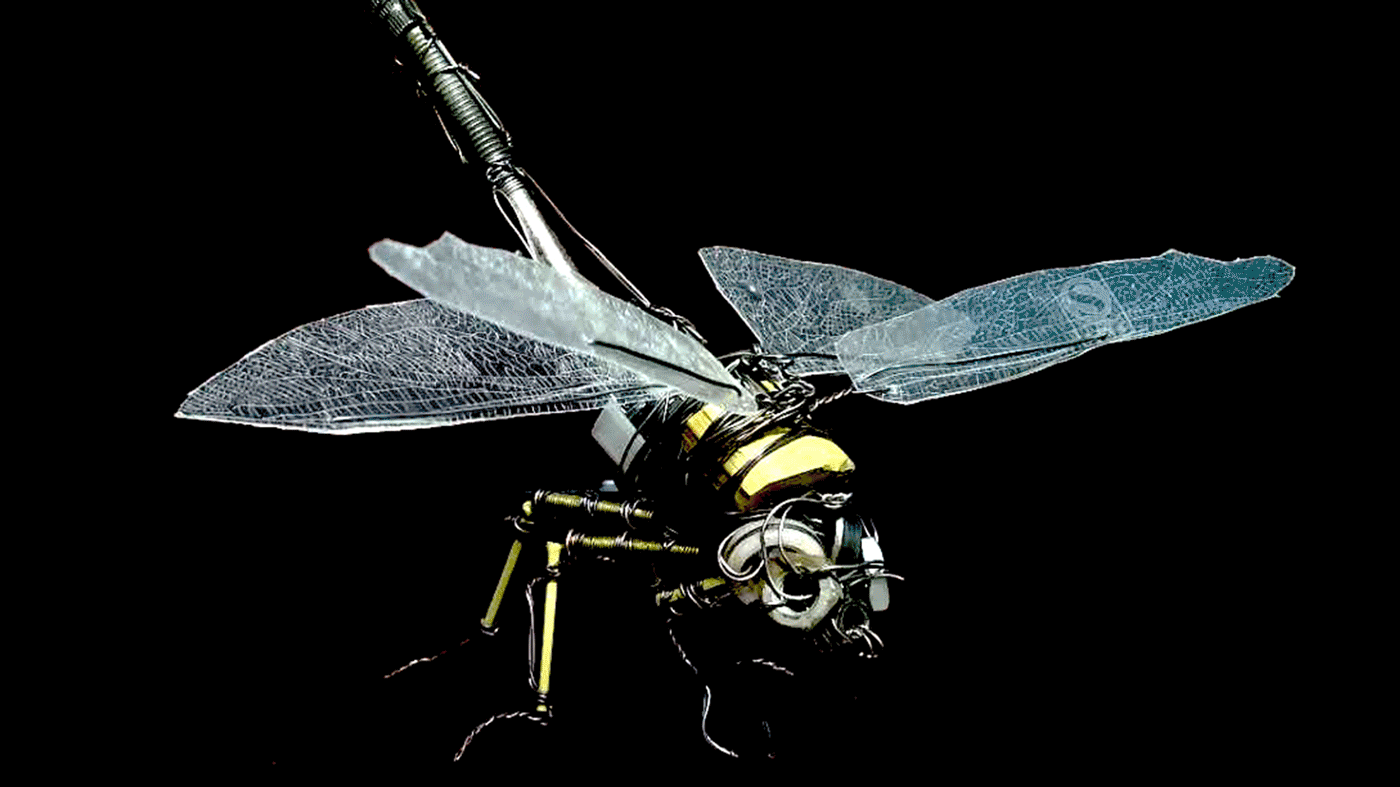 Editor's note: After two months of online teaching, most of the students were improving, moving from "suffering" to "actively communicating and achieving universal progress", and they started enjoying the convenience of online classes. They frankly said that perhaps it was due to the experience of self-learning and the monologue behind the screen that they found they treasured interacting with teachers and students more.
In this section, we would like to introduce the course "Clay Sculpture Basics" conducted by Professor Zhou Simin, together with 7 sophomores from the second studio. This course is the starting point for the professional learning of the second year students of the Sculpture Department after being involved in different studios. Compared with the two-dimensional plane, sculptural teaching in "three-dimensional works" is undoubtedly very challenging—corrugated paper, iron wire, clay, metal, etc. are all modelled by hand with three groups of themes on "Animal Paradise", "Sculpture for the Family" and "Pandemic-related creations" have brought many highlights. How does "fundamental sculpture creation" in the age of online teaching proceed? How to start thinking about "relatives, animals and even the entire human race" from the perspective of sculpture? How do students activate their ingenuity and find materials to complete their work? Let's see it together!
---
View of Online Class—"Clay Sculpture Basics"
Tutor: Zhou Simin
Targeted Students: Sophomores from the second studio, the Sculpture Department of CAFA including Gao Yaqi, Maria, Li Jiaqin, Wang Caiwei, Zhao Yijiao, Chen Zhaolong, Ren Bo
Duration: 2020.02.25—2020.04.03, Six weeks in total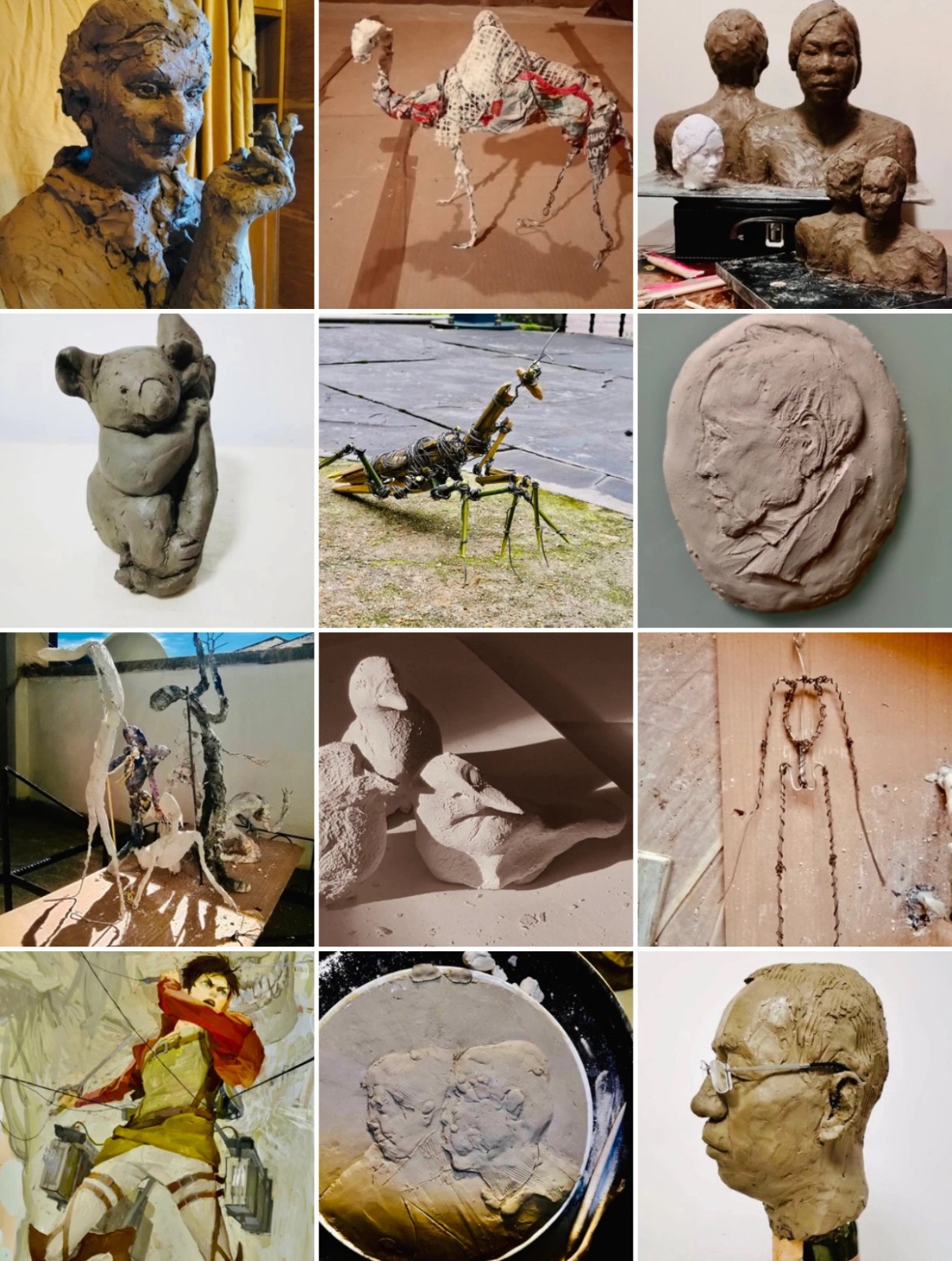 View of Students' Works
About the Tutor

Dr. Zhou Simin, Professor of the Sculpture Department at CAFA, Master Supervisor
Teaching Script—Studying at Home with Positive Attitude
(Edited in accordance with Professor Zhou Simin's interview)
After a year of studying at the Foundation Department in the School of Fine Arts, the second-year students who have been enrolled in the Sculpture Department of CAFA have continuous basic training focusing on sculpture in the first semester, and they can choose to conduct their further study at six different studios before the end of the semester. At the beginning of 2020, before the start of winter vacation, 38 students had elected their studios according to the tradition of previous years before they went back home for their family reunion.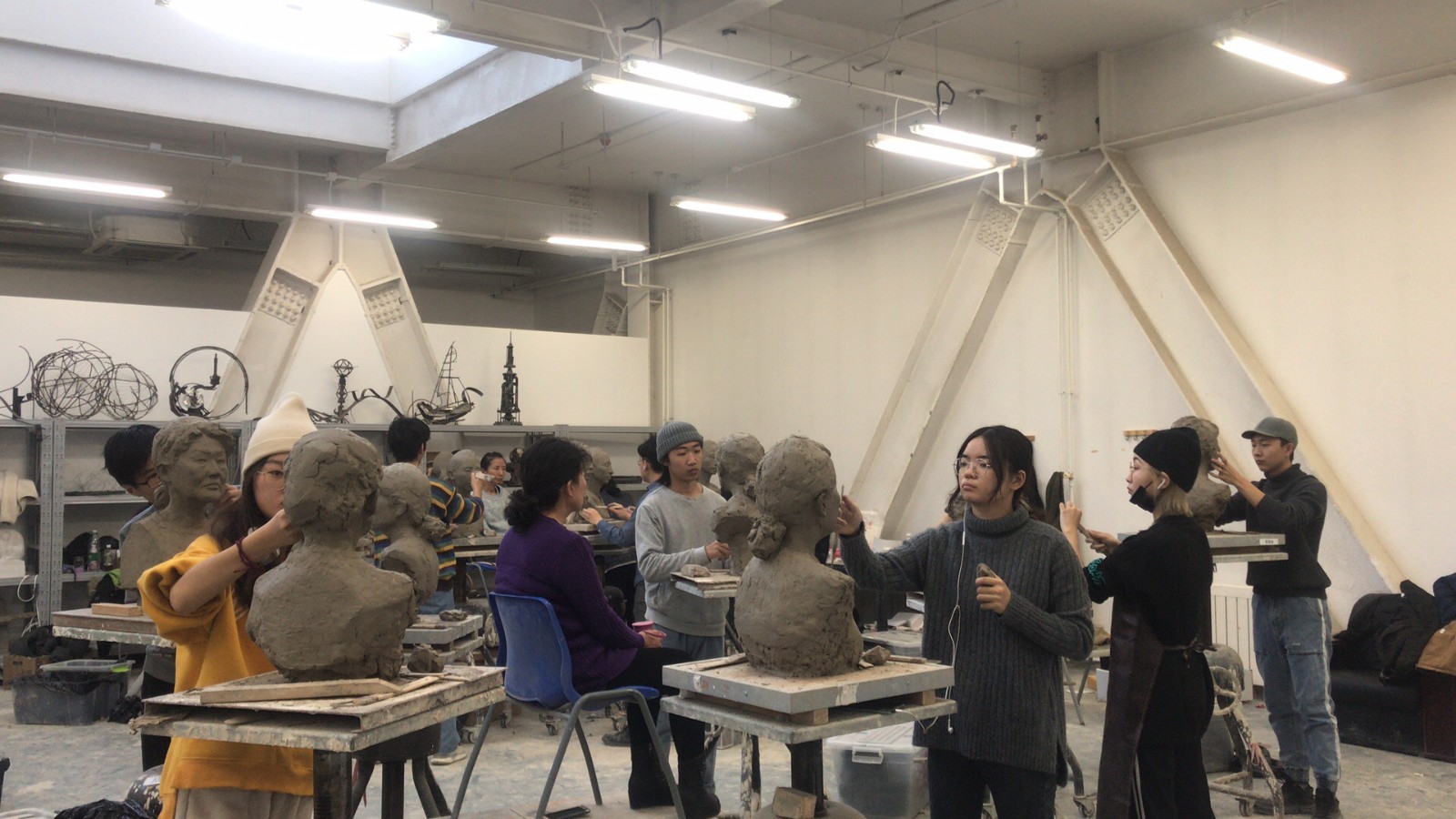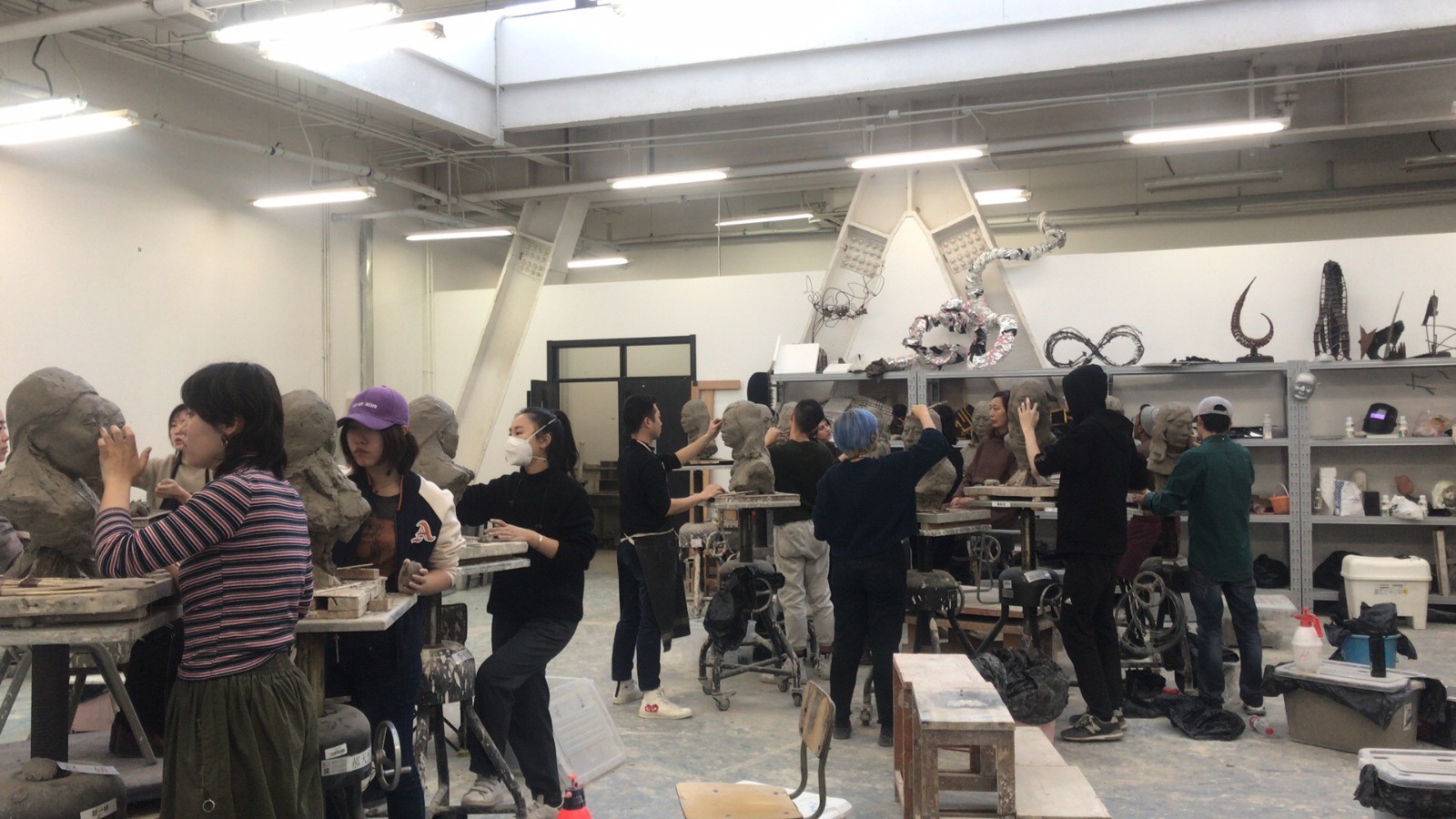 Previous Classes of the Studio
Originally, after the winter vacation, the second-year course of the second studio was set as a 6-week course featuring small human clay sculptures. During this 6-week period, the course should start with learning how to make a small-scale clay sculpture of human bodies, which is intended to allow students to understand the structure of human bodies and learn the basic skills of shaping human bodies through clay sculpting. While attending classes, students should gradually become familiar with the studios they are newly enrolled and adapt to the atmosphere that students from various grades share the same classroom. The opening chapter of these 6 weeks plays a vital role in connecting what has happened and what will go forward.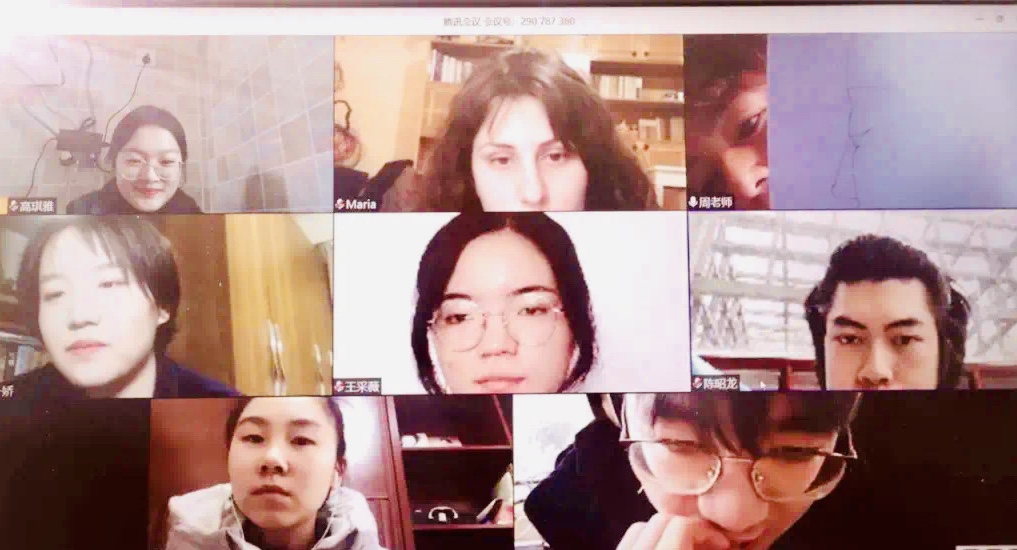 View of Online Teaching
However, the sudden outbreak of pandemic has changed everything. Fortunately, in 2019, I started to take on the organizational leadership and teaching work of the studios in the Foundation Department, so I was familiar with the students who were recruited in this year. In this way, although everyone was located in various places, we were not distant from each other. After realizing that we cannot go back to school, but conducted online classes instead, we immediately organized a WeChat group to release the general course arrangements, tools and materials that need to be prepared. I recalled the experience of suffering SARS in 2003, at that time, I was already a faculty member of CAFA, and it was impossible to take online classes like this. Although the students all had difficulties in preparing materials, due to having the instructions early, when the class officially started on February 25th, they were almost all ready for it. In this 6-week class, I set out three themes. An announcement was published in the group (including the inspection course for the next 4 weeks):
Ten-week Online Course: Two Sections in Total
Section One: The First Six Weeks
Week 1 and 2: Sculpting for Family Members
Week 3 and 4: Animal Paradise
Week 5 and 6: Creations Inspired by the Pandemic
Section Two: The Following Four Weeks
Week 7: Hebei Museum
Week 8: Shandong Museum
Week 9: Wu Liang Shrine in Jiaxiang, Shandong
Week 10: Xuzhou Art Museum of Han Stone Engravings
Basic Assignment:
1. Write a statement for a cultural relic that interests you the most in Heibei Museum. Word count: 1000
2. A short essay—Exploring the theme from the research of Han Stone Engravings in the museums mentioned above
3. Relief Creation on any theme with a production form of stone engraving in Han Dynasty
Teaching classes are given on Mondays, while assignment discussion classes are set on Thursdays, and positive shared lessons are on Fridays. The class is from 9:00 am to 12:00 pm, integrating the teaching ways of Tecent Videos and WeChat Group. The final grade is evaluated by attendance rate and homework completion. How we hope we can go back to school soon.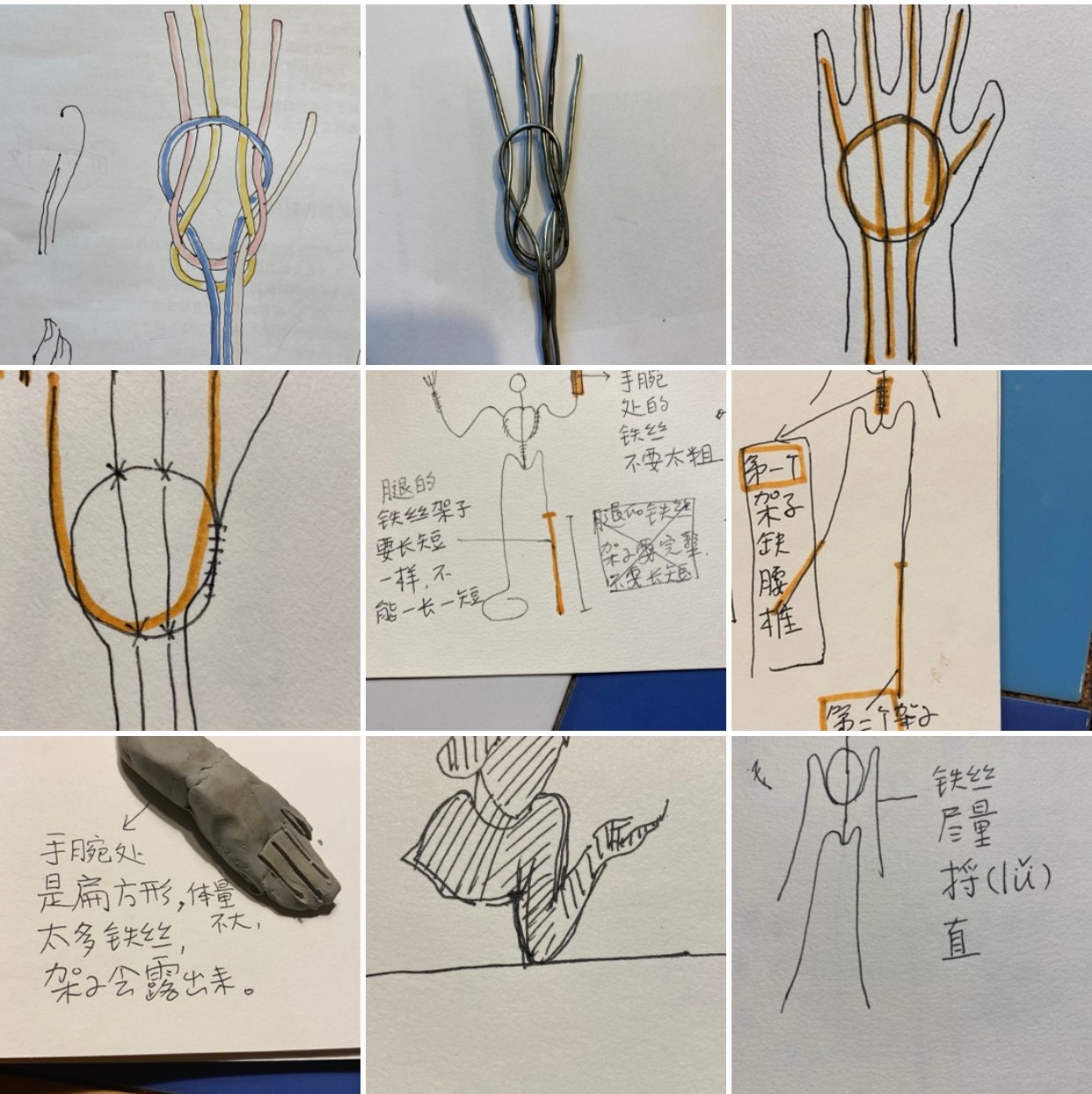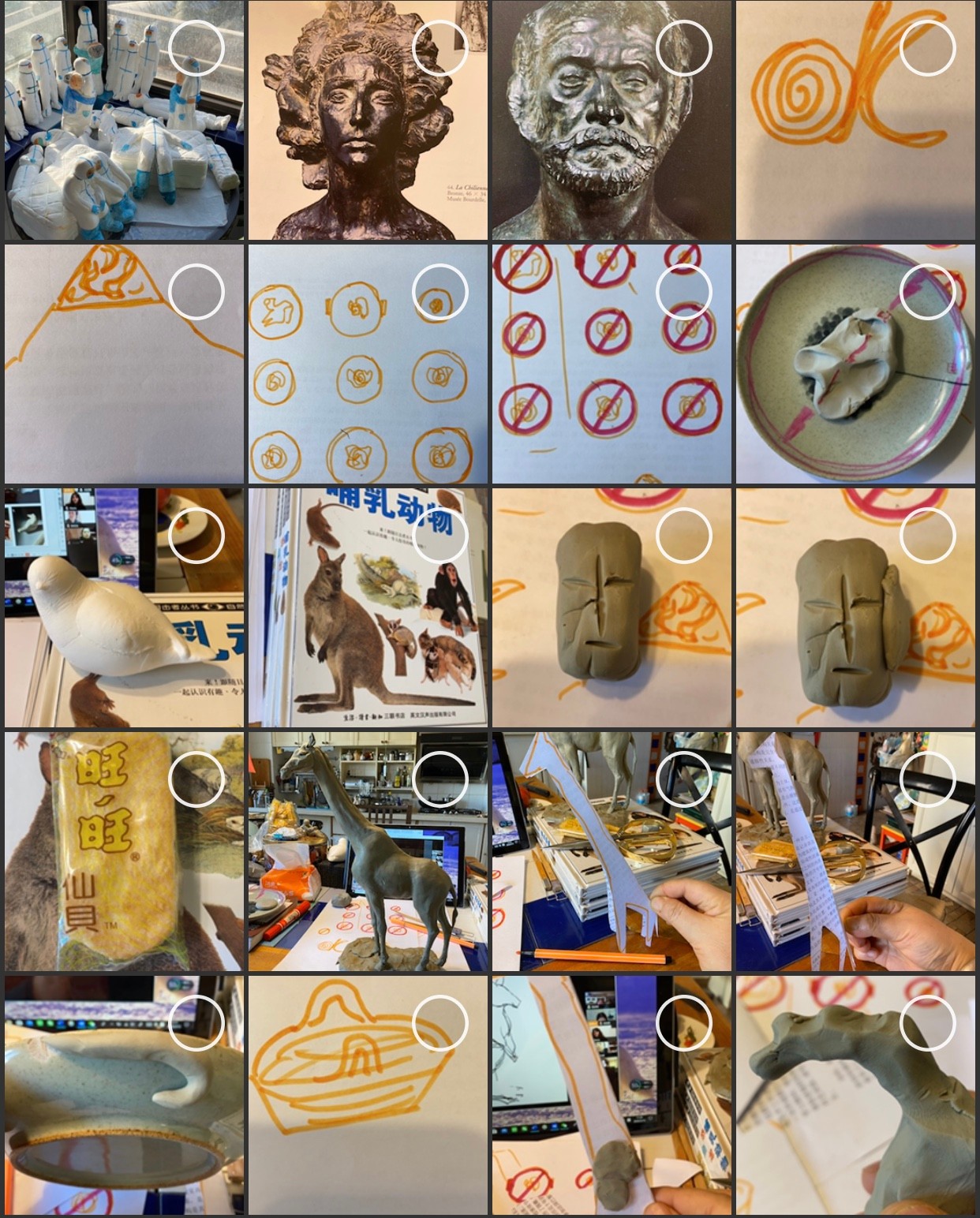 Materials of Online Teaching
Lesson one: Sculpting for Family Members
The sketching class of a clay sculpture head was intensively offered in the foundation department last semester, and students have completed several sketches of large-scale clay sculpture heads. In this case, arranging this homework can be connected with the previous learning content, and students can also take advantage of the opportunity to learn more about their families through sketching their family members. The lesson intends to ensure that students create the sculpture heads with affection, trying to realize both physical and spiritual aspects.
Lesson Two: Animal Paradise
Animals are an indispensable part of the earth, while human life is inseparable from animals as well. We cannot ignore that human activities have a huge impact on animals. To make an animal sculpture, there needs to be a study of the shape and form, and an expectation that this stimulates a reflection on the ecological environment and environmental protection.
Lesson Three: Creations Inspired by the Pandemic
This section expects students to think about creation from a high viewpoint and macroscopic perspective—instead of being limited in specific events and figures, but being aware of the theme related to the entire human destiny.
There is a main thread running through the three themes. That is to treat everything around us with emotion. From family members to animals, to the environment, to the entire human race, we must have our own reflections.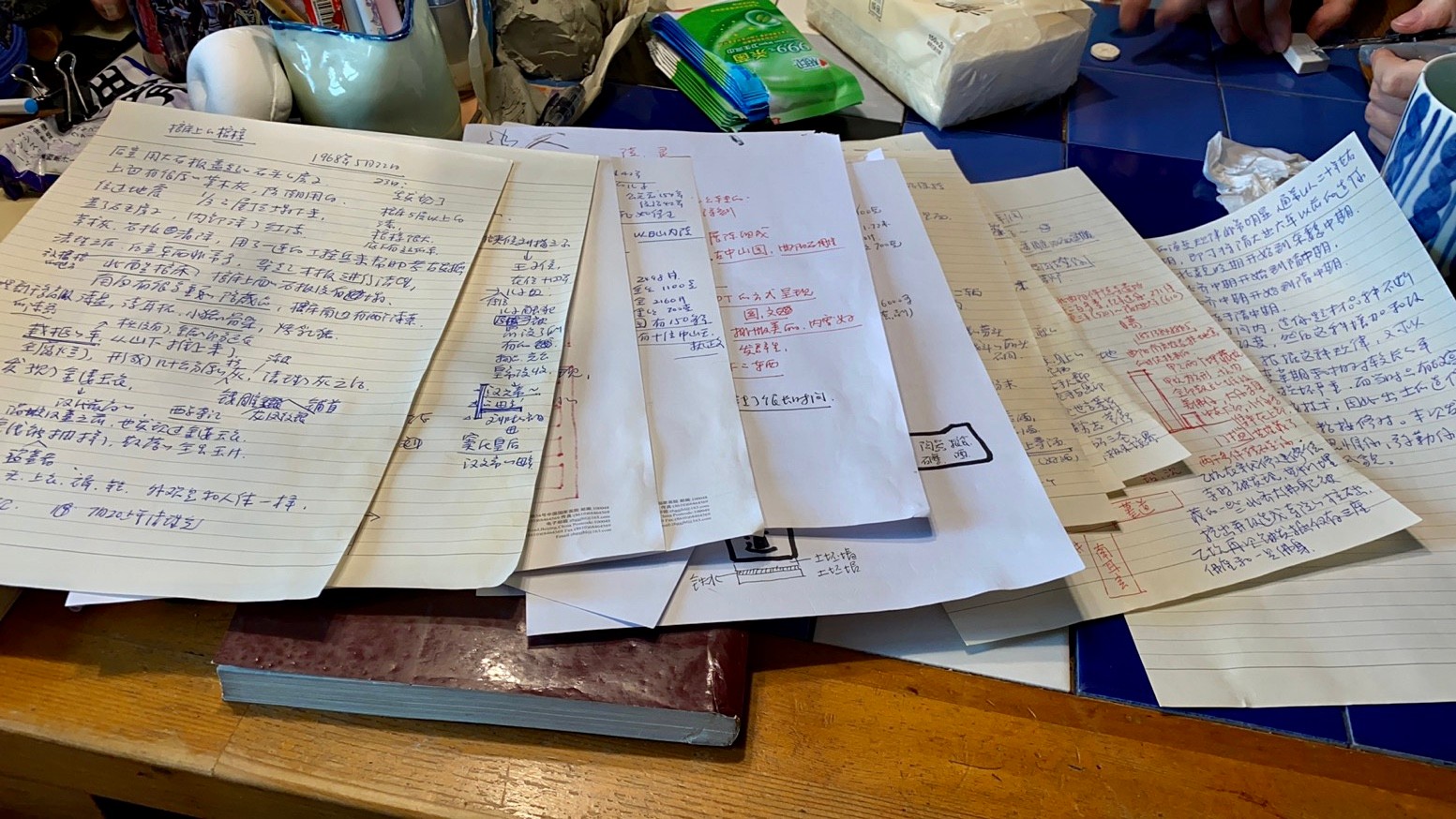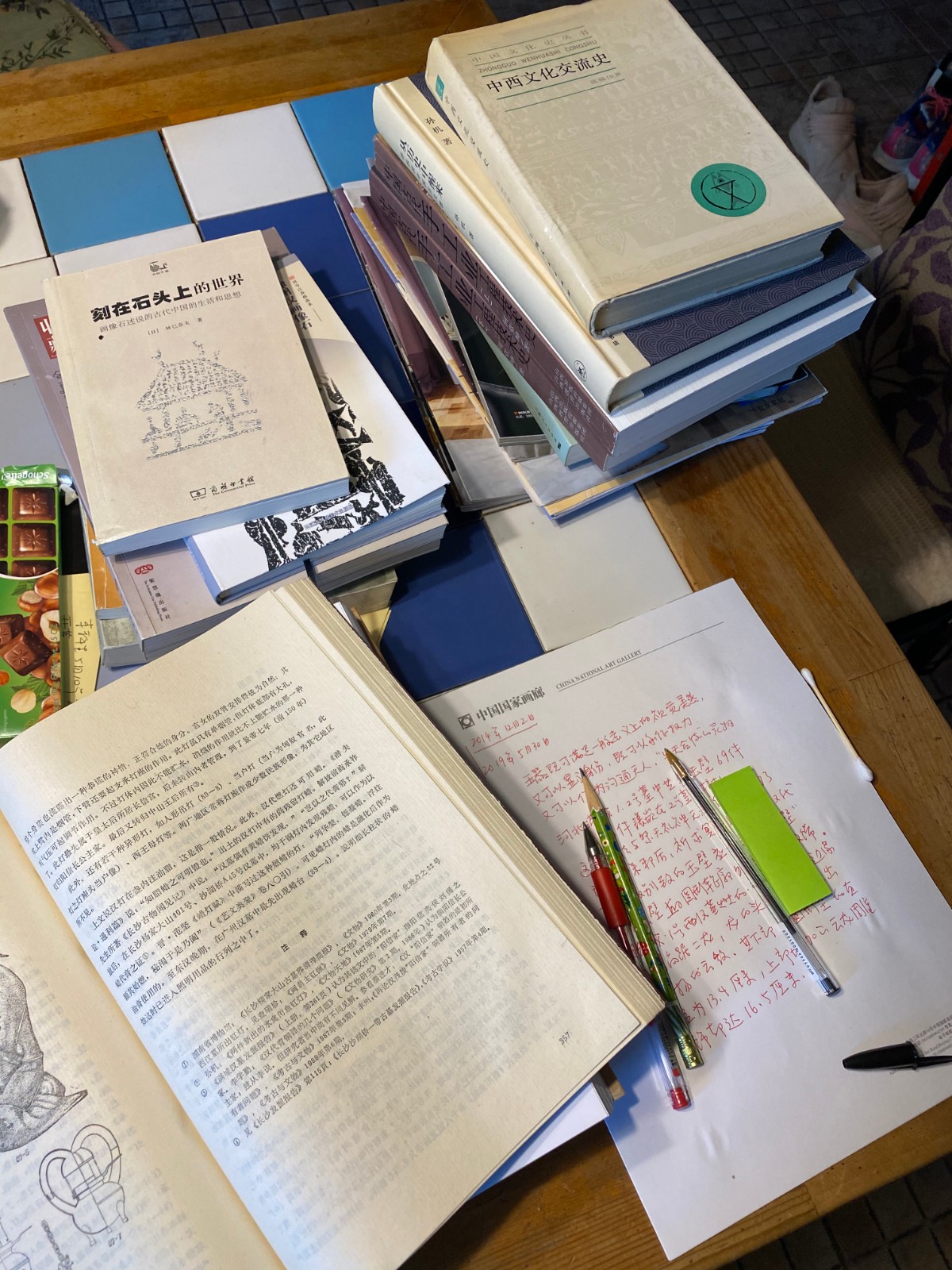 Professor Zhou Simin was preparing for the online class.
The course was carried out every Monday and Friday, during the period there were lectures on clay sculpture heads, clay sculpture human bodies and clay sculpture clothing patterns. Slides presentation of animal sculptures, demonstrations of creating clay sculptures of human body frameworks and small-scale human body sculpture training were also inclusive. Students reported their assignments in the form of PPT presentation, while the tutor corrected, commented and gave suggestions. The course conducted the live demonstrations, explanations of clay sculpture and the way to draw to illustrate. The three topics in the 6-week course have been carried out in parallel, and each assignment should be completed forming several pieces instead of just one.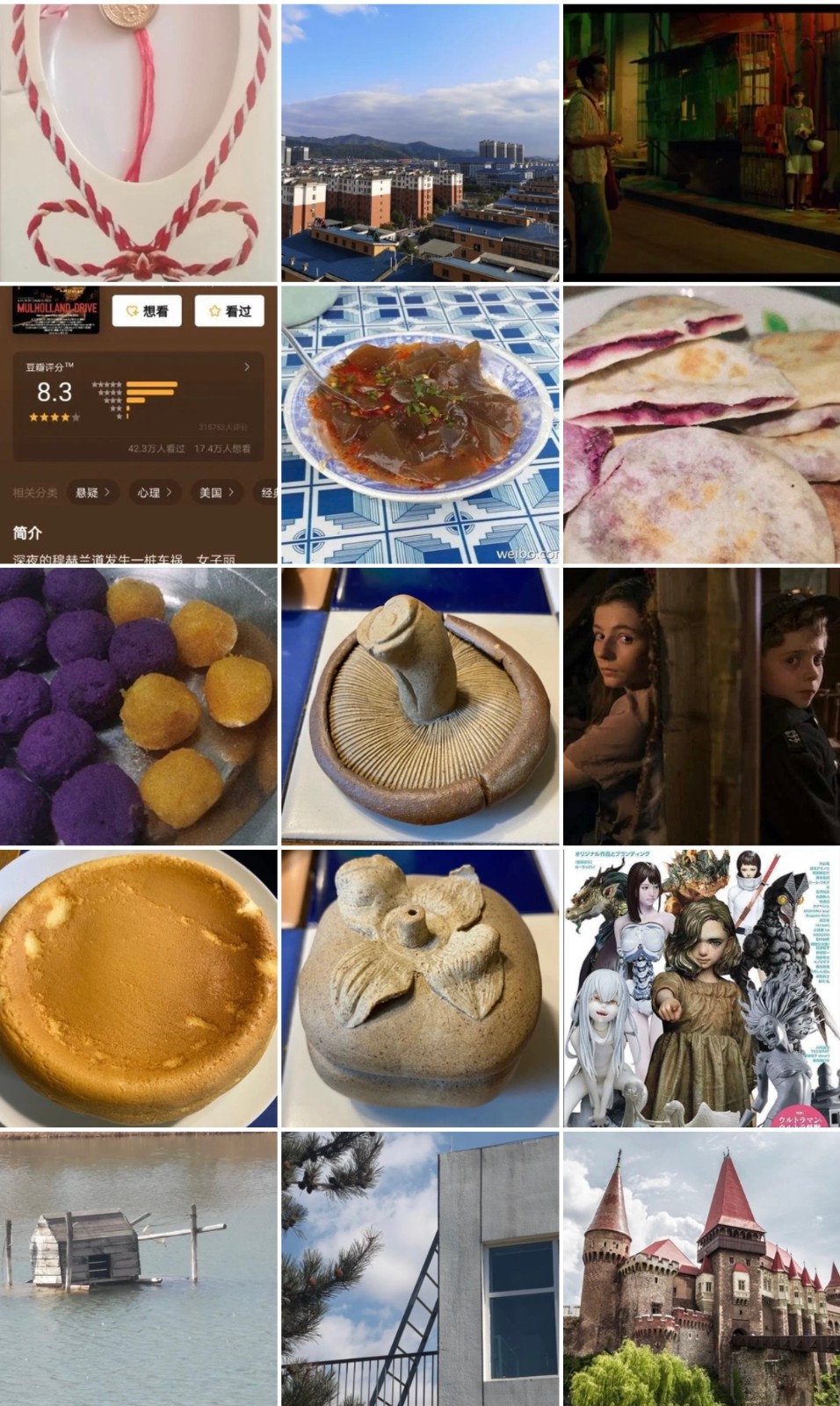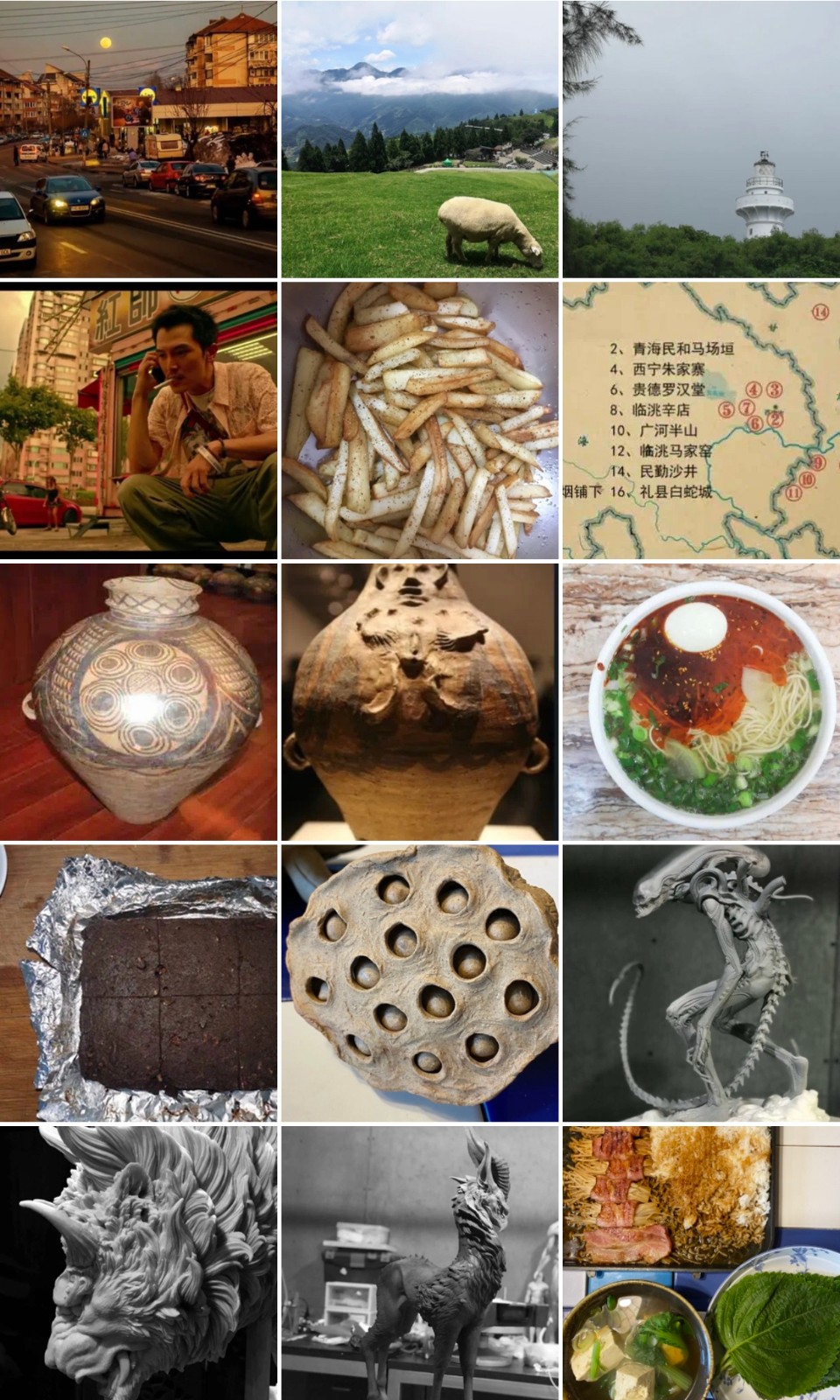 View of the Sharing Course Every Thursday
Apart from the course I instructed every Monday and Friday, I also arranged a sharing course every Thursday. Most of the students are the only children in their families. Sharing what they eat and use is an important subject for educating their generation from an early age. Now it is the time to share knowledge, share what they know, what they have gained, and what they feel. During these sessions, students could share a variety of things: in addition to movies, books, and songs, they also introduced delicious brownies, cakes, French fries, sweet potato cakes made by themselves, as well as hometown food and customs. The process of traveling also broadened everyone's horizon. Some students even broadcast how they practiced table tennis at home or unskilled guitar playing. The restraint at the beginning of the sharing class gradually dissipated, and everyone wanted to talk, express, and show even more.
While staying at home, our classmates were living in Beijing, Yanjiao, Heibei, Xi'an, Shaanxi, Nanchang, Jiangxi, Dingxi, Gansu, Ji'an, Jiangxi, and Romania. It is worth noting that our student Maria from Romania studied with everyone at 3am during this period. Distance and time difference did not hinder us. There are so many mornings we can "get together".
---
View of Students' Creation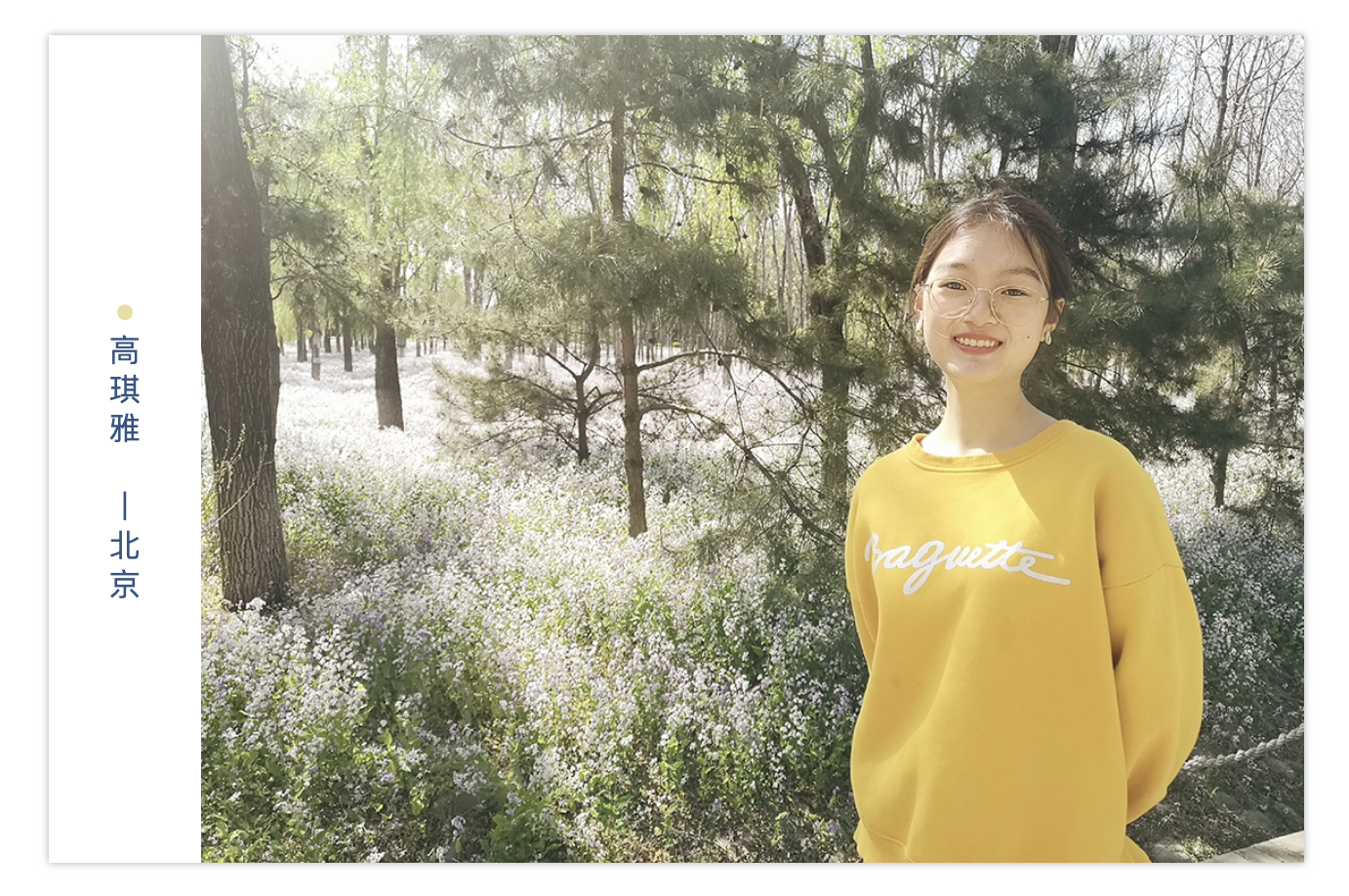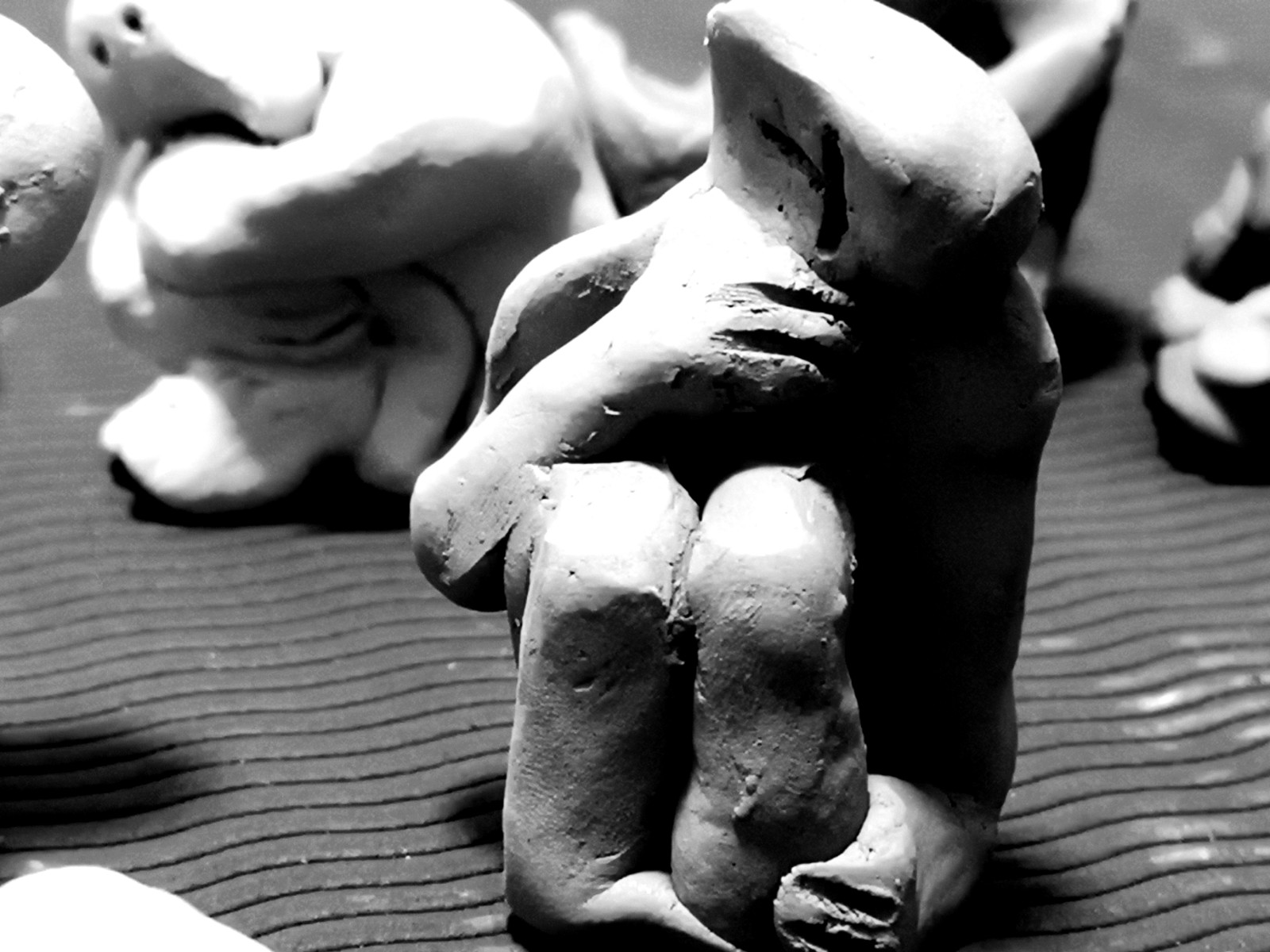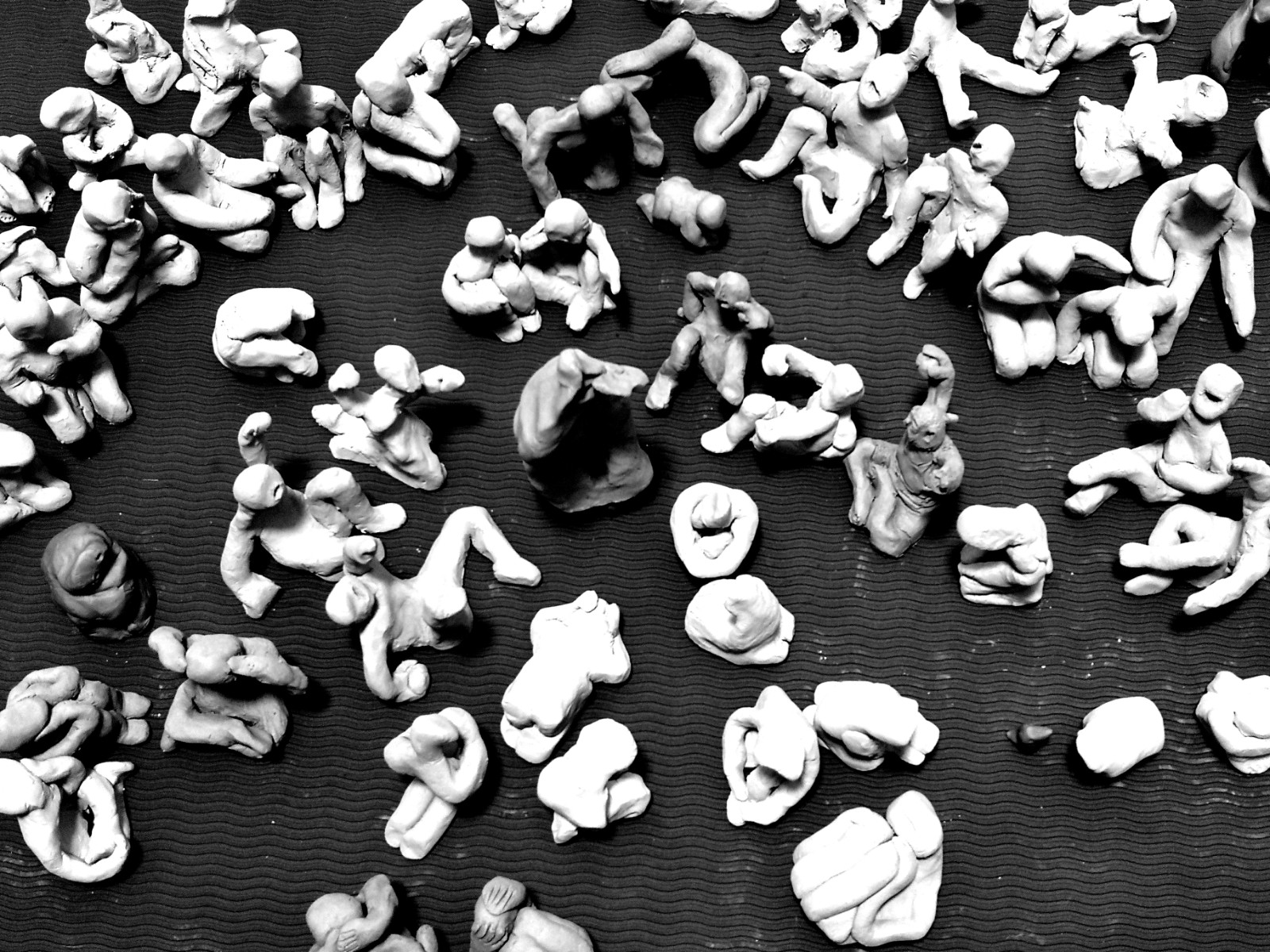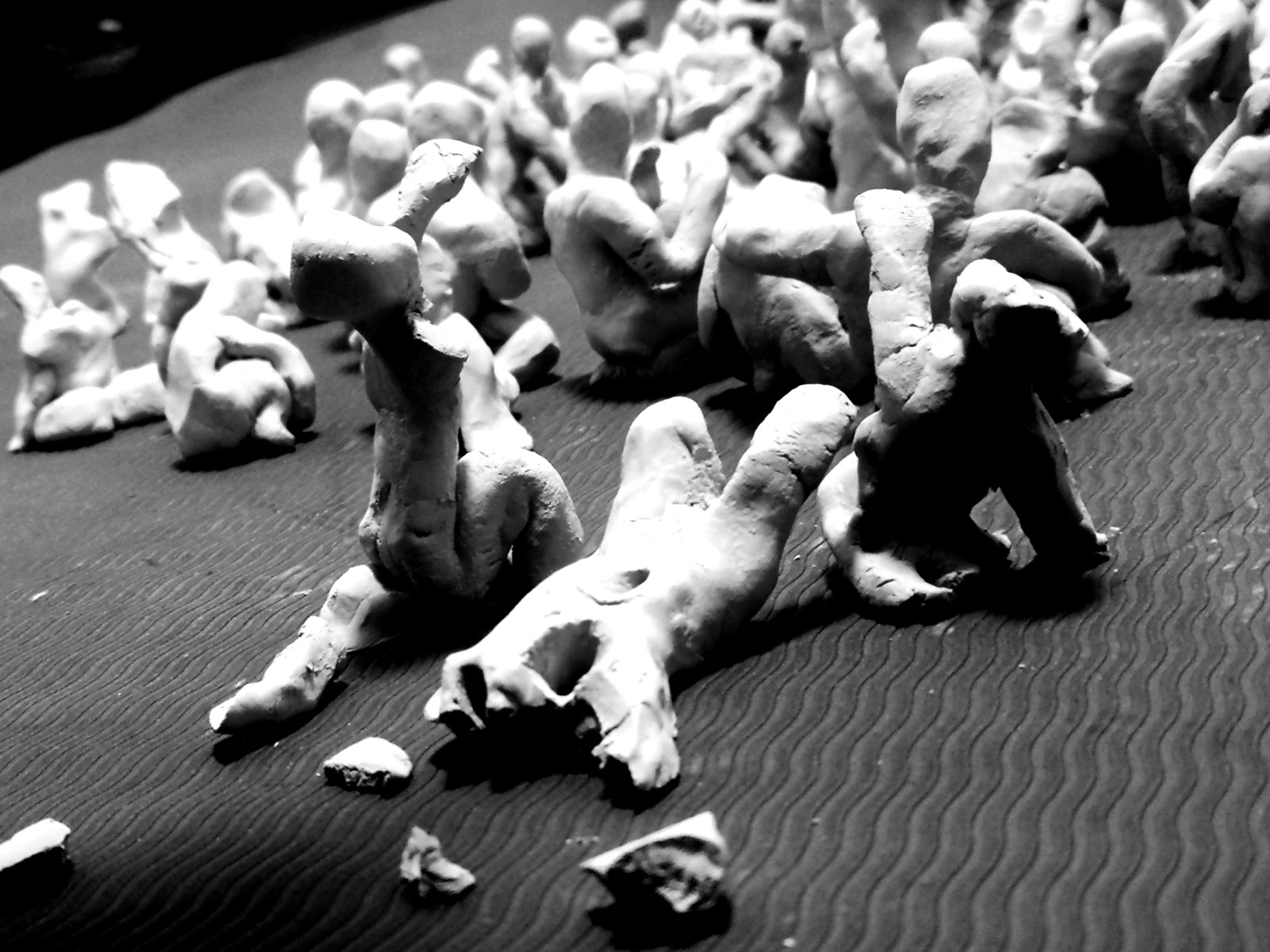 Gao qiya, "Why is he standing up?", Material: Clay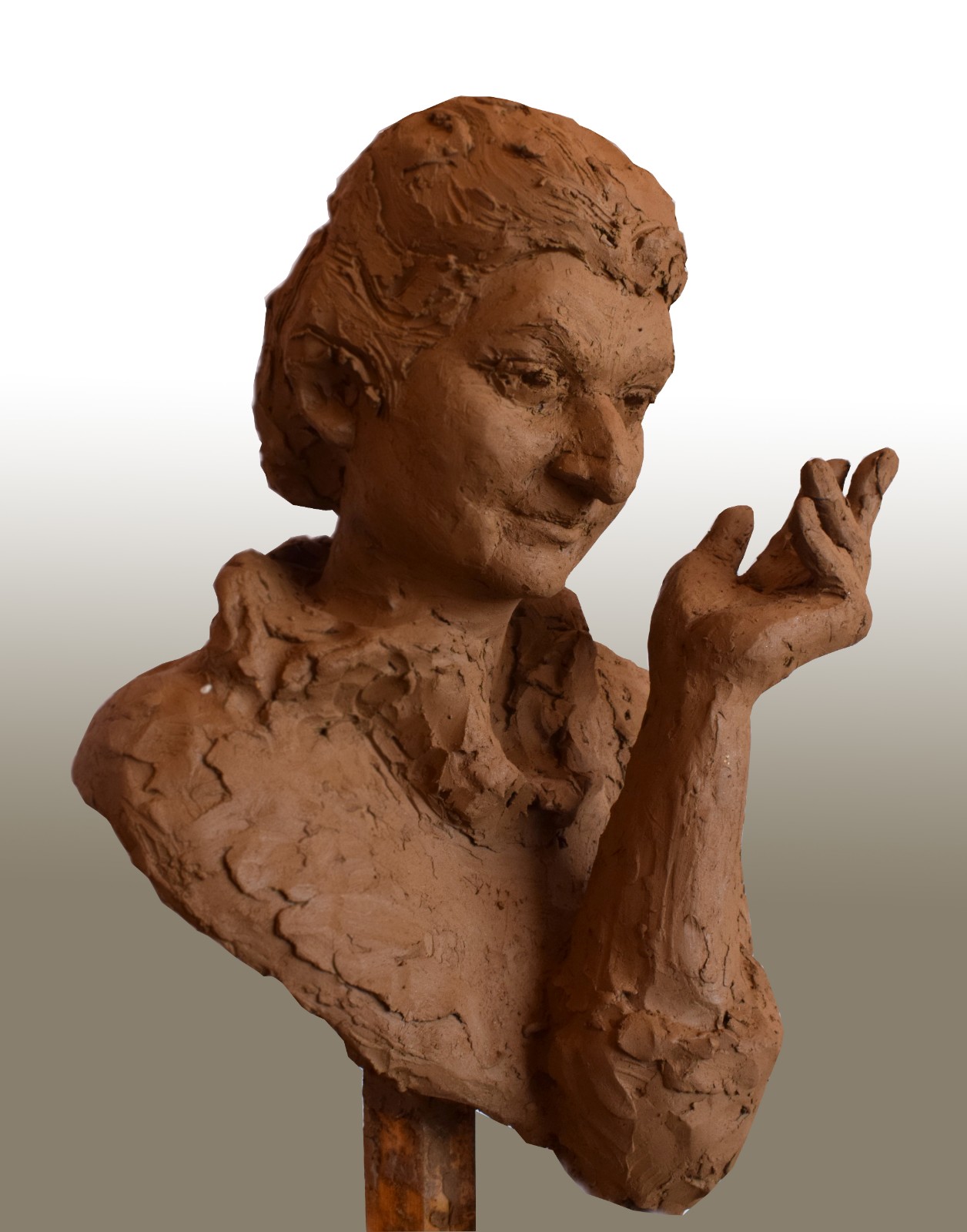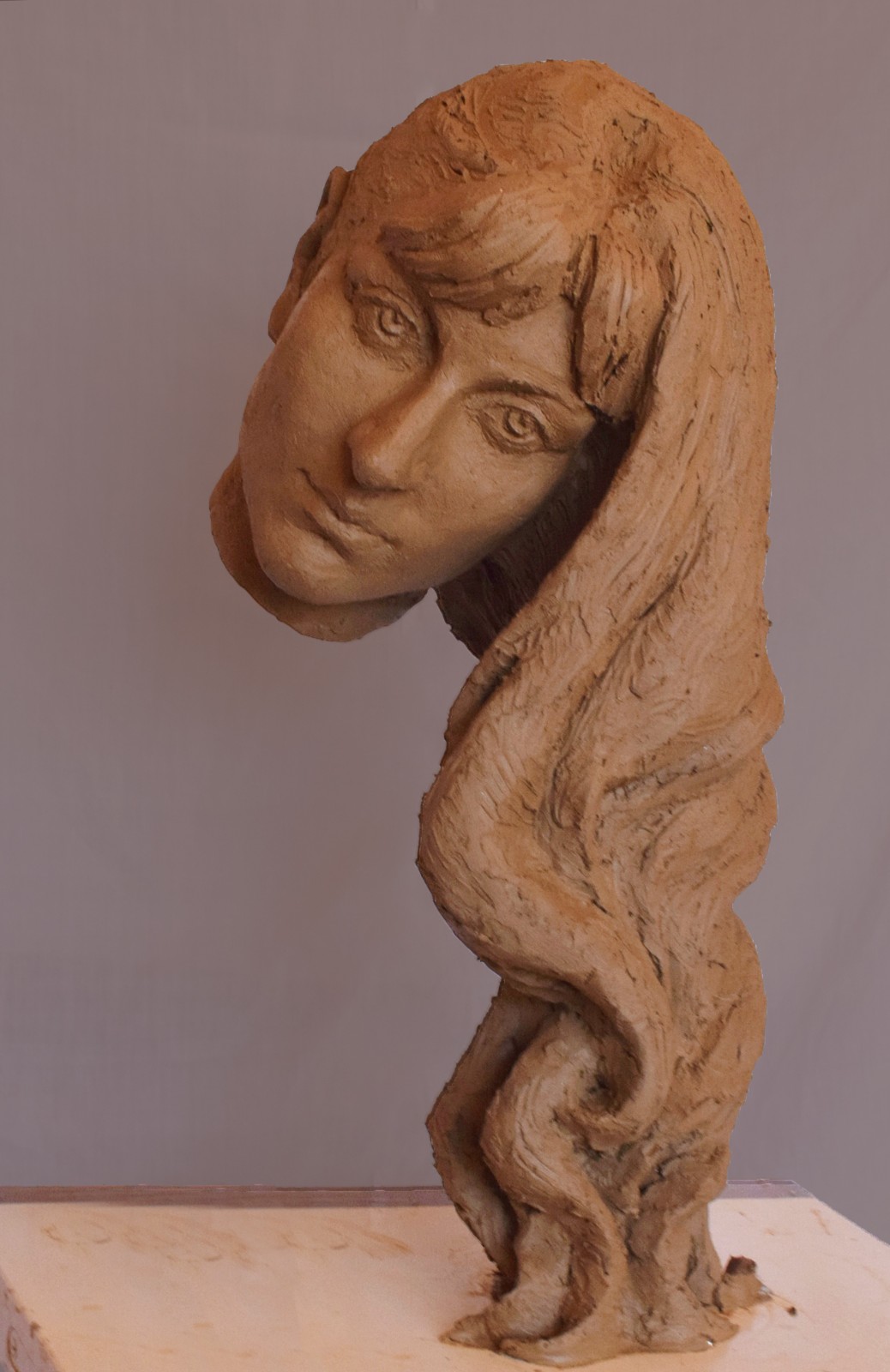 Maria, "My Mom" and "Maria", Material: Clay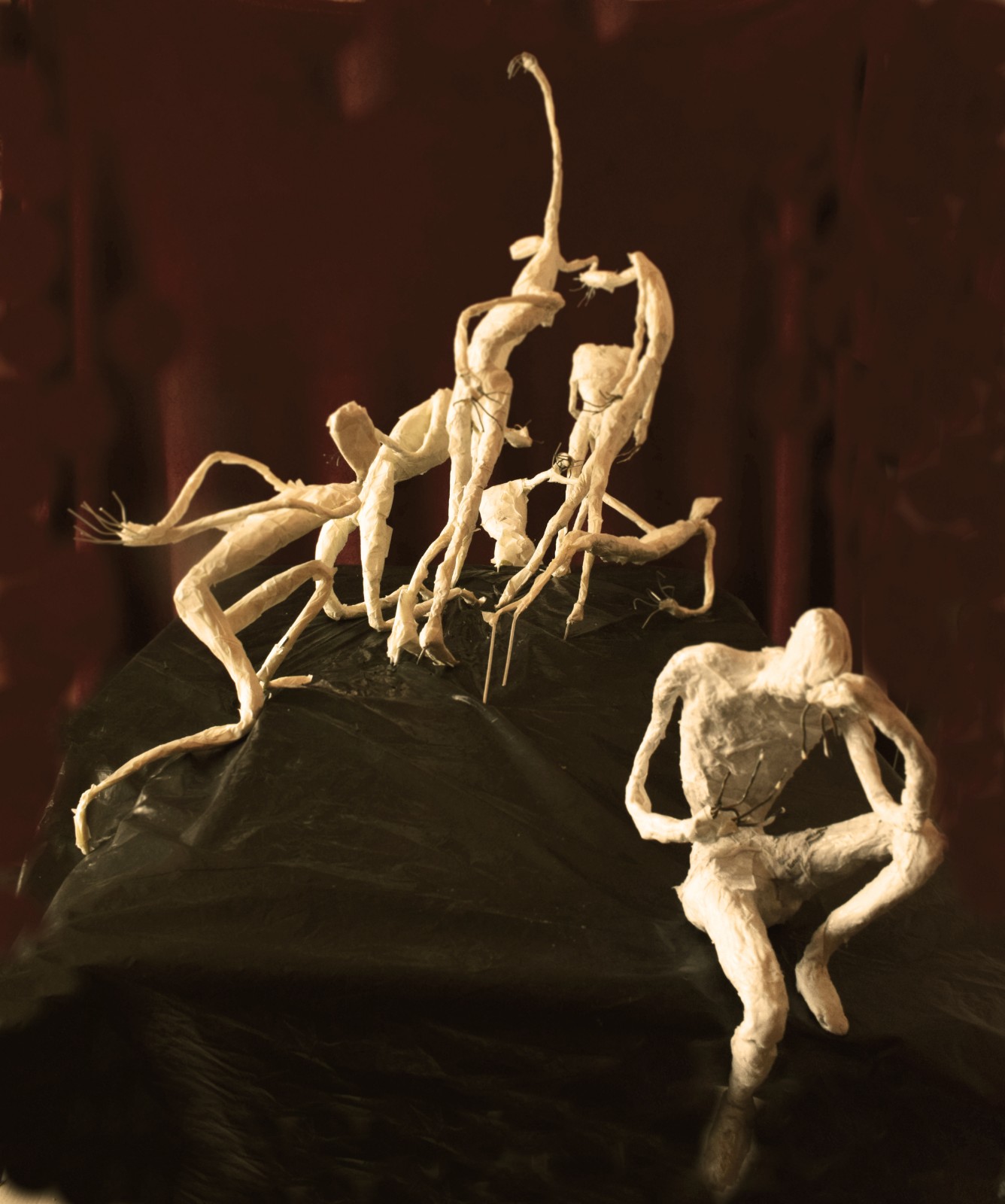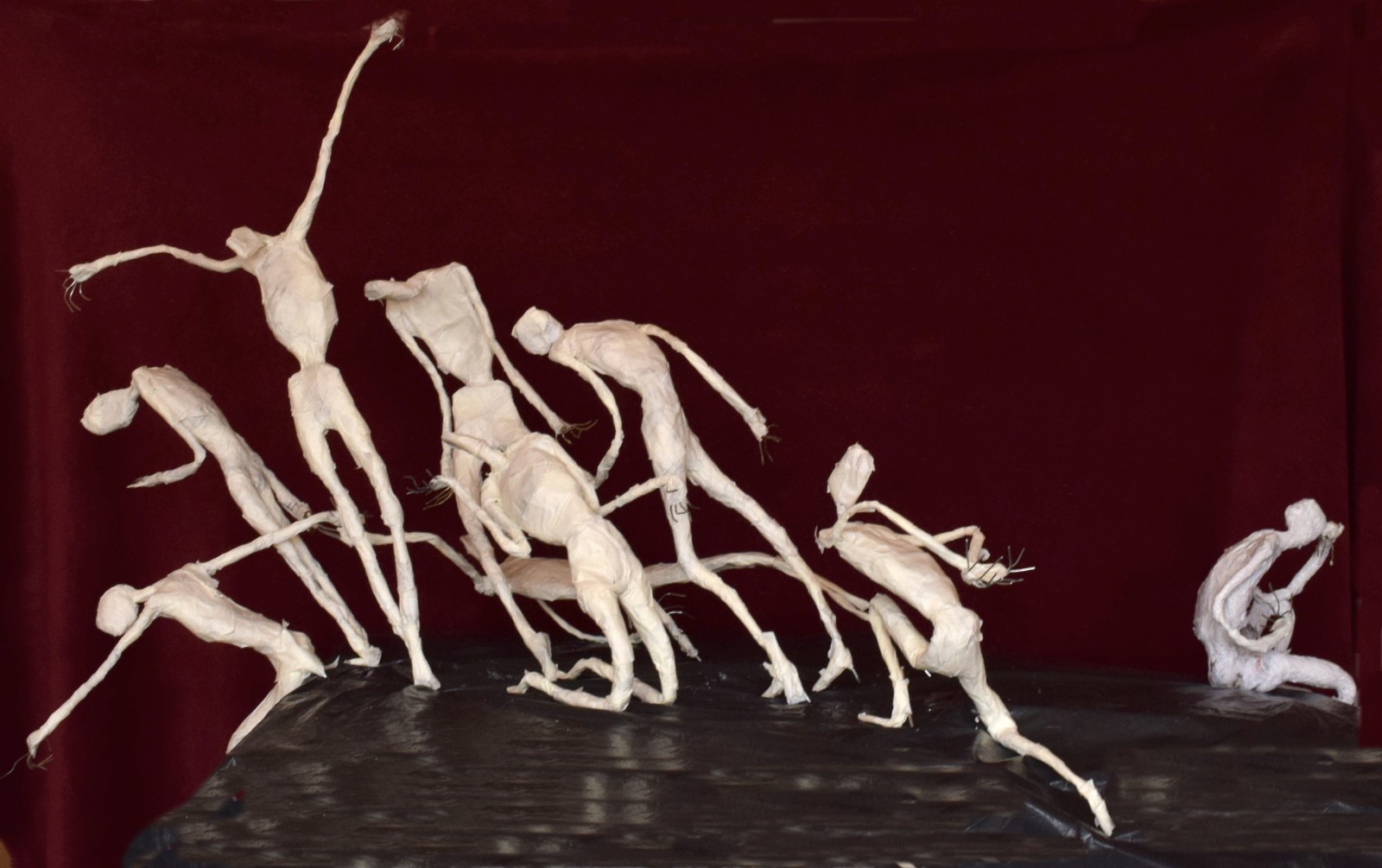 Maria, "Recent Days", Materials: Iron Wires and Packaging Tape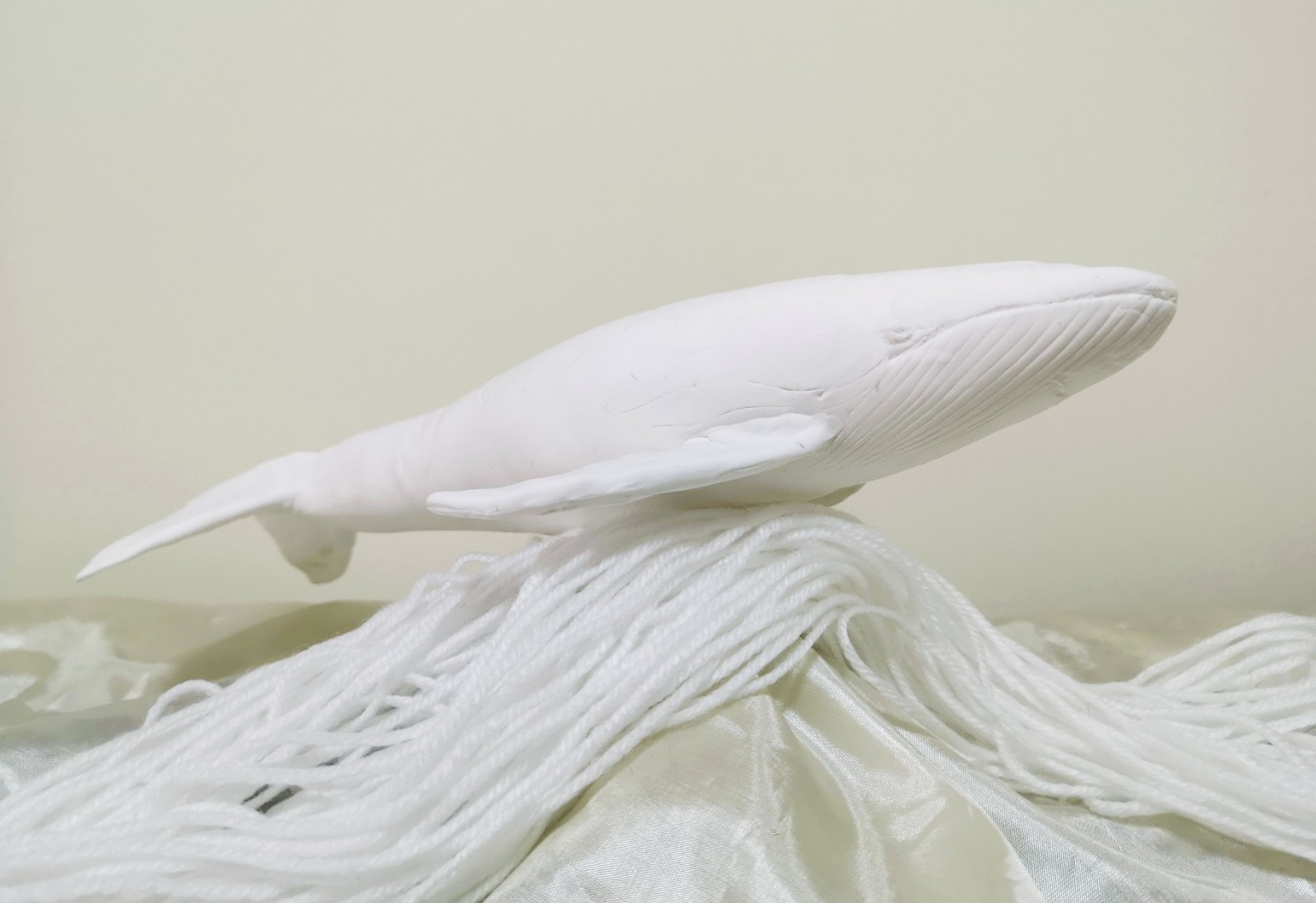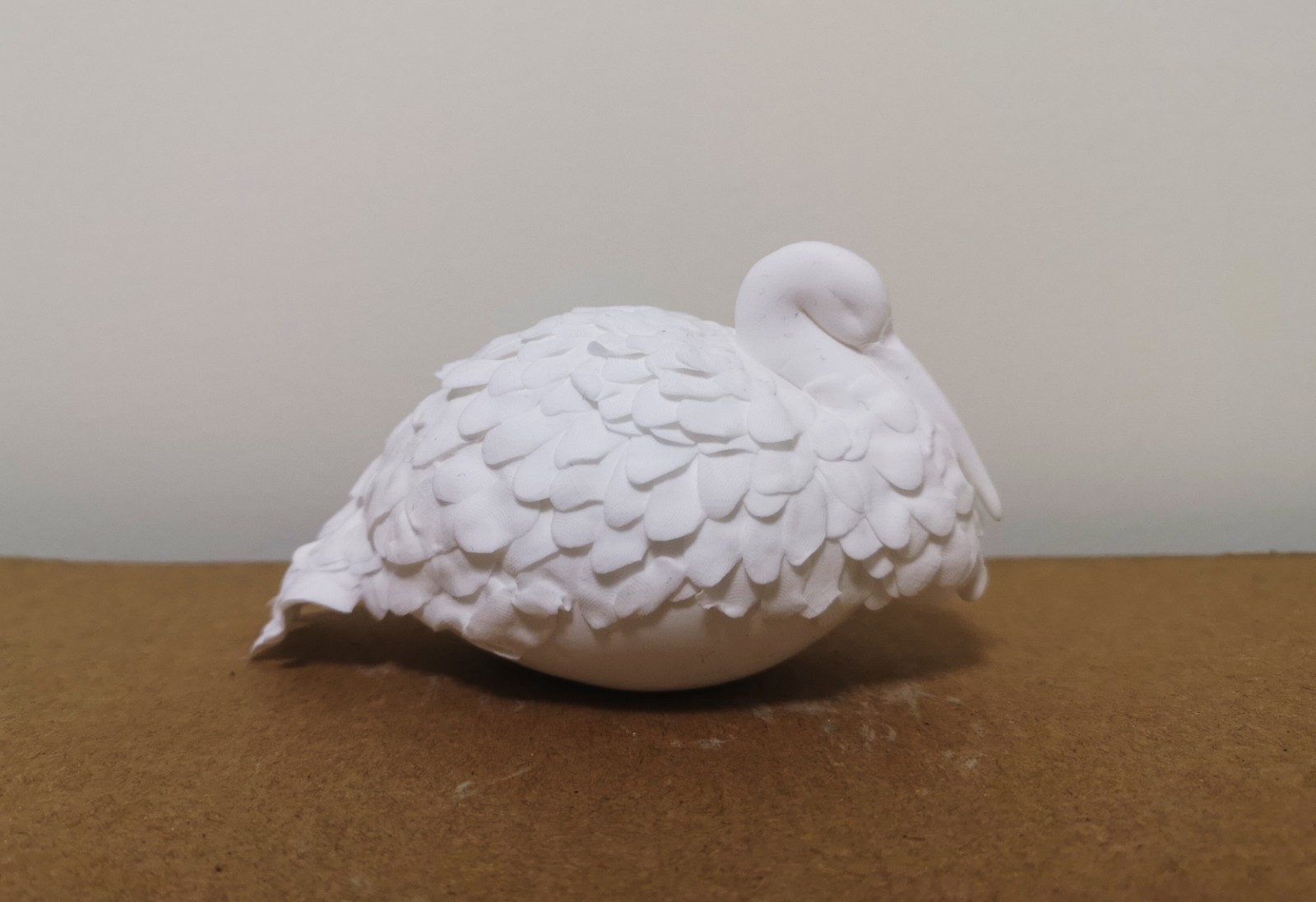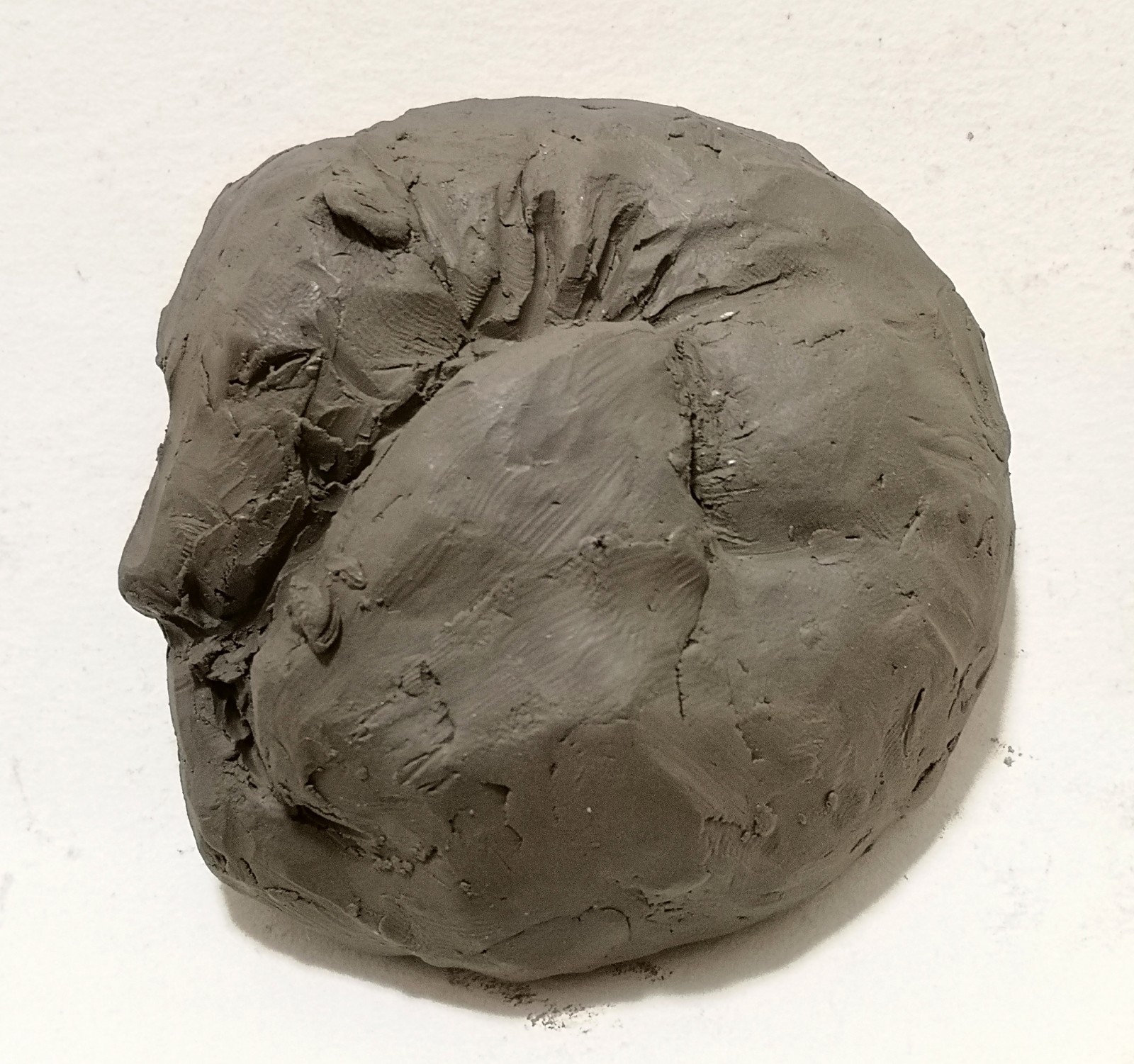 Li Jiaqing, "Blue Whale", Materials: Paper Clay, Woolen Yarn; "Egret", Material: Paper Clay; "A Cowered Dog", Material: Clay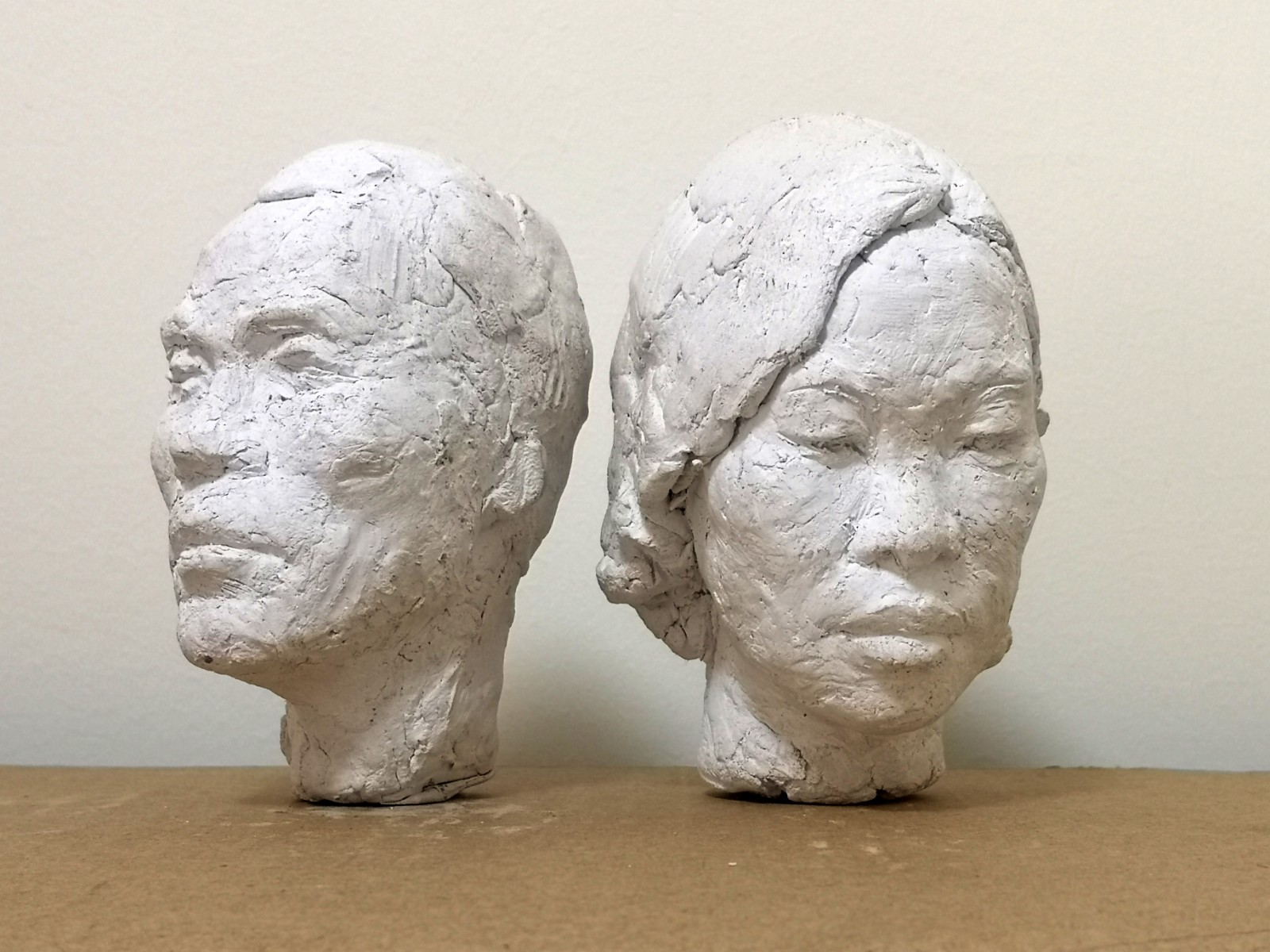 Li Jia Qing, "Sketch of Heads", Material: Air-drying Sculptural Clay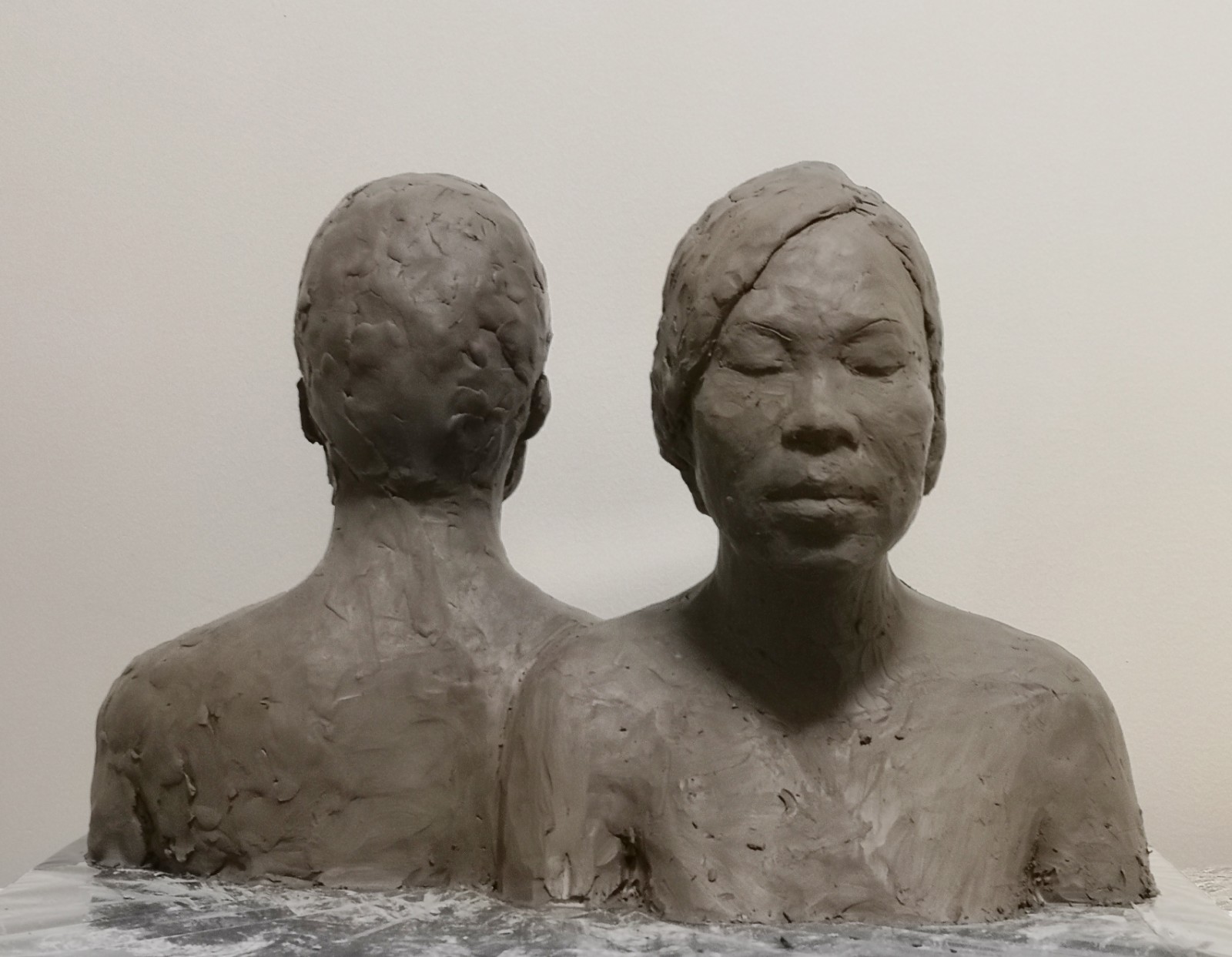 Li Jiaqing, "Relationship", Material: Clay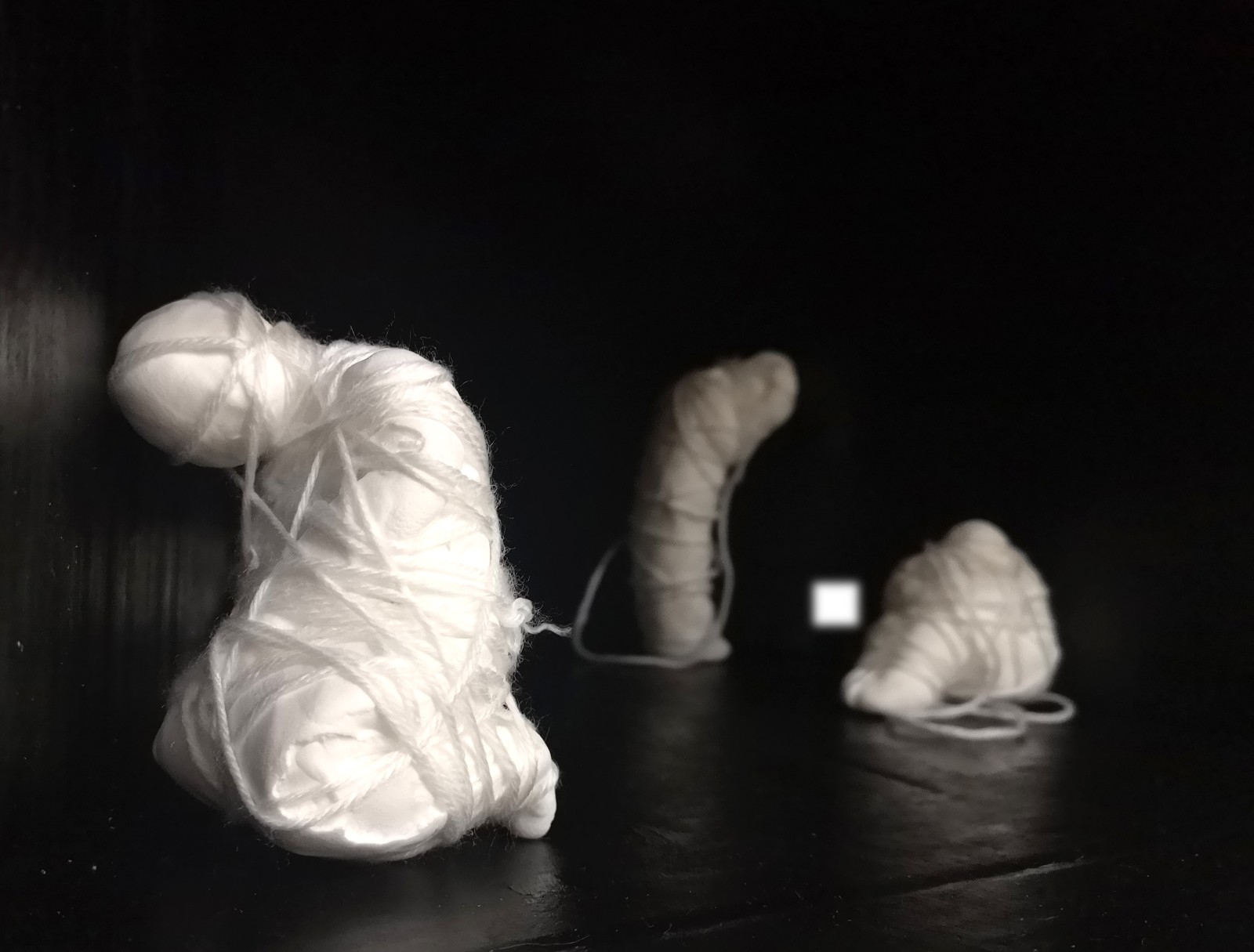 Li Jiaqing, Draft of "The Journey", Materials: Paper Clay, Woolen Yarn, Hardboard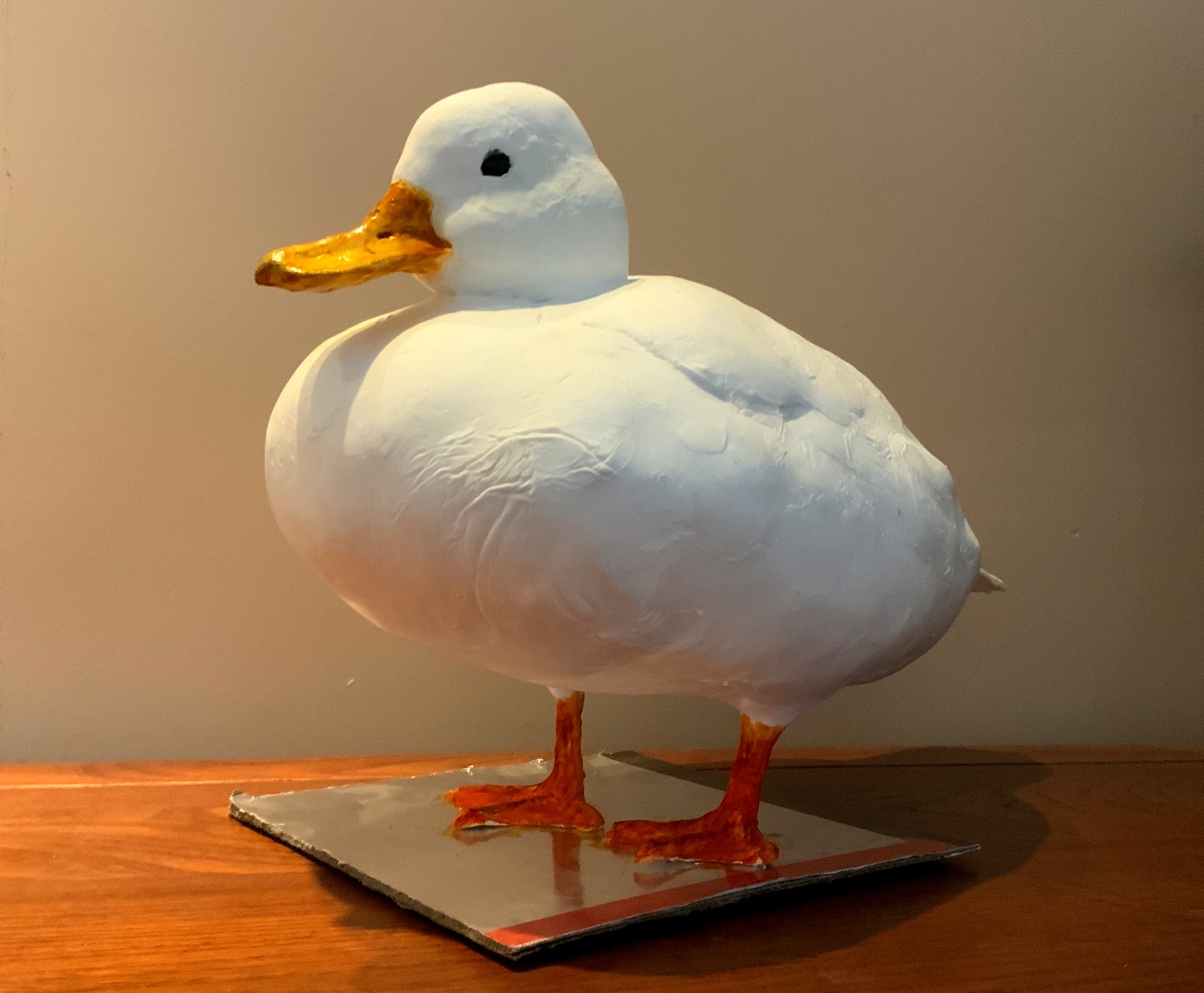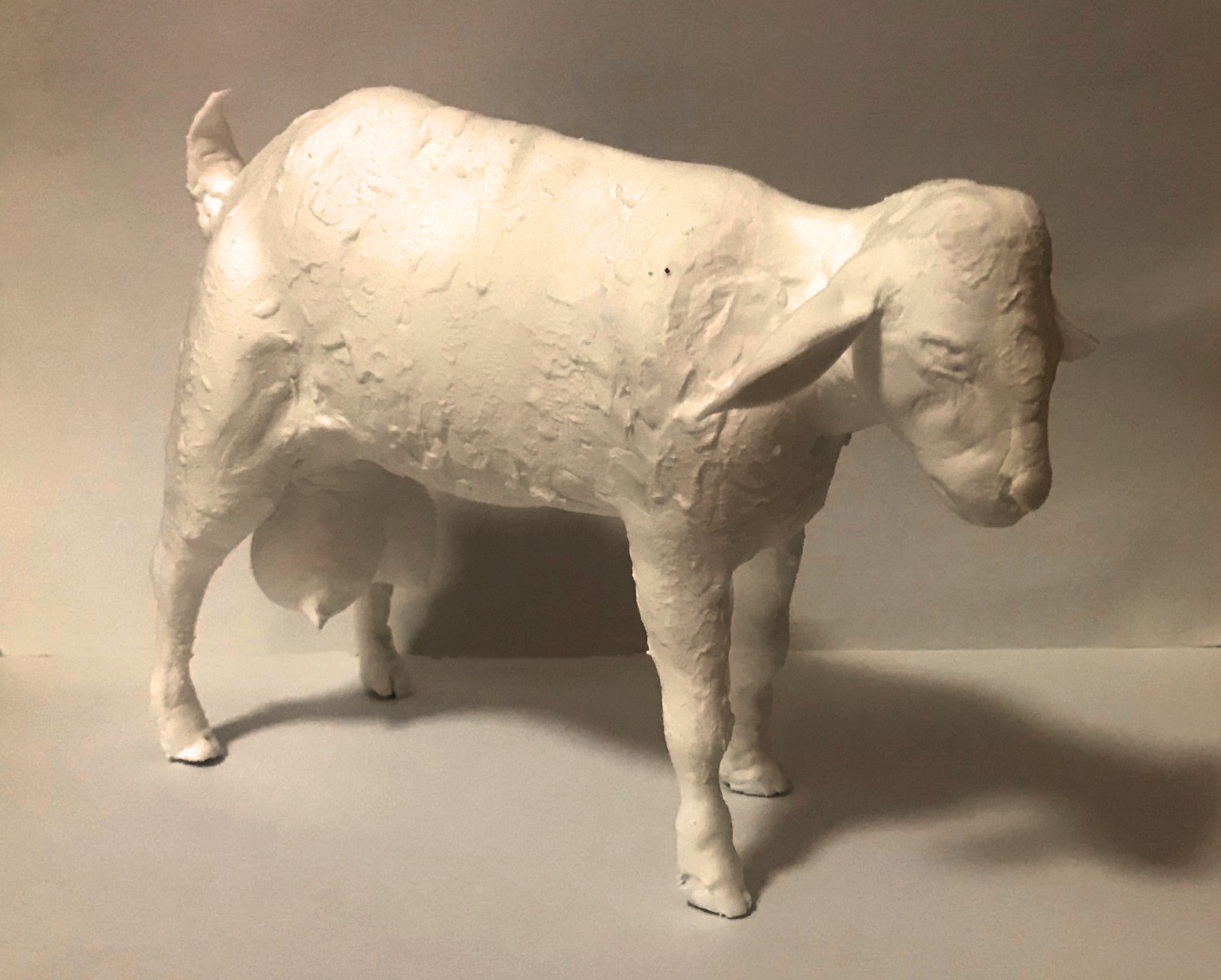 Zhao Yijiao, "Goldfish", "Ewe", "Duck", Material: Paper Clay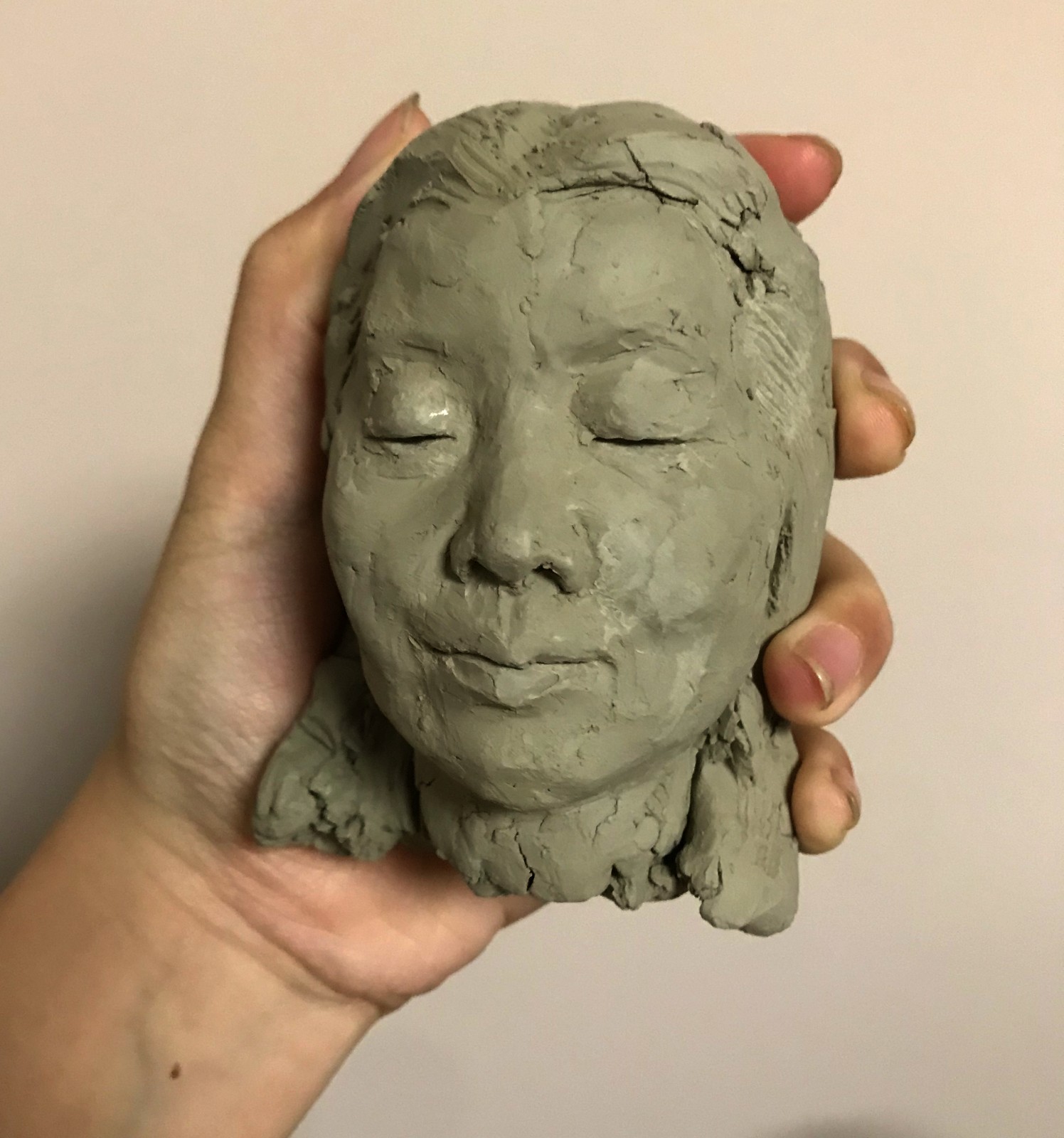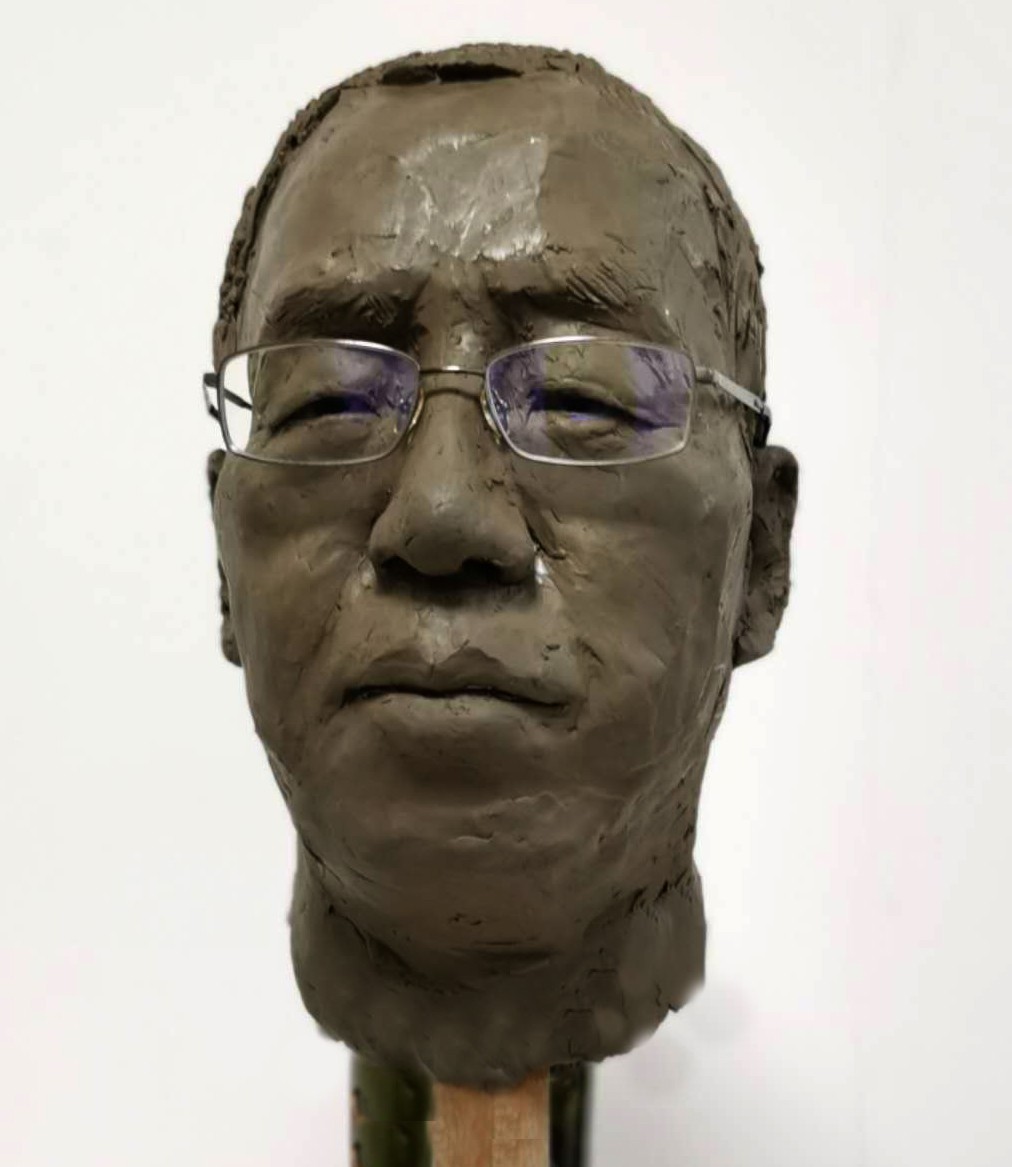 Zhao Yijiao, "Mother", "Father", Material: Clay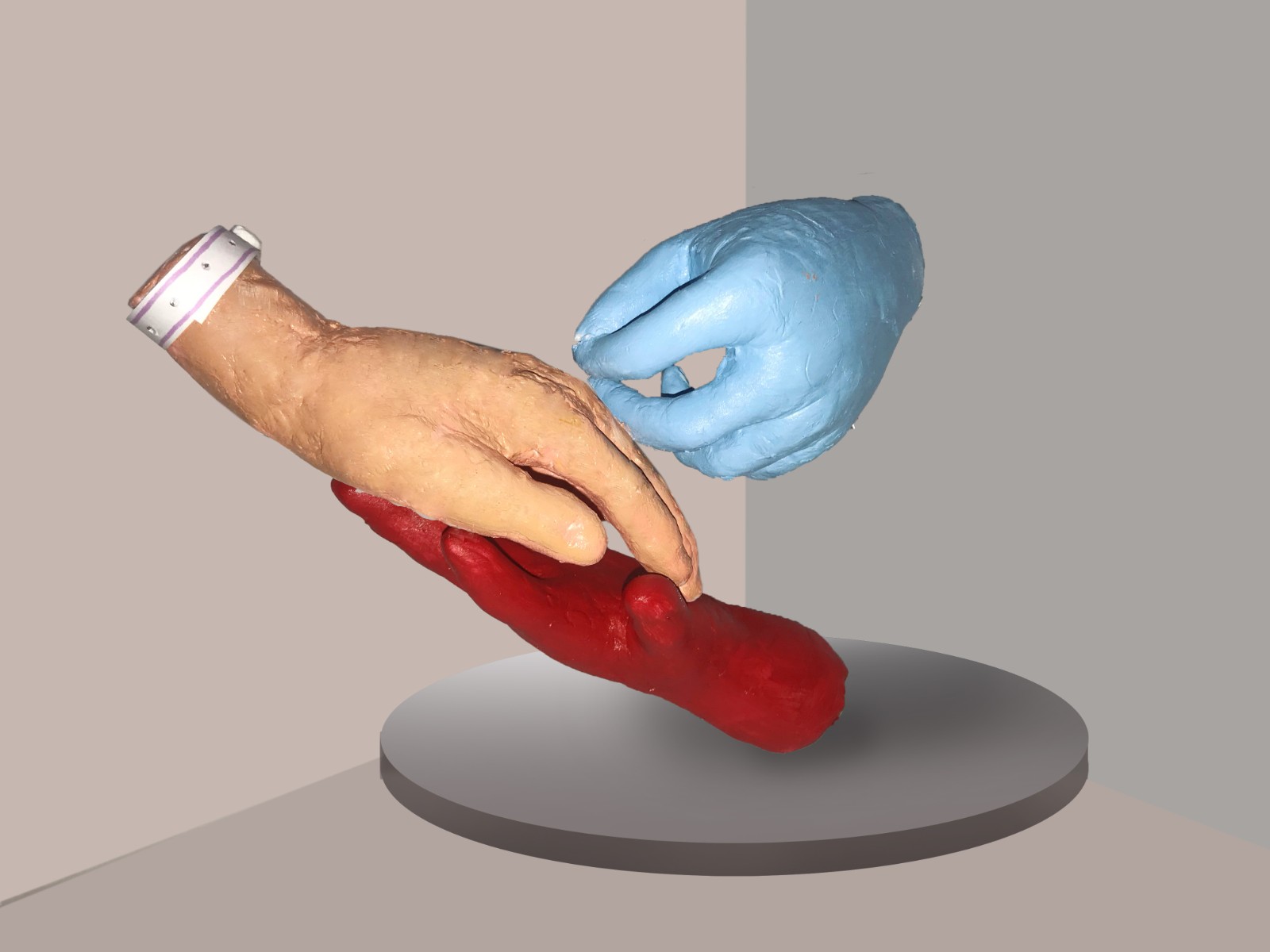 "Creation on the Pandemic", Material: Colored Paper Clay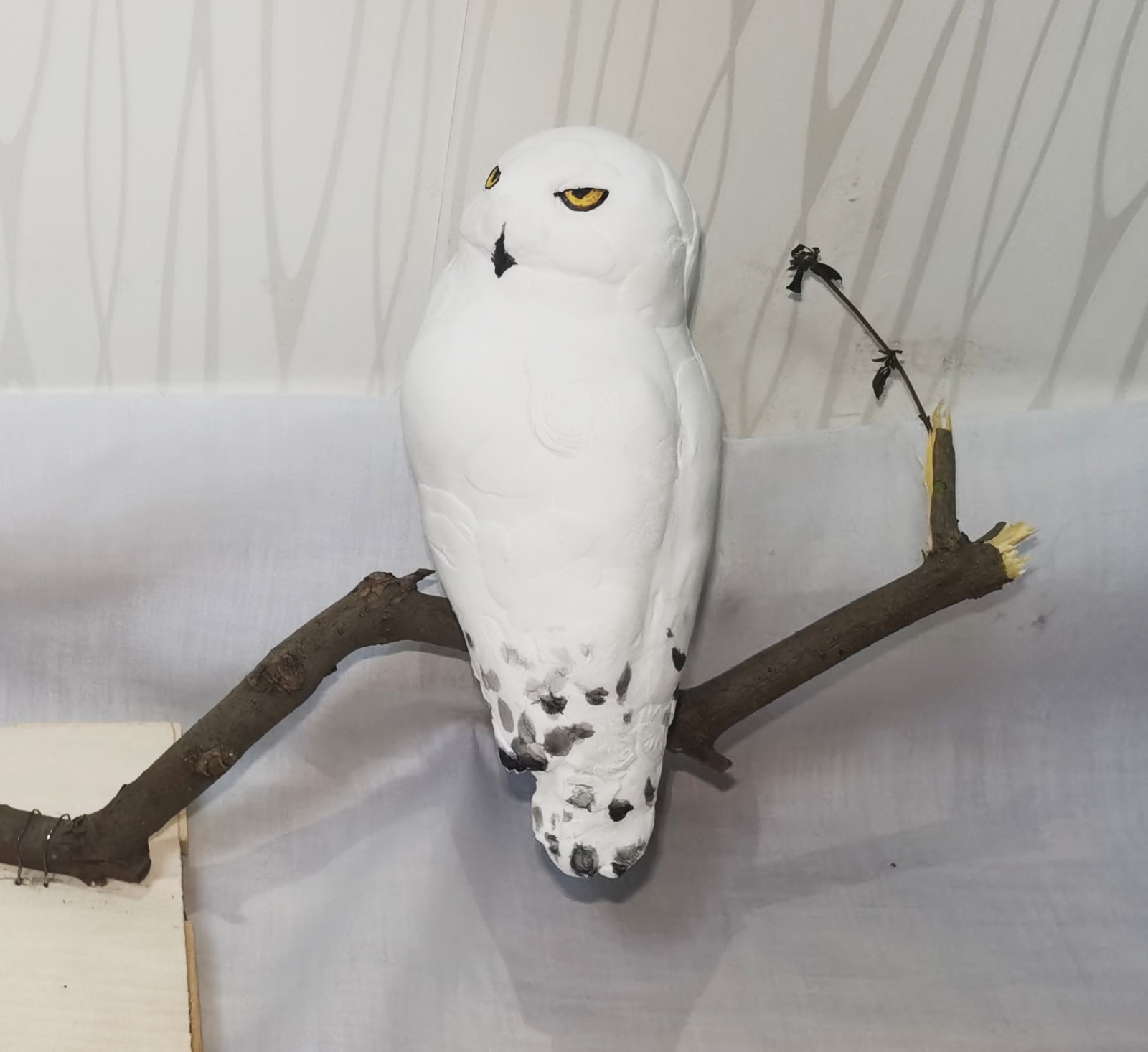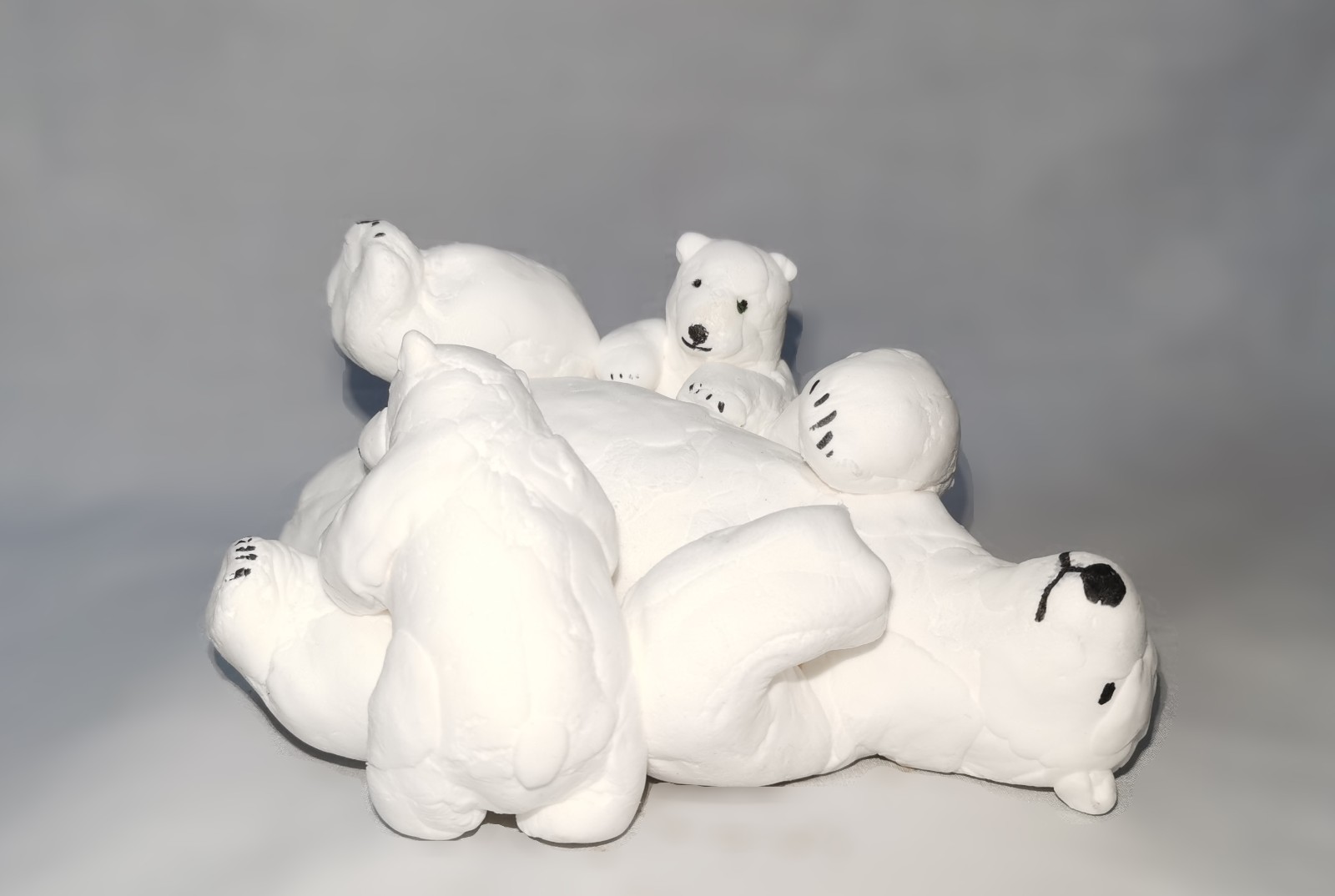 Wang Caiwei, "Owl", "The Space without You—White Bear Series", Material: Paper Clay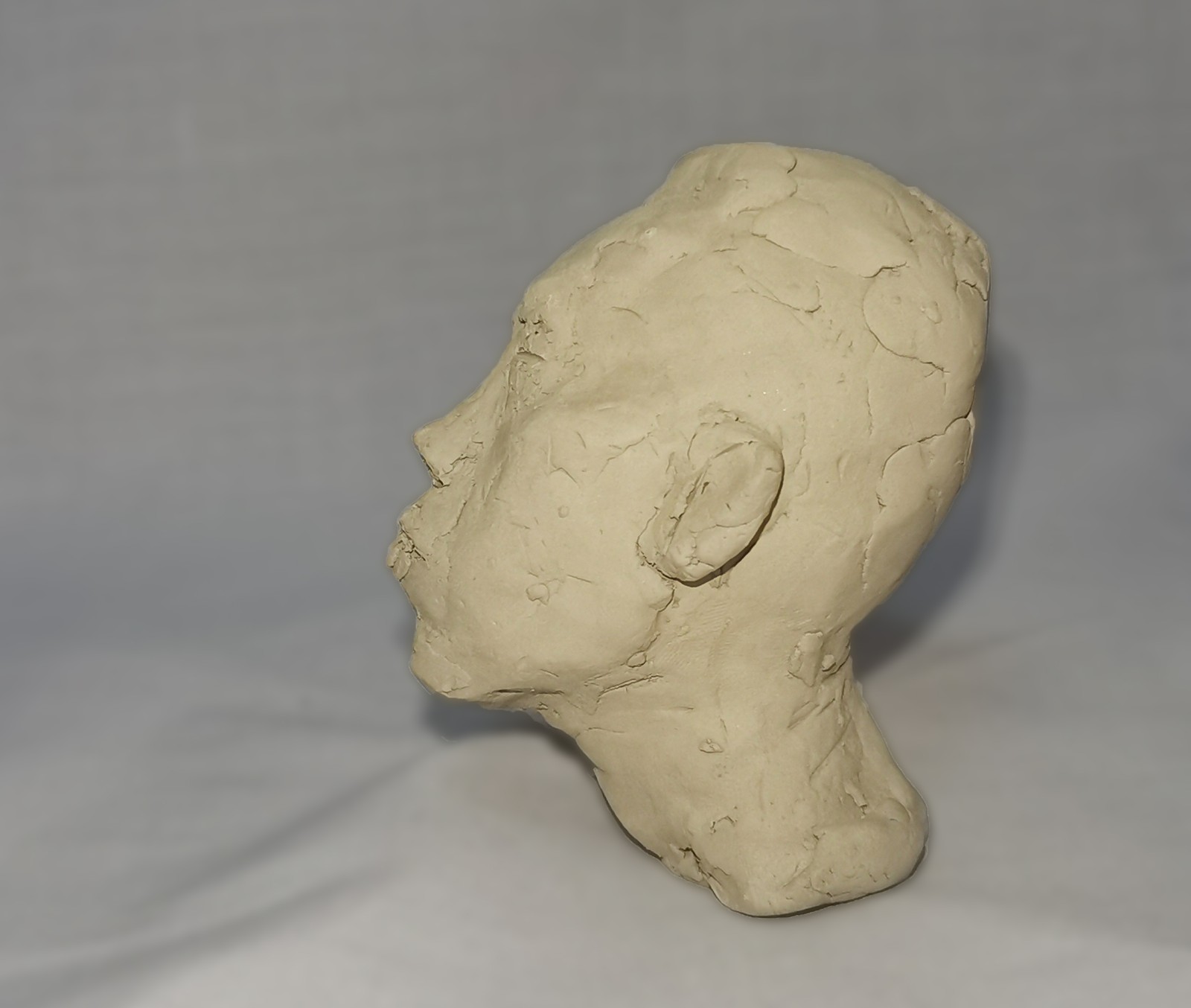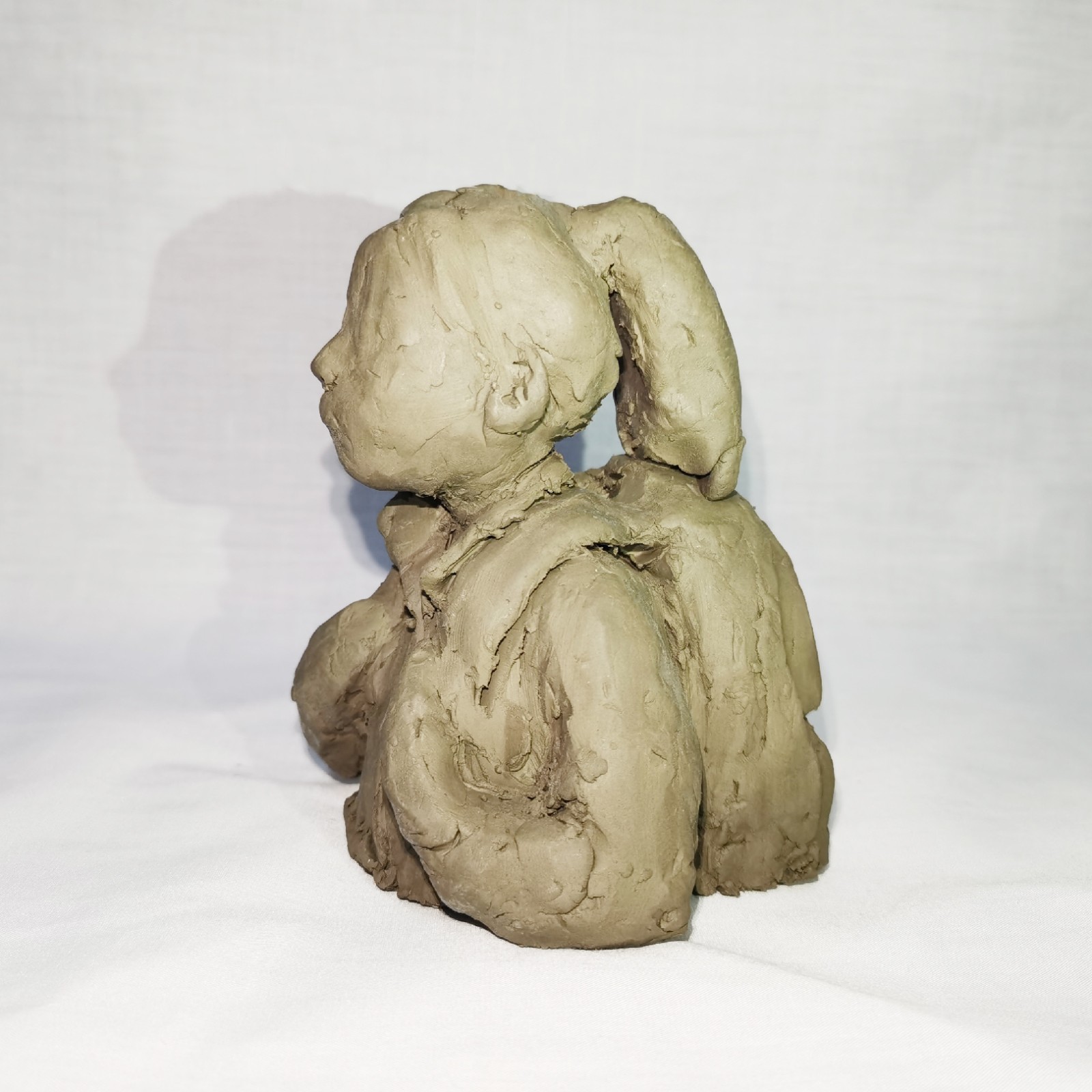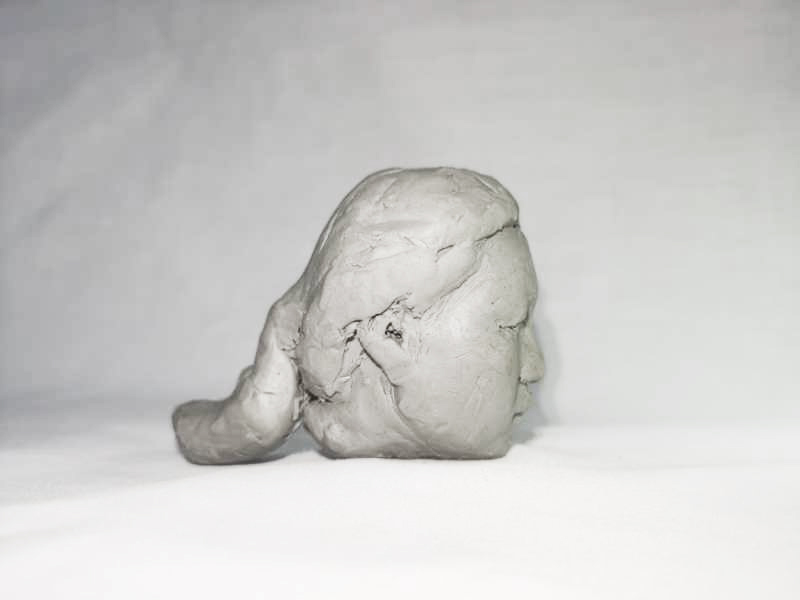 Wang Caiwei, "My Dad", "My Mom", "My Yonger Sister", Material: Clay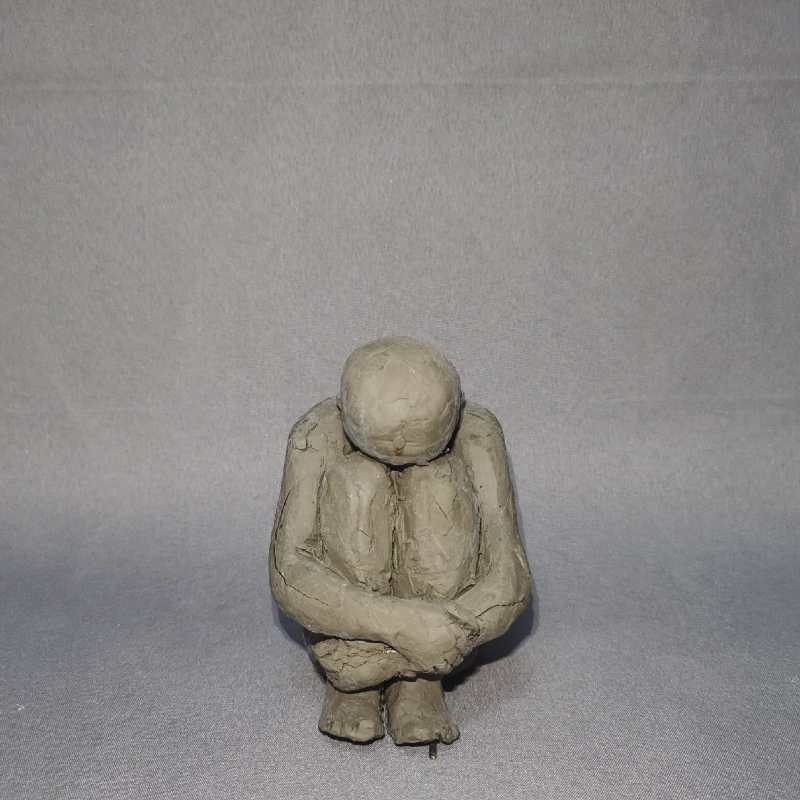 Wang Caiwei, "Self-closing", Material: Clay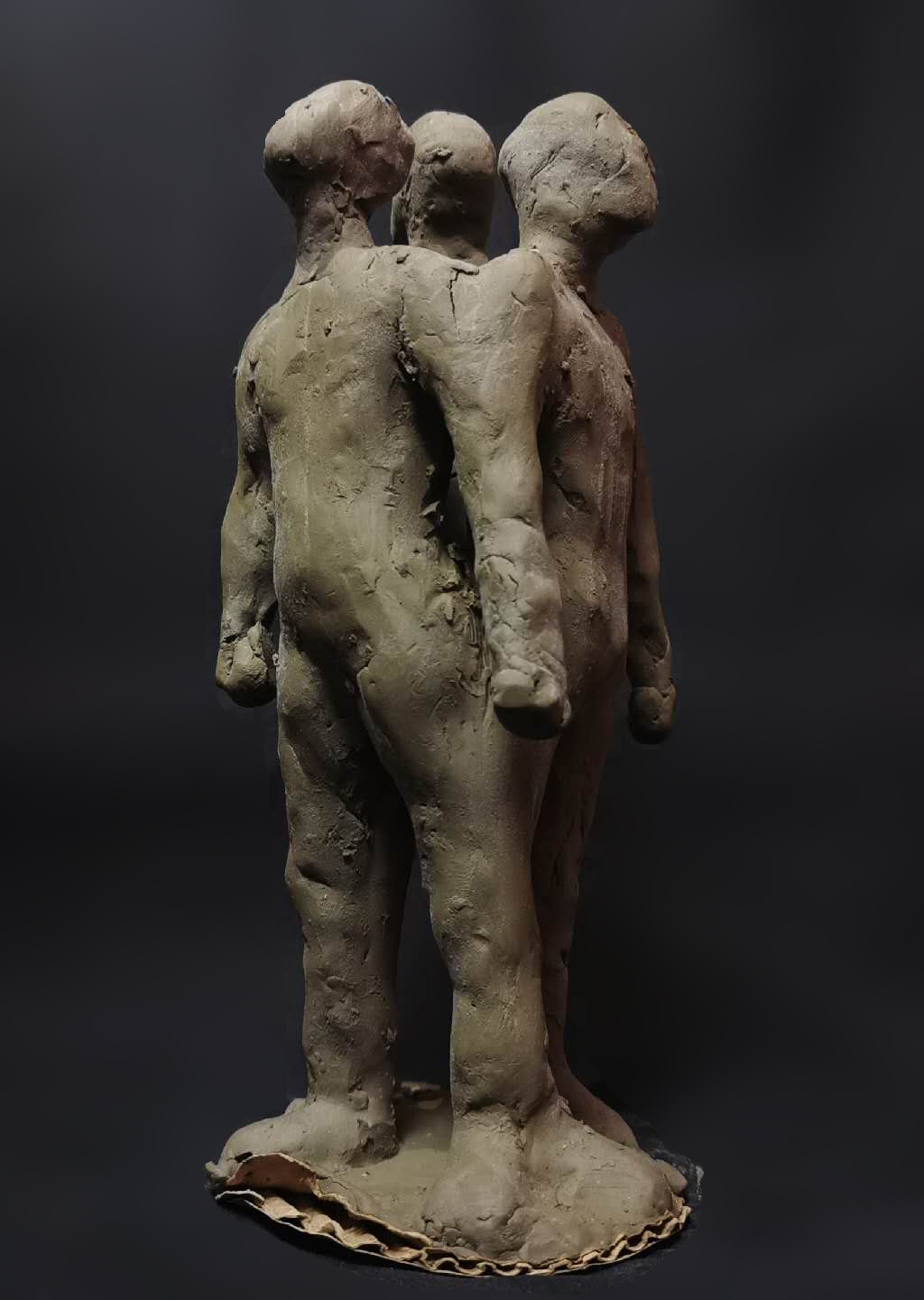 Wang Caiwei, "A Community with Shared Future for Mankind", Material: Clay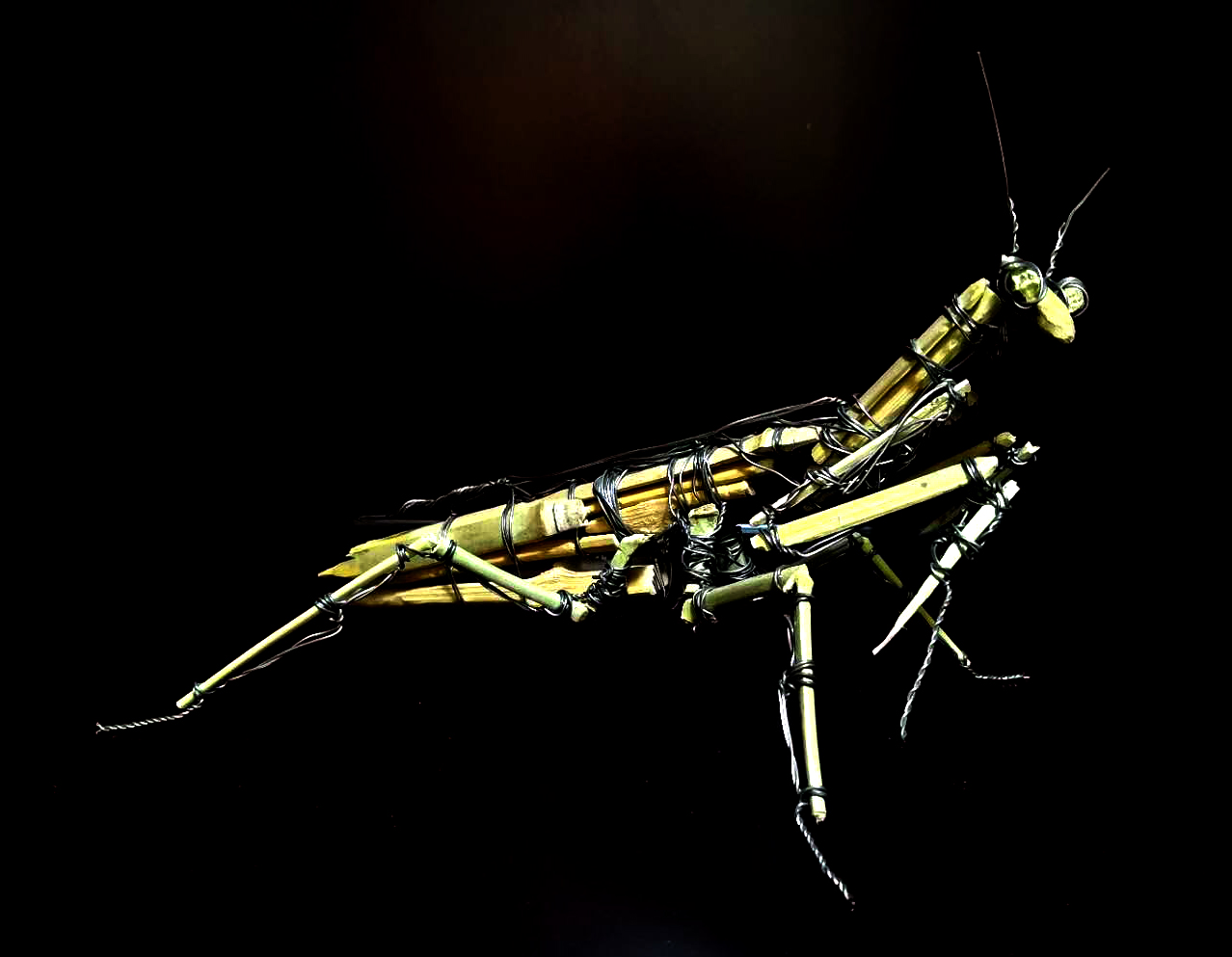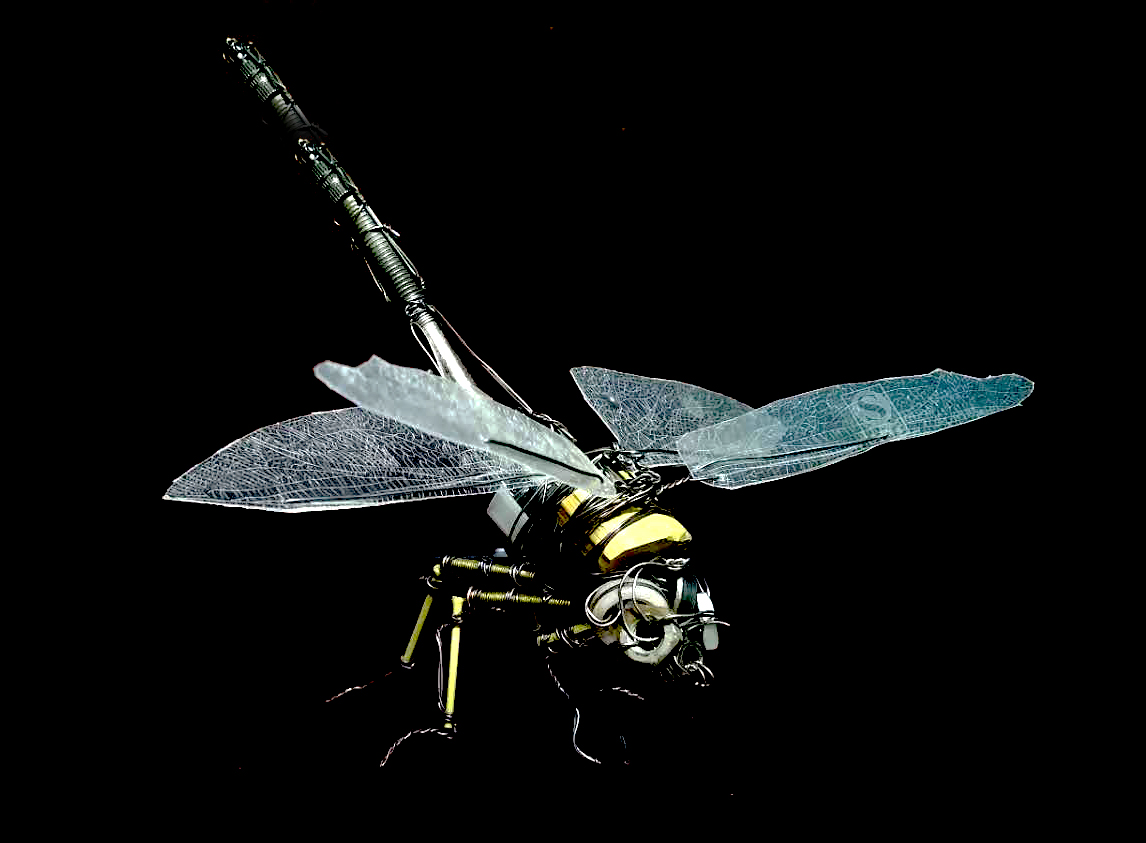 Chen Zhaolong, "Ant", Material: Metal, Bamboo; "Dragonfly", Material: Metal, Bamboo and Plastic; "Mantis", Material: Metal, Bamboo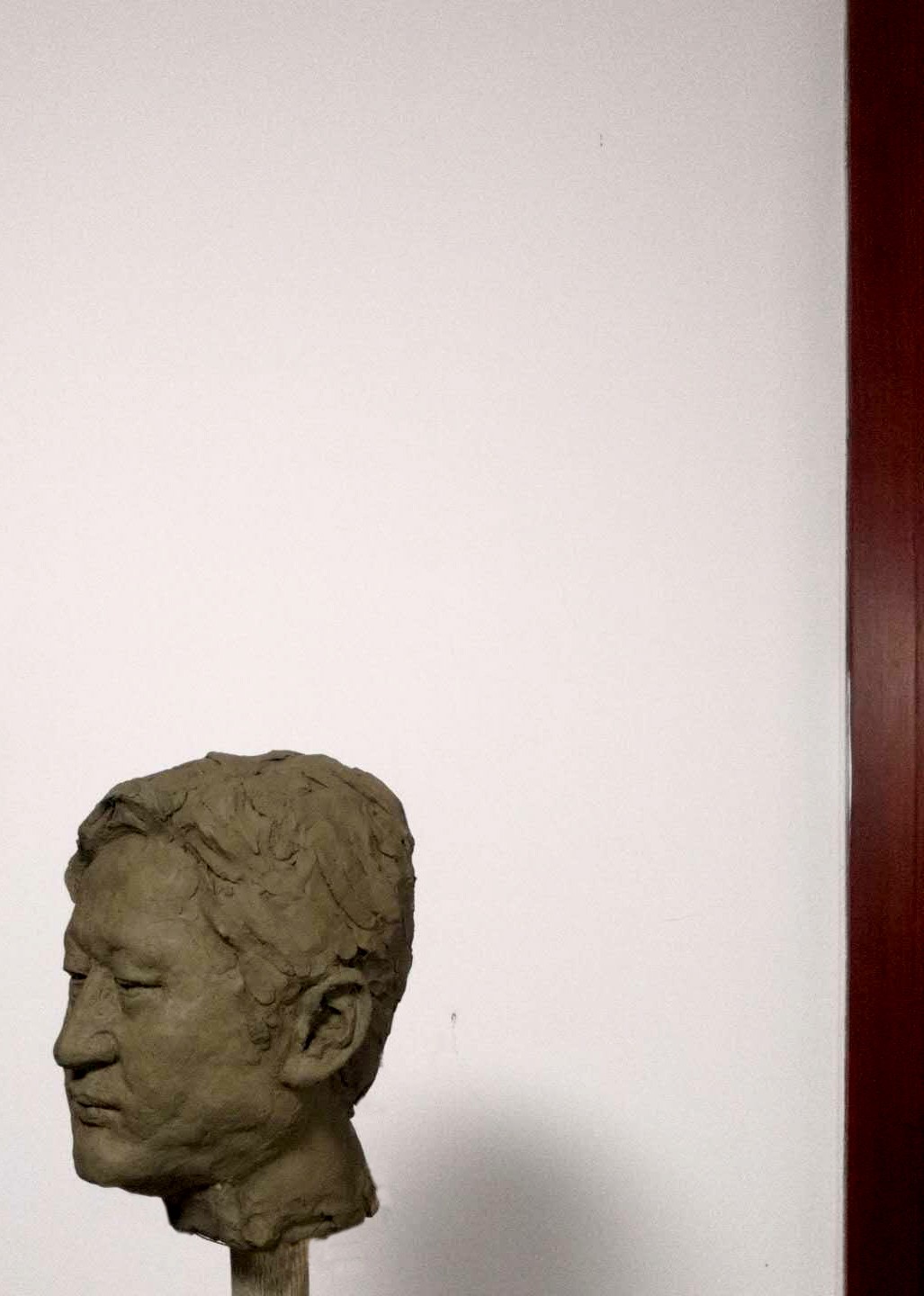 Chen Zhaolong, "Head Sculpture of Father", Material: Clay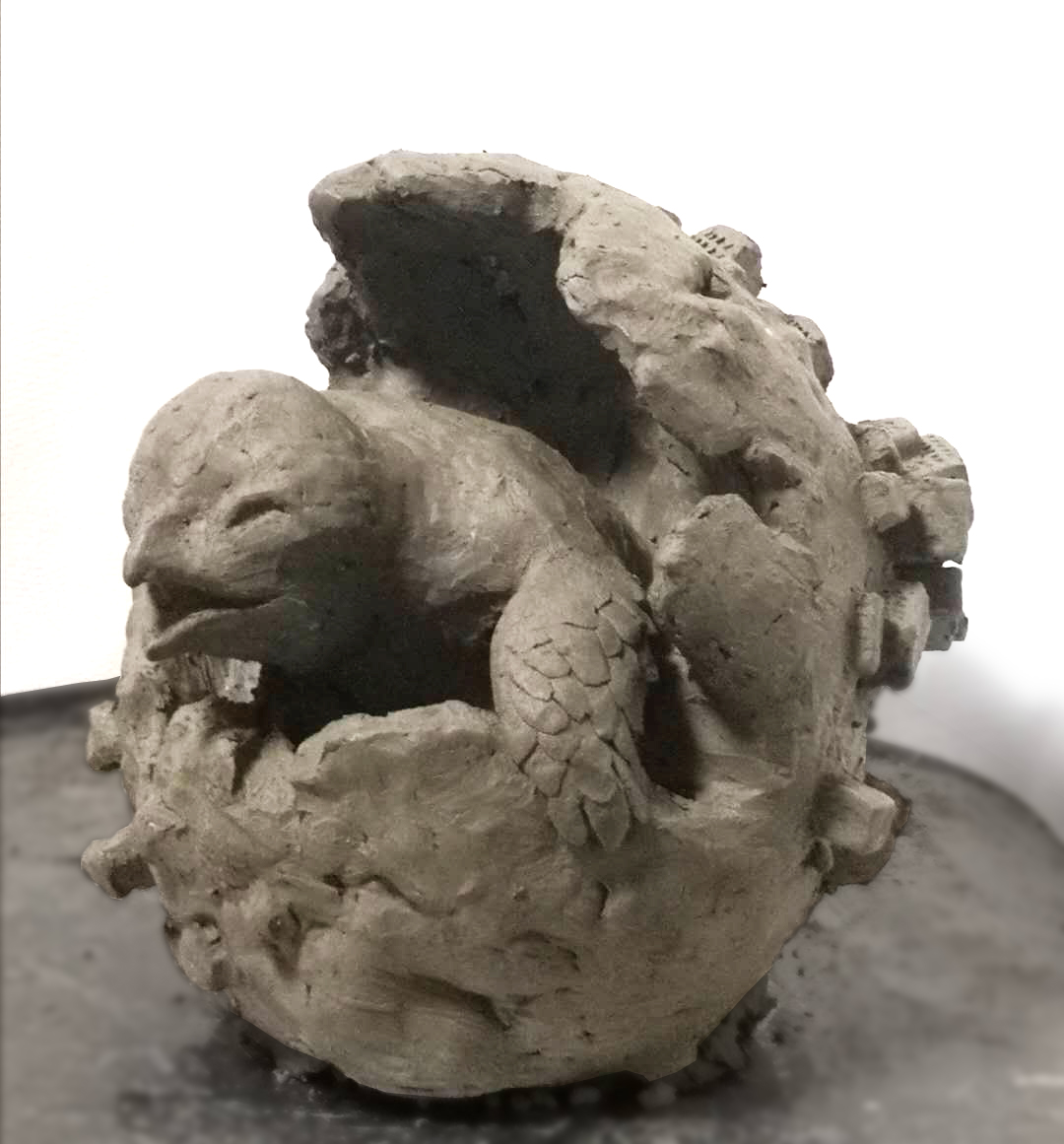 Chen Zhaolong, "The New-born Bird", Material: Clay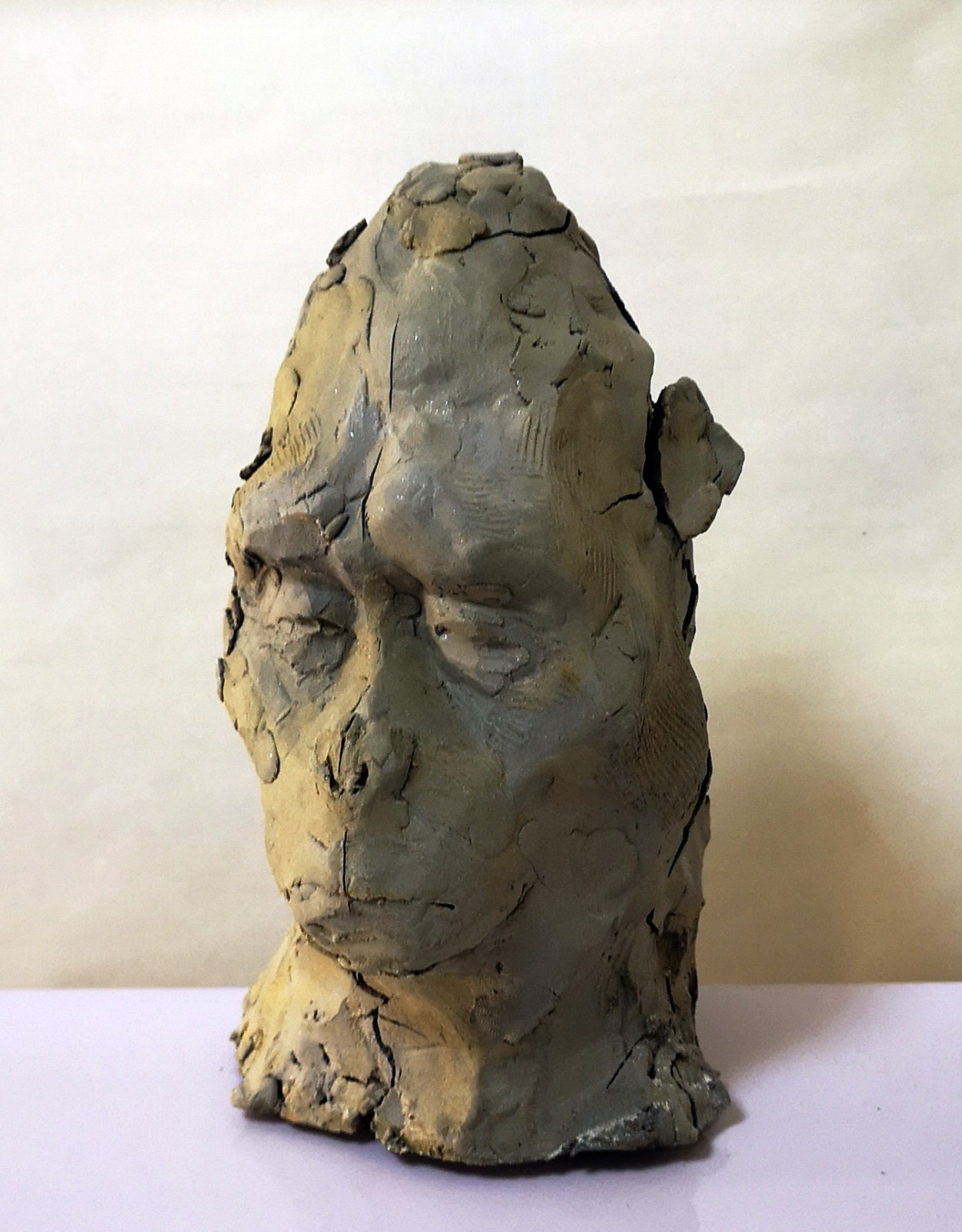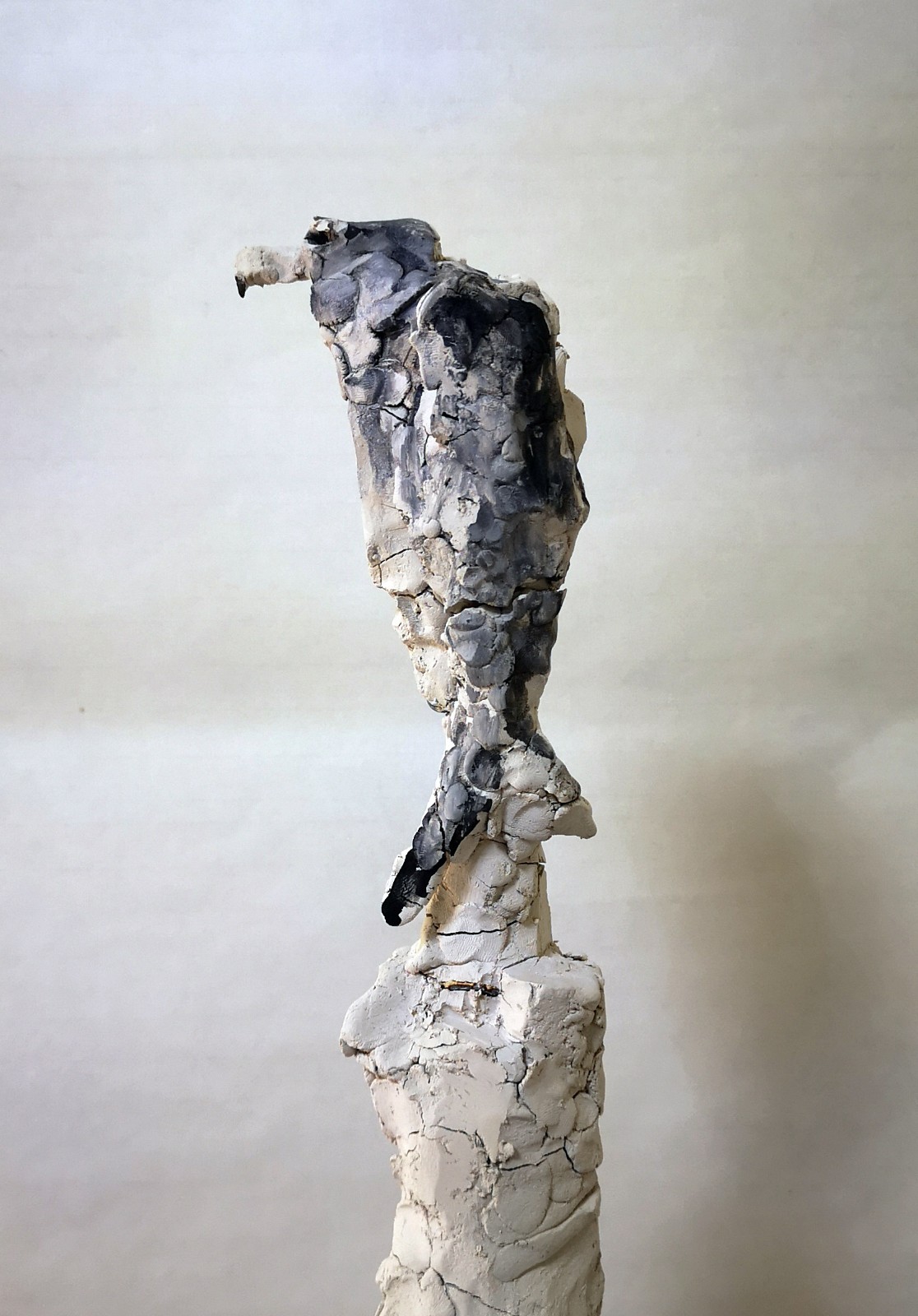 Ren Bo, "Stork", "Monkey"(Material: Clay", "Small Owl", "Eagle", Material: Petuntse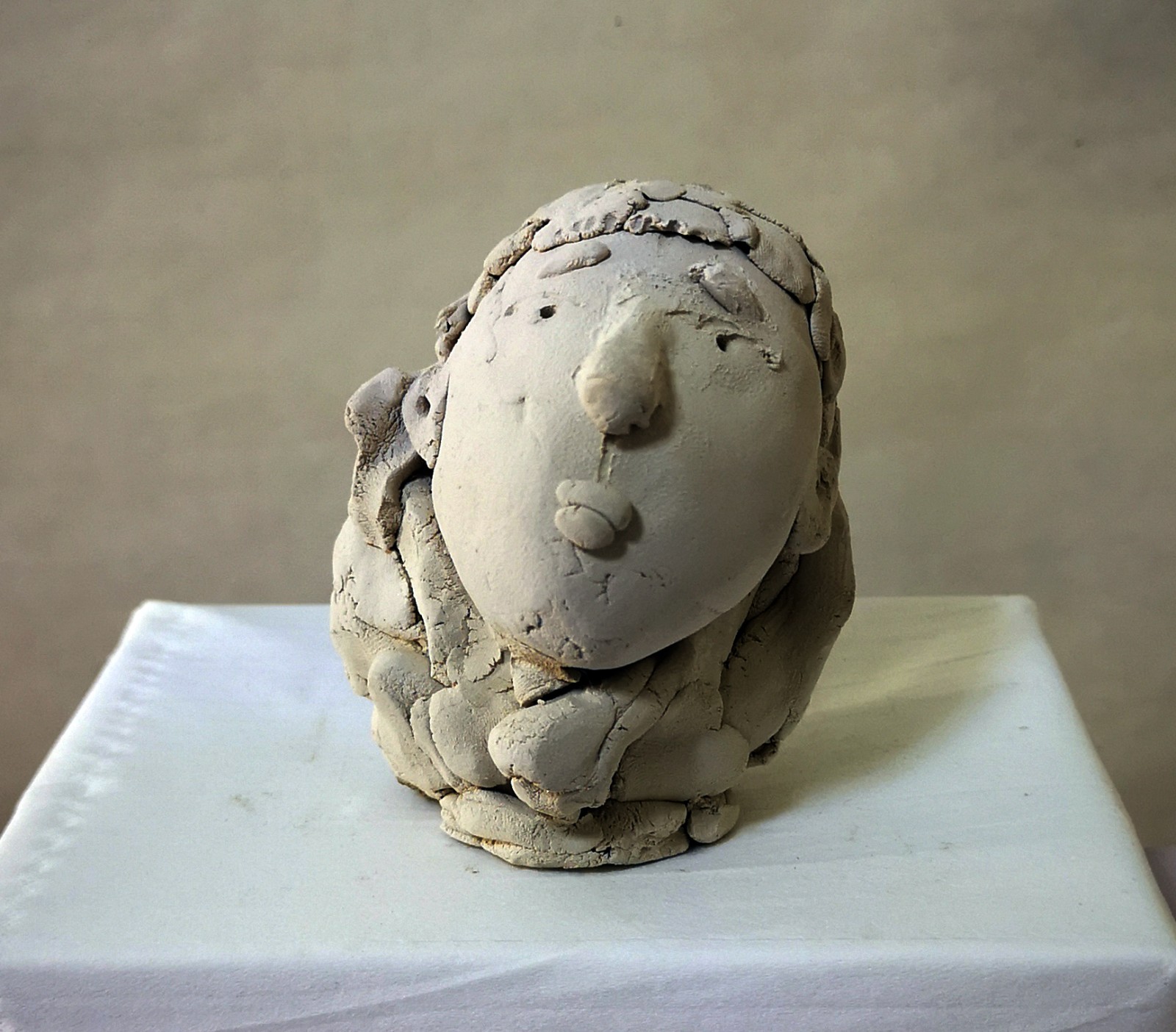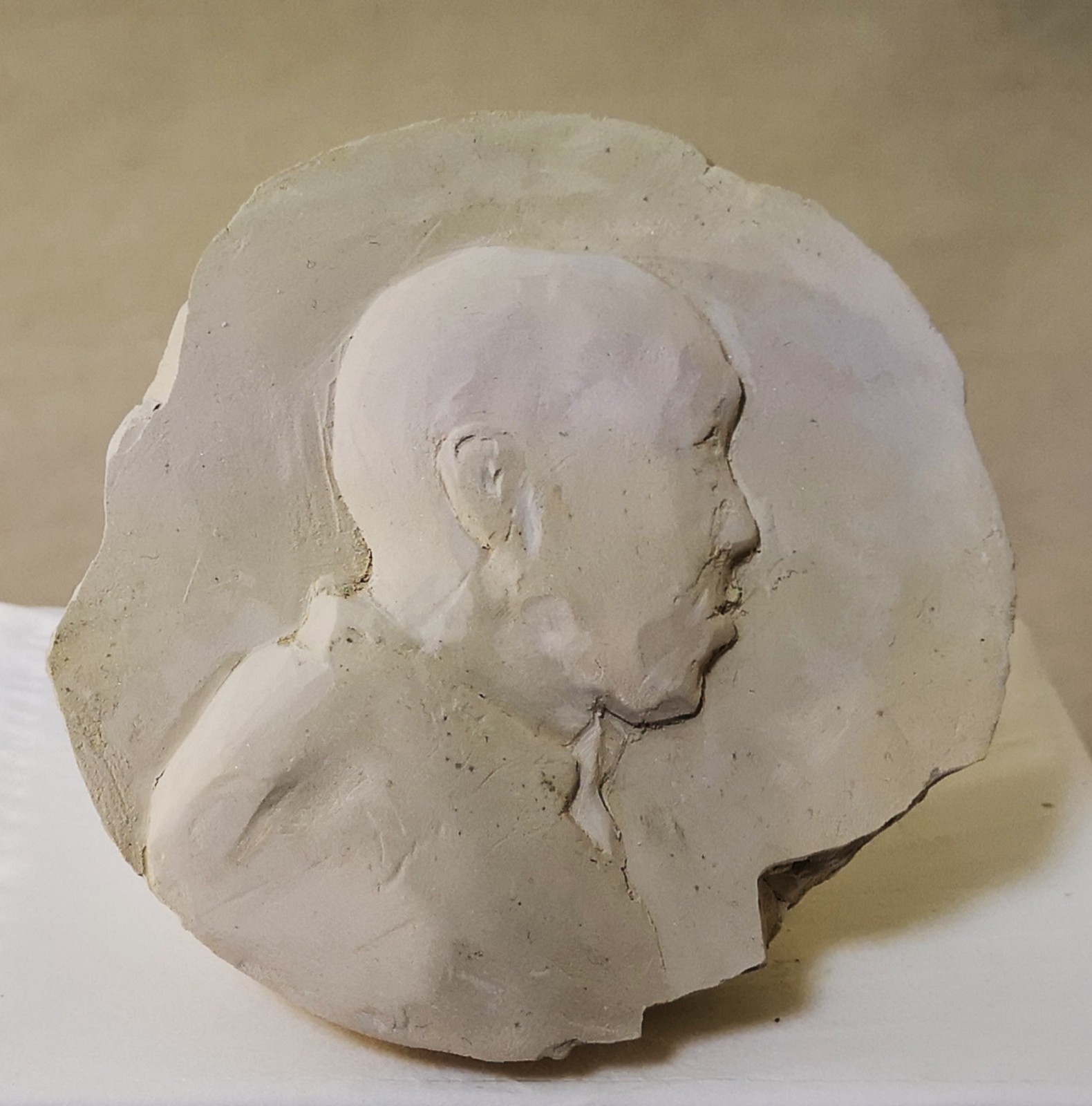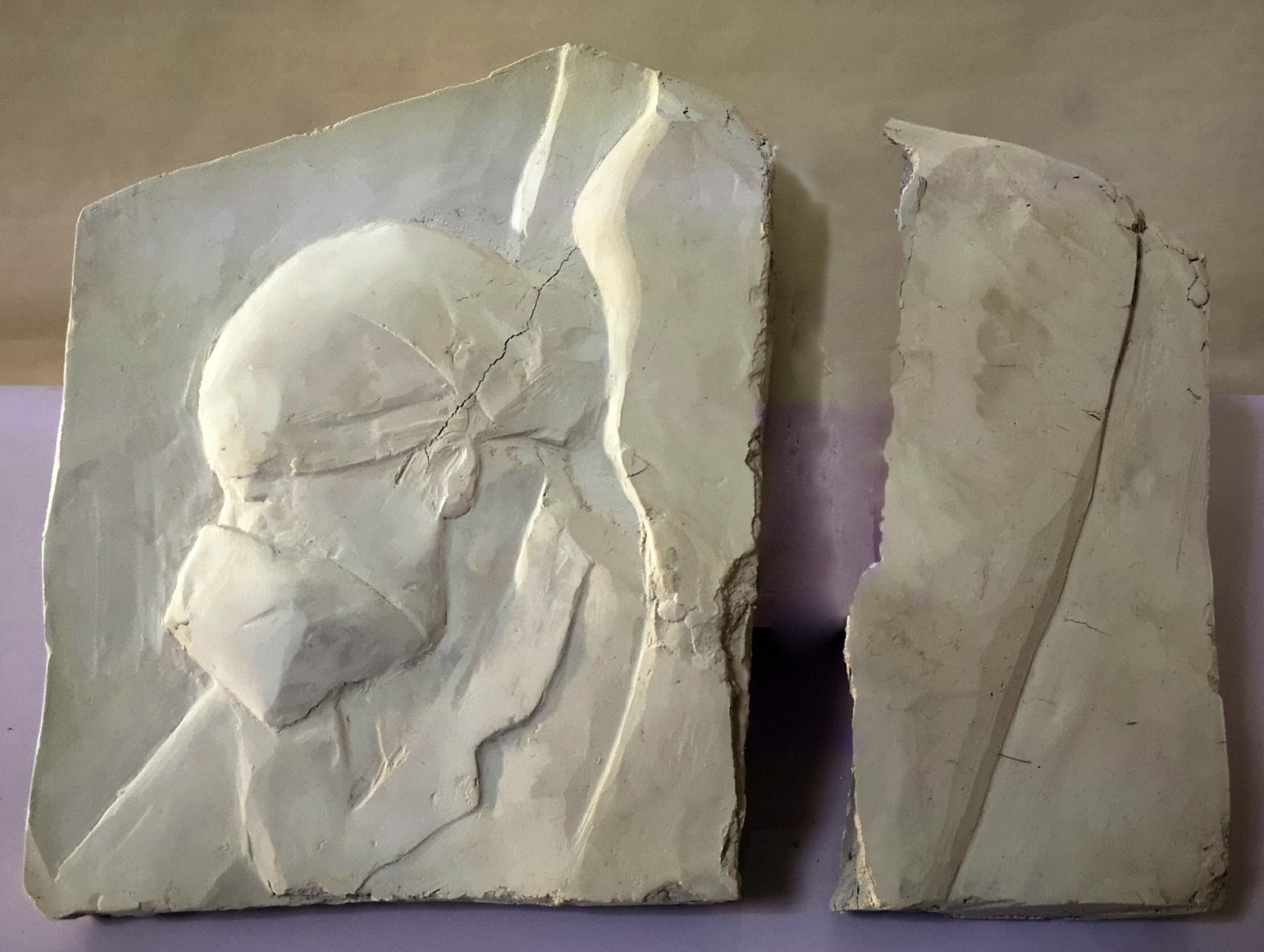 Ren Bo, "Script I" and "Script II", "Grandfather", Material: Petuntse
Image and related materials courtesy of Professor Zhou Simin and the students.
Edited (CN) by Zhang Yizhi.
Translated by Emily Weimeng Zhou and edited by Sue/CAFA ART INFO.