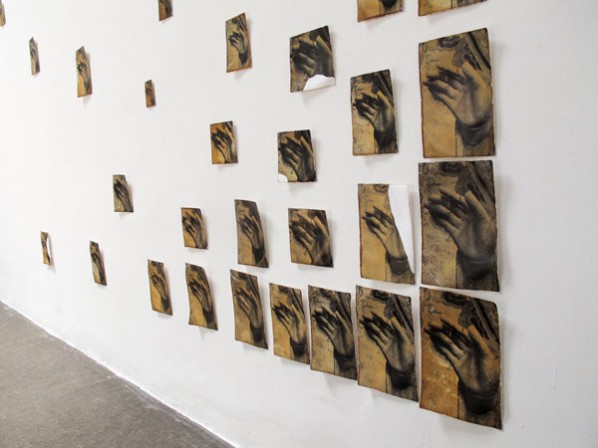 In photography, people seize the moment to witness the restlessness of time. Photography seems to reach for another world - eternity - by displaying fragility. In Guo Peng's thinking, he enhances the fragility of photos on purpose to make them look more precious at the moment. The world that looks old, in another perspective, may get closer to eternity...
Guo Peng is a Chinese artist born in Dazhou, Sichuan in 1982. He is currently working and living in Beijing. After he majored in sculpture at the Yunnan Academy of Art, he engaged in contemporary art with a group of feverish young experimental artists. From installation to performance, Guo Peng explored different art forms, and gradually found his own way of creating photography-based work.
" When the shoot was complete, I started by developing and printing only one photograph, but it felt too little. I had hoped I could have more communication and spend more time with what I have shot. Then I printed photos of many different sizes, that I always carried in my bag, to be able to scrutinize and play with them as I wished. As my companions, over time the photos naturally gained little scratches. During this process, I realized that photography transforms those that were shot. Their 'material properties' turn into 'consciousness properties', which are carried with me. This extends the process of 'communication and spend time together'. I shall thank photography for bringing me this kind of convenience to explore my relationship with 'objects'."
As Body and Shadow, Guo Peng's new solo exhibition will be on display at Jiali Gallery from 22nd of June till 19th of July 2013. The exhibition will feature a selection of his small dimensions black and white photos series and a large photo installation That's it.
"Using smallness to overcome largeness, using stillness to defeat movement. I think this is just 'to see the world in a grain of sand, to see heaven in a flower, to get back to what you think is Zen wisdom'.Through my works, I hope to be able to create a new mode of understanding the world."
About the exhibition
Dates: Jun 22 2013 - Jul 19 2013
Venue: Jiali Gallery
Opening: June 22nd from 4 till 8pm
Address: 4 Beijixiang hutong, Dongcheng, Beijing, China.
Courtesy of the artist and Jiali Gallery, for further information please visit www.jialigallery.com.