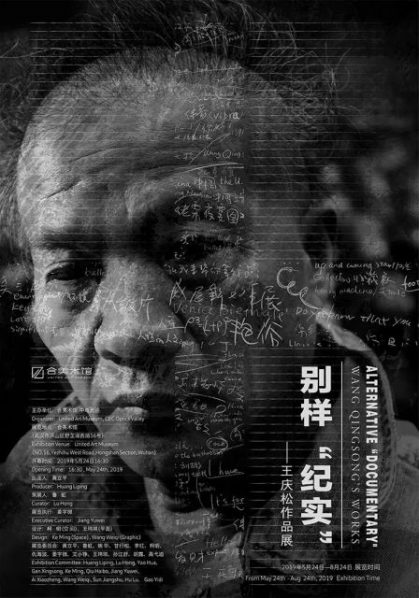 The exhibition will officially be launched at the United Art Museum in Wuhan on May 24, 2019. It will showcase 31 (series) artworks by Wang Qingsong from 1998 to the present day. Throughout his creative clues, we will find "deviations" in his work that actually convey an internal sincerity.
The artist's concept is not a subjective invasion of photography, but it is naturally generated by the epoch, which inadvertently is revealed in the expressions, gestures, and backgrounds of the characters in his photos. It seems to be ridiculous but logical at the same time and the most valuable thing behind each photo which mocks and plays with real reflections, embodies the artist's profound observation and experience of society and reality.

Artist Wang Qingsong has categorized his work as "documentary photography." What's more interesting is that he has taken a different approach from the traditional "documentary photography" in the process of shooting. If "documentary photography" is a photographic method that records the reality of life as its main appeal, its materials come from life and reality, which should faithfully reflect the way we notice and regard as documentary. Moreover, Wang Qingsong has tried to convey his summary and refinement of the realistic issues by shooting a series of photographs which have been elaborately designed and set.
It is exactly through the medium of photography that Wang Qingsong combines diversified visual experiences with conceptual expressions to show his analysis of human existence, and he further puts forward some thoughtful topics, which will lead to further thinking from the spectators.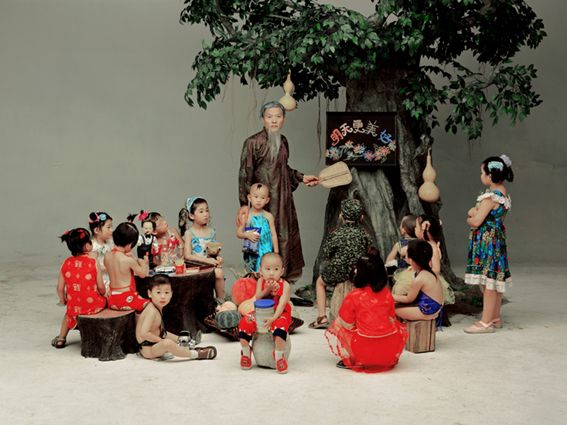 Just as the artist states, "I hope that my photography can imitate and observe the absurd stories in some process and indicate my attitude." Wang Qingsong's photography reveals new possibilities in contemporary life.
The suspicion and ridicule reflected in Wang Qingsong's photographic works suggests that photography no longer sticks to the stereotyped judgment standards like traditional photography, which also encourages his artistic creations to become more experimental. The underlying determinants of experimental art are brand new living experiences and sensibilities. Good art will never be a vassal of technology, but it should be a creator of thought and life. Wang Qingsong is such a creator.
About the exhibition
Dates: May 24, 2019 - Aug 24, 2019
Opening: May 24, 2019, 16:30
Venue: United Art Museum
Courtesy of the artist and United Art Museum, translated and edited by Sue/CAFA ART INFO