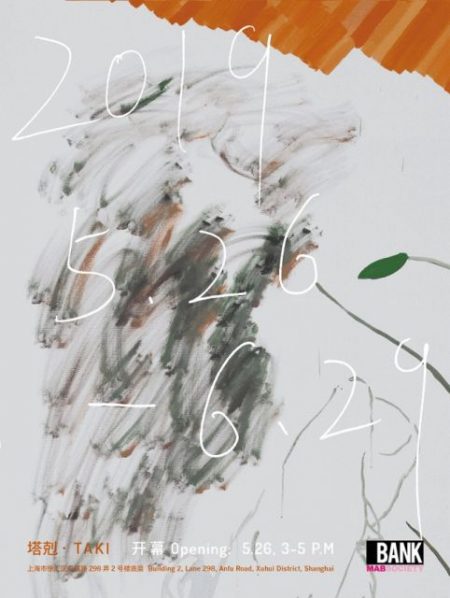 After the solo exhibition Leecha in 2016, BANK is thrilled to announce Haozhong Zheng's second solo show, TAKI. Lee Cha works like a novel writer and used to understand the study of human life in society through 'Qiu Chen' and 'Wanderer'. TAKI as an important figure in artist's friends circle, her special identity has made the social attribute more vague. TAKI seems to have replaced his way to look into the world, yet in fact he has removed the existence of "human". These images—"the absent" may point to the negative form of society.
Zheng Haozhong (b. 1985) graduated from the China Central Academy of Fine Arts in 2008. Today he lives and works in Rizhao, Shandong. In 2014 he won First Prize in the John Moores Painting Prize (China). His winning painting was exhibited in the National Museums Liverpool and later shown in Beijing, Macau, and Shanghai, among other cities. After his first solo exhibition at BANK, the artist held another solo show at the Centre for Chinese Contemporary Art in Manchester in the summer of 2016, supported by John Moores Collection. Haozhong Zheng has also published novels online under the pseudonym "Lee Cha."
About the exhibition
Dates: May 26, 2019 - Jun 29, 2019
Opening: May 26, 2019, 15:00
Venue: BANK
Courtesy of the artist and BANK.