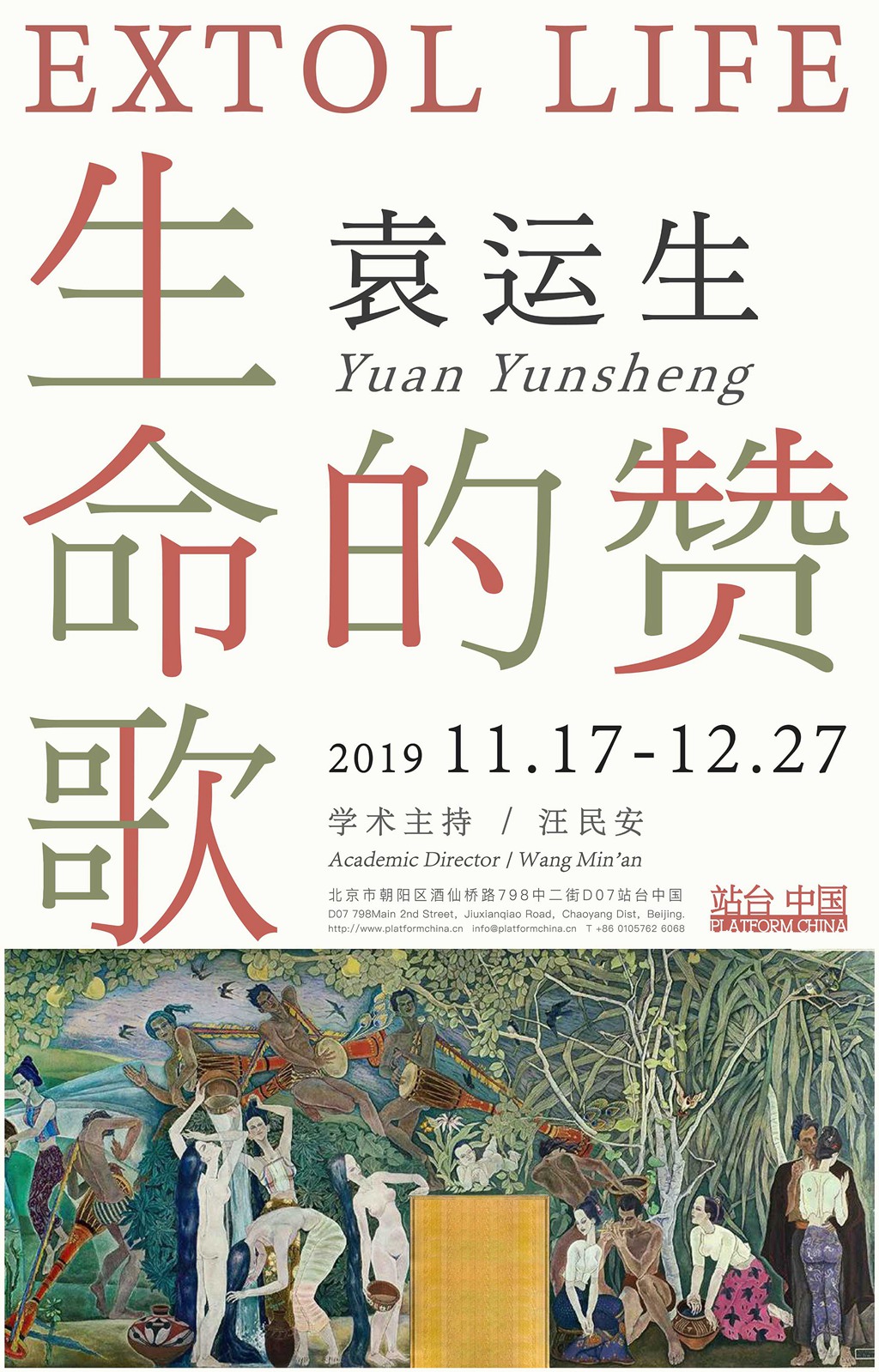 Platform China Contemporary Art Institute is honored to present an important exhibition Yuan Yunsheng: EXTOL LIFE on November 17, 2019. At the 40th Anniversary of the completion of the mural painting for Beijing Capital International Airport, we still follow the theme of Extol Life, and such will of life and historical inheritance have run through decades of artistic pursuit and practice of Yuan Yunsheng. Platform China summarizes and selects more than 20 classic works, and demonstrates the alternative choice and standpoint of Yuan Yunsheng who responds to China's globalization drive with his personal practices."The huge collision with the past era triggered tremendous volatility. Perhaps no other work in the history of contemporary art once provoked heated discussions as it did. The controversy ended with dividing the history into two periods: one when life was controlled and constrained, followed by one when life engineered its desires after unlocking the past rope." The artistic practices of Yuan Yunsheng boast important value as the coordinates of the cultural history. This exhibition also expresses our infinite respect to his artistic faith and achievement.
About the exhibition
Dates: 2019.11.17 – 2019/12/27
Venue: Platform China Contemporary Art Institute
Courtesy of the artist and Platform China Contemporary Art Institute, for further information please visit www.platformchina.cn.