The key imagery of WANG Huangsheng:Breathe In/Out is an oxygen tank.
Oxygen tank is an important means of first aid. At the same time, it embodies a sense of uncertainty. From the paradox that comes with the oxygen tank, urgent needs and dangers, WANG Huangsheng is committed to show the paradox of contemporary life. Everything in life seems so complete and adequate to meet all needs, but everything is so fragile, and it is possible to collapse in an instant. Wang knocks on the oxygen tank, the amplified sound of which suggests the fundamental meaning of the tough and fragile life, along with the amplified sound of heartbeat and breathing. In the artist's performance, he engages with the oxygen tank, an object full of tension and anxiety, bridging the split between sound and image through an individual act.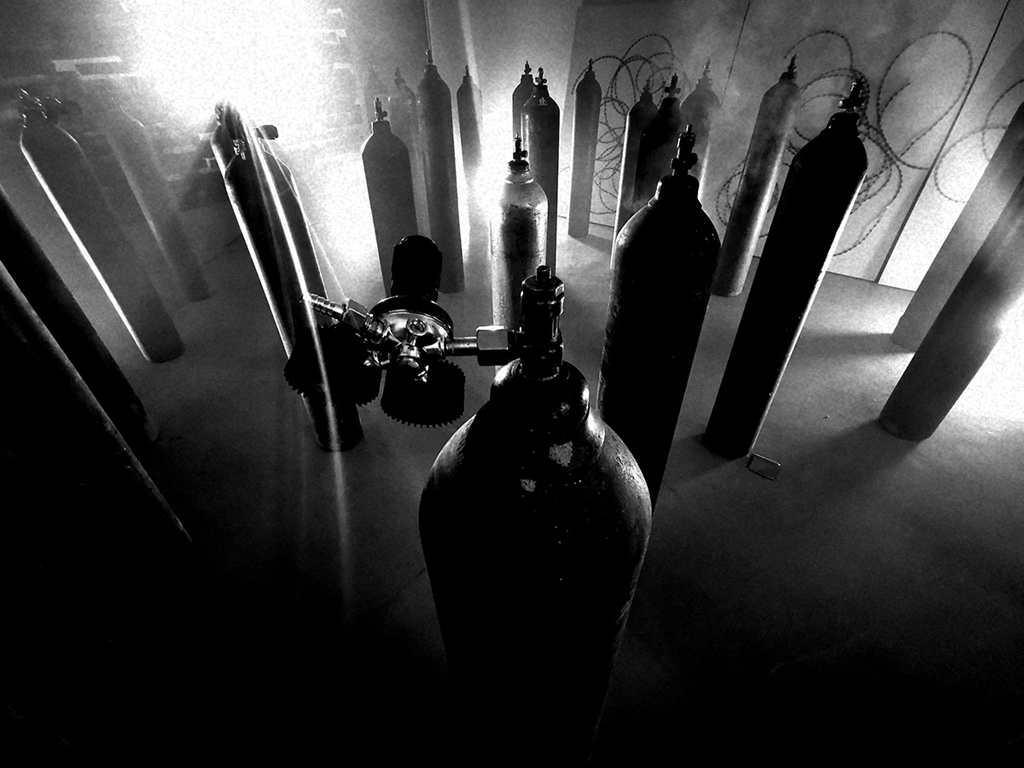 Wang Huangsheng, Breathe In / Out, 2019; Installation, video and sound, Dimension variable
The contemporaneity of contemporary art is reflected in the way the relationship between art and daily life is addressed. The approaches and concepts of ready-made art suggested by Duchamp 100 years ago provide us with an opportunity to reflect on the relationship between art and daily life, and to integrate the two. WANG Huangsheng's ready-made objects, be they oxygen tanks, barbed wire, sealing tape or gauze bandages, remind the paradox of contemporary life and civilization, transform and strengthen the pain, uneasiness and tension in them, and create a critical imagery of life that is endless but also in constant danger.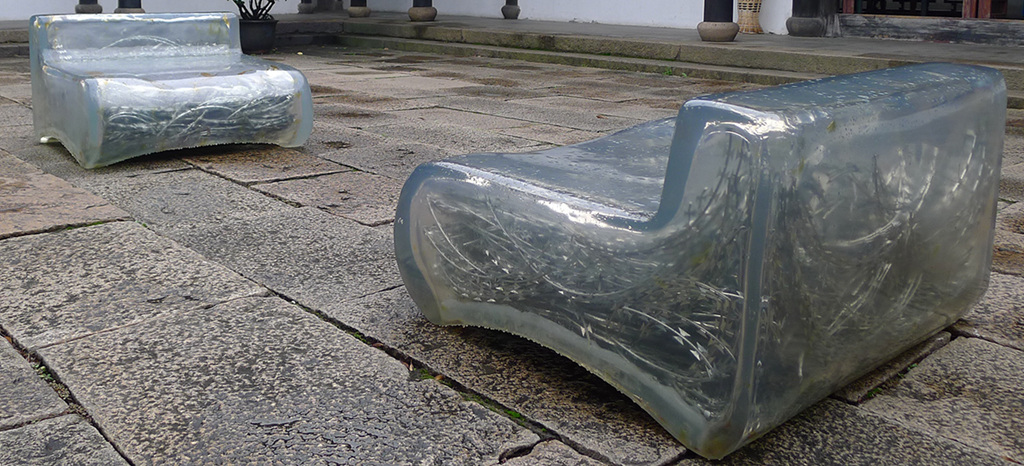 Wang Huangsheng, Talk, 2019; Installation, 105×105×65cm×10 pieces
Nowadays, images are everywhere. WANG Huangsheng does not use simple images to tell his views on contemporary life but uses the imagery of objects in reality to visualize the daily life and crisis of life generated, regulated, and displayed by objects. In this exhibition, works such as Talking, Bound, Metaphor Visions, Walls and Sealants combine ready-made installations, paintings, videos, photography, performance art and sound art. They are a poetic manifestation of life as well as a visual alarm of the crisis of life and reality.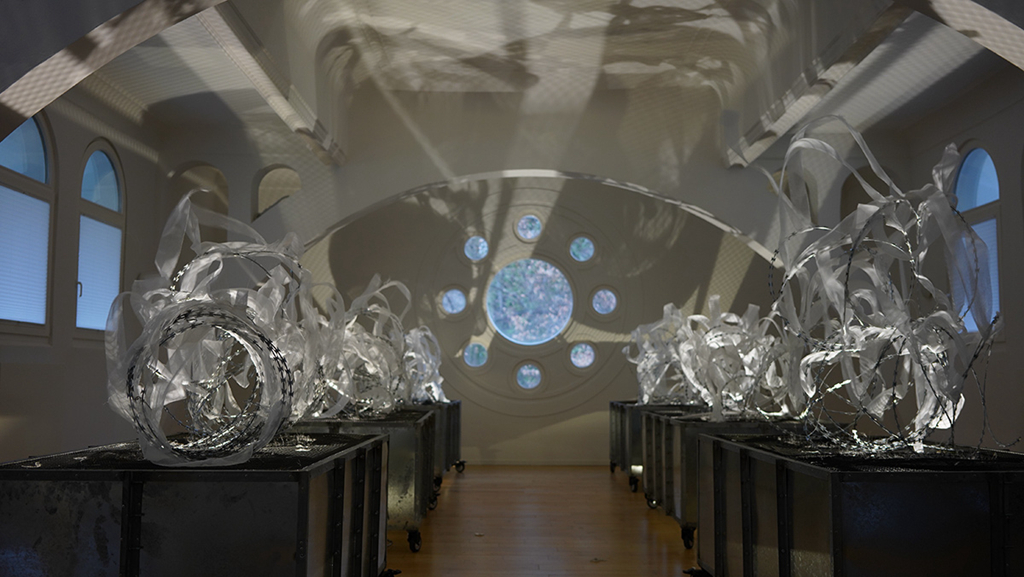 Wang Huangsheng, Bound, 2019; Installation, Dimension variable
About the exhibition
Dates: 2020.2.18—2020.3.24
Venue: Long Museum West Bund
Courtesy of the artist and ‍Long Museum, for further information pleaes visit www.thelongmuseum.org.