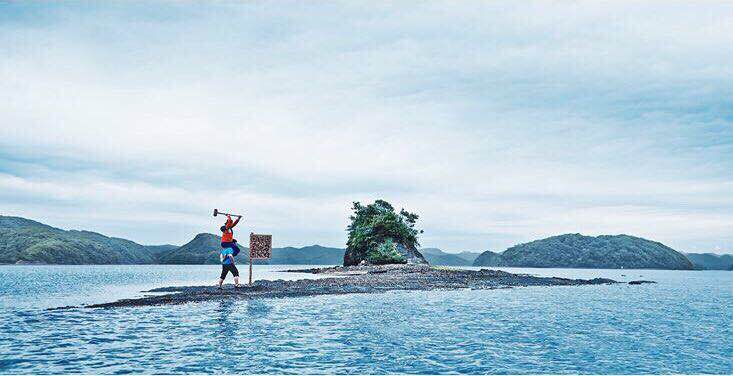 Tsubasa Kato, They do not understand each other (2014). Collection of the National Museum of Art, Osaka. Photo- Keiichi Sakakura. Courtesy Tai Kwun Contemporary, Hong Kong.
Tai Kwun Contemporary showcases a new exhibition They Do Not Understand Each Other, held from 15 February to 17 May 2020, presented by The National Museum of Art, Osaka and Singapore Art Museum, and curated by Yuka Uematsu and June Yap.
This group exhibition draws from the title of an artwork by Tsubasa Kato, in which the artist, who speaks in Japanese, attempts to cooperate with a collaborator from Korea. Despite being unable to understand each other's languages, it would appear they find some measure of connection, even if in humorous miscommunication, finally completing their task of installing a sign on the small island set in the vastness of a sea that separates (or, one might say, connects) these two nations.
Artworks on show ranges from the two museums' collections to new commissions, in a consideration of the premise of cultural exchange and the understanding it promotes. The exhibition thus presents art about exchange, communication, miscommunication, connections, tolerance, representation, as well as revelations on desires and expectations of the familiar, unfamiliar and new. In essence, of situations and conditions of unevenness, between individuals, peoples, and things.
About the exhibition
Dates: 15 February - 17 May, 2020
Venue: Tai Kwun Contemporary
Courtesy of the artists and Tai Kwun Contemporary, for further information please visit www.taikwun.hk.