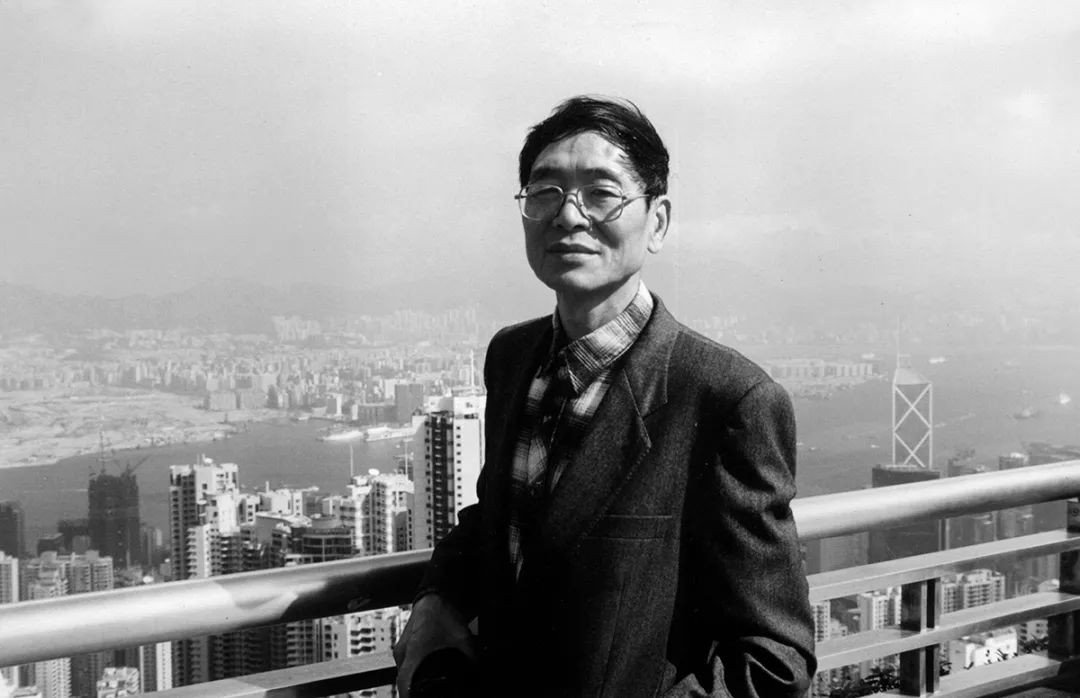 Mr. Situ Zhaoguang, a professor from the Central Academy of Fine Arts, a renowned sculptor and member of the Communist Party of China, died at the age of eighty at 18:50 on Wednesday 4 March, 2020.
As soon as the sad news was confirmed, Fan Di'an, President of the Central Academy of Fine Arts and Chairman of China Artists Association, on behalf the Central Academy of Fine Arts and China Artists Association, expressed his deep condolences to Mr. Situ's family.
He mentioned that, Mr. Situ Zhaoguang was an outstanding sculptor and art educator that was cultivated in the People's Republic of China and he made outstanding contributions to developments in the undertaking of Chinese sculptures and sculptural education. In his early years, Mr. Situ went to study in the former Soviet Union and during the process he formed a solid foundation in sculptural modeling. A series of sketches on "sculptural models" that he created during his study abroad aroused extensive influence over art education. From the perspective of creation, he absorbed the advantages of classical European sculptures and Russian realistic art experiences. His works are rich in firm and vigorous artistic expressions and they are further endowed with profound and implicit connotations. He paid attention to reality, explored life, and emphasized on the public cultural significance of sculptures, thus he constantly strived for excellence in the quality of art. His portrait sculptures combine "realism" with "vivid expression", with special emphasis on shaping the character, the temperament and the spirit of the figures. A large number of portrait sculptures he created including Sun Yat-sen, Song Qingling, He Xiangning, Zhu De, Liao Chengzhi, He Long, Guo Moruo, Ma Yinchu, Liang Sicheng, etc. which are like solidified biographies and solemn life images. They feature classicism and eternity, they represent the art of sculptures since the founding of People's Republic of China.
Mr. Situ Zhaoguang had been teaching at the Central Academy of Fine Arts for a long time, cultivating young students with a great love while also strictly carrying out his teaching duties. Meanwhile, he loved students as his children, guided younger students with his simple and sincere character. During his tenure as the Director for the Department of Sculpture, he had actively promoted teaching reforms and the creations of teachers and students, he created such a good academic atmosphere with his generous mind and tolerant attitude that he was highly respected by colleagues and young students. Although he suffered from illness in his later years, he still cared about the developments in CAFA and Chinese sculptures which embodying a noble spiritual state.
On the occasion of the national fight against the epidemic caused by the new coronavirus pneumonia, we could not visit or say farewell to Mr. Situ Zhaoguang, but his artistic life and eternal images he had shaped, will be remembered forever!
About Mr. Situ Zhaoguang
Situ Zhaoguang is a renowned sculptor, art educator and founder of Chinese urban sculpture. He was a professor of the Central Academy of Fine Arts, a member of the China Artists Association. He once served as the Director for the CAFA Department of Sculpture, Member of the National Steering Committee for Urban Sculpture Construction, Member of Art Committee for National Urban Sculpture, and Member of the Art Committee for Capital Urban Sculpture. He was awarded the title of National Artist with Outstanding Contributions and he was also awarded the title of Honorary Professor of the Russian Repin Academy of Fine Arts.
Born in Hong Kong in 1940, Situ Zhaoguang's ancestors were from the city of Kaiping, Guangdong province, China. His father was Situ Huimin who was a renowned filmmaker and former Deputy Minister of Culture. He graduated from the High School Affiliated to the Central Academy of Fine Arts in 1959 and was admitted to Department of Sculpture, CAFA. From 1961 through to 1966, he studied in the Department of Sculpture, Repin Academy of Fine Arts in former Soviet Union and he was instructed by Prof. Mikhail Anikushin (1917-1997) who was a famous Soviet sculptor. After he returned to China in 1966, he taught in the Department of Sculpture, CAFA. He has trained a large number of artistic elites for the country and he has also made significant contributions to the construction and promotion of Chinese urban sculpture and public art. Many of his works have been collected by important art institutions such as the National Art Museum of China.
From 1973 through to 1975, he completed the large-scale series of clay sculpture "Anger of Serfs" with a team of artists. In 1979, he participated in a joint exhibition featuring sculptures from 9 artists. In the same year, his work "Throwing up Highland Barley" won the prize of Excellent Work from Beijing Fine Arts Exhibition. In 1981, his work "Spring" and so on were exhibited in Hong Kong. In 1982, his work "Young Eagle" was exhibited in the Paris Spring Salon, France; in the same year, he created the relief of Mao Dun for the Mao Dun Literature Medal. In 1983, he went on to explore urban sculptures in the Soviet Union and gave lectures in the mayor's workshop. In 1984, his works "Duoduo" and "Back" participated in the Budapest International Small Sculpture Exhibition; his stone sculpture "Sir Liao" was awarded the Bronze Medal from the Sixth National Art Exhibition and collected by the National Art Museum of China; his wood sculpture "Ni" won the First Prize of Excellent Work at Beijing Fine Arts Exhibition. In 1985, he created the relief busts of Mao Zedong, Liu Shaoqi, Zhou Enlai and Zhu De for 100 Yuan RMB; he completed the marble statue of Zhu De in the Chairman Mao Memorial Hall. In 1986, he created a commemorate statue of He Long for the National Cultural and Sports Commission; he was invited to visit Japan; in the same year, he accomplished the marble sculpture "Reading" which is located in front of Beijing Municipal Government, which won the "Excellence Award" in the first National Urban Sculpture Selection in 1987. In 1987, he created a bronze statue of Chinese writer Sun Yong for the Museum of the Former Residence of Hungarian renowned poet Sándor Petőfi. In 1988, he completed the bronze statue of Guo Moruo in the former residence of Guo Moruo in Beijing.
In 1990, he created "Reverie", the first outdoor human sculpture of China for the Beijing Olympic Sports Center; he visited Singapore; his works "Ni" and "Remote Friends" were exhibited in Singapore. In 1992, his first solo exhibition was presented in Beijing; in the same year he went to Europe for an exploration tour and his solo exhibition was held in Paris. In 1993, he participated in a joint exhibition featuring five renowned sculptors in Taiwan. In 1994, he was awarded the title of National Artist with Outstanding Contributions; he accomplished the large-scale sculpture "The Strong Launch" for Xichang Satellite Launch Center; he created a bust of Song Qingling for the Song Qingling's former residence in Beijing. In 1995, he created statues of Ma Yinchu and Liang Sicheng. In 1996, he completed the memorial statutes of He Long and Li Weihan. In 1997, he created the stone sculpture "Statue of He Xiangning" for the Shenzhen He Xiangning Art Museum; he completed the group memorial sculptures of "Joint Fight Against Enemies" and "Praising Songs for Women" on the theme of Chinese People's Anti-Japanese War. In 1999, he created a stainless steel statue "Yak". In 2000, he created "Statue of Sun Yat-sen" for the University of Hong Kong and in 2002 he created "Spring Snow Fell at a Moonlit Night" for the Changchun International Sculpture Park. In 2005, he created marble relief statues for Anti-Japanese soldiers Feng Zhongyun and Xue Wen. In 2009, he created the statue of Liang Sicheng for the China Millennium Monument. In 2010, he created "Overlooking" for the city of Tongling; his "Statue of Guo Moruo" won the Achievement Award from the New Chinese Urban Sculpture. In 2012, "Statute of Sun Yat-sen" participated in the exhibition of "Sculptures in a Century" and collected by the National Museum of China. In 2013, "Song of Life: Situ Zhaoguang's Artistic Feelings" was presented in the Gallery of the National Center for the Performing Arts.
Courtesy of CAFA, translated and edited by Sue/CAFA ART INFO