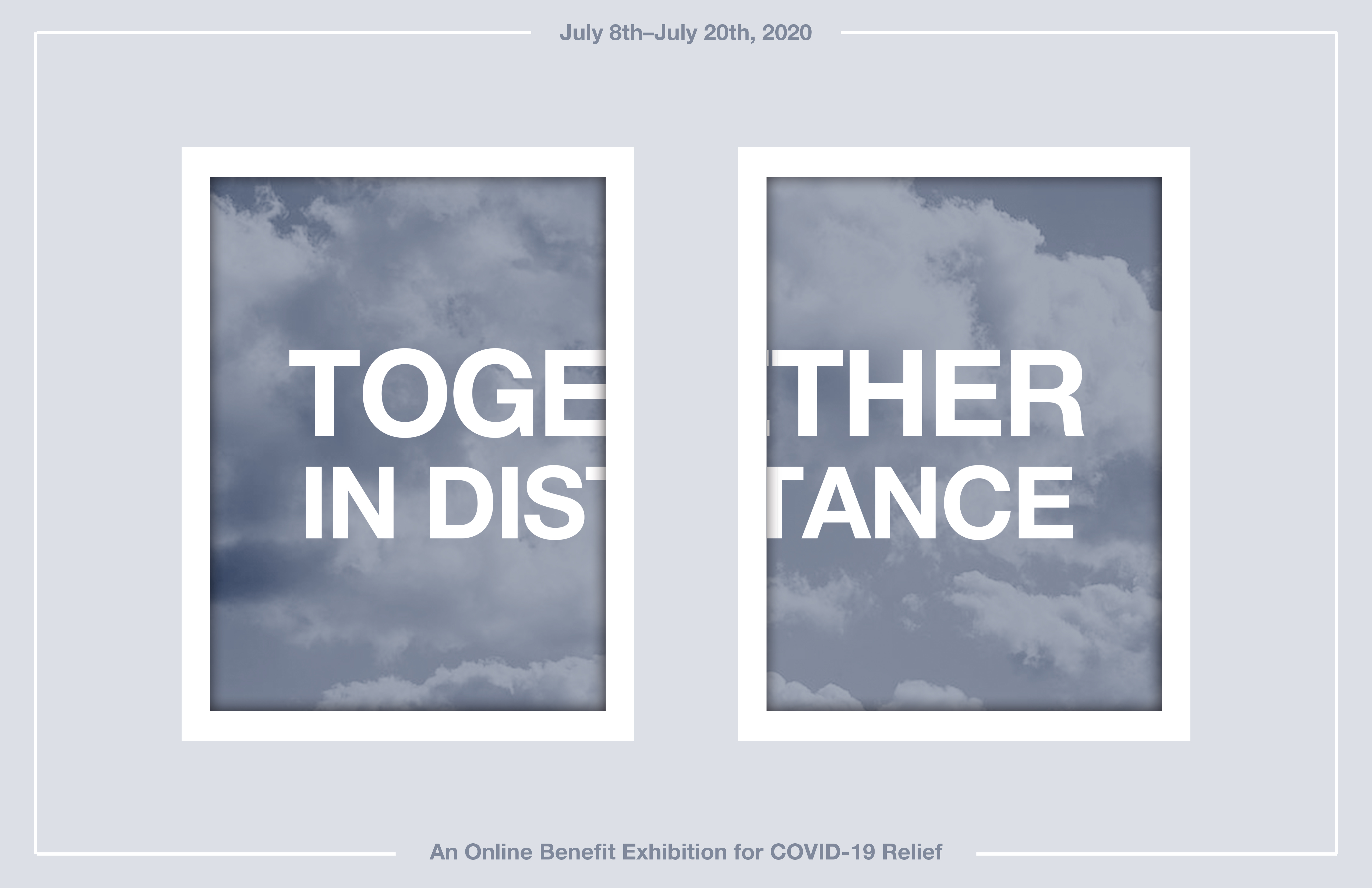 Poster Design: Lynn Hai
"On this earth there are pestilences and there are victims, and it's up to us, so far as possible, not to join forces with the pestilences."
"A loveless world is a dead world."
― Albert Camus, The Plague
Ever since the beginning of 2020, our longstanding belief in the peacefulness of daily life has been shattered as the unprecedented COVID-19 pandemic attacks the whole world. In May, the George Floyd Protests as part of the Black Lives Matter Movement began in Minneapolis and soon spread over not only the entire United States but across the globe. During the pandemic and the protests, more and more people have united to confront both the virus and systemic inequality.
Battling natural disasters and human injustice is not heroism. It is "a matter of common decency" (Camus, 1947) that everyone should maintain. Besides supporting peaceful protests while keeping social distance, what extra efforts can we take as art professionals to help people who have been suffering?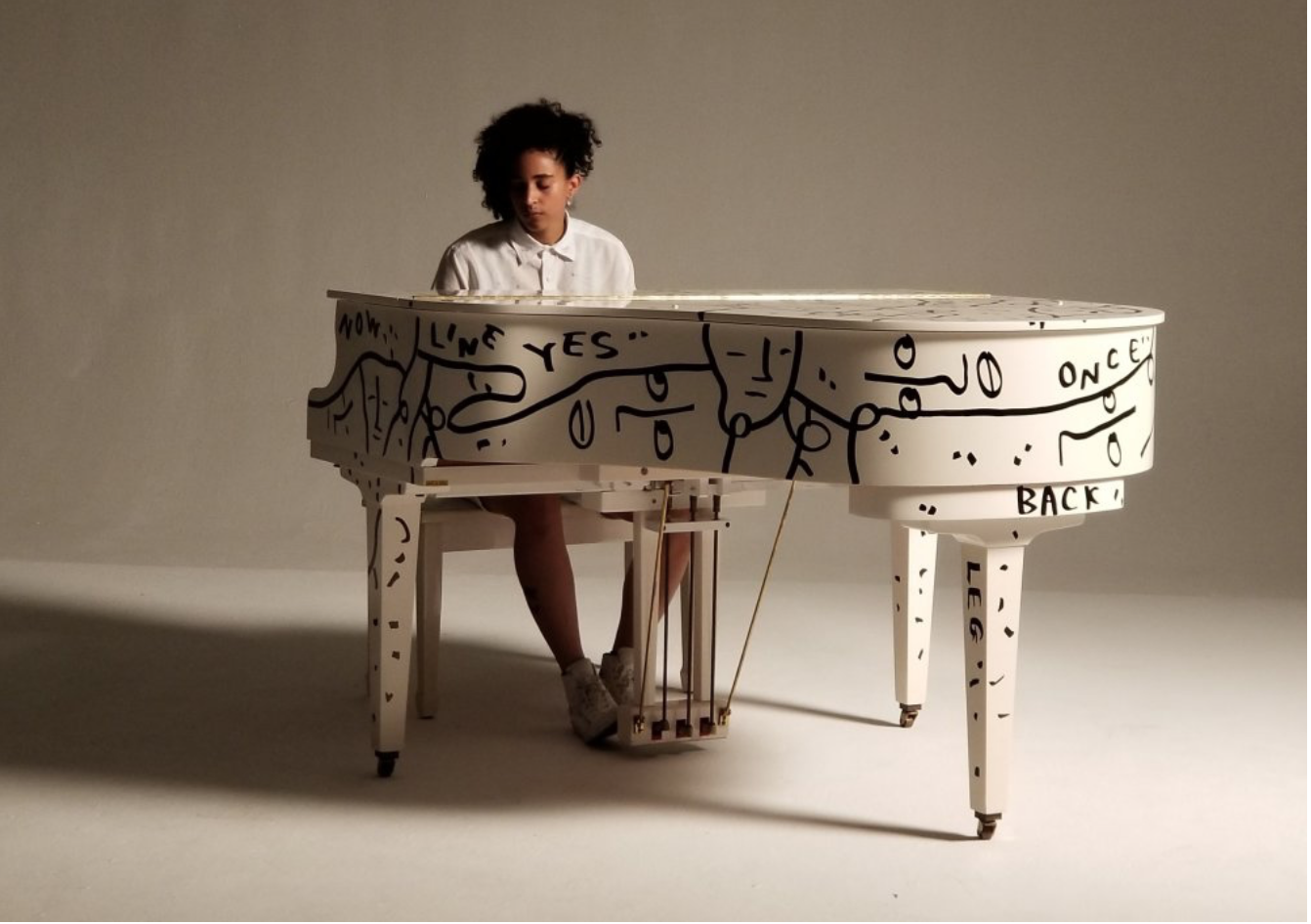 Shantell Martin, Piano, 2016. Ink on Piano (1943) ©Shantell Martin 2019, courtesy of the artist
Art has always been powerful and educational for the public. Even now, when physical access to art is extremely limited, creative insights, reflections and manifestos are not constrained. On the contrary, this is a time that motivates artists to recapitulate aspects of their work and move toward new breakthroughs. It is our responsibility to struggle and explore, to look for an outlet for our anxieties or a solution to the newly disrupted reality of life, and to respond to the upheavals that have happened or are about to happen.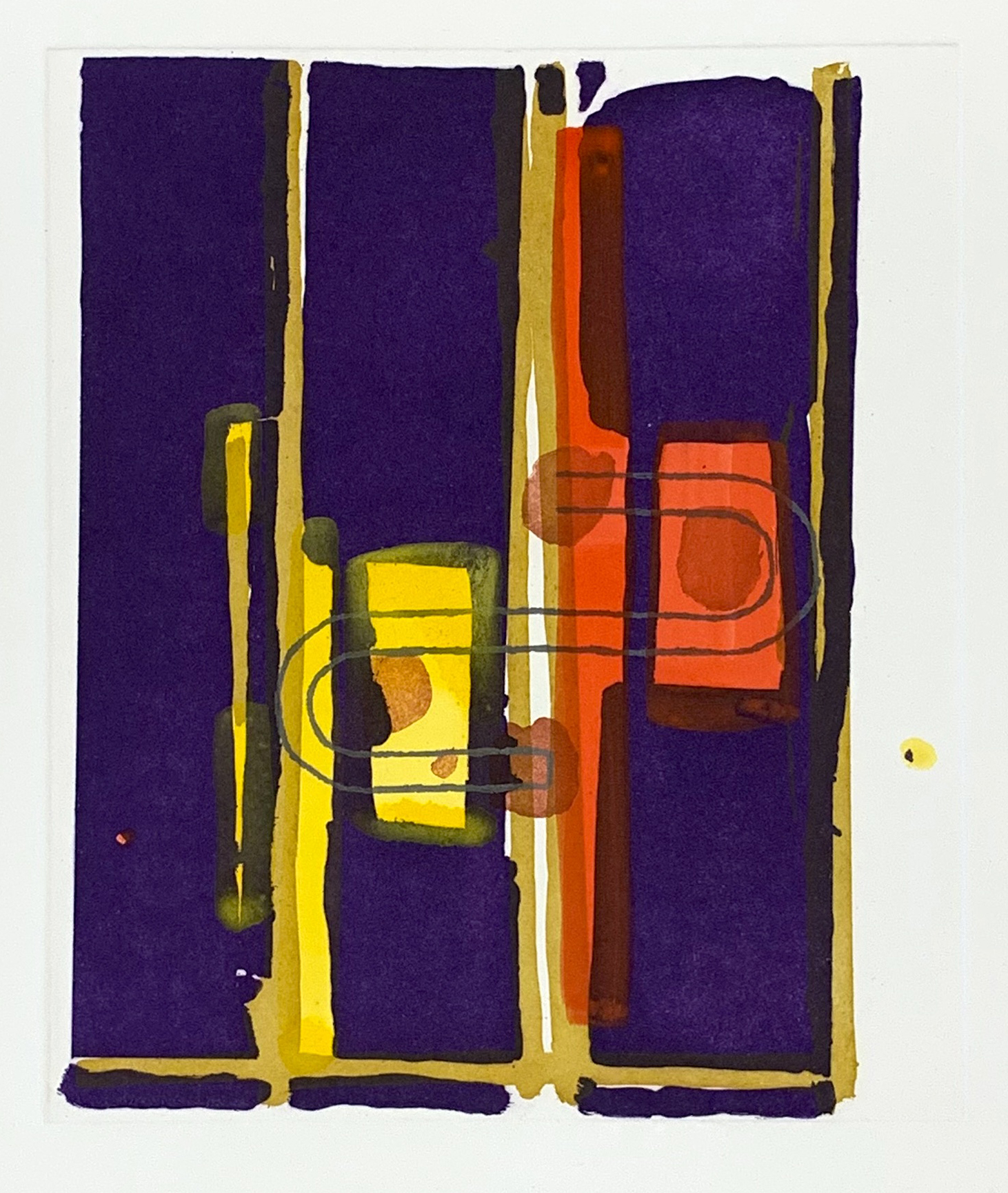 Matt Connors, Without Title 4, 2019. Handcoloured aquatint. 20.9 x 18.9 inches. ©Matt Connors
Witnessing and living through the current situation, they as members of the art community have been reflecting on their responsibilities and capabilities. Harboring a strong desire to contribute, Fou Gallery, Helwaser Gallery, Chambers Fine Art, Allouche Gallery, Fisk Fine Art Services and several other art institutions and non-profit organizations, in collaboration with Artspace, are launching the online benefit auction Together in Distance, to raise funds to help with COVID-19 relief, in support of healthcare workers, socially vulnerable groups and artists. They will also be cooperating with N95forNYC, a COVID-19 relief project that is part of the non-profit organization Art in Touch based in New York. All proceeds of this online benefit auction will be donated to purchase PPE for healthcare workers and underserved communities, and to support artists and art organizations who have been impacted.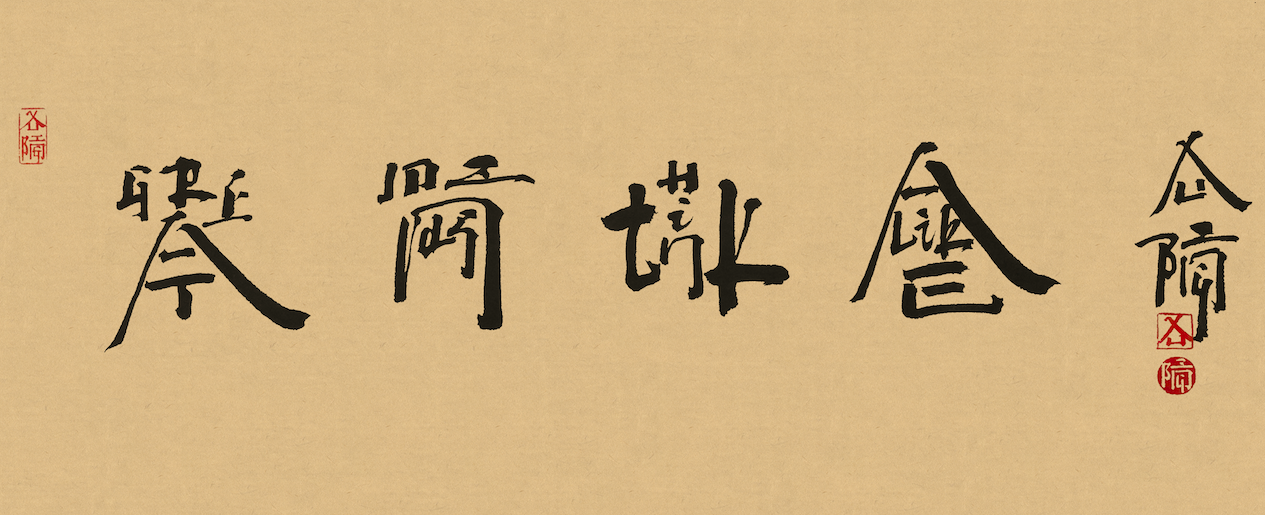 Xu Bing, Square Word Calligraphy: Great Minds Think Alike, 2020. Ink on paper. 10.6 x 26.3 inches. ©Xu Bing Studio
They are featuring artworks from Jean-Michel Basquiat, Takashi Murakami, Cai Guo-qiang, Ai Weiwei, along with a stellar list of contemporary artists who are active in the U.S. and Asia. Exclusively for this benefit auction, Xu Bing created a new work under his "Square Word Calligraphy" series, reflecting his contemplation on the turmoil at this unrest. Through this benefit auction, they hope these endeavors against pestilence and unfairness will ultimately become our collective memory of how hard we have struggled to get through the darkness together before dawn.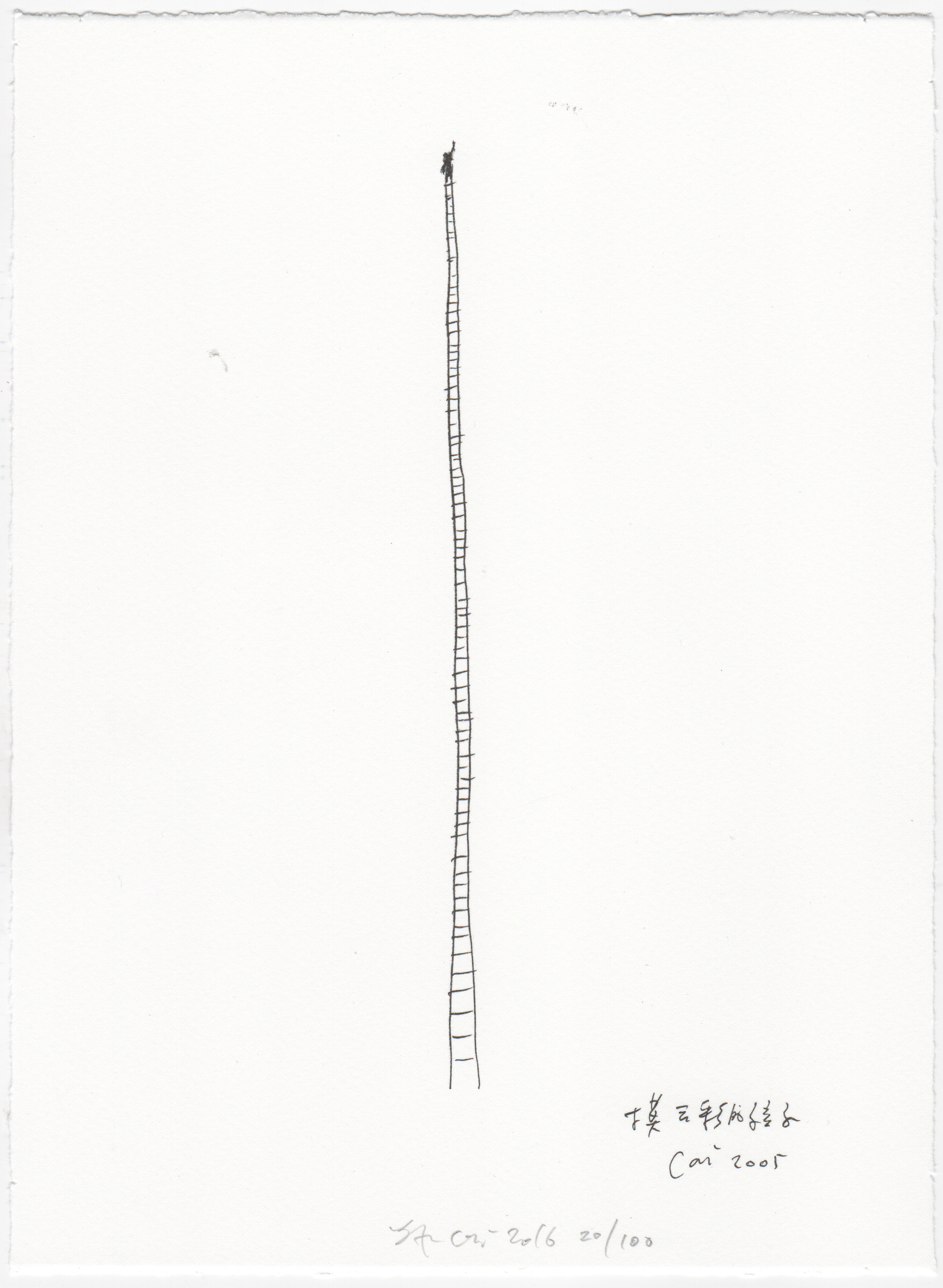 Cai Guo-qiang, Child Touching the Sky, 2016. Lithograph. Edition of 100. 12 x 8.5 inches. ©Cai Guo-qiang, courtesy of Special Special
The Website of Auction Together in Distance: https://www.artspace.com/auctions/n95fornyc-benefit-auction-2020?preview=5d4ae52bce951d789e1b7f862bfdf9c7
---
ARTISTS
Ai Weiwei (b.1957, Beijing, China)
b. (b.1982, Athens, Greece)
Cai Guoqiang (b. 1957, Quanzhou, China)
Jason Andrew (b.1976, Alameda, CA, U.S.A.)
Daniel Arsham (b.1980, Cleveland, OH, U.S.A.)
Daniel Ballesteros (b.1980, Springfield, IL, U.S.A.)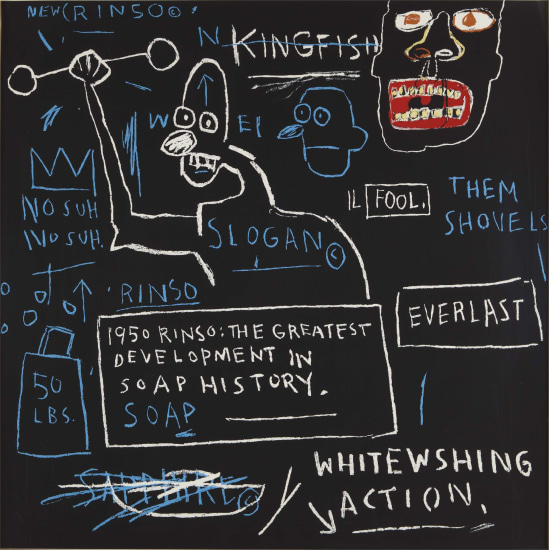 Jean-Michel Basquiat, Rinso, 1985. Printed in 2001. Screenprint on museum board. 40 x 40 inches. Edition 19/85. Courtesy of Private Collection, USA
Jean-Michel Basquiat (b.1960, New York, U.S.A.)
Ellen Berkenblit (b.1958 Patterson, NJ, U.S.A.)
Patrick Berran (b.1980, Virgina, U.S.A.)
Julia Bland (b.1986, Palo Alto, California)
Paul Brainard (b.1969, Pittsburgh, Pennsylvania, U.S.A.)
Tiger Chengliang Cai (b.1984, Shanghai, China)
Chen Dongfan (b.1982, Shandong China)
Alfredo Chiarappa (b.1982, Melfi, Italy)
Stanley Casselman (b.1963, Phoenix, AZ, U.S.A.)
Matt Connors (b.1973 Chicago, IL, U.S.A.)
Matthew Connors (b.1976, Manhasset, NY, U.S.A.)
Robert Costello (b. 1981 Fort Walton Beach, FL, U.S.A.)
Michael Depasquale (b.1980, Cayuga, New York, U.S.A.)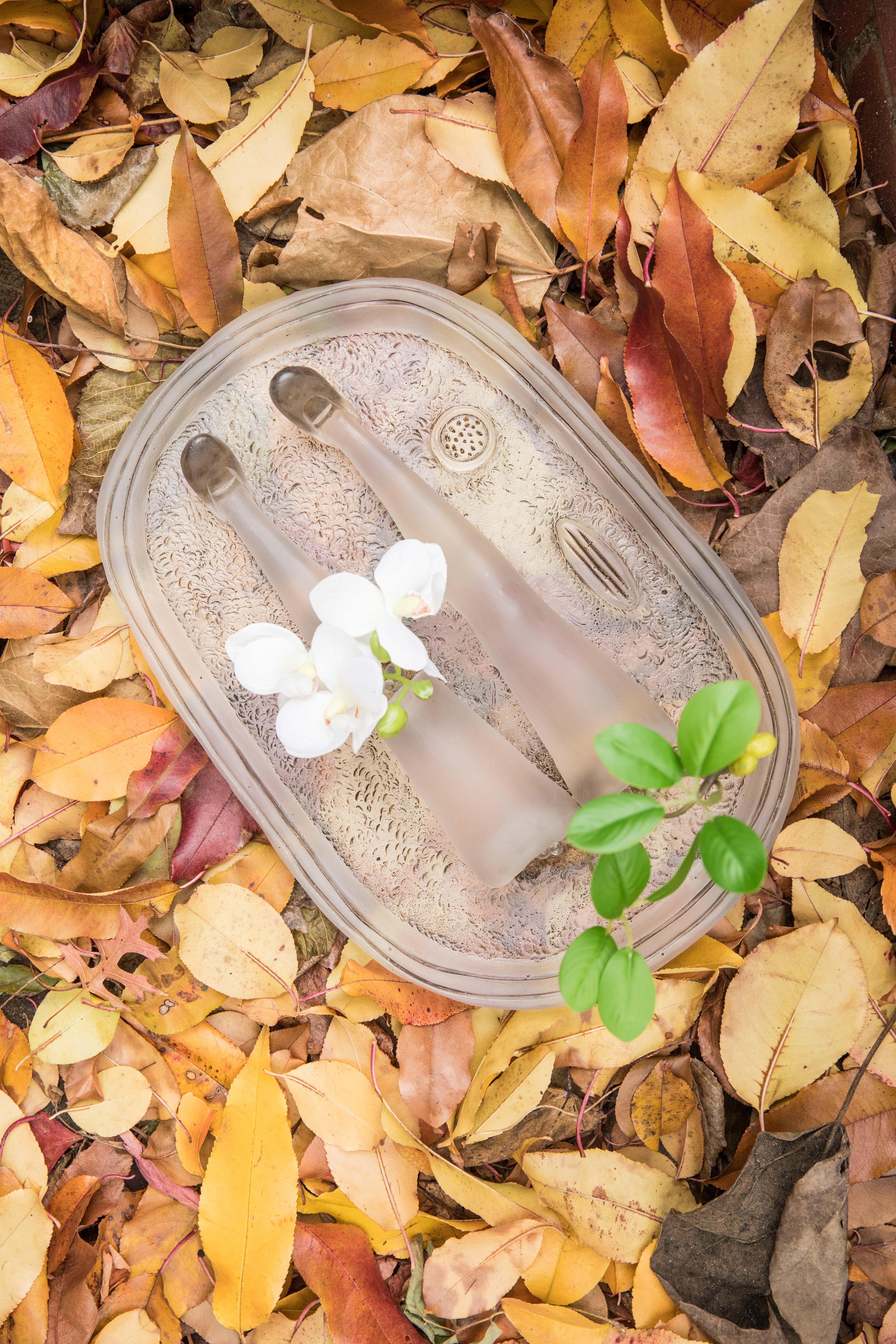 Meng Du, Breathing, 2019. Kiln-formed glass, silver foil, mixed media. 13 ⅜ x 9 ¼ x 8 inches. Photograph by Peichao Lin ©Meng Du, courtesy of Fou Gallery
Meng Du (b.1986, Beijing, China)
Jen Dwyer (b. 1988, San Francisco, U.S.A.)
Michael Eade (b.1957, Portland, Oregon, U.S.A.)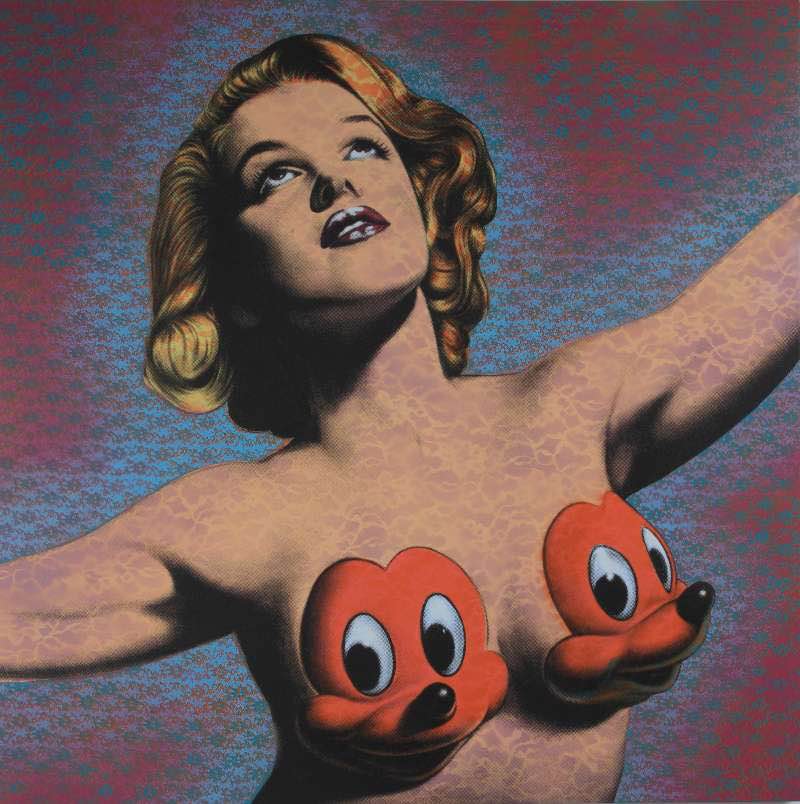 Ron English, Heavenly Marilyn Flesh Blue Glow, 2015. Acrylic and silkscreen ink in canvas, 40 x 40 inches ©Ron English, courtesy of Allouche Gallery
Ron English (b.1959, Decatur, Illinois, U.S.A.)
FAILE (Patrick McNeil b.1975, Edmonton, Canada; Patrick Miller b.1976, Minneapolis, MN, U.S.A.)
Shepard Fairey (b.1970, Charleston, SC, U.S.A.)
Fang Wei (b.1982, FuJian, China)
Nicasio Fernandez (b.1993, Yonkers, NY, U.S.A.)
Marcela Flórido (b.1988, Rio de Janeiro, Brazil)
Fu Xiaotong (b.1976, Shanxi, China)
Nick Georgiou (1980, Queens, NY, U.S.A.)
Martin Gremse (b.1983, Goslar, Germany)
Leah Guadagnoli (b.1989, Elk Grove Village, Illinois, U.S.A.)
Guo Hongwei (b.1982, Chengdu, China)
Stefan Hoza (b.1988 Columbus, Ohio, U.S.A.)
Shuling Guo (b.1986, Chao'an, Guangdong, China)
Han Qin (b.1988, Hangzhou, Zhejiang, China)
Halsey Hathaway (b.1980, Buffalo, NY, U.S.A.)
Daniel Herr (b.1982, Kentfield CA, U.S.A.)
Busser Howell(b.1946, Ohio, U.S.A.)
Paul Insect (b.1971, UK)
John John Jesse (b.1969, New York, U.S.A.)
Emily Kiacz (b.1986, Bryan, Ohio, U.S.A.)
Ahrong Kim (b.1985, Gunsan-si, South Korea)
Jolynn Krystosek (b.1982, California U.S.A.)
Lan Zhaoxing (b.1977, Yuanping, Shanxi, China)
David Levinthal (b.1949, San Francisco, CA, U.S.A.)
Wendy Letven (b.1962, Philadelphia, Pennsylvania, U.S.A.)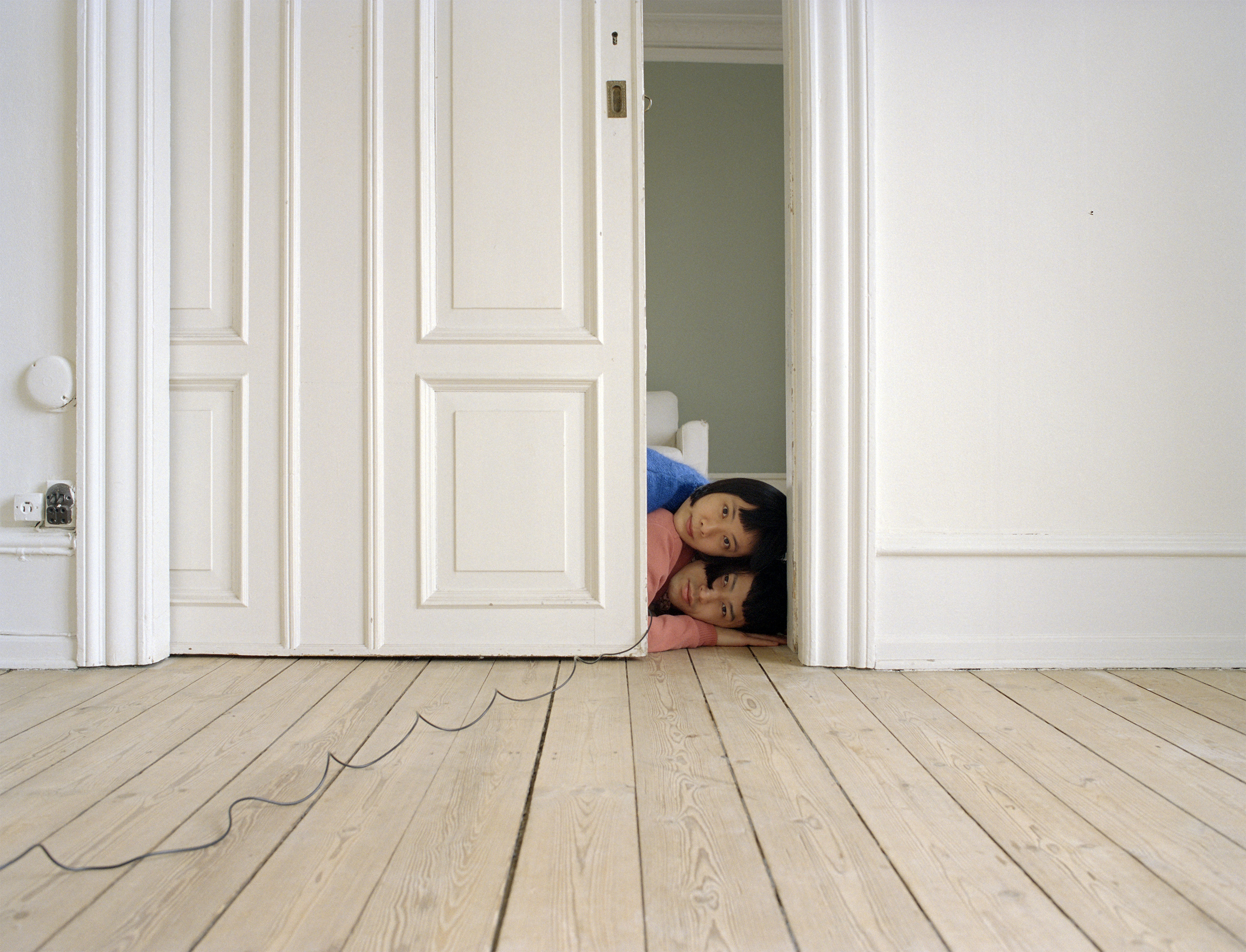 Pixy Liao, Door Stopper, 2017. Digital C-print. 15 x 20 inches ©Pixy Liao, courtesy of Chambers Fine Art
Pixy Liao (b.1979, Shanghai, China)
Liao Wenfeng (b.1984, JiangXi, China)
Lin Yan (b.1961, Beijing, China)
Lucy Liu (b.1968, New York, U.S.A.)
Liu Chang (b.1987, Beijing, China)
Xin Liu & Gershon Dublon(b.1991, China & b.1986, NY, U.S.A.)
Zhangbolong Liu (b.1989, Beijing, China)
Rafa Macarron (b.1981, Madrid, Spain)
Martina Maffini (b.1976, Parma, Italy)
Vladislav Markov (b.1993, Russia)
Shantell Martin (b.1980, London, UK)
James Miller (b.1986, San Diego, CA, U.S.A.)
Nicholas Moenich (b.1985, Cleveland, OH, U.S.A.)
Takashi Murakami (b.1962, Itabashi City, Tokyo, Japan)
Nick Naber (b.1986, Wisconsin, U.S.A.)
Evan Nesbit (b.1985, CA, U.S.A.)
Thomas Nozkowski (b. 1944, Teaneck, New Jersey, U.S.A.)
Giacinto Occhionero (b.1975, Campobasso, Italy)
Mariu Palacios (b.1976, Lima, Peru)
Marcy Palmer (b.1975, Saratoga Springs, NY, U.S.A.)
Nathan Ritterpusch (b.1976, Harrisburg, PA, U.S.A.)
Christopher Saunders (b.1972, Franklin, Virginia, U.S.A.)
Lauren Seiden (b.1981, New York, U.S.A.)
Mary Simpson (b.1978, Anchorage, Alaska, U.S.A.)
Siyuan Tan (b.1984, Fuxin, Liaoning, China)
Thomas Spoerndle (b. 1984, Akron, OH, U.S.A.)
R.Blair Sullivan (b.1980, Ohio, U.S.A.)
Swoon (b.1977, New London, CT, U.S.A.)
Martha Tuttle (b.1989, Santa Fe, New Mexico, U.S.A.)
Kevin Umaña (b. 1989, Los Angeles, U.S.A.)
Wang Gongyi (b.1946, Tianjin, China)
Wang Guangle (b.1976, Fujian Province, China)
Wang Zhiyuan (b.1990, Shijiazhuang, Hebei, China)
Sebastian Wahl (b.1970, Stockholm, Sweden)
Wu Jian'an (b.1980, Beijing, China)
Xu Bing (b.1955, Chongqing, China)
Yan Shanchun (b.1957, Hangzhou, China)
Renqian Yang (b.1987, Xiangtan, Hunan, China)
Yang Yongliang (b.1980, Shanghai, China)
Doug Young (b.1973, Chicago, U.S.A.)
Miranda Zhang (b.1993, Shanghai, China)
Ping Zheng (b.1989, Zhejiang, China)
Zhe Zhu (b.1993, Shenzhen, Guangdong, China)
SUPPORTING ORGANIZATIONS
Allouche Gallery
Anton Kern Gallery
Chambers Fine Art
Fisk Fine Art Services
Fou Gallery
Helwaser Gallery
Inna Art Space
Kristen Lorello Gallery
Matthew Liu Fine Art
Van Doren Waxter
Special Special
ONLINE PLATFORM
Artspace
About N95forNYC
N95forNYC is a COVID-19 relief project of Art in Touch, founded by a group of professionals in New York City to secure resources and support for the frontier healthcare workers and underserved communities in the local communities. N95ForNYC has distributed a high volume of N95 respirators, surgical masks, protective coveralls, eye protectors and other much-needed PPE sourced directly to hospitals, nursing homes and socially vulnerable groups in New York City and beyond. N95forNYC is in direct contact with receivers and makes sure that the supplies are put into their hands without bureaucratic delays. Since March 2020, N95forNYC has donated 6271 N95 masks, 1566 KN95 masks, 22090 surgical masks, 2594 protective coveralls, 2300 gloves, 1400 face shields, 500 eye goggles to 52 different hospitals/nursing homes and other institutions. When New York gradually reopens, N95forNYC starts to donate masks to socially vulnerable groups and organizations that help distribute PPEs to protestors of #BlackLivesMatter movement.
More information about N95forNYC on art-intouch.org
Courtesy of Fou Gallery, for press inquiries: lynnhai@fougallery.com, echohe@fougallery.com