Sinai (a story I tell my daughter)
This year, I was very moved to read about coyotes who returned to the areas around the Golden Gate Bridge in San Francisco, because there was no traffic, they could move around in peace. Sheltering in place, in the early months of the pandemic, I would imagine these wolves walking around, grand city in the background, no cars. I spent time thinking about what cities were like before they were cities. I imagined the city where I live (New York City) a forest leading to water. I imagined the indigenous people who once lived here, fishing and bathing, in a quiet like that of those spring coyotes. I wondered how they would feel to see the two lane highway that runs along the water near my home. In Sinai (a story i tell my daughter), I reflect on our earth, and a twin dimension of earth, in which all of its tragedies did not happen.
---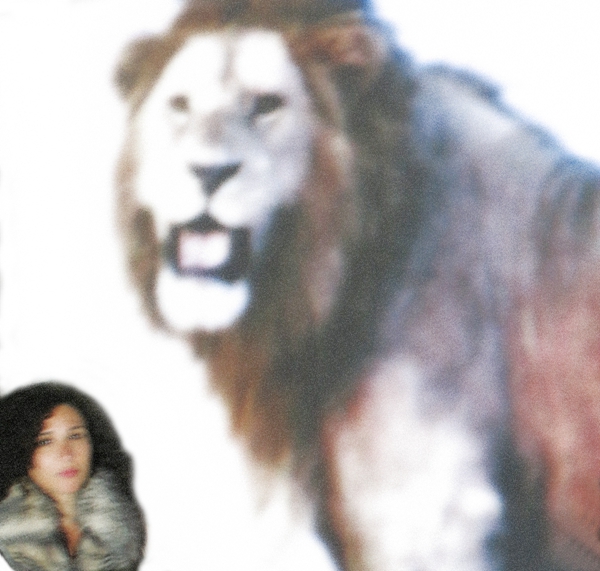 Rania Lee Khalil makes performances and moving image for live audiences. Her artworks reflect on the beauty and disappearance of indigenous plant, animal and human (culture)s. Her embodied and research based practice interweaves reflections on ecology, postcoloniality, third world feminism, and healing. In her videos she explores lo fi and analog systems of making. Originally trained in dance and somatic movement, Khalil brings a sense of quiet to her performances and moving images. The daughter of Egyptian immigrants to the U.S., Khalil lives and works in Brooklyn, New York.
Her original works have been seen in places including The Judson Church, La Mama Galleria, Martin Segal Theater, Utopia Station and The Ontological-Hysteric Theater in New York; Aomori Art Museum Japan, Al Ma'mal Contemporary Art Foundation Palestine, Zawya Cinema Egypt, Kiasma Museum for Contemporary Art Finland and the 56th Venice Biennale. Awards include NYFA (US), Kone Foundation (Finland), CIMO foundation (Finland), Erasmus Mundus (Europe), Fund for Women Artists (US), Zebra Poetry Film Festival (Germany). She is completing her practice based doctorate at the University of Arts Helsinki, Theatre Academy and teaches in the MFA program at Parsons, The New School.
Artist Homepage: www.ranialeekhalil.net
Image, Video and Text Courtesy of the Artist.
Edited by Sue and Emily/CAFA ART INFO