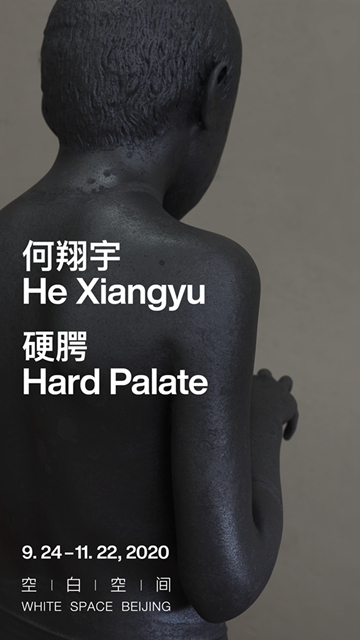 Asian Boy,2019-2020,stainless steel,140(h) × 40 × 45 cm,55(h)×45×4 cm
It has been more than three years since He Xiangyu's last solo exhibition at White Space Beijing, whose methodic preparation process has been interrupted by the unexpected global pandemic. And like most people, the scope of He Xiangyu's activity was reduced to the basics, and his schedule was suddenly cleared. The artist was stuck between his home in Berlin and his studio. It turned out that the actual situation has been more profound and prolonged than the initial optimistic prediction. Everything seemed to have fallen in the anxious halt and uncertainty. In such a moment, perhaps we come to realize that artistic practice is not a production of an artist in isolation. The truck driver, the staff at the supply shop, workers at the sculpture manufacturer, the team of art institutions, designers, artists, writers, and curators express their gentle concerns and regards through messaging apps across time zones and places or separated by 1.5 meters. In such a moment, we come to realize that art is the reason for our ongoing communication, connections, and coming together.
Over the half-year across seven time zones, the communication between the artist and the gallery underwent rounds of discussions regarding the exhibition proposal and even cancellation due to Force Majeure. Hard Palate will be He Xiangyu's sixth solo exhibition at White Space Beijing over the last nine years of collaboration, presenting the artist's latest works from his ongoing Palate Project of eight years, as well as new sculpture and video pieces. On September 24th, we look forward to welcoming you with the works of the artist.
---
About the Exhibition
HE Xiangyu | Hard Palate
Duration: 9.24-11.22, 2020
Venue: White Space Beijing
Courtesy of White Space Beijing.
For more information, please visit: http://www.whitespace-beijing.com/