Cao Fei, Isle of Instability, 2020
Video, still images, Courtesy of the artist, Commissioned by Audemars Piguet
Cao Fei will premiere her latest artwork, commissioned by Audemars Piguet Contemporary, in Shanghai at West Bund Art & Design from 11 to 15 November 2020. Open to the public and located within the Audemars Piguet space at the fair, the timely work, titled Isle of Instability, responds to the artist's time living in isolation with her family since March. It presents audiences with a personal reflection on the global pandemic and the limitations felt on a shared human scale.
Cao Fei is one of the most innovative Chinese artists working globally today. She mixes social commentary, popular aesthetics, references to Surrealism and documentary conventions in her films and installations. Her works reflect on the rapid and muddled changes that are occurring in Chinese society today and often deal with themes of anticipation, questioning the possible collapse of our future while proposing an escape, or a solution, through the potential of humanity: its dreams, imagination, creativity and the individual in relation to the collective.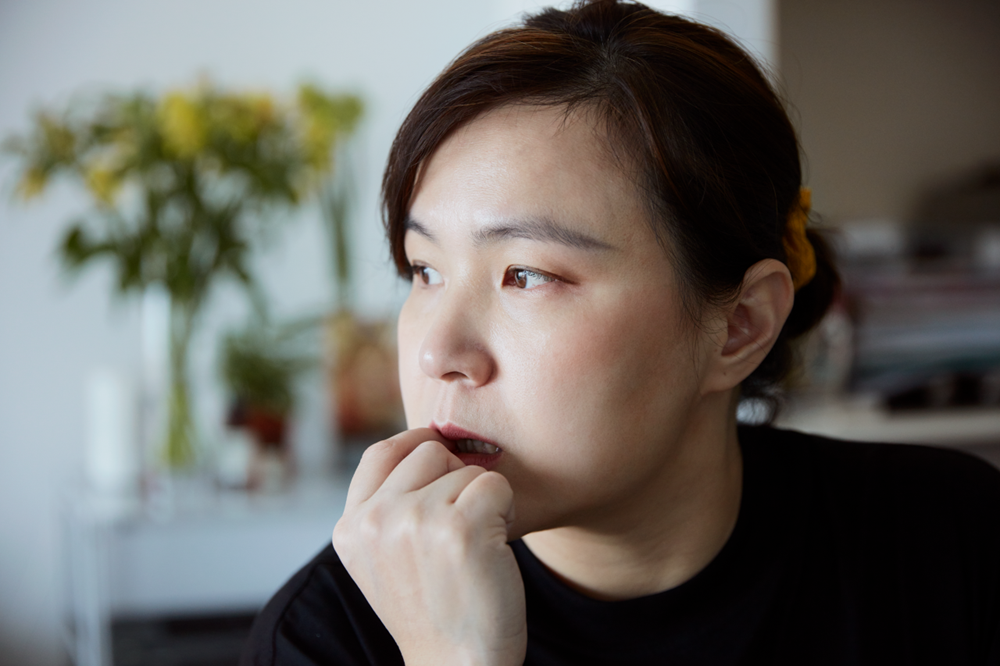 The Portrait of Cao Fei, Courtesy of the artist and Audemars Piguet.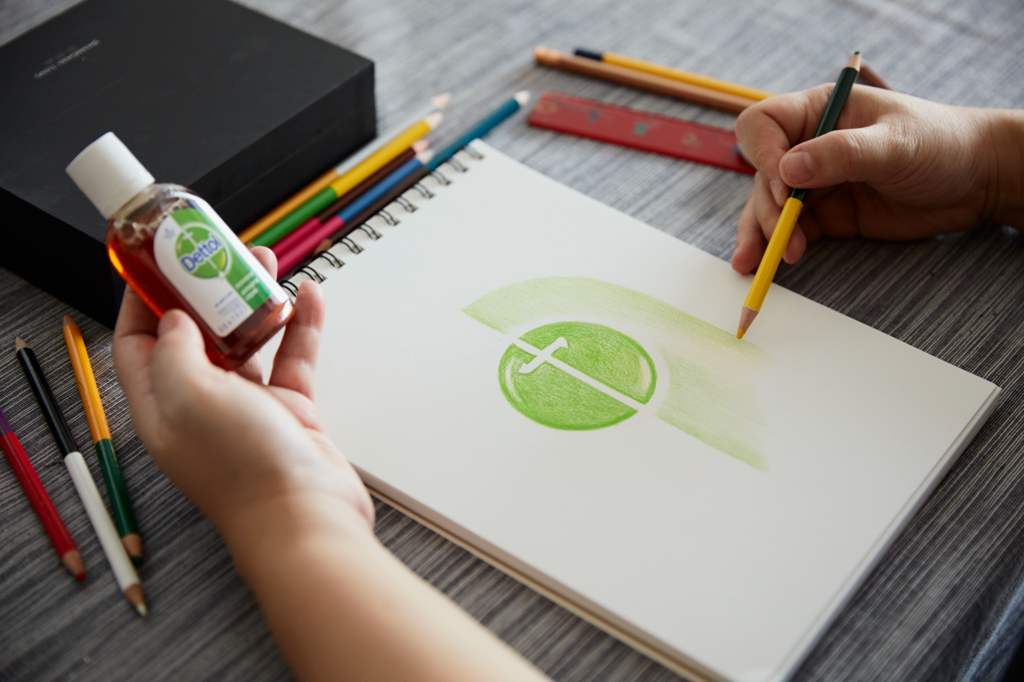 A study for her upcoming installation, Isle of Instability, 2020, commissioned by Audemars Piguet Contemporary.
Courtesy of the artist and Audemars Piguet
Audemars Piguet Contemporary was engaged in developing a new artwork commission with the artist well before the onset of the global Covid-19 situation. In October 2019, Cao Fei visited the home of the brand, in Le Brassus, Switzerland, to finalise plans for the artwork. As worldwide cases of Covid-19 grew, Cao Fei and her family found themselves in Singapore unable to return to their home in Beijing due to international travel restrictions. Together, Cao Fei and the Audemars Piguet Contemporary team agreed on a new subject for the commission to reflect the current state of the world. Isle of Instability documents the artist's personal experience living under lockdown and in turn our shared global experience of confinement.
Isle of Instability was imagined and produced in Singapore, away from the artist's home, studio and day-to-day habits in Beijing, with her daughter serving as an assistant and actor. This artwork explores the limitations and emotions felt in isolation and the psychological and physical implications on herself as well as her family. It also offers solace to the public and the opportunity to converse about shared experiences and the ways in which humanity deals with uncertainty.
About the artist
The works of Cao Fei (b. 1978, Guangzhou) have been exhibited at a number of international biennales and triennials, including Shanghai Biennale (2004), Moscow Biennale (2005), Taipei Biennial (2006), the 15th & 17th Biennale of Sydney (2006 and 2010), Istanbul Biennial (2007), Yokohama Triennale (2008) and the 50th, 52nd & 56th Venice Biennale (2003, 2007 and 2015). Exhibitions and screenings of her work have taken place at Serpentine Gallery (2006 and 2008) and Tate Modern in London (2002, 2013 and 2014), New Museum (2009), Guggenheim Museum (2011 and 2018) and MoMA in New York (2016 and 2015), Fondation Louis Vuitton (2016), Palais de Tokyo (2005 and 2017) and Centre Pompidou in Paris (2019, 2014, 2003). In 2016, Cao Fei held her first solo exhibition in MoMA PS1, New York. In 2017, she was the first Chinese artist to receive the BMW Art Car Project.
Cao Fei's recent projects include the Robert H. N. Ho Family Foundation Chinese Art Initiative at Guggenheim Museum New York (2018), a solo show at Tai Kwun Contemporary in Hong Kong (2018), a retrospective at K21 Düsseldorf (2018), a solo exhibition at Centre Pompidou in Paris (2019), and an Augmented Reality Art Project by APPLE and New Museum New York (2019). Her most recent project is her solo exhibition Cao Fei: Blueprints at Serpentine Gallery (2020). She was a nominee for the finalist of Hugo Boss Prize 2010 and the Future Generation Art Prize 2010. She received the Chinese Contemporary Art Award (CCAA) Best Young Artist Award in 2006 and Best Artist Award in 2016. She was also the recipient of Piedra de Sal Award at Cuenca Biennale in 2016.
Cao Fei was one of the Jury of The Selection Committee for the Curatorship of the 8th Berlin Biennale (2014), the Jury of The Bonnefanten Award for Contemporary (2016) and the Jury of Hugo Boss Asia Art Prize (2019). She was also the nominator of the Rolls-Royce Art Programme Muse (2019). Her future projects will be a solo exhibition at MAXXI, the National Museum of 21st Century Arts in Rome (2021) and a solo exhibition at UCCA Center for Contemporary Art in Beijing (2021)
---
About the exhibition

VIP Opening: 11 November
Public Days: 12-15 November
Address: Audemars Piguet space, Hall A of the West Bund Art Centre, 2555 Long Teng Avenue, Xuhui District, Shanghai
Courtesy of the artist and Audemars Piguet.