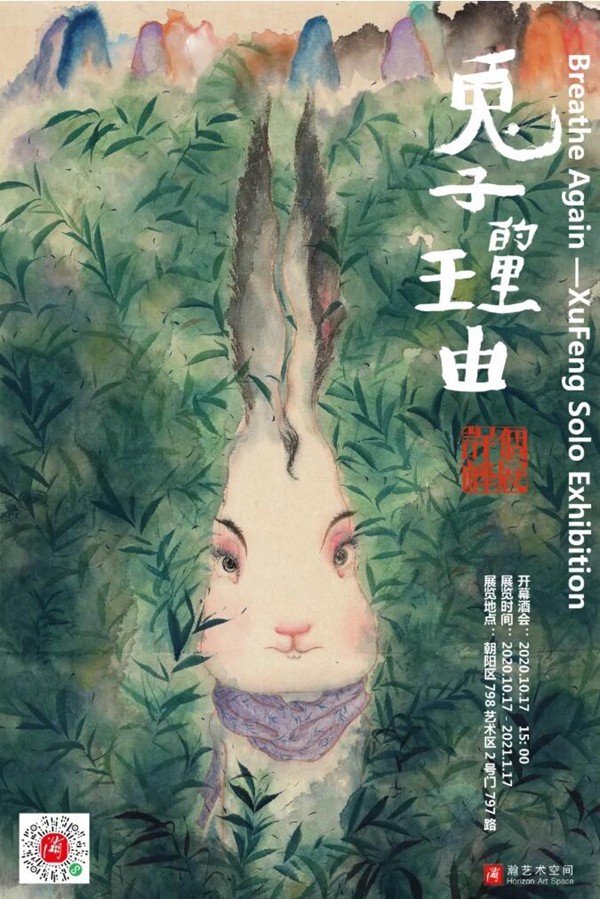 Breathe Again—About these Ink Paintings

By Xu Feng
As usual, I returned to my hometown for the Chinese New Year. The COVID-19 epidemic in Wuhan broke out quickly, and it was surprising that the small county located in the remote mountainous areas of Guizhou actually made such a rapid response. It took notice at earliest time to carry on lockdown in village, road and community, each family can only send one person to go out to purchase living materials every two days, which greatly affected people's daily life. It was not only for the inability to go out, but in addition, the real-time information received from various sources that was the source of the frustration. Since the birth of my second child, my mental pressure has increased exponentially, and I have never felt so helpless. The good thing is that both my wife and I are "indoorsy"people, and in these circumstances, creating art is the best way to "kill time", and its healing power is gradually becoming apparent. During the COVID-19 pandemic, I was at home every day with my children, inventing and creating new things, writing and drawing with them, and forming a "staircase band", of which my wife was the faithful spectator.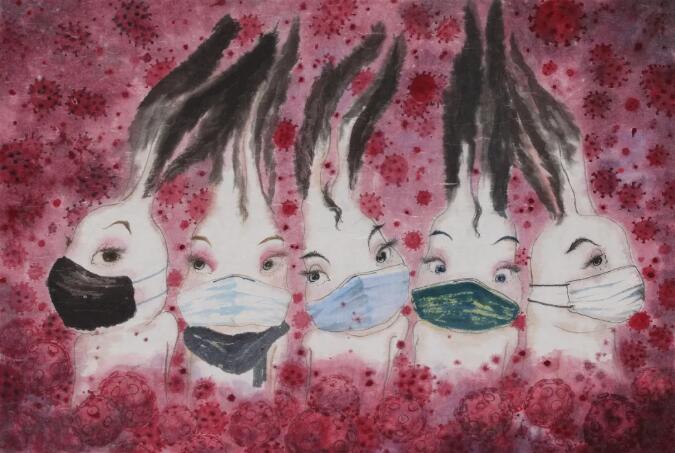 Xu Feng, Breathe Again No.7(Up), Ink and color on paper, 47x70cm, 2020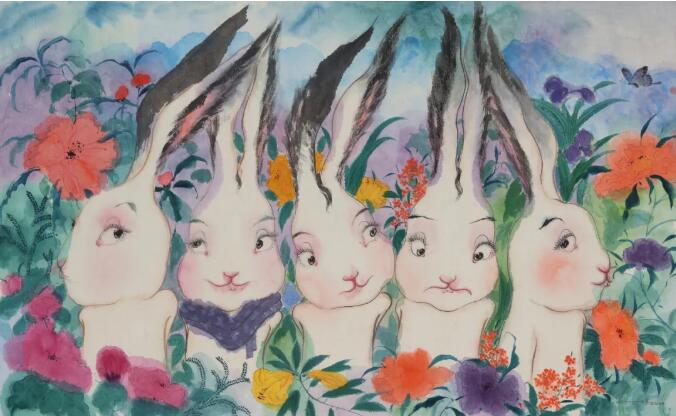 Xu Feng, Breathe Again No.7(Down), Ink and color on paper, 74x45cm, 2020
After about the seventh day since the Chines new year, I found some ink painting materials in my study. I spread out my paper and brush on my desk and used the rabbit image to describe the real state of life. That's how the rabbit in a mask appeared. I put into the painting with various emotions such as fear, helplessness, confusion, disappointment and expectation of the people at that time, and that's how the "pandemic recorder" started the work. Then, as the pandemic gradually appeared to ease, the atmosphere of spring was thick. People can't always be immersed in a depressing atmosphere, especially in front of children. Thus, flowers, grasses and rabbits which full of life appear in my paintings implying our aspirations for a new life.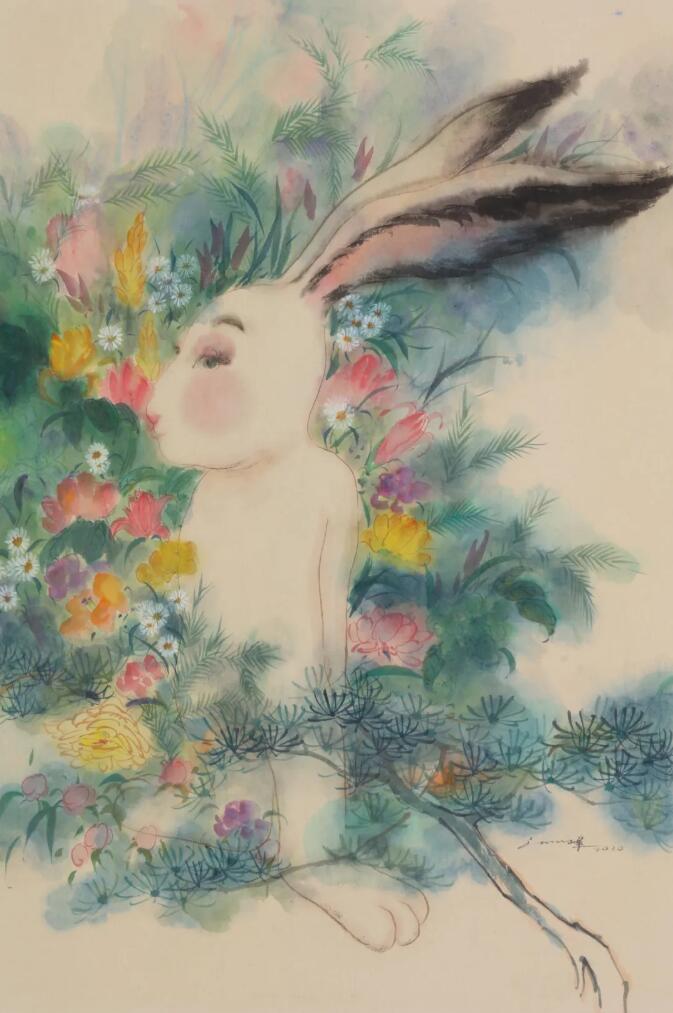 Xu Feng, Spring like This No.2, Ink and color on paper, 47x70cm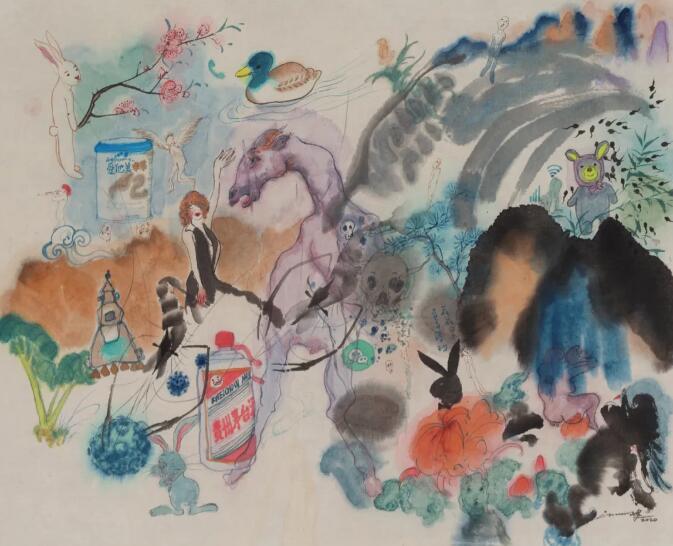 Xu Feng, So Beautiful, Ink and color on paper, 45x36cm, 2020
This series of ink and wash works on paper that I created during the COVID-19 pandemic relieved my nerves and allowed me to ponder what art is during the process of drawing. Just as a disinfectant can suppress a virus, the function of art is to heal the human heart. With kindness in our hearts full of positive faith and love, we can definitely overcome difficulties and return to our everyday life. In my opinion, this is the most significant meaning of doing art.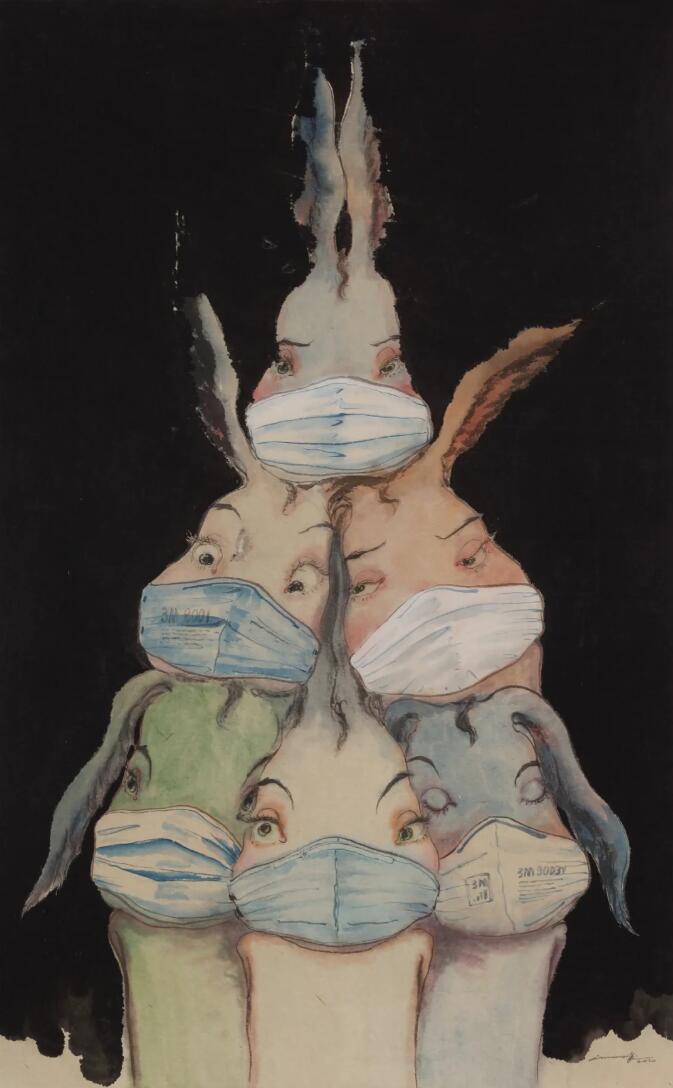 Xu Feng, Epidemic Situation No.6, Ink and color on paper, 47x78cm, 2020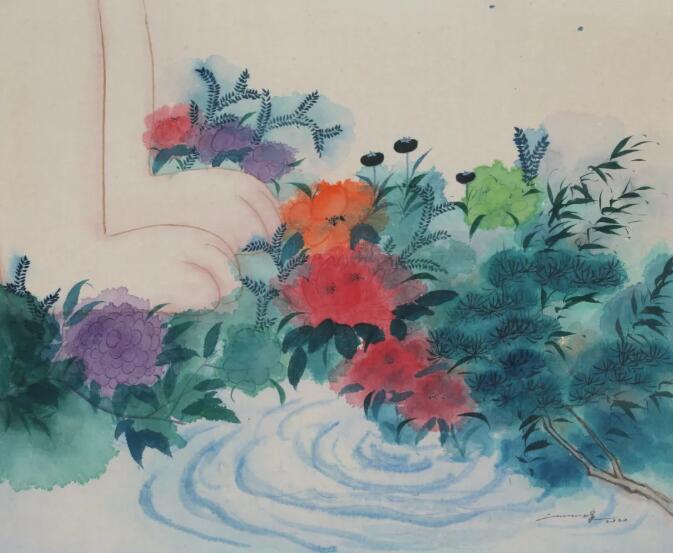 Xu Feng, Stop, Ink and color on paper, 37x46cm, 2020
About Horizon Art Space
Horizon Art Space, belongs to the Beijing Horizon Art Development co., LTD. It was established in the 798 Art Zone at the end of 2014. We are committed to discover, promote and recommend the excellent Chinese young and middle-aged artists, efforts to promote the development of Chinese Contemporary Art. We also concentrate on broadening the culture and art communication with the world and strengthen the international extension of Chinese Contemporary Art. At the same time, Horizon Art Space is going to develop with the artists together and we support each other. Besides, We provide the best services wholeheartedly for the general art lovers and collectors by the high quality service concept, abundant friend-sourcing and professional opinions.
About the exhibition
Duration: 2020.10.17-2021.1.17
Venue: Horizon Art Space
Address: No. 2 Gate, 798 Art District, Jiu Xianqiao Rd, Chaoyang District, Beijing, China
Courtesy of the artist and Horizon Art Space.