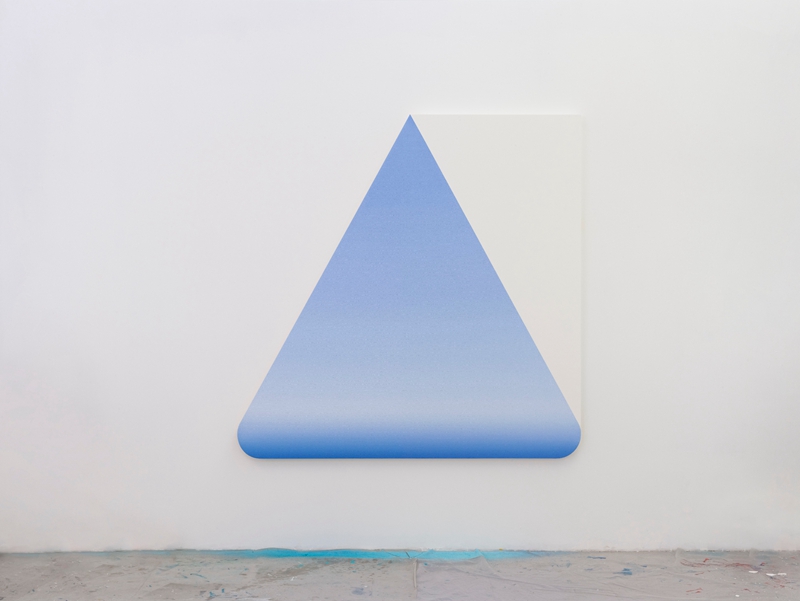 Floating Ice 2020 Oil on canvas, 200cm×200cm, 2020
Through the fearful and long spring, I hoped that what the experts predicted would eventually become the gospel. But the situation is ruthless, the hope is always so far away. and the summer did not wipe out the virus. Summer has gone, autumn has come, and it will leave eventually. The next winter days are approaching, we will helplessly accept the new round of predictions from experts and focus more on facing the possible second wave of a pandemic. Fortunately, we now seem to have enough psychological preparation and countermeasures. We no longer have the excessive panic and helplessness of nine months ago. We also seem to have a new understanding of the outlook on life. Therefore, we have enough courage to face reality. The sad thing is that our lives are only scattered fragments, as if the memory is still there, there are not many real scales.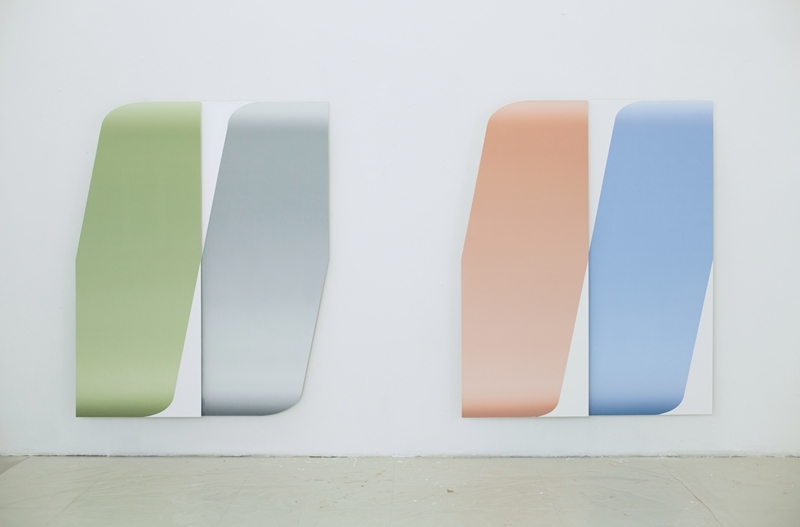 Left: Series of Superposition/ Pertinence (Yellow-Grey) Right: Series of Superposition/Pink Orange-Light Ultramarine

Oil on Aluminum Panel, 140cm×113cm, 2020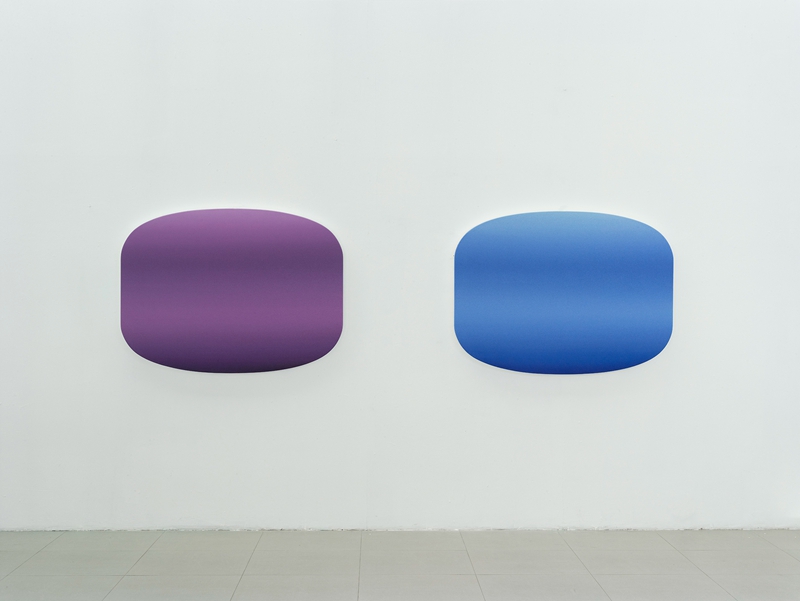 Left: Like That/January Right: Like That/February
Oil on canvas, 100cm×135cm, 2020Artists are so self-righteous and always have an overly optimistic attitude towards themselves. We feel fortunate that the artistic way we process connects with the current state of life naturally, so that we can get out of the surreal living conditions brought on by the pandemic. Although it is no longer vigorous, there are more reasons for self-awareness and immersion.

Similarly, I am constantly busy every day with such self-righteous consciousness, just to prevent time from leaving a blank space for me. Life has become monotonous, and the time left over from this has not achieved corresponding results. Under the seemingly undisturbed life, my heart has been occupied with more chaos and anxiety, the operation of things and individuals is more demanding than ever, and I am more concerned about details. Perhaps I have been unintentionally involved in an internalized closed consciousness. It seems that I am always in a state of inaction, slowly dissolving the individual through art, without firmness, no conceit, only with patience and humility. It seems that I am repeating my own past, no longer relying on the impulse of transcendence, and no need for passion and will, only hope that I will exist within a repeated and overlapping consciousness, that the focus can become the driving force for awakening self-potential.
2020-10-11 Yanjiao Studio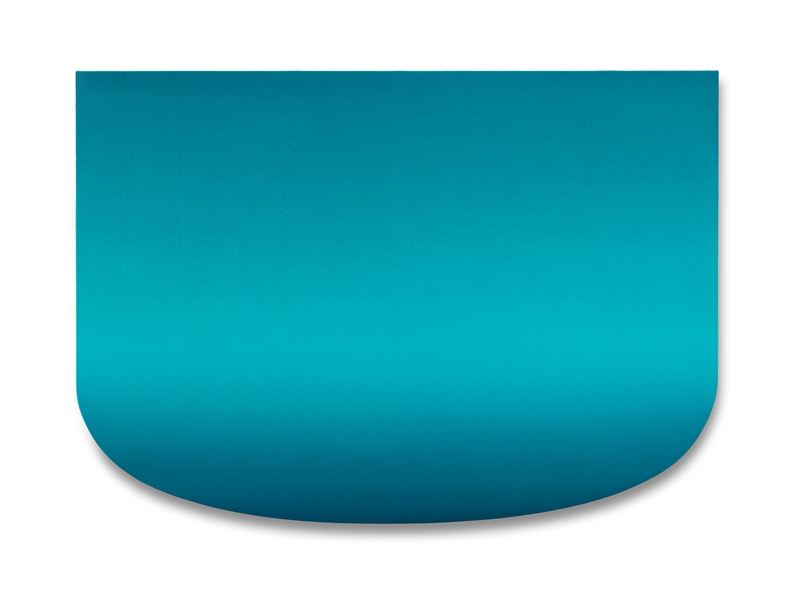 That/Emerald Green Oil on canvas, 95cm×135cm, 2020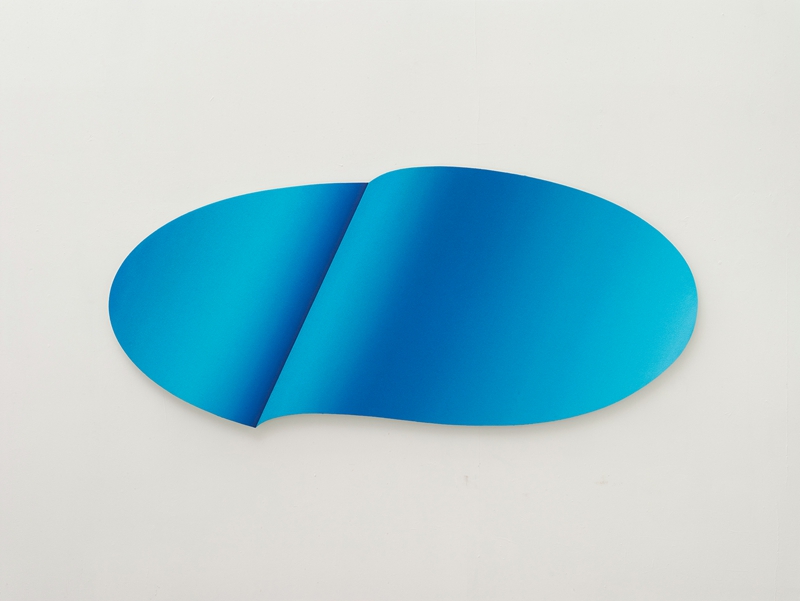 Blue-Opposite Page Oil on Aluminum Panel, 79cm×189.5cm, 2020
---
About the Artist: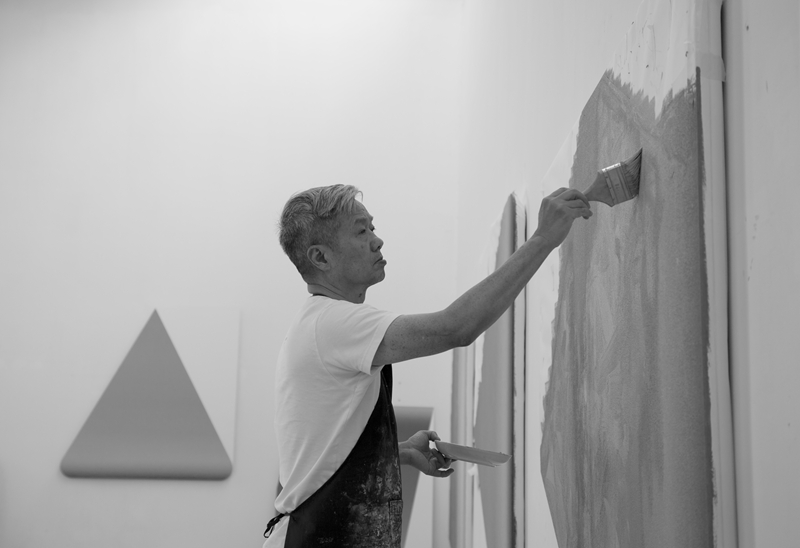 CHEN Wenji
1954 Born in Shanghai
1978 Graduated from the Printmaking Department of Central Academy of Fine Arts
Professor of Mural Painting Department, Head of Basic Teaching and Researching
Section of Central Academy of Fine Arts, Member of China Oil Painting Society
Currently he lives and works in Beijing and Yanjiao, Hebei.
Solo Exhibitions:
2016 Chen Wenji: Solo Exhibition in Taipei, Kuandu Museum of Fine Arts, Taipei
Because of / Dimension -2016 Chen Wenji New Works, AYE Gallery, Beijing
2012 Since-Works by Chen Wenji 2008-2012, He Xiangning Art Museum, Shenzhen
2011 WHAT-Chen Wenji's New Works 2011, AYE Gallery, Beijing
2010 Central Academy of Fine Arts Annual Fine Arts Nomination Exhibition - 2010 Chen Wenji, CAFA Art Museum, Beijing
Group Exhibitions:
2020 From the Mundane World: Launch Exhibition of He Art Museum, He Art Museum, Shunde, Guangdong
2019 Painting and Existence: Chinese, Japanese and and Korean Abstract Painting Travelling Exhibition, Tang Contemporary Art, Hong Kong
2018 BOB·BONIES+CHEN WENJI, AYE Gallery,Beijing
Ambush All Sides-Another Way of Intervention through Social Vision, Art Museum of Sichuan Fine Arts Institute, Chongqing
2017 Blank Cheque – AYE Gallery, Beijing in Berlin, Contemporary Fine Art Gallery in Berlin, Germany
VIBRATIONS - Chinese Contemporary Art Exhibition, Bienal de Curitiba ,Brazil.
2016 GEGENSTEHEN, Cheng ART, Beijing
Text and Image Courtesy of the Artist.
Translated and Edited by Sue and Emily.