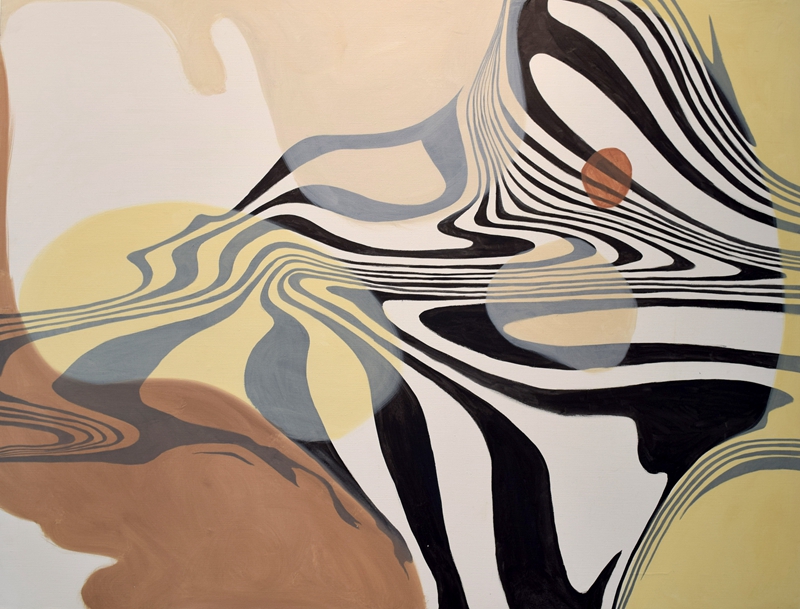 Undulation, 52 x 64 inches, oil on linen, 2020
This recent series of paintings has largely been developed during the pandemic. There is clearly a perceptual element to them, embodying a sense of life through line in motion, color, light and ambiguous space. They hint at a frozen moment within a larger continuum. There is a digital step in the drawing process that, ironically, accounts for the freedom of the lyrical lines that make up these dynamic compositions. It has occurred to me that this act of mediation is reflective of the times in which our human interactions are increasingly mediated. I am finding myself on a path that involves stripping things down to their essence. It represents to me, a line of questioning and control that helps me focus my mind when daily life feels very slow, but the world at large seems to be moving very rapidly in an indeterminate direction.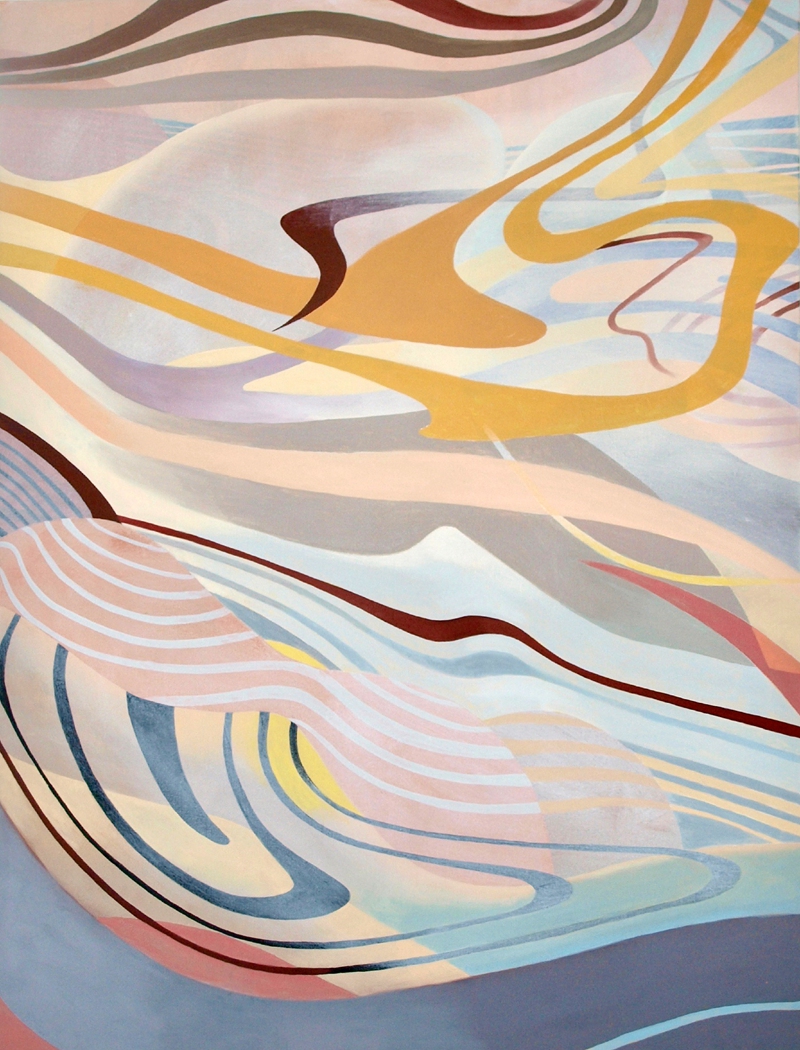 Tremulous Space, 48 x 36 inches, oil on canvas, 2020.
---
About the Artist: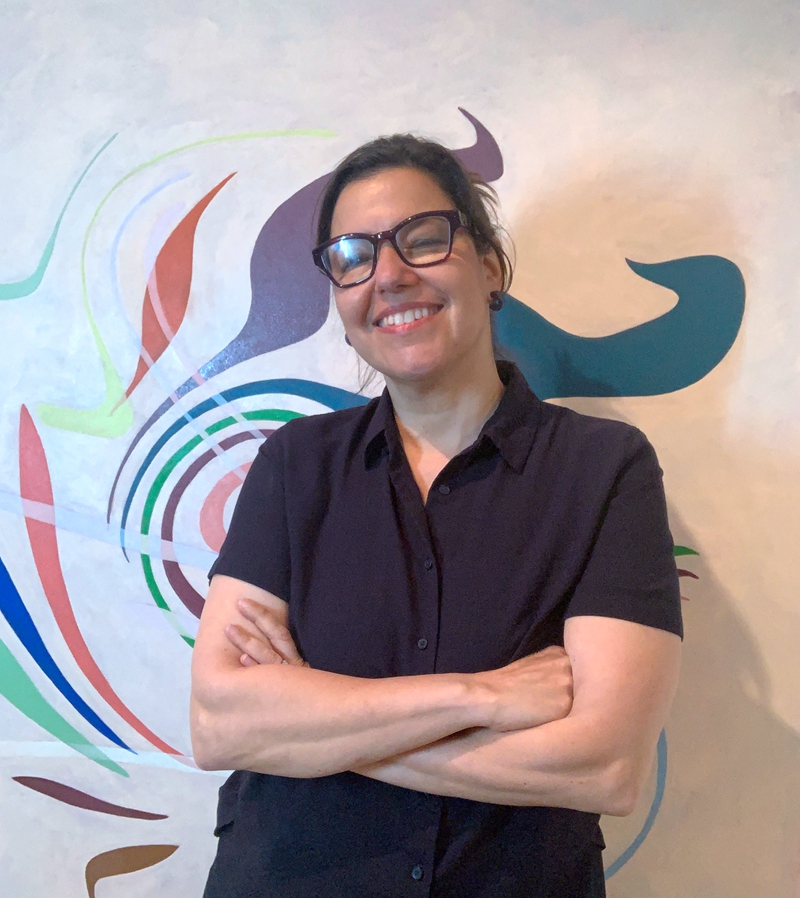 Wendy Letven is a multidisciplinary artist working in sculpture, installation and painting in the New York area. She has created installations for Art on Paper Fair, the Flatiron Prow Artspace, Portal: Governor's Island, Market Art and Design and The Sheila R. Johnson Gallery at the New School, among others. Her work has been exhibited at Museums including The Montclair Art Museum, Hunterdon Art Museum, Allentown Art Museum, Bridgeport Art Museum and many others. Wendy is a MacDowell Colony Fellow and a recipient of a Workspace Grant from Dieu Donne Papermill in New York. She is represented by Fou Gallery in Brooklyn. Raised in Philadelphia, she received a BFA from Tyler School of Art and an MFA from Hunter College. She is a professor of Art and Design at New York University and at Parsons School of Design.
"My work explores a personal language of abstraction through a focus on natural form, pattern, repetition and rhythm. My process is reductive. There is a back-and-forth between simplicity and complexity and the way a work is perceived in time and in space. I am interested in similarities in the range of natural patterns that exist. Equally inspiring to me is the diversity of forms found in nature. In keeping with this I juxtapose the geometric with the organic, symmetry and asymmetry and lyricism, always seeking to translate and communicate something of the sheer excitement and energy that I perceive around me. My installation work embodies a strong material presence, inviting the visitor to enter into a dialogue between physical and space. Forms and images blend into one another, and are subverted and redefined in new ways. I have culled a growing vocabulary of evocative symbols that are personal, while hinting at a universal visual language. I often start with observational drawings, always photographing visual experience in daily life. In sculptural forms I translate drawings directly to paper or aluminum, bending, folding, layering, and attaching them to form volumes. Similarly, drawing, pattern and lyricism is an important aspect of the work. Through my investigations of nature, I feel the potential to come to a deeper understanding of humanity's place within it."
Text and Image Courtesy of the Artist
Edited by Sue and Emily