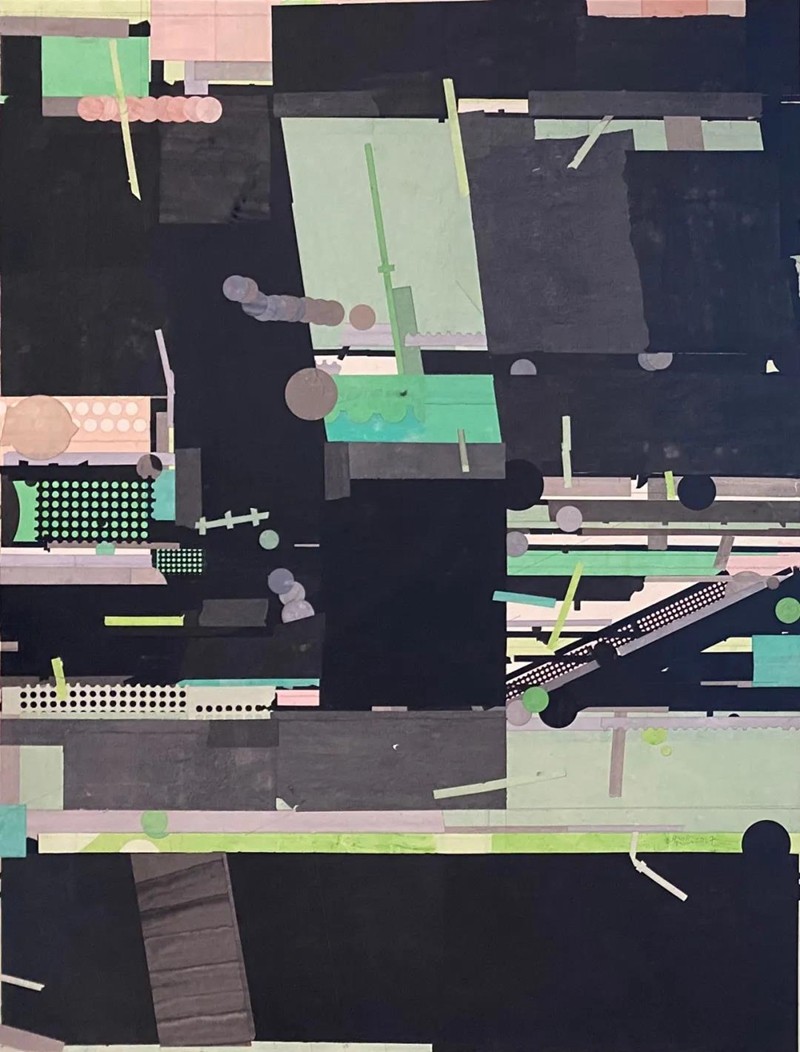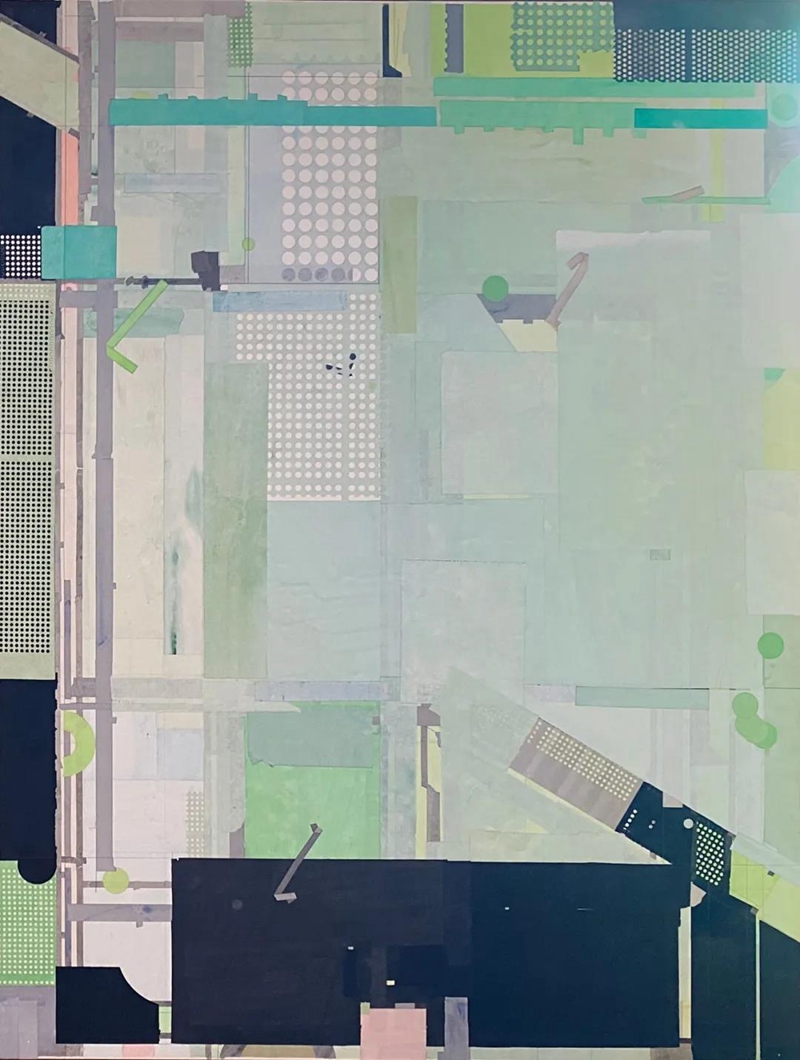 Under the Wisteria Flower Color Ink and Collage on Xuan Paper 163×245cm 2020
The work "Under the Wisteria Flower" echoes the wisteria planted by Wen Zhengming at the Suzhou Museum, "Youzhi" (Elegance of Classic Beauty) symbolizes green bamboo, and "Moss" refers to the implied meaning as mentioned in From Treatise On Superfluous Things that "the steps with moss are the best" (CN. "阶有苔斑者为佳"). These three items are Mr. Liang Quan's feelings about From Treatise On Superfluous Things.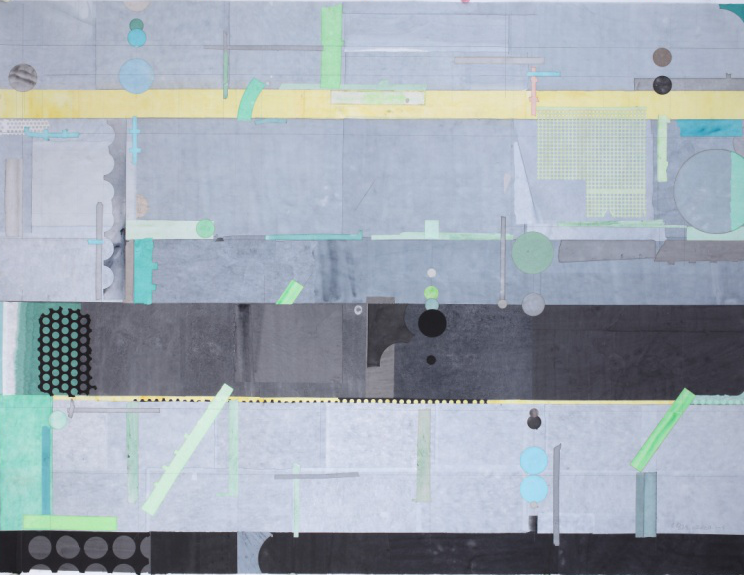 Moss ("The steps with moss spots are the best.") Ink and Color Collage on Xuan Paper 123×162cm 2020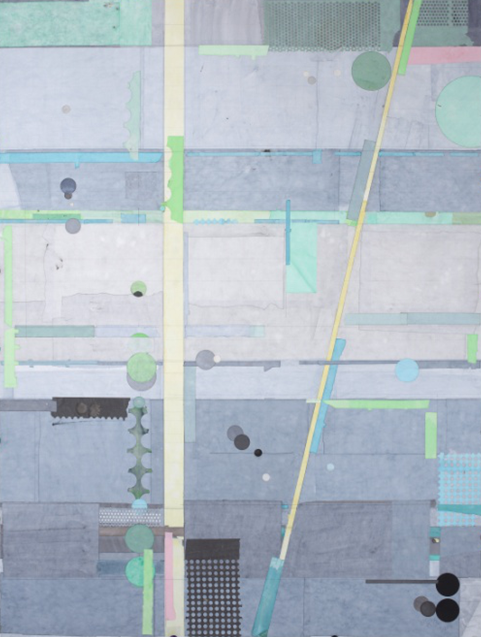 Youzhi (Bamboo) Ink and Color Collage on Xuan Paper 162×123cm 2020
---
About the Artist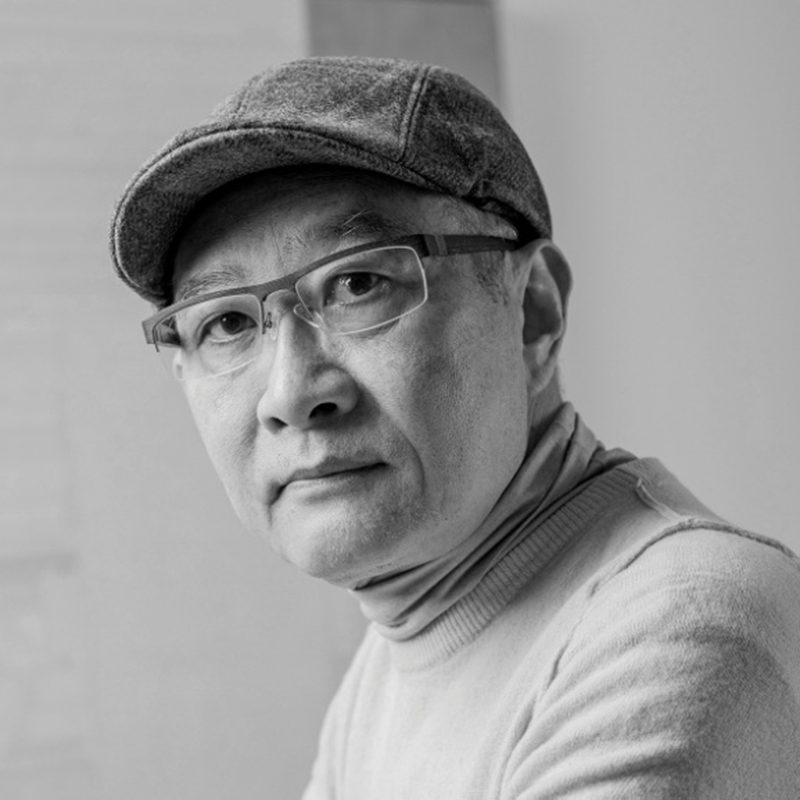 Liang Quan was born in Shanghai in 1948 and his ancestral home is in Zhongshan, Guangdong.
In 1980, he went to the San Francisco Art Institute (SFAI) to study, and in 1984 he taught in the Printmaking Department of Zhejiang Academy of Fine Arts (now China Academy of Art).
Selected important solo exhibitions held at home and abroad in recent years:
2019 'Good' Told By The Nature| Liang Shaoji and Liang Quan Duo Exhibition
2017 Liang Qian Solo Project, Insight, ART BASEL Hong Kong, China
Arcadia Revisited: Liang Quan and the Eight Views of Xiao and Xiang Rivers, Hive Center for Contemporary Art, Beijing, China
Liang Quan—Light As Tea: Frank F. Yang Collection Exhibition, Extra Space, Shenzhen, China
Many of his works have been collected by important institutions and private collections at home and abroad, such as the British Museum, The White Rabbit Gallery Australia, Hong Kong Museum of Art, Hong Kong M+, Asian Art Museum, CAFA Art Museum, National Art Museum of China, etc.
Text and Image Courtesy of the Artist
Translated and Edited by Sue and Emily