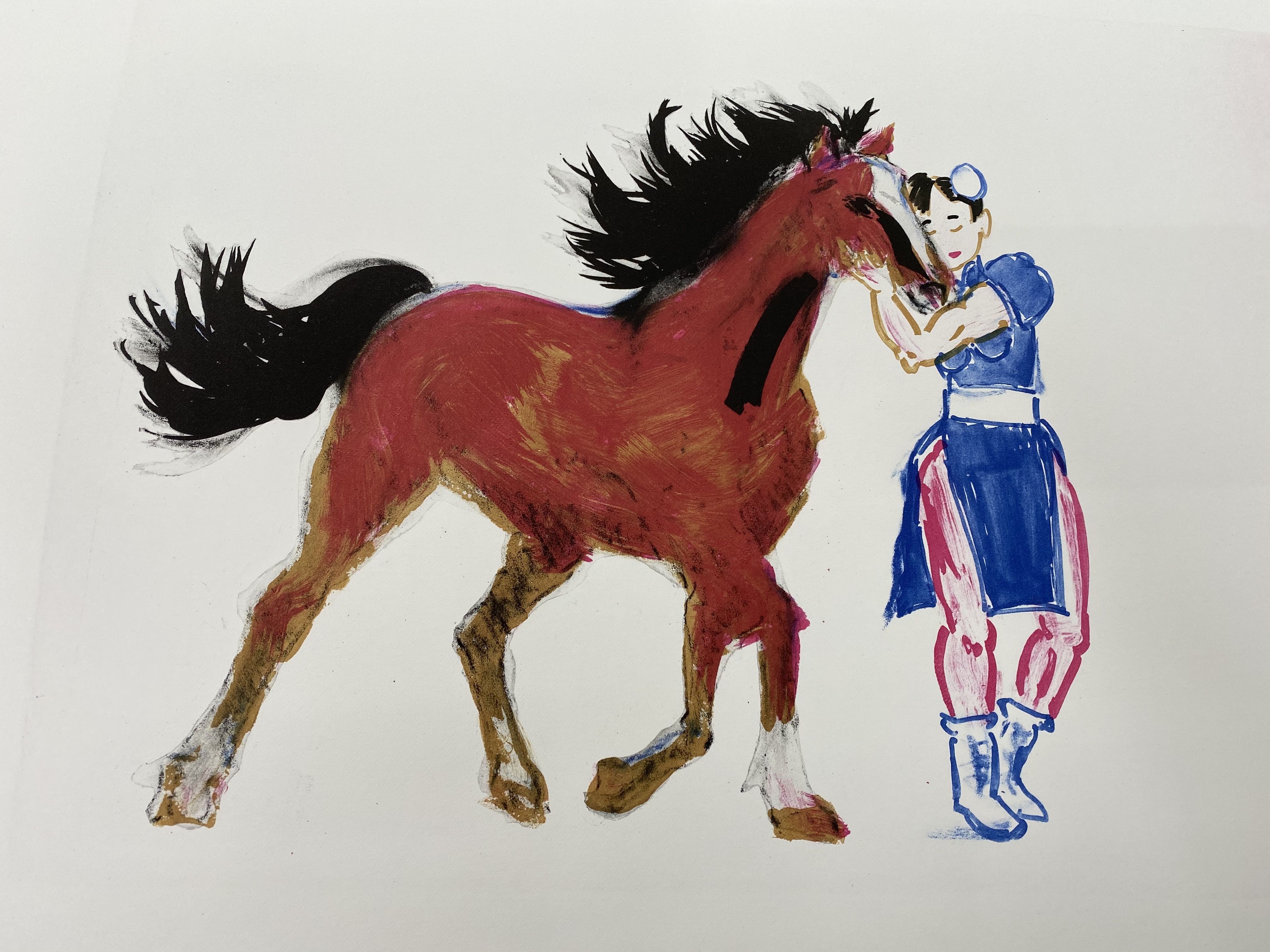 In Love, Lithography, A/P, 56x76cm, 2019-2020
This batch of color lithography was launched last year. I didn't expect it to be caught up with the pandemic. The studios in CAFA were forced to close, which caused a delay in finishing this series for a long time. Recently it was nearly completed.

The original manuscripts are a batch of small paintings drawn in 2014. When I created this series, I basically applied the brushes to my immediate tastes. In this case, the subject matter and the painting method are very relaxed.
Last year, in order to make them into printmaking, I looked around and found that lithography is the most suitable choice, which is old-school and elegant thus I can perfectly leave traces of hands.
Nowadays, prints are generally delicate. I want to take a few steps in reverse with these lithographs to see if the free-hand brushwork and non-strict color registration will be more interesting. Of course, such an endeavor needs the more thoughtful color separation, plate making, and printing. I drew the color plates one by one with pencil and acrylic, and Qiguang, a technician in the lithograph studio, was responsible for plate making and printing. He is a postgraduate student of our Printmaking Department, with superb technique and deft work.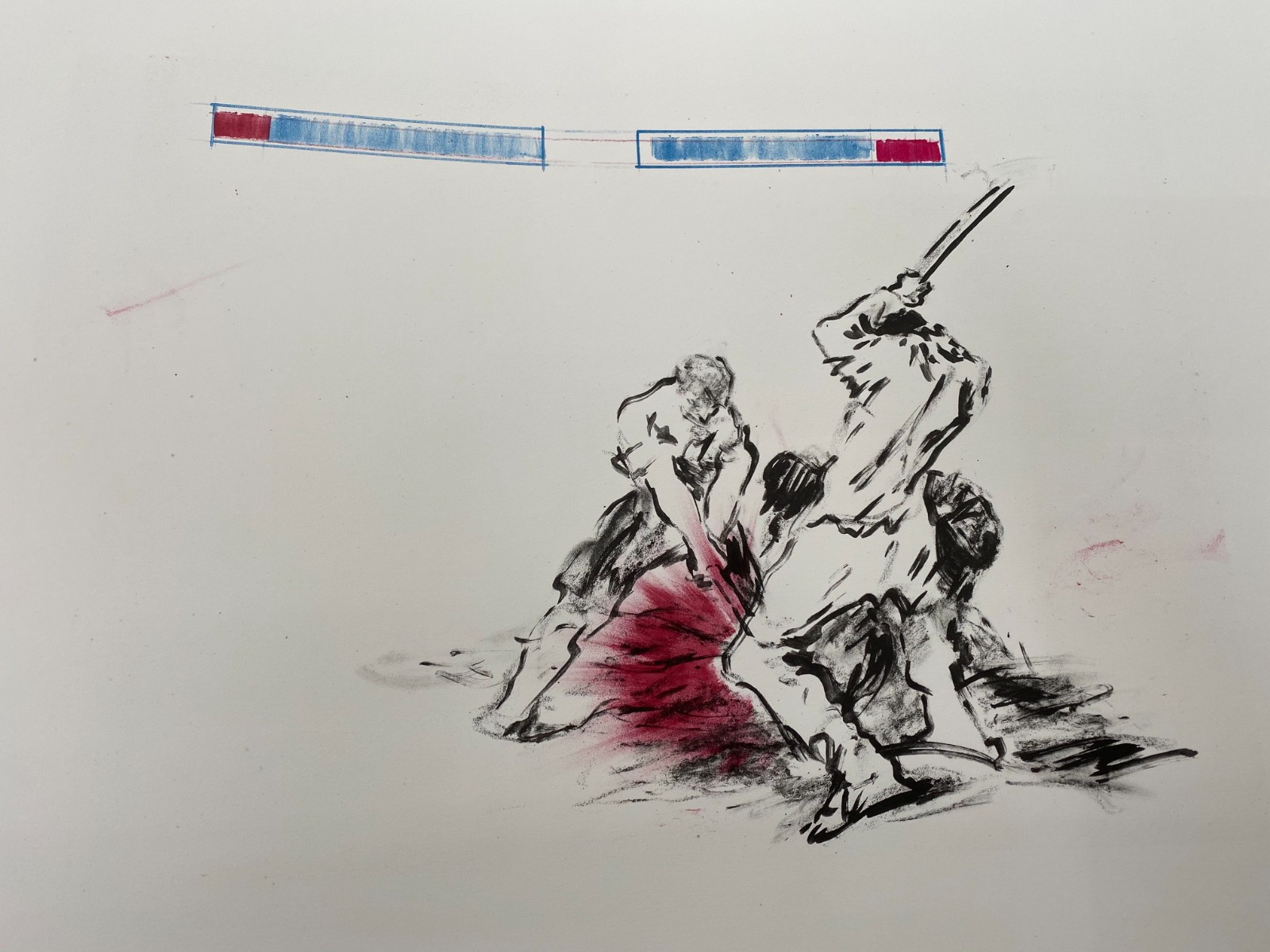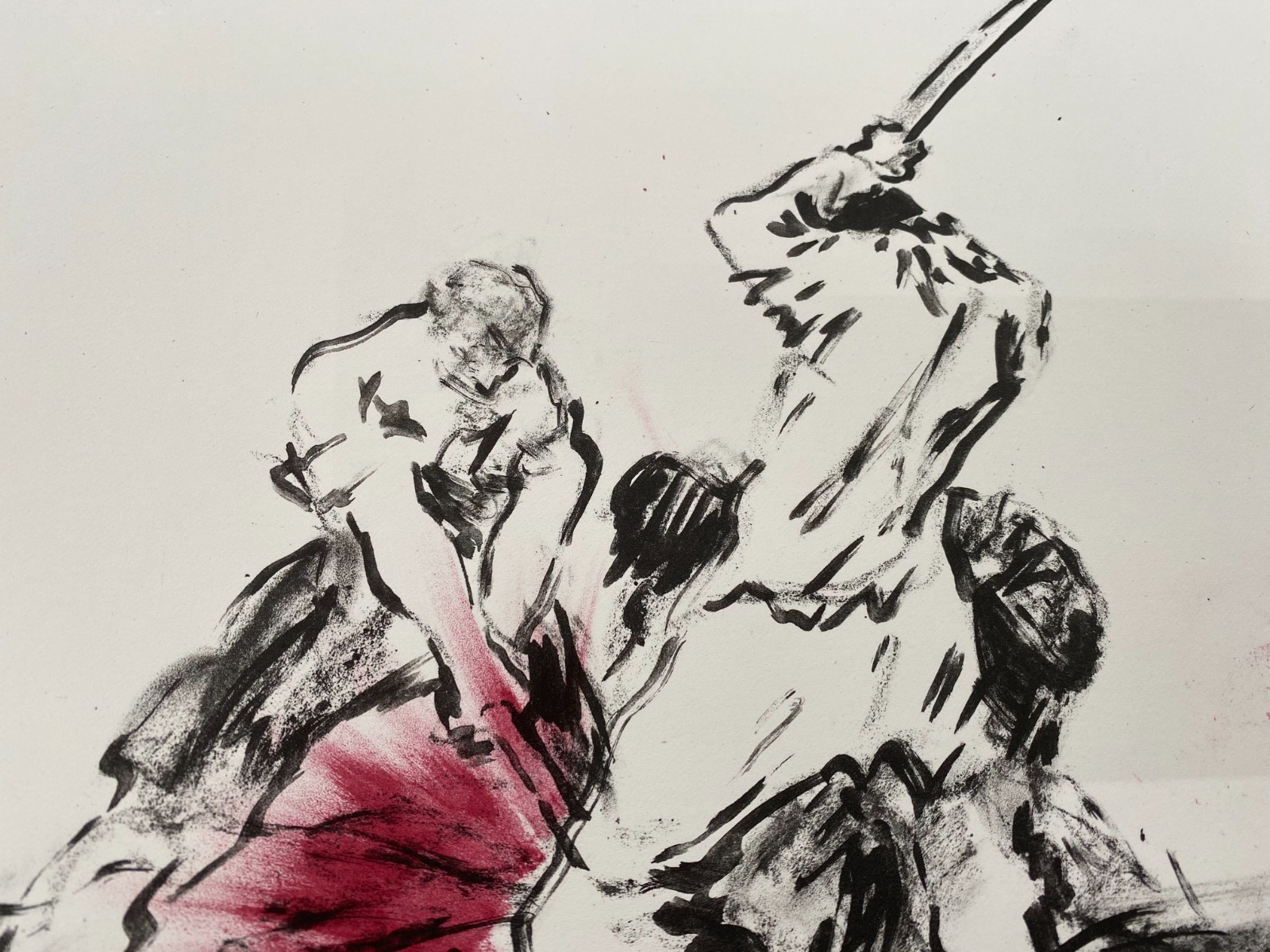 Mass Brawl, Lithography, A/P, 56x76cm, 2019-2020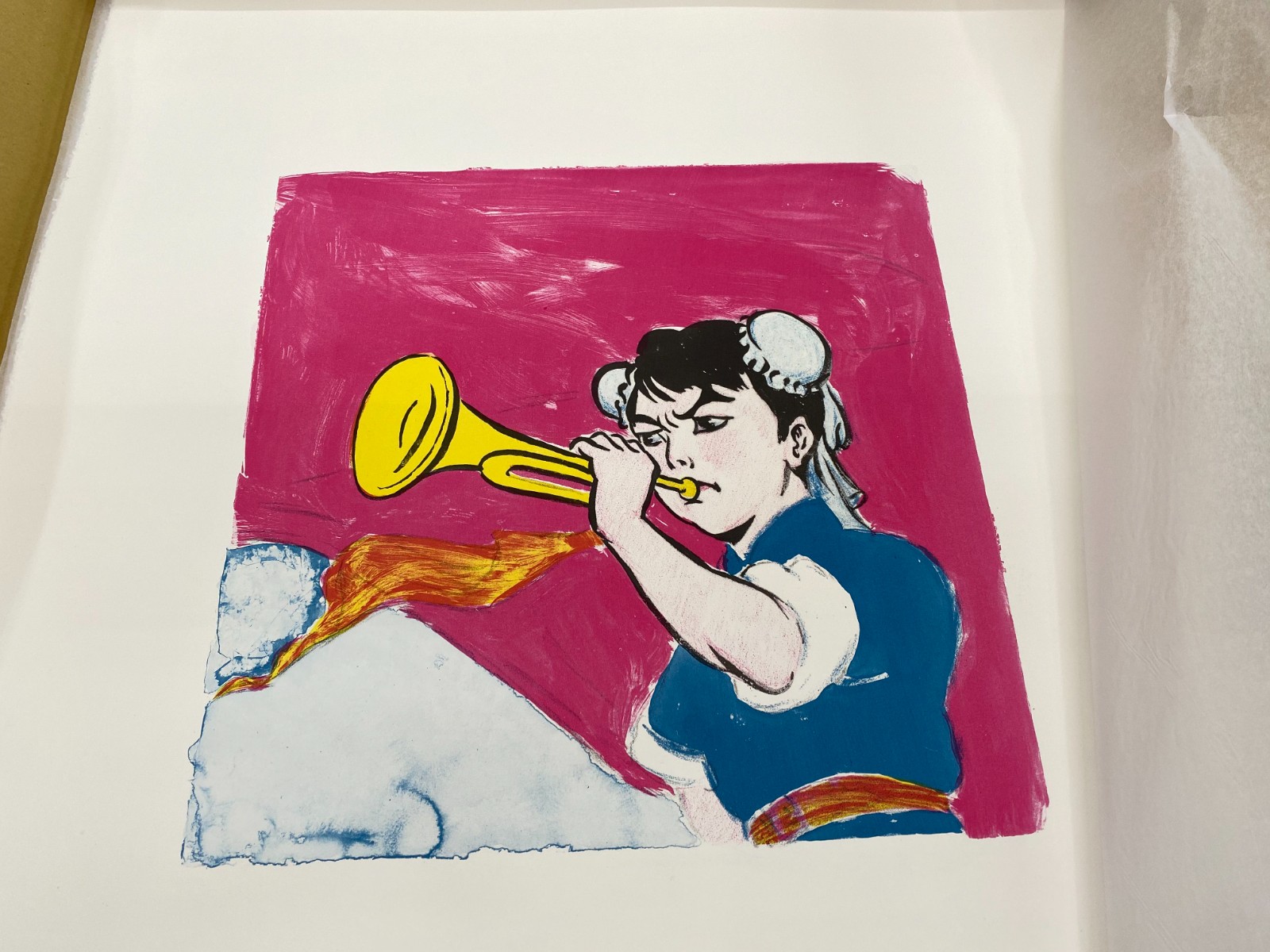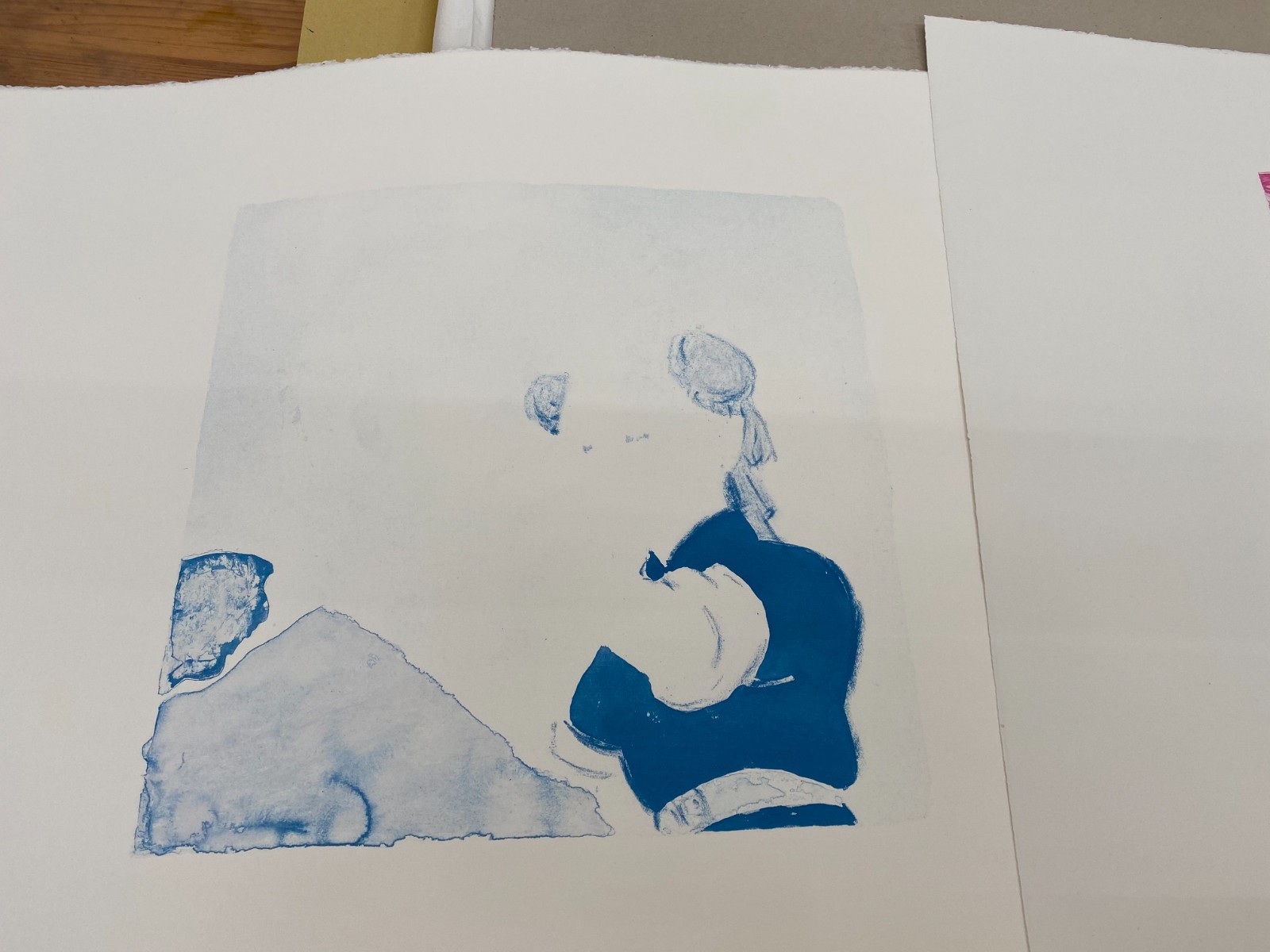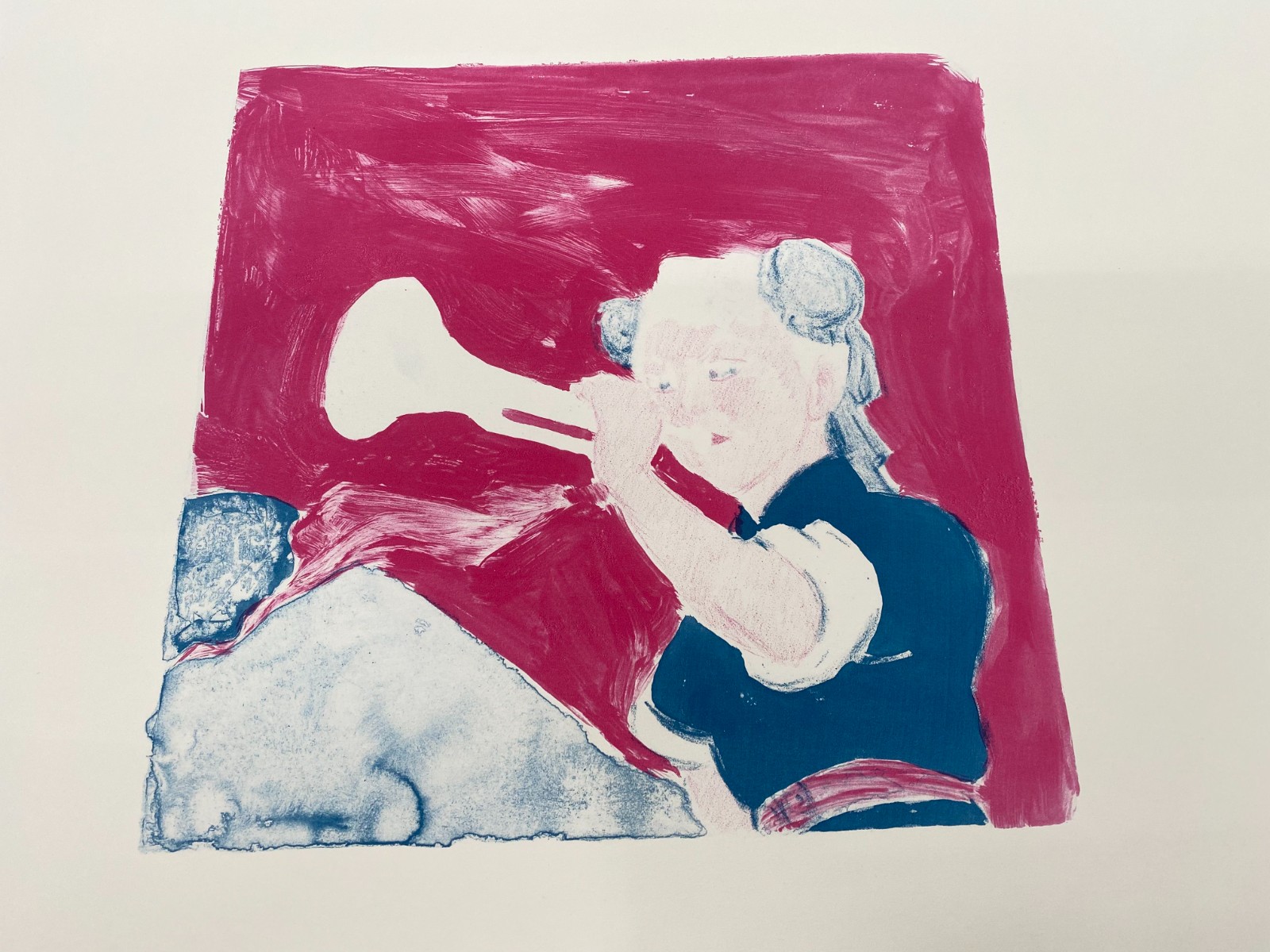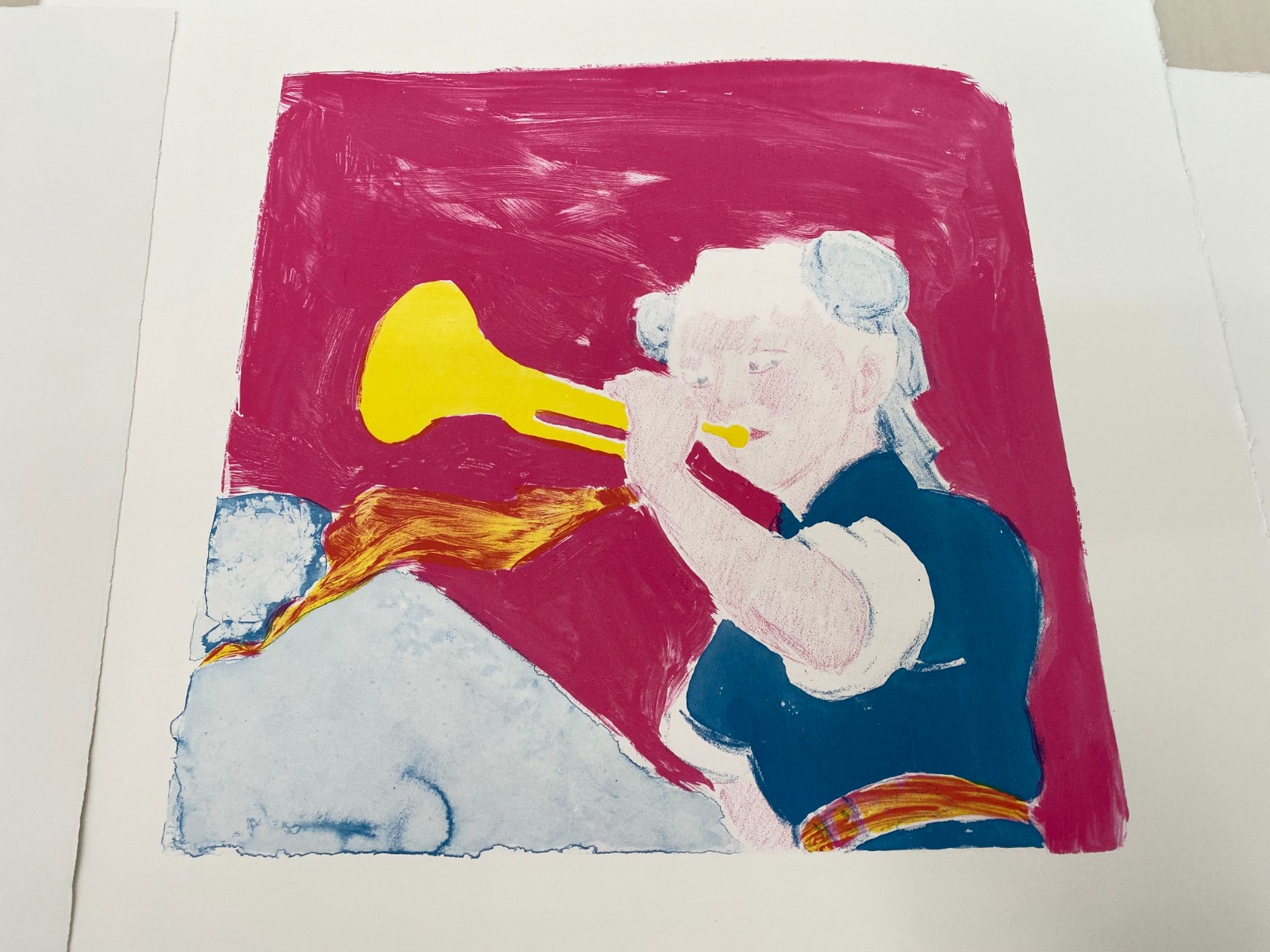 The Bugler and its making process, Lithography, A/P, 56x76cm, 2019-2020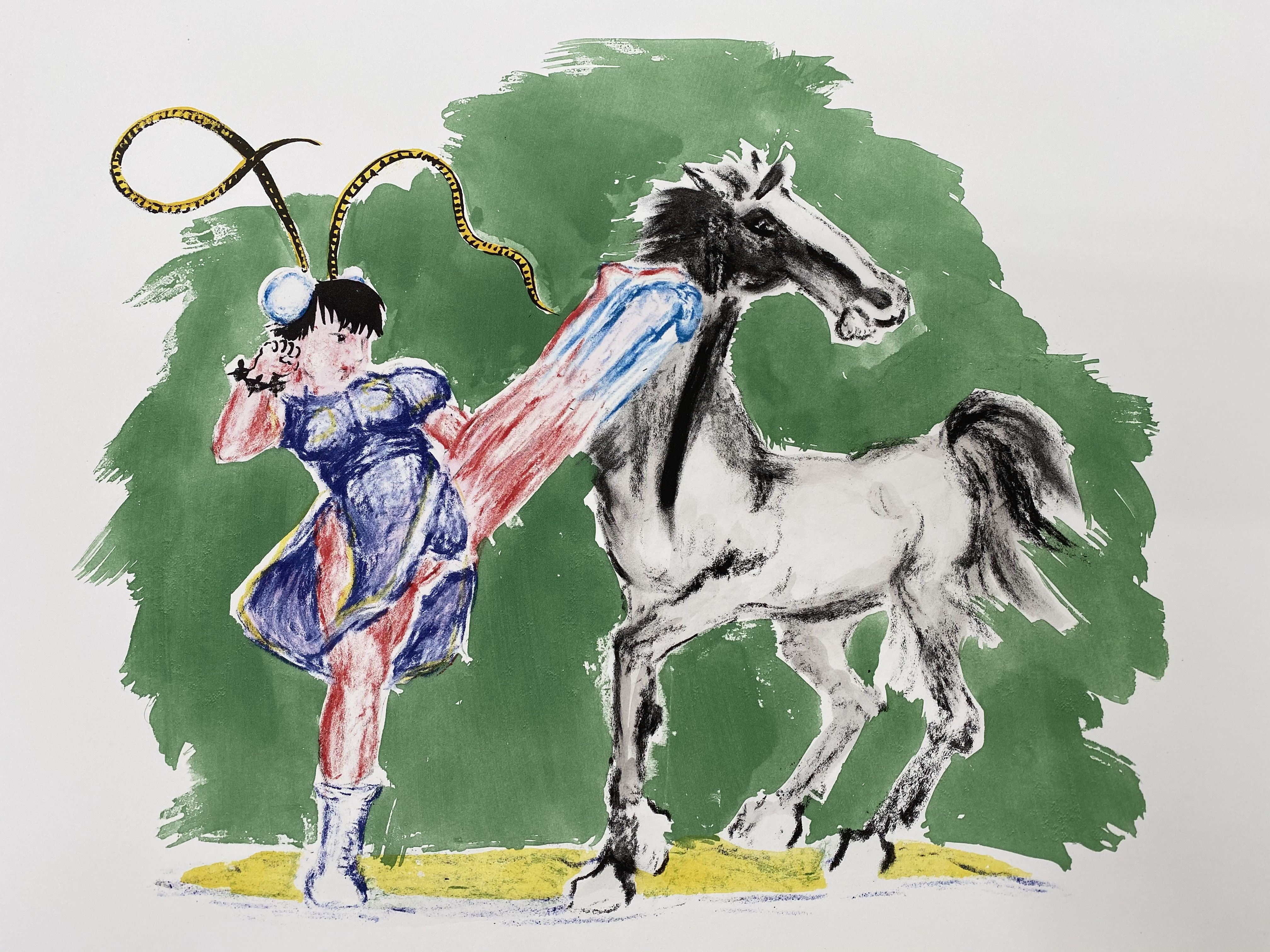 Chun-Li Kicks Horse, Lithography, A/P, 56x76cm, 2019-2020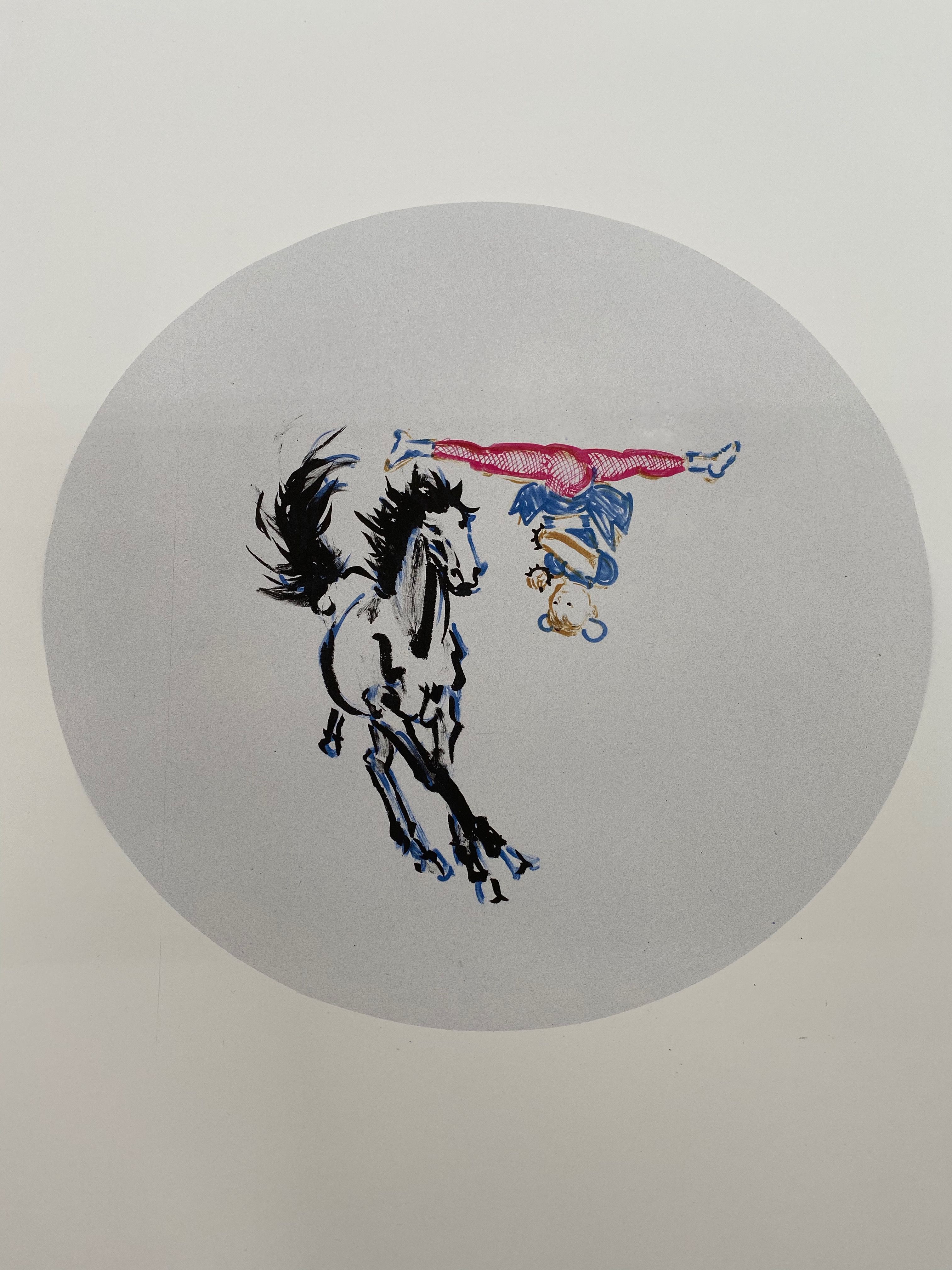 Cyclone Upside Down, Lithography, A/P, 56x76cm, 2019-2020
---
About the Artist: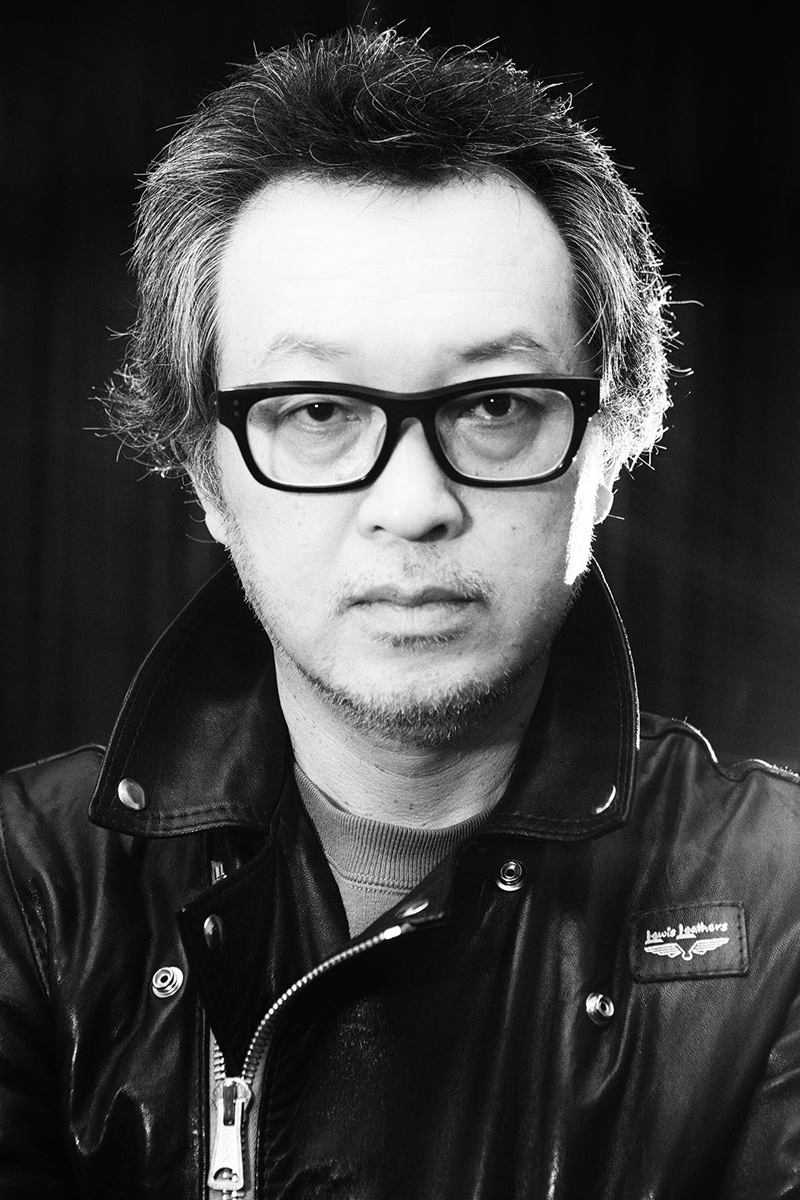 Photo by:Olivo Barbieri ©2019
Feng Mengbo, born in 1966 in Beijing, graduated from the Central Academy of Fine Arts (CAFA) in 1991 and is now a professor of CAFA.
Feng Mengbo is the first artist to focus and use digital technology in China. He began to create interactive art in the early 1990s, especially well known for his video games. His art practice covers painting, calligraphy, installation, photography, video and music performance. He took part in the 45th Venice Biennale in 1993, Documenta in 1997 and 2002. The installation Ah_Q won the award of distinction of interactive art of Arts Electronica 2004. His important museum solo exhibitions include Dia Center of Art (New York, 2001), Renaissance Society (Chicago, 2002), Taipei Contemporary Art Museum (2003), Gallery Rudolfinum (Prague, 2008), UCCA (2009), MoMA PS1 (2010), and Today's Art Museum (2011). Important collections including MoMA, Guggenheim, LACMA, M+, Fukuoka Asian Art Museum and Art Museum of the Central Academy of Fine Arts.
Text and Image Courtesy of the Artist.
Edited by Sue and Emily