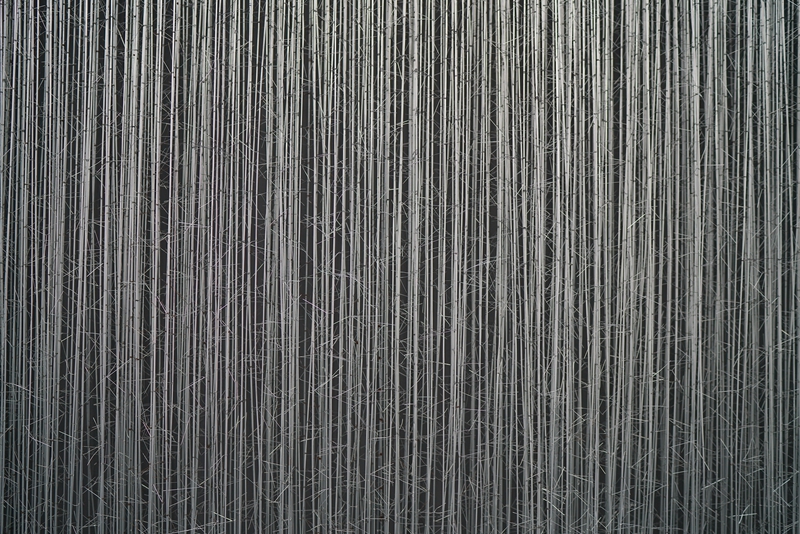 1.2 Meters, 2012-2020, Iron wires, Variable dimensions
Installation View in OCT Boxes Art Museum, 2020
1.2 Meters presents a constant feeling that is deeply woven into people's daily life. This piece utilizes iron wires as its medium, re-appropriating these mundane connective tools by elevating their utility from the anonymous materials of mass production to the precious status of rarefied art objects. Iron wires have been transformed and expanded from a kind of relatively violent material into a clearing where elegance and danger co-exist, opening a new perspective and the possibility of refreshed analysis and judgment.
The era of information overload also poses a threat of cultural homogenization. In response to the pervasive current psychological state of people, trapped in an unthinking addiction to rapid development and technological innovation, Liu Jianhua tries to awaken a traditional spirit through his artistic creation. He provides a reflection and introspection that is independent of any popular value and interest, a re-interpretation of individuality and spirituality in contemporary times.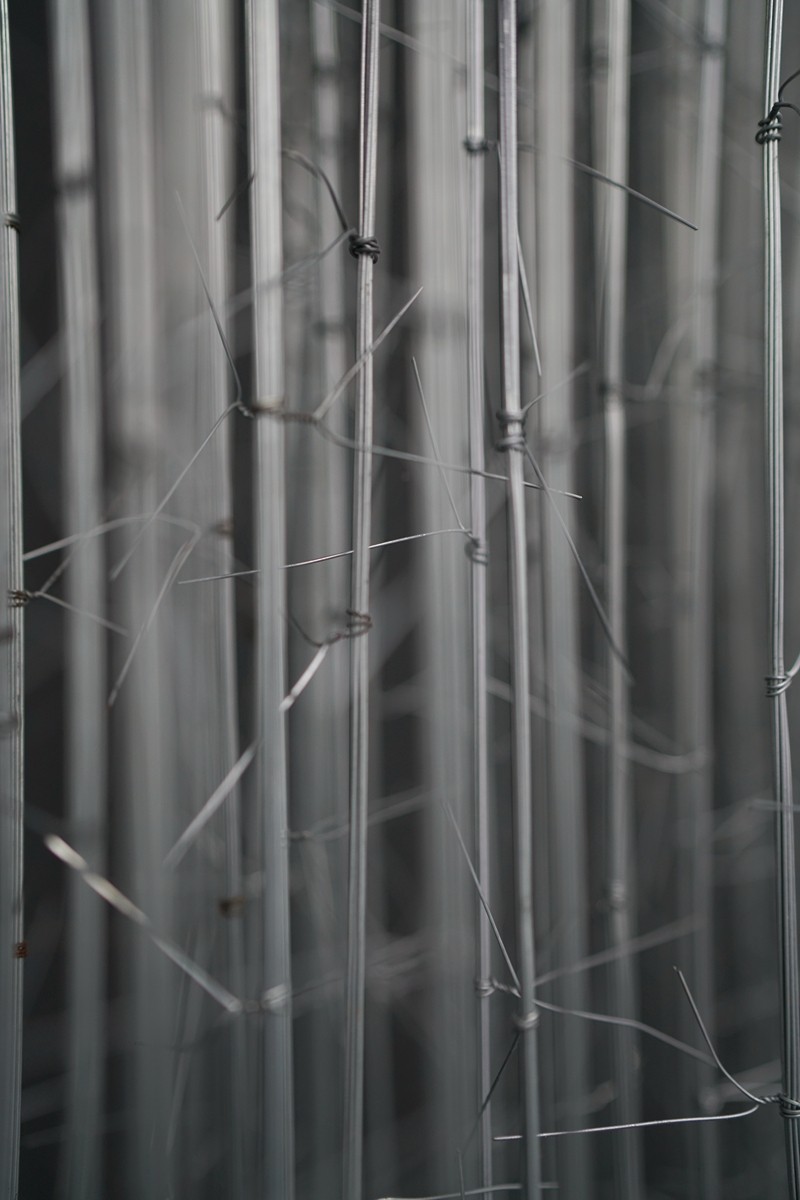 1.2 Meters, 2012-2020, Iron wires, Variable dimensions
Installation View in OCT Boxes Art Museum, 2020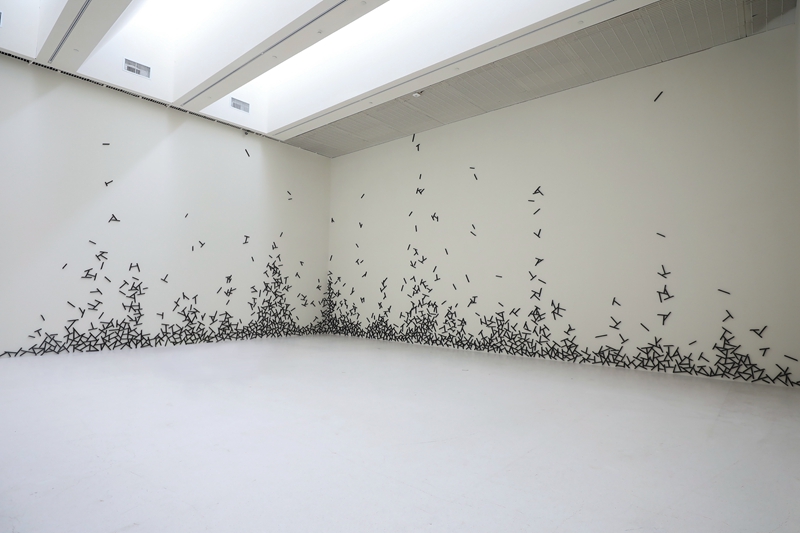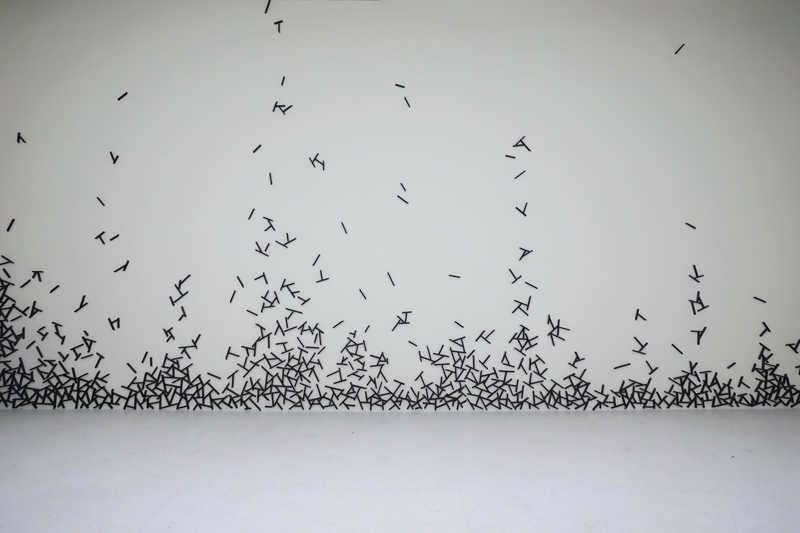 The End of 2012, 2017-2020, Porcelain, Variable Dimensions
Installation View in The Pingshan Art Museum (PAM), 2020
The original idea of The End of 2012 came from an ice crack on a Chinese garden window pane. Through this artwork, the artist hopes to pull people away from the hustles and bustles of the real world, to free them from all contemplation that bounds the modern mind and to provide them with a specific space that allows the possibility of freedom.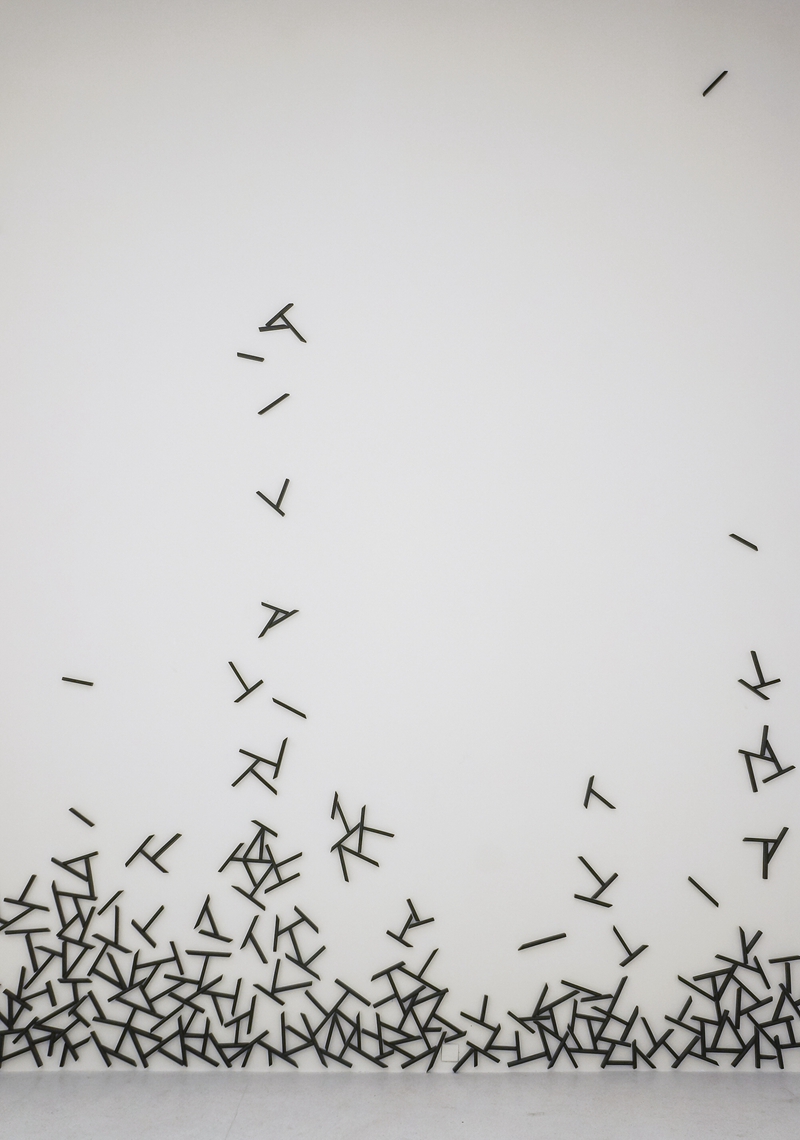 The End of 2012, 2017-2020, Porcelain, Variable Dimensions
Installation View in The Pingshan Art Museum (PAM), 2020
---
About the Artist: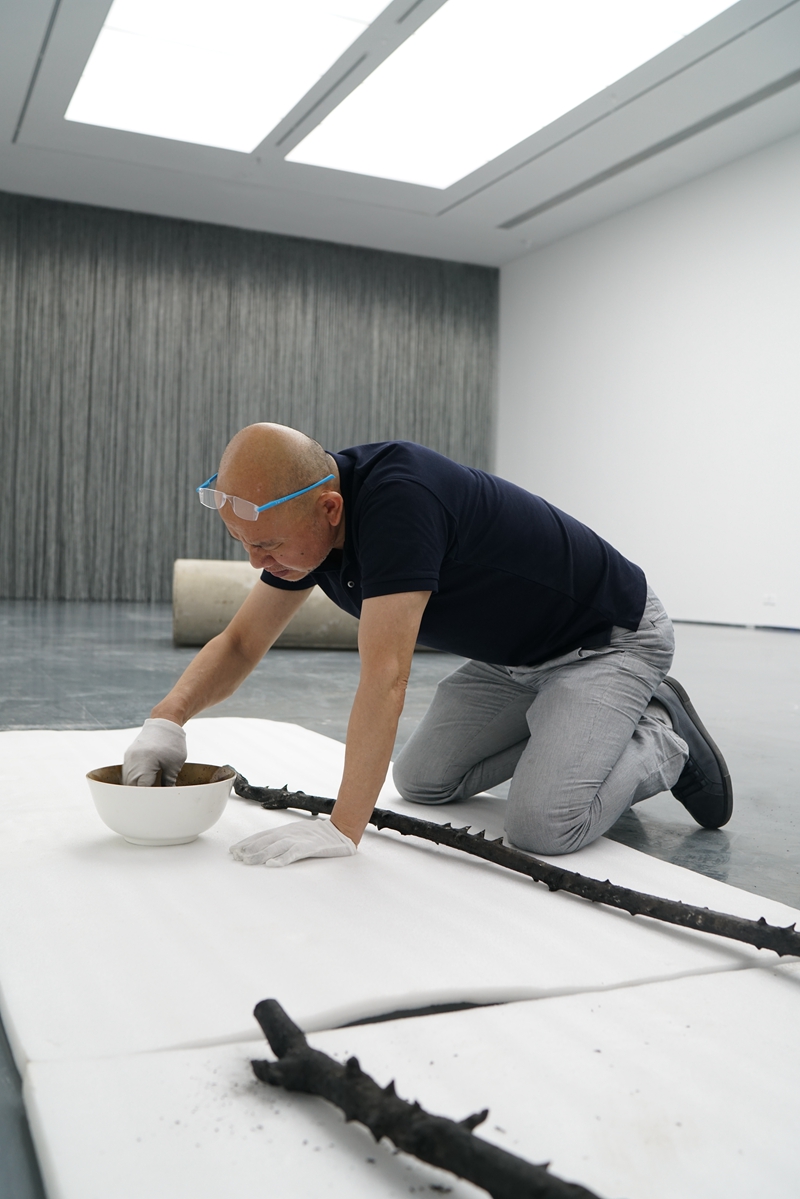 Liu Jianhua was born in 1962. Now he lives and works in Shanghai, China. He is one of China's best-known contemporary artists who experiments with comprehensive materials.
In 1989, within a contemporary context, he started his own experimental practices. His porcelain and mixed media works reflect the economic and social changes in China as well as the problems that follow. In 2008, he shifted his previous close and direct attention onto the problems that emerged in China from globalization and the sharp social changes to "no meaning, no content", which declared the fairly new exploration of his creation with works Untitled in 2008 and therefore has developed his own expression system for contemporary art.
Liu Jianhua's works have been exhibited at Smart Museum of Art in 2020, Los Angeles County Museum of Art in 2019, solo exhibitions at OCAT Shenzhen in 2019 and at Made in Cloister Fondazione in Naples (Italy) in 2018 and a Minimalist exhibition at the National Gallery Singapore, the international art exhibition VIVA ARTE VIVA of the 57th Venice Biennale, the 6th Echigo-Tsumari Art Triennale, the 14th International Sculpture Biennale of Carrara, the 17th Biennale of Sydney, the 2nd Moscow Biennale of Contemporary Art, The 1st Singapore Biennale, The 6th Shanghai Biennale, the 50th Biennale di Venezia China Pavilion and exhibitions held by institutions including Kunst museum Bern (Switzerland), Asian Art Museum San Francisco (US), Groninger Museum (Netherland), Museum Moderner Kunst Stiftung Ludwig Wien (Austria), Hamburg Art Center (Germany), Mori Art Museum (Japan), Tate Modern (UK), Center Pompidou (France), etc. His works have been collected by Tate Modern (UK), MoMA (US), Victoria&Albert Museum, Towada Art Center (Japan), Guggenheim Museum (US), The Art Gallery of New South Wales (Australia), etc.
Text and Image Courtesy of the Artist.
Edited by Sue and Emily