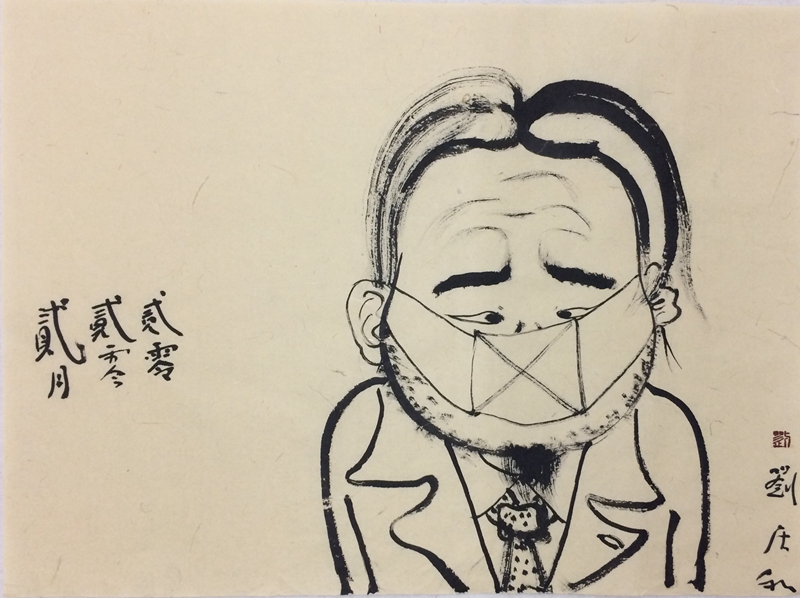 2020 33×44cm Ink on Paper 2020
Not long ago, there were two consecutive falls of snow in Beijing. Although it was not heavy snow, it still covered the world in silver and white. I felt like I was adjusting to the quietness of the snow. I wondered if this snow could suppress the virus. But later I realized that after all, it is a virus, not a germ. The red lantern outside the window was partly covered by snow. In the snowy gray-white tones, the little red area, though it did not play a very festive role, was still firm, making the Spring Festival this year even more desolate and dismal compared to previous years.
Browsing the daily broadcasts and searching for all kinds of news related to the pandemic, I felt angry, confused, and helpless. I didn't know what specific things I could find to kill time and divert my attention. For a long time, I was in a daze and recalled the ordinary things that I usually did not care about. It turned out that those moving moments had nothing to do with me, and ordinary people should do ordinary things. It should be understood that talking about a person who is too ordinary is the same as commenting on a person's mediocrity. The mentality of being unwilling to consider mediocrity makes us all pursue an extraordinary or even abnormal state. However, in the face of disasters, ordinary life has become an extravagant hope, especially for people in the area of the pandemic. Fortunately, although people have to be physically separated from each other, our hearts are not far away. We check to ensure we are safe, using various methods to tease our embarrassment at the moment as comfort. No one thought that this year's winter vacation would be so generously postponed. The school started, and online teaching was announced and practiced. The so-called "suspension of offline classes but non-stop studying" is actually asking more of everyone to stay put and find things to do. It is also a conversion of teaching methods. Only by doing so can we pull through this challenging period.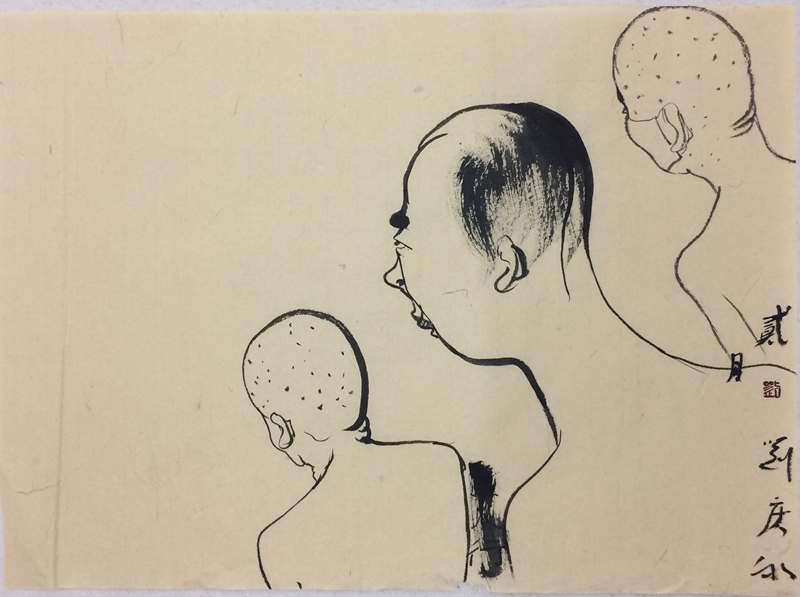 February 2nd 33×44cm Ink on Paper 2020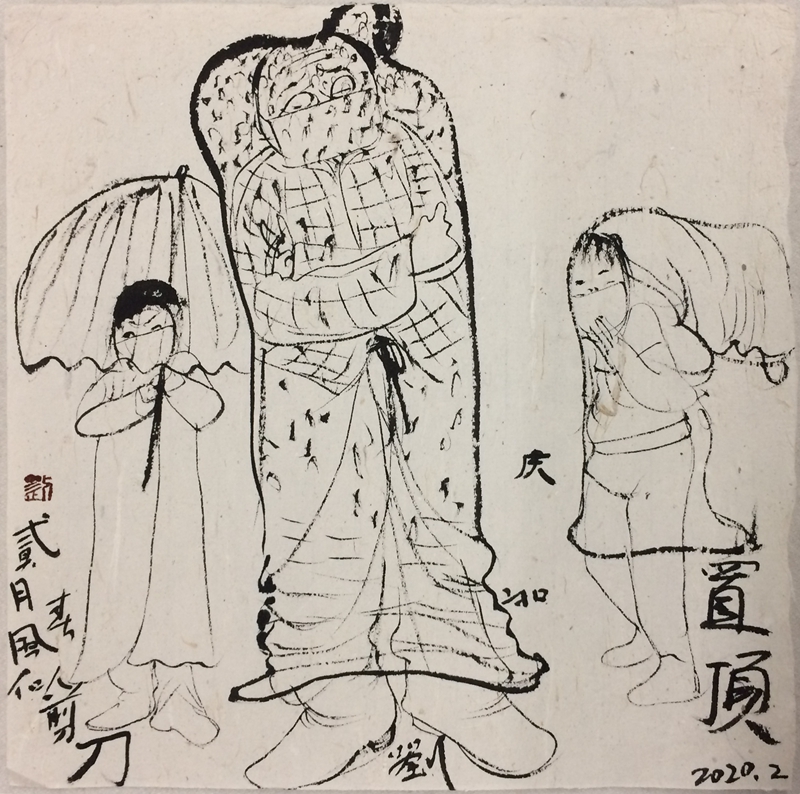 Quarantine 27×27cm Ink on Paper 2020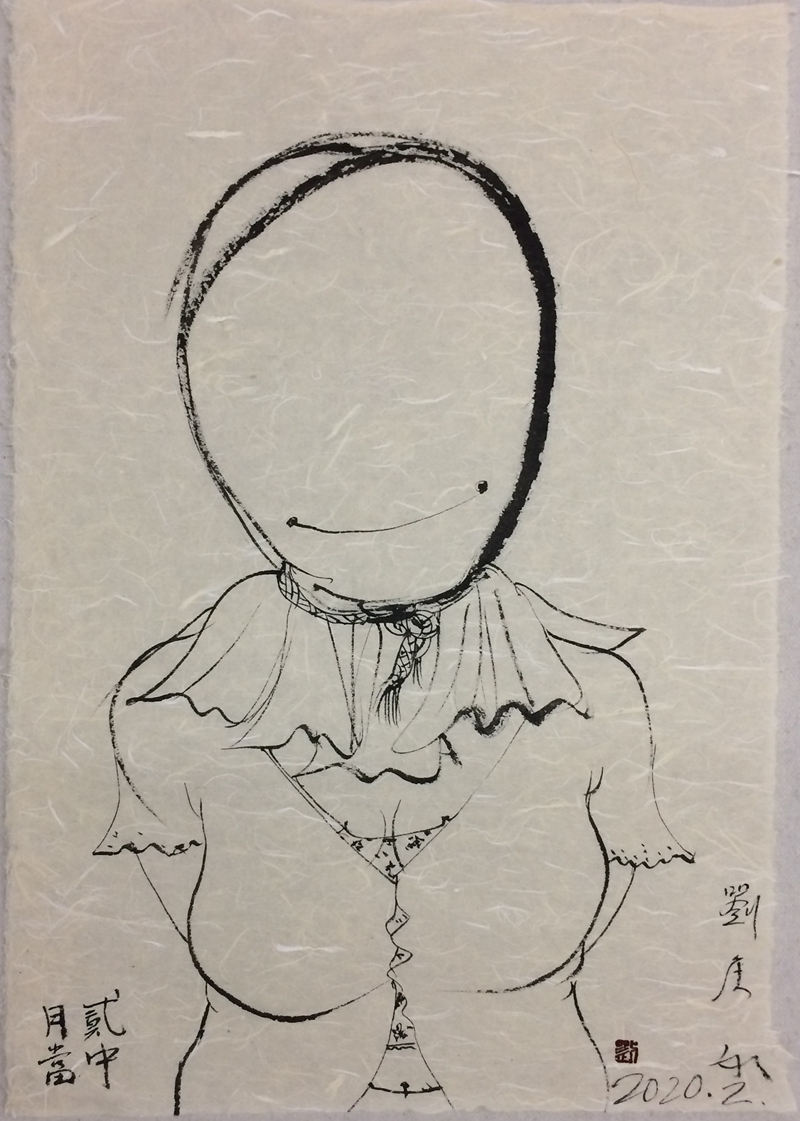 Face 42×31cm Ink on Paper 2020
The time node in my heart should be the day when Wuhan was locked down on January 23rd. The scattered related information began to gather from that day, and the memory seemed to be awakened. The scene of SARS appeared 17 years ago, together with the arrival of false and real news which all stuck in my heart, and fear and anxiety have now become my daily life. Under this condition, painting turns out to be the last thing in my life schedule. Living normally with normal breathing is neglected in our normal day. The touch comes from life, but if your so-called artistic expression looks pale in front of the living reality, then in terms of pandemic prevention and control, drawing is not as realistic as a bottle of "84 disinfectant".
I don't know how we will describe this experience in a few years. When talking about the cunning skill of the virus and demons, can we keep ourselves out of the way? Can we publicly talk about man-made disasters when we discuss natural disasters. Today is March 5th. Someone remembered three people related to this day in history. In fact, every day we experience people who need to be remembered in history. Sometimes these memorials are accompanied by pain, depression or absurdity that exists in your mind. Ordinary people who are not remembered have no time to say goodbye to their relatives when their lives suddenly disappear. Human beings are too powerless when confronting disasters.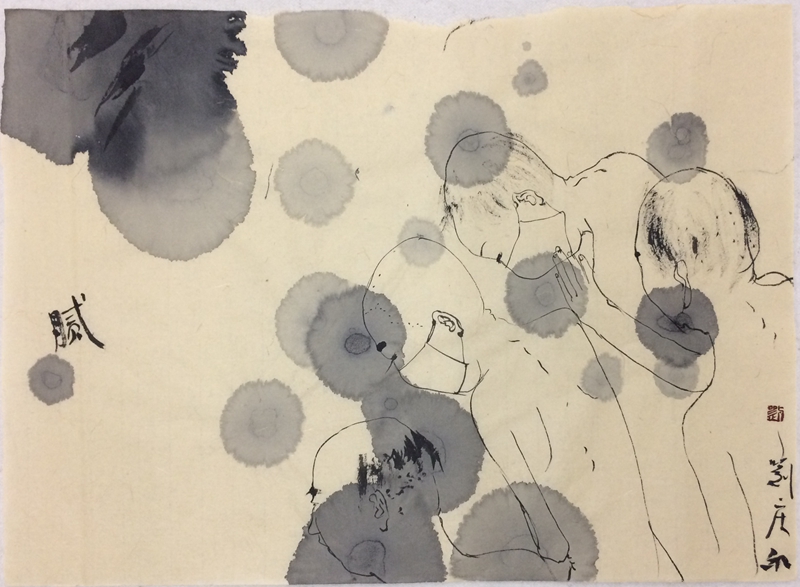 Please 33×44cm Ink on Paper 2020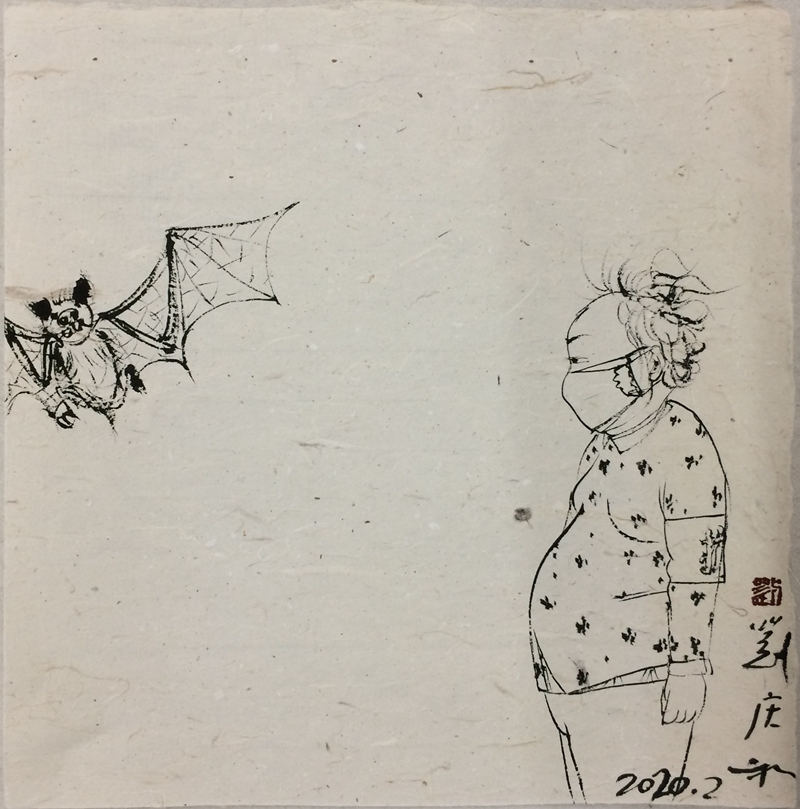 The Bat 27×27cm Ink on Paper 2020
There is a discussion about what do you want to do the most when the pandemic is over after spring? It is estimated that everyone has his or her own answer. I saw that most of the answers were still related to eating or going out for a walk to see relatives that people couldn't meet because of quarantine. Humans are flexible in this way, and our experience always trains us to keep calm and indifferent in front of nature. Yes, life must continue.
Liu Qinghe, Beijing T3 International Art District
March 5th, 2020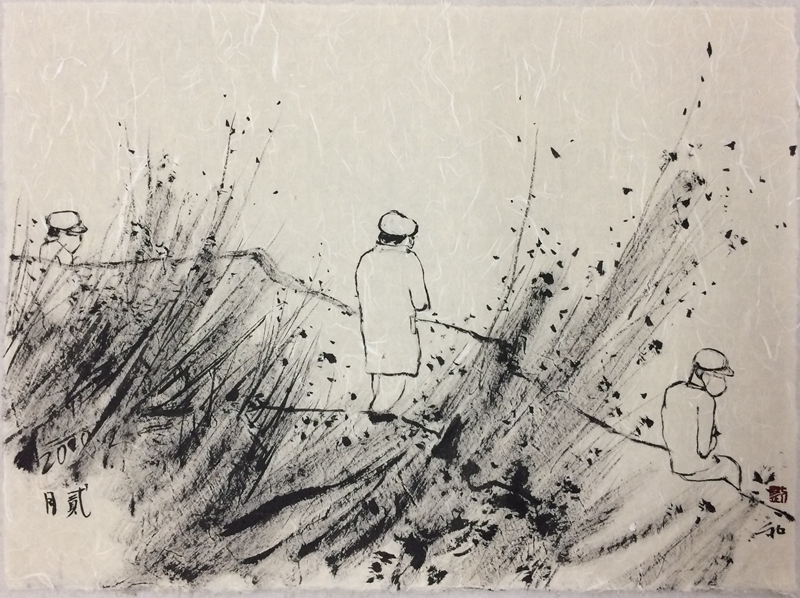 Not Mind 31×42cm Ink on Paper 2020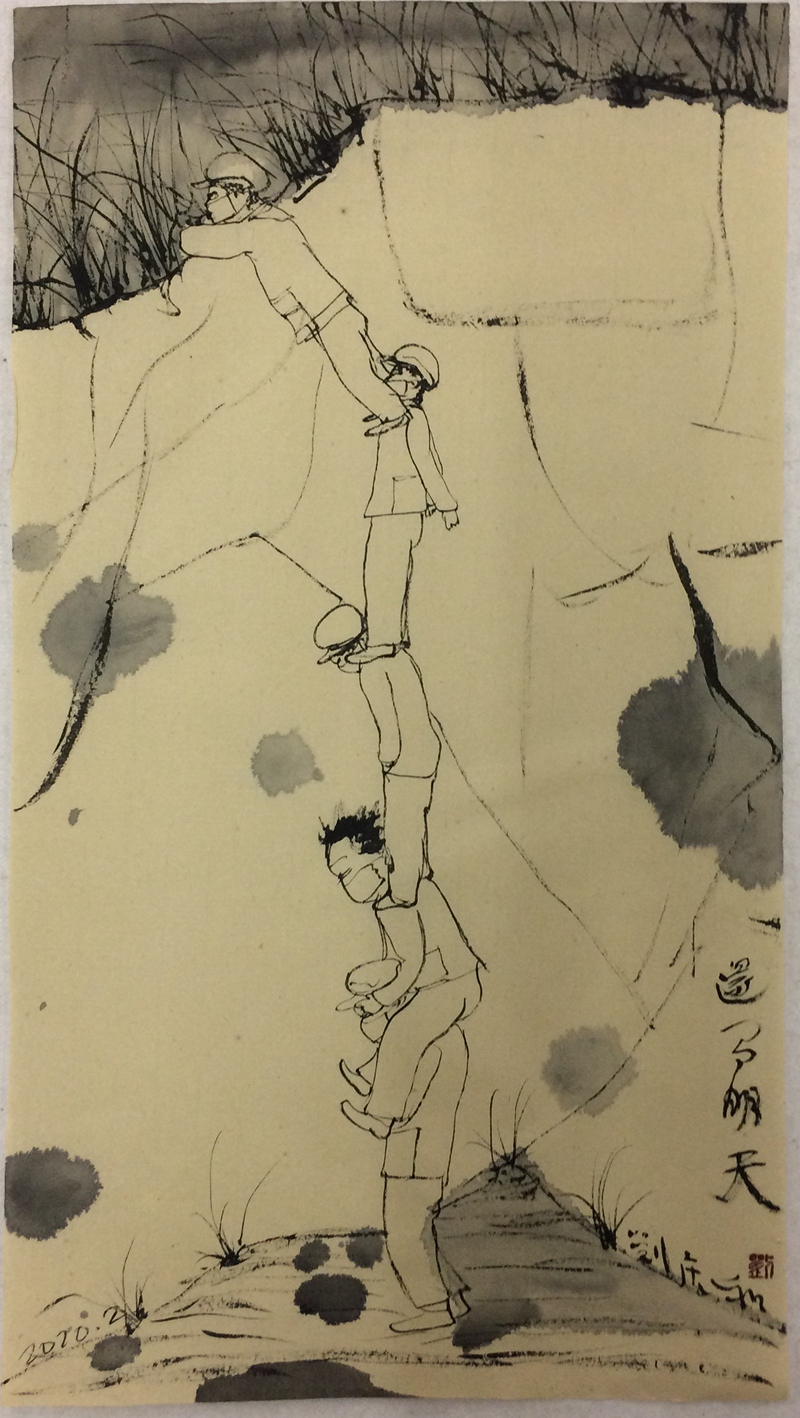 Tomorrow 52×30cm Ink on Paper 2020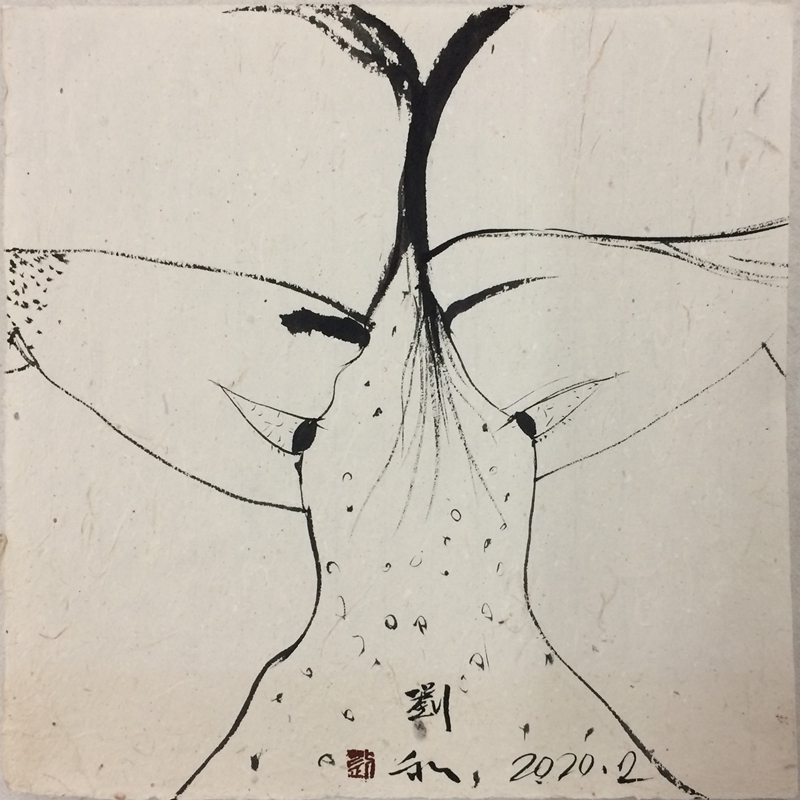 Hello 27×27cm Ink on Paper 2020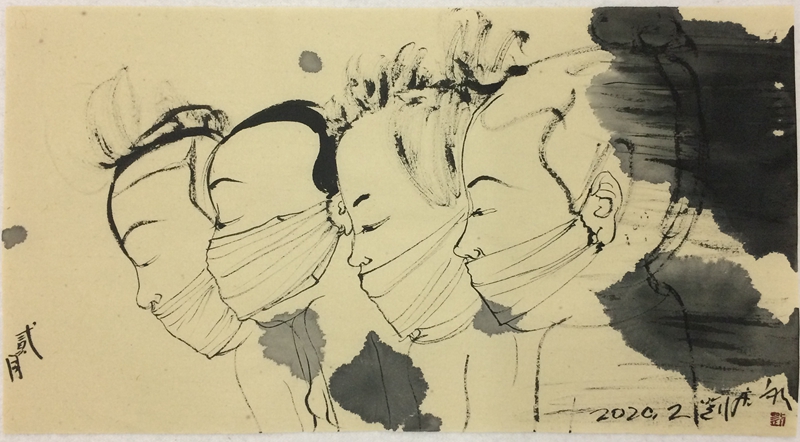 Four Principles—To Do or Not To Do 30×52cm Ink on Paper 2020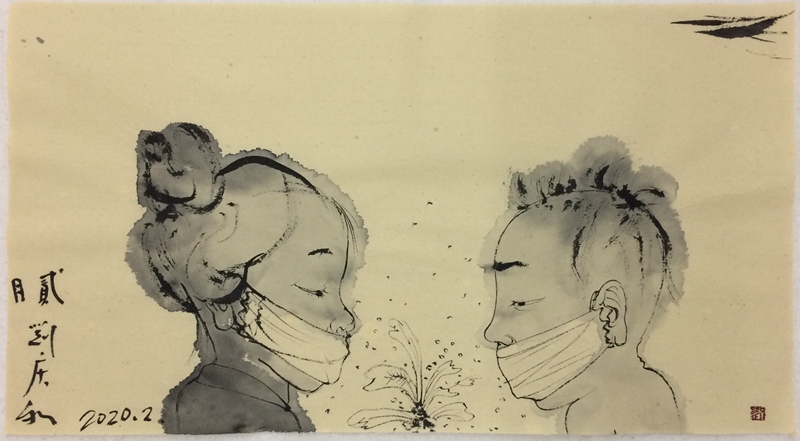 We 30×52cm Ink on Paper 2020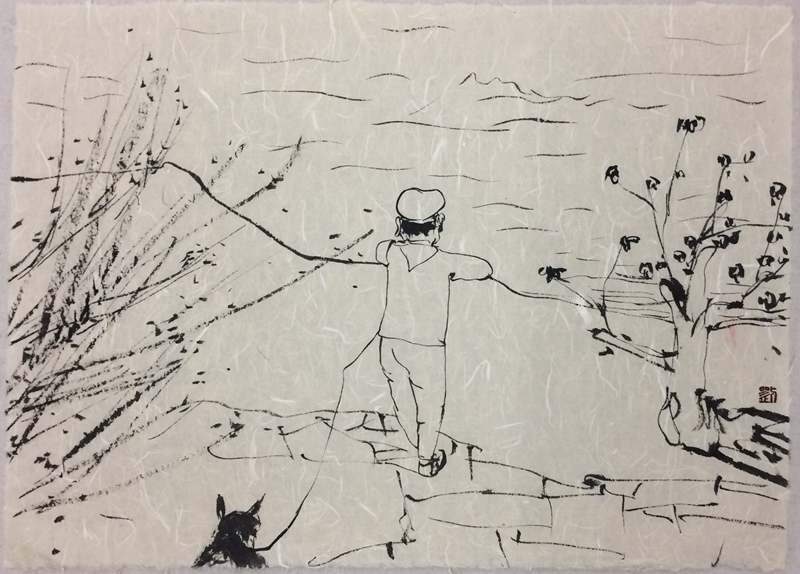 Having Ideals 31×42cm Ink on Paper 2020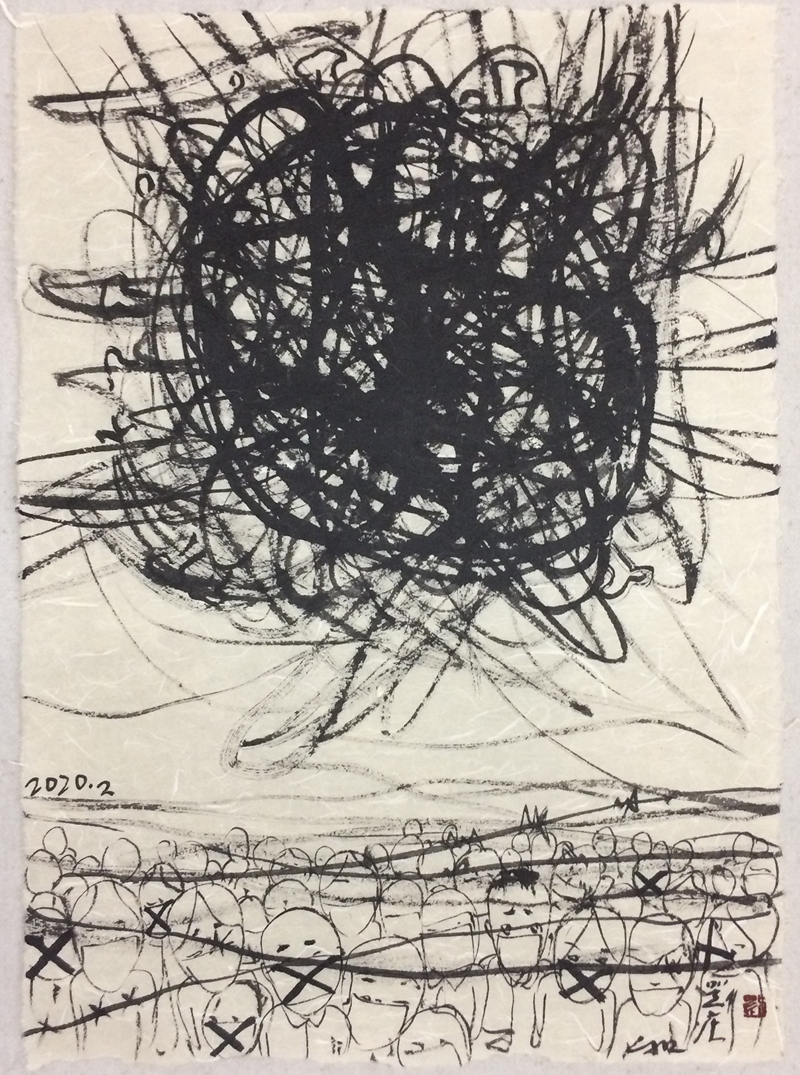 Beings 42×31cm Ink on Paper 2020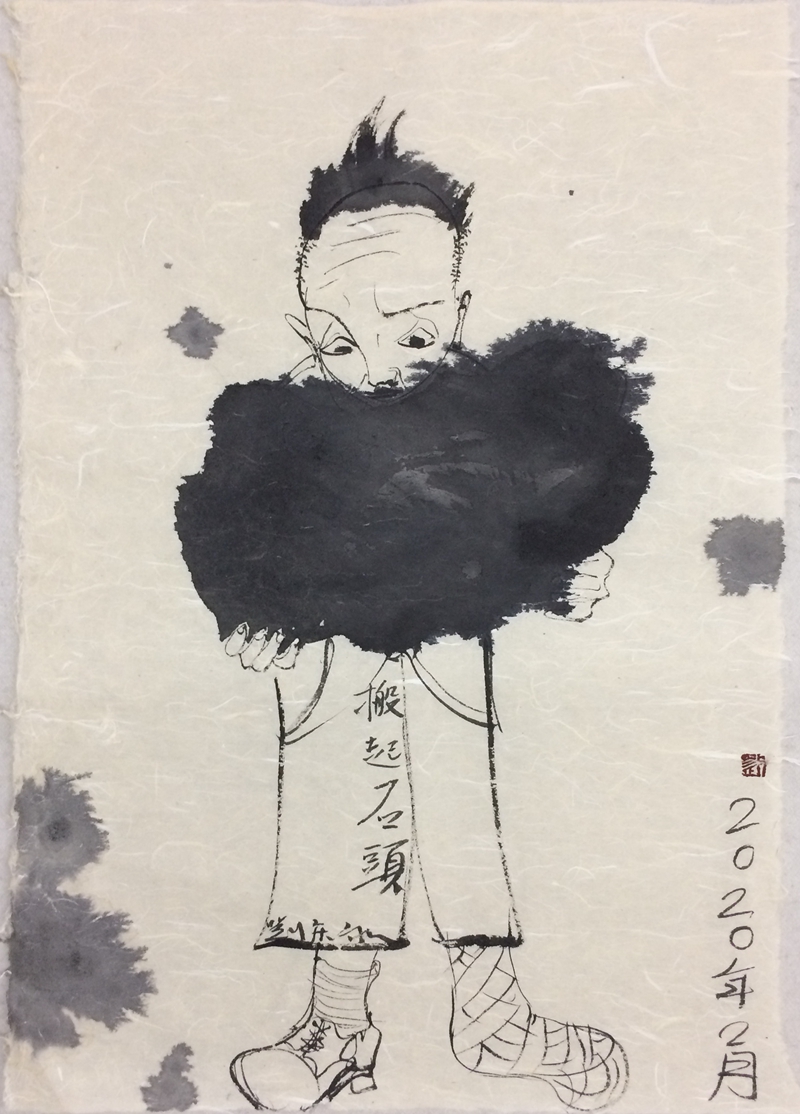 Left Foot 42×31cm Ink on Paper 2020
---
About the Artist: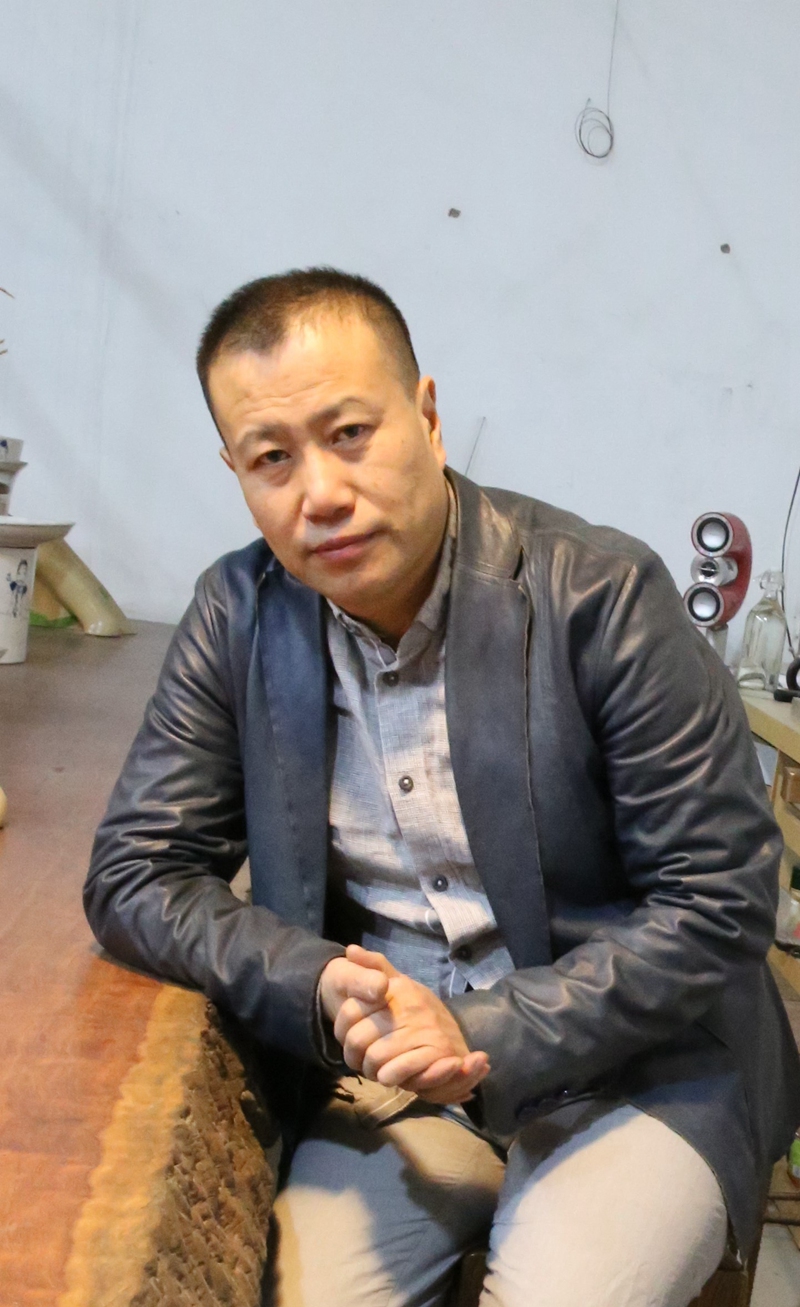 Liu Qinghe was born in 1961 in Tianjin. China. He received degrees from the Tianjin School of Arts and Crafts in 1981, and the Folk Art Department at the Central Academy of Fine Arts in 1987. he received his master's degree from the Chinese Painting Department at the Central Academy of Fine Arts in 1989. He studied at the Academy of Fine Arts at the Complutense University of Madrid in 1992. He is currently a professor, graduate adviser, and the dean of the School of Chinese Painting at the Central Academy of Fine Arts.
Liu Qinghe has held solo exhibitions at the National Art Museum of China, the Beijing Fine Art Academy Museum, Today Art Museum, He Xiangning Art Museum, United Art Museum, and the University Museum and Art Gallery at the University of Hong Kong. He has also participated in group shows at Kunsthalle Göppingen, Beijing Minsheng Art Museum, Power Station of Art, the Chazen Museum of Art, Cleveland State University, Conde Duque Madrid, and MODEM Debrecen. He was named Ink Artist of the Year at the Eighth AAC Awards, and he won the Shanghai Securities News Annual Golden Artist Prize. L'Officiel Art named him Ink Artist of the Year in 2013. His work has been added to important private and institutional collections around the world.
Text and Image Courtesy of the Artist.
Translated and Edited by Sue and Emily