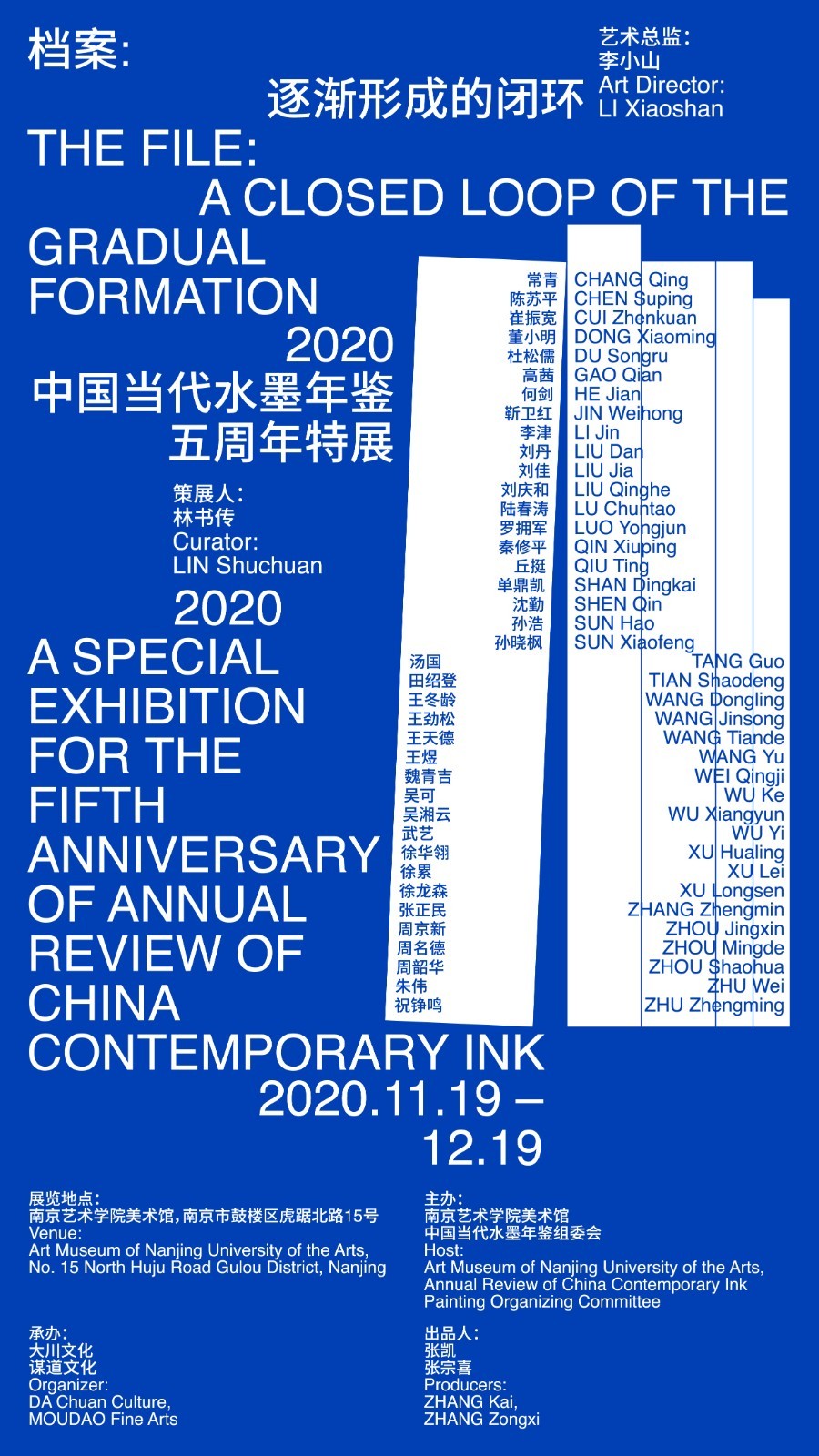 The "craze" of Ink Painting has been going on for a long time, and it has become an unstoppable trend today. Artists, critics, art market, and the inside and outside of the circle are almost all trapped in it. Some of them enjoy its benefits happily, some spare no effort to promote its bright prospects, some are silly to follow the crowd. In a word, Ink Painting seems to usher in a blossoming spring.
Twenty years ago I wrote the article "From Chinese Painting to Ink Painting", in which I specifically discussed the strategy and roots behind the naming. After 30 to 40 years of development, from anxiety, feeler to stability, the field of Ink Painting has gradually formed an obvious closed loop: compared with tradition, it is contemporary, compared with the West, it is local. In such a closed loop, everything is self-circulating, self-justifying and self-positioning. These works are becoming more and more "beautiful" but less and less "meaningful". It seems that everything becomes a destiny, and the inevitability exists like a rock. I want to ask: Where are the probabilities and possibilities? Where is the inheritance and creation? Where are the painters and works that connect with art history? These questions that weren't questions once again become a Hamlet question of Ink Painting.
As a native form of painting, Ink Painting has been subject to continuous doubts and criticisms since the beginning of the last century. Many painters and theorists have devoted themselves to this, produced various narratives, and contributed some works with exploratory value. Taking the opportunity of reform and opening up to the outside world, another cycle of Ink Painting has actually connected with the previous basic board, but it has a larger scale in terms of volume expansion. The scale of what I said is very clear. Countless large and small Ink Painting exhibitions, endless so-called academic seminars, so many market darlings who call themselves Ink painters, various associations, academies, and painting academies are booming. The landscape of the mirage is indeed prone to hallucinations—and illusions can indeed make people excited and inflated, however, everyone knows that the mirage is just a dazzling reflection in the sky.
There is a famous saying: There is a crack in everything, that's how the light gets in. The closed loop of Ink Painting is not a bastion of iron. Taking advantage of the light coming in, artists can still make achievements, and I look forward to it deeply and hopefully.
Li Xiaoshan
Oct,10th, 2020
---
About the exhibition
The File: A Closed Loop of The Gradual Formation
2020 A Special Exhibition for The Fifth Anniversary of Annual Review of China Contemporary Ink
Art Director: LI Xiaoshan
Curator: LIN Shuchuan
Opening: 2020.11.19 15:00
Duration: 2020.11.19 – 12.19
Venue: Art Museum of Nanjing University of the Arts, No. 15 North Huju Road Gulou District, Nanjing
Host: Art Museum of Nanjing University of the Arts, Annual Review of China Contemporary Ink Painting Organizing Committee
Organizer: DA Chuan Culture, MOUDAO Fine Arts
Producers: ZHANG Kai, ZHANG Zongxi
Participating Artists: CHANG Qing, CHEN Suping, CUI Zhenkuan, DONG Xiaoming, DU Songru, GAO Qian, HE Jian, JIN Weihong, LI Jin, LIU Dan, LIU Jia, LIU Qinghe, LU Chuntao, LUO Yongjun, QIN Xiuping, QIU Ting, SHAN Dingkai, SHEN Qin, SUN Hao, SUN Xiaofeng, TANG Guo, TIAN Shaodeng, WANG Dongling, WANG Jinsong, WANG Tiande, WANG Yu, WEI Qingji, WU Ke, WU Xiangyun, WU Yi, XU Hualing, XU Lei, XU Longsen, ZHANG Zhengmin, ZHOU Jingxin, ZHOU Mingde, ZHOU Shaohua, ZHU Wei, ZHU Zhengming
Courtesy of the artists and Art Museum of Nanjing University of the Arts, for further information please visit http://nuamuseum.lmyingxiao.cn/.