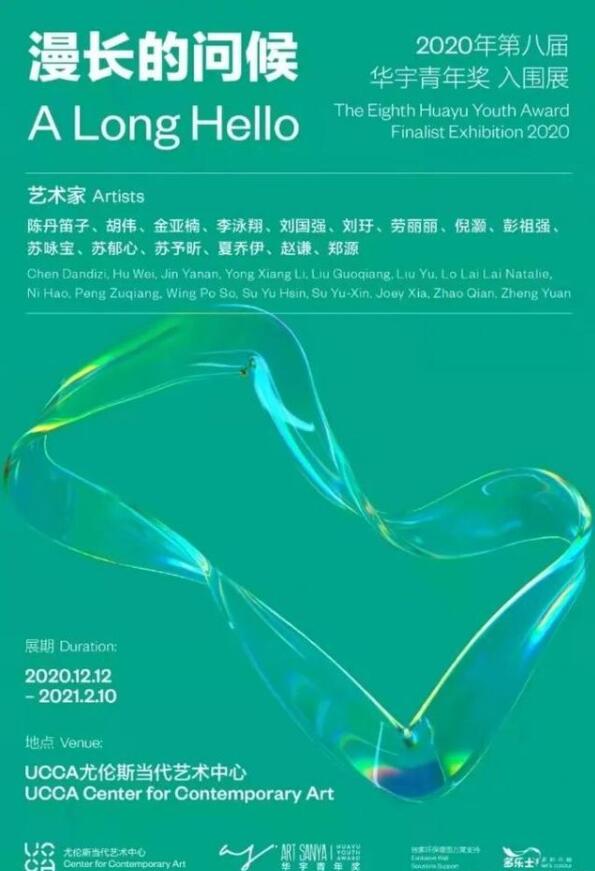 Artists work both within and beyond the immediate world. Today's artists inevitably respond to topics like modernity, post-colonialism, and globality—especially Chinese artists, who bring a distinct perspective from their position at one end of the globalization process. Some artists may still focus on recognized disciplines within the natural, human, and political worlds—sites primed for clear-cut, black-and-white analysis. Yet others among China's younger generation of artists, including those featured in this exhibition, situate themselves inside networks of knowledge and technology, rather than viewing the world as an object external to themselves. This entails the bringing together of complex disciplines, technologies, and knowledge systems, leading artists to assume an alternate identity: that of researchers confronting elusive subjects such as history, geography, or biology. This fluidity is not the result of dabbling, but a mixing of fact and fiction to create further frameworks for knowledge. The issues that their predecessors were obsessed with—differences between East and West, previous understandings of colonialism—have to some degree evaporated thanks to the level playing field created by the spread of knowledge and technology. Young artists have the confidence to tackle topics far away from their immediate surroundings without apprehension.
The fifteen artists presented here enjoy confronting and analyzing the structures of knowledge and technology, placing themselves in dialogue with these systems. They are highly educated, and sometimes take on roles that more closely resemble those of writers and researchers than that of the conventional artist. In both research and presentation, they demonstrate an investigative approach that often aspires to create an encyclopedic genealogy of their subjects. Some are fascinated by the research process itself, delving into the many topics that interest them and doing in-depth studies from surprising angles. Others are less drawn to the minutiae of specific subjects, more willing to break boundaries to build grand narratives. At the same time, in contrast to universal myths that emphasize the importance of an artist's character and personality, they hide themselves within highly speculative work, underemphasizing intuition and individuality, sometimes even turning away from individual self-expression. Instead, their focus is the object as observed by the subject, rather than the self as the subject of the artist.
As such, these artists' working methods seem to be poised at a critical point—a point at which they establish a connection with the world, yet maintain their distance, keeping an outsider's perspective. The knowledge systems that each artist either confronts or constructs are diverse, with reality and illusions coexisting, allowing them to study or create a multitude of virtual and fabricated narratives; to feel and speculate, imagine and misinterpret, and disguise and embellish the systems that concern them; to stop at exactly the right moment every attempt to engage in unnecessary dialogue; and to deliberately avoid entering into a set intellectual framework. Maintaining a sense of critical distance and a requisite sense of uncanny strangeness, from an ambiguous position these artists extend a sustained, continuous greeting out to the world: a long hello.
The Eighth Huayu Youth Award
Shortlisted Artists:

Chen Dandizi, Hu Wei, Jin Yanan, Yong Xiang Li, Liu Guoqiang, Liu Yu, Lo Lai Lai Natalie, Ni Hao, Peng Zuqiang, Wing Po So, Su Yu Hsin, Su Yu-Xin, Joey Xia, Zhao Qian, Zheng Yuan.
About Huayu Youth Award
The Huayu Youth Award is an art prize and philanthropic initiative established in 2013 by the Huayu Group. It aims to recognize the work of young artists consistently experimenting and exploring within the context of China's complex contemporary cultural landscape. Each year, the award presents the cutting edge of contemporary art in China, and the multifaceted practices of a new generation of artists. Besides cash prizes for each year's winners, the Huayu Youth Award also offers recipients funding and support relevant to their practices. This may include assistance for the completion of artworks and projects, curatorial support for related exhibitions, or help with media outreach and publications. Moreover, through a series of conferences and programs, it also provides emerging art critics and scholars a platform for discussion.
Founded in 1989, the Huayu Group is a large-scale corporation with commercial real estate as its strategic core. In recent years, the Huayu Group has actively supported the development of contemporary art in China through "Sanya Art Season," a large-scale public art program.
About the exhibition
Dates: 2020.12.12 - 2021.2.10
Venue: UCCA
Courtesy of the artists and UCCA, for further information please visit https://ucca.org.cn/en.