"Mingzhou", was a pseudonym created by Zhang Guangyu himself, which conveyed his lofty imagination of "a bright universe." Mr. Zhang Ding once described Zhang Guangyu's artistic achievements as "a Pride of Asia." And Mr. Liao Bingxiong once wrote a specific review to emphasize Zhang's forward-looking attitude as he was "a pioneer looking for new paths." He was a "most prestigious artist and elder brother" in Ye Qianyu's memory, and he was honored by A Cheng as "the strongest practitioner to experience a contemporary transformation in Chinese modeling factors as well as an immortal forerunner of Chinese animation." He is also known as "Father of the Monkey King" and "originator of a national trend". Zhang Guangyu has so many "labels" that it is difficult to completely outline Zhang Guangyu and his artistic experience.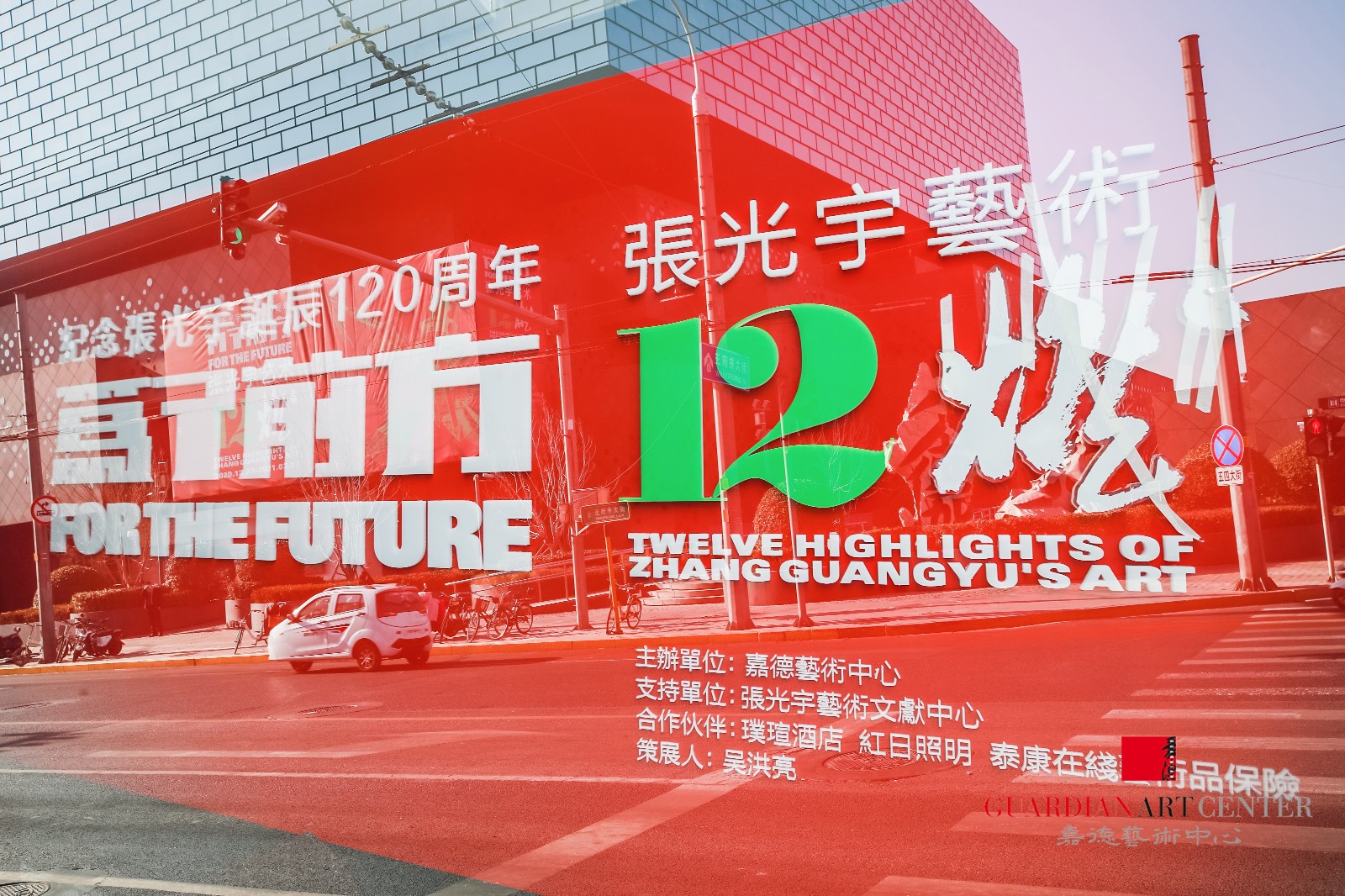 Exhibition View of "For the Future: Twelve Highlights of Zhang Guangyu's Art"
Zhang Guangyu was born in Wuxi, Jiangsu Province on August 25th, 1900. On the occasion of the 120th anniversary of Mr. Zhang's birth, "For the Future: Twelve Highlights of Zhang Guangyu's Art" organized by the Guardian Art Center was opened to the public from December 23rd, 2020. The exhibition was curated by Wu Hongliang and supported by Zhang Guangyu Art & Documentation Center. There are over 500 exhibits on display in "For the Future: Twelve Highlights of Zhang Guangyu's Art", including 288 precious original works by Zhang Guangyu, spanning from 1918 to 1963, covering Zhang Guangyu's entire artistic career.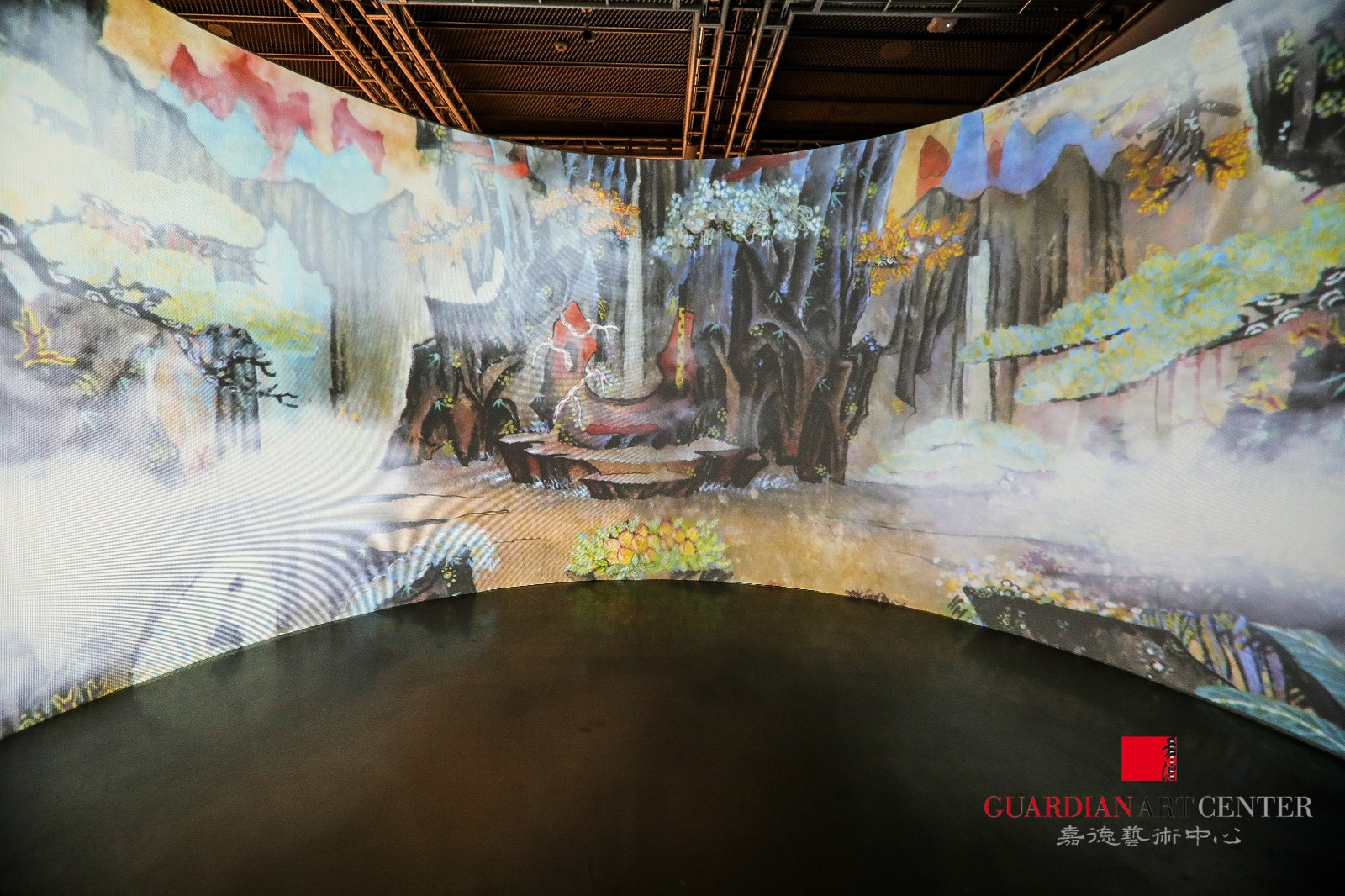 Exhibition View of "For the Future: Twelve Highlights of Zhang Guangyu's Art"
Mr. Wu Hongliang shared a story at "Guangyu Afternoon Tea" in November, and he has also recorded this experience in the preface: "Zhang Guangyu with 48 expressions, would be 120 years old this year. Unfortunately, the public still does not know who he is! Whenever I think of the introduction on the internet, "Zhang Guangyu, male, Han nationality, Chinese." I cannot help laughing but the tears in my eyes that have not yet fallen are full of bitterness."
With support from a long list of renowned colleagues, friends, students and fans, Mr. Zhang Guangyu has made remarkable achievements and his artistic practices are so rich that they are difficult to define and accurately describe his contribution with many "slashes". He is a master of modernist art in China and one of the pioneers of Chinese modern painting. He is also an outstanding painter, cartoonist, designer, publisher, art educator, and he made great achievements in the design of advertising, logo design, illustration, cover design, film art, art and crafts, furniture design, murals, photography, stage art, stamp design, decorative design and other fields. He is one of the chief designers of the national emblem of the People's Republic of China. He has created more than a dozen influential publications and designed the animation image for the classic "Havoc in Heaven"; meanwhile, he is also one of major designers for the national images such as the Great Hall of the People, and later he served as a professor at the Central Academy of Arts & Design and a council member of China Artists Association. The diversity of his identities indicates his rich practice which also constitutes the narrative thread of this exhibition.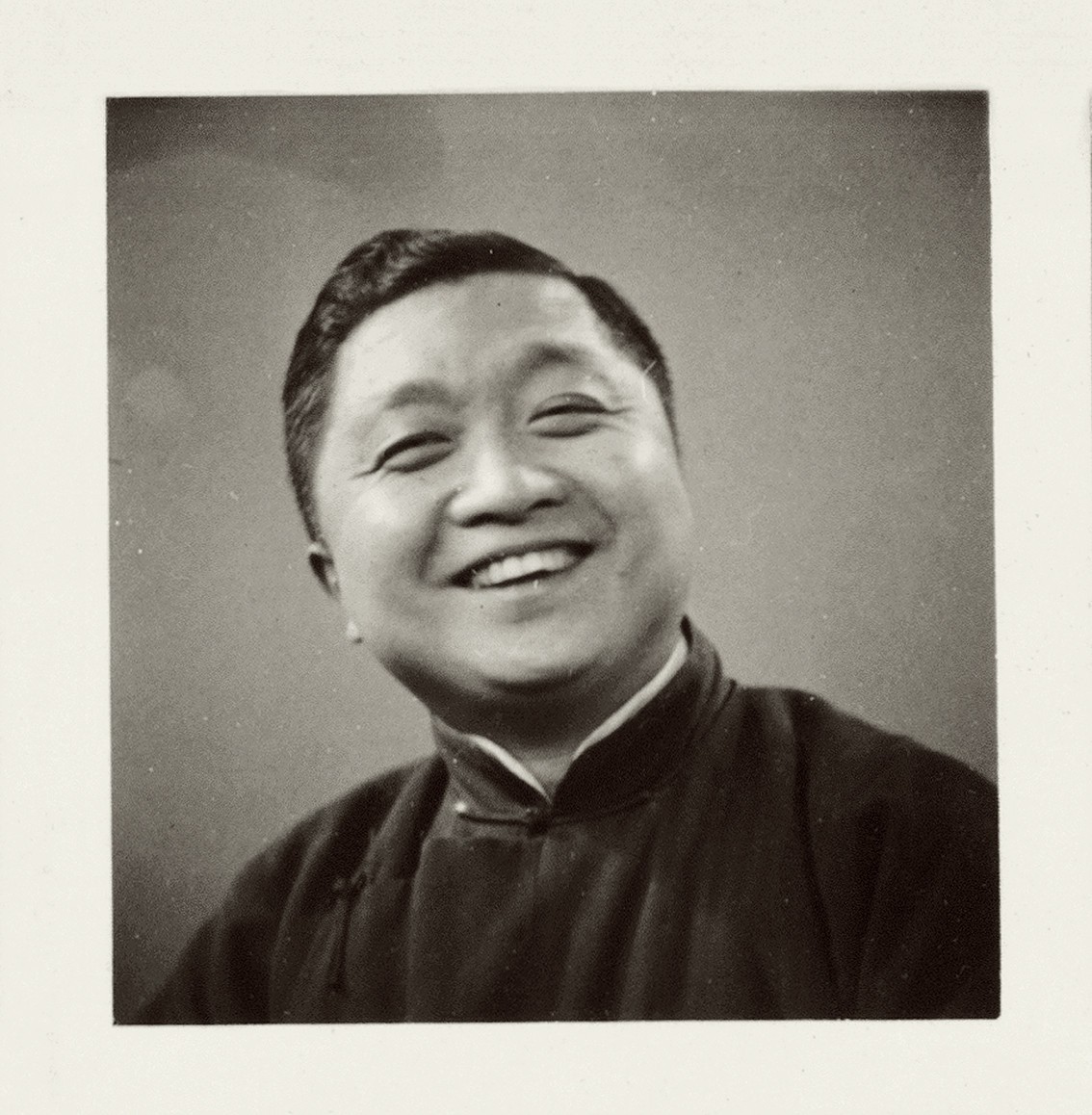 "48 Expressions", Zhang Guangyu was in Shanghai in the 1930s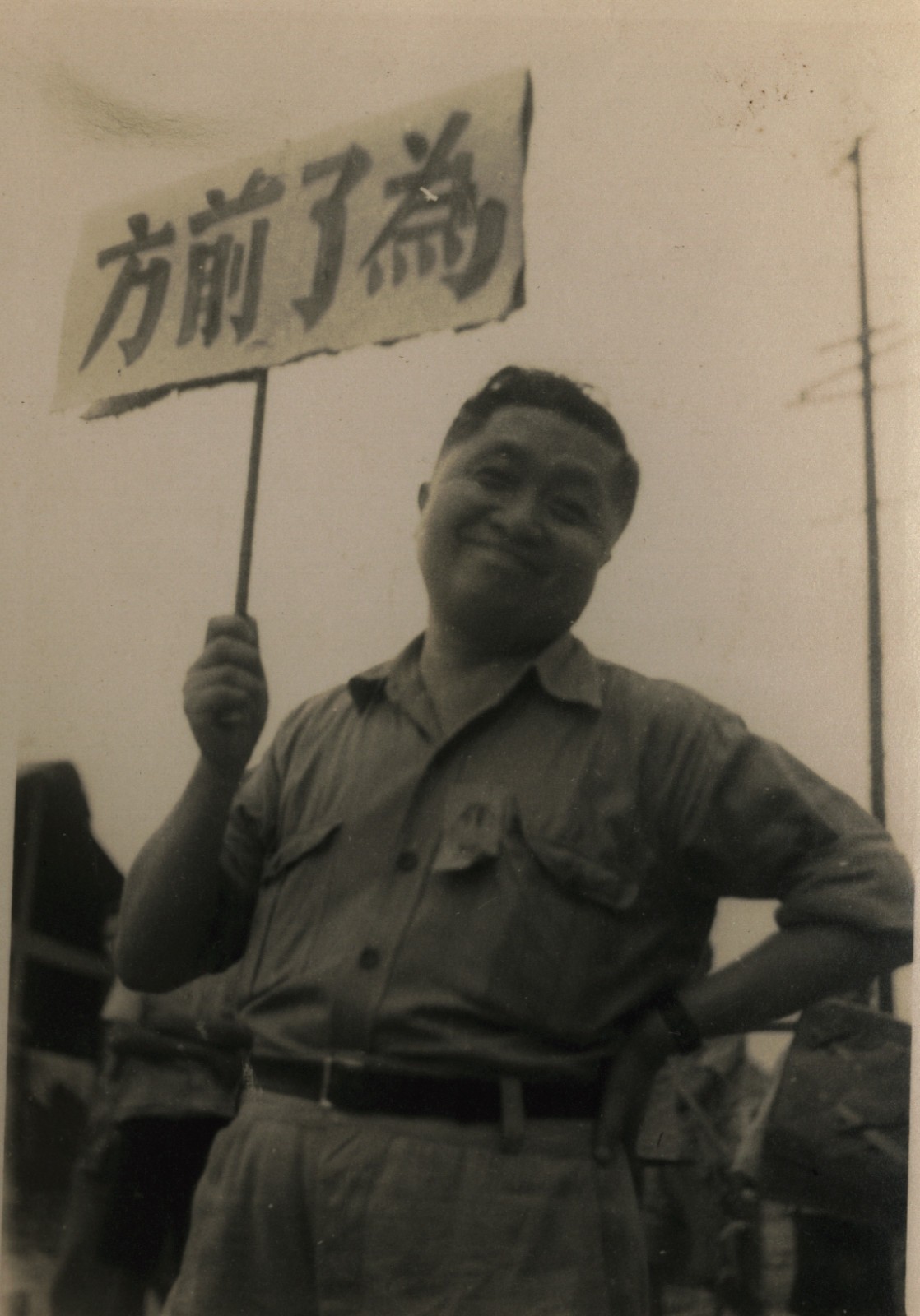 Zhang Guangyu held the sign "For the Future" in Hong Kong around 1938
The exhibition has been formed from themed narration, exhibition arrangement, detailed setting, to conversion presentation, interaction, public activities around the starting point to answer "who Zhang Guangyu is."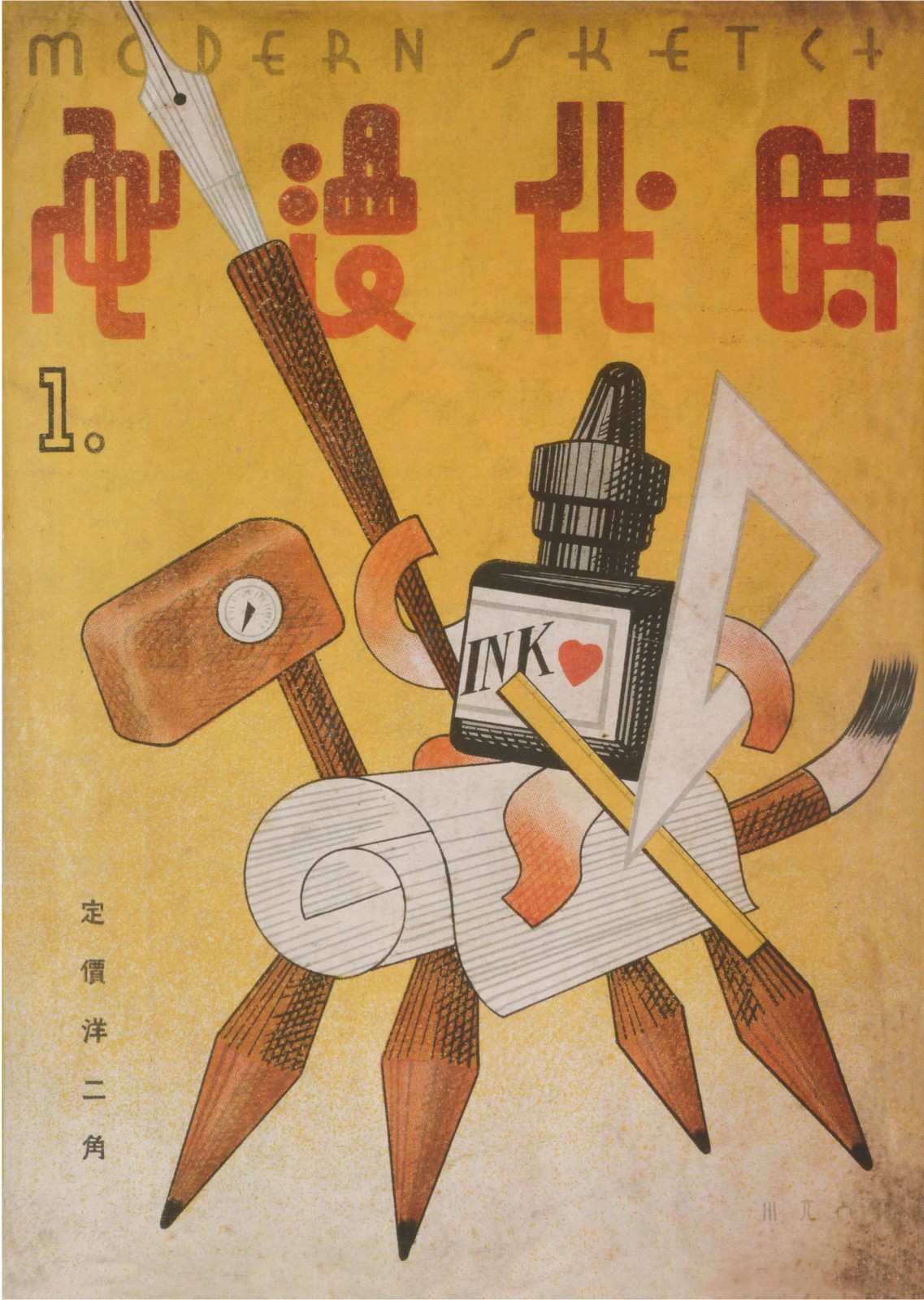 "Comic Knight", Cover of Modern Sketch Issue 1, 28×43cm, 1931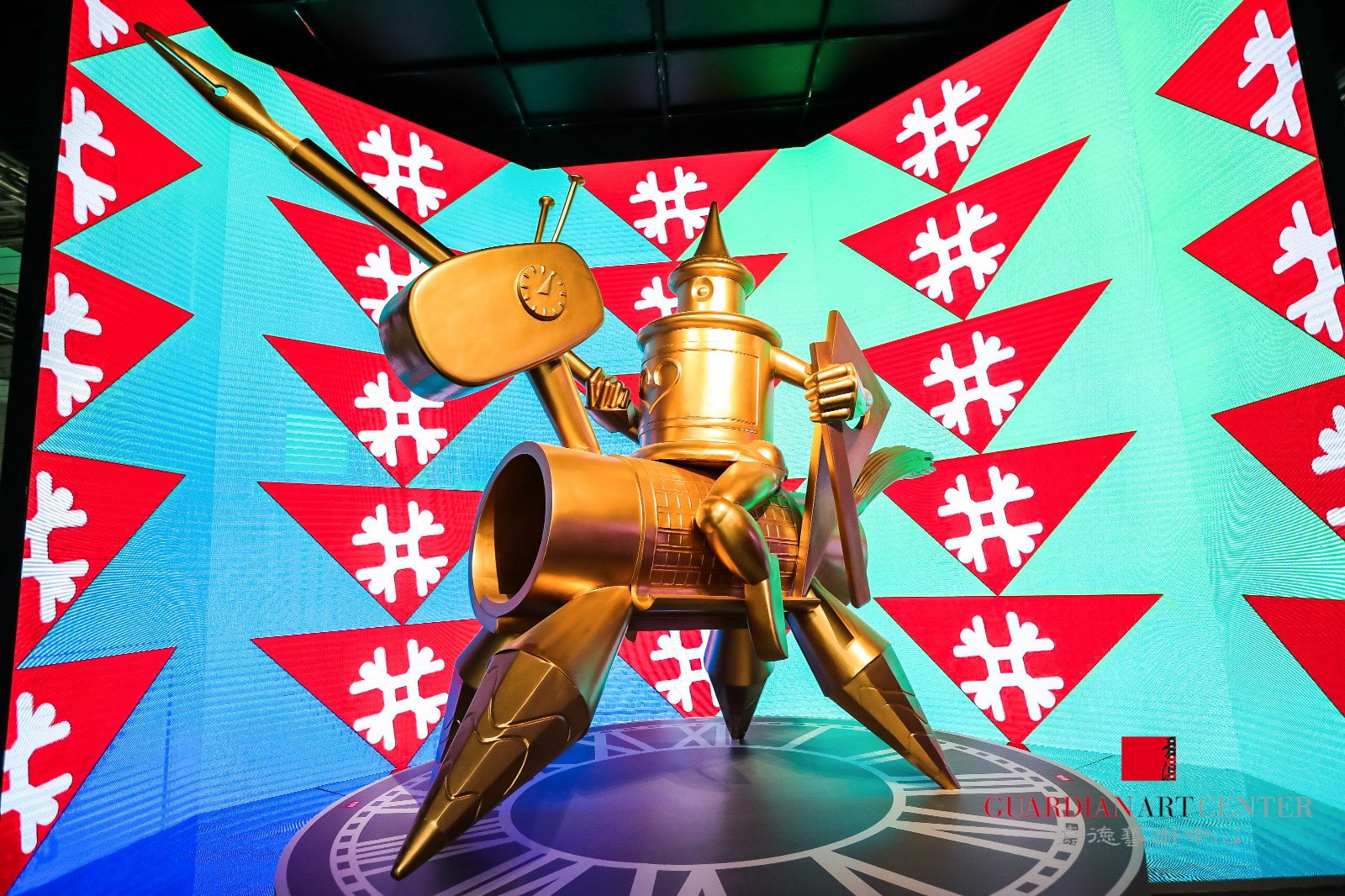 Exhibition View of "Comic Knight"
At the entrance to the exhibition hall, Zhang Guangyu's cartoon character "Comic Knight" on the cover of the first issue of Modern Sketch in 1934 has been made into a physical sculpture: the ink bottle is an armor, the bottle cap is a helmet, and the knight holds a "weapon" which is a pen as his sword. Its significance is simple and clear, pen and ink can be used as weapons, to point at malpractices and fight against injustice. Behind the knight is a background of magnificent kaleidoscope, which is drawn from the decorative patterns in Zhang Guangyu's many works and presented in contemporary new media.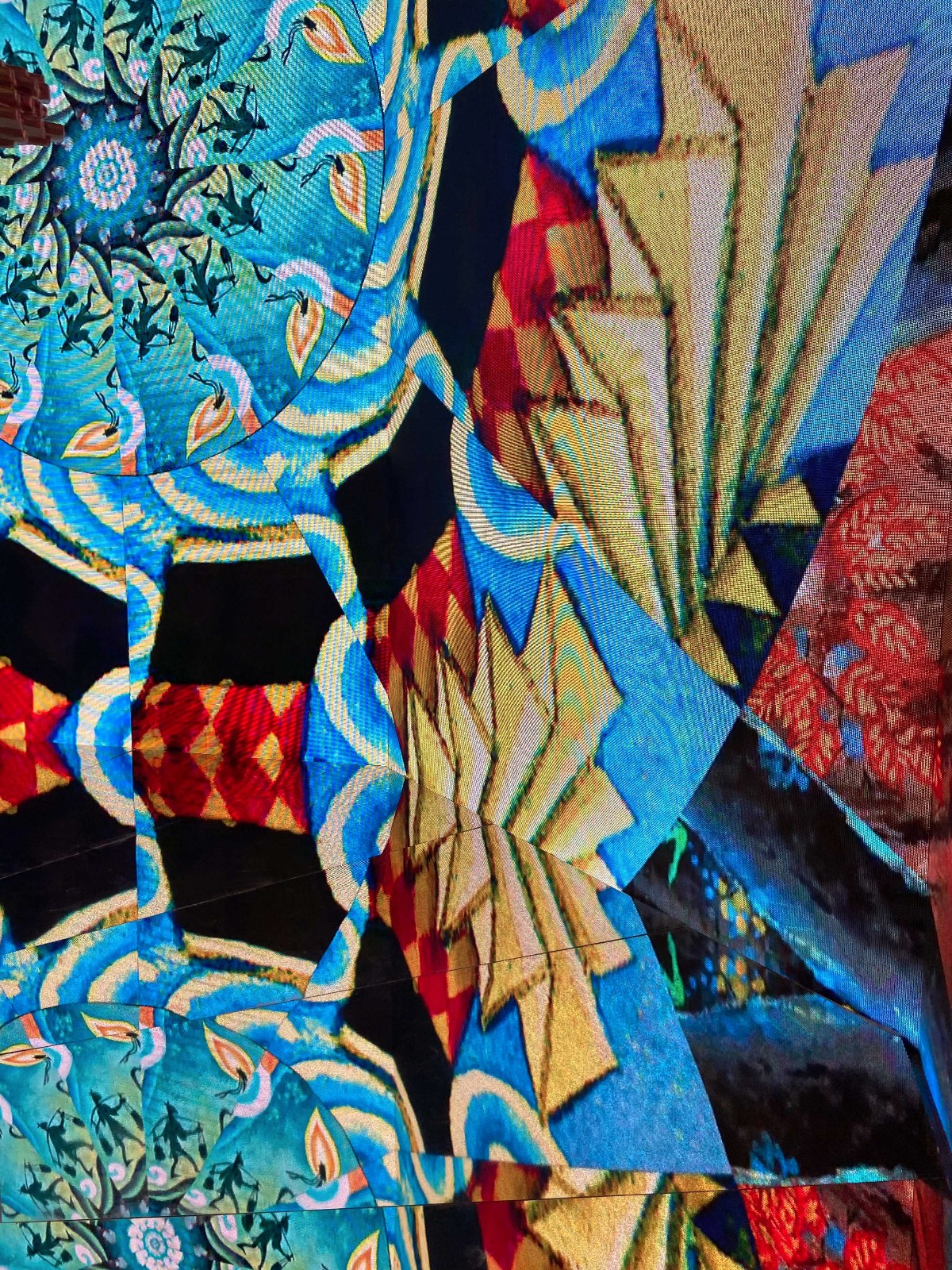 The background kaleidoscope of "Comic Knight" is based on the decorative patterns by Zhang Guangyu and presented in a contemporary new media.
From here on, the PK (punch and kick) between traditional display methods and emerging digital technologies including neon lights and LEDs, has already begun. "Comic Knight" leads people into the exhibition area, and visitors can find the source of "For the Future", it was taken in Hong Kong around 1938 when Zhang Guangyu was conducting literary and artistic propaganda for the front line of the War of Resistance against Japan, he was cheering in the photo.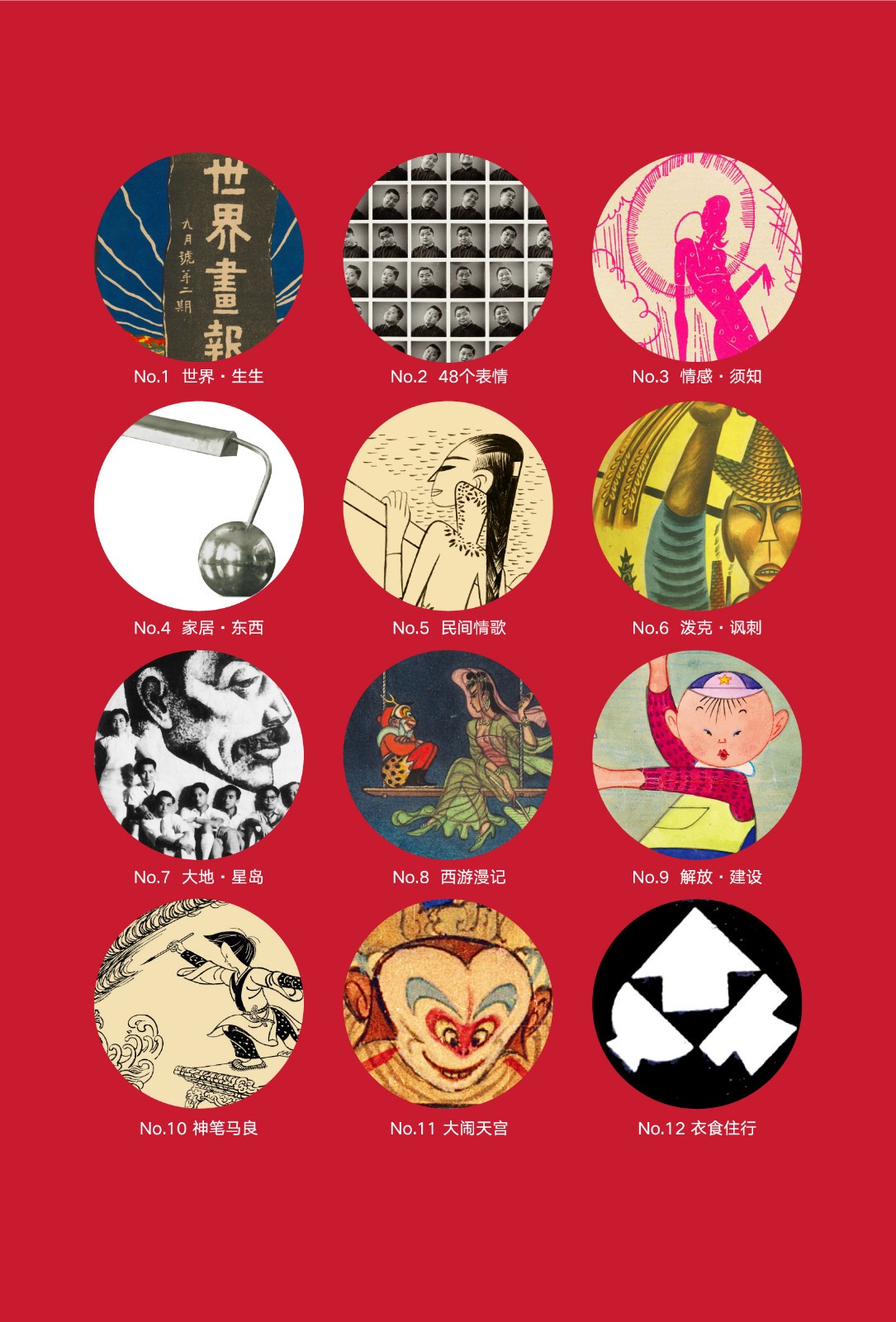 Twelve Highlights of the Exhibition
After walking through these dazzling neon listings with various "keywords" related to it, there was frequent flashing in the narrow aisle and rich levels of lighting which ushered in the 12 main highlights of the exhibition: "The World of SHI JIE, The Life of SHENG SHENG", "48 Expressions", "Tips for Young Ladies", "Home Furnishings", "Folk Love Songs", "Puck· Satire", "TATI and SING TAO", "Wonders of Westland", "Liberation and Construction", "Ma Liang and His Magic Brush", "Havoc in Heaven", "The Wheel of Life: Clothing, Food, Housing, and Transportation".
1918, Pictorial World Issue 2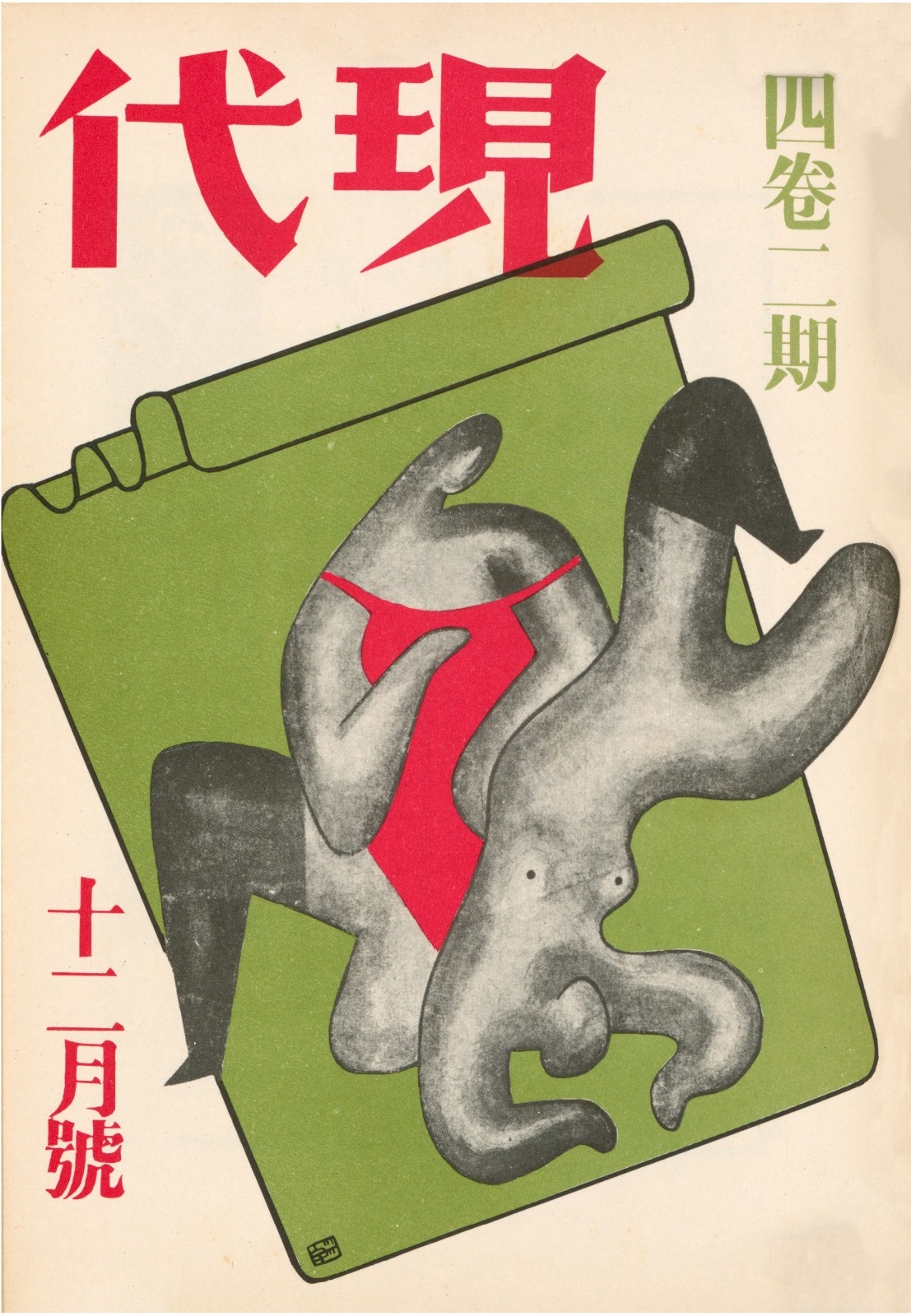 December 1933, Modern Volume 4 Issue 2
Zhang took no interest in the family business of traditional Chinese medicine of his paternal side, or the private banking business of his maternal side rather more interested in reading and painting. After basic schooling in Shanghai, he began to truly embark on his path to art. In 1916, he began to learn "scenery for stage design" with his master and later he went to an art company to create paintings. Prints on paper at that time were the most influential and extensive means of communication. The first part of "The World of SHI JIE, The Life of SHENG SHENG" presents his drawings, covers, illustrations, paintings since 1918, for Pictorial World, the Motion Picture Review, China Cinema News, Pictorial Shanghai, Shanghai Manhua, Shiritan, Modern Sketch, Wanxiang, Independent Manhua, Shiri Magazine, and Shanghai Puck, as well as the paintings for New Poetry Library in 1936, these have shown his courage to transform poetry into avant-garde modern paintings. His experience of drawing in Shanghai is of vital importance to Zhang Guangyu. "World Pictorial is a meeting point", as through this he met people who shared the same interest, it was "the most free and happiest period in Zhang Guangyu's life, and his wonderful ideals in art emerged since then."[1]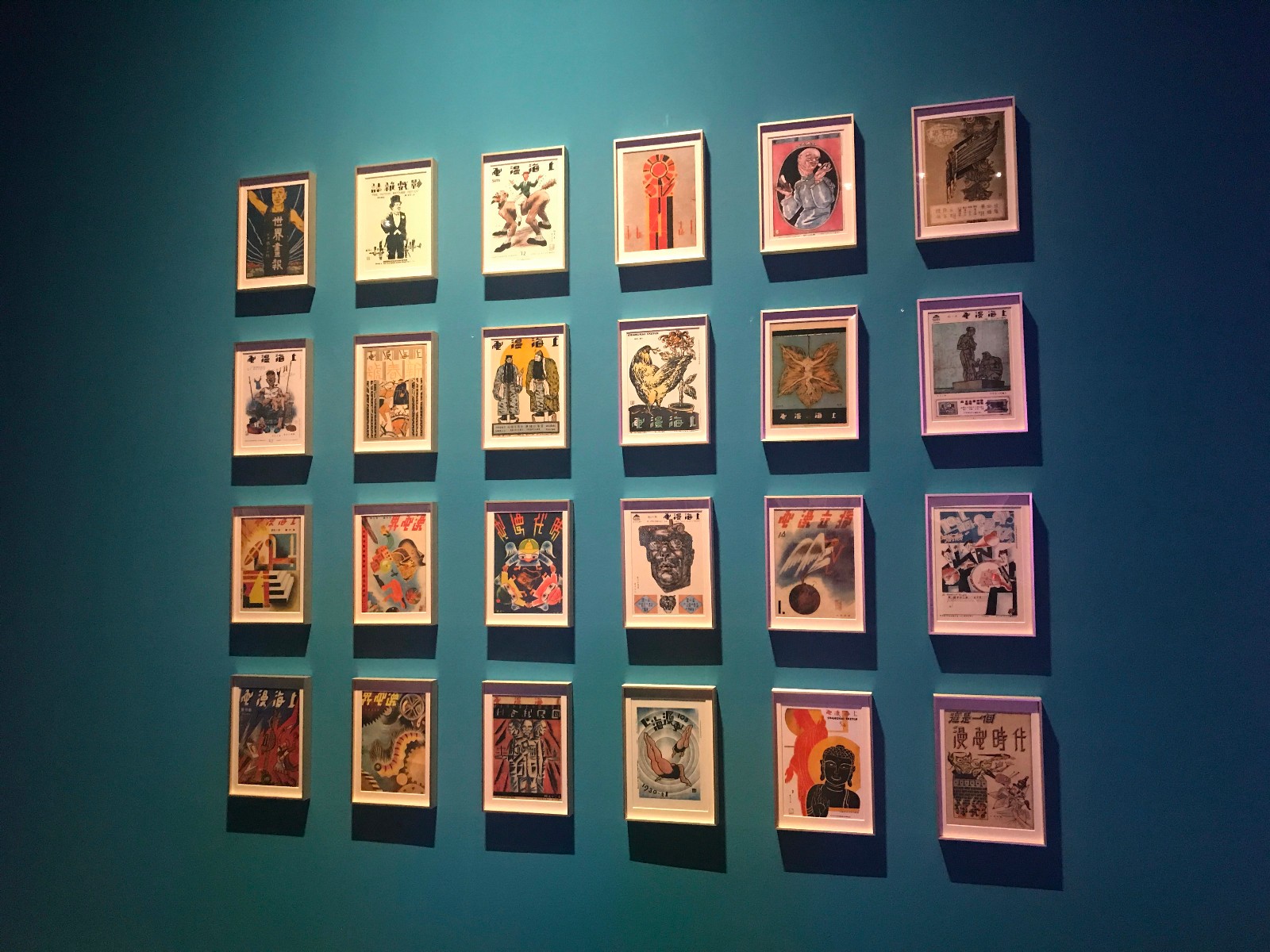 Various Covers of Magazines at the Exhibition © CAFA ART INFO
These have exerted a considerable influence on future generations. Such as, Mr. Huang Yongyu wrote that "My art career started with comics" in Older Men Than Me, "We like to read Shanghai Manhua and Modern Sketch, as I think they are not only boons for us to know the world, but they are also weapons we can use to criticize the world." [2]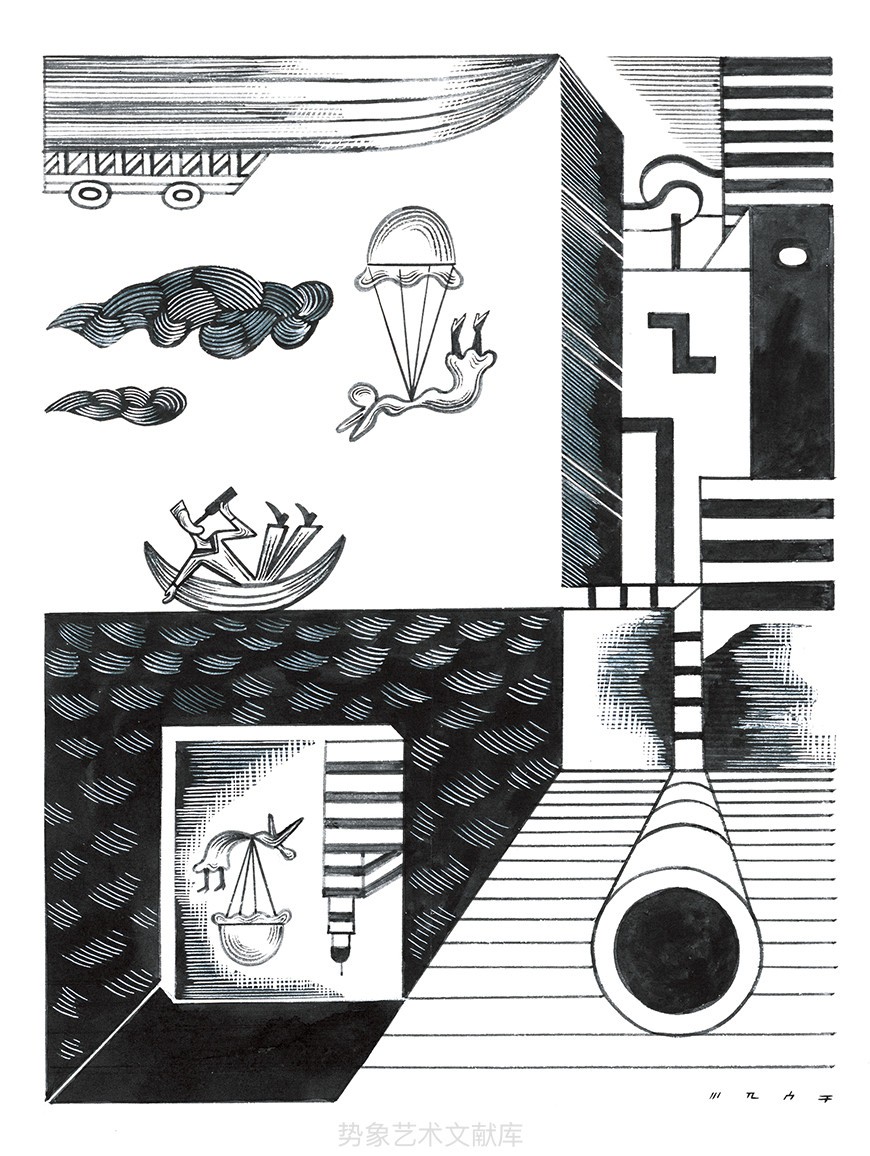 Cover Painting of The Ballad on the Sea (By Hou Ruhua), 38×29cm, 1936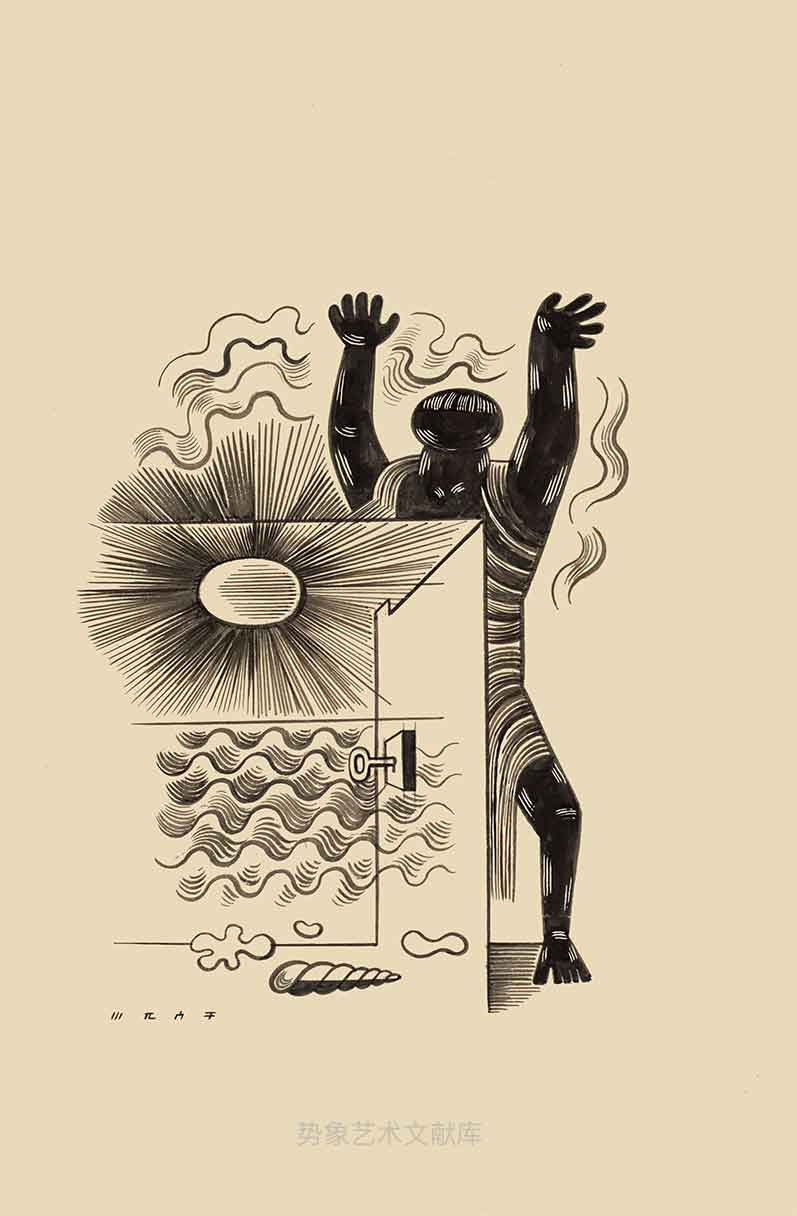 Cover Painting of Weide's Poetry Collection, 43×28cm, 1936
One of the salient features in Zhang Guangyu's visual expressions is that he is insightful and speculative in creations with multiple means. In 1924, he initiated the Photography Association and he recorded his "48 Expressions" in a photographic way which demonstrated his bold introspection and self-observation; "Puck· Satire" and "TATI and SING TAO" showcase various magazines and texts, which were quite contemporary as he regards a pen as a weapon, like the "Comic Knight" full of force. The New Wonders of Westland was created in 1954 as a sequel to Wonders of Westland. Upholding the idea of including humor and sarcasm into cartoons, this sequel depicts the story of Sun Wukong and Zhu Bajie traveling to the West again, featuring more cartoonish characters.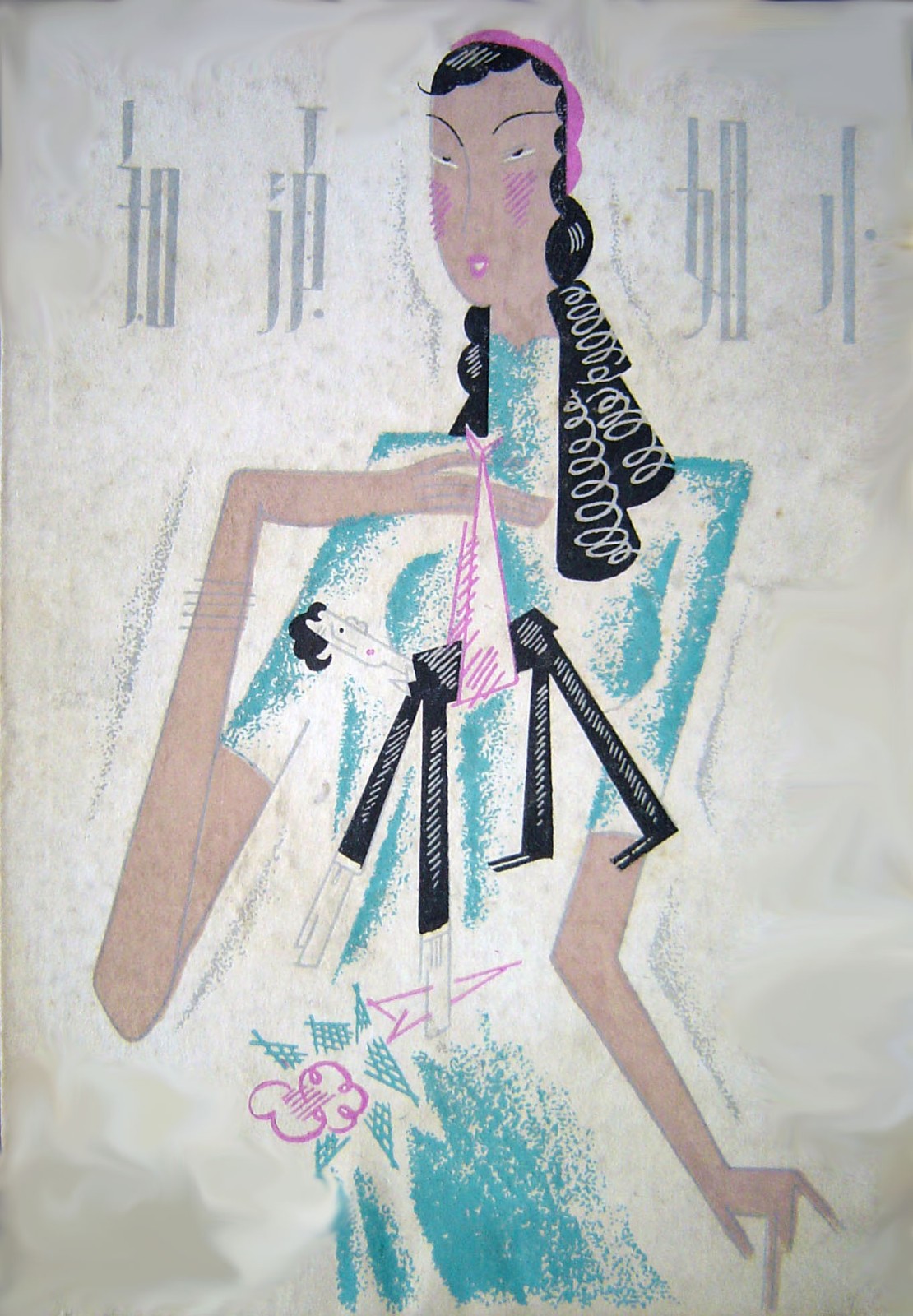 Tips for Young Ladies (by Shao Xunmei), 1931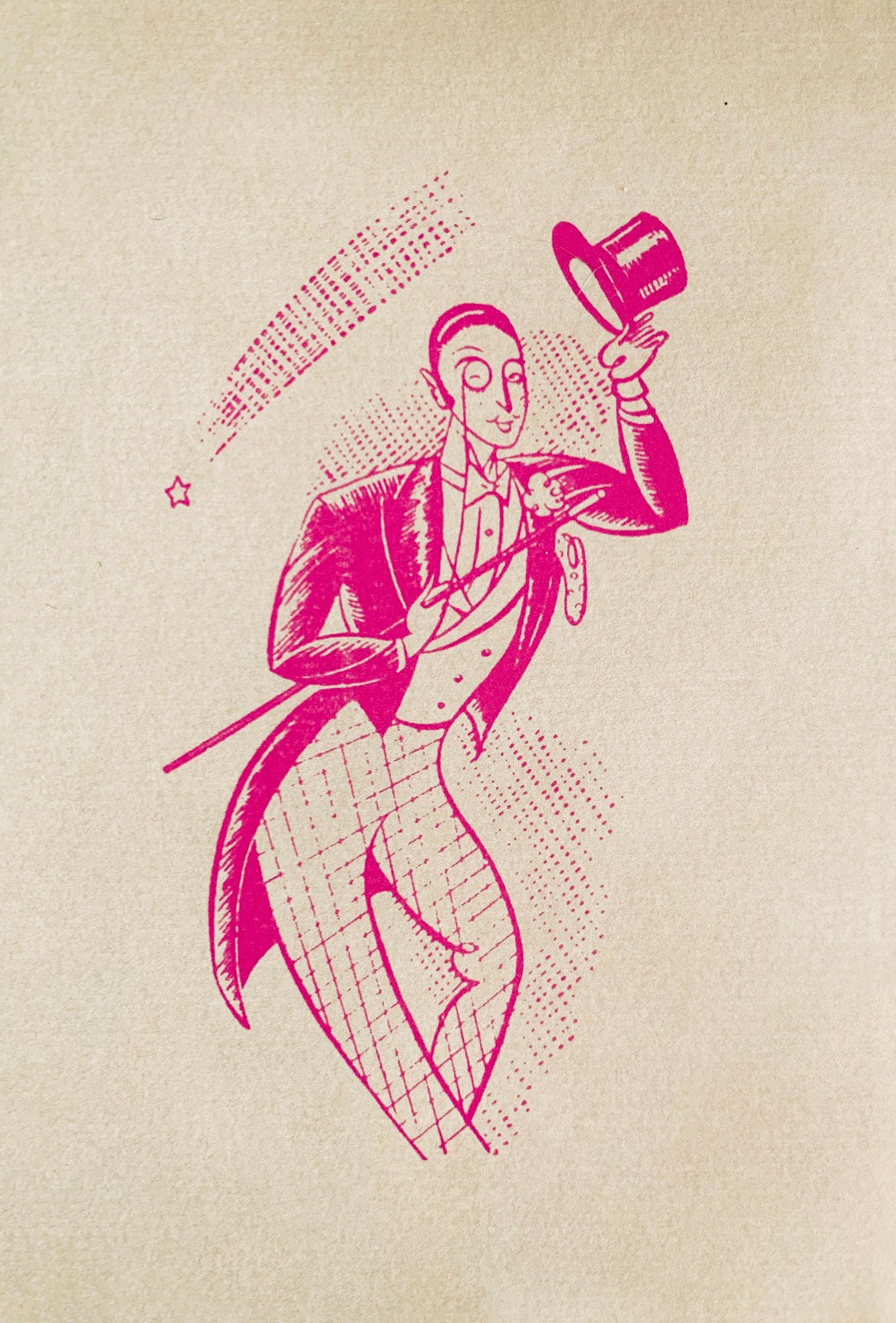 Illustrations for Tips for Young Ladies, 1931
His creations have always been close to the reality of life, and his subtle observations and emotional perceptions of trivial things in life are transformed into artistic expressions, which Zhang Guangyu is very good at. The pink illustrations for Tips for Young Ladies demonstrate the feminine charm beyond texts; in the "Folk Love Songs", 76 folk love songs collected and sorted by him are shown, and the black and white lines depict realistic and simple life situations. Just as Mr. Zhang Ding and Chen Buwen commented, "Zhang Guangyu is good at mastering themes of life, and he also has a rich imagination as an artist, coupled with the inexhaustible inheritance of traditional methods of ethnicity and folk, with a reference to some foreign techniques , he has such a condensed artistic performance." [3]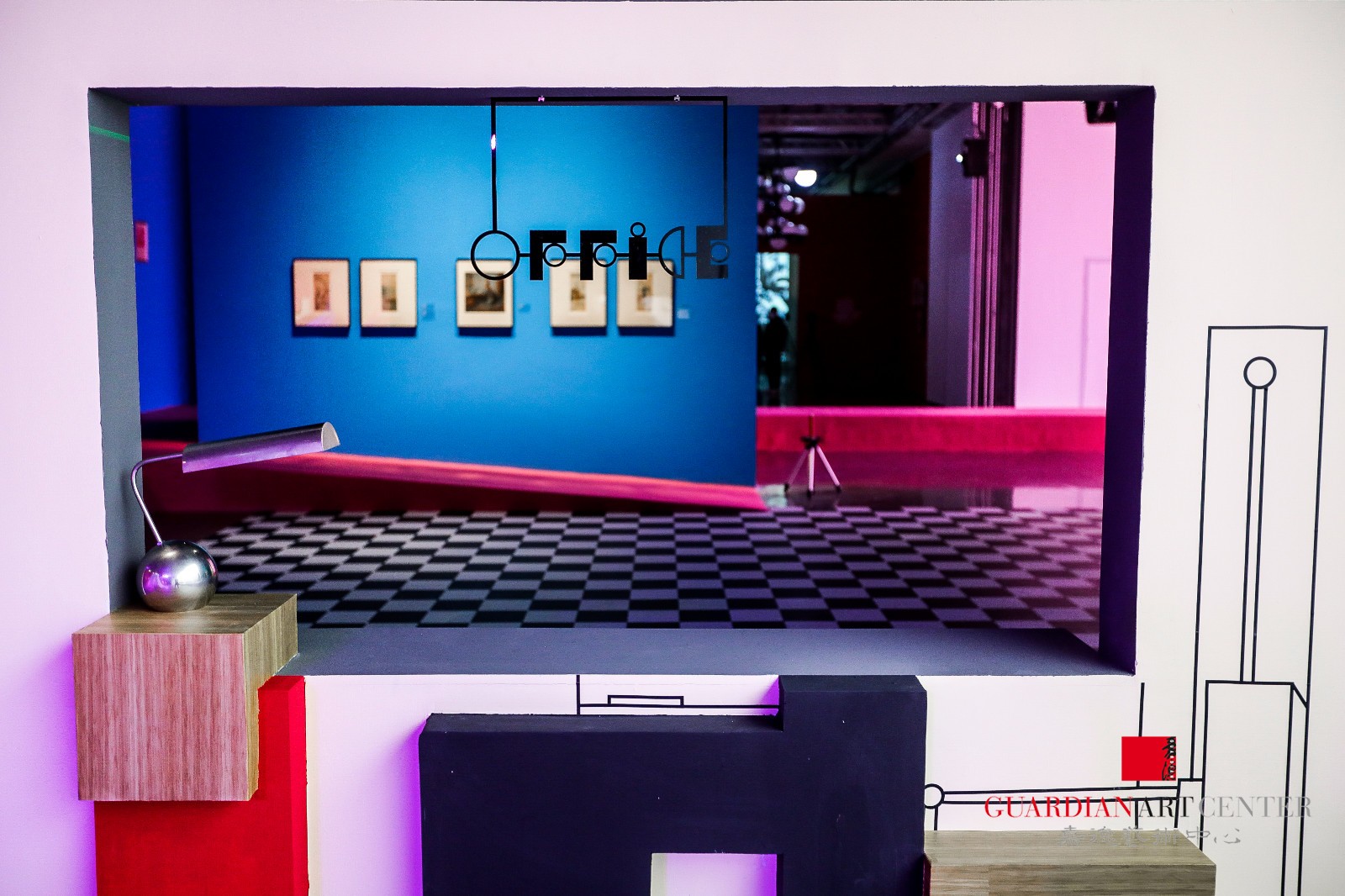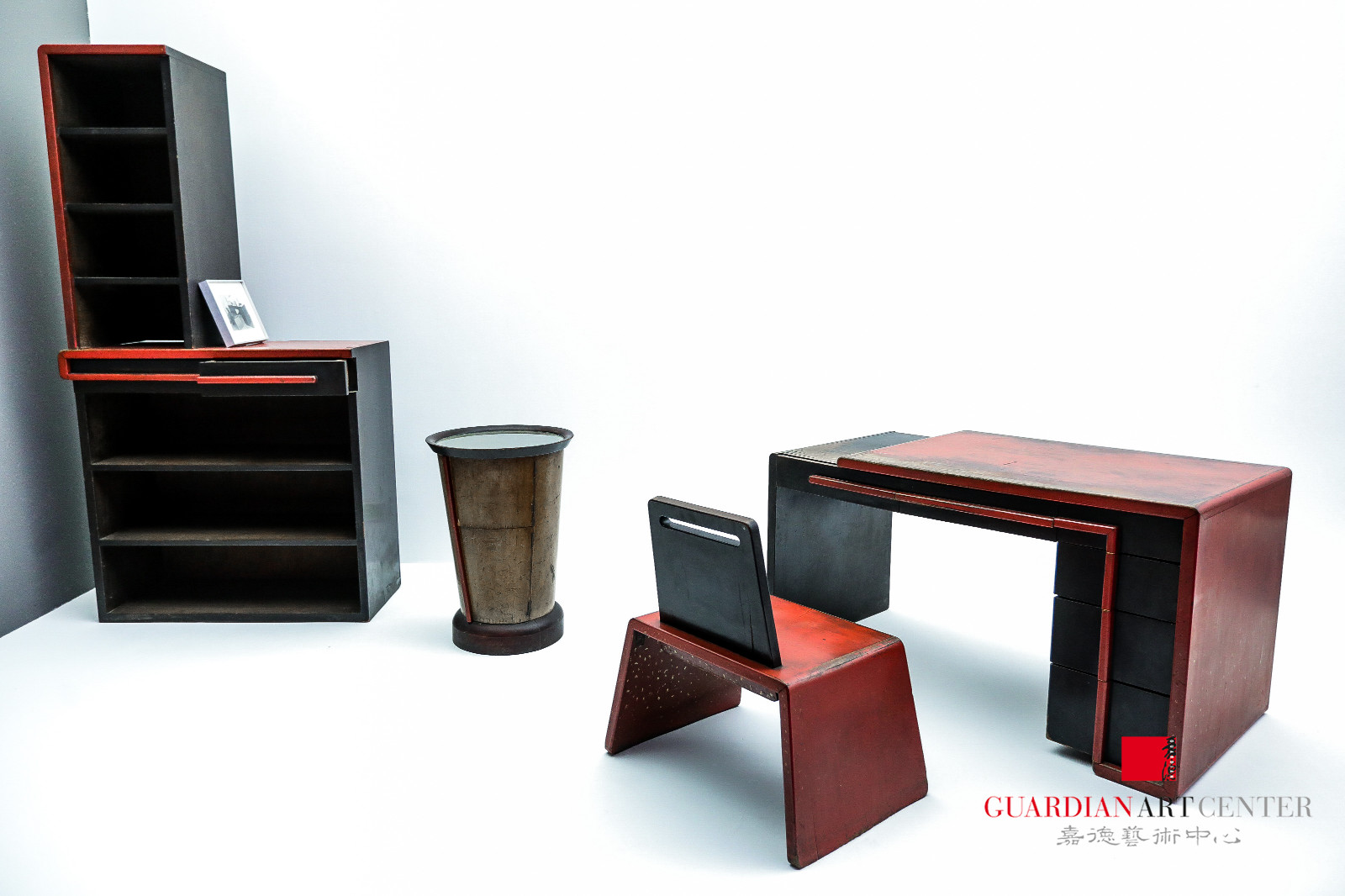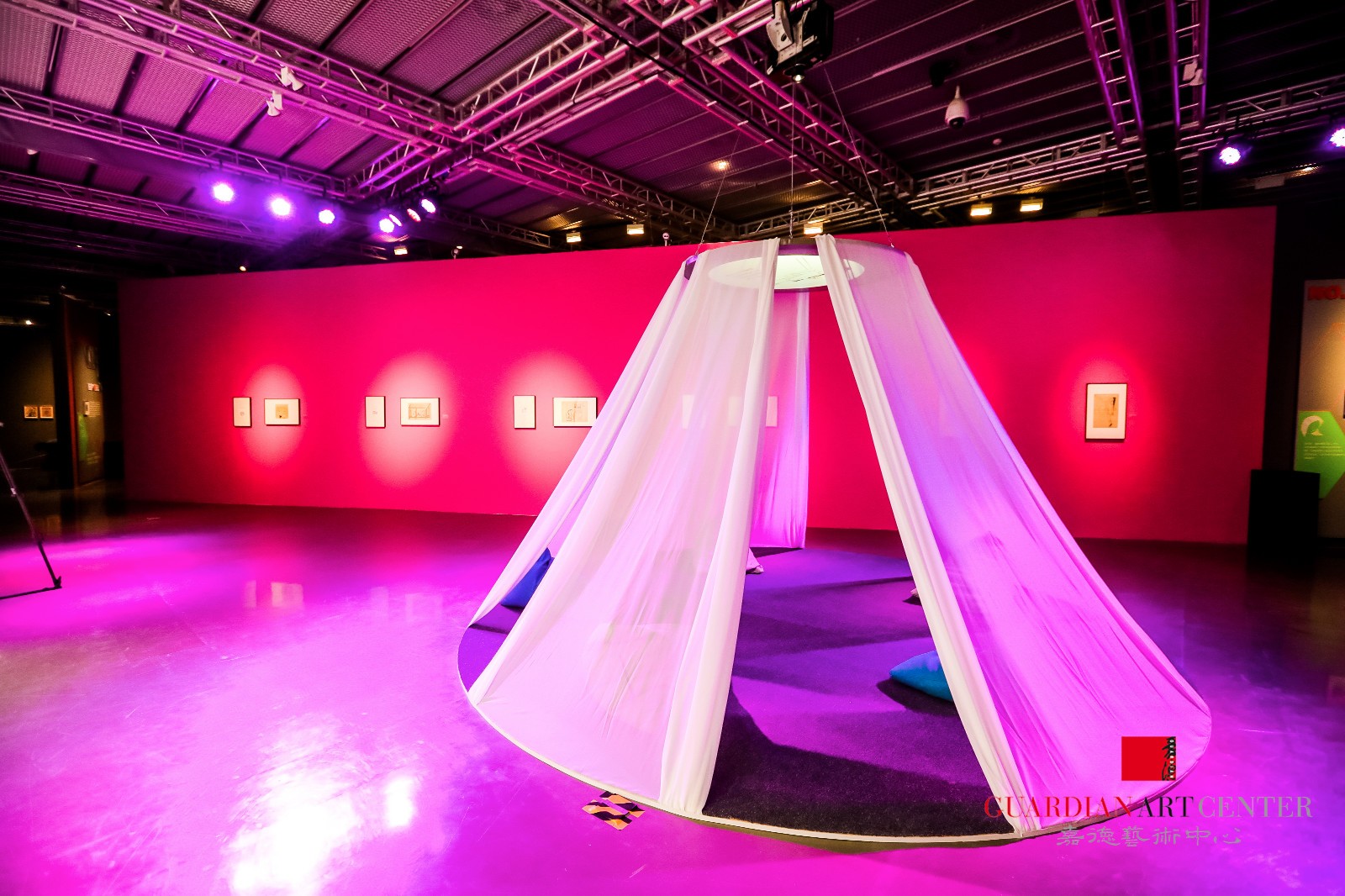 Exhibition View of "Home Furnishings"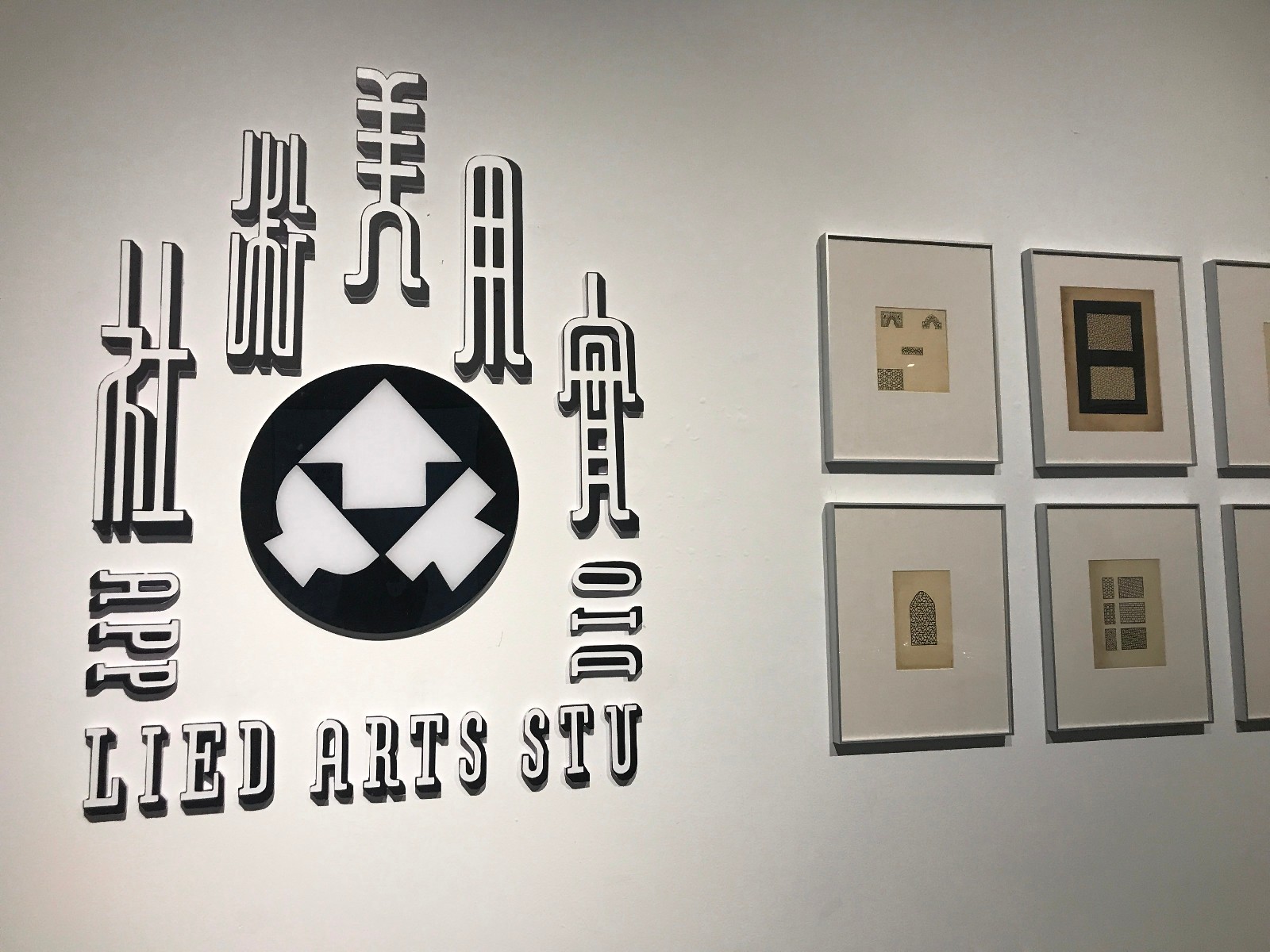 Exhibition View of "The Wheel of Life: Clothing, Food, Housing, and Transportation" ©CAFA ART INFO
Zhang has also made great efforts in localized modern design and art. Modern Arts and Crafts published in 1932 is the first modern design book in China with a global perspective. The section of "Home Furnishings" showcases his exploration in the design expressions of the East and the West and "The Wheel of Life: Clothing, Food, Housing, and Transportation" shows his emphasis on people-oriented design and his logo design later became the teaching guide of the Central Academy of Arts & Design.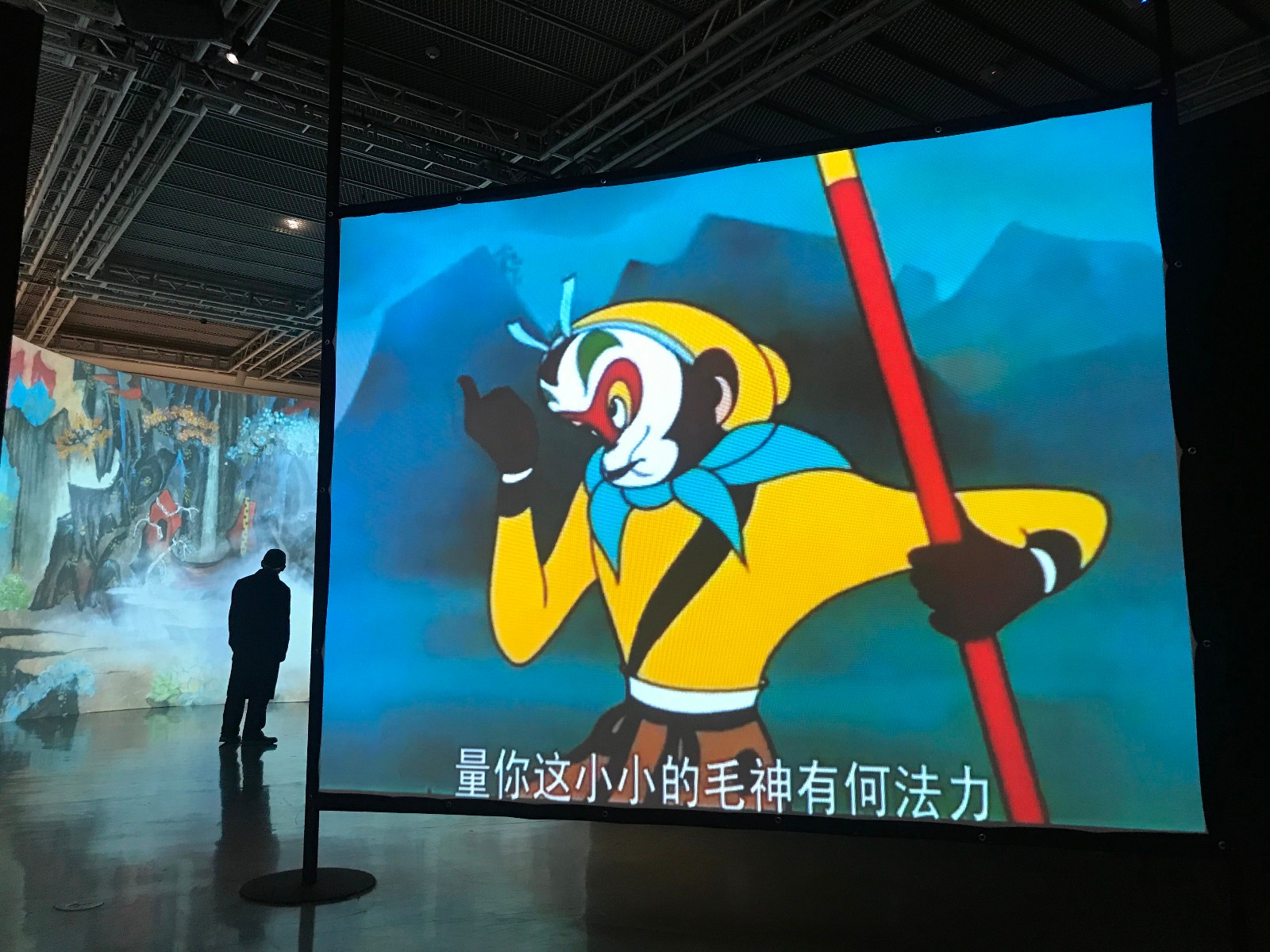 Exhibition View of "Havoc in Heaven"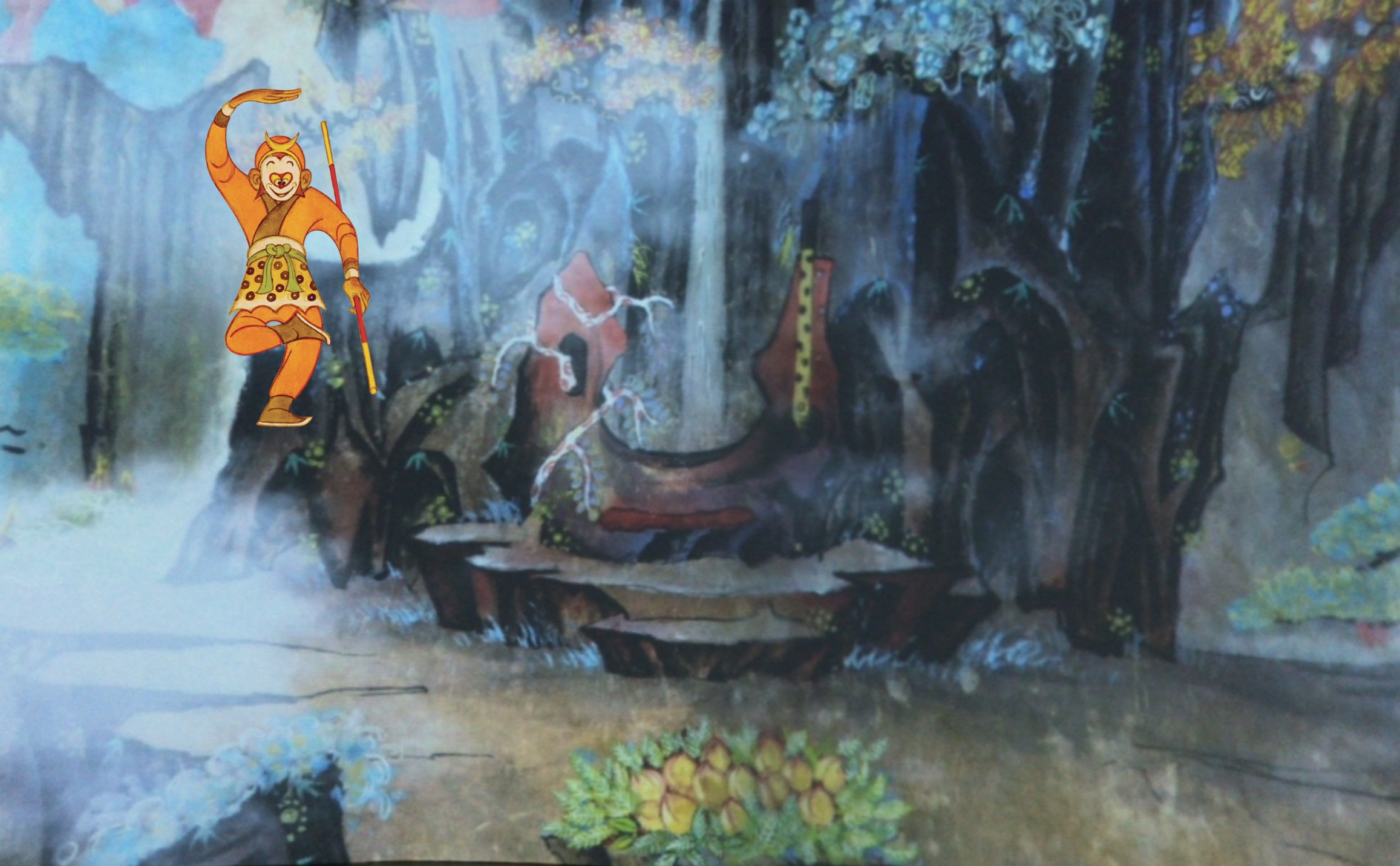 Interactive Gameplay of"Havoc in Heaven"
The animation exhibition area presents the pinnacle series of his comic art, "Havoc in Heaven" and "Ma Liang and His Magic Brush". The "Havoc in Heaven" animation area is specifically set up for app interaction, and the audience can interact with "monkeys" in various shapes. Besides this, with the interaction of light, sound, wind, electricity, and optical illusions to mobilize the audience's all-round senses of sight, sound, smell, and touch, visitors can interact between the virtual environment and the realistic space on the internet.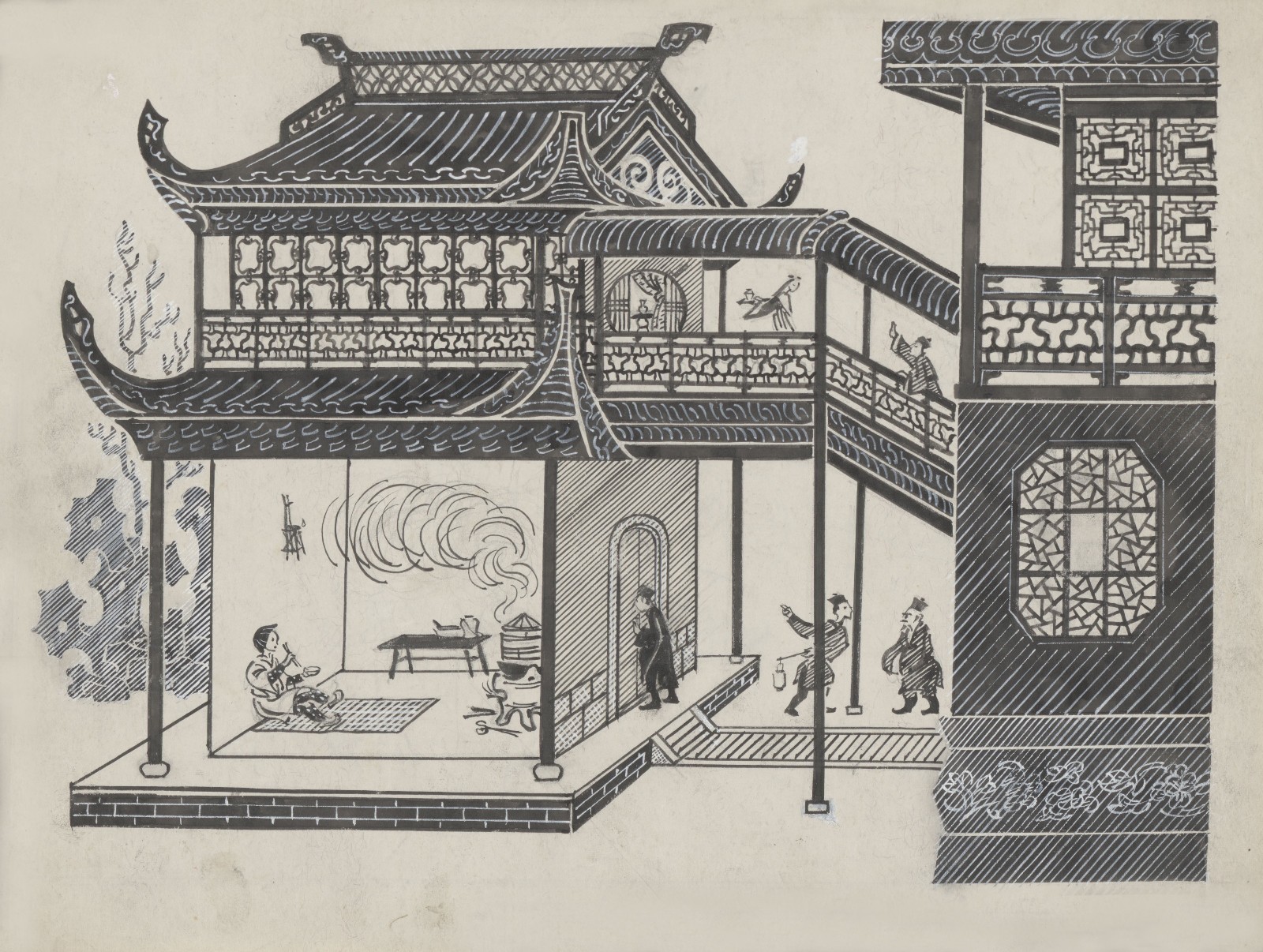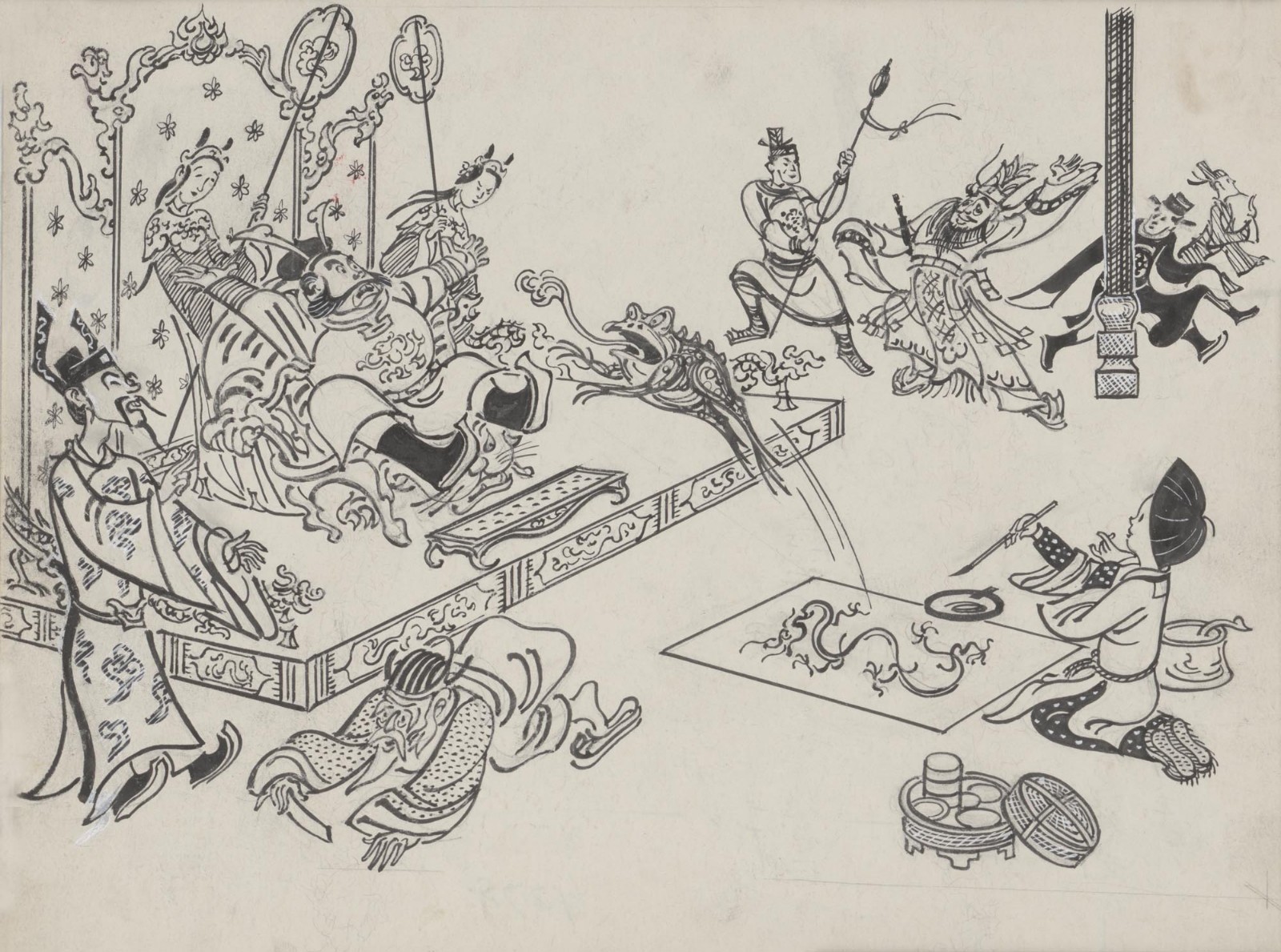 "Ma Liang and His Magic Brush" VI & X, 27×36cm, 1954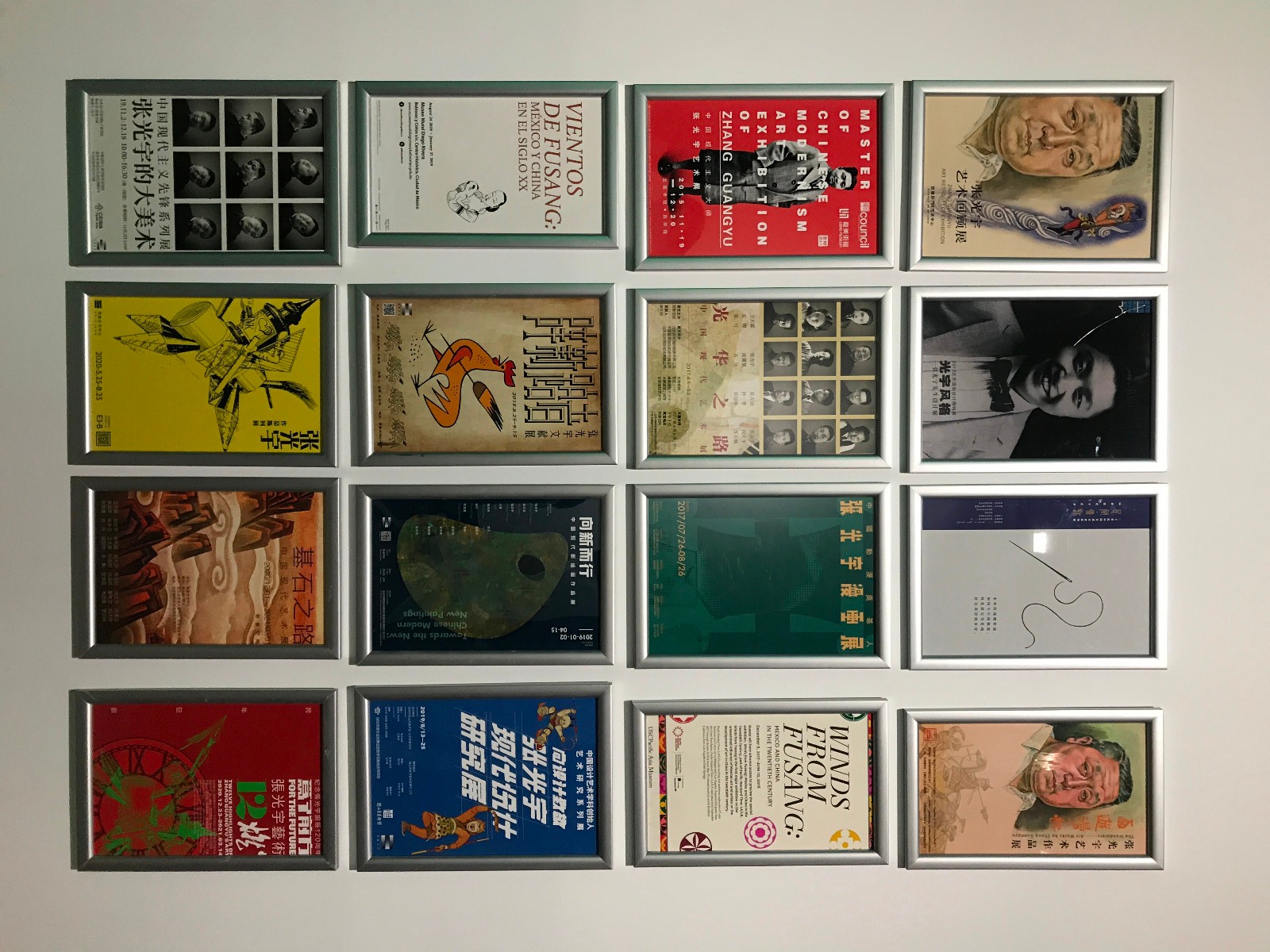 Collection of Posters for Exhibitions Commemorating Zhang Guangyu
Mr. Xia Yan once commented: "Few young people nowadays know about this very innovative artist, which indicates that there is too little publicity for him." On the occasion of 120th birthday of Mr. Zhang Guangyu in 2020, a series of activities were held from various perspectives to sort out his artistic experience and diversified practices, so that more people can understand Zhang Guangyu.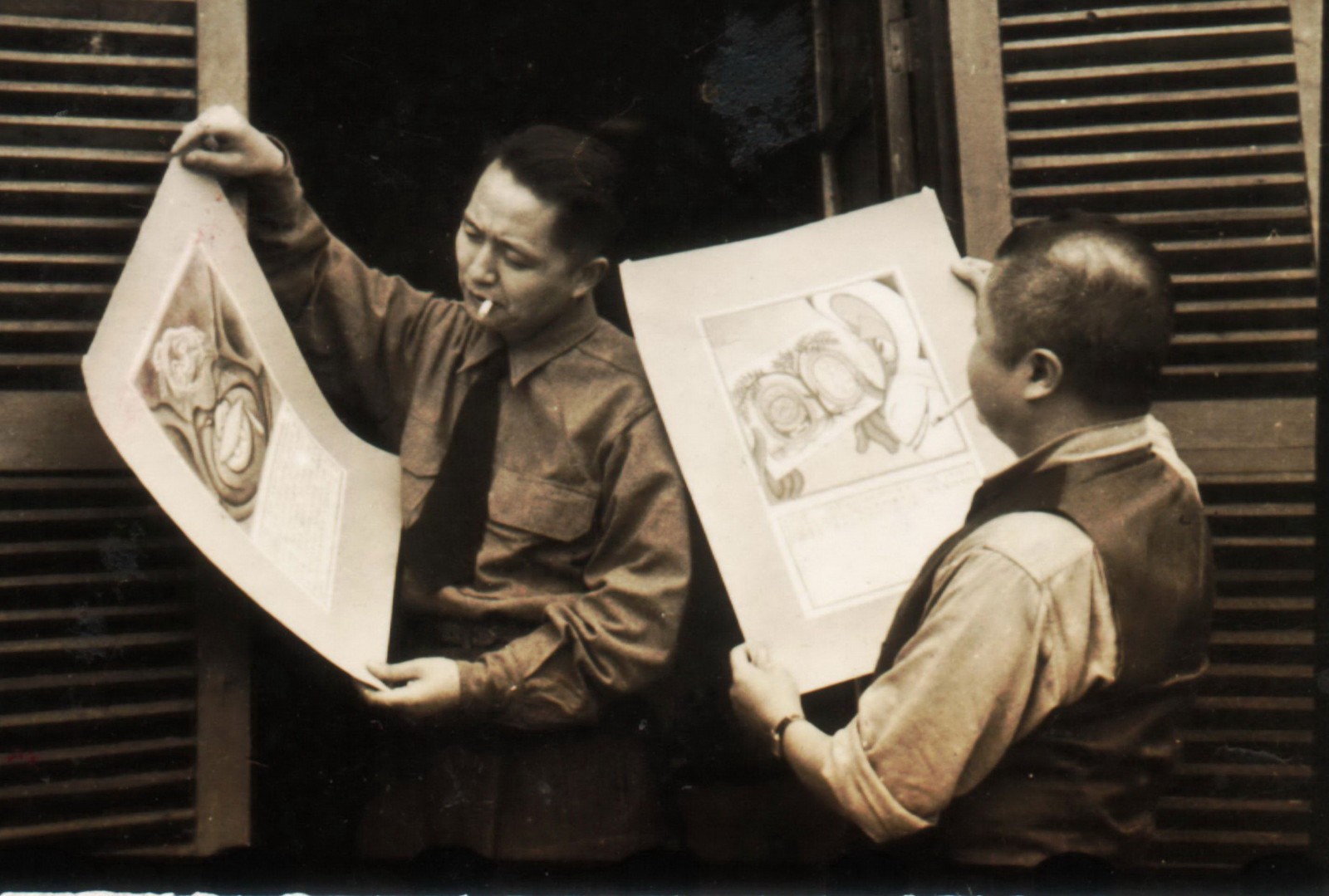 In 1945, Zhang Guangyu prepared the exhibition "Wonders of Westland" in Chongqing. Left: Zhang Zhengyu, Right: Zhang Guangyu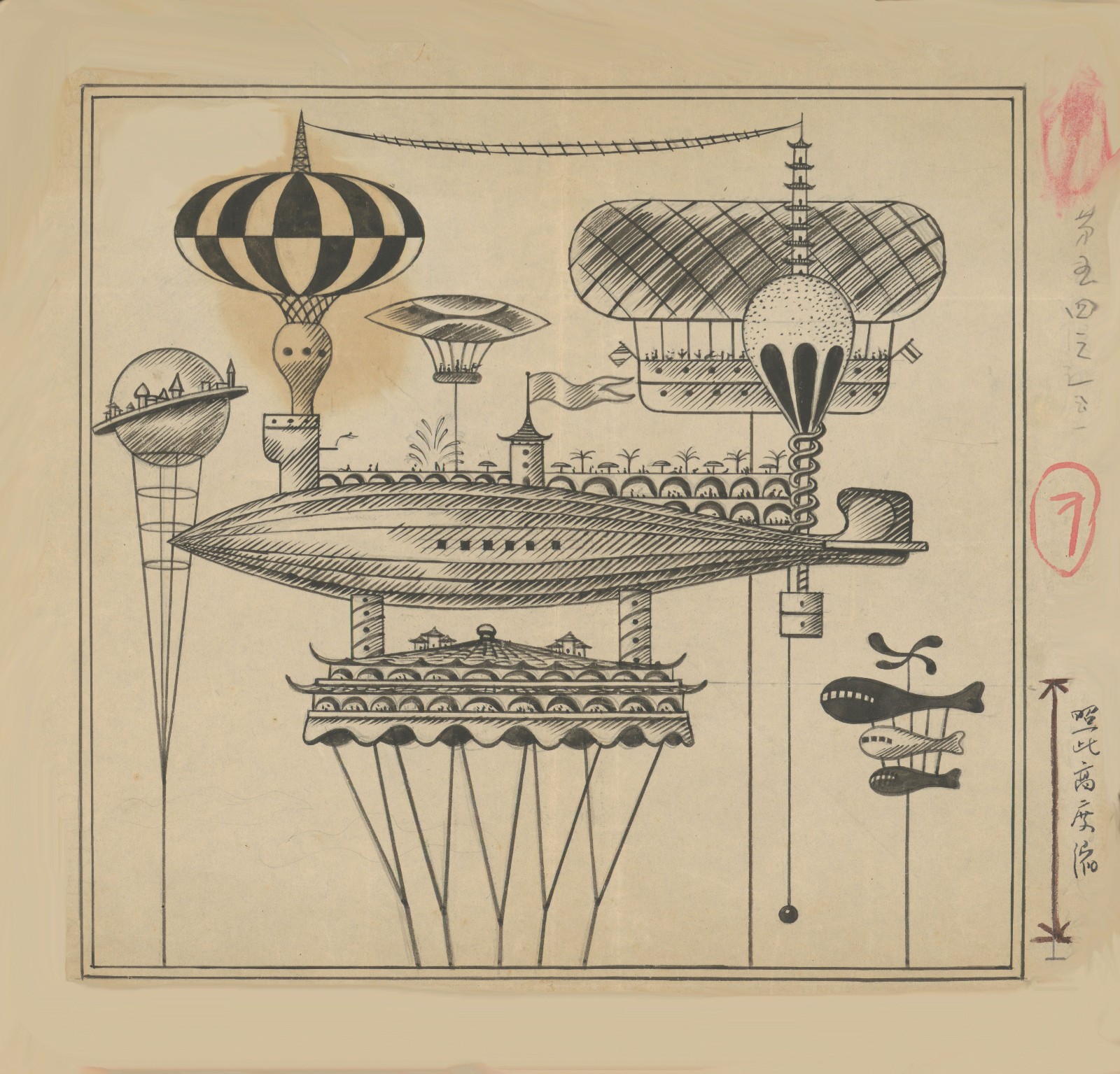 Black and white manuscript (the first page of Chapter 5 of "Wonders of Westland"), 28.5×27cm, 1945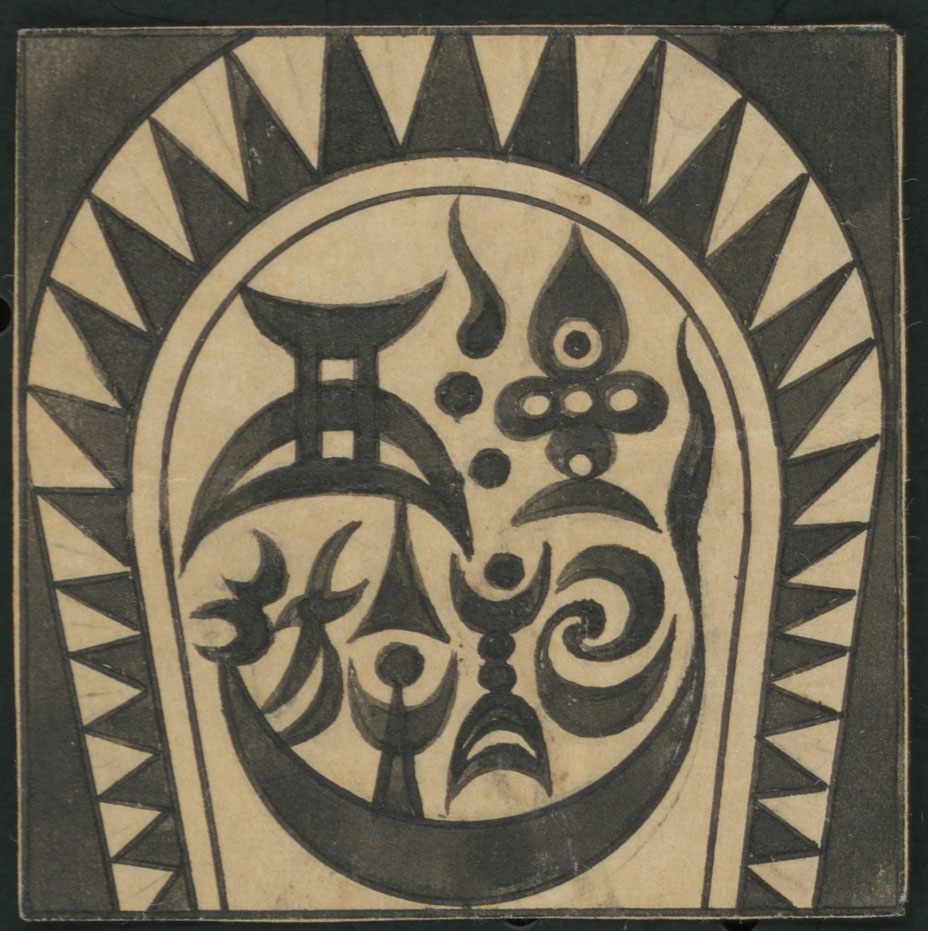 Poster manuscript of "Wonders of Westland", 1945
This has also led to several issues worthy of further exploration. In the current period full of rapid changes of information, exchanges between Chinese and Western cultures frequently happen, with a continuous accumulation of multiple cultures, we cannot bypass these shining cultural origins and practical contributions by these masters.
First of all, "For the Future" provides us with a plain curatorial narrative model—that is, how to learn from Chinese art and culture to find clues for modern and contemporary transformations and how to use these precious materials to convey the message to the audience. It is clear, vivid, active, and loved by everyone. It triggers a discussion instead of being self-contained. Many life-oriented messages remind people of the keywords to the exhibition. It is also because Mr. Zhang Guangyu himself is a cozy, intelligent, transparent and vivid character. From this point of view, the exhibition is in line with his own temperament in "going into life and close to the public."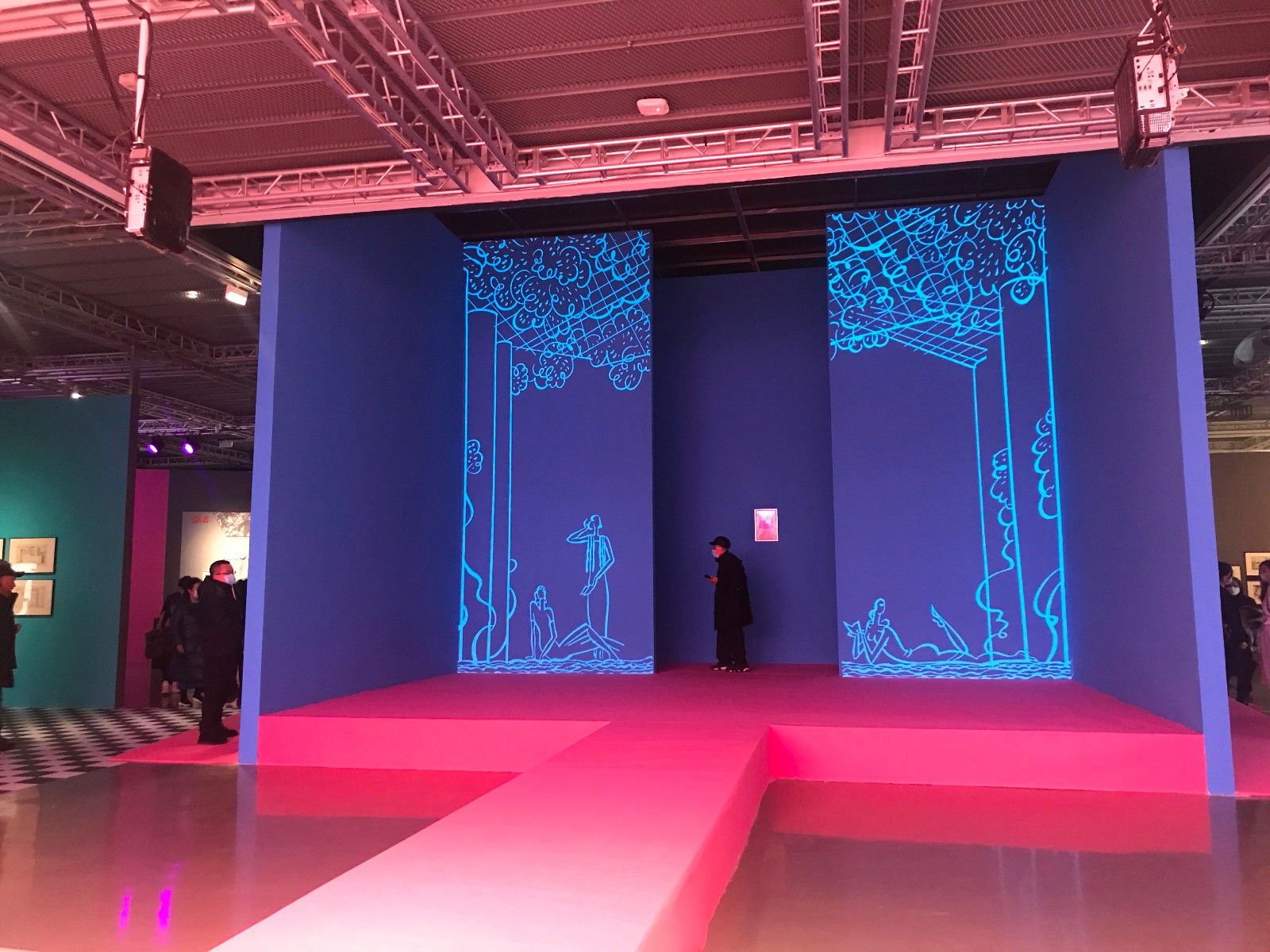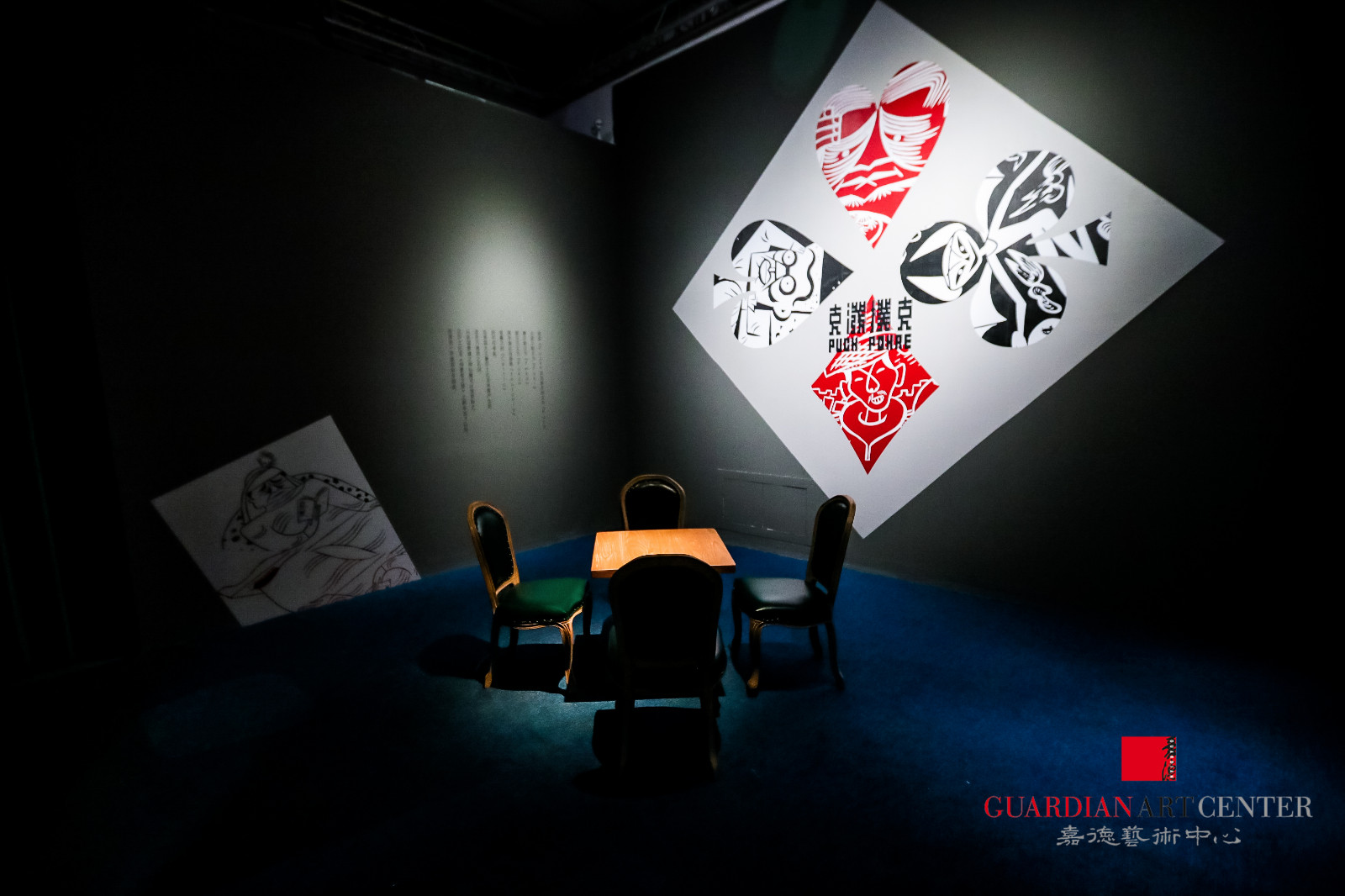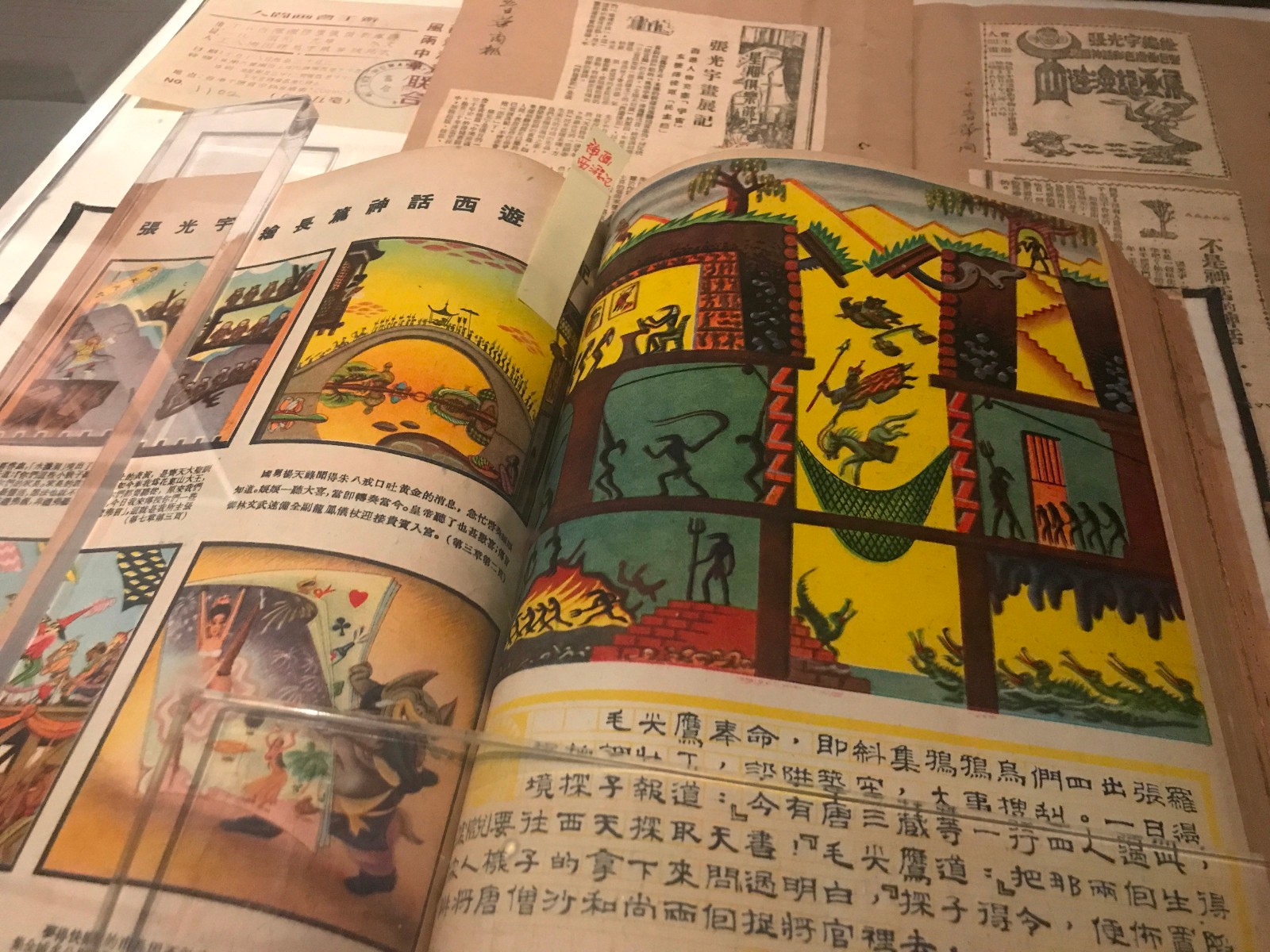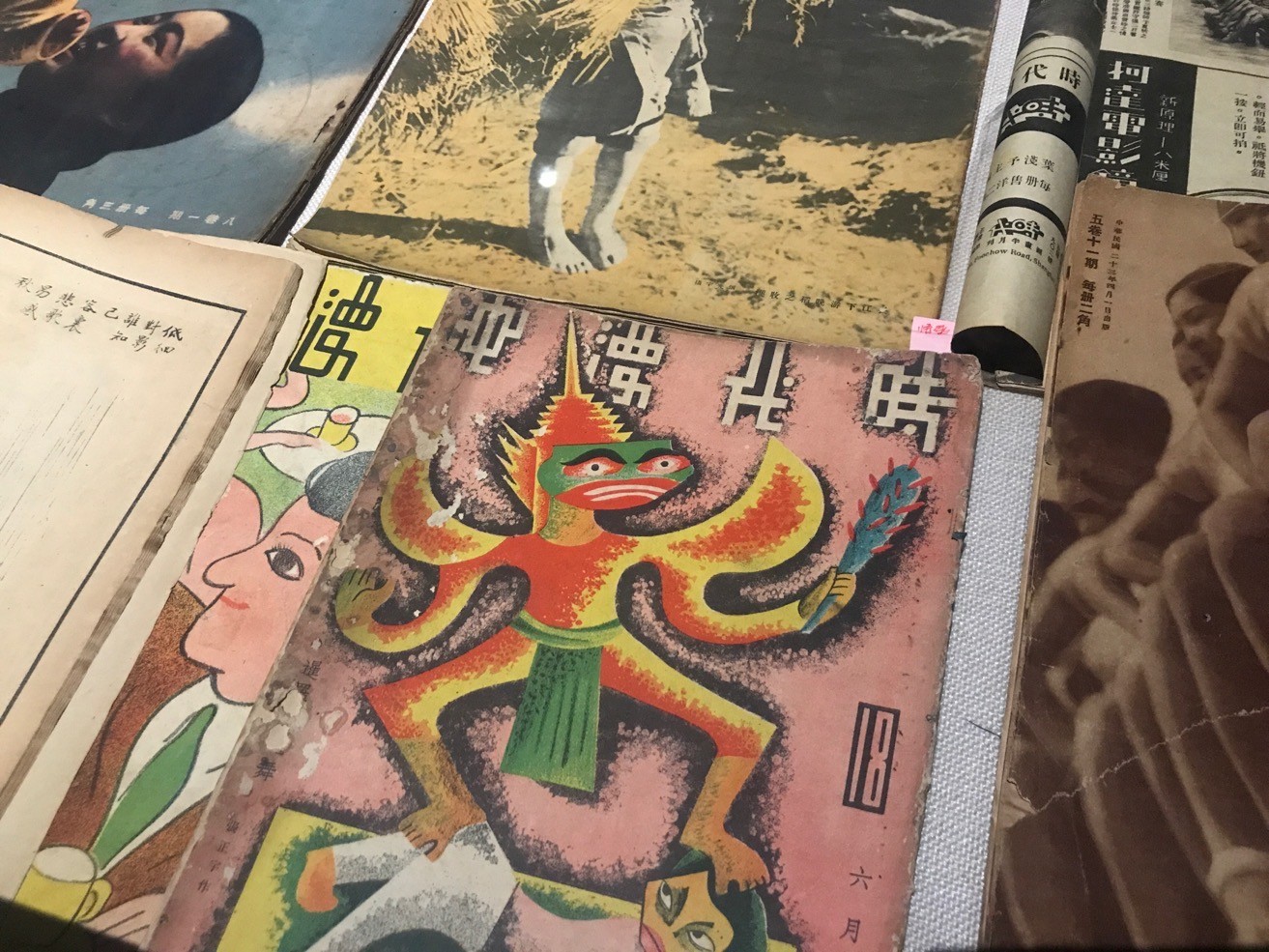 Exhibition View ©CAFA ART INFO
Secondly, Zhang Guangyu once wrote that "Thinkers are living in an epochal spirit. They undertake destructive wills to destroy the old and find new lives to reconcile the concept of upward progress in the world." [4] From his practice, writing, and notes, we can detect his speculative and open attitude. He is so forward-looking and insightful that he wrote in 1959 that "art needs something new, instead of foreign methods to replace old ones; it needs to be durable, not to replace it with an old pen and ink. The so-called new is today, but also today and tomorrow. It is also the present and future, as well as the status quo and development. " [5] Just like the collision between Western modern art and traditional Chinese folk art pointed to by "Picasso plus Chenghuangmiao" (Chenghuangmiao is a land god temple in China), there is always a way for them to merge, with the self-confident attitude towards Chinese and Western cultures, conversion from the traditional method of digging clues is exactly what we are concerned with today, and it is also urgent to think it over.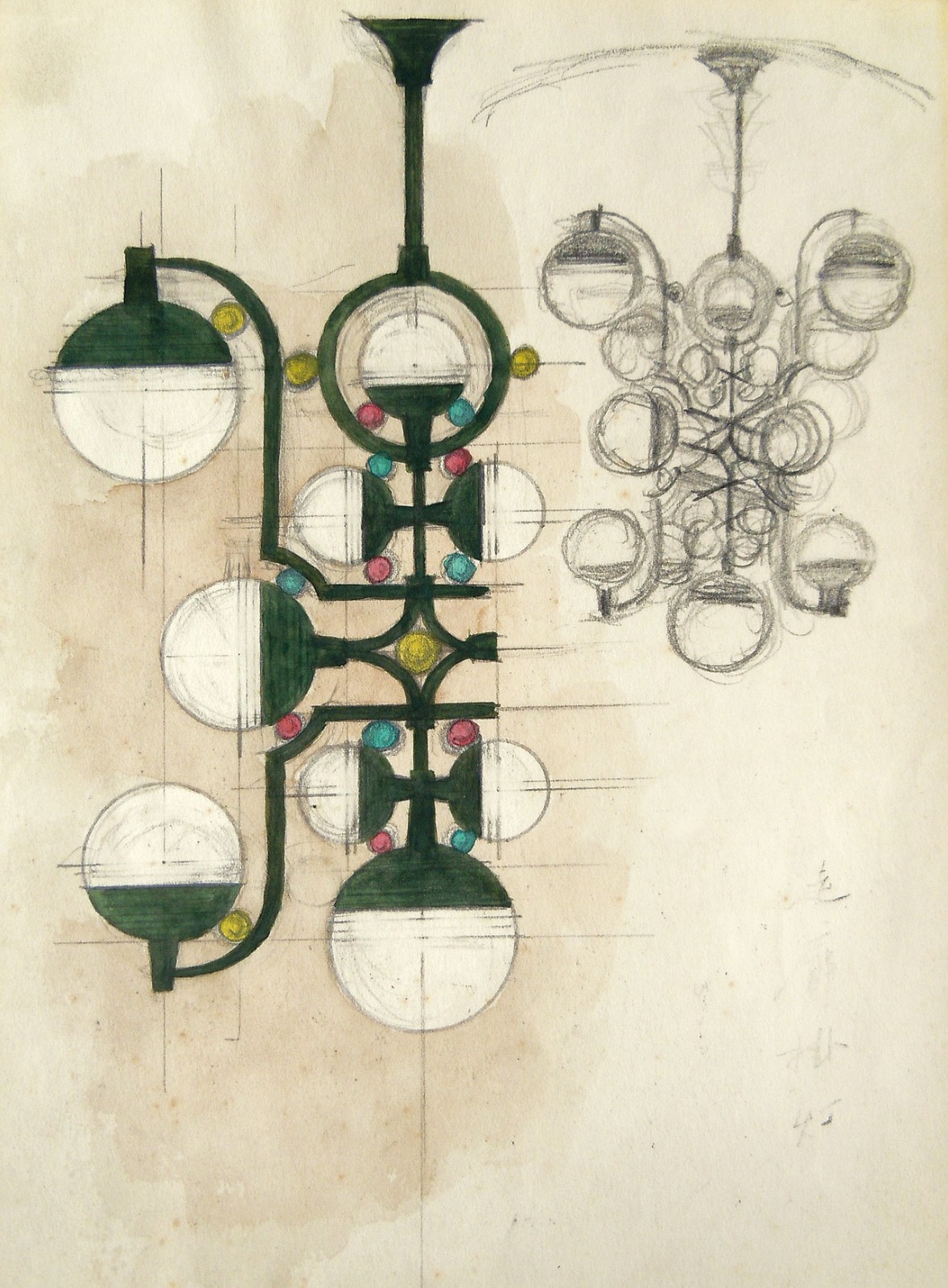 Lamp design drawing, 25×18cm, 1952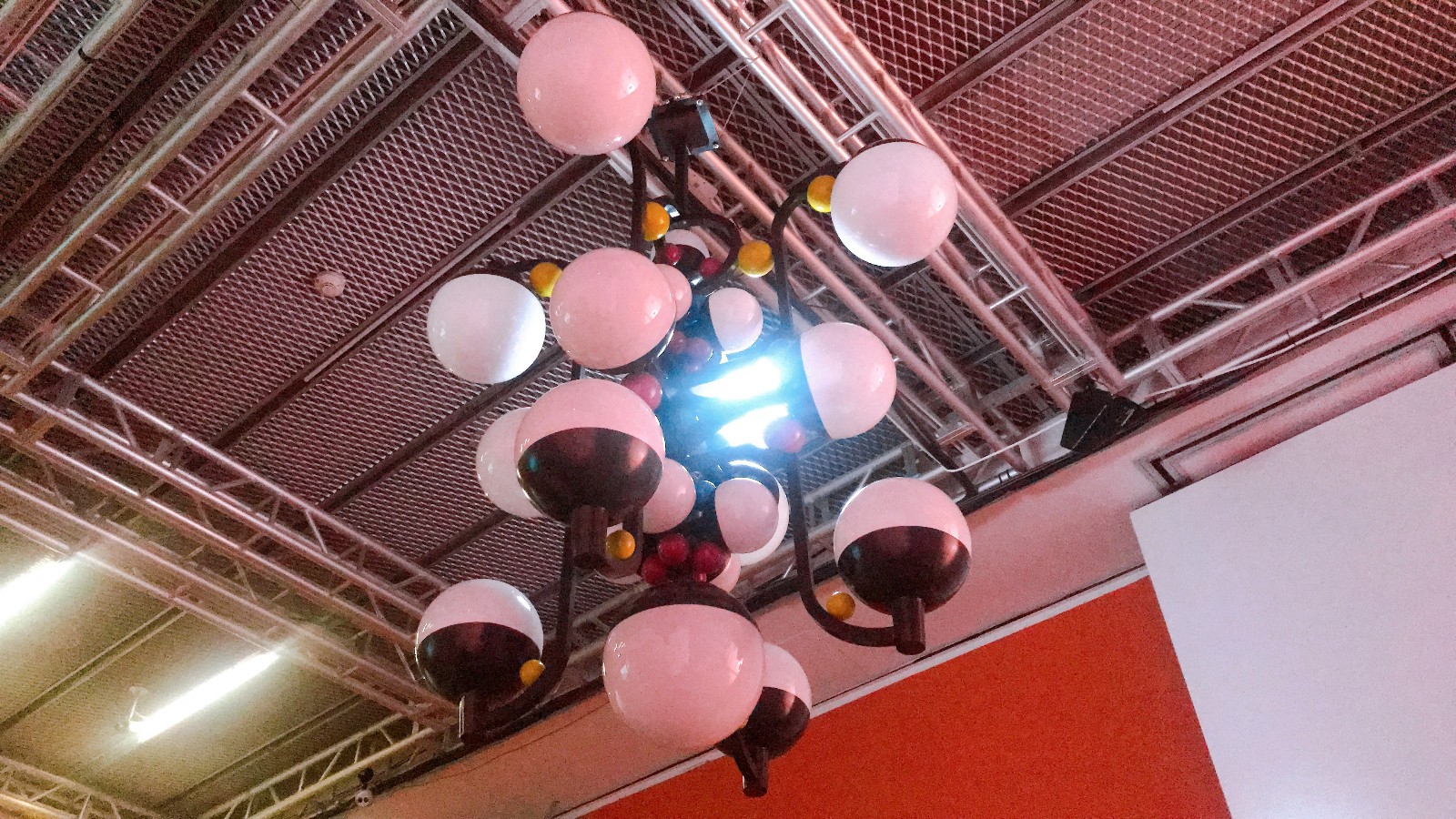 Exhibition View, his design of lamps were made into physical objects for display
Thirdly, the research on "Zhang Guangyu" reflects concerns and discussions on cultural issues such as Chinese modern features and related modern art and design. He has never studied abroad like most artists at that time, but he has always been rooted in Chinese most indigenous traditional culture and he autonomously explored a large number of Western modernist art movements, which is a very remarkable case. Who is Zhang Guangyu? What does he represent? This is a question that we must face and answer, so we can continue to ask, "Where do we inherit the modernity of China? Who are we now? What will we become in the future?" For the future is what the ancestors hoped for and the future as imagined by the present.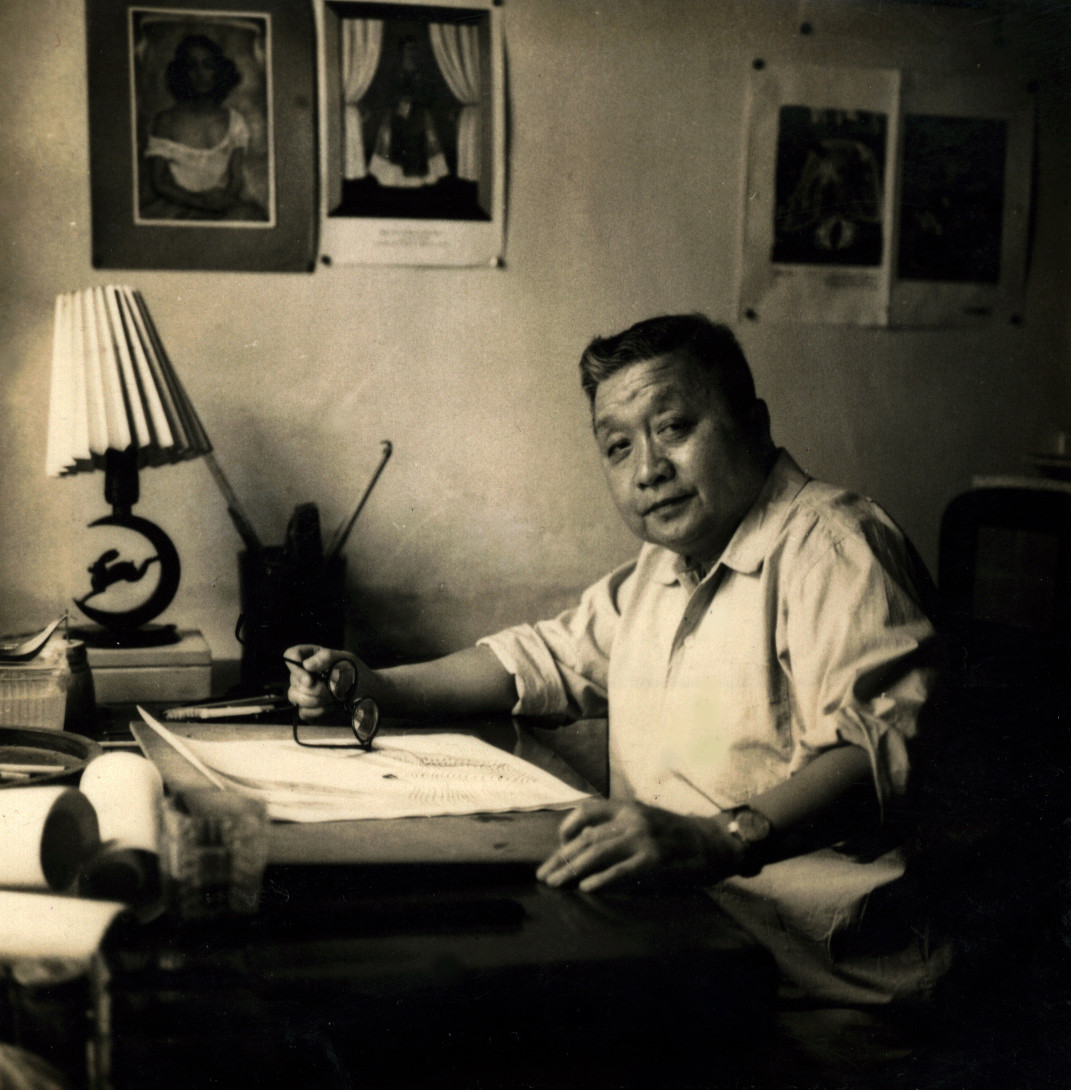 In 1957, Zhang Guangyu was in the dormitory of the Central Academy of Fine Arts in Meizha Alley
Just as many contemporary followers of Zhang Guangyu have said: If he was still alive, then he must be one of the most influential activists in the new media era, a complete "forerunner" and the one who dares to be the first to practice and do something. This is why most of the people who are watching the exhibition sigh with emotion, "There are so many works here as if Zhang Guangyu was still living by our side, just like everyone has a different Monkey King in his heart." Twelve highlights of Zhang Guangyu's art are so informative that they ignite the endless and colorful Monkey King in everyone's heart.
"Everyone that is educated understands that Zhang Guangyu has always been alive. For such a creative painter in the history of modern Chinese art, even if people did not know his name, they still benefit from his legacy consciously or unconsciously. You should probably surpass him, but you cannot bypass him." [6] Zhang Guangyu's countless "highlights" will enlighten more dark places and more "microcosmos".
Text by Zhang Yizhi, edited and translated by Sue/CAFA ART INFO
In addition to the annotations, image courtesy of the organizer.
Notes:
[1] Tang Wei and Huang Dagang, In Search of Zhang Guangyu, Beijing: SDX Joint Publishing Company, 2015-10, p 35;
[2] ibid, p 105;
[3] Qiao Qiao (published under the pseudonym Zhang Ding and Chen Buwen), "The Art of Zhang Guangyu", originally published in New Observation No. 14, 1957, source: Academy of Arts & Design, Tsinghua University, "In Memory of Mr. Zhang Guangyu's 120th Birthday Anniversary" online column (https://mp.weixin.qq.com/s/CmYS655sN5fqvwDwp6orAA)
[4] Zhang Guangyu, "Study of Arts & Design: Researchers' Will", source: http://www.ad.tsinghua.edu.cn/publish/ad/8831/2014/20141029141409656617555/20141029141409656617555_.html Originally published on Shanghai Comics, Issue 77, October 12, 1929;
[5] Zhang Guangyu, "Need to be new, but also to look good", Fine Arts, 1959, Issue 4, p 5. Quoted from Zhang Gan, "The Enlightenment of Zhang Guangyu—Also on the Modernity of Chinese Fine Arts", Art Observation, Issue 12, 2020;
[6] Liao Bingxiong, "A New Pathfinder", Decoration, Issue 1, 1992, Special Issue of Zhang Guangyu;
References:
[1] Zhang Guangyu, The Collection of Zhang Guangyu, (four volumes in total), Beijing: People's Fine Arts Publishing House, 2015-10;
[2] Tang Wei and Huang Dagang, In Search of Zhang Guangyu, Beijing: SDX Joint Publishing Company, 2015-10;
[3] Tang Wei, Collected Essays of Zhang Guangyu, Jinan: Shandong Fine Arts Publishing House, 2011-3.
---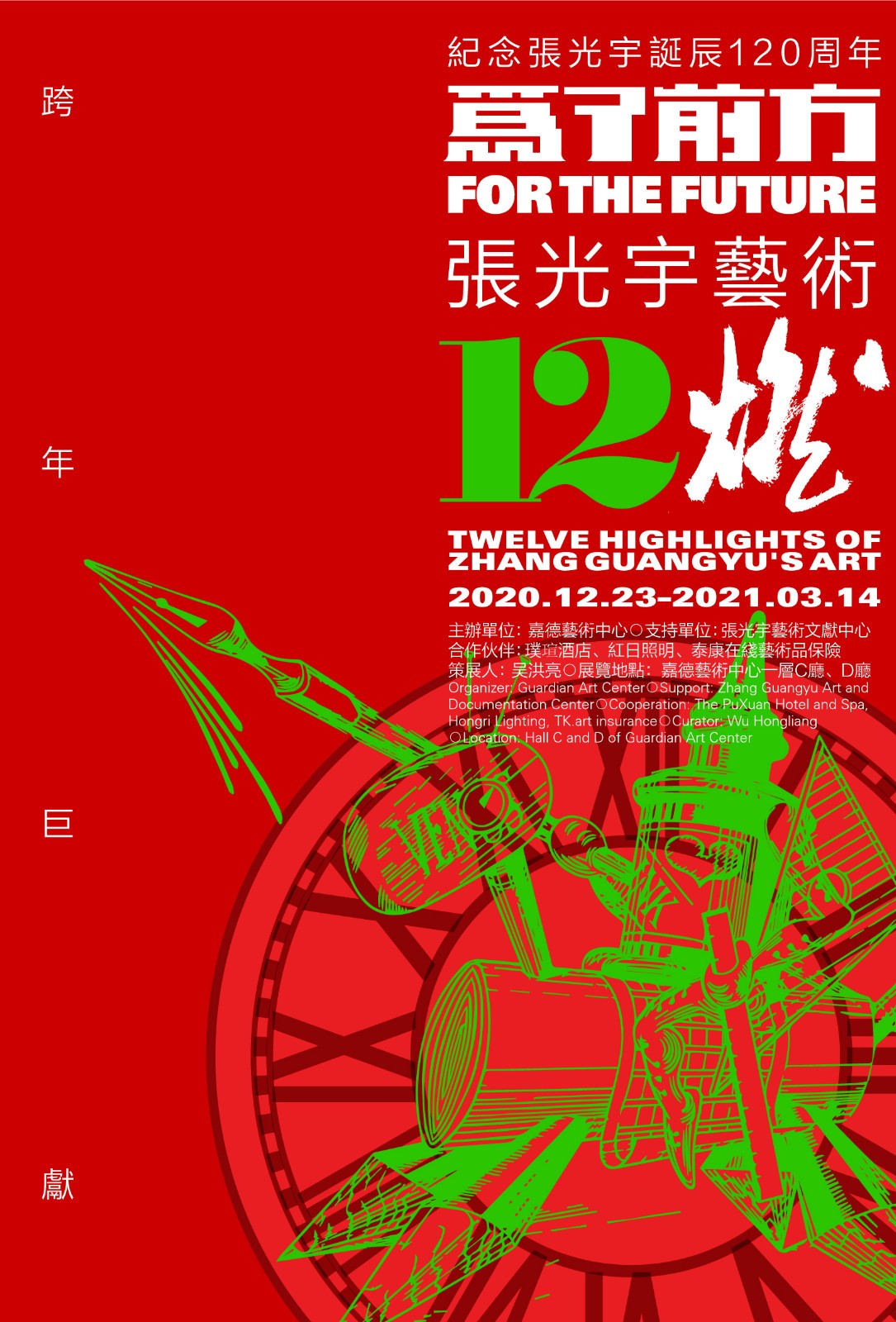 About the exhibition
Curator: Wu Hongliang
Duration: December 23rd, 2020 - March 14th, 2021
Venue: The Guardian Art Center