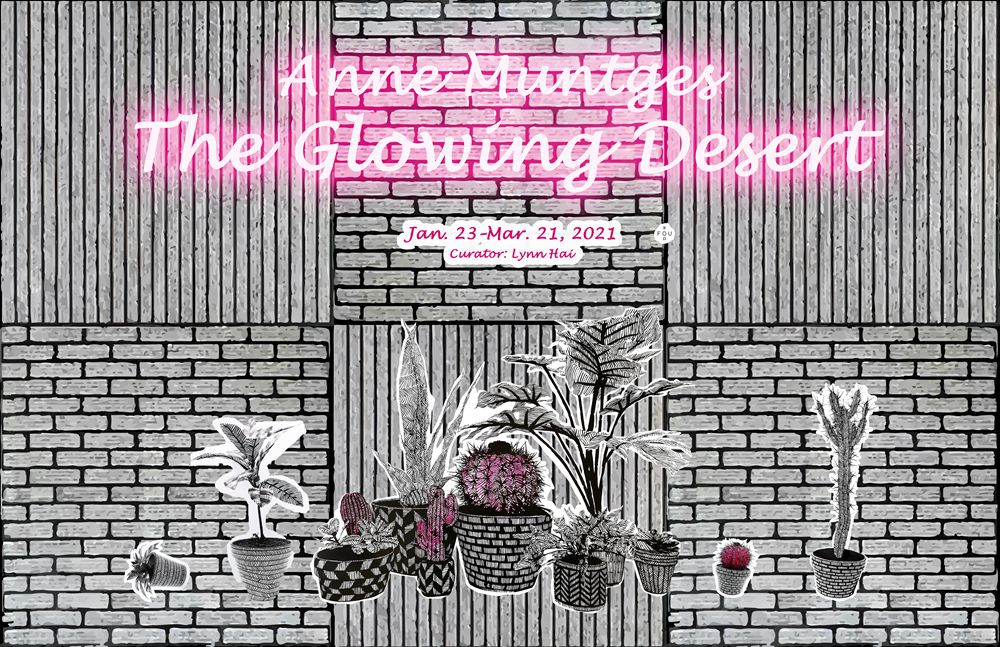 Fou Gallery presents its first show in 2021—Anne Muntges: The Glowing Desert in New York, which will be on view from January 23nd to March 21st. Muntges works with a wide range of media, including highly detailed drawings, prints, and installation. During the exhibition, the space of Fou Gallery will be turned into a desert botanical garden by her elaborately drawn objects.
"Nothing is real until you experience it," says Muntges. Her drawing, which consists of tremendous details with countless lines, is a critical key for her to understand the world. In her drawings, sculptures and installations, she recreates portions of the environments she inhabits by collecting the pieces of her daily encounters. Nothing she sees becomes real until it has been explored by the lines from her pen; everything she encounters becomes tessellated with her handmade marks. Her obsessive process of drawing lines blends sensations between two-dimensional and three-dimensional worlds. Each object used in her works is primed white to create a new blank palette for black drawn lines composed of acrylic paint. The final works create an interactive black and white world that functions as a living and breathing drawing. Through every stroke in drawing, Muntges senses and captures the existence of things. She perceives the hidden context of the environment and people behind every artifact or manhandled objects through her repetitive behavior of drawing every line—they are traces left by her perceptual experience and unceasing contemplation. As her creations accumulate, lines sprawl from drawings to larger spaces, further compose a patterned world over time.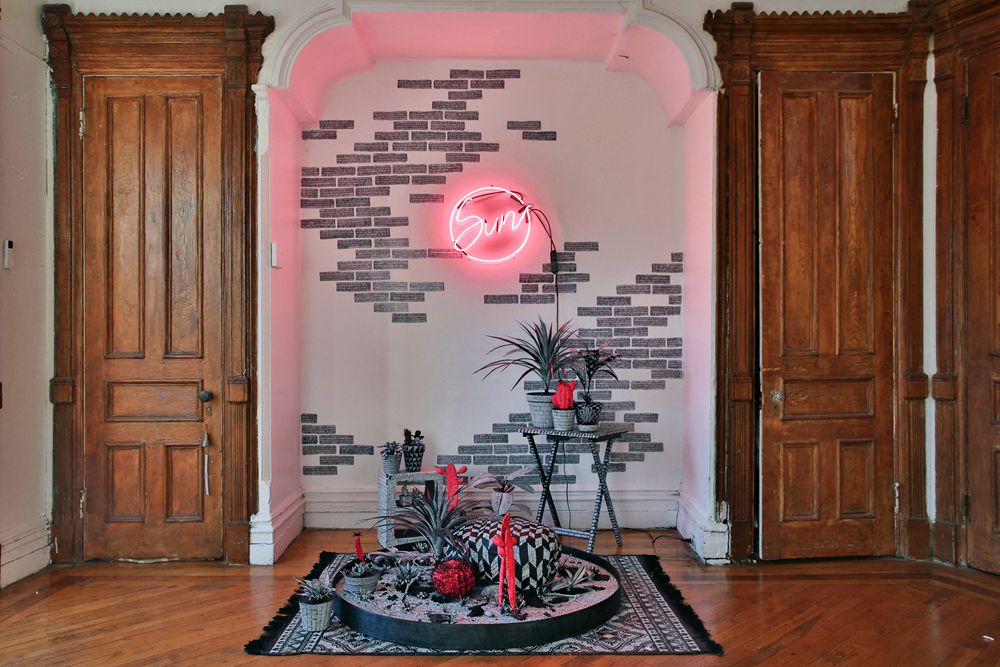 Anne Muntges: The Glowing Desert installation view. Photograph by Lynn Hai ©Anne Muntges, courtesy of Fou Gallery
The Glowing Desert includes a series of works from Muntges's experience in the Roswell Artist-in-Residence project in New Mexico in 2019, into which she incorporated facets of local aspects. The area of Roswell has an arid or semiarid continental climate characterized by light precipitation totals, abundant sunshine and low relative humidities. Located in the ecoregion of Chihuahuan Desert, the largest desert in North America, the landscape there appears rough terrain and sparse vegetation, and nurtures typical hardy desert plants like cacti and succulents. In Muntges's works, the drawn lines encasing each cactus, blade of grass, and rock she witnessed and touched weave up a tangible world to feel, smell and move through. This immersive drawing environment becomes a new reality. It challenges one's sense of familiarity with each of the pieces and invites one to experience it anew.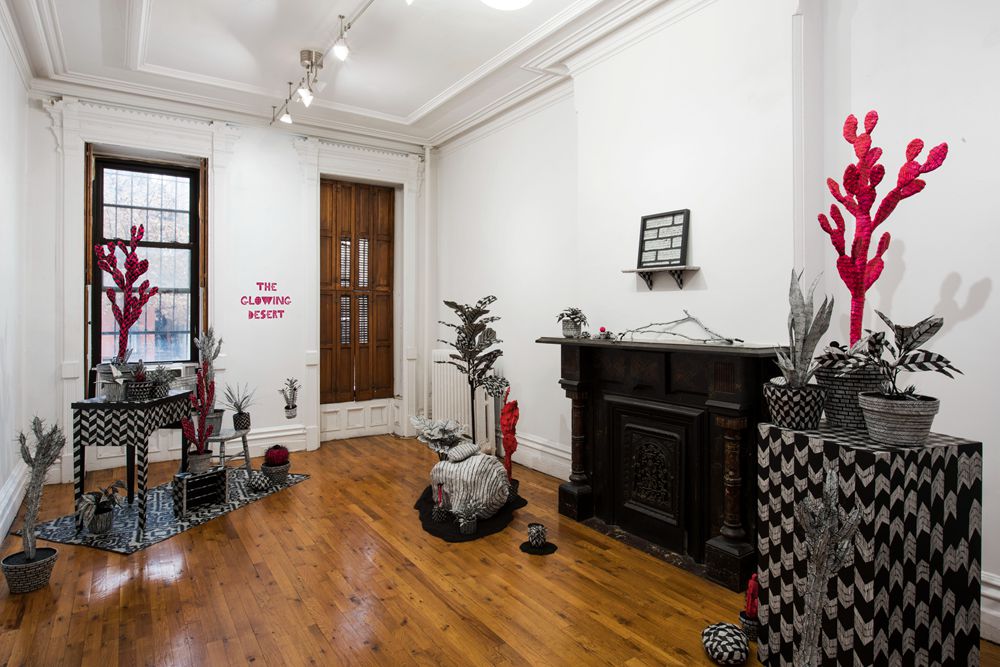 Anne Muntges: The Glowing Desert installation view. Photograph by Shuo Yan ©Anne Muntges, courtesy of Fou Gallery
Materially, each part of the installations in The Glowing Desert is an artificial replication of its counterpart: Cacti made of foam, plants made of silk, paper and metal, rocks cast in paper-machè, and ground made of dyed black sand. The drawn lines encapsulate Muntges's observation by flattening the time and space of the temporal context with a unified language. Thus, the space constituted by the objects becomes monumental by freezing momentary beings and highlighting the obsessiveness of perceiving.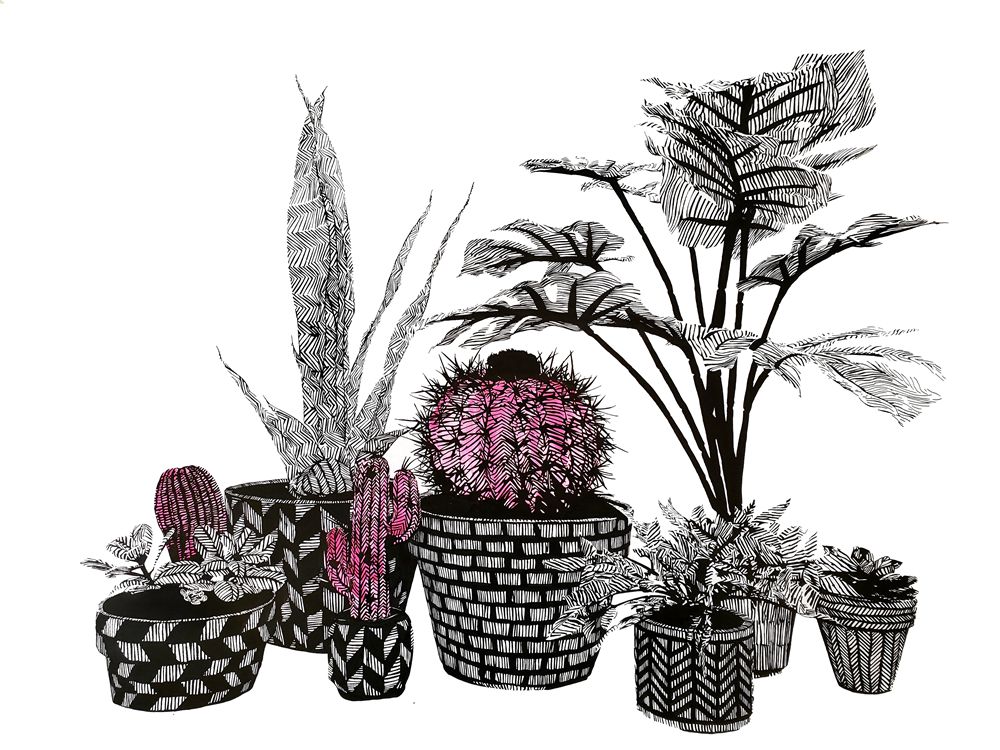 Anne Muntges, Glowing Garden, 2020. Pen and ink on paper, 22 x 28 inches. ©Anne Muntges, courtesy of Fou Gallery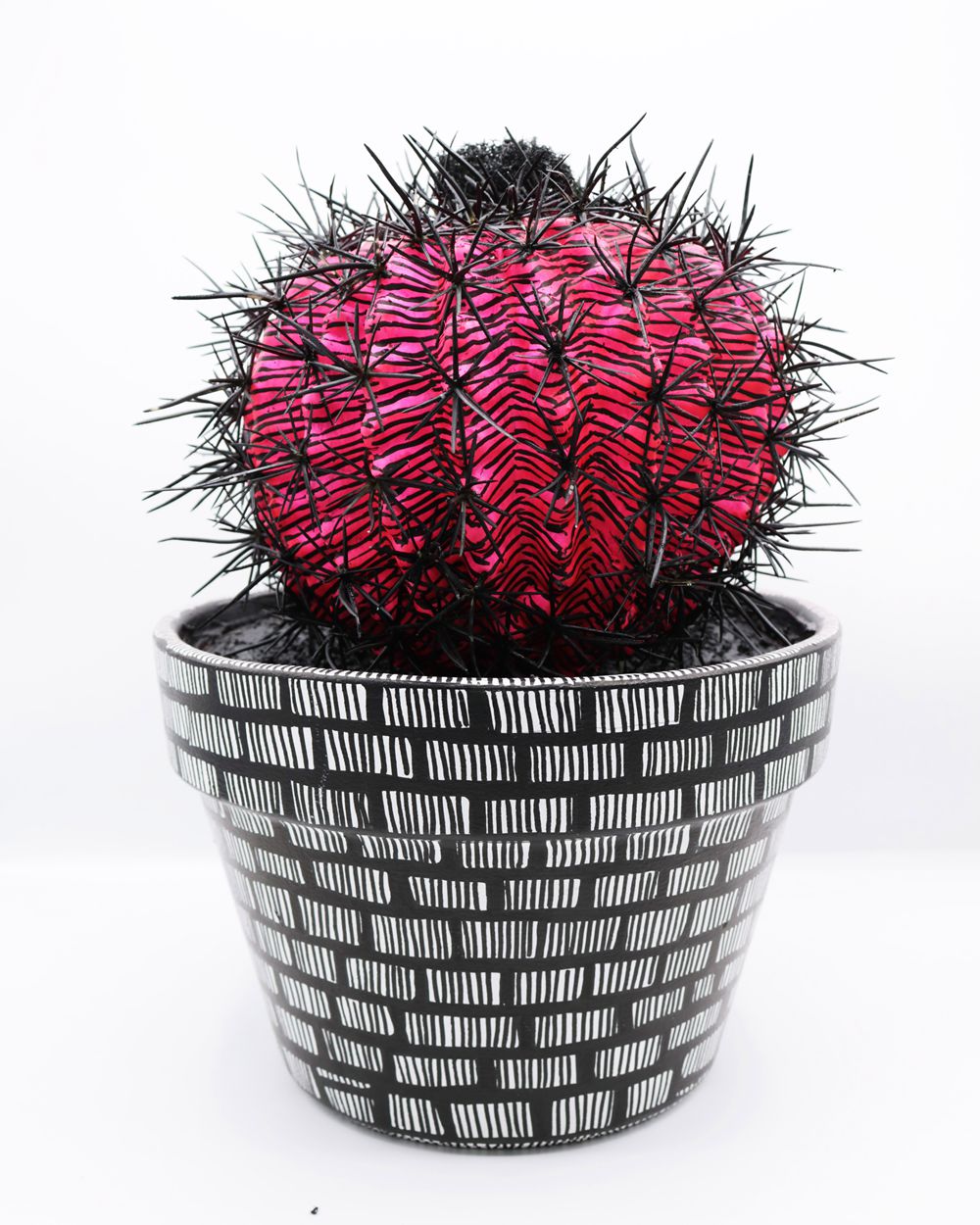 Anne Muntges, Glowing Desert Artifact-Barrel Cactus, 2020. Acrylic paint marker, gesso, paint, foam, plastic, ceramic pot, 8 x 8 x14 inches. ©Anne Muntges, courtesy of Fou Gallery
The Glowing Desert uses drawn lines to recharacterize objects and to provide an alternative interpretation of them other than the daily experience. It challenges the audiences to perceive the familiar objects under another language in an unfamiliar way. "I think, what I do is very observational work in different ways, even though the bodies of work don't seem often related. It's how I understand and where I exist. It is an ever-shifting thing, the things we own are in a constant rotation," Muntges said.
---
About the artist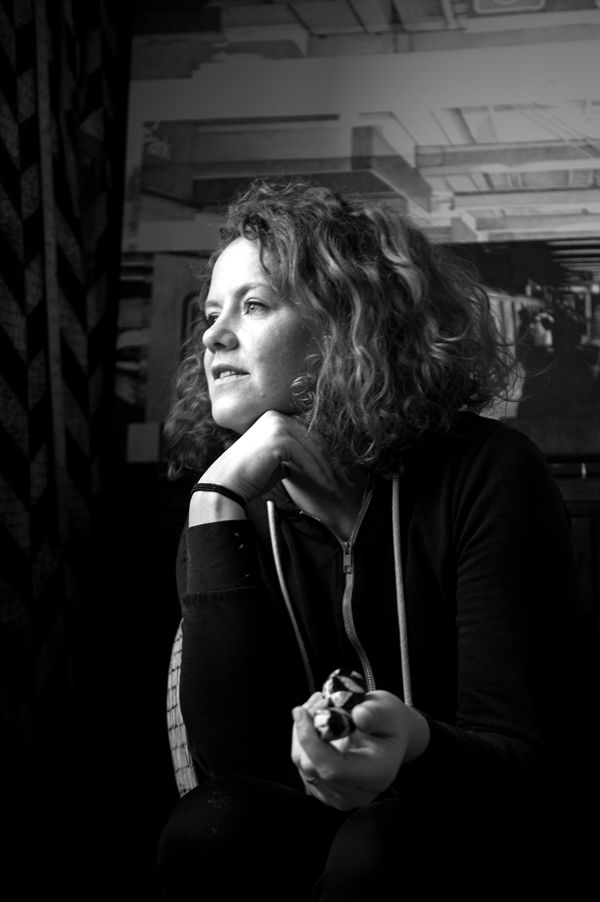 ANNE MUNTGES (b. 1982, Denver, Colorado) ©Anne Muntges
Graduated from Kansas City Art Institute (B.F.A.) in Printmaking in 2005 and the University at Buffalo (M.F.A.) in Printmaking in 2008. Based in Brooklyn, she works with a wide range of media, including highly detailed drawings, prints, and installation. She has been exhibited at the Children's Museum of Arts, New York (2017), the Ukrainian Institute of Modern Art, Chicago (2010), the Burchfield Penney Art Center in Buffalo, New York (2018), and many other spaces nationally. Most recently her work has been growing in the studio where she is a resident with the Monira Foundation at Mana Contemporary in Jersey City, New Jersey (2020).
---
About the curator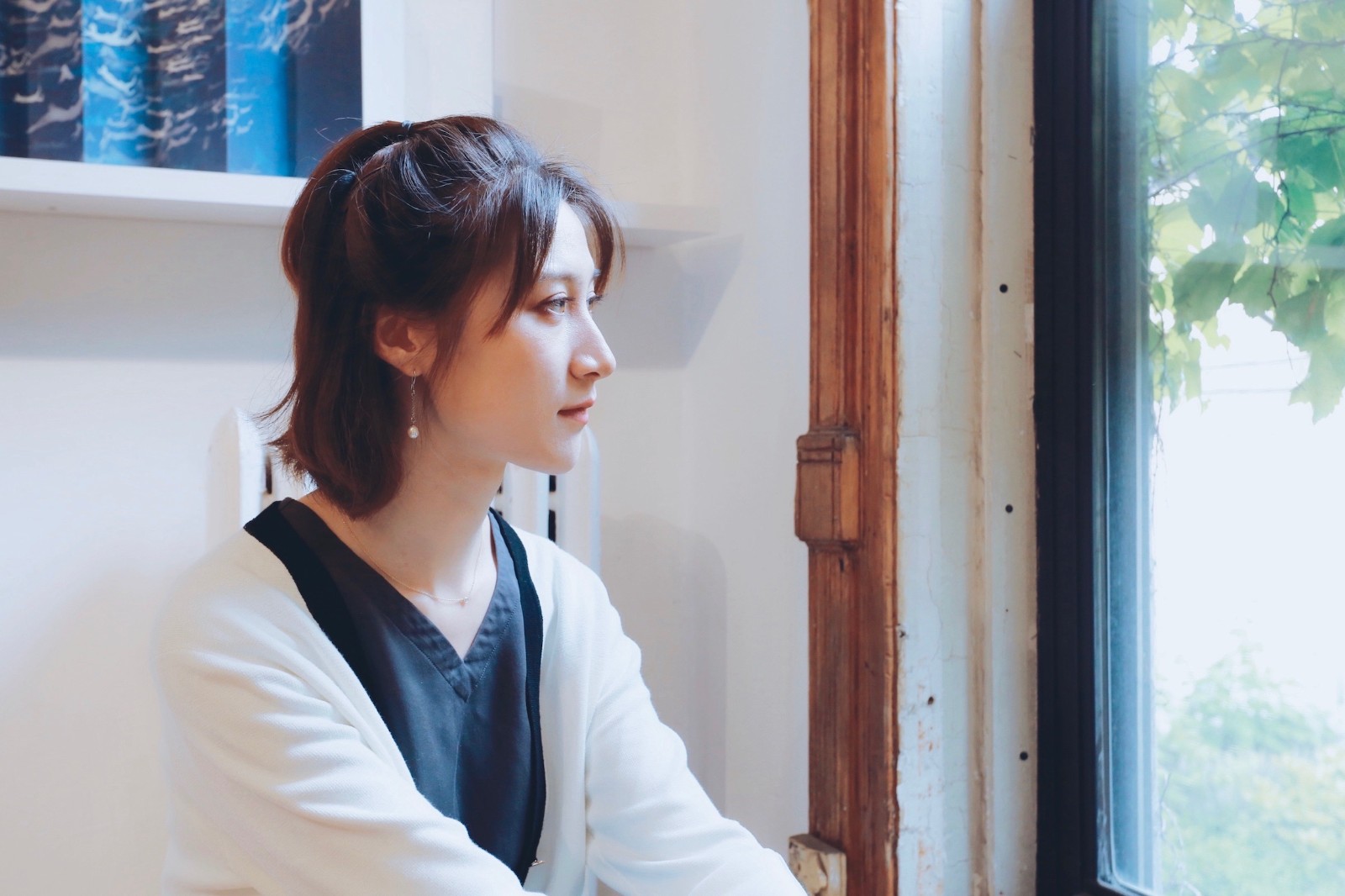 CURATOR - LYNN (LIANG) HAI
After graduating from Architectural Association (London), Hai gained her Master's in Design Studies from the Graduate School of Design at Harvard University (Boston). She is active as a curator and art writer in New York, also a partner and the Art Director of Fou Gallery. Her curation and design includes: Chen Dongfan: Long Past Dawn, Pirates and Poets Whistle in the Dark (Fou Gallery, New York, 2020); Michael Eade: Past is Present is Future (Fou Gallery, New York, 2019); Dwelling At the Present Chinese Contemporary Interior Design Exhibition and Forum (Harvard Club, New York, 2019); Flow Fields - Confluence in Urban Picnic (Matedero, Madrid, 2013) and Flow Fields - Dilution in 2013 Lisbon Triennale (Sinel de Cordes Palace, Lisbon, 2013) et al. Her writings are published on art periodicals including ArtChina, CAFA Artinfo, Tussle Magazine and ArtPulse et al.
---
About the exhibition
Duration: January 23–March 21, 2021
By Appointment
Curator: Lynn Hai
Location: Fou Gallery, 410 Jefferson Ave #1, Brooklyn, New York, NY 11221
Courtesy of the artist and Fou Gallery, for further information please visit www.fougallery.com or contact info@fougallery.com.