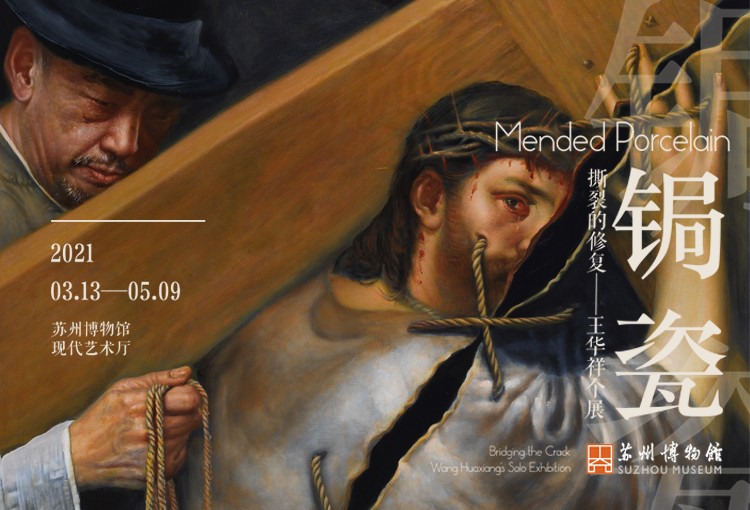 Undoubtedly, conflicts serve as a key feature of mankind at present. Conflicts can be reflected in many ways including conflicts occurred in the art world, art history, people around us, culture, human race, society, etc. Conflicts can be viewed as much the fear for future as it is a symbol of witness. It is hoped that this exhibition only mirrors the bygone things before 2020, but not a dire prediction for human society.
Under the intertwined context of COVID-19, clash of nations, racial discrimination, century-long global change and a community of shared future for mankind, Mr. Wang Huaxiang named his most cherished exhibition in Suzhou Museum as "mended porcelain", by using paintings to express his state, anxiety and responsibility with the intention of declaring war against all types of "viruses" including enmity, injury, war, destruction, shortsightedness, conflict, etc.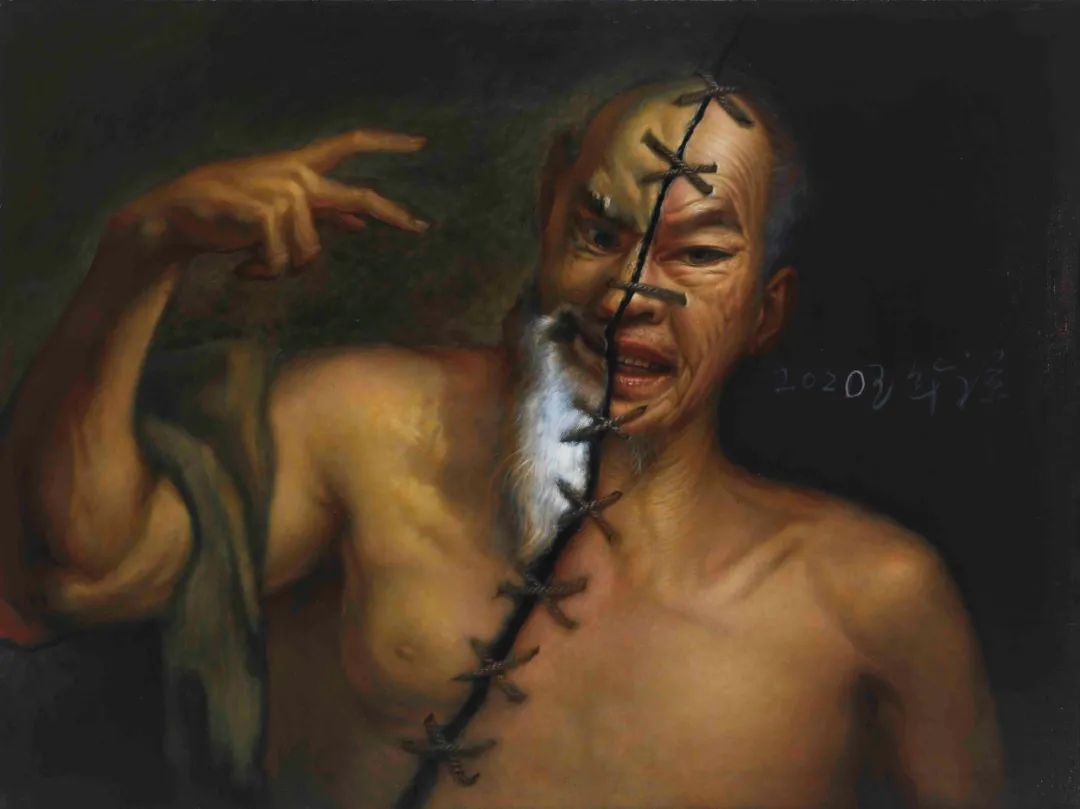 Mended Porcelain No.1, 120×160cm, Oil on canvas, 2020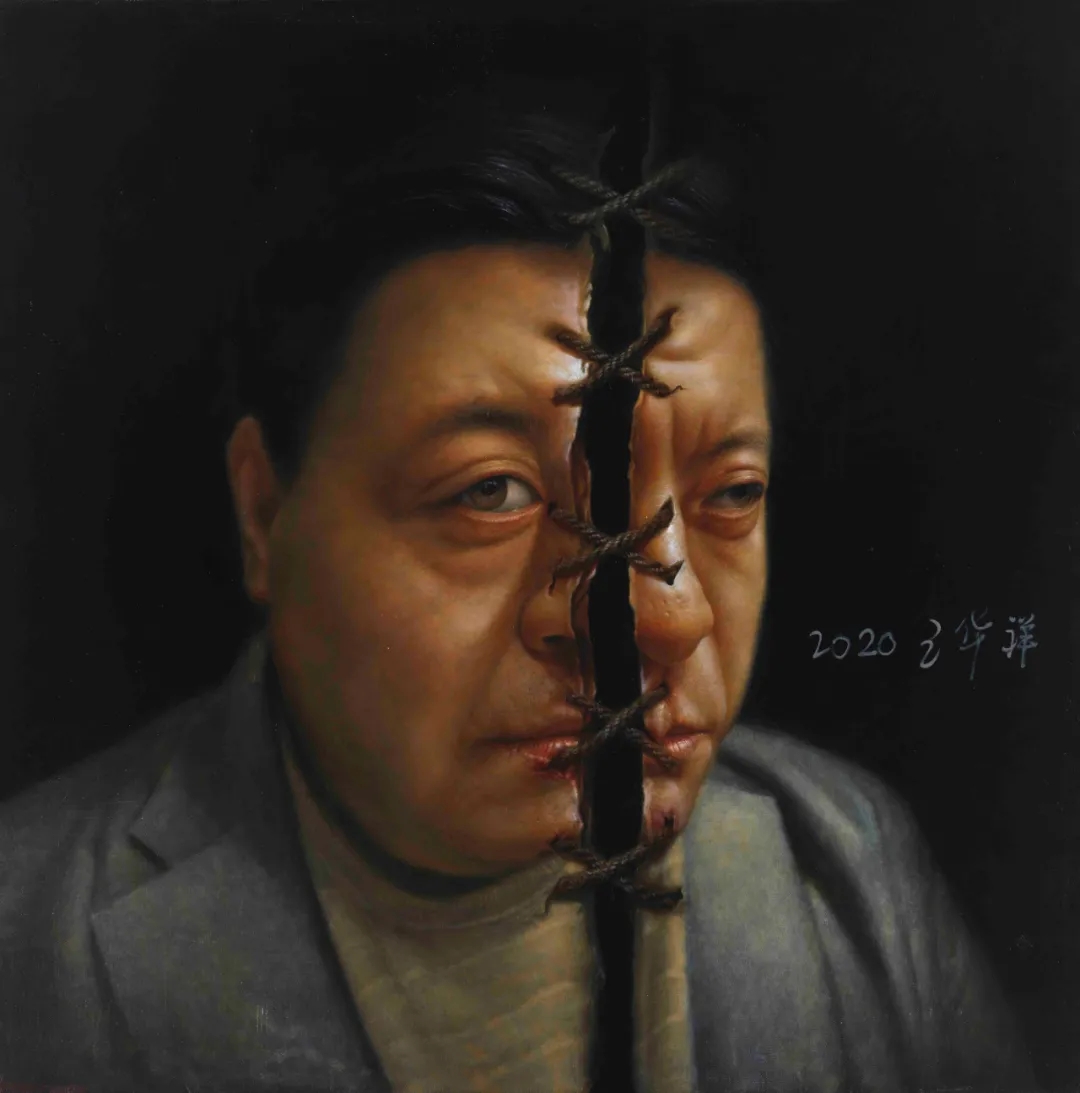 Mended Porcelain No.4, 120×120cm, Oil on canvas, 2020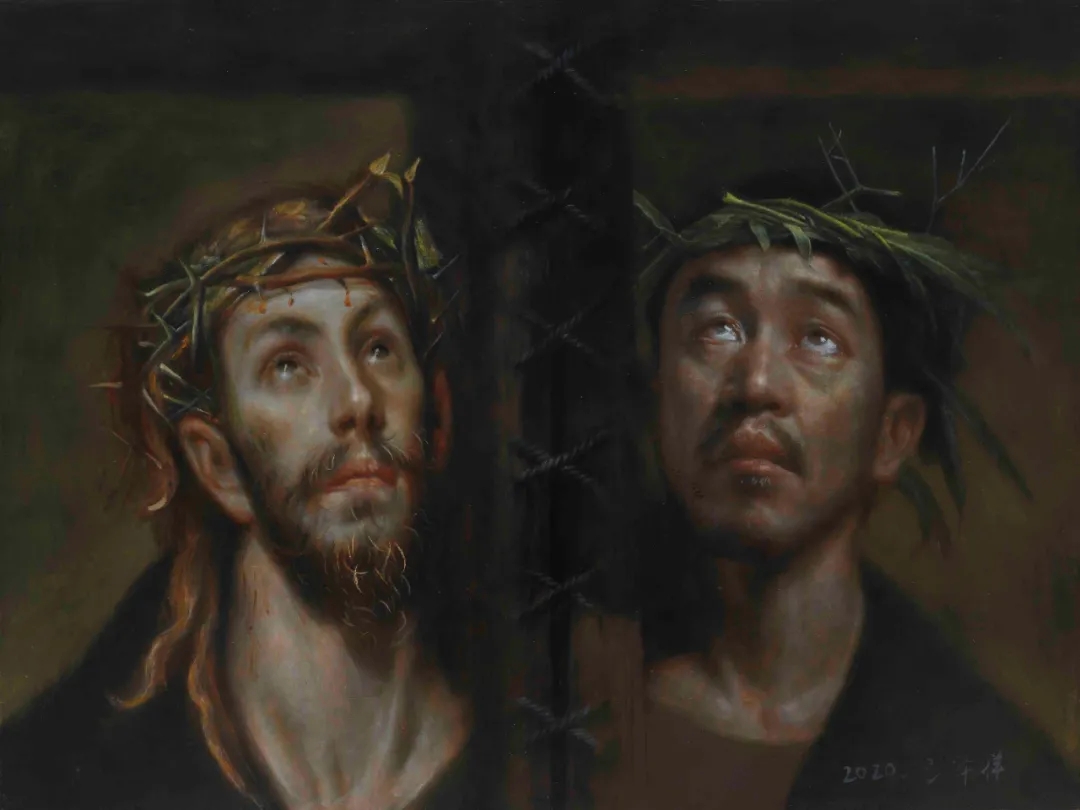 Mended Porcelain No.5, 60×80cm, Oil on canvas, 2020
In the human nature and culture, the "vile" virus that leads to conflicts are fighting fiercely against the "repair" cells in an open or secret manner, each for its own sake. And the same story goes with today's art world. Painting, in modern times, has been hit by photography and technology. Similarly, art has been replaced by philosophy and business in contemporary times. Mr. Wang hopes to restore the glory of painting during his whole lifetime. Technique is first and foremost if painting, realistic painting in particular, pursues a well-recognized and time-honored reputation. Mr. Wang uses his works as a witness of the important techniques in painting and the theme of painting as a witness to the existence of the law of heaven. All men are born free. There is always a bright side or a dark side for individuals to choose from. Similarly, Mr. Wang is also making his own choice every moment.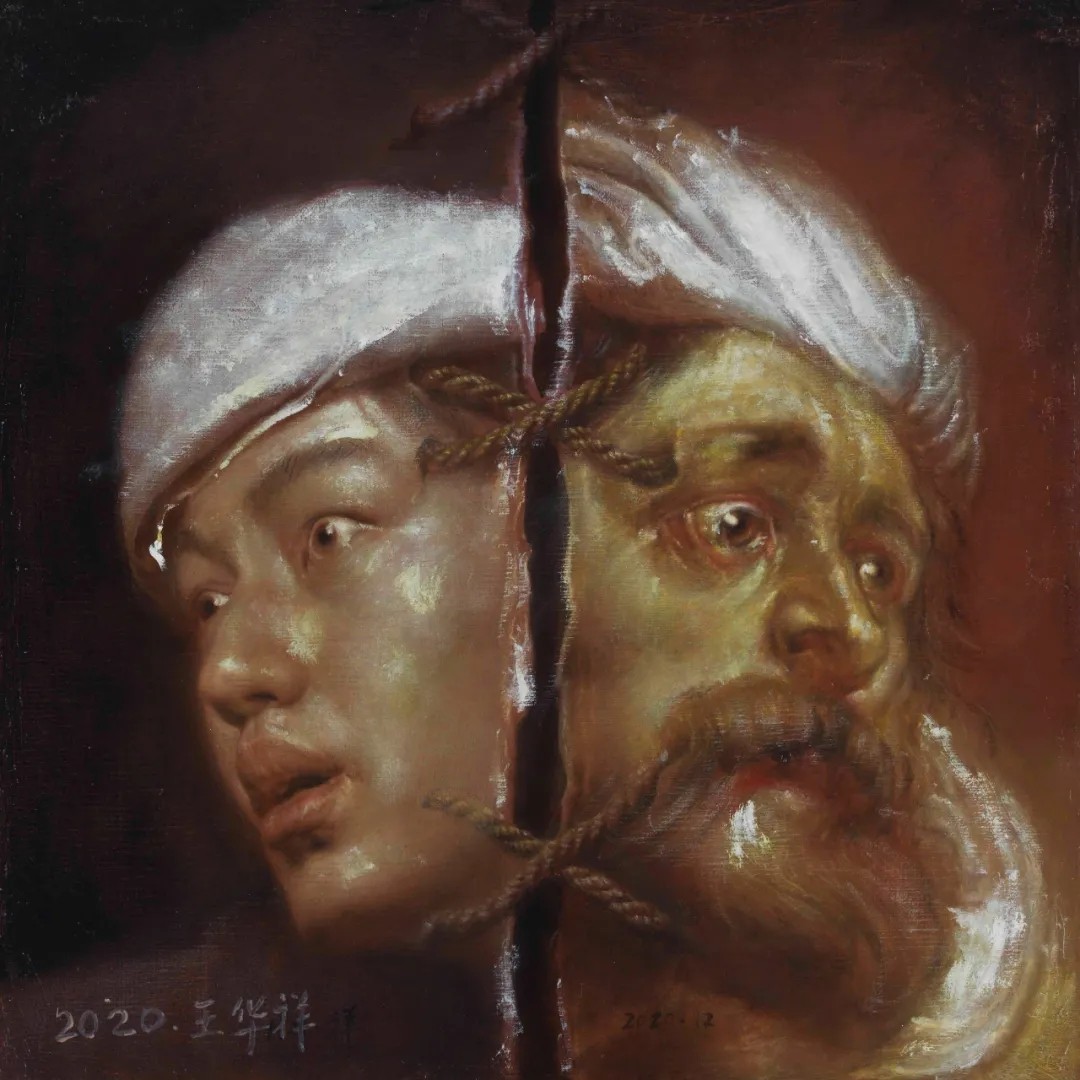 Mended Porcelain No.7, 30×30cm, Oil on canvas, 2020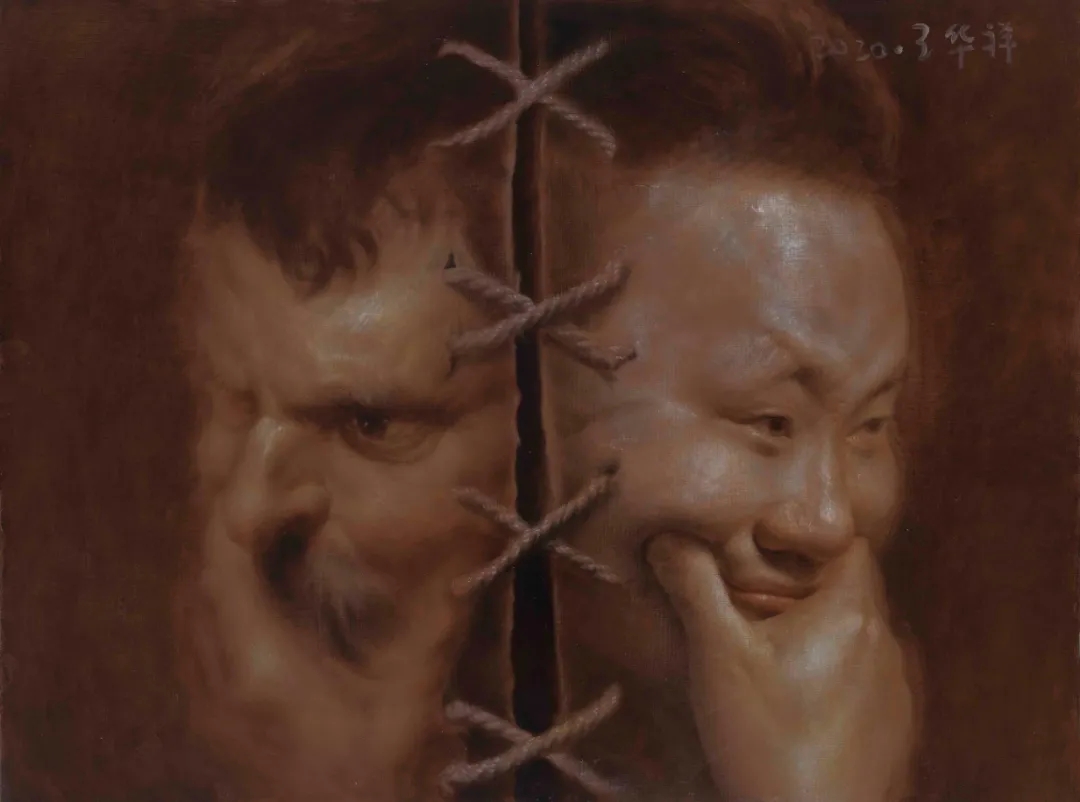 Mended Porcelain No.8, 60×80cm, Oil on canvas, 2020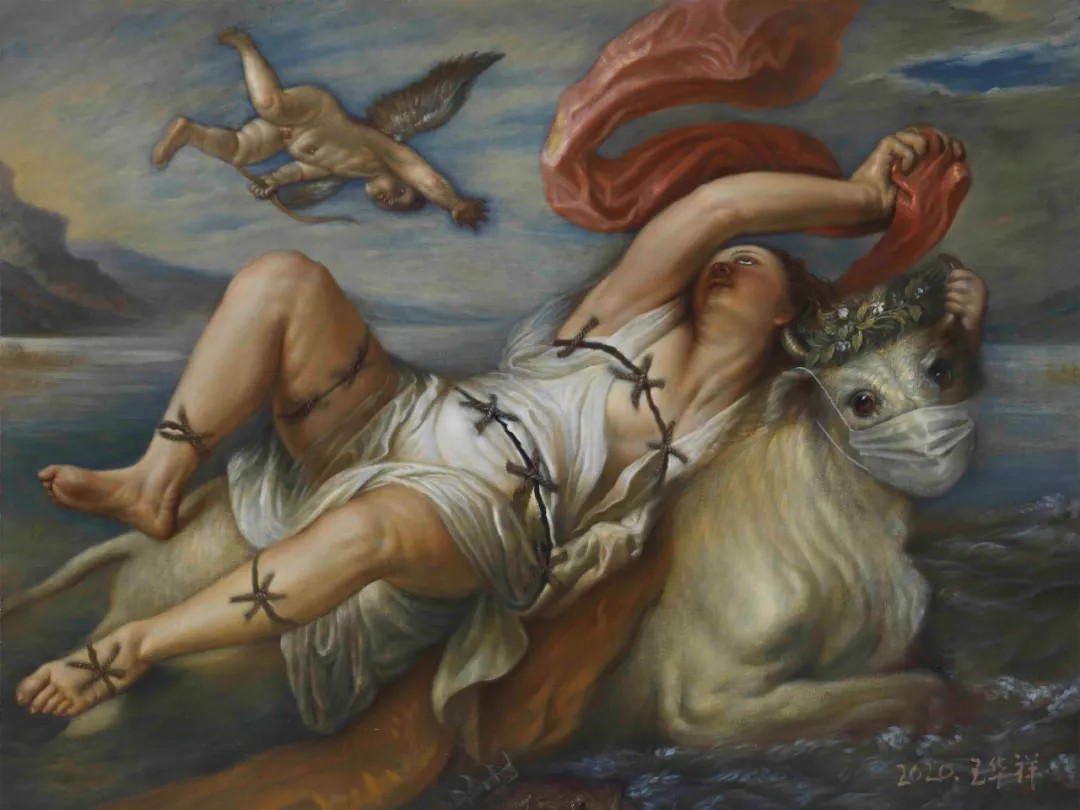 Mended Porcelain No.13, 120×160cm, Oil on canvas, 2020
As a painter, Mr. Wang believes that eternal truth is hidden in the realistic painting which he strives to explore. For decades, Mr. Wang has diligently dedicated himself to his own work though experiencing numerous environmental pressure, conceptual pressure and inner temptations, vanity, conceit and hubris, etc. Just like this world, his inner world would sometimes turn into a battlefield of chaos and turbulence. This exhibition is all about his thoughts and reflections on these issues.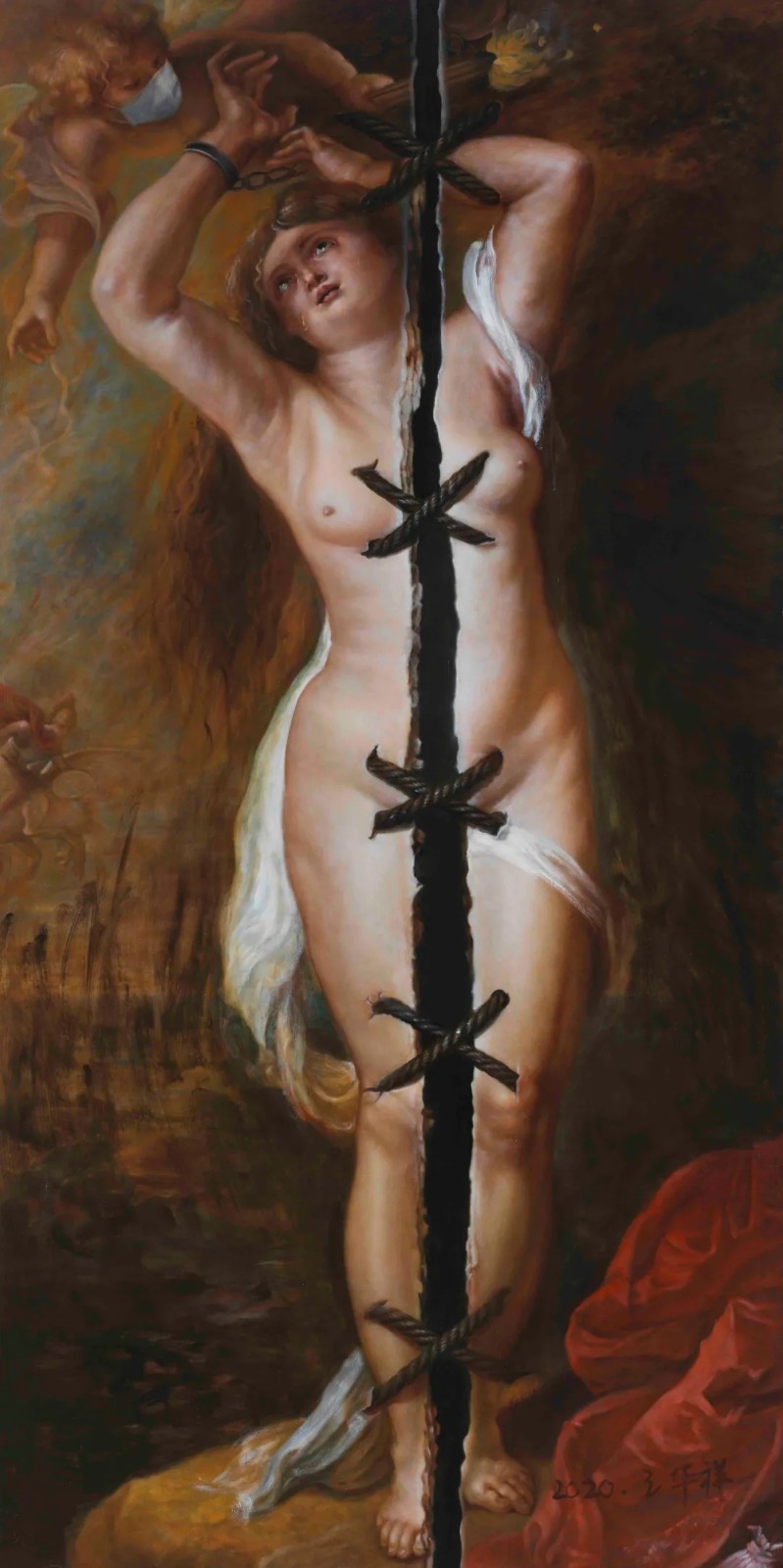 Mended Porcelain No.14, 160×120cm, Oil on canvas, 2020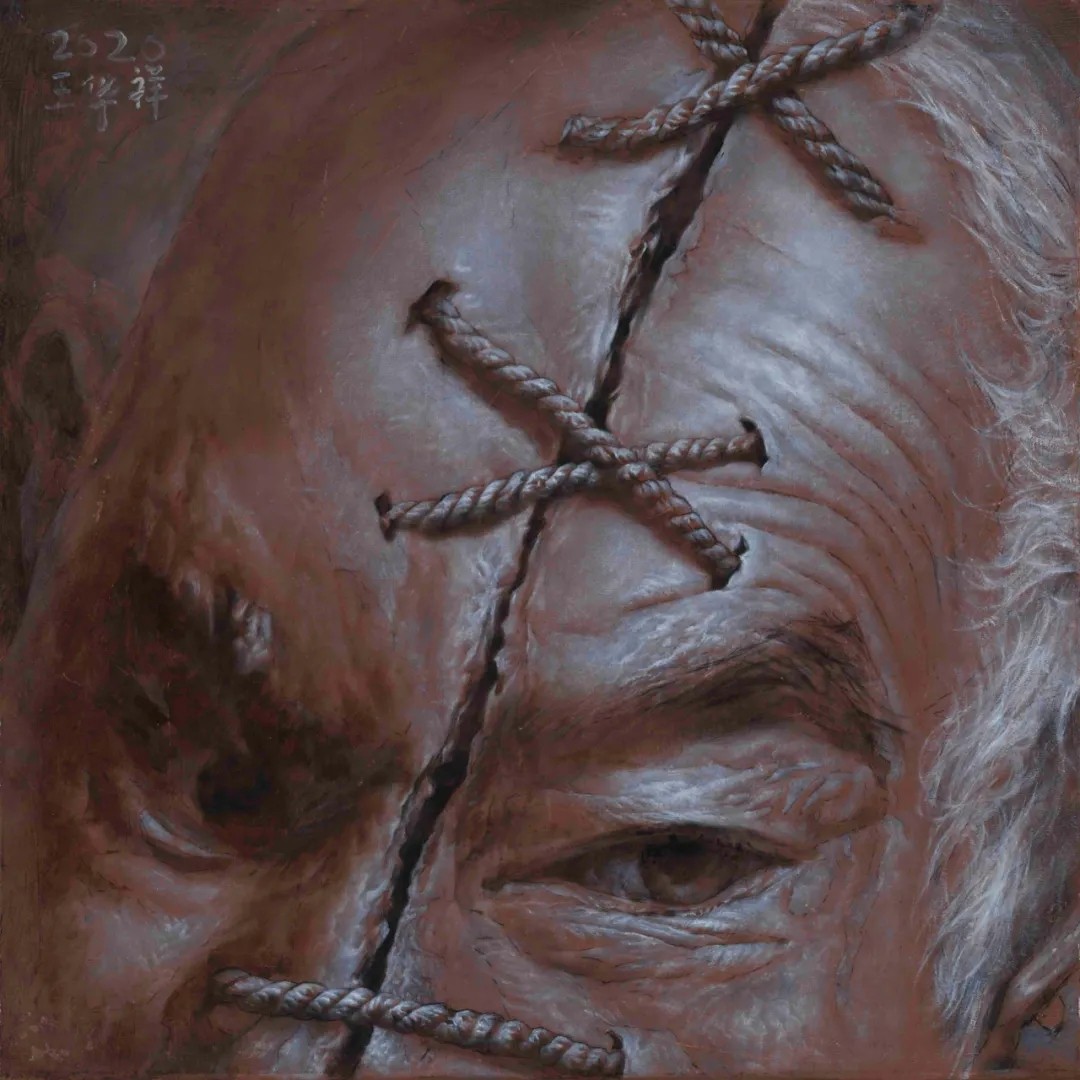 Mended Porcelain No.18, 120×100cm, Oil on canvas, 2020
---
About the artist
Wang Huaxiang
Deputy Dean of the School of Fine Arts and PhD Supervisor, Central Academy of Fine Arts, Beijing
President of the International Academic Printmaking Alliance (IAPA)
Dean of the International Printmaking Institute (IPI)
Member of the China Artists Association
Visiting Professor of Roma Academy of Fine Arts, Italy

Judge of Belgium European Printmaking Masters Exhibition
Member of International Honorary Advisor Committee of ACE Contemporary Art Foundation, Argentina
---
About the exhibition
Mended Porcelain: Bridging the Crack Wang Huaxiang's Solo Exhibition
Sponsor: Suzhou Museum
Duration: March 13,2021,to May 9
Add: Contemporary Art Gallery of Suzhou Museum

Courtesy of the artist and Suzhou Museum, for further information please visit http://www.szmuseum.com/.