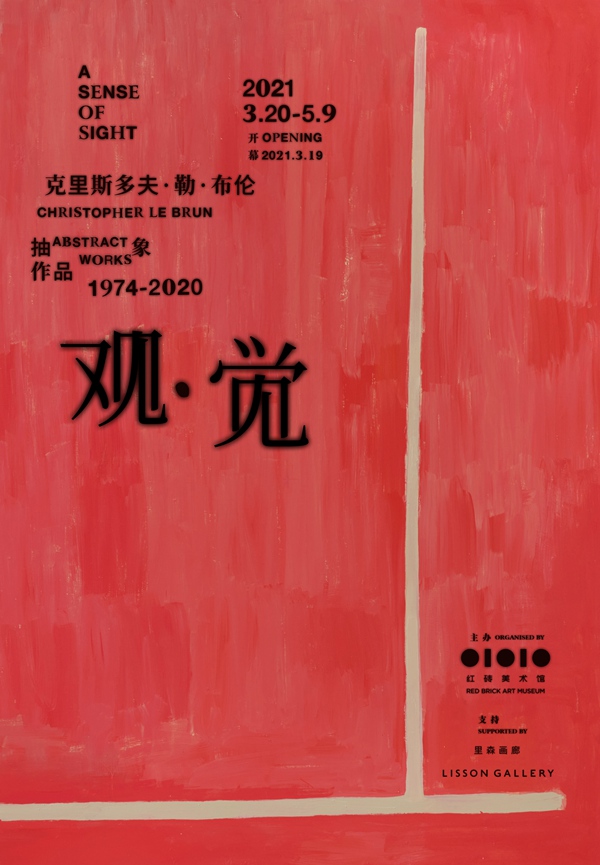 'I have come to see this as one of the central problems of art – how to find a balance between what is seen by the eye and what is conceived by the mind. It is like following a precarious path along a high mountain arête, the narrow point of a ridge, sweeping down steeply on either side.'
– Christopher Le Brun
Red Brick Art Museum presents the exhibition of Christopher Le Brun: A Sense of Sight, Abstract Work 1974-2020, which is the first Asian museum exhibition featuring this British artist. With his paintings and sculptures spanning almost fifty years, the exhibition unprecedentedly shows the long development of the abstract in his work and reveals the essentially formal nature of his work as an artist.
Le Brun studied painting first at the Slade School of Fine Art and later at Chelsea School of Art in London. The classic training he received has allowed his artworks to richly echo other diverse cultural forms such as literature, poetry, mythology and music. Le Brun's art practice is indicative of his insistent longing for the 'ideal picture', and he was praised by art historian and curator Barbara Rose as 'a painter's painter'. Christopher Le Brun is one of the most influential figures to emerge in British Art in the 1980s. He participated in the Venice Biennale in 1980 and in 1982 took part in the epoch-making exhibition Zeitgeist at the Martin-Gropius Bau, Berlin.
In the late 20th century, while facing the distinction between the figurative and abstract, Le Brun had faith in his instinct and visual experience as a painter, untiringly finding ways to incite possible conversations between the two. In the past ten years, the artist has developed a unique romanticist and symbolist style. 'I feel it is important to say that at some periods I have experienced the absence of representation as a loss, but equally I have felt a longing for my work to be formal and abstract, and therefore self-sufficient. The ideal is for the work to have an independent value outside of myself.' From his early career to his new works made in 2020, Le Brun has maintained his strong interest and exploratory spirit in painterly aesthetics and the basic elements, including colour, light, space, touch and spirit. Because of this, Le Brun appreciates and resonates with traditional Chinese painting, which shares common artistic features.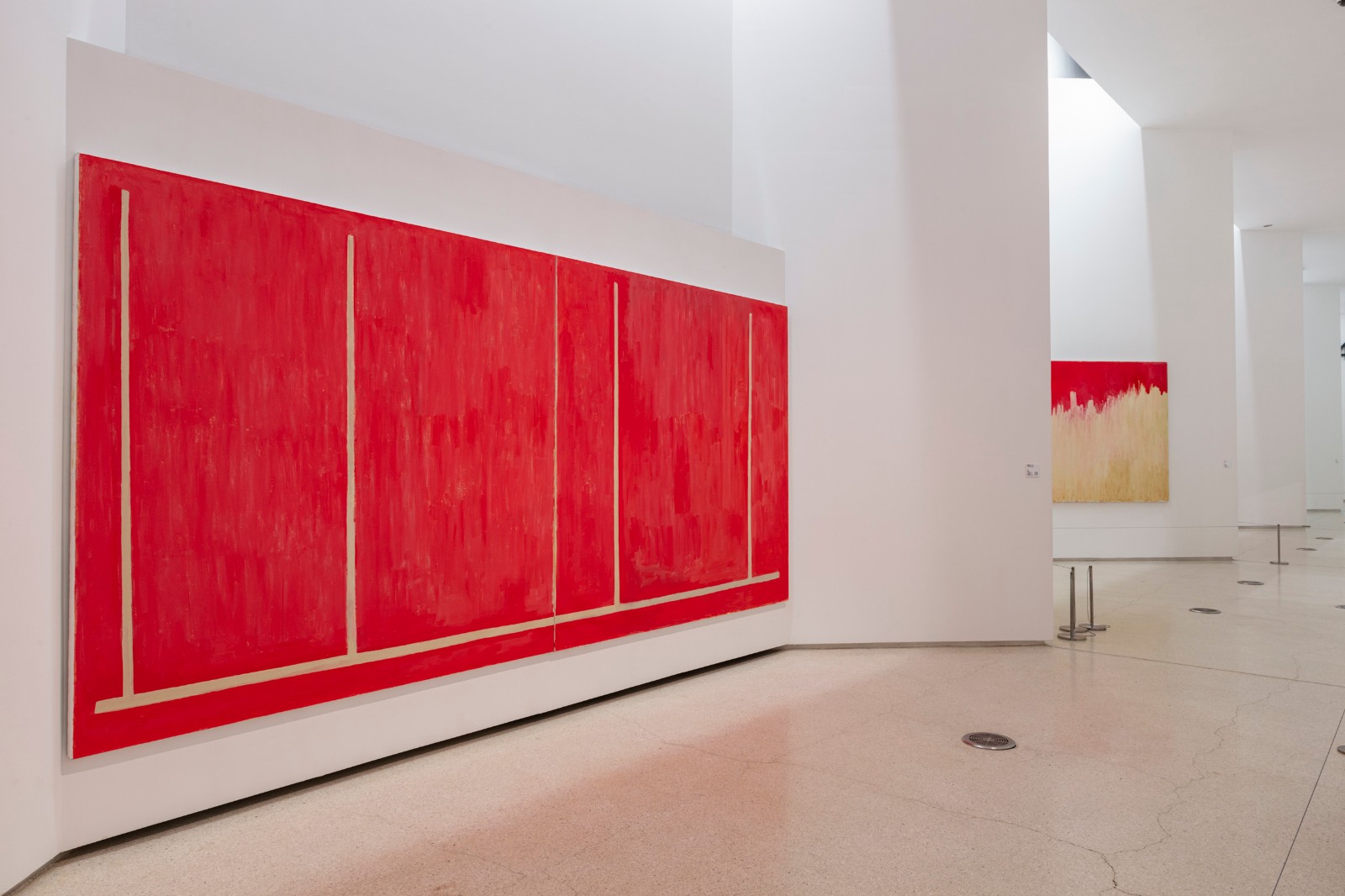 Exhibition View of "Christopher Le Brun: A Sense of Sight, Abstract Work 1974-2020"
Diptychs comprise a characteristic form that Le Brun applies in his works. Two canvases are juxtaposed and often separated by a tonal break, with one light and one dark canvas. These binocular compositions on the one hand interrogate the instantaneous coalescing of imagery that occurs as the brain merges views from two separate eyes; on the other hand, they indicate dualistic elements in his works, such as cover and exposure, brightness and darkness, movement and stillness, etc. As it is characteristic of Shakespeare's plays, in which there is no single authorial voice, Le Brun thinks 'these diptychs admit a truth of painting by seeming to withdraw the authorial voice which might be expected to impose unity.'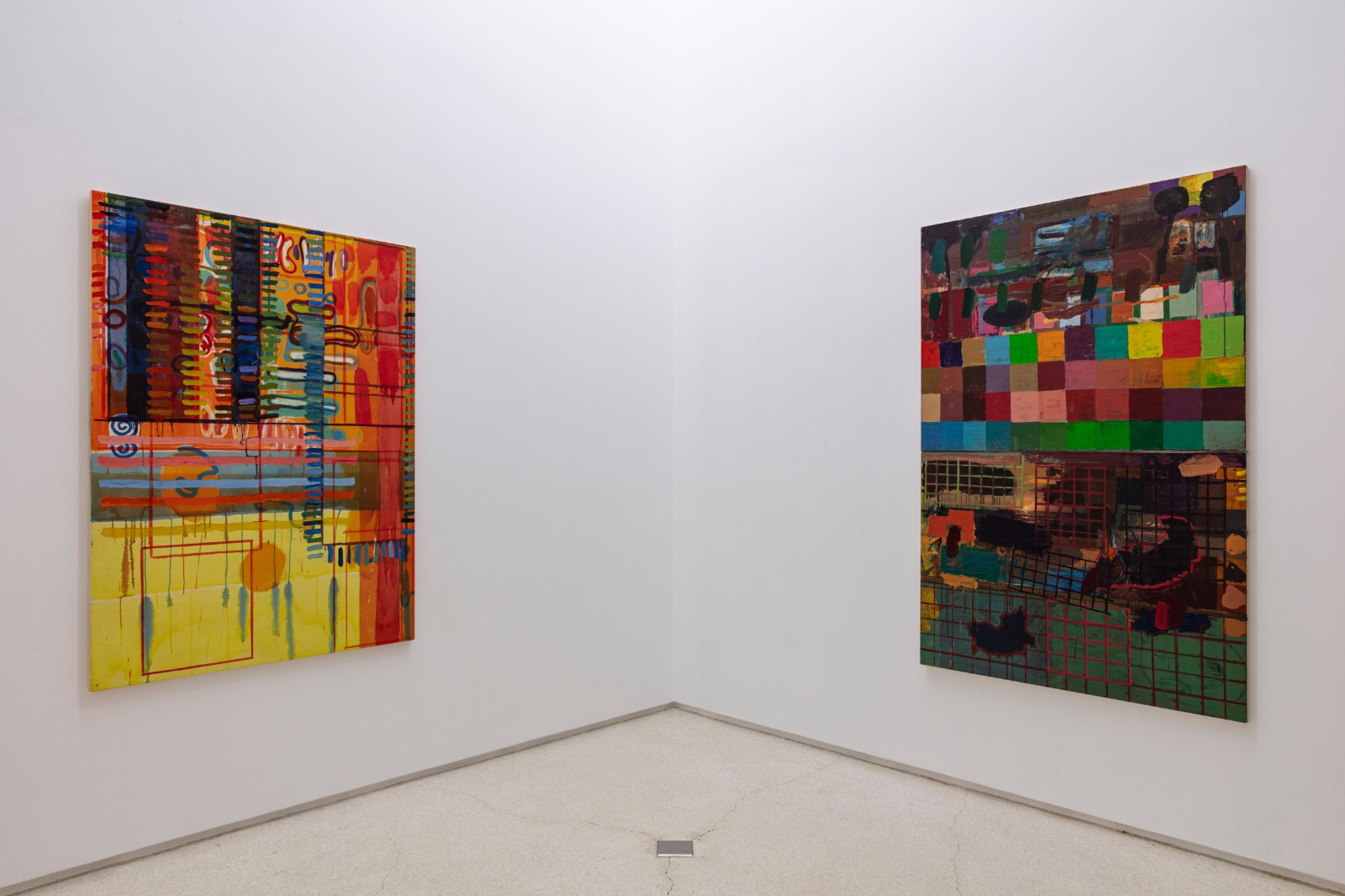 Exhibition View of "Christopher Le Brun: A Sense of Sight, Abstract Work 1974-2020"
Wood and forests are a central motif to be found in the artist's creations, and his Woodlines series originated from Le Brun's practice of woodcut prints. A visual analogy can be drawn between the act of carving and path-making through the thicket. Putting oneself on the wood-path or wood-line is therefore to set out, guided not by everyday logic, but by something else. Simplifying his painting methods and composition, Le Brun strips down the layers of brushstrokes from his previous works, only to let the most fundamental contents remain.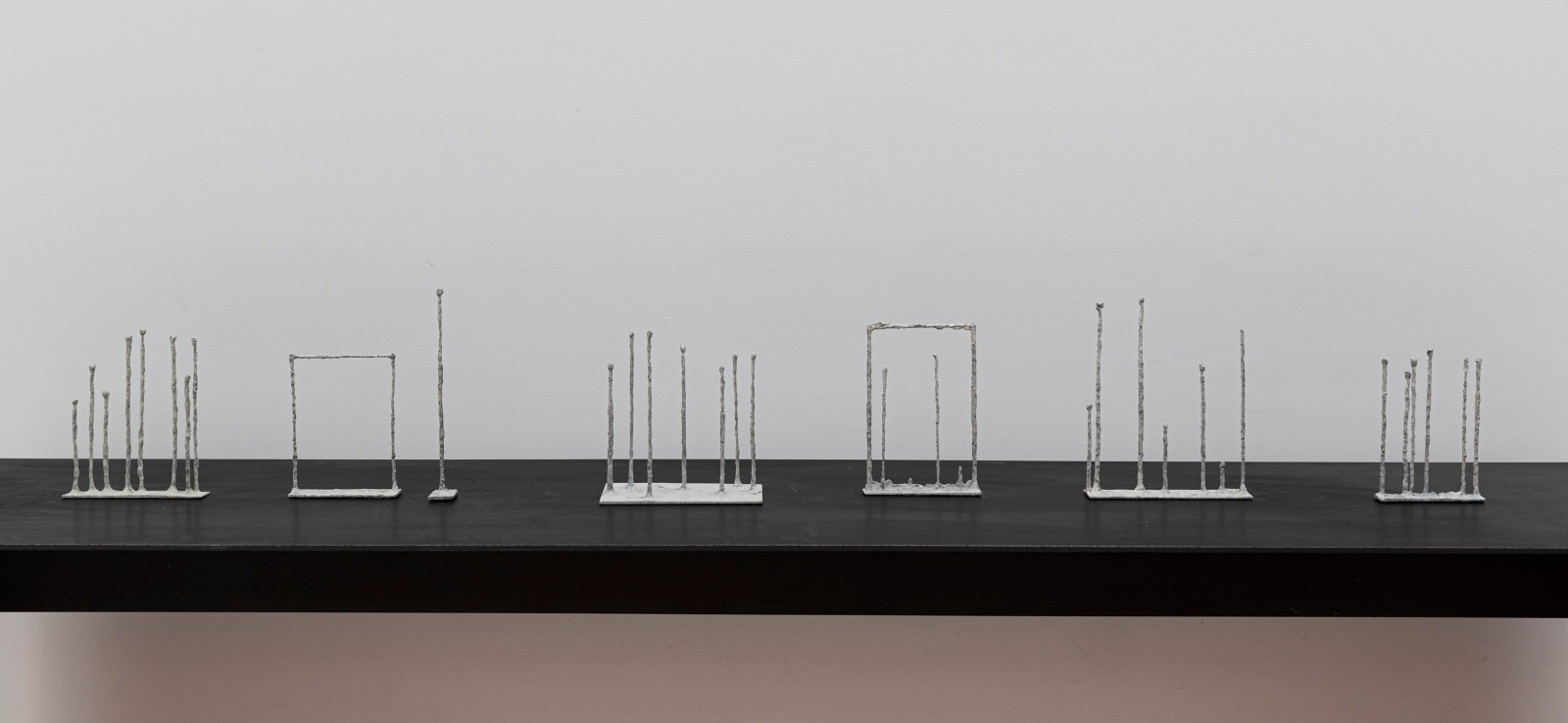 Exhibition View of "Christopher Le Brun: A Sense of Sight, Abstract Work 1974-2020"
Similar forms can be found in Stems, a series of sculptures included in this exhibition. These works appear as archetypes that concentrate entire diffuse areas of thought and memory. Le Brun's sculptures are just like his paintings, conveying his interests in forms. He applies simply conceived elements such as lines, columns, planes or discs, which still retain presence and mystery, even when appearing at their most basic.
Besides art creation, Le Brun is also an excellent art educator and instrumental public figure. He has served as a trustee of major British art institutions such as Tate, the National Gallery and the National Portrait Gallery, and he was elected President of the Royal Academy of Arts in London from 2011 to 2019.
---
About the Artist
Sir Christopher Mark Le Brun is a painter, printmaker and sculptor. Born in Portsmouth in 1951 he trained at the Slade and Chelsea Schools of Art, London. Le Brun has served as a trustee of major British art institutions: Tate, National Gallery, Dulwich Picture Gallery, the Royal Drawing School and the National Portrait Gallery. Elected to the Royal Academy of Arts in 1996, he became the inaugural Professor of Drawing in 2000. Subsequently elected President from 2011-2019, he oversaw the most significant redevelopment in the Academy's 250-year history and is widely acknowledged as having revitalised the Academy's reputation.
Le Brun was awarded a Knighthood in the 2021 New Year Honours List for services to art.
His work is characterised by an adherence to the essential values of touch, light, space and colour while maintaining a questioning and strongly individual stance in relation to contemporary art history. His art is rooted in the long tradition of the English appreciation of landscape and nature - whether expressed in painting, poetry or music - which provide a common ground frequently referred to throughout his work.
His work can be found in museum collections including the Museum of Modern Art and The Metropolitan Museum of Art, New York; Yale Center for British Art, New Haven; Tate, the V&A and the British Museum, London; Art Gallery of New South Wales, Sydney.
---
About the exhibition
A Sense of Sight
Abstract Work 1974-2020
Dates: March 20 - May 9, 2021
Opening: March 19, 2021
Organised by: Red Brick Art Museum
Supported by: Lisson Gallery
Courtesy of the artist and Red Brick Art Museum, for further information please visit www.redbrickartmuseum.org.