"INTERMINGLING FLUX: Guangzhou Image Triennial 2021" was recently opened at Guangdong Museum of Art, under the guidance of the Guangdong Provincial Department of Culture and Tourism and hosted by Guangdong Museum of Art. Wang Shaoqiang, Director of Guangdong Museum of Art served as the Chief Director and Archival Exhibition Curator of the exhibition. Gerardo Mosquera, the Hyperimage Group (DONG Bingfeng, XIANG Zairong, TENG Yuning), and Yang Beichen acted as curators for "Globalscape", "Why Collectivity?" and "Frontier Mentality" respectively. Nearly 60 artists from more than 20 countries around the world were invited to participate. The exhibition concentrates on and comprehensively presents works with rich layers and diverse connotations for the audience to understand domestic and foreign video art. Based on the vision of globalized images, the Triennial constructs a field of fusion and dialogue, and it also shows the artistic and academic value extended by a series of brand-style museum exhibitions.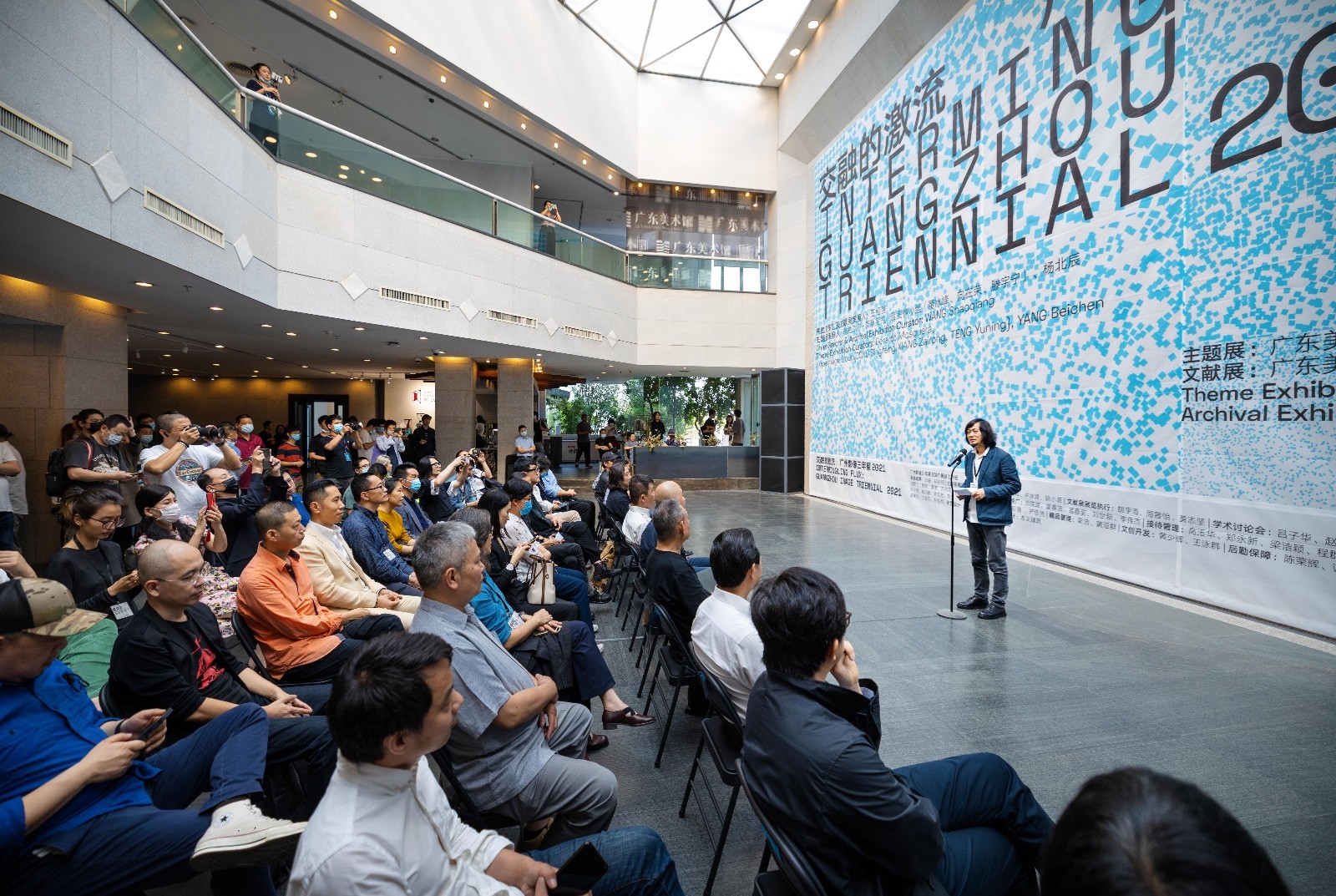 The Opening Ceremony of Guangzhou Image Triennial 2021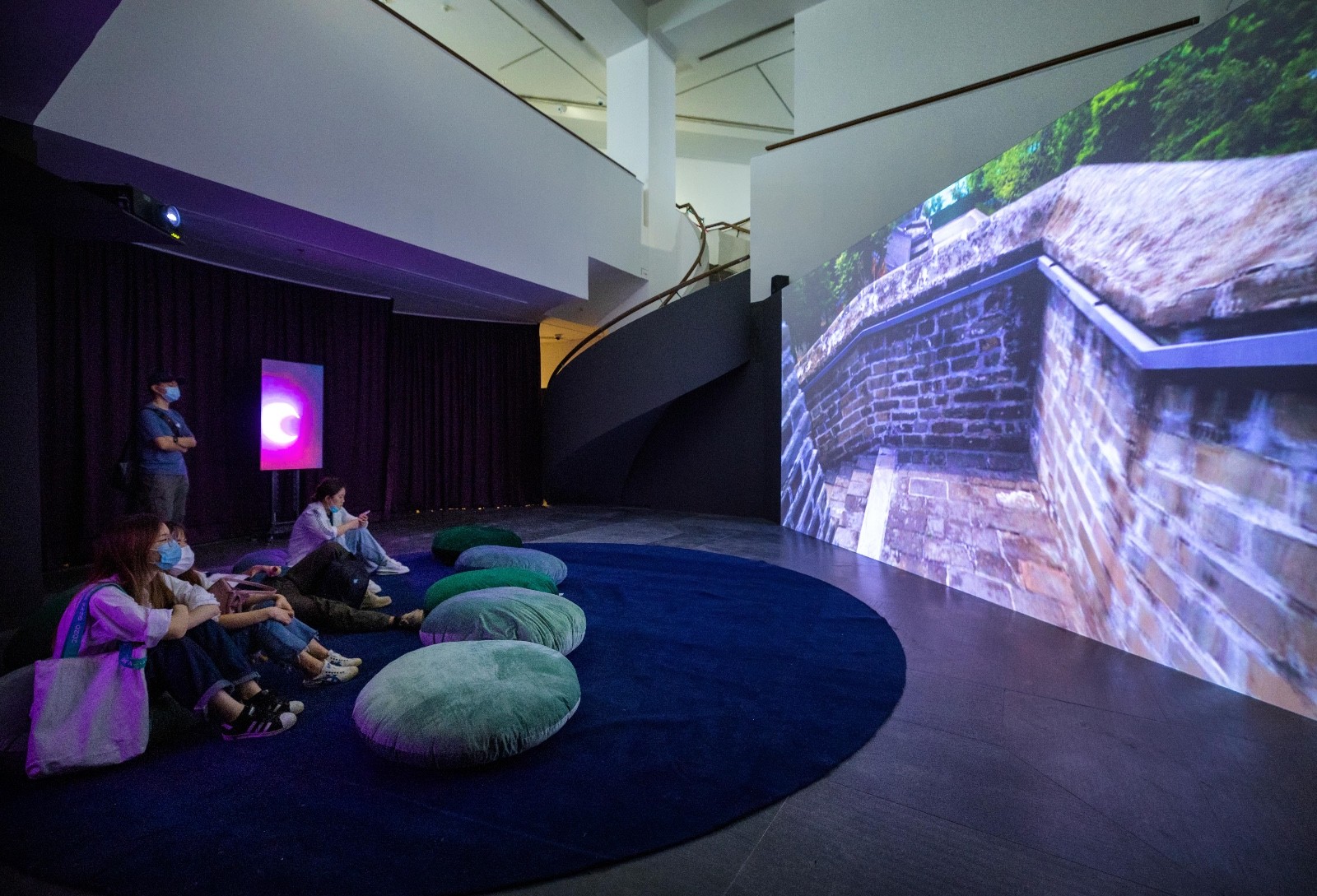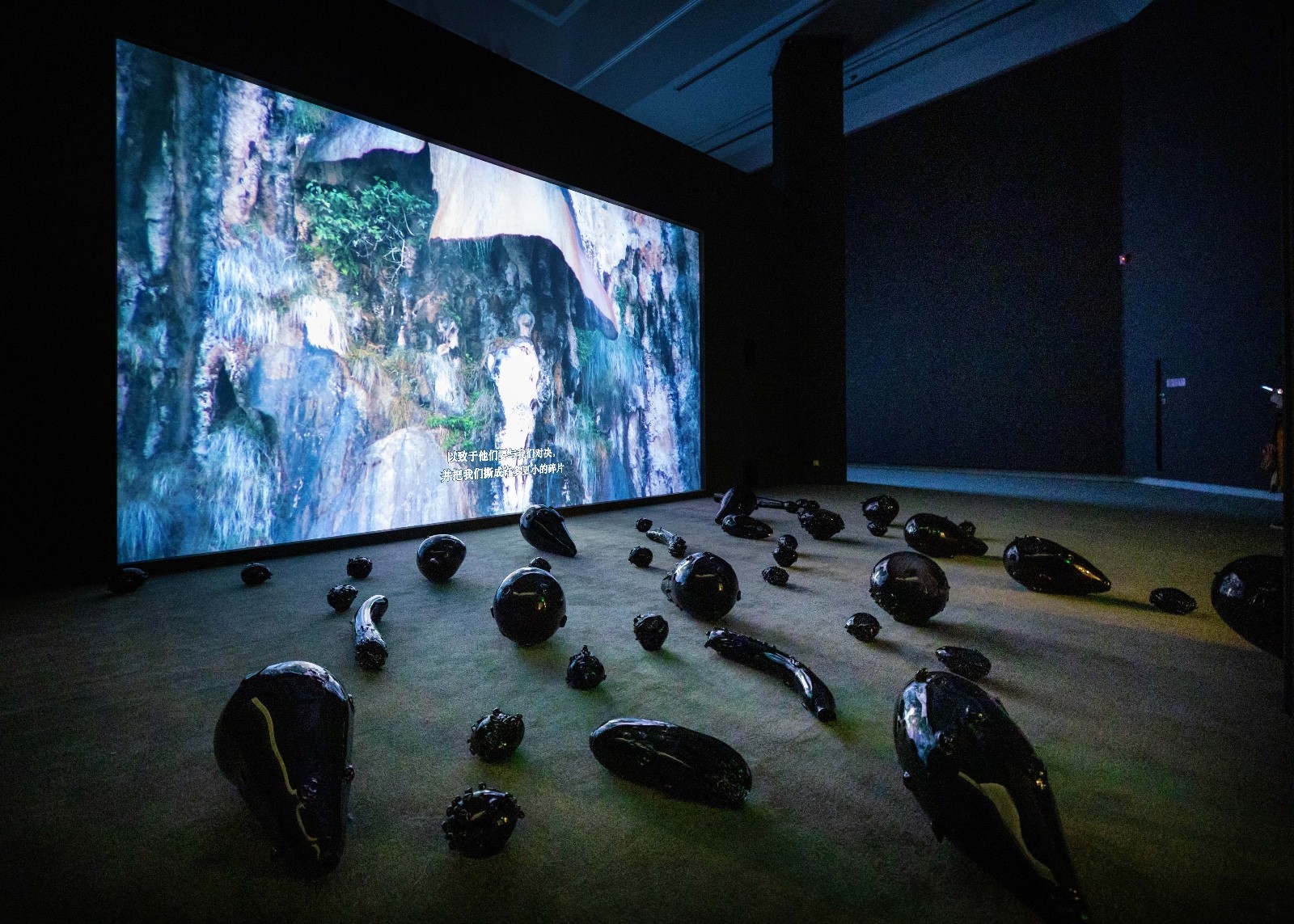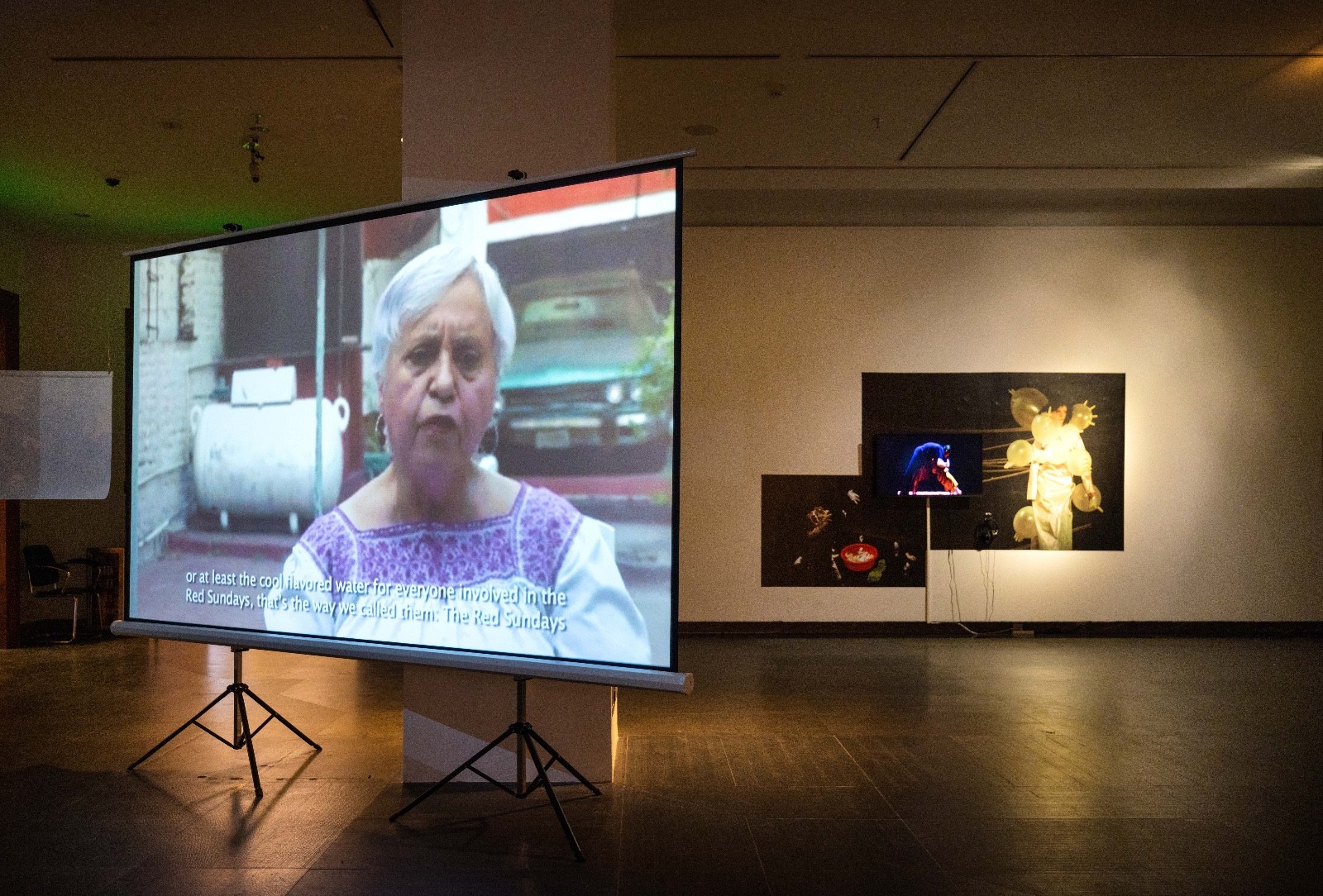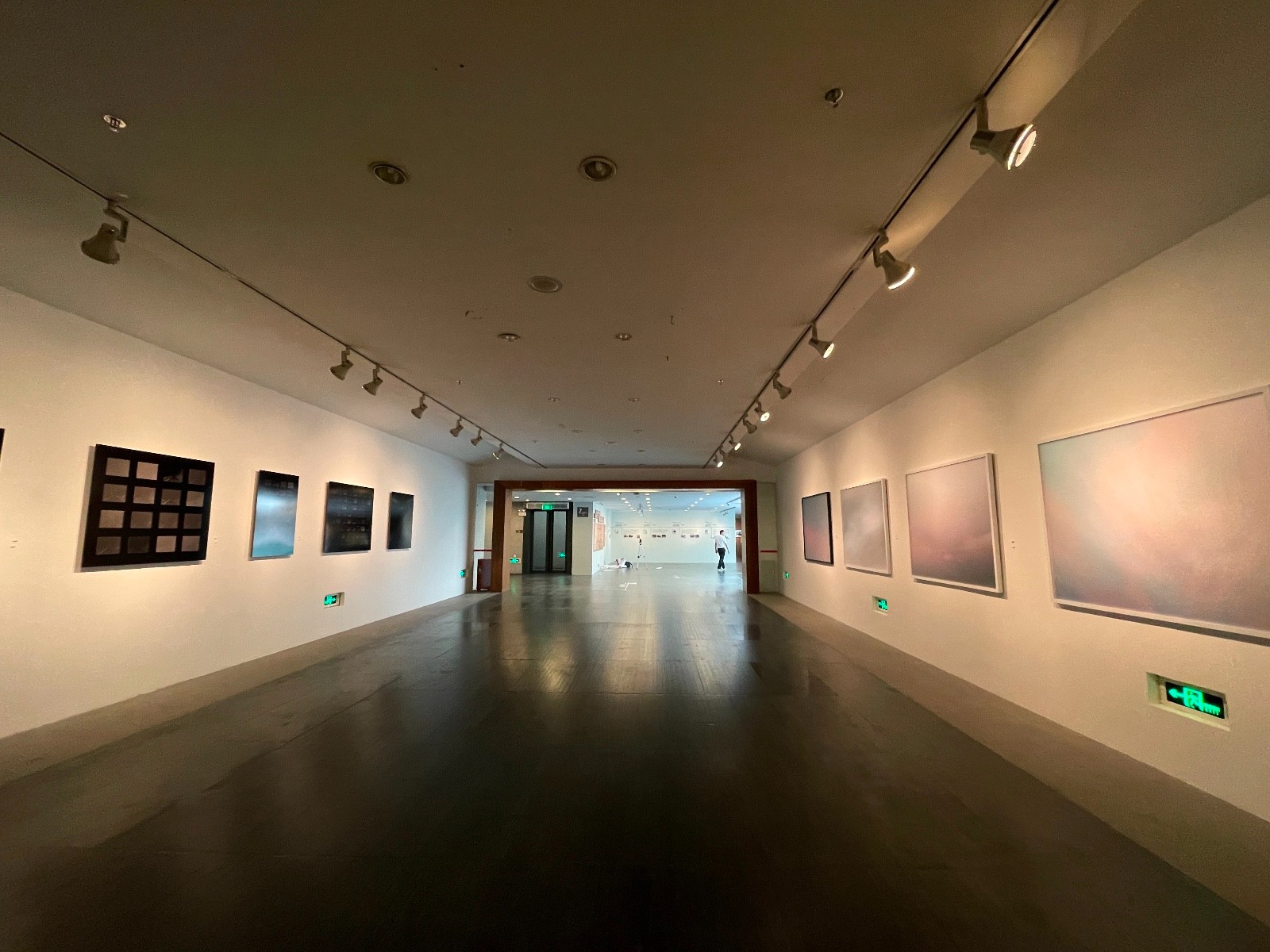 Exhibition View of Guangzhou Image Triennial 2021
I. Footprints and Context: From Photography to Image
As one of the few "museum projects" that persist in working, Guangzhou Image Triennial has a rich context and experience as a mirror reflecting the transitions and clues in curating structure, exhibiting form and exhibits.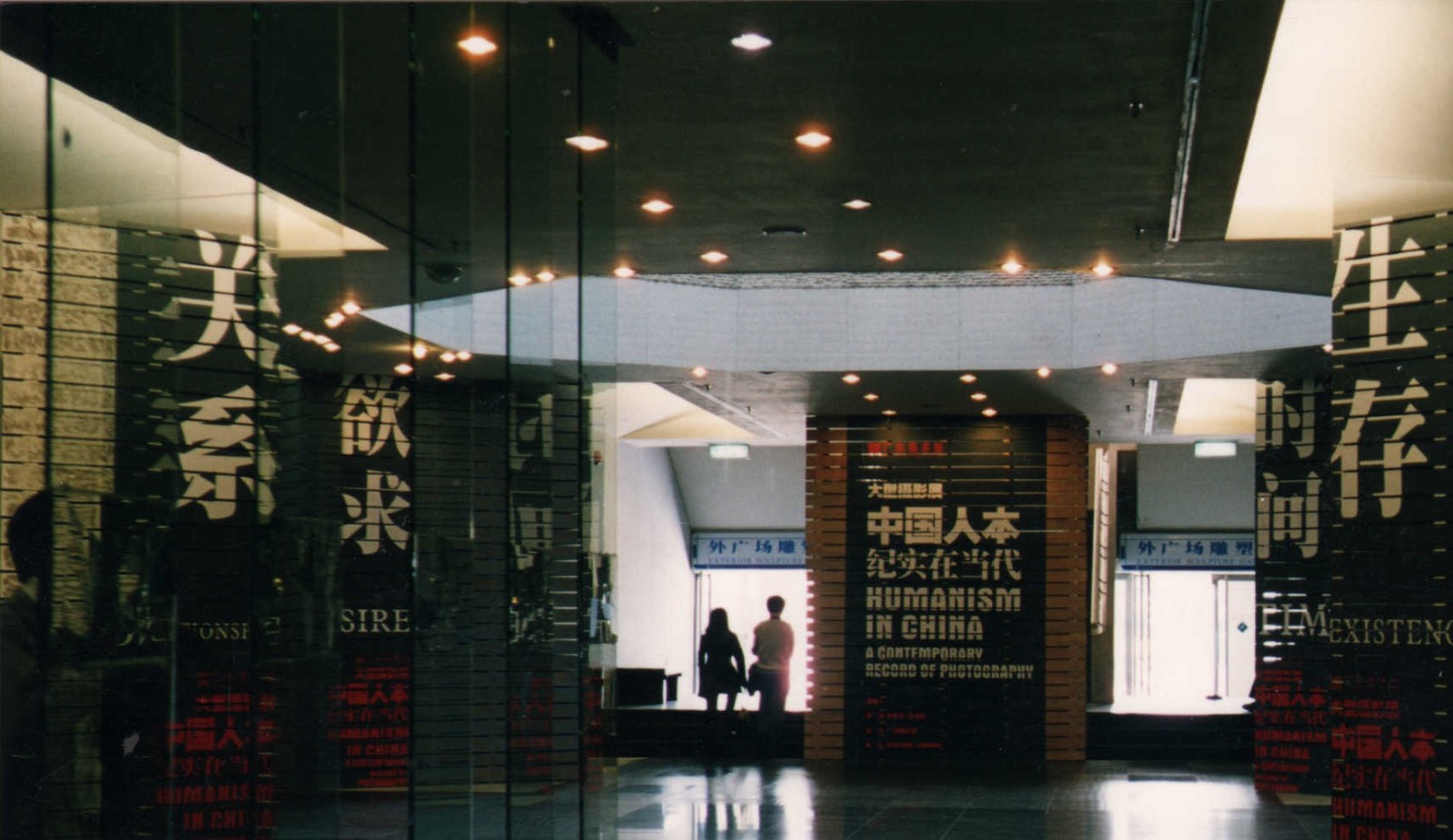 Humanism in China: A Contemporary Record of Photography (Guangdong Museum of Art, 2003)
This series of exhibitions initially just focused on "photography" and it gradually expanded to international video exhibitions, as "Humanism in China: A Contemporary Record of Photography" curated by An Ge, Hu Wugong and Wang Huangsheng was held in 2003. This displayed over 600 works by 250 photographers from China. It laid a solid academic foundation for the photography-themed collection and later the exhibition was exhibited in other art museums in China, Germany, UK and U.S.A..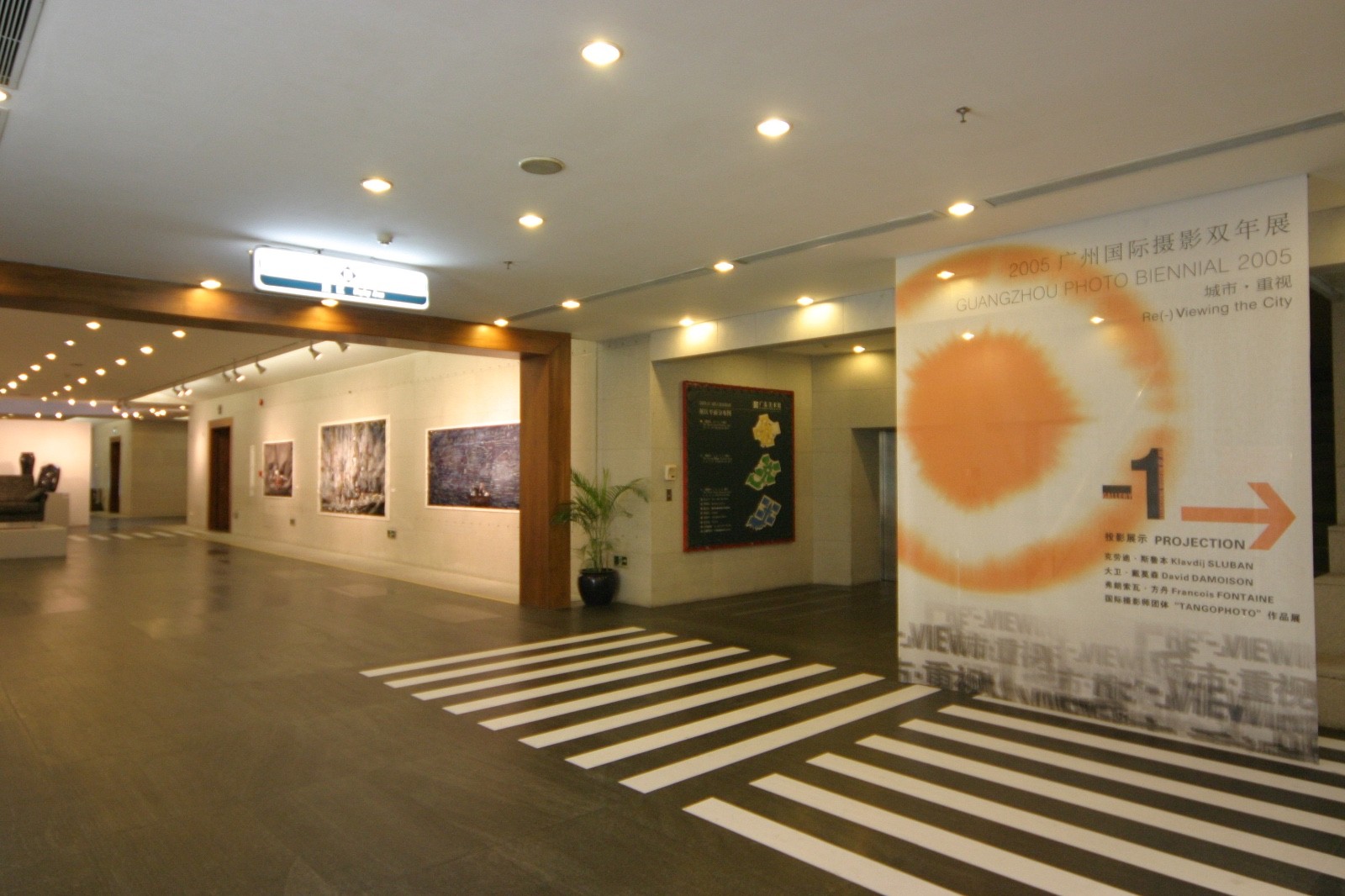 Guangzhou Photo Biennial "Re(-)Viewing the City" in 2005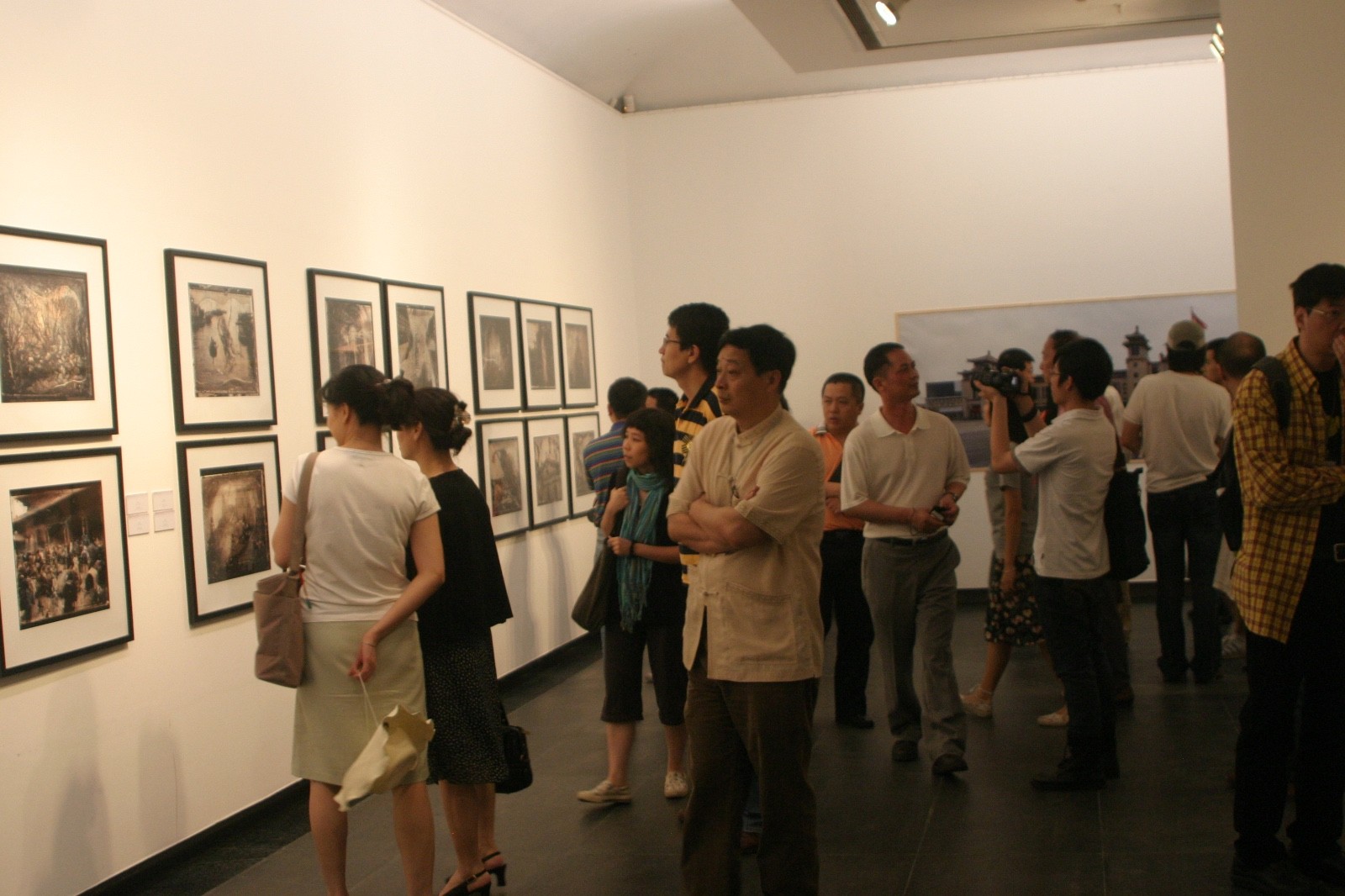 Guangzhou Photo Biennial "EVOLUTION" in 2007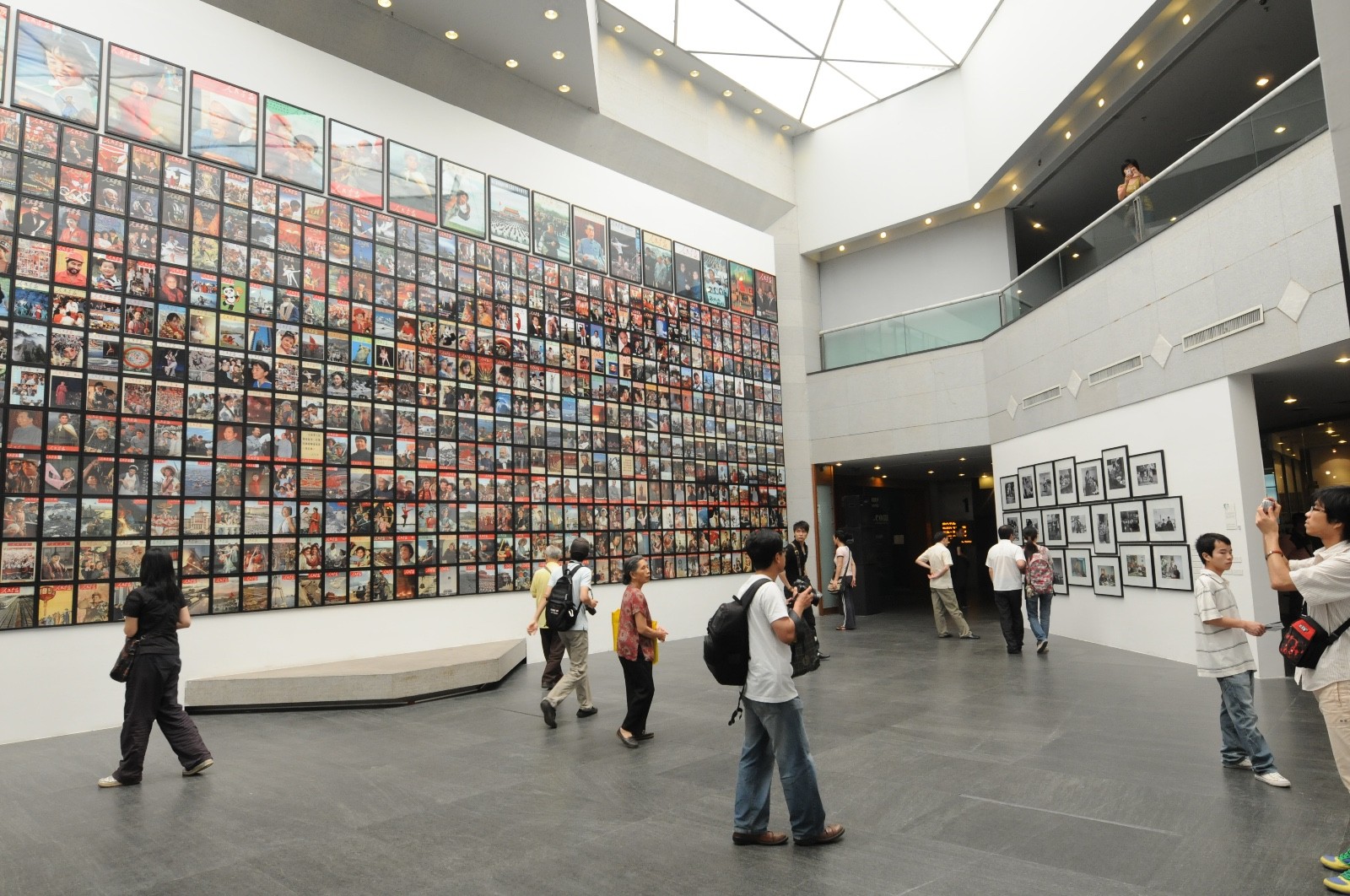 Guangzhou Photo Biennial "Sightings: Searching for the Truth" in 2009
Three photo biennials were held successfully from 2005 through to 2009. These plans have gradually shifted from small topics to a macroscopic vision of "image as a gazing way", and they provided observation, interpretation and analysis on the ever-changing and rapidly developing cities, civilizations and societies.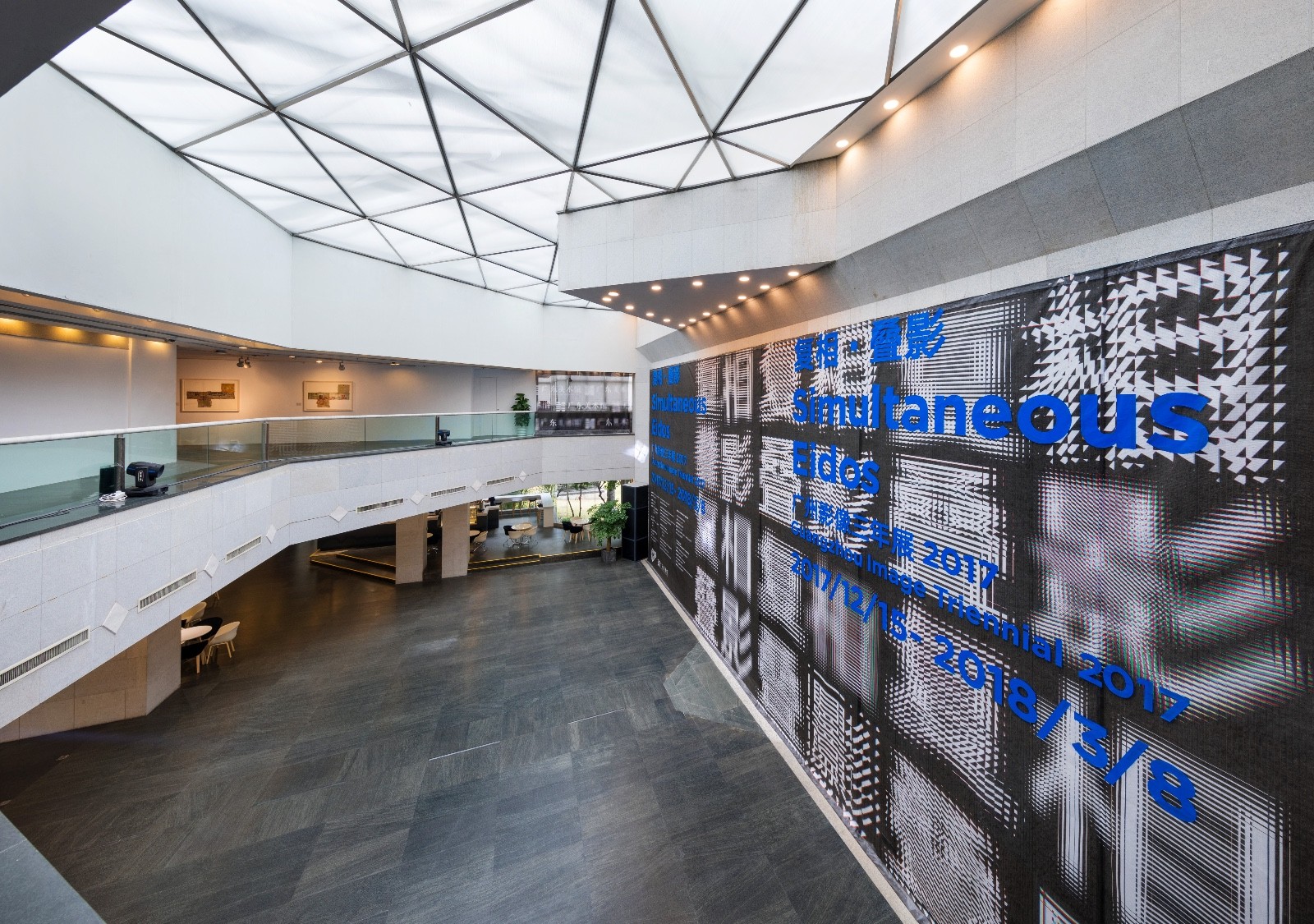 Simultaneous Eidos: Guangzhou Image Triennial in 2017
The biggest change in the Triennial took place in 2017 as it turned from "photo" to "image". The Triennial in 2021 created a vision in a broader sense, which does not only maintain a focus on humanities, natural relations, and an open perspective, it also enhances the academic value of exploration, from the original focus on humanities and nature to a "visual research image" which is more inclusive and subject-based. It provides new inspiration and orientation in academic connotation, artistic expression, and technical updates, which are worthy of close reading and research.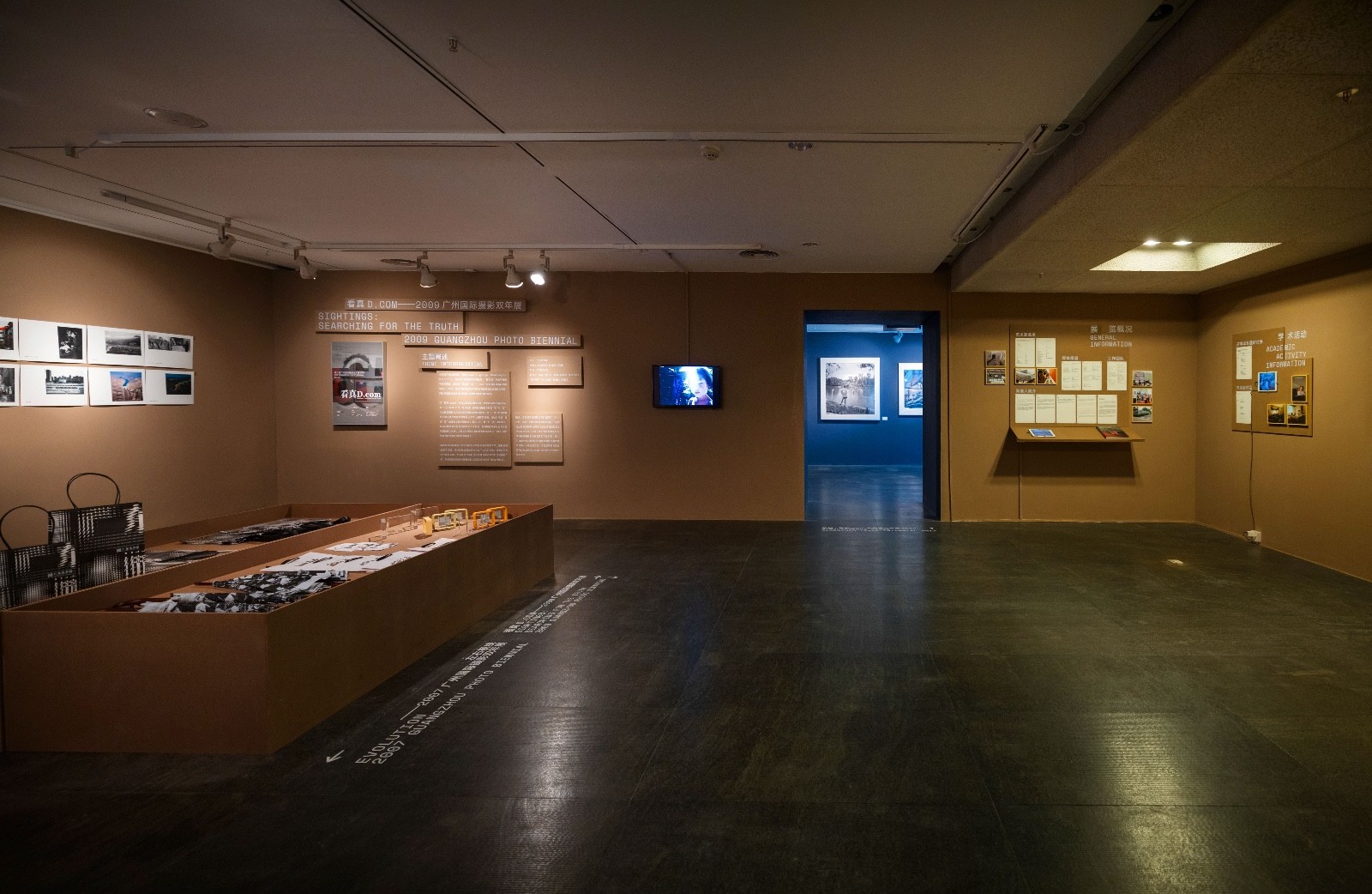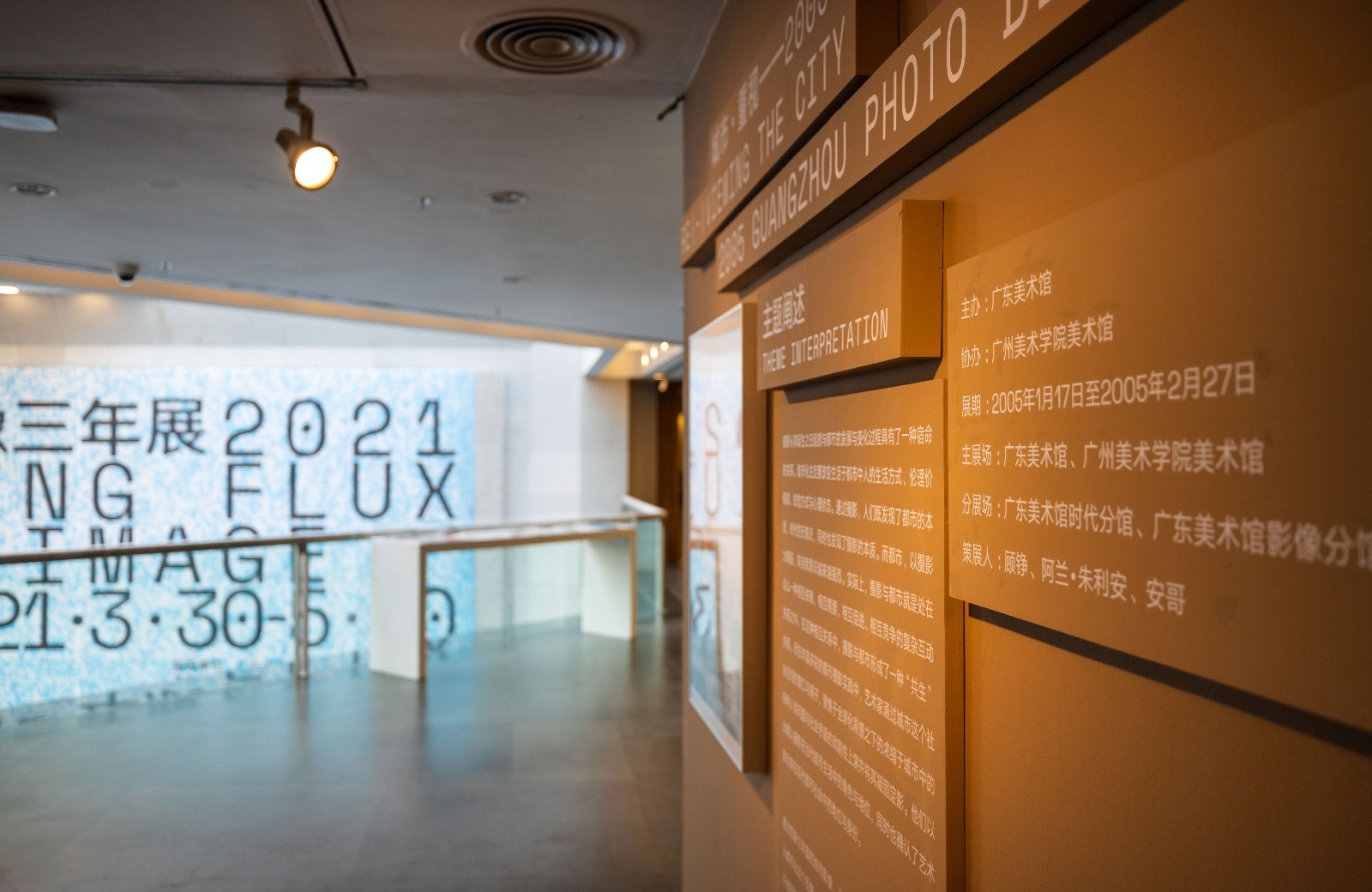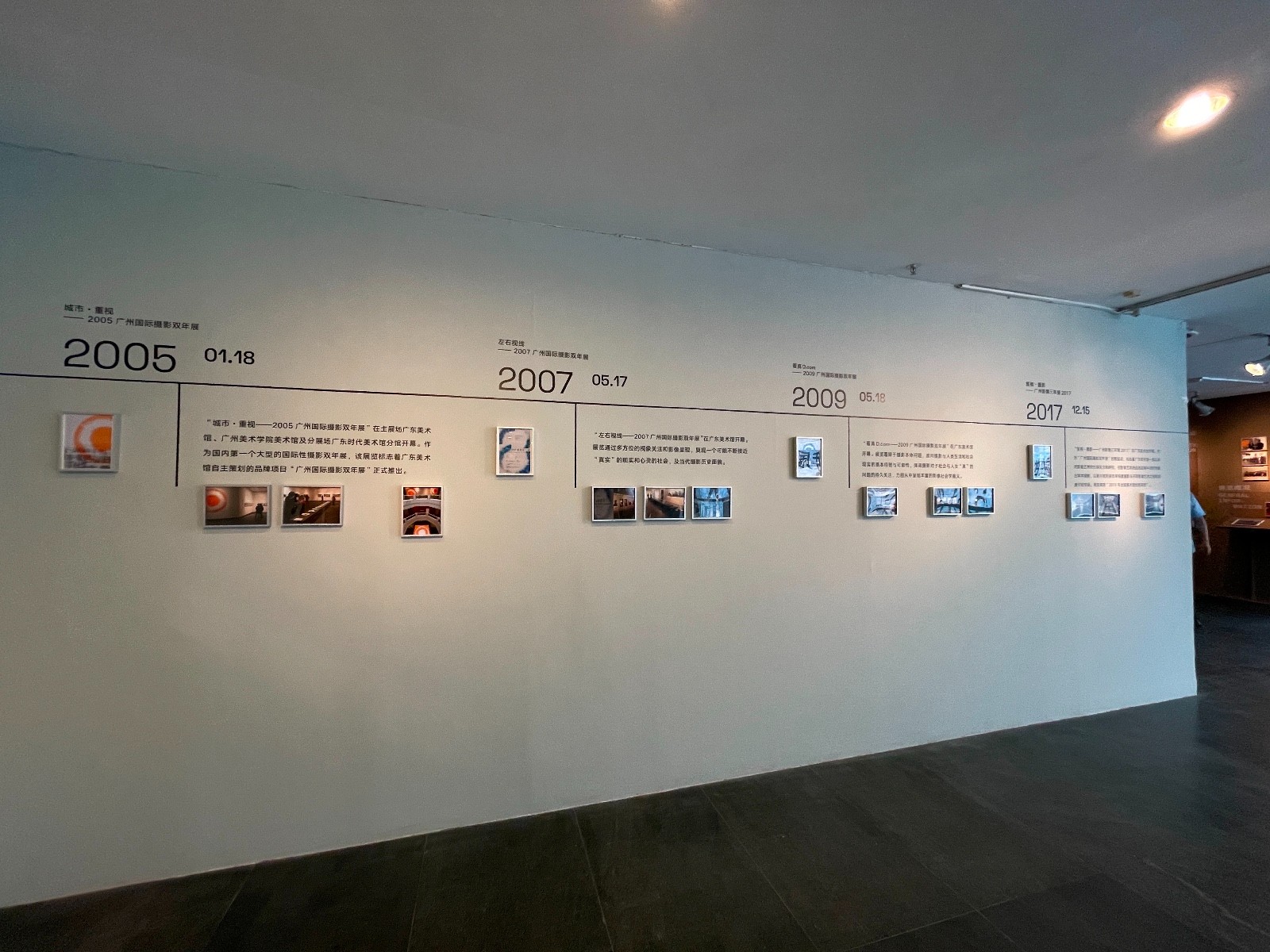 Archival Exhibition of Guangzhou Image Triennial 2021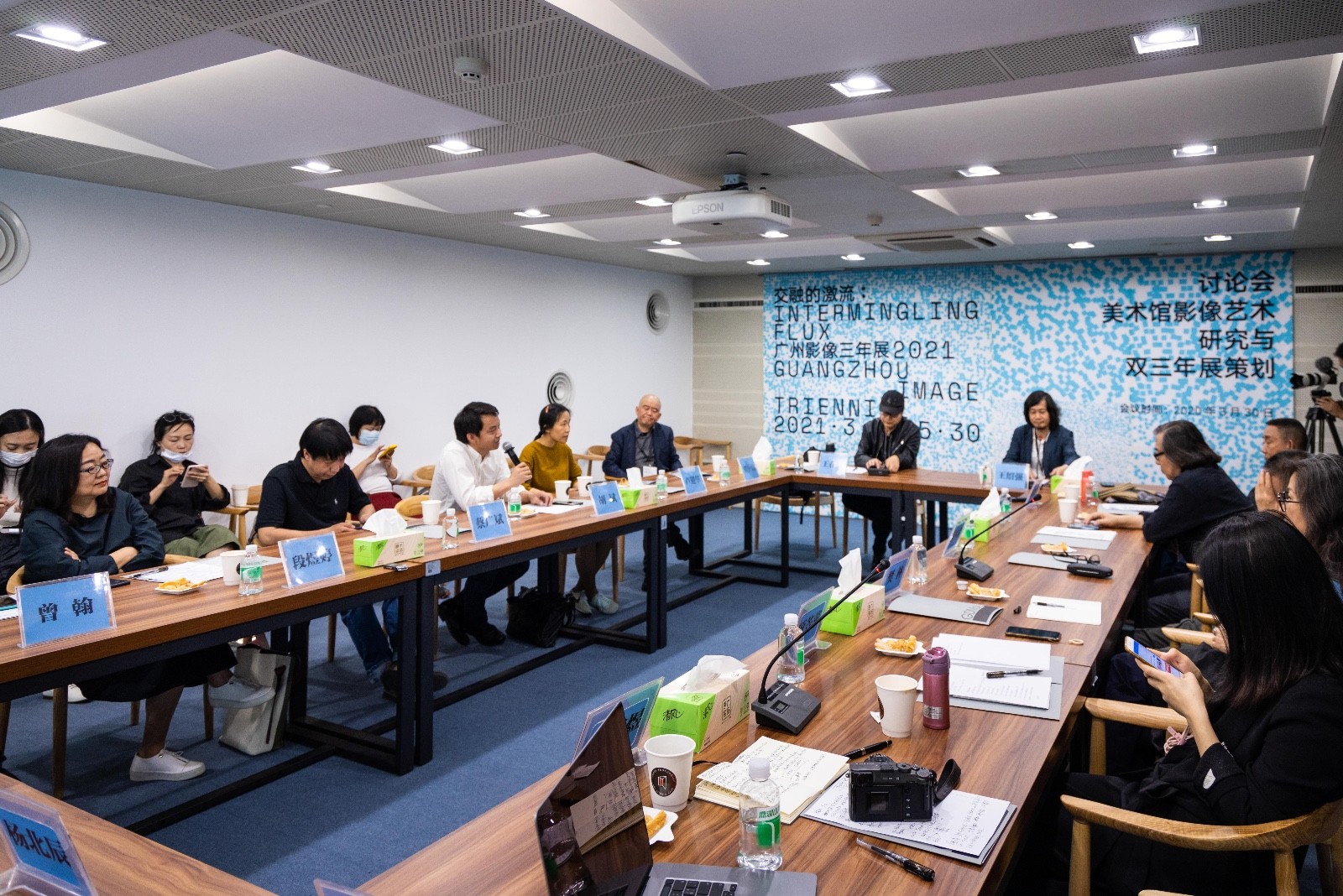 The Academic Seminar of Guangzhou Image Triennial 2021
The curatorial team also mentioned in the seminar that the Triennial has been prepared and planned from 2019 and it was rescheduled to be held in 2021 due to the pandemic. There are many works in this exhibition discussing people, nature, ecology and the environment and there are also many works that record the living state related to the pandemic after 2020. Maybe only after human beings have experienced major twists and turns, can they return to these artistic creations refined from life, image as a medium carries the phenomenon and this vivid mirror happens to record this experience.
II. Integration and Dialogues: Three Sections of the Triennial
"Why Collectivity?" curated by the Hyperimage Group (DONG Bingfeng, XIANG Zairong, TENG Yuning) invited artists, film directors and cultural practitioners in other fields to discuss themes focusing on "individual, people, I and We" while combining various temporal and spatial clues.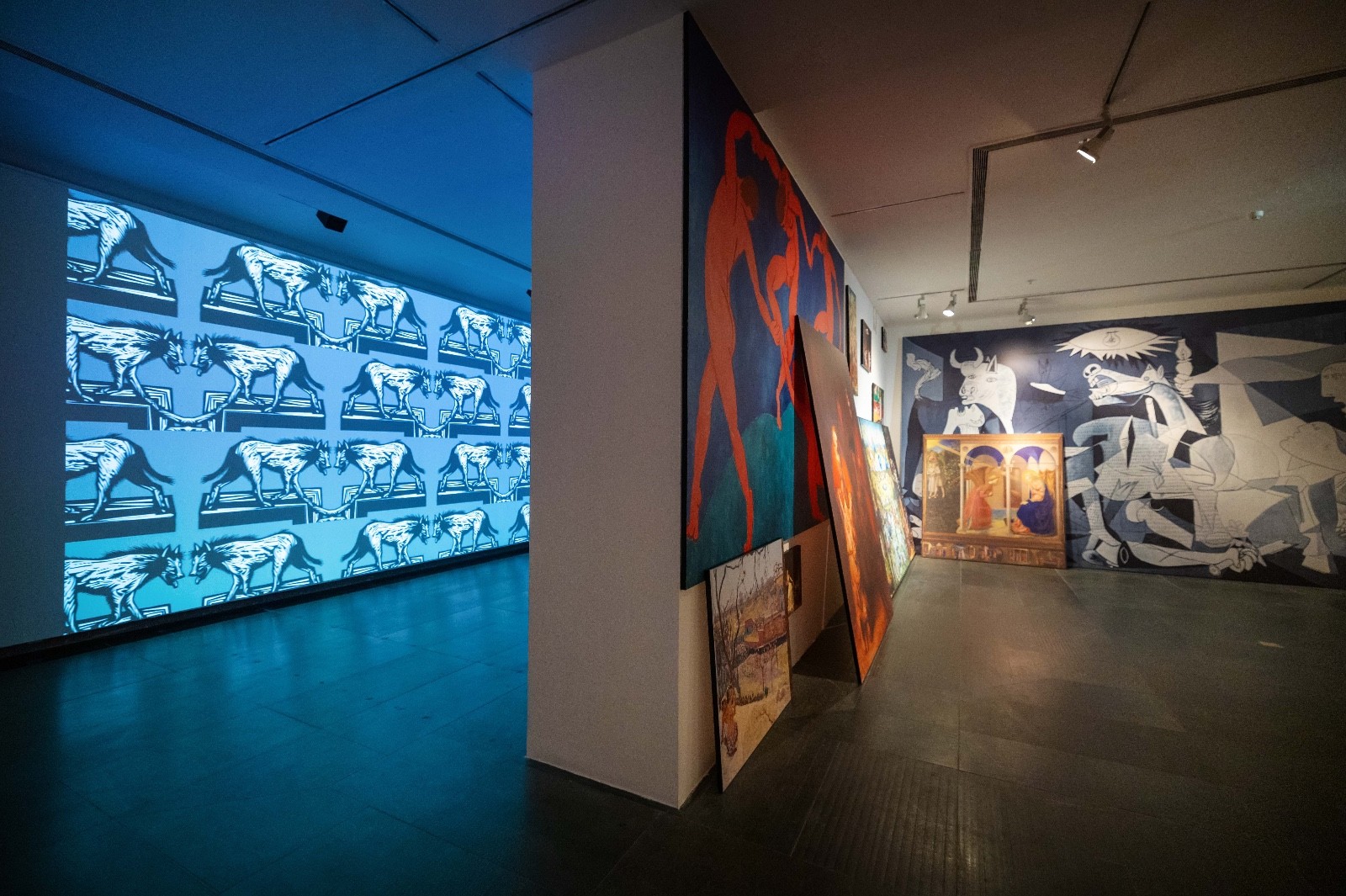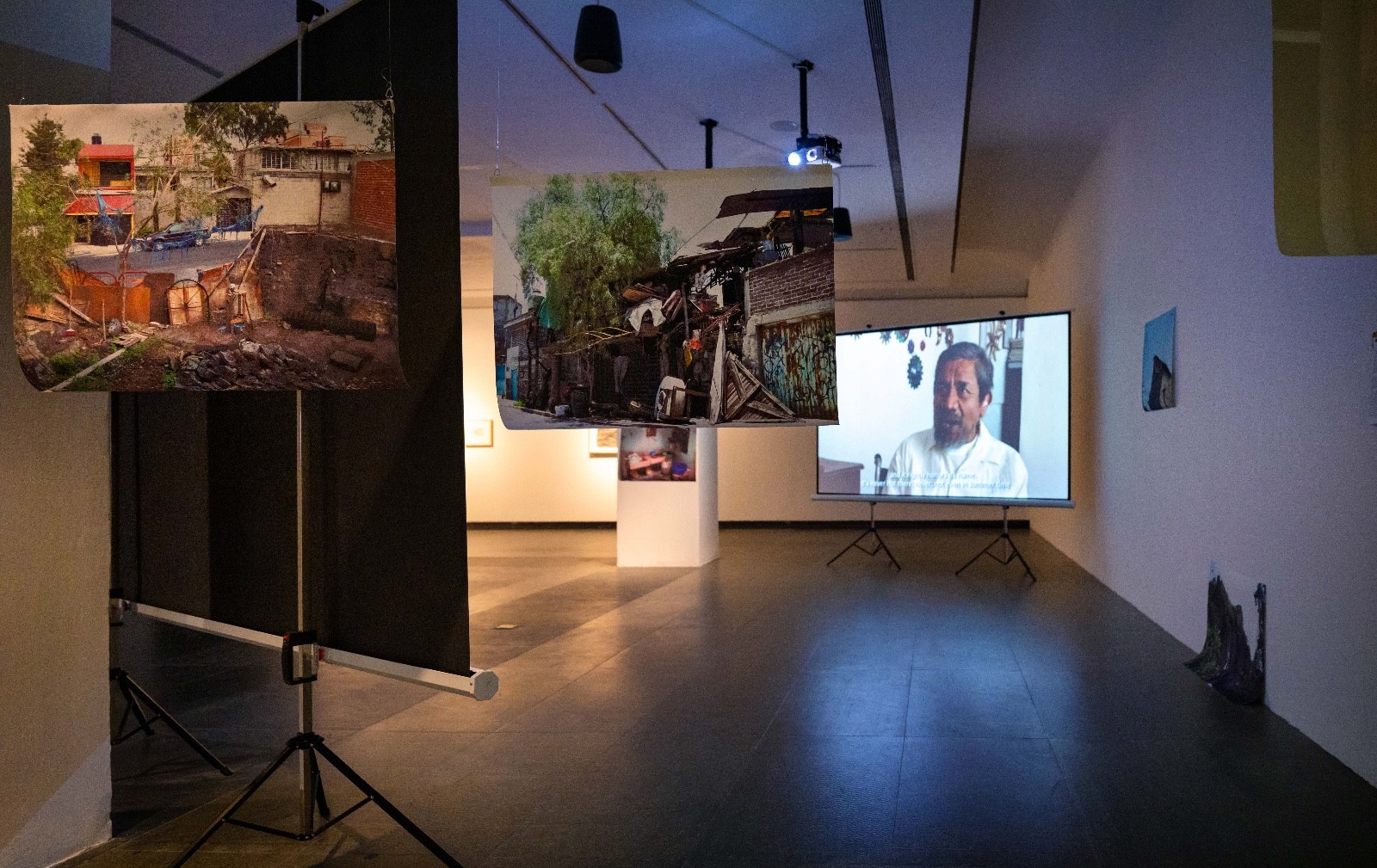 Exhibition View of "Why Collectivity?"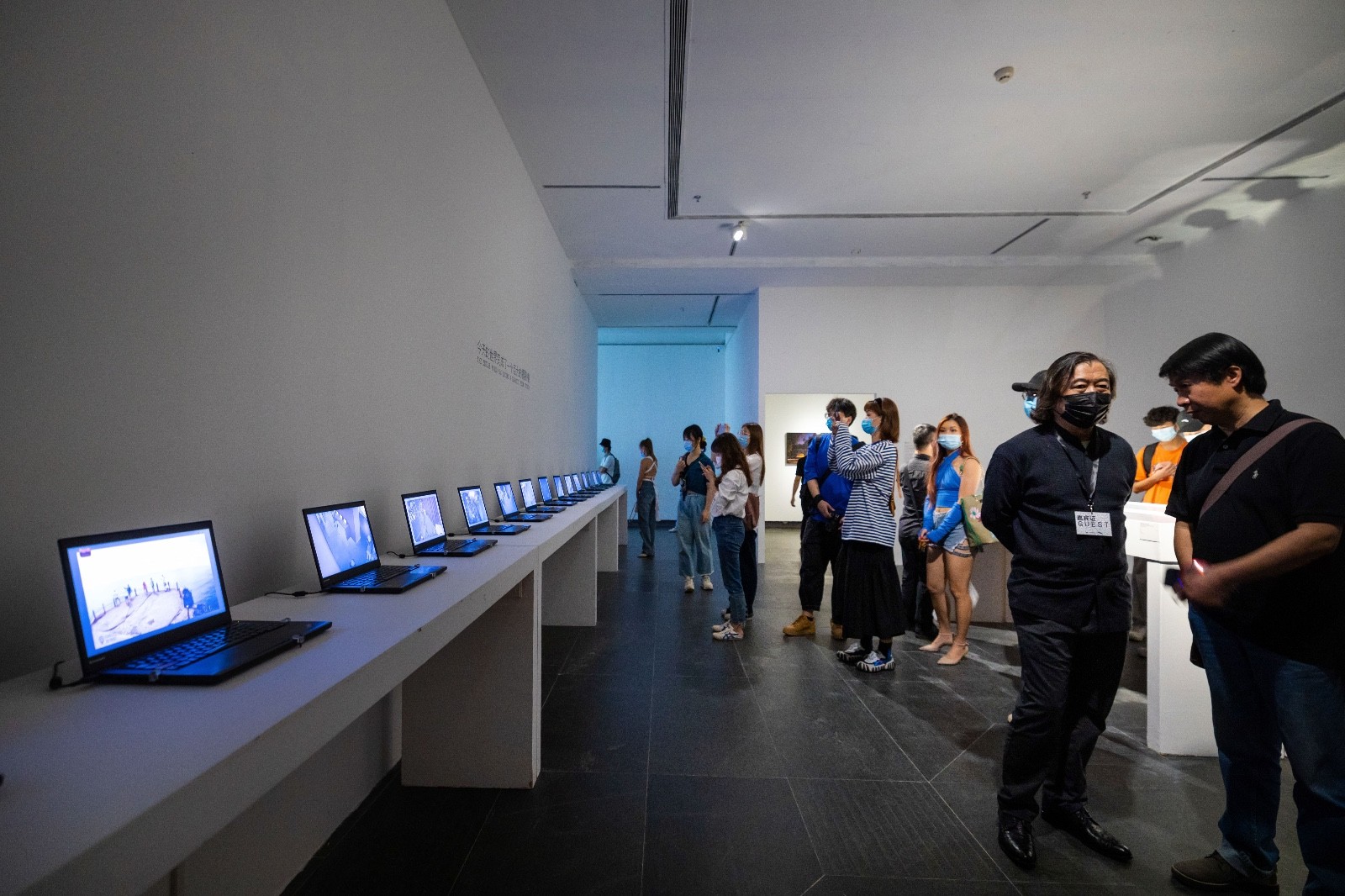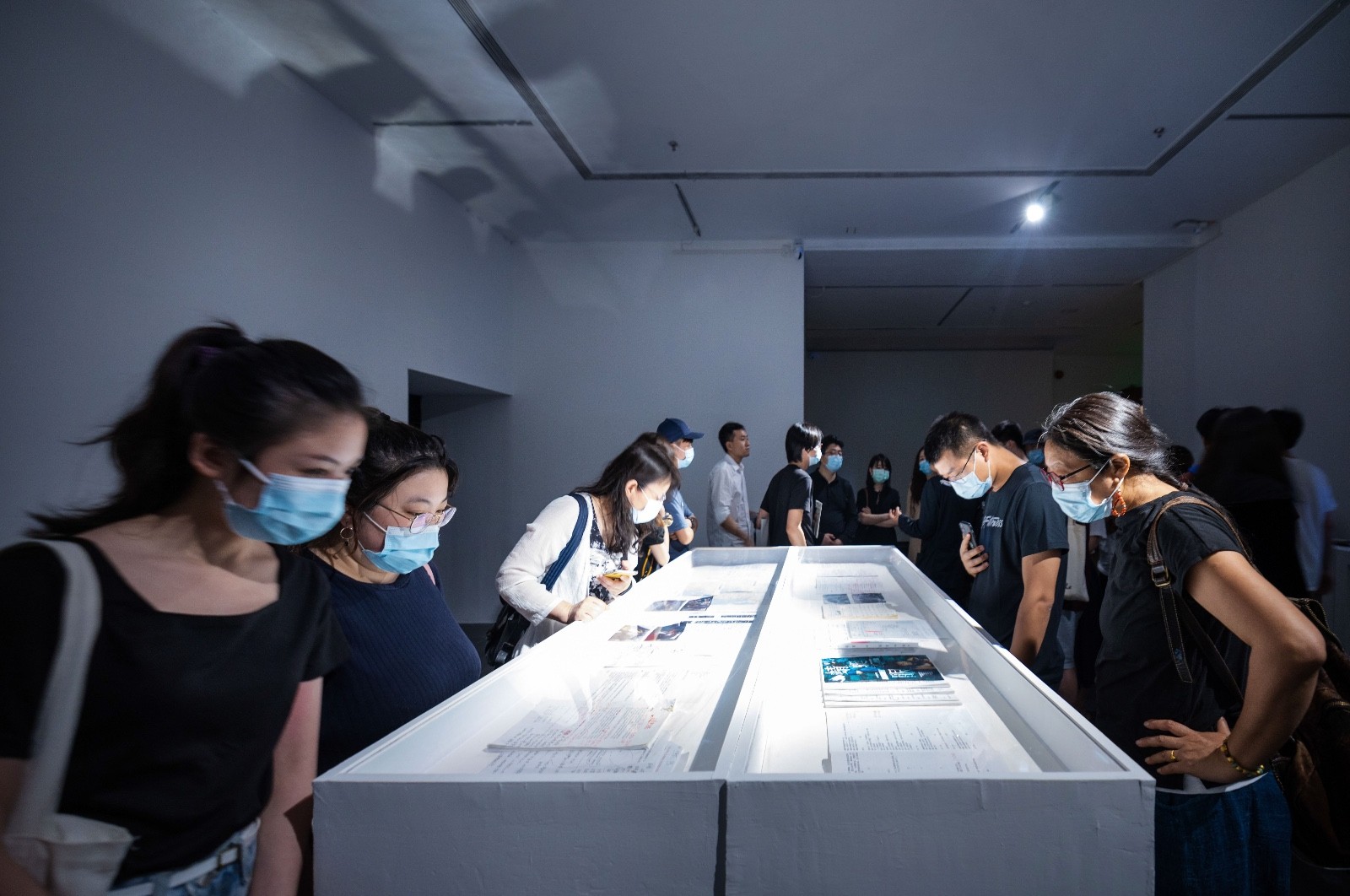 Exhibition View of Dragonfly Eyes by Xu Bing, Video, 9', 2018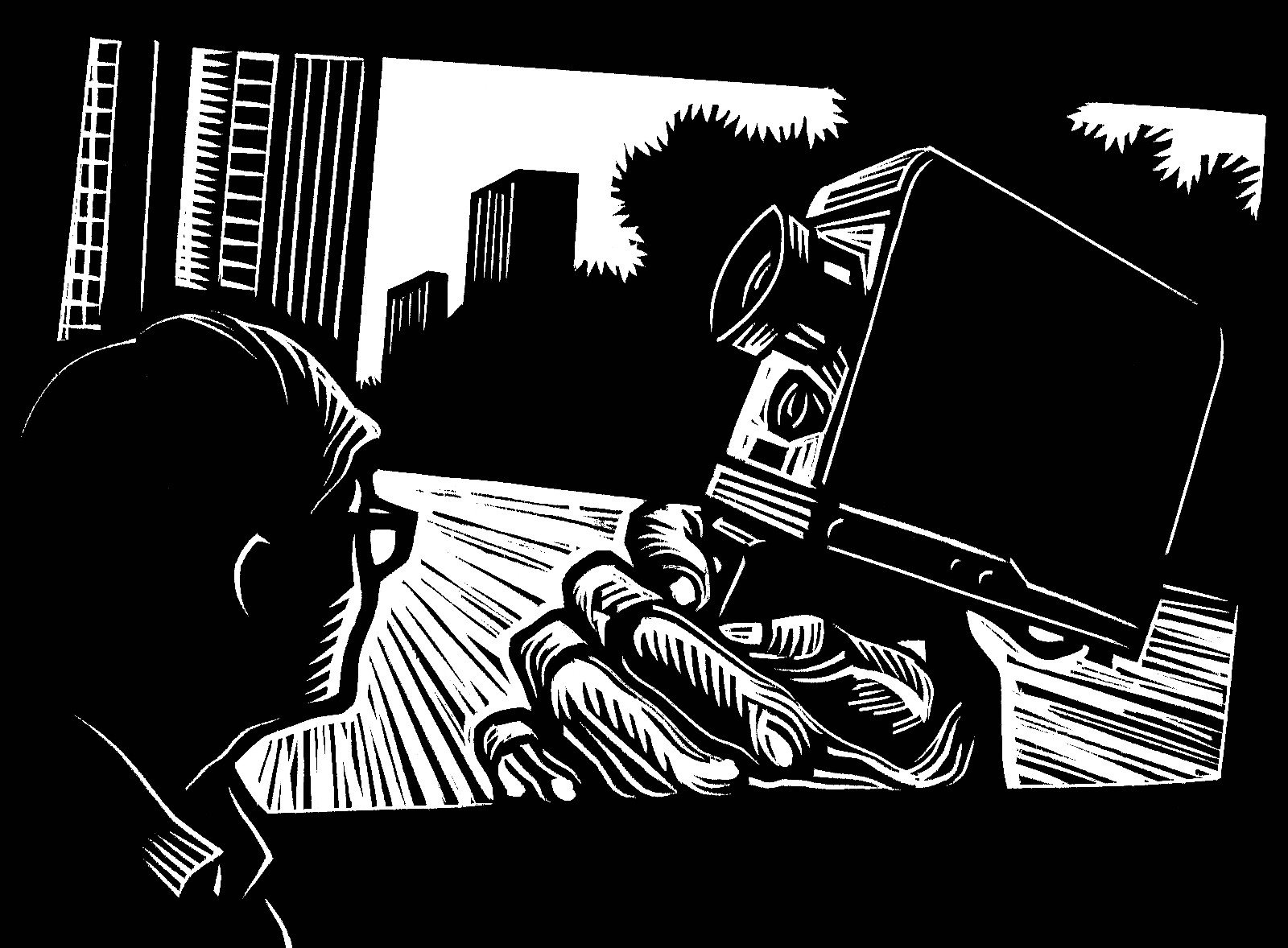 Liu Qingyuan, Lightness, Video of Woodcut, 2020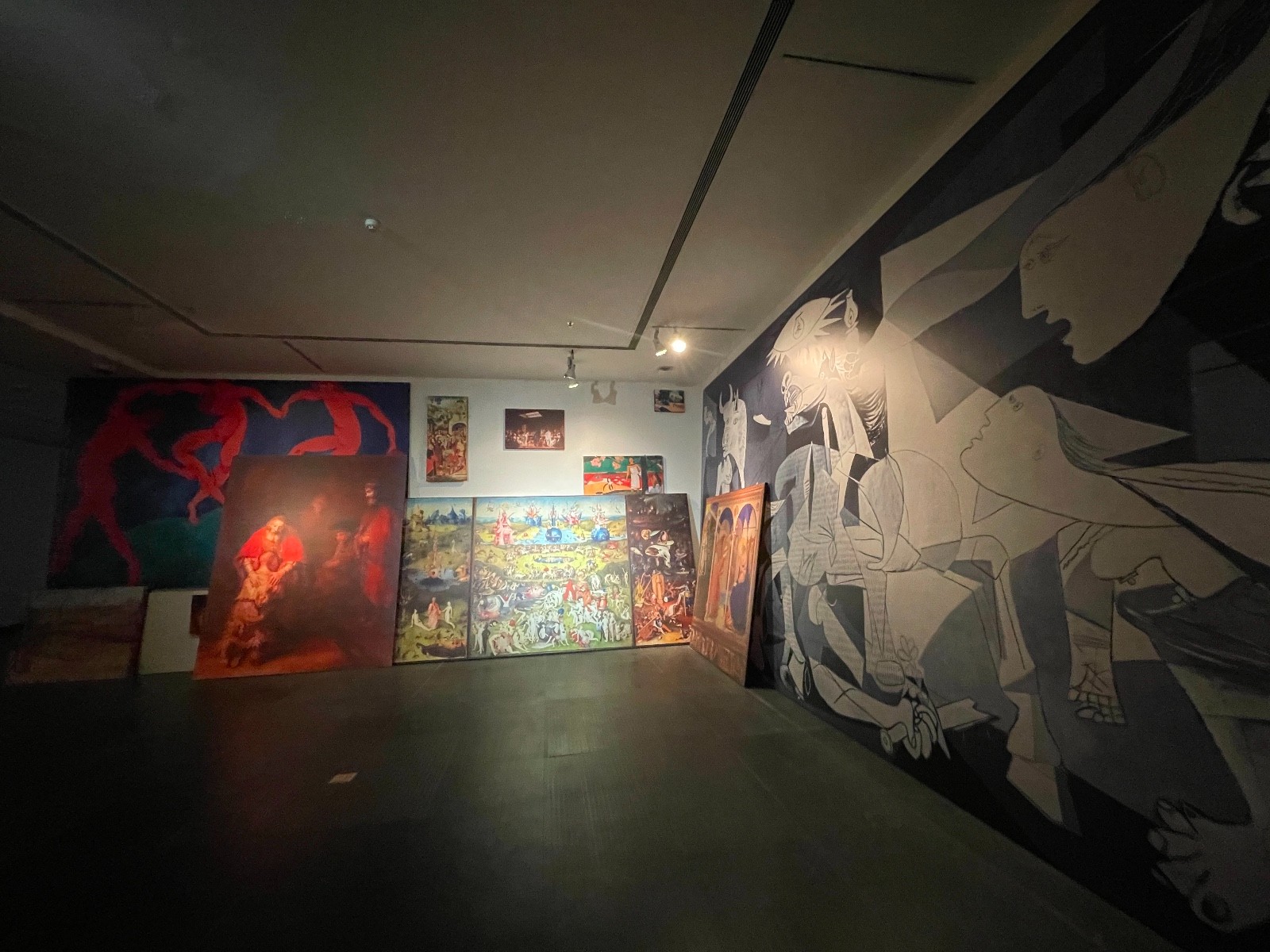 Daniel Garcia Andujar, Master Pieces. Hack the Museum-The People's Museum, Installation, dimension variable, 2018-2020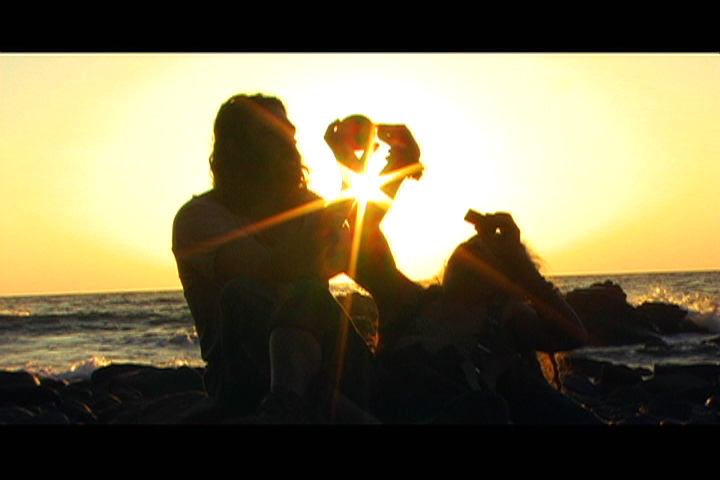 Kidlat Tahimik, Balikbayan #1 Memories of Overdevelopment Redux VI, Video, 2 hours 40mins 38 secs, 2018
"Frontier Mentality" curated by Yang Beichen is featured in the gallery on the second floor and the theme comes from the research terminology by economist Jeremy Rifkin. It was used to describe the fanatical spirit of adventure and became a psychological motivation for colonists to establish a new order and ethics in the name of rationalism. In the contemporary era, artists have undertaken the mission and tasks of "pioneers" as the curator mentioned. "they need to bring the avant-garde art into the complicated relationship of the frontier, while staying loyal to their own identity and culture, they need to develop a dialogue with the attitude of trans-boundary researchers and practitioners with different forces."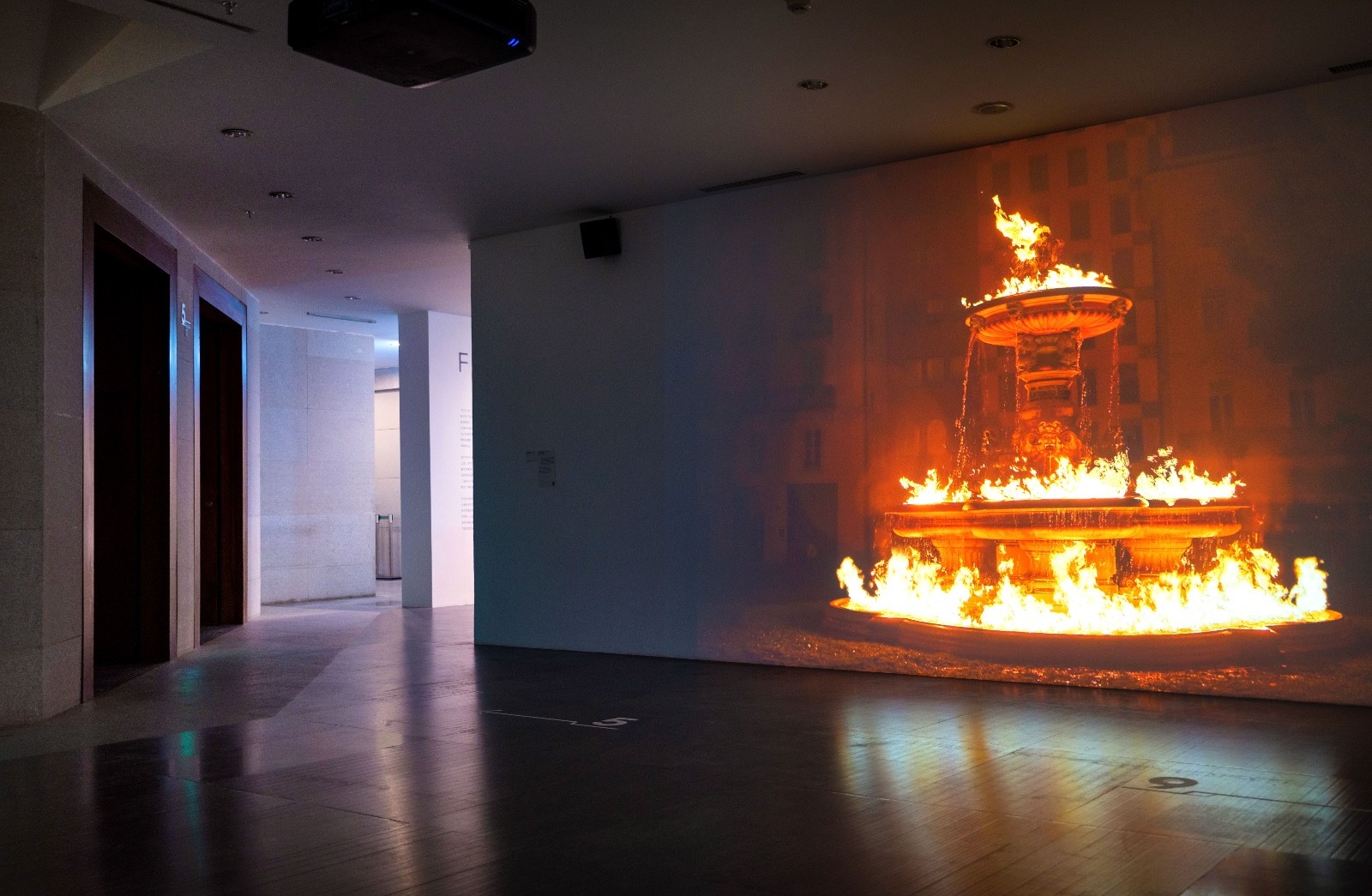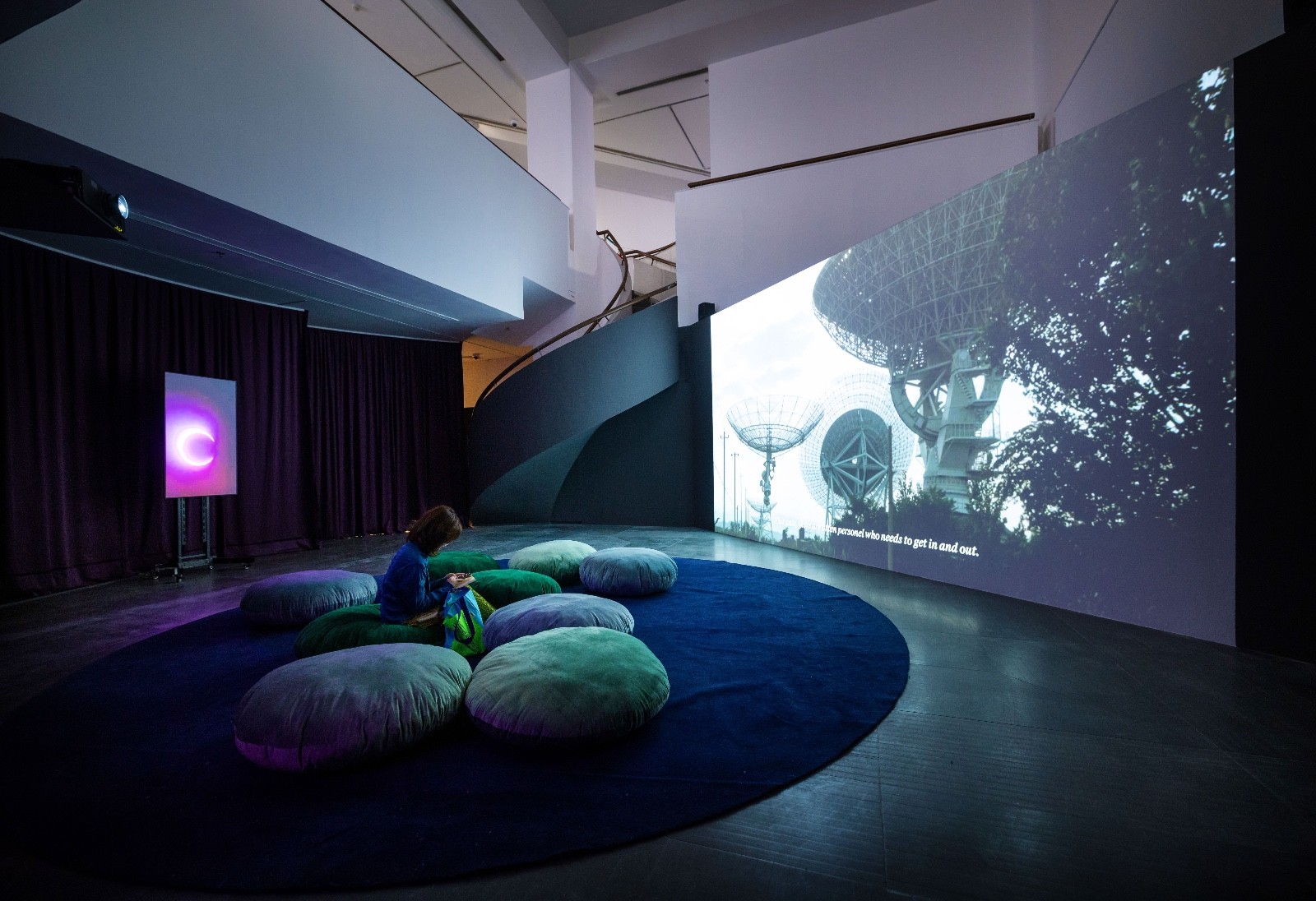 Exhibition View of "Frontier Mentality"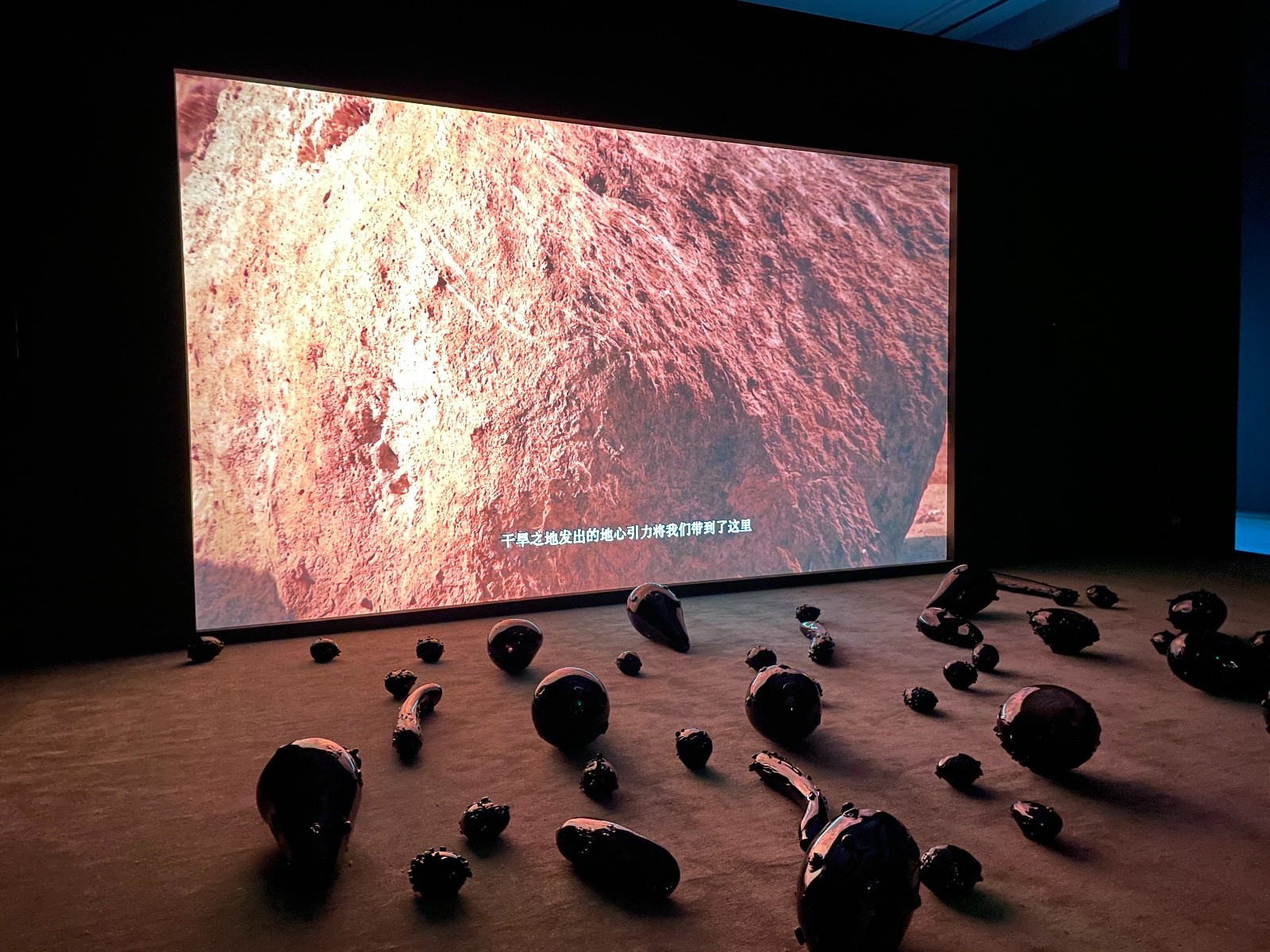 Monria AI Qariri, Holy Quarter, 4k Video, audio colour, 18 mins 48 secs, Variable size, 2020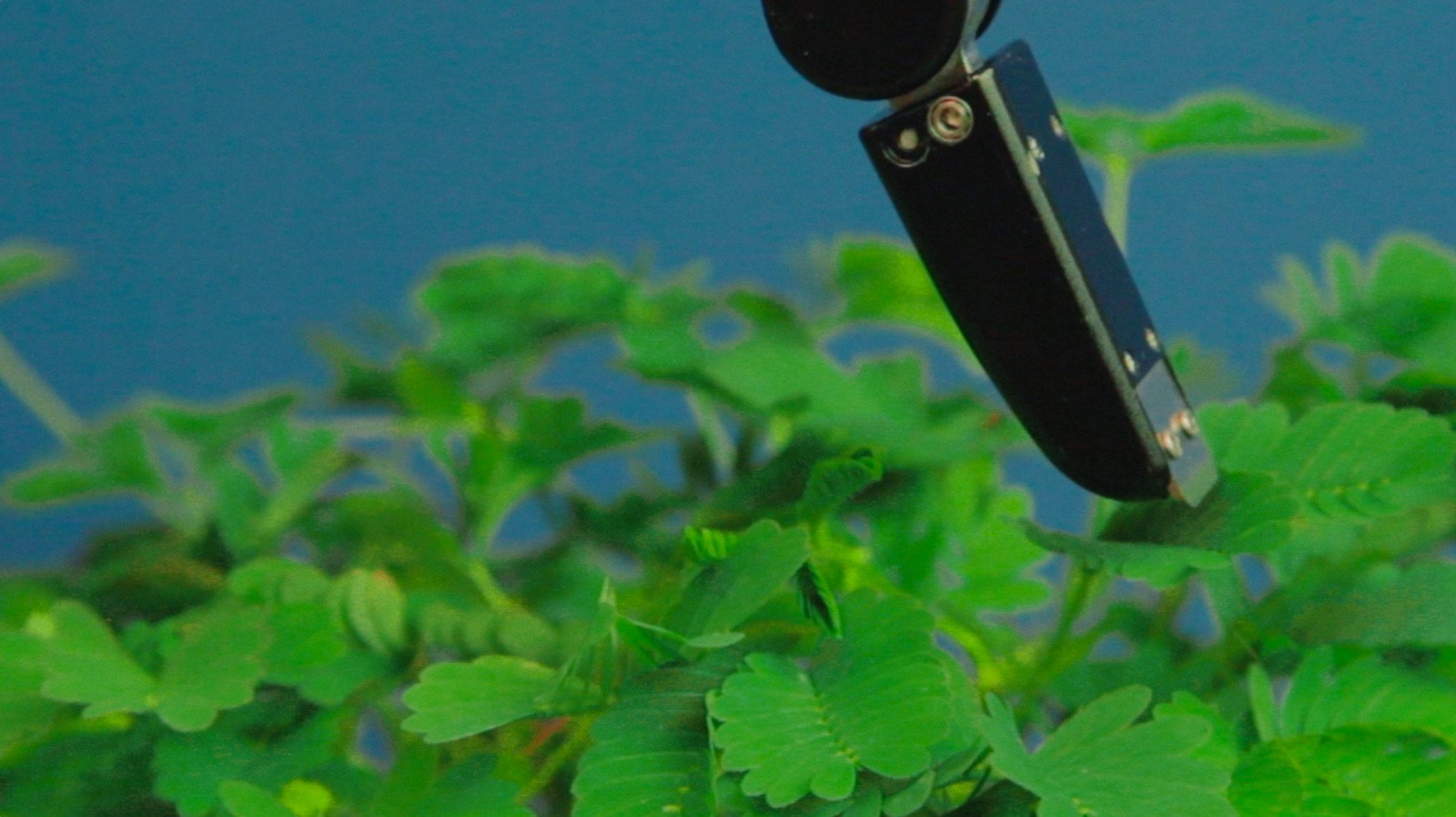 Pedro Neves Marques, The Pudic Relation Between Machine and Plant, Hd Video, audio, color, 2 mins 18 secs, Variable size, 2016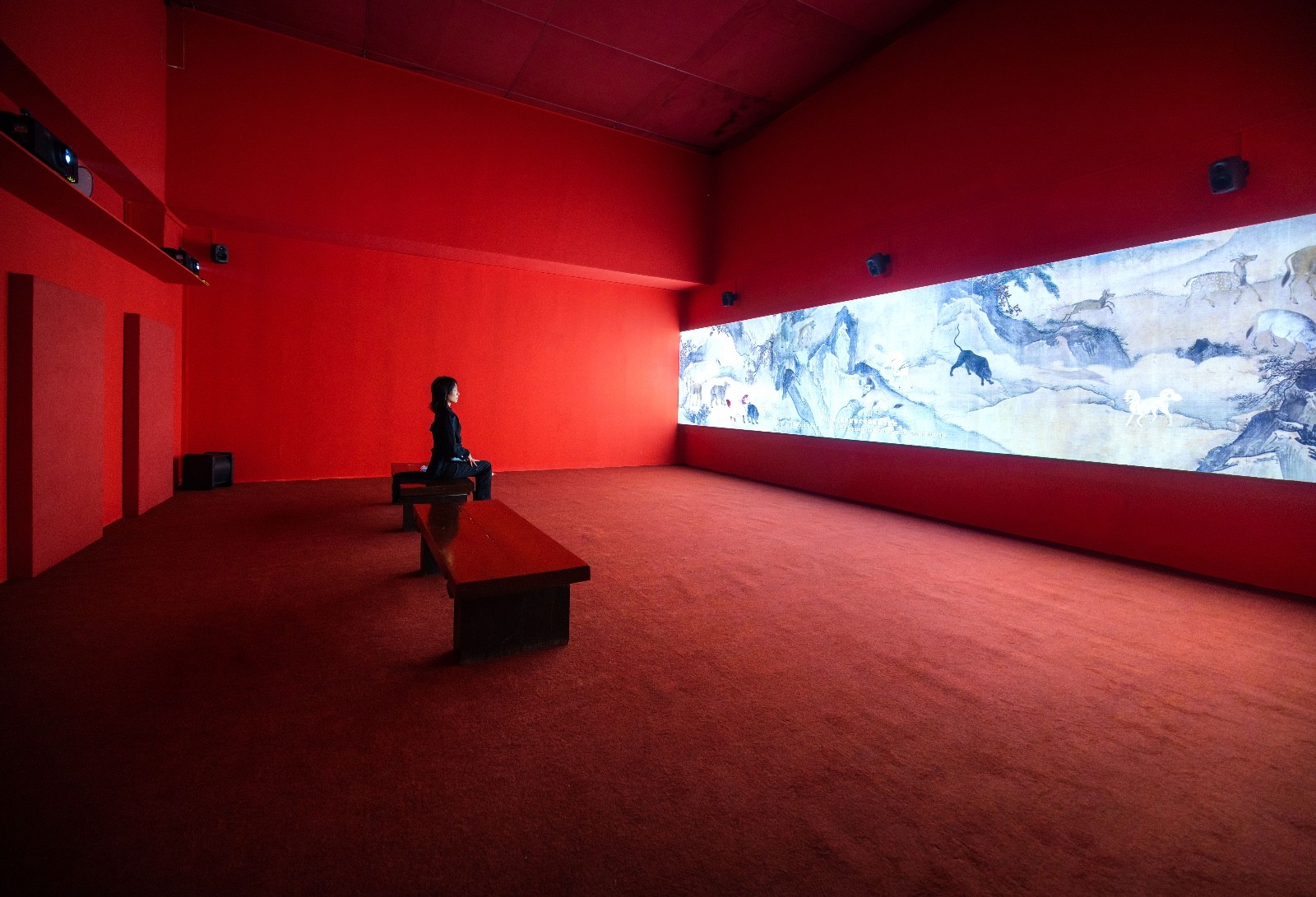 Liu Chuang, Lithium Lake and Compoud Lake, Video, 2020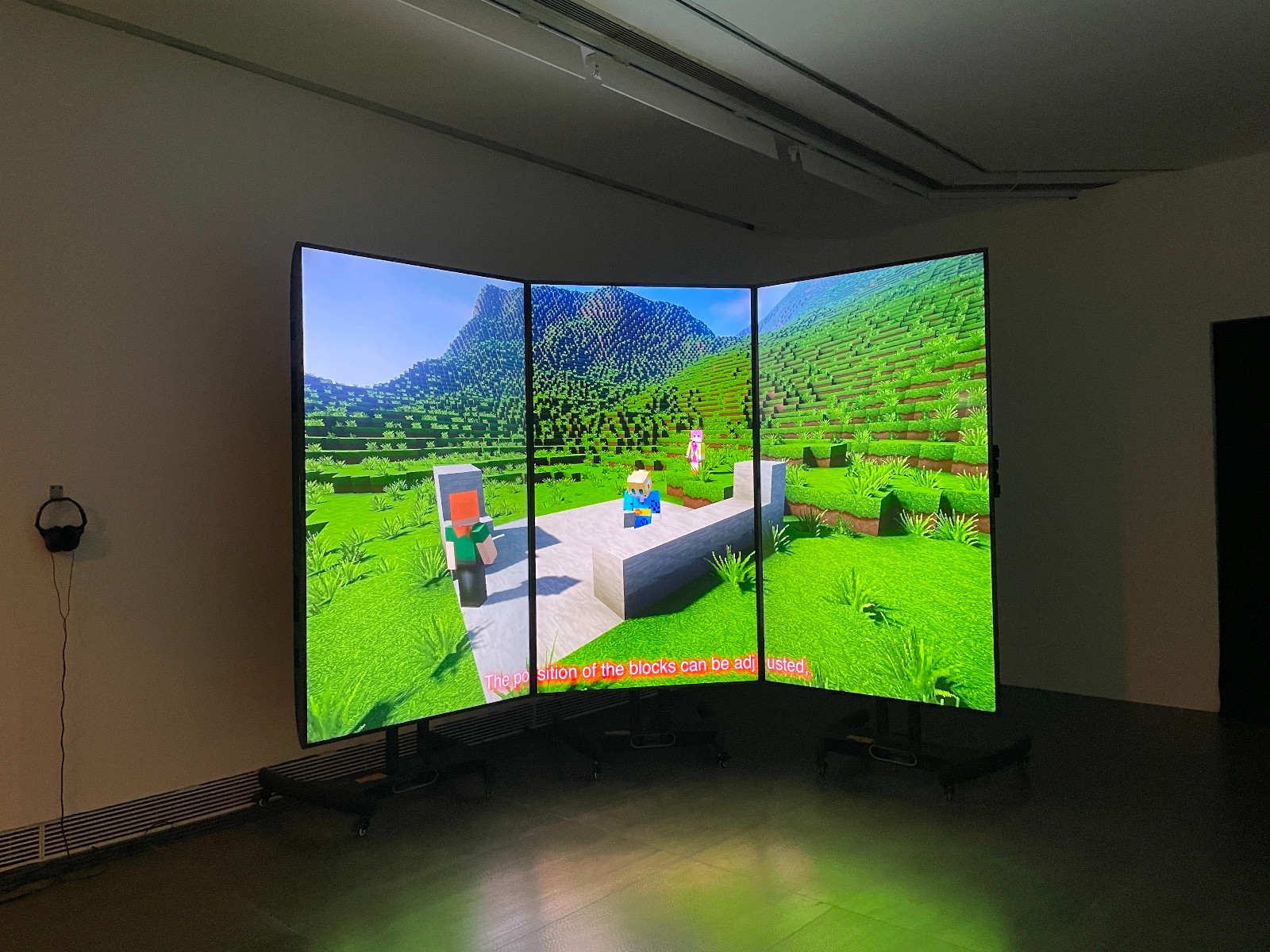 Chia-Wei Hsu, Mineral Crafts, Video Installation, Variable size, 9 mins 52 secs, 2018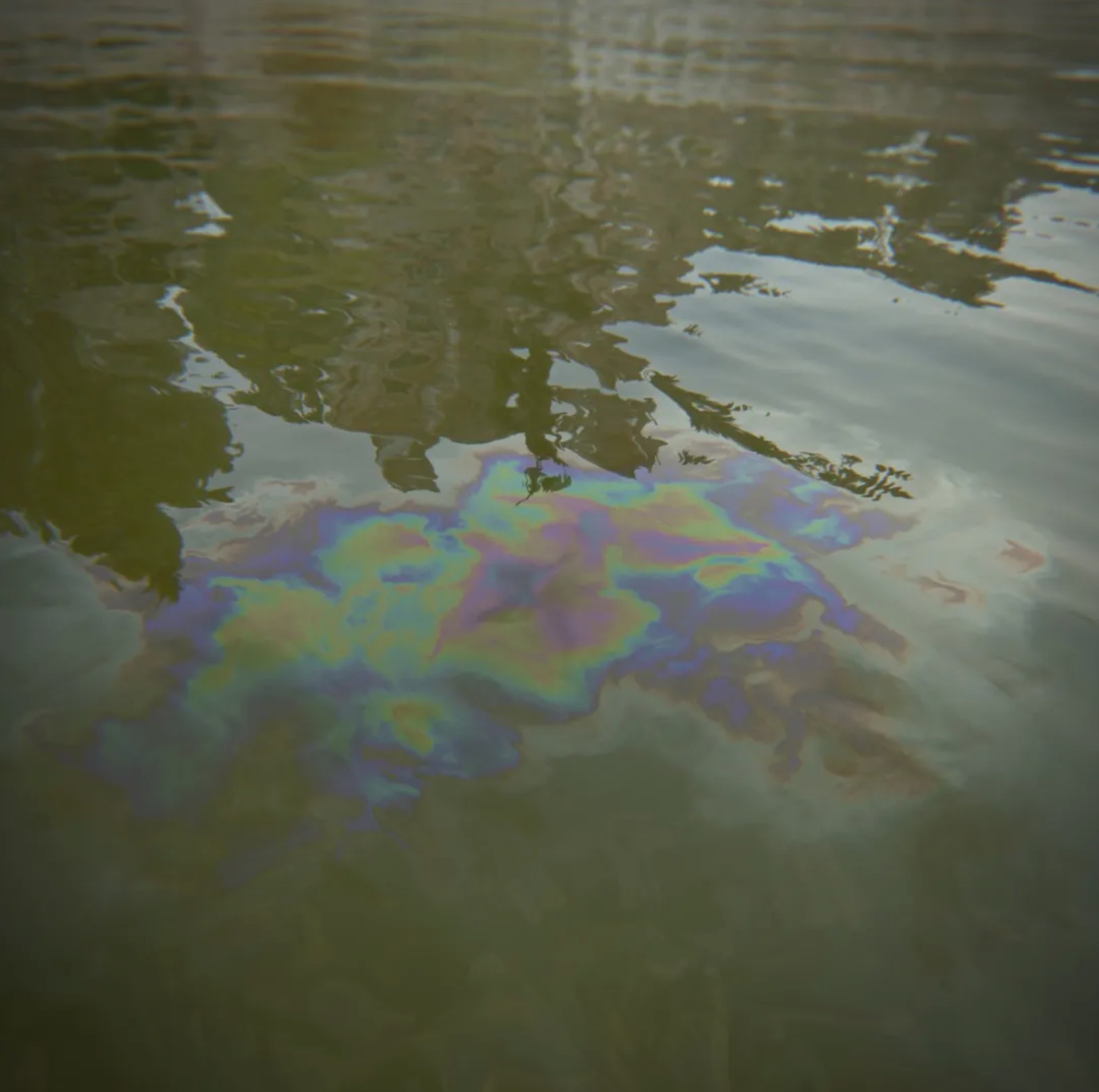 John Gerrard, WORLD FLAG, LCD panel, 50x50x16CM, 2017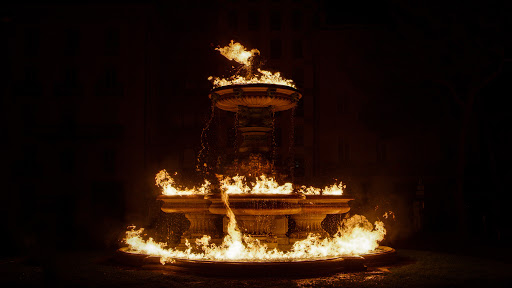 Julian Charrière, And Beneath It All Flows Liquid Fire, HD Video, 11 mins 13 secs, Variable size, 2019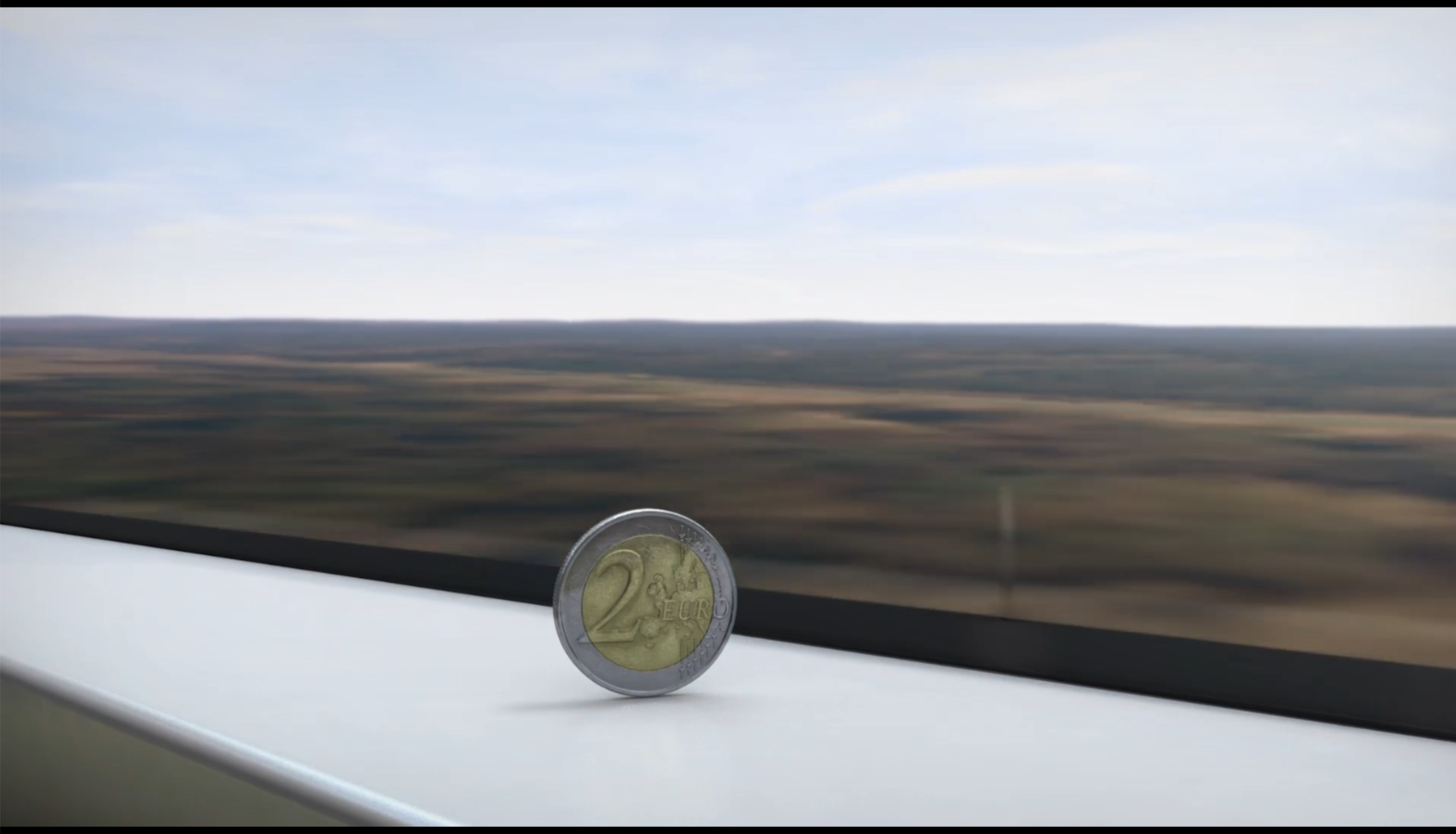 Ho Rui An, ULTIMATE COIN TEST CHINA HIGH-SPEED RAIL, 3D Hd Video, colour, 10 mins, Variable size, 2018
"Globalscape" curated by Gerardo Mosquera is exhibited on the third floor. This session contains a large number of still photography.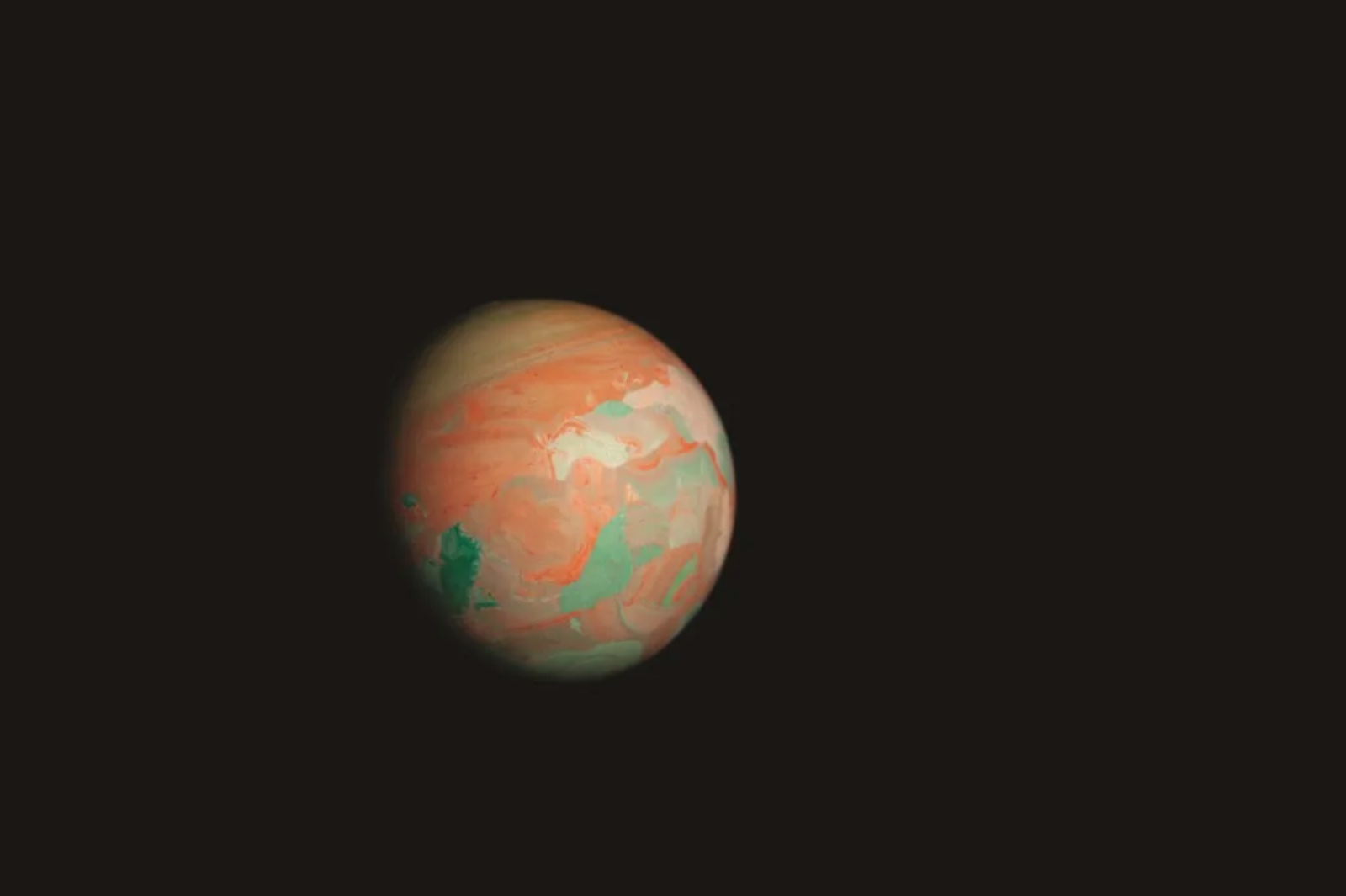 Davide Tranchina, Sistema Solare B.A.U. #3, Fine Art Giclée print, 80x120cm, 2011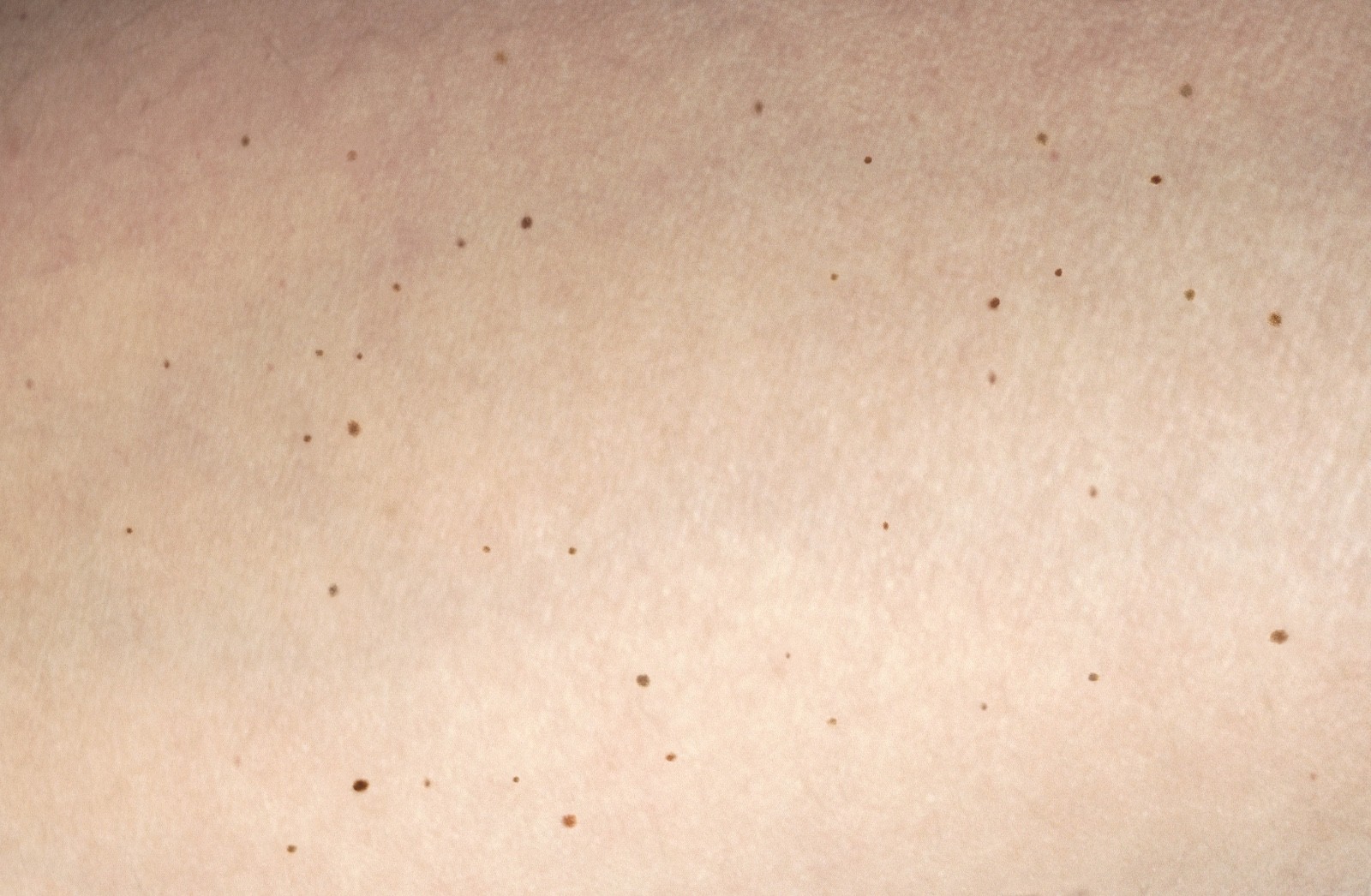 Glenda León, We Are All Made of Stars, Lambda print, 120cmx185cmx1cm, 2009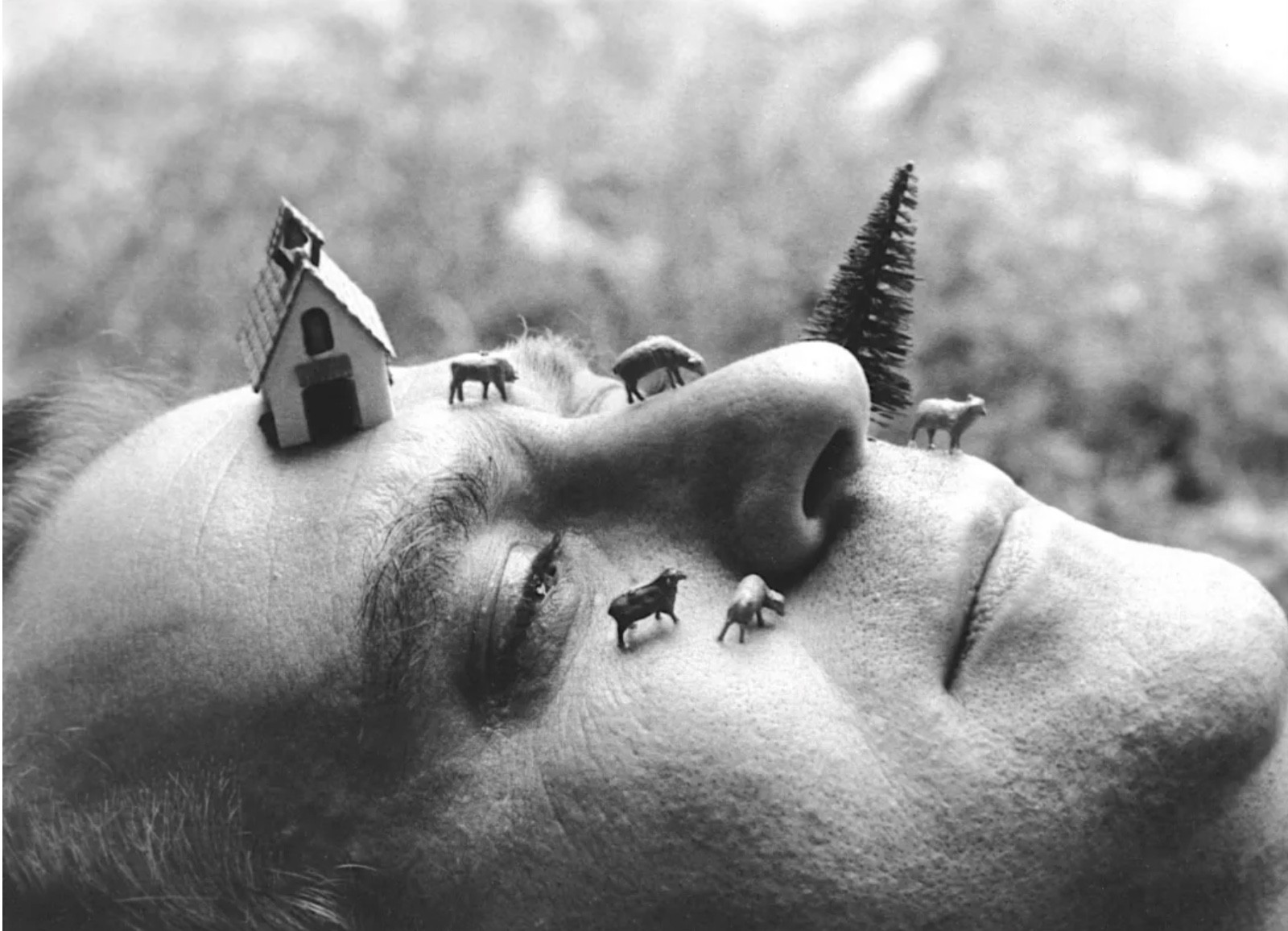 Luis Camnitzer, Landscape as an Attitude, Gelatin silver print, 28.5cm x 31cm, 1979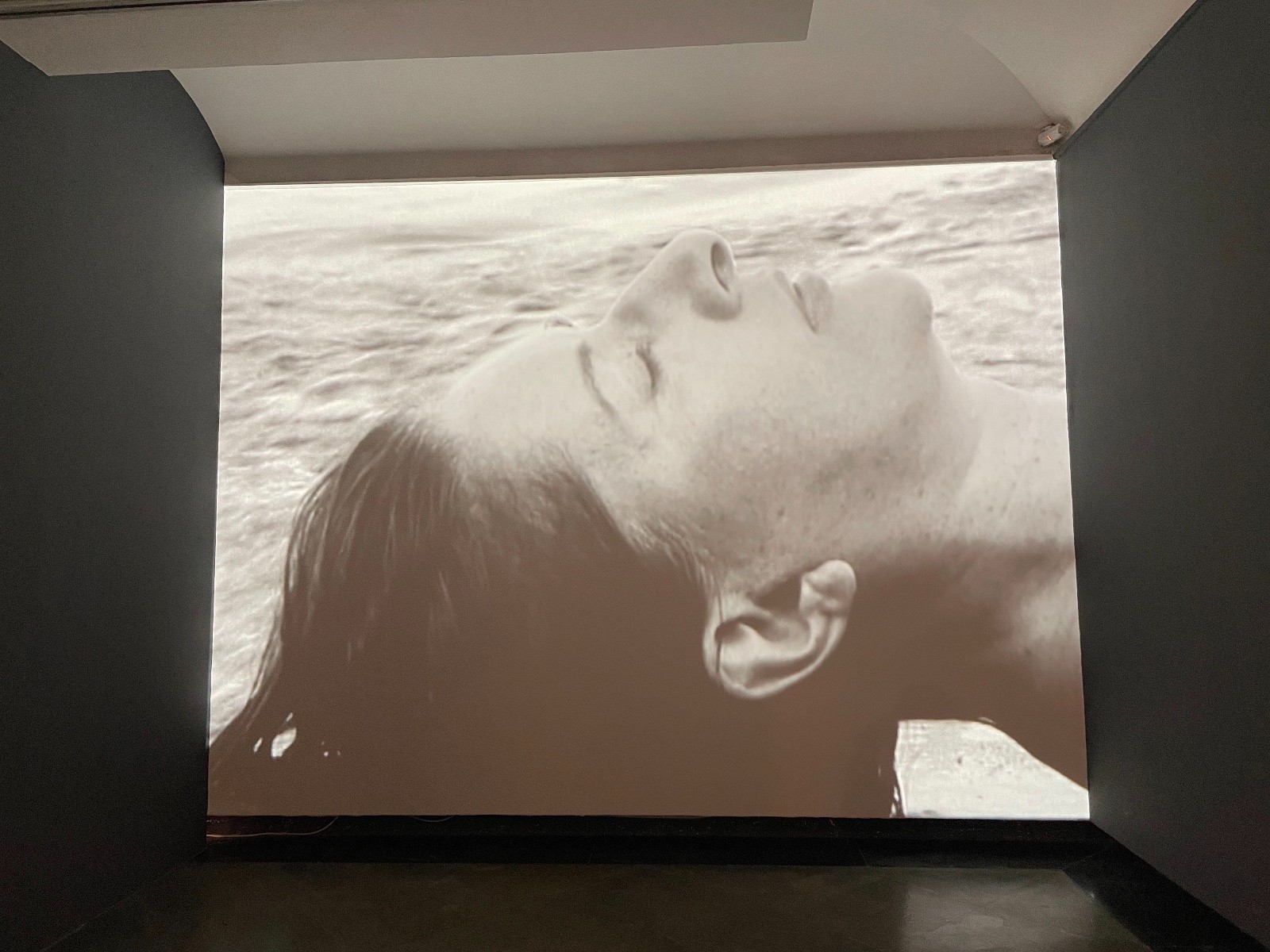 Marina Abramović, Stromboli, Video projection, 19'33'', 2002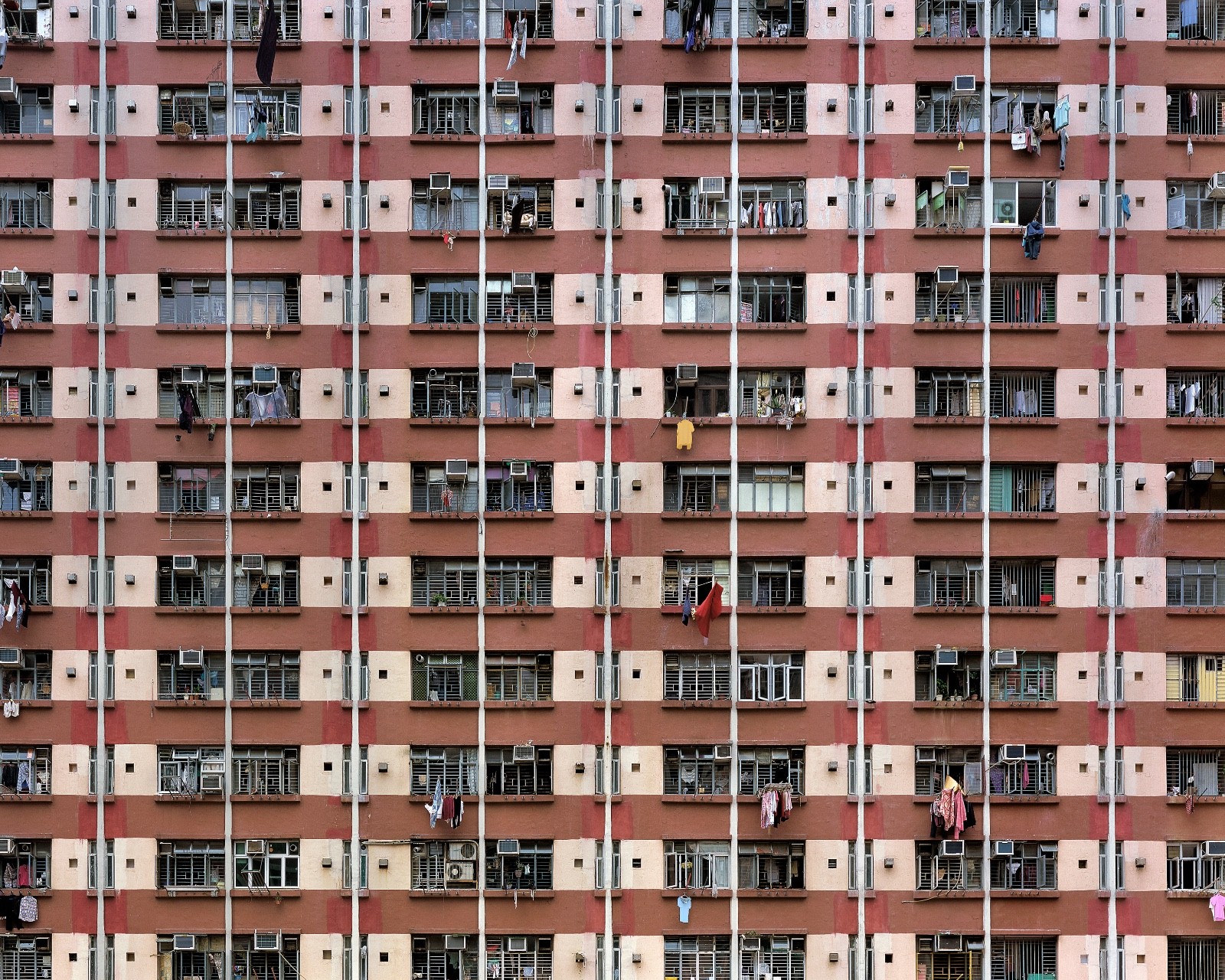 Michael Wolf, Architecture of Density #39, Archival Pigment print, 121.9cm x 152.4cm, 2007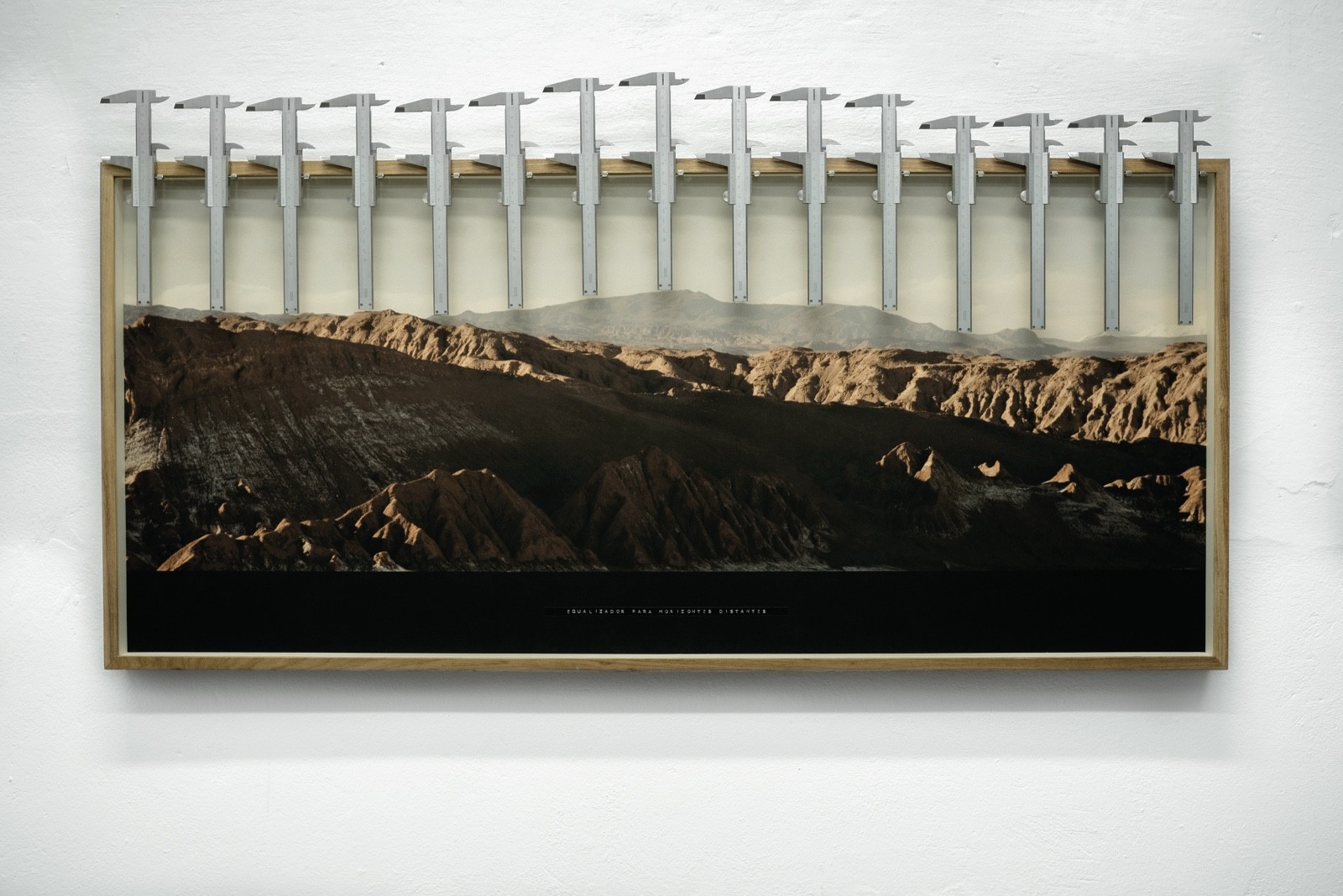 Marcelo Moscheta, Equalizer for Distant Horizons, Pigmented print on cotton paper, calipers and text embossing marker, 64cm x 122 cm x 4cm, 2014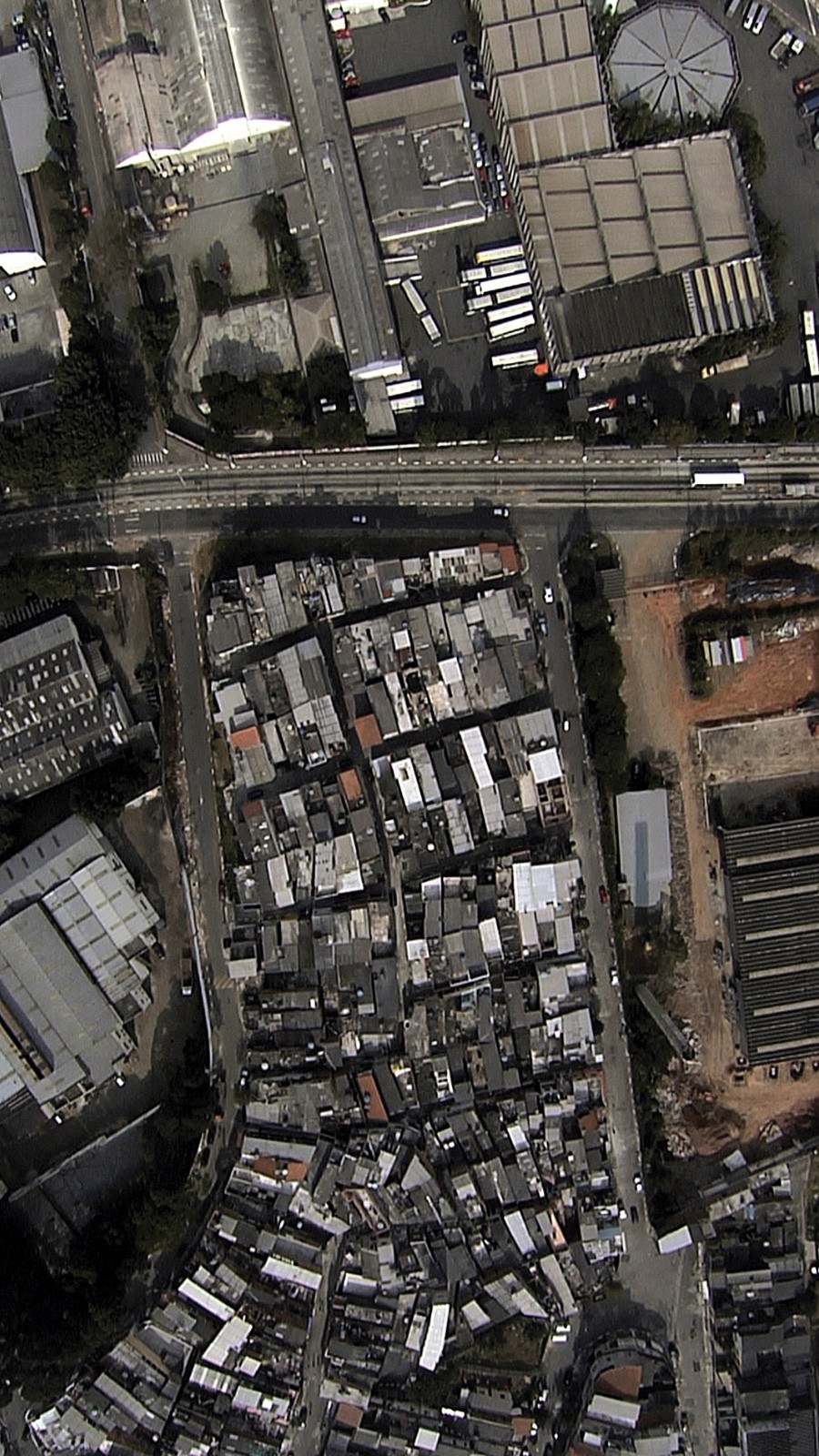 Rubens Mano, Suspended Contemplation, Video installation, 35', 2008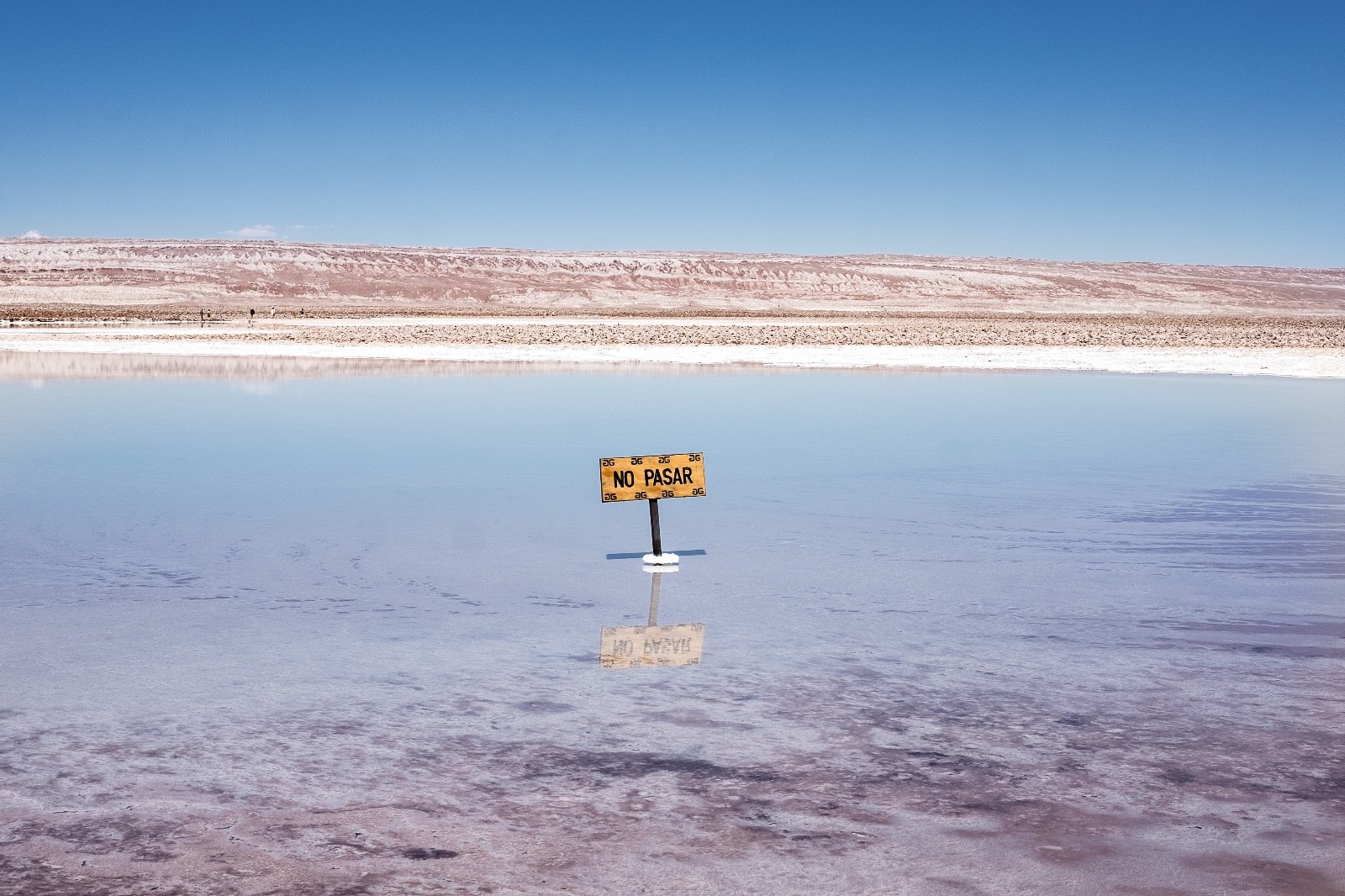 Alberto David Fernández, Baltinache, HDX pigment ink print, 80cnx120cm, 2019
As a "collective" temporary venue, this exhibition presents natural, technological, documentary, reminiscence and current stories and images. These abundant images trigger a retrospective of one's own introspection, which is reminiscent of Derek de Kerckhove's words in "The Skin of Culture": The art of communication helps us realize that we have a broader vision. When we look back at the earth, we find that our collective physical body is as big as the earth. The increase in interactive art and sensor interfaces make us realize that we are using the extended body and mind as a coordination mechanism to monitor the earth's health. We are invited to redefine our proprioception in order to broaden our point of existence (rather than observation point), from where we are to where the perception extended by technology allows us to reach.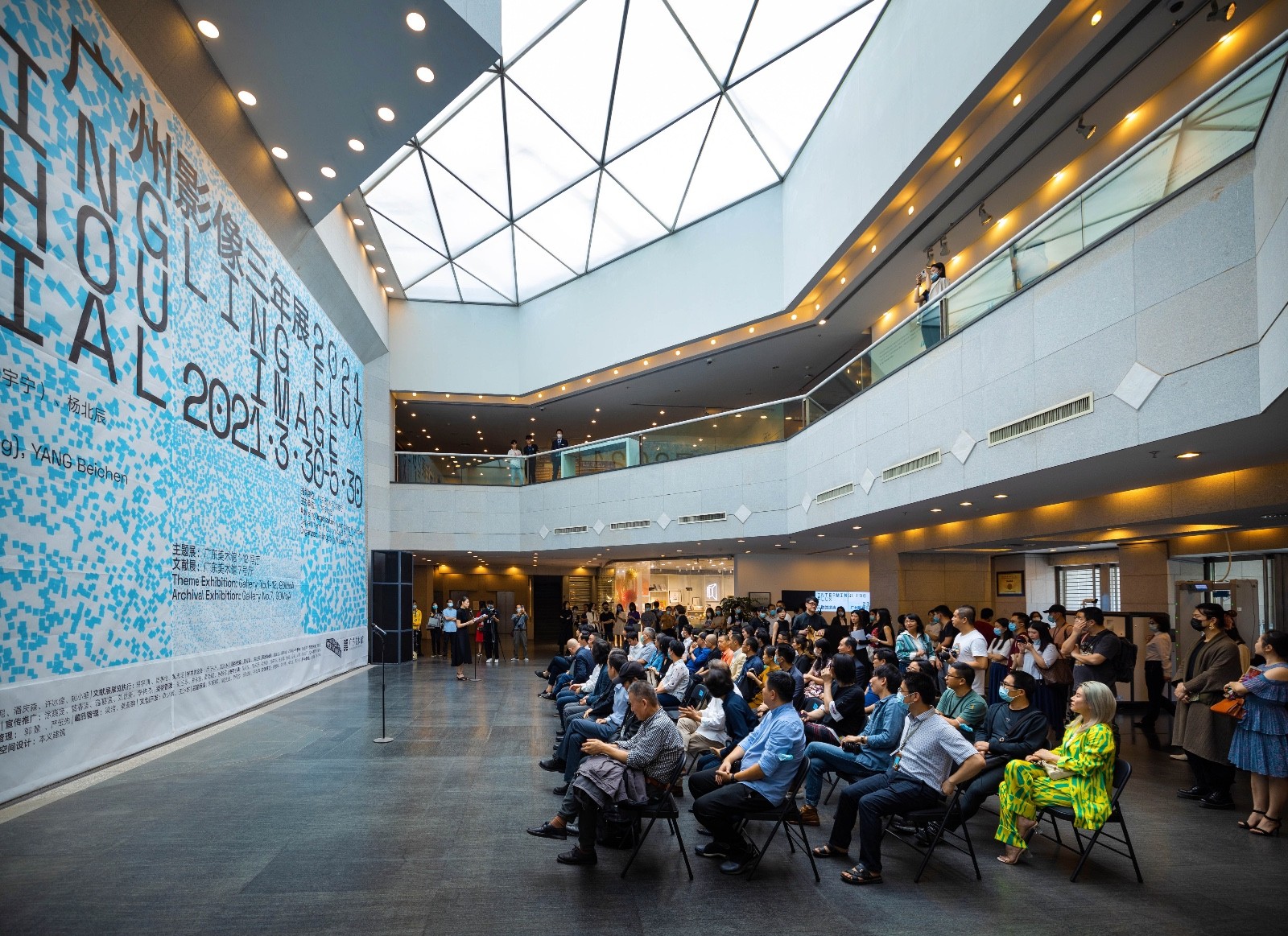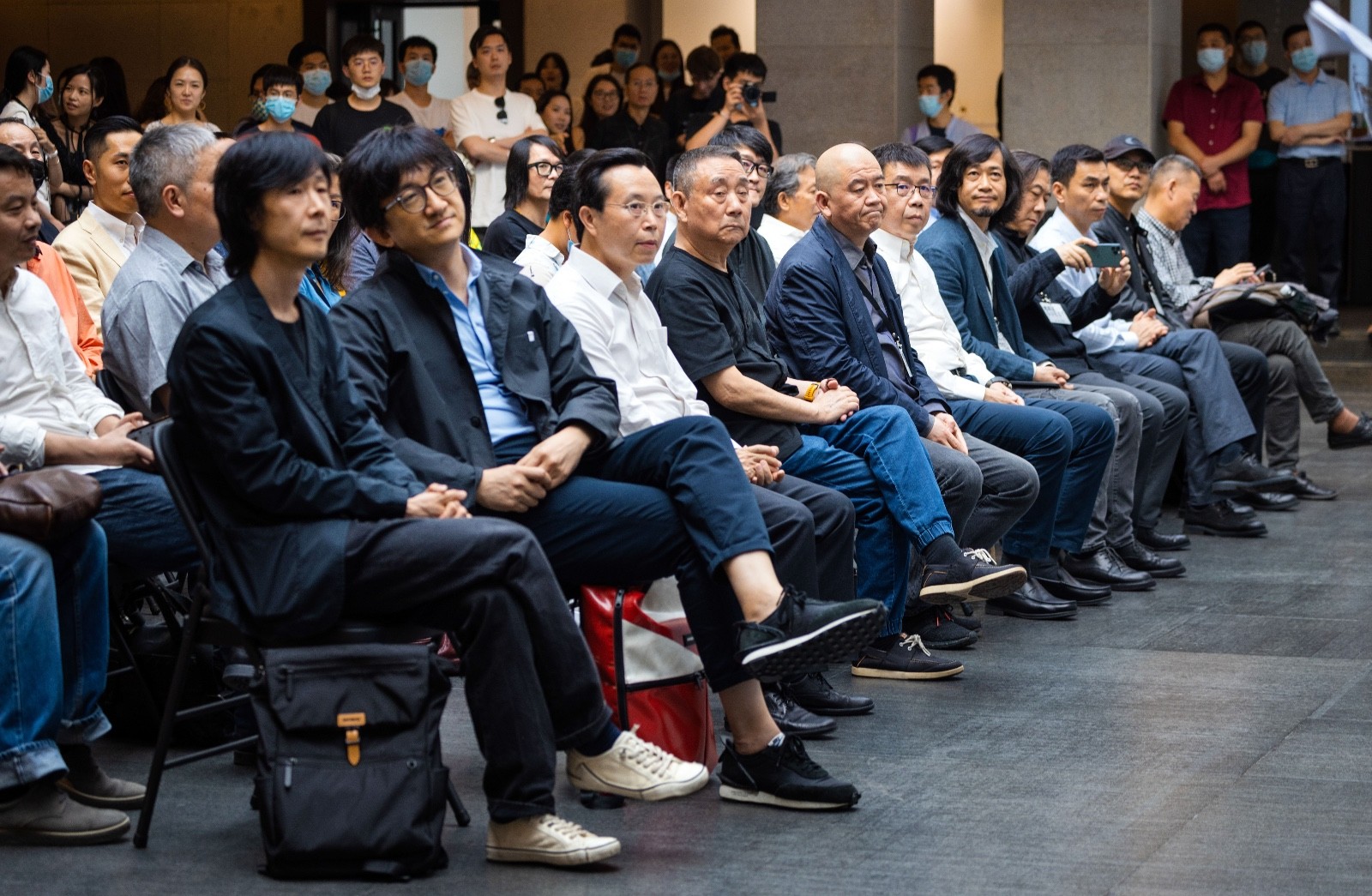 View of the Opening Ceremony
"The cosmic microwave background image captured by the Planck satellite" can be taken as a good summary of the "Globalscape" section. According to reports, this is the most complete presentation of the universe ever. It can be regarded as the "image" of all the "photos" and the image of the entire landscape. This stunning image is the epitome of the "Globalscape", and it also hides the significance of the exhibition, we stand under a common starry sky, gazing a picture of everything. Artists record, analyze, and reshape things around our lives or beyond the earth from various angles, and they use photography, video and this exhibition as media to create different spaces and levels among the creation objects, artistic expressions and the view of the audience. It has a rich and diverse exhibition composition, and it also provides a lively practice mode and discussion for the broader "torrential and diversified" video art of the future. This may be the far-reaching value and hope behind the exhibition beyond the time limit. It is reported that the exhibition will remain on display until May 30, 2021.
Text by Zhang Yizhi (CN), edited and translated by Sue/CAFA ART INFO
Image Courtesy of the Organizer
---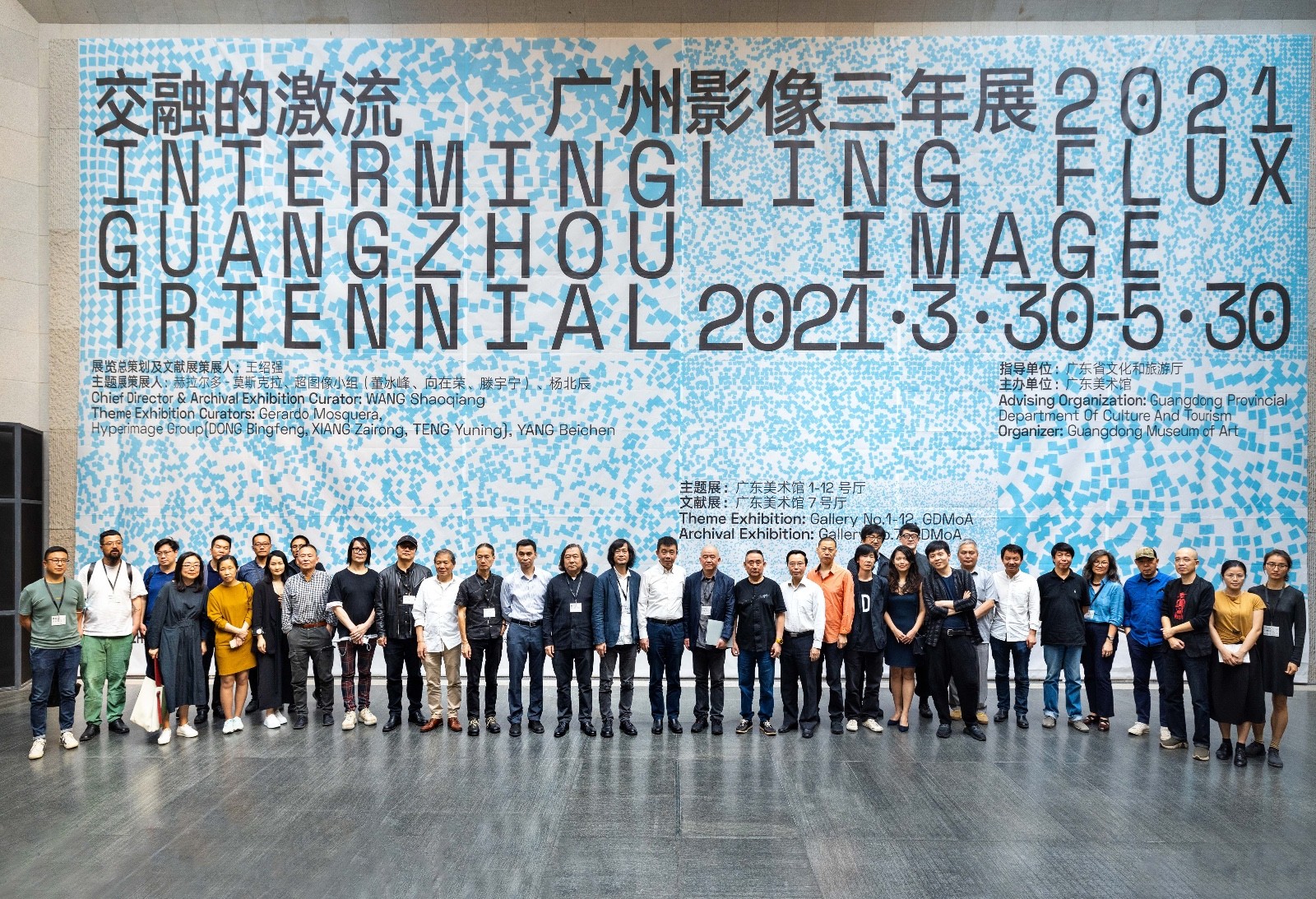 The Group Photo of Honored Guests
INTERMINGLING FLUX: Guangzhou Image Triennial 2021
Since the past year, the need for us to come together and connect through "images" seems to have never been greater. The world, human beings and history are intertwined with each other. Having experienced acceleration and alienation under globalization we need to consider whether "images" can still serve as a viable path or way of thinking in the face of the current global situation given the long-term spread of the epidemic and the ongoing impact it has had around the world.
We live in a world heavily surrounded by images, and British art critic John Berger cannot help but lament that no form of society in history has ever seen such a concentration of images or such a density of visual information. In the book Camera Lucida, Roland Barthes mentions that the essence of the photographic image should be inter-factual presence rather than visual.
Under the rapid development of science and technology in this new era, coupled with the turbulent ecological conditions the existing modes of viewing visual imagery are constantly being deconstructed and reconstructed. The orienting quality of the image "this once was" will eventually break with the fast-paced progress of the times, which was once fixed at a certain moment in time for people and things within the photograph. In the section "Why Collectivity?" , the Hyperimage Group (Dong Bingfeng, Xiang Zairong, and Teng Yuning) invite artists, film directors, and other cultural practitioners to present in their own ways how people (including the interactions of people and non-people) come together with one another in different ways to reorganize spatio-temporal threads while adjusting and breaking the boundaries between the self and the social scene. "Frontier Mentality", the section curated by Yang Beichen extends from the screen to explore the picture of technology—nature in an era of crisis—discussing the new frontiers of man and nature in the depths of time between the real and the imagined. Gerardo Mosquera curates "Globalscape", a section that presents diverse representations of landscapes by contemporary photographers and video artists from different latitudes through different techniques and methods, beginning with scientific as well as other images from space.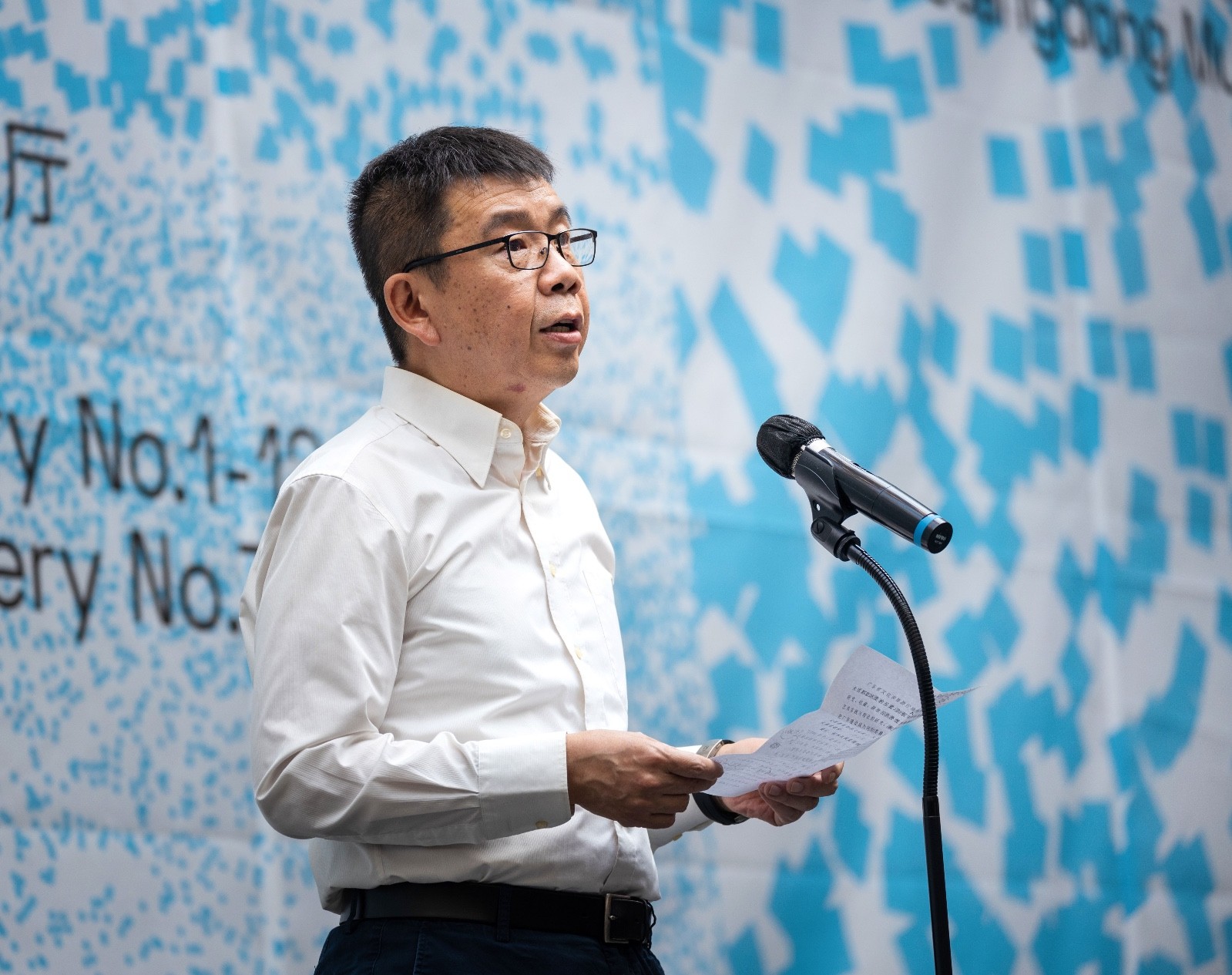 Yang Shu, Member of the Party Leadership Group and Deputy Director of the Department of Culture and Tourism of Guangdong Province, delivered a speech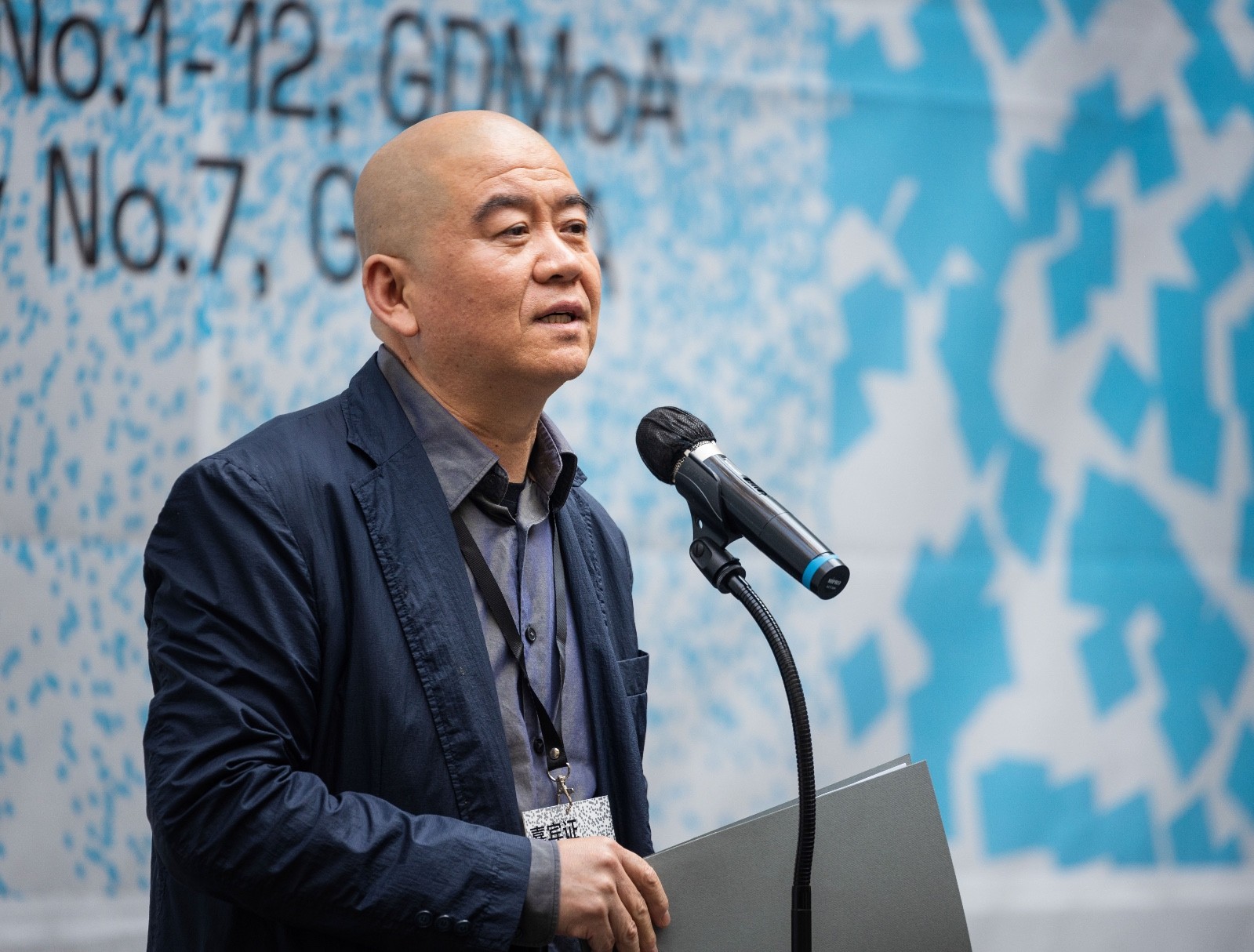 Ji Shaofeng, Director of Hubei Museum of Art, addressed to the opening ceremony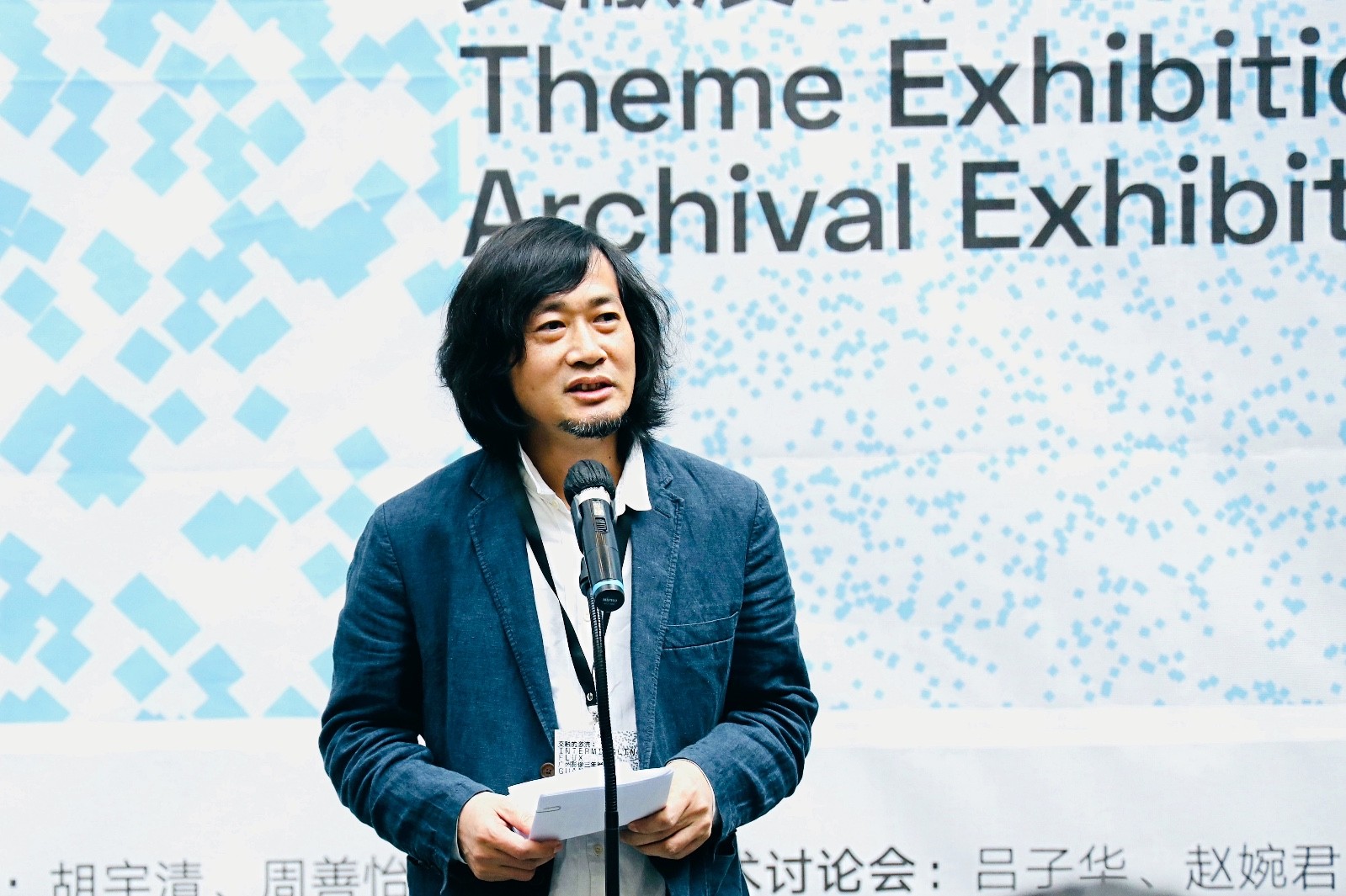 Wang Shaoqiang, Director of Guangdong Museum of Art served as the Chief Director and Archival Exhibition Curator of the exhibition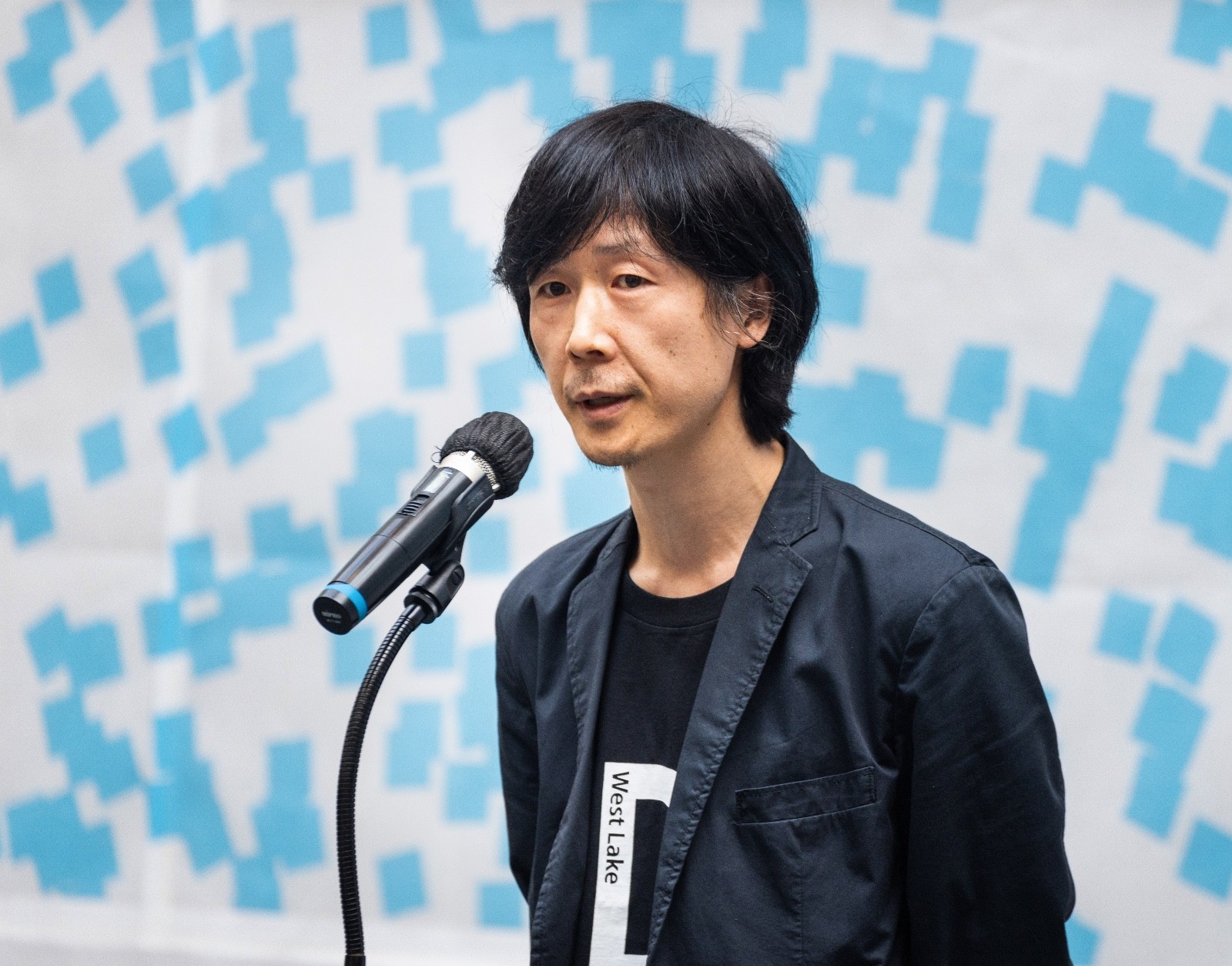 Dong Bingfeng, on behalf of the Hyperimage Group, delivered a speech.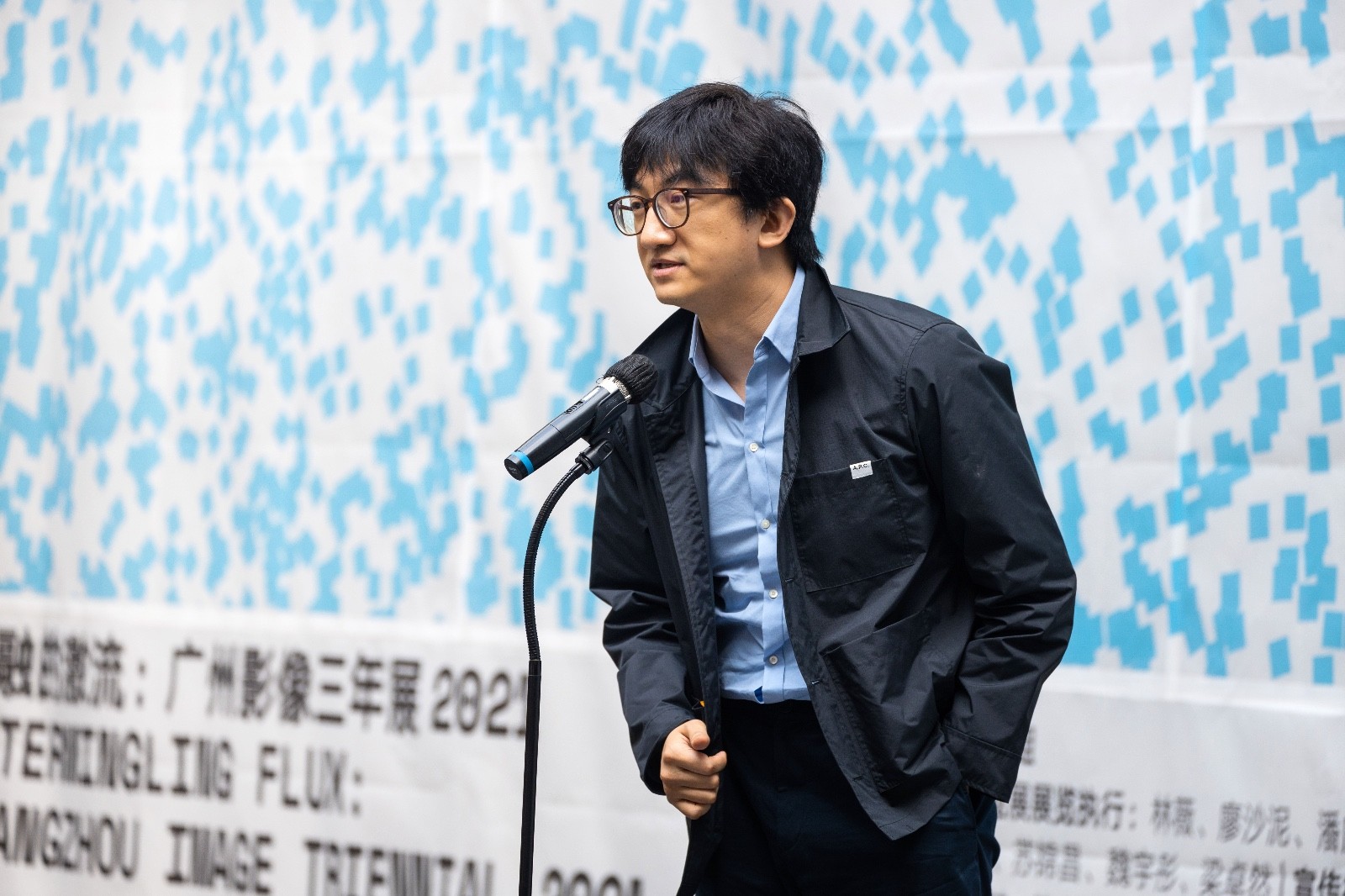 Yang Beichen, Curator for Section of "Frontier Mentality", delivered a speech.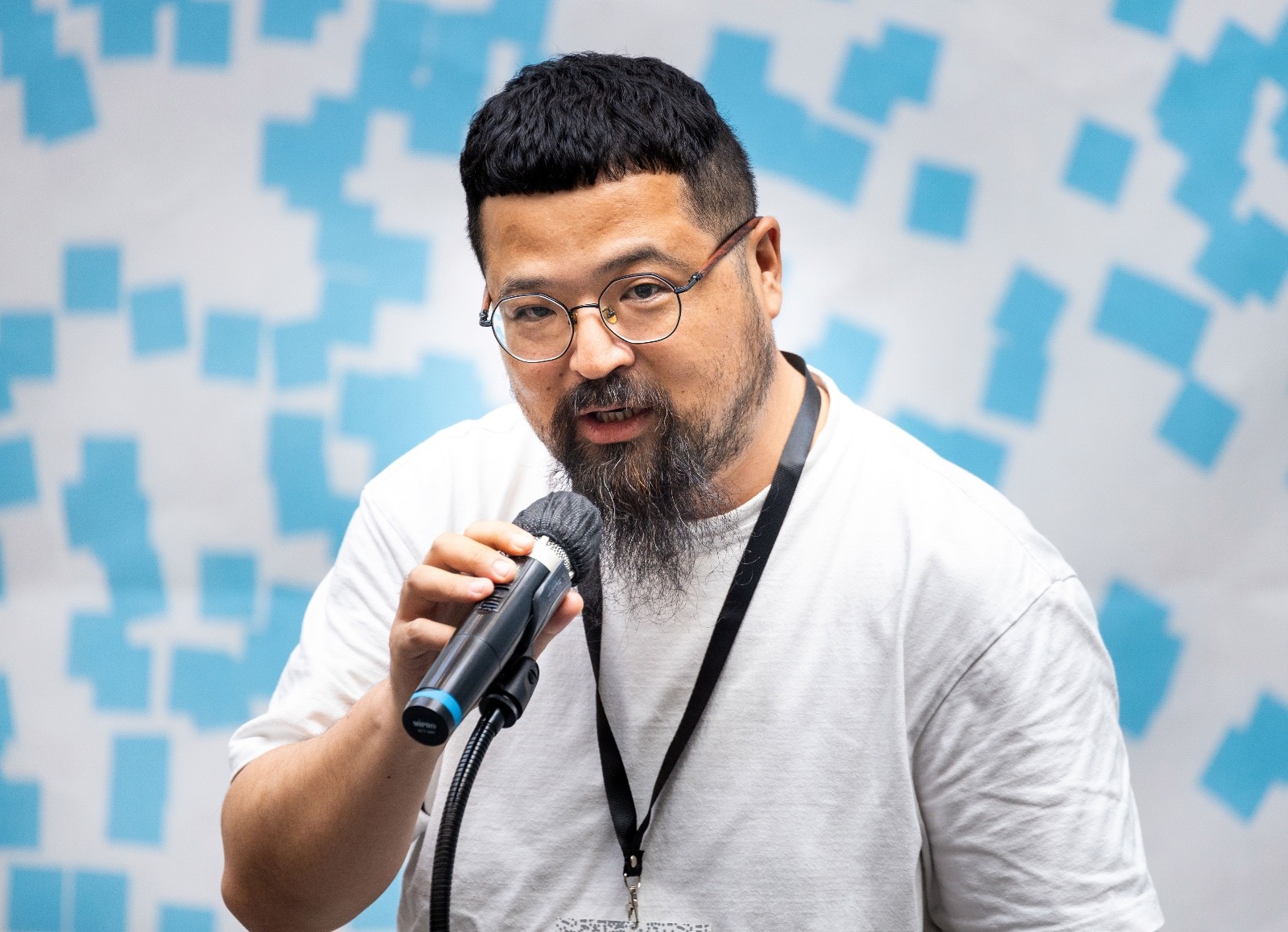 Zhang Xiao, a representative of artists, gave a speech.
The three sections of this exhibition explore the complex relationship between human beings, technology and ecology in an up-bottom, macro to the micro approach, addressing the past, present and future at various levels and in multiple dimensions. The exhibition also deals with the profound question of how to coexist between human beings as individuals and other species in the natural, physical and cosmic world we live in.
With the committed efforts of the Guangdong Museum of Art over the years, the Guangzhou Image Triennial has become a prestigious exhibition of contemporary art with both regional and global influence. Our goal is to establish a temporary "field" in the museum to connect the images of "memory", nature and technology that "intermingle" here, in order to create possibilities for new dialogues.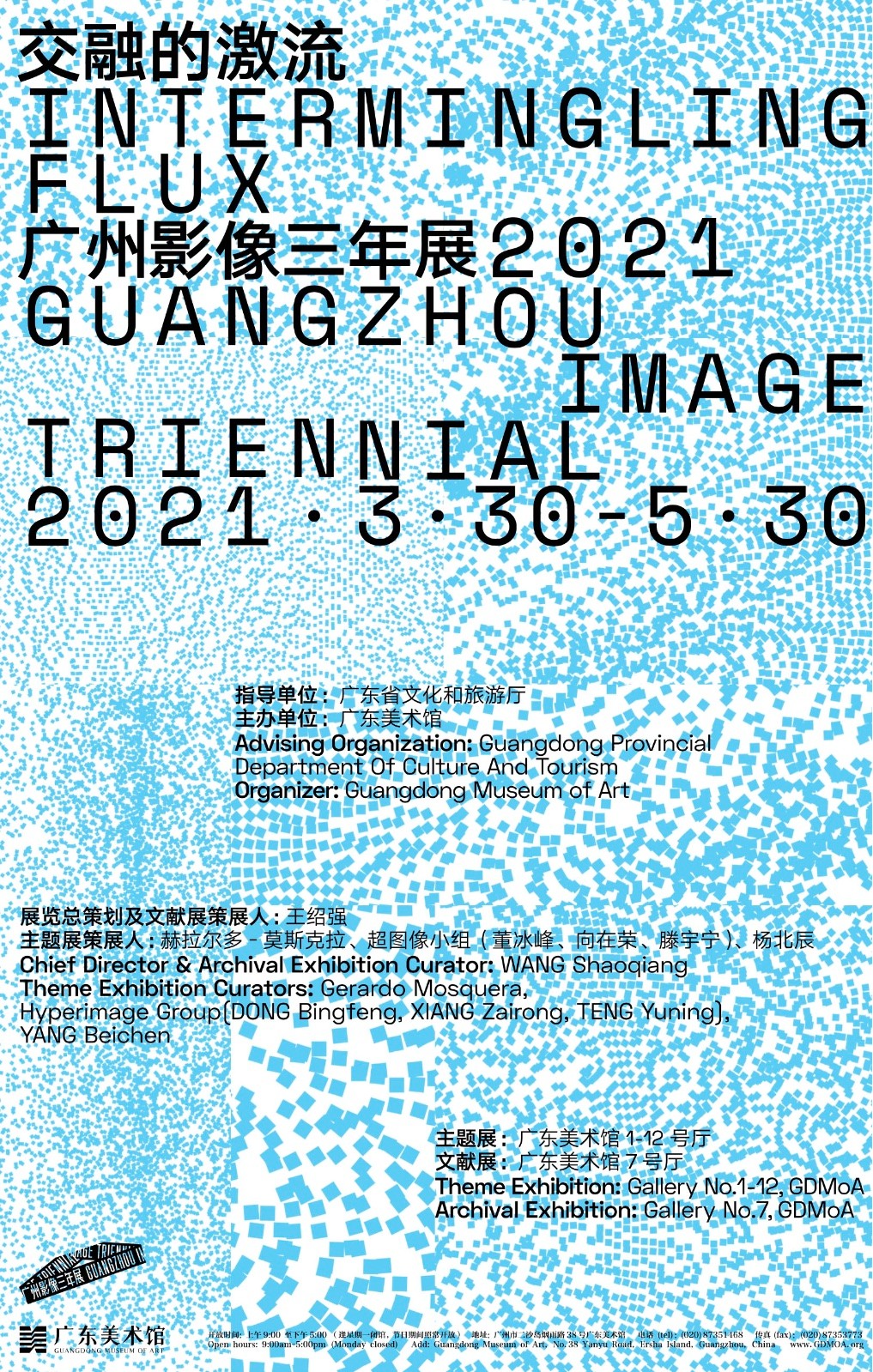 We hope to use this opportunity to present our thoughts on the world we live in through the practice of video art. Finally, on behalf of the Guangdong Museum of Art, I would like to thank the Guangdong Provincial Department of Culture and Tourism for their guidance and the Guangzhou Image Triennial 2021 team who have worked hard day and night for this exhibition. The Guangdong Museum of Art will continue its research and exploration of the Guangzhou Image Triennial, and I sincerely thank all institutions and individuals for their continued interest and support of the Museum and the Triennial.
Wang Shaoqiang
Chief Director & Archival Exhibition Curator of Guangzhou Image Triennial 2021
Director of Guangdong Museum of Art