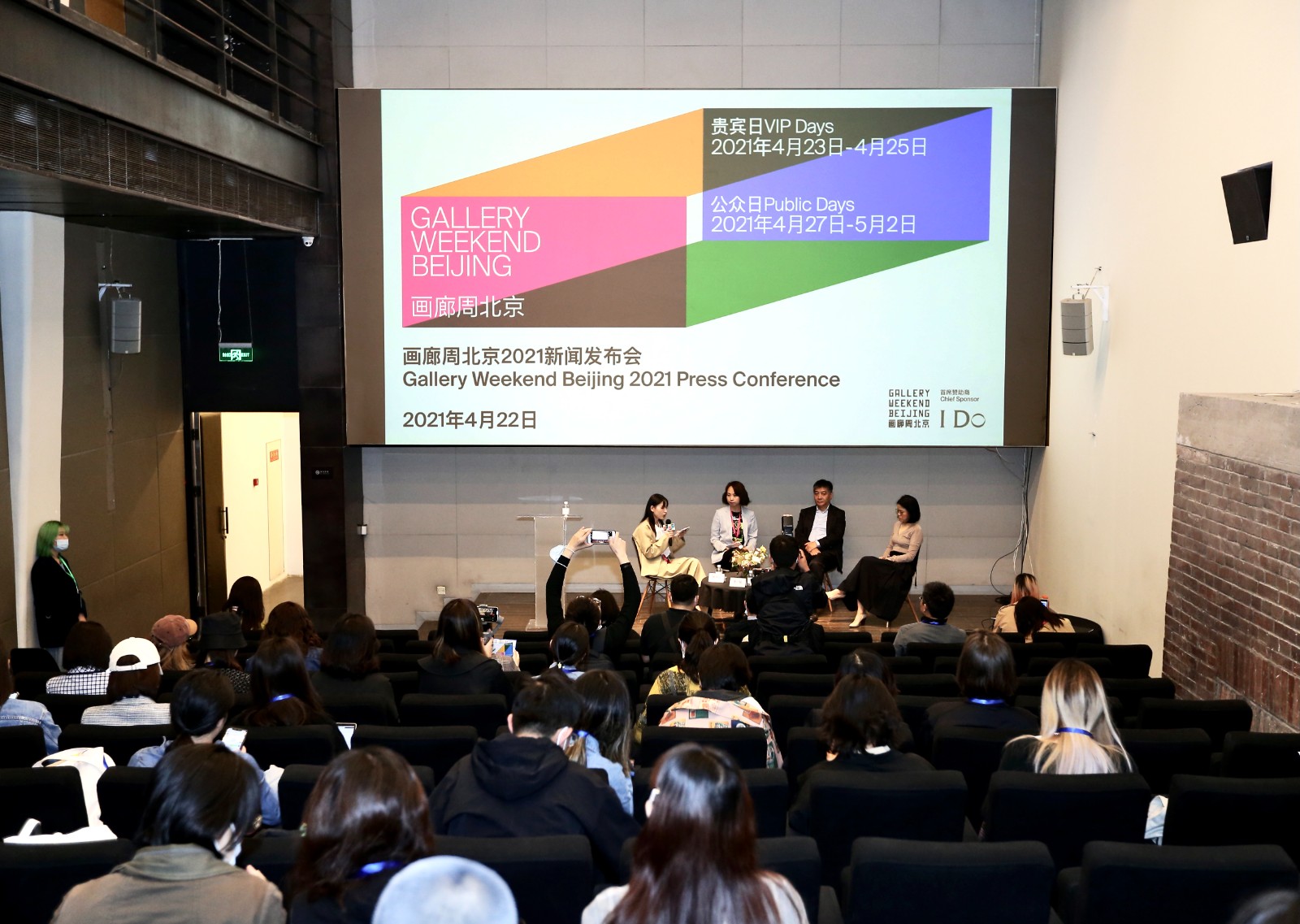 Press Conference of Gallery Weekend Beijing 2021
Open to the public from 27 April to 2 May (with a VIP Preview from 23 to 25 April), the fifth edition of the highly anticipated annual event features a total of 37 commercial art galleries, non-profit and independent institutions. Growing from 14 participants during its inaugural edition in 2017, this year marks the largest presentation of Gallery Weekend Beijing to date. New to this year's edition is an expanded Visiting Sector, featuring galleries from across China and around the world to expand the reach of GWBJ and nurture greater international exchange with Beijing's contemporary art scene.
GWBJ 2021's Main Sector brings together 29 galleries and institutions across the city of Beijing with a combination of solo and group exhibitions presented by leading Chinese and international artists. To increase the reach and diversity of GWBJ, this year's Visiting Sector welcomes a strong line-up of 8 galleries from outside Beijing, including Chengdu, Guangzhou, Shanghai and Hong Kong as well as Paris, New York, London and Brussels.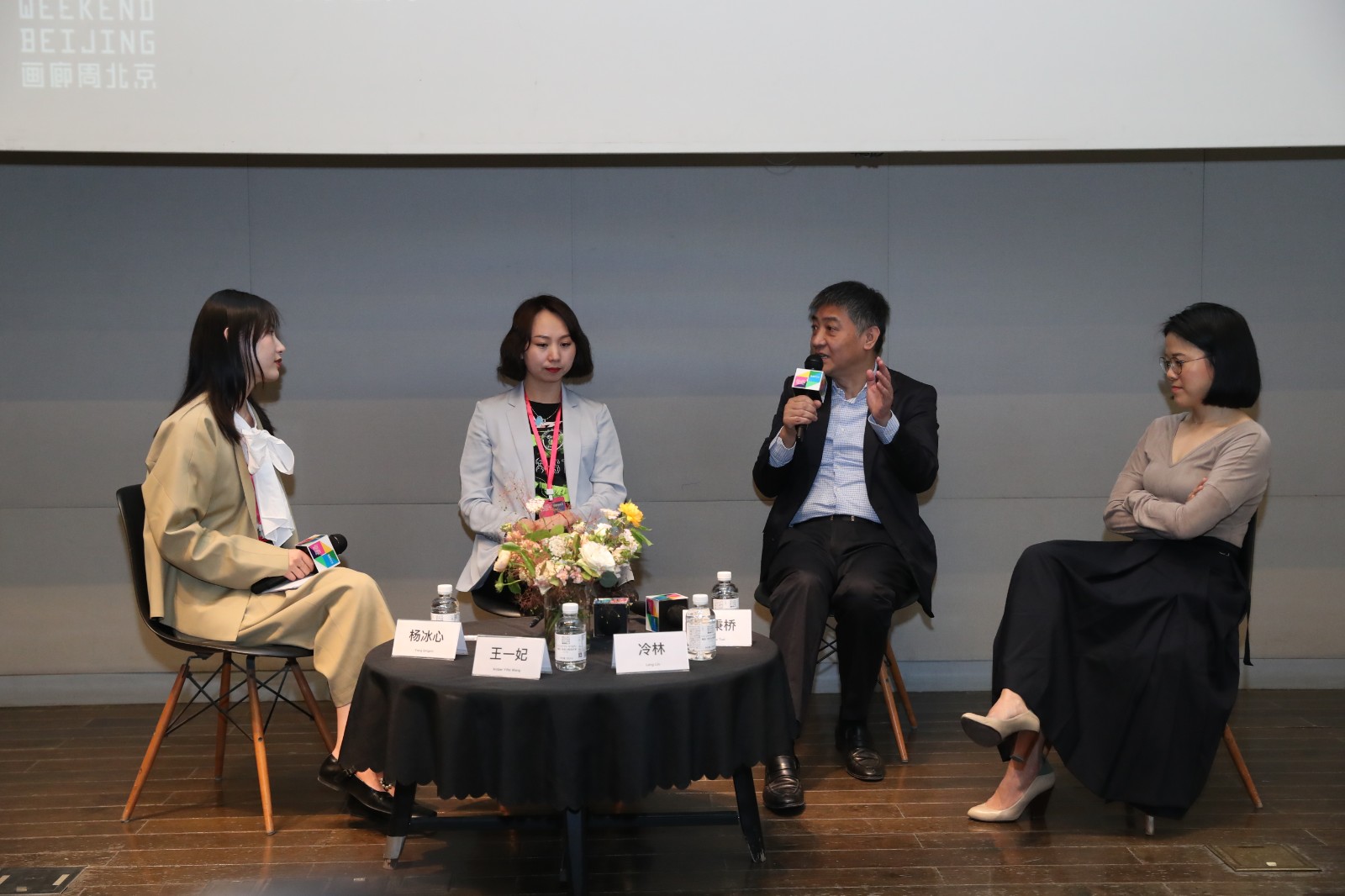 Press Conference of Gallery Weekend Beijing 2021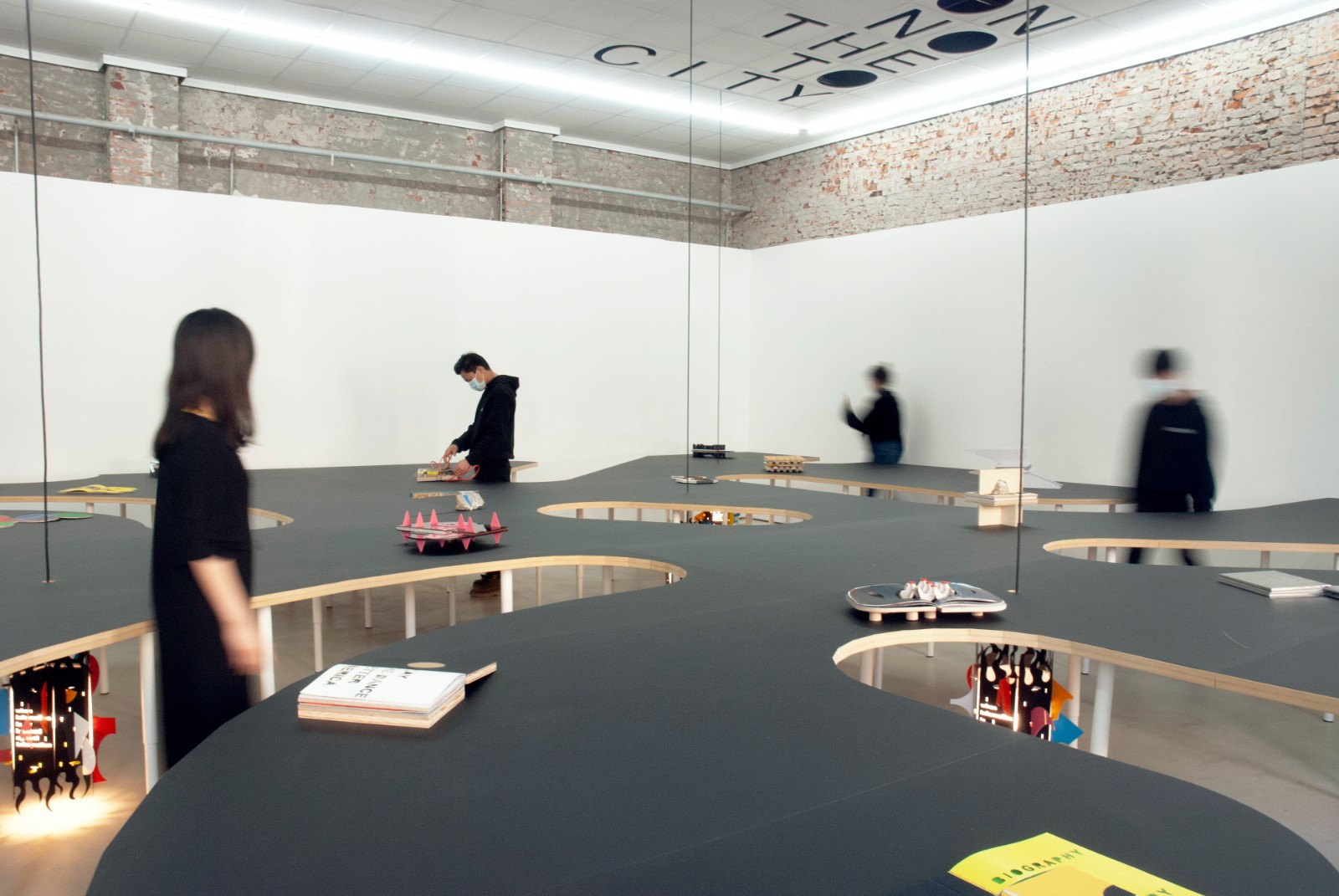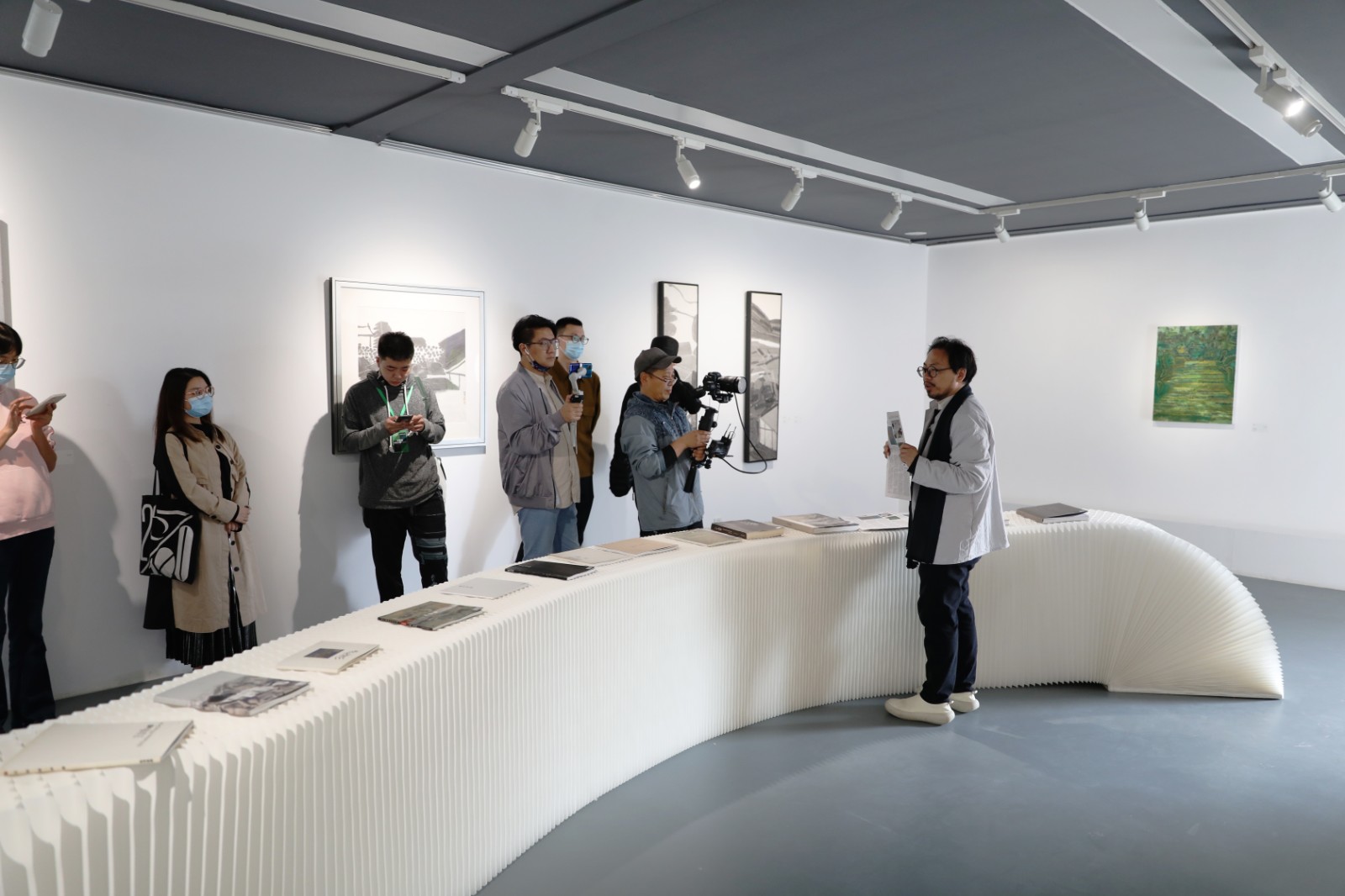 General Impression of Gallery Weekend Beijing
The Public Sector of GWBJ 2021, organized by guest curator Bao Dong around the theme of 'Infinite Public', includes sculpture, performance, video and digital art installations set in unique locations with the aim of widening audience engagement with public art. The Up&Coming Sector also returns this year in the form of a talk, featuring guest speakers who discuss the future of contemporary art.
To engage audiences around the world, GWBJ has also made its 2021 program accessible virtually through its mobile app with audio guides as well as its online viewing rooms. Extensive digital content is also available online through GWBJ's website and social media channels. In addition t the exhibitions and events presented as part of the GWBJ Sectors, members of the public will be able to experience GWBJ through an enhanced calendar of events during the Public Days, consisting of daily guided tours, thematic talks, art book workshops and 'sundowner screenings,' a public space built by Rania Ho in collaboration with Macalline Art Center with works by Chen Zhou, Tao Hui, Tianzhuo Chen, Qinmin Liu, Zheng Ke and Tan Jing, and Tang Chao.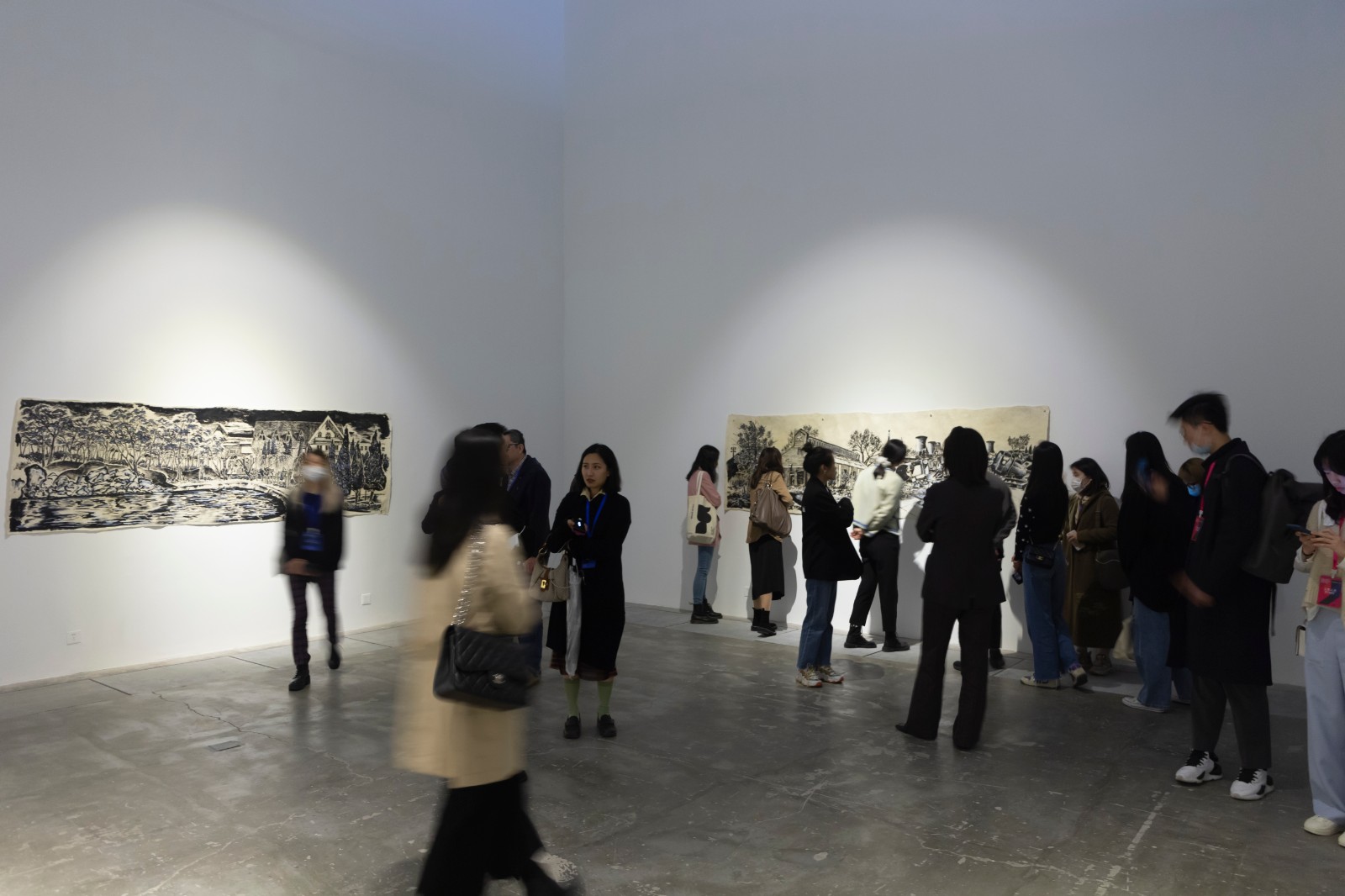 Exhibition Tour of Gallery Weekend Beijing 2021
Despite the persistence of the ongoing pandemic, GWBJ 2021 officially opened with a press conference on Thursday 22 April at the UCCA Center for Contemporary Art Beijing. The fifth edition strives to invite more audiences to take part in Beijing's thriving contemporary art scene and explore the central themes of the event. The following invited speakers address these themes and present highlights of the 2021 program:
"Over the past five years, our mission for GWBJ has been to enable a cohesive platform for cutting-edge contemporary art in Beijing. During this time, we have witnessed the growth of China's art market and interest in contemporary art amongst collectors as well as members of the public. We are delighted to continue expanding the reach of GWBJ, making it an unmissable event on the art world calendar, whether you tune in on or offline," says Amber Yifei Wang, Director of Gallery Weekend Beijing.
"Gallery Weekend Beijing brings together galleries and institutions to create an exchange platform that is not only domestic but also international, paving the way for contemporary art lovers to actively gather and communicate," says Leng Lin, Founder of Beijing Commune, Partner of Pace Asia.
"For this edition of Gallery Weekend Beijing, Gladstone Gallery is excited to present a brand-new exhibition 'Flowers' featuring works by Alex Katz, a significant figure leading the discourse on contemporary art. Not only is this Katz's debut solo show in Beijing, but this is also the first time our gallery has graced the stage of Beijing's art scene. On this special occasion, GWBJ has provided us with an exceptional platform to showcase works created by Katz in 2020, allowing audience to feel an infinite sense of vitality in his works," says Paula Tsai, Director of Gladstone Gallery.
Finally, the I Do Charity Program, co-founded by GWBJ and its strategic partner I Do, China's leading jewelry brand, presents a special group exhibition 'Will – 2021 I Do Foundation Art charitable Project ' at I Do Art Space, with artists Liu Xiaohui, Leng Guangmin, Pu Yingwei, Yang Bodu, Zhao Zhao, Zheng Guogu and Lhasa Special Education School – I Do 'Art Dream' Class. Li Houlin, Founder and chairman of HIERSUN and founder of I Do Foundation,comments "I believe that the founding of the I Do Charity Program has connected more people across the world. I Do is honored to be the strategic partner of Gallery Weekend Beijing again. And I hope everyone can come together so that more people could realize the meaning of love and spread it out."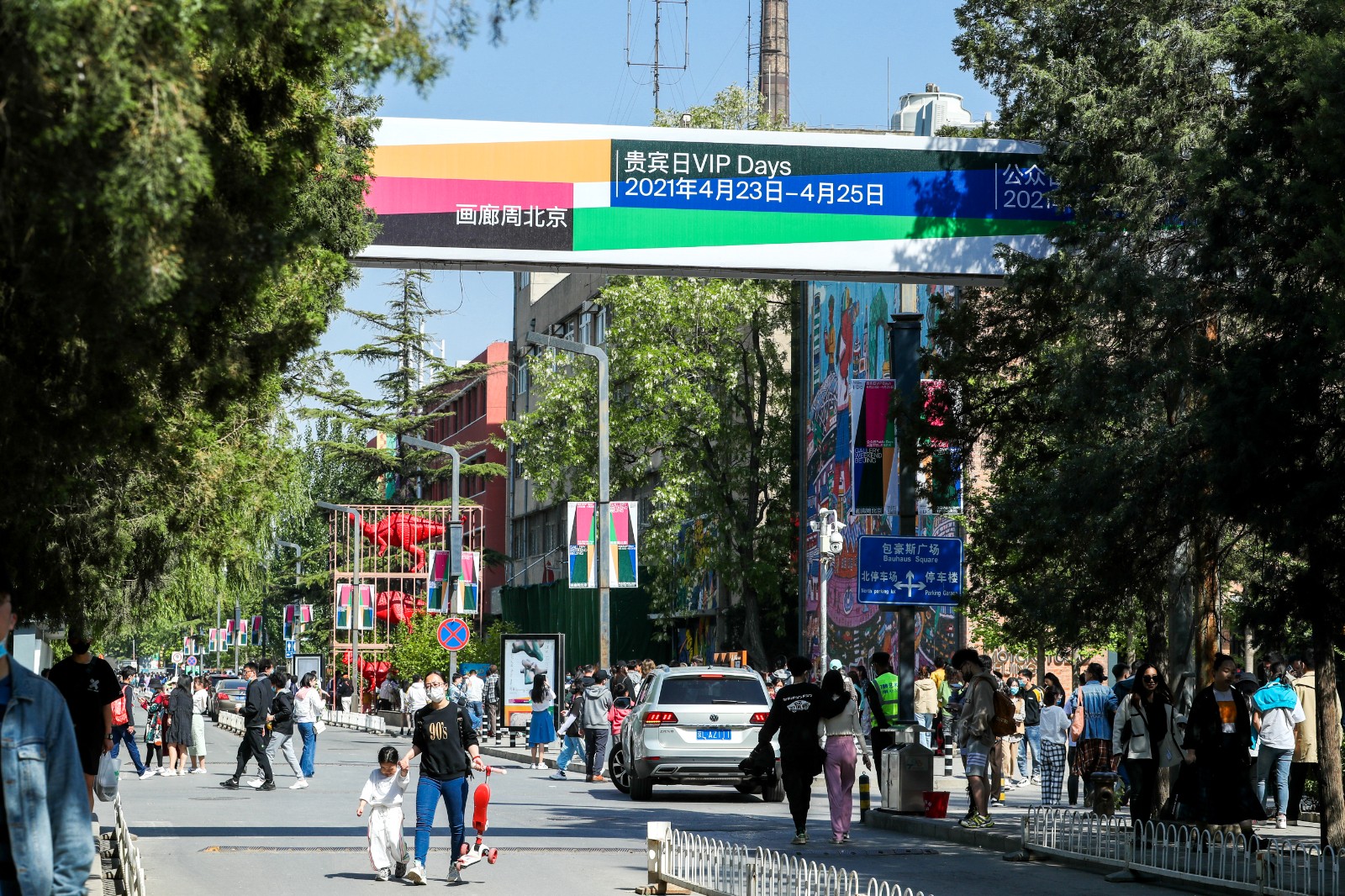 General Impression of GWBJ 2021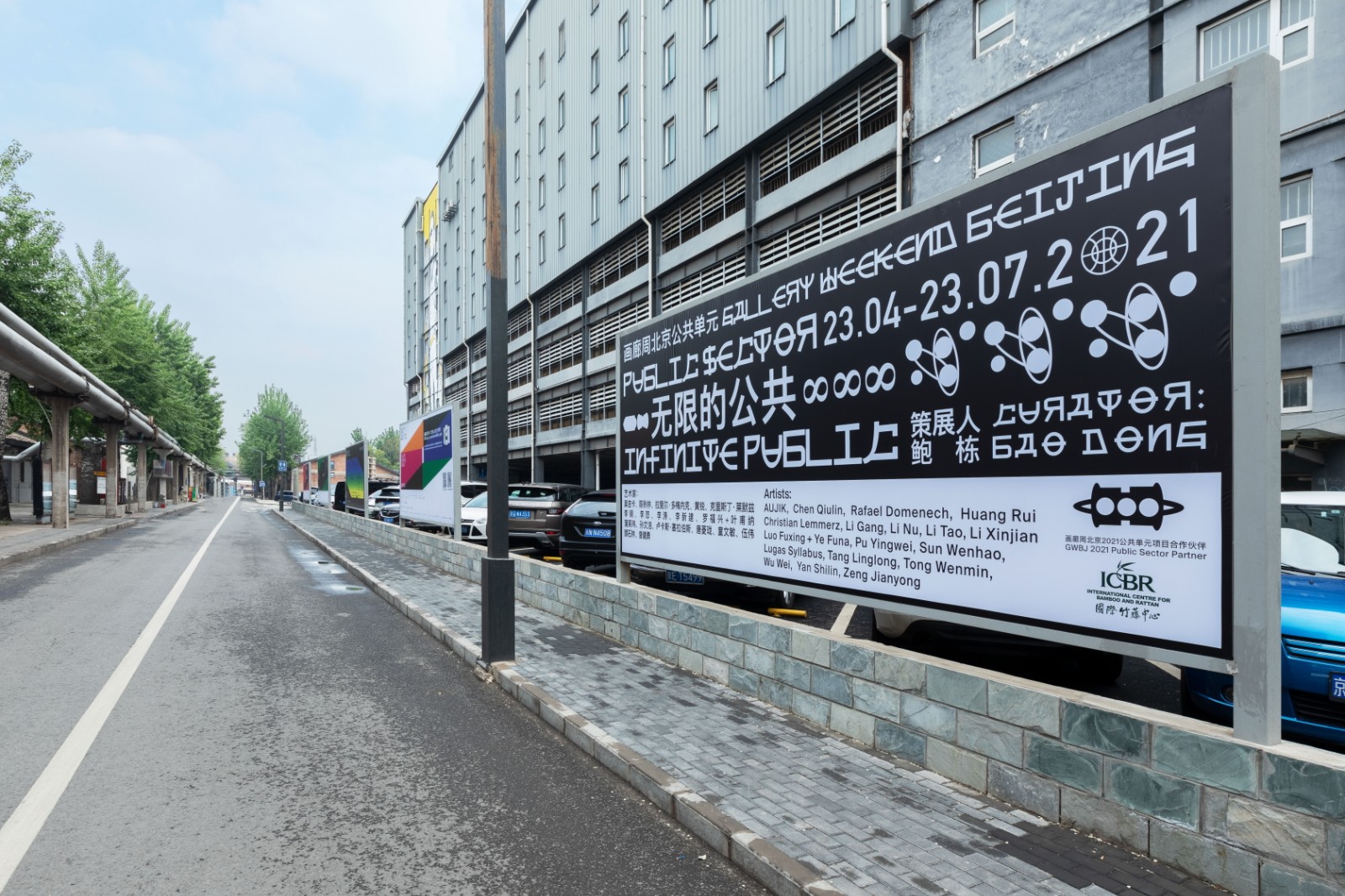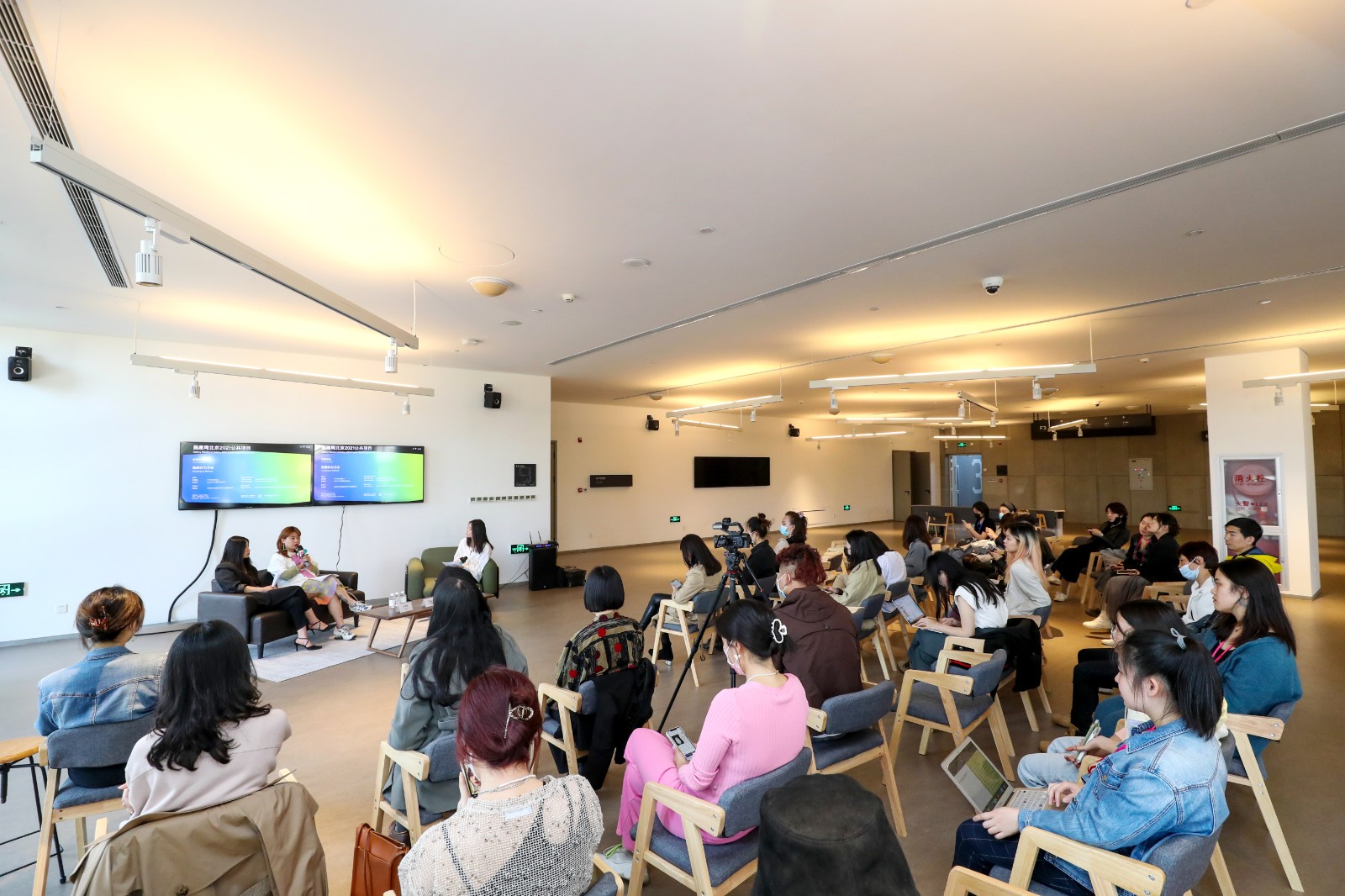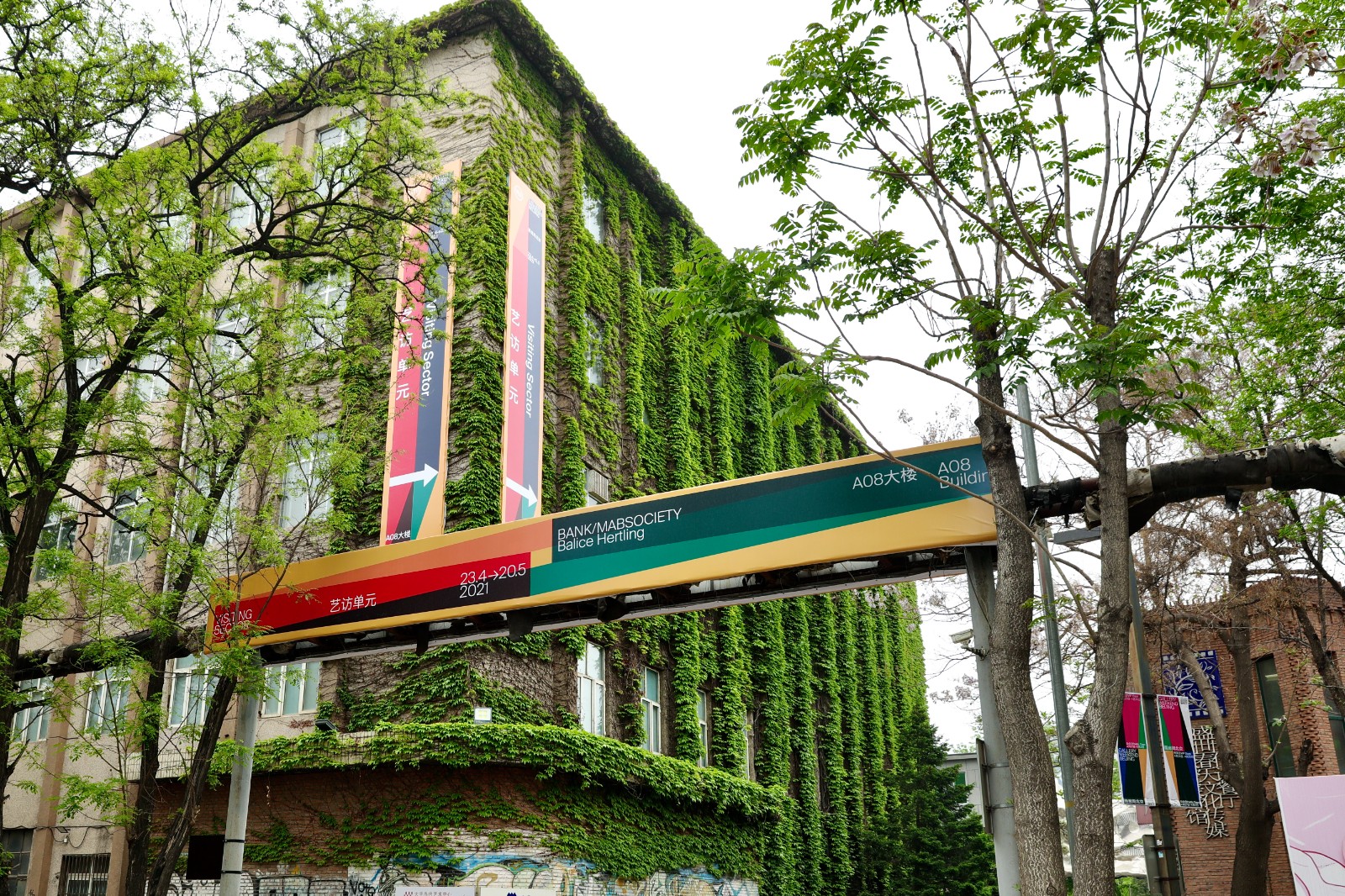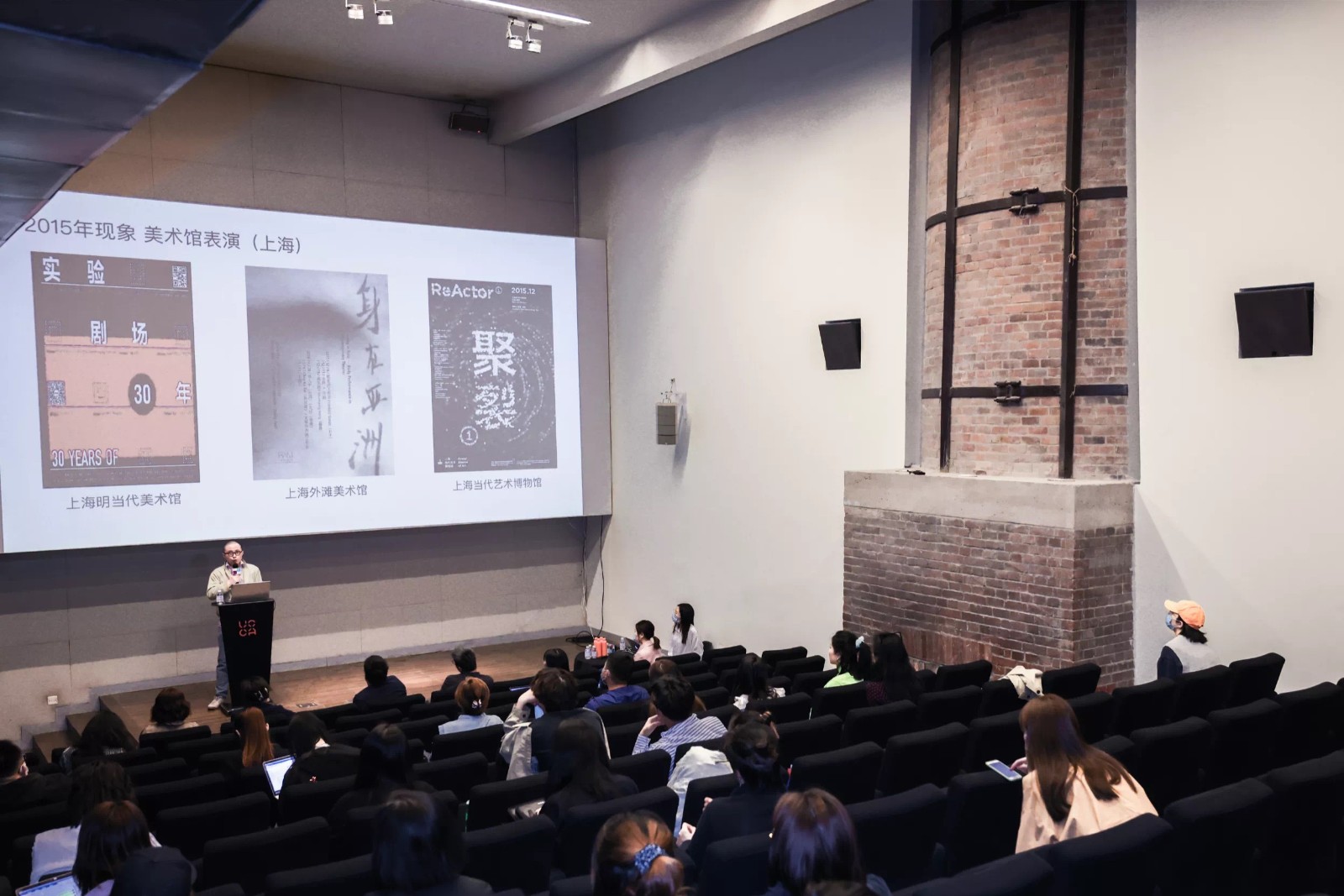 Onsite Installations at Gallery Weekend Beijing 2021
Programme Highlights
A prominent highlight of GWBJ's 2021 Main Sector is a solo exhibition 'Always being, but not the whole' at Long March Space by the renowned new media, performance and installation artist Wang Jianwei, who has received accolades from institutions around the world including the Guggenheim in New York. Recently showcased at the Hunan Museum in a retrospective exhibition, Fang Lijun's masterpieces can be viewed at Triumph Gallery. Platform China Contemporary Art Institute presents Yuan Yunsheng's 'Regeneration', whilst Star Gallery opens Liu Huanzhang's solo sculpture exhibition 'In the World'. As a first-time participant, Hua International features Rafael Domenech's solo exhibition 'Imperfect Fragments of an Uncertain Whole'. Beijing Commune and Tabula Rasa Gallery showcase their newly renovated exhibition spaces in solo shows by Wang Guangle and Eva Zhang respectively, while CLC Gallery Venture exhibits Cristian Raduta's first solo exhibition in Asia. Galerie Urs Meile demonstrates the strength of its artists through 'SNAPSHOT', the gallery's first group exhibition in fifteen years, and Magician Space marks a new direction with the work of Guo Hongwei. Tang Contemporary Art respectively dedicates its two exhibition spaces to Zhao Zhao, who returns to GWBJ with a solo exhibition of new work following his 2019 collaboration with Zurich Art Weekend, and Xu Qu, whose latest works are encompassed in his solo exhibition 'Rejuvenation'. GWBJ's previous participant Zhuang Hui, awarded with the 'Best Exhibition Award' in 2017, is also on show at Galleria Continua. Following her selection as GWBJ's Up&Coming Sector artist in 2020, Zhu Yingying takes the stage at Hunsand Space, and Linda Gallery presents work by Lugas Syllabus, the only Southeast Asian artist to be exhibited this year. Other highlights include a joint exhibition by Shen Qin and Chen Qi at ASIA ART CENTER, with solo exhibitions by Duan Zhengqu at N3 Contemporary Art, Du Jie at Ginkgo Space, Liao Guohe at SPURS Gallery, and Zhu Jianzhoung at TOKYO GALLERY + BTAP. ShanghART Gallery revives 'First Spring – Chapter Two: Sun Xun' as a special and commemorative project that responds to how time has been scattered and shelved due to COVID-19. Finally, Hive Center for Contemporary Art exhibits Qian Jia Hua's latest solo exhibition 'Jiahua Vision' as well as Aspartime's solo show 'Rose is a rose is a rose is a rose'.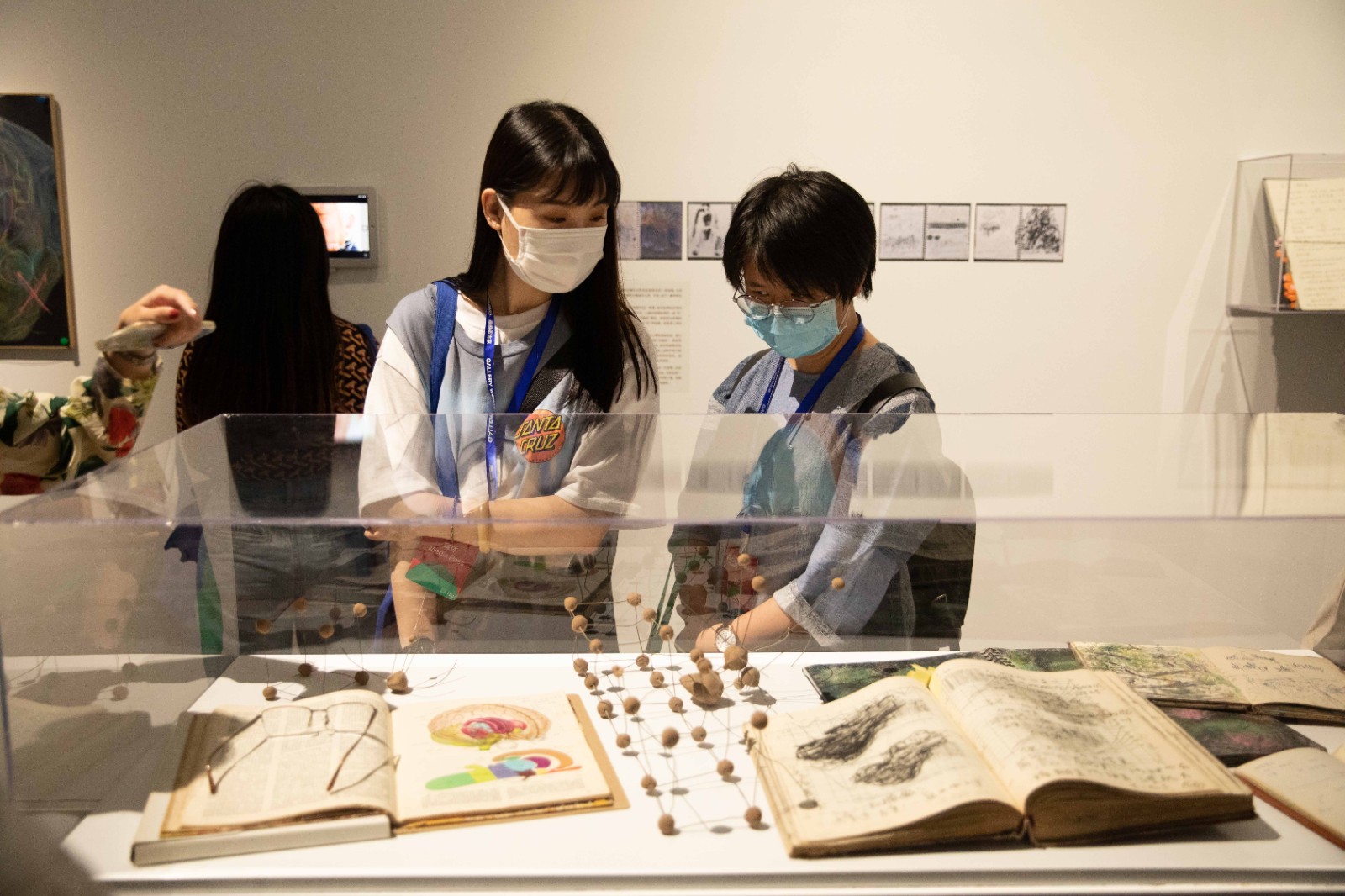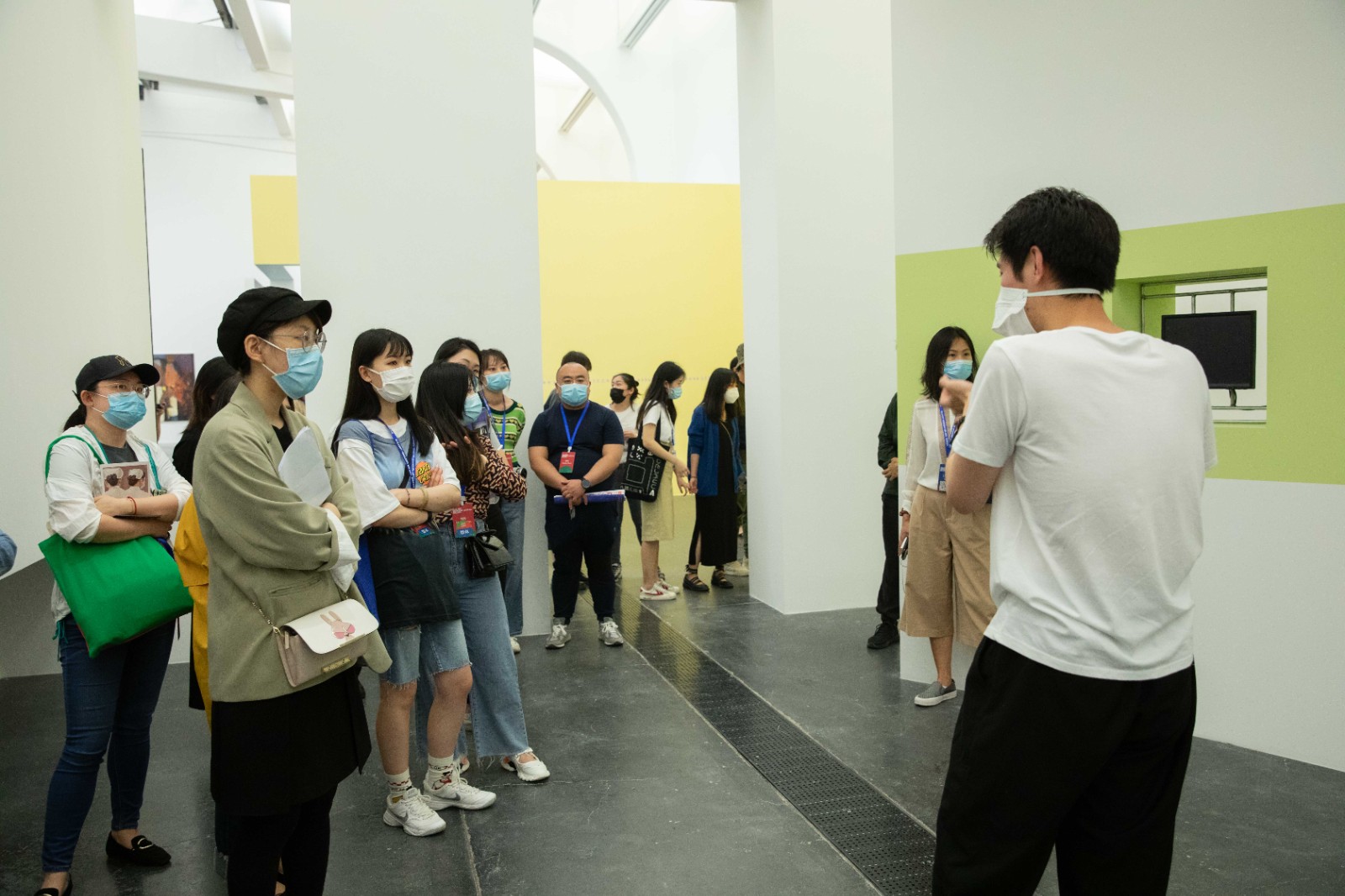 Onsite Installations at Gallery Weekend Beijing 2020
In addition to commercial art galleries, acclaimed museums, institutions, and non-profits also participate in this year's Main Sector with Espace Louis Vuitton Beijing taking part for the first time with a major exhibition of work by famed sculptor Alberto Giacometti. M Woods puts masters center stage, with two solo presentations: Giorgio Morandi's 'The Poetics of Stillness' at its location in 798 Art Zone and Ryuichi Sakamoto's 'Seeing Sound Hearing Time' exhibited at M Woods HUTONG. UCCA Center for Contemporary Art presents Cao Fei's first solo exhibition in China in addition to its exhibition 'Silent Thunder'. Wind H Art Center exhibits a group show 'Existence' curated by Liao Wen, whilst CAFA Art Museum holds the exhibition 'Art in Kung Fu: Honoring the Twentieth Anniversary of the Foundation Program at the School of Fine Art, CAFA'. Faurschou Foundation debuts its newly renovated exhibited space with 'Zachary Armstrong: Bag of Candles', and Beijing Inside-Out Art Museum features a two-part exhibition 'Waves and Echoes', with one half 'A Process of Re-Contemporarization in Chinese Art Circa 1987 Revisited' presented at its primary location, and the other 'Postmodernism and the Global 1980s' extended into an alternative space in the 798 Art Zone. Finally, GWBJ is also proud to welcome first-time participant SHIXIANG SPACE with the exhibition 'Images of the Void' by Wang Jieyin.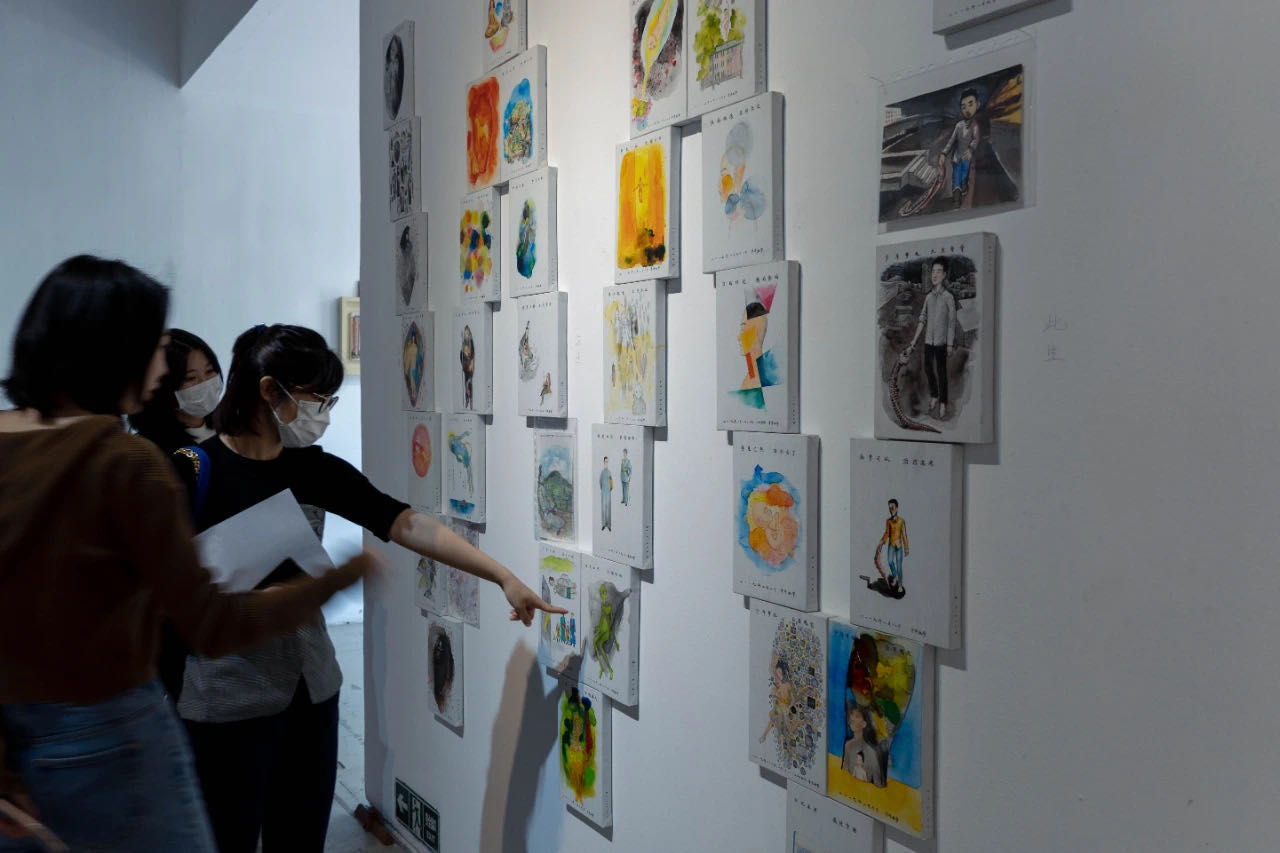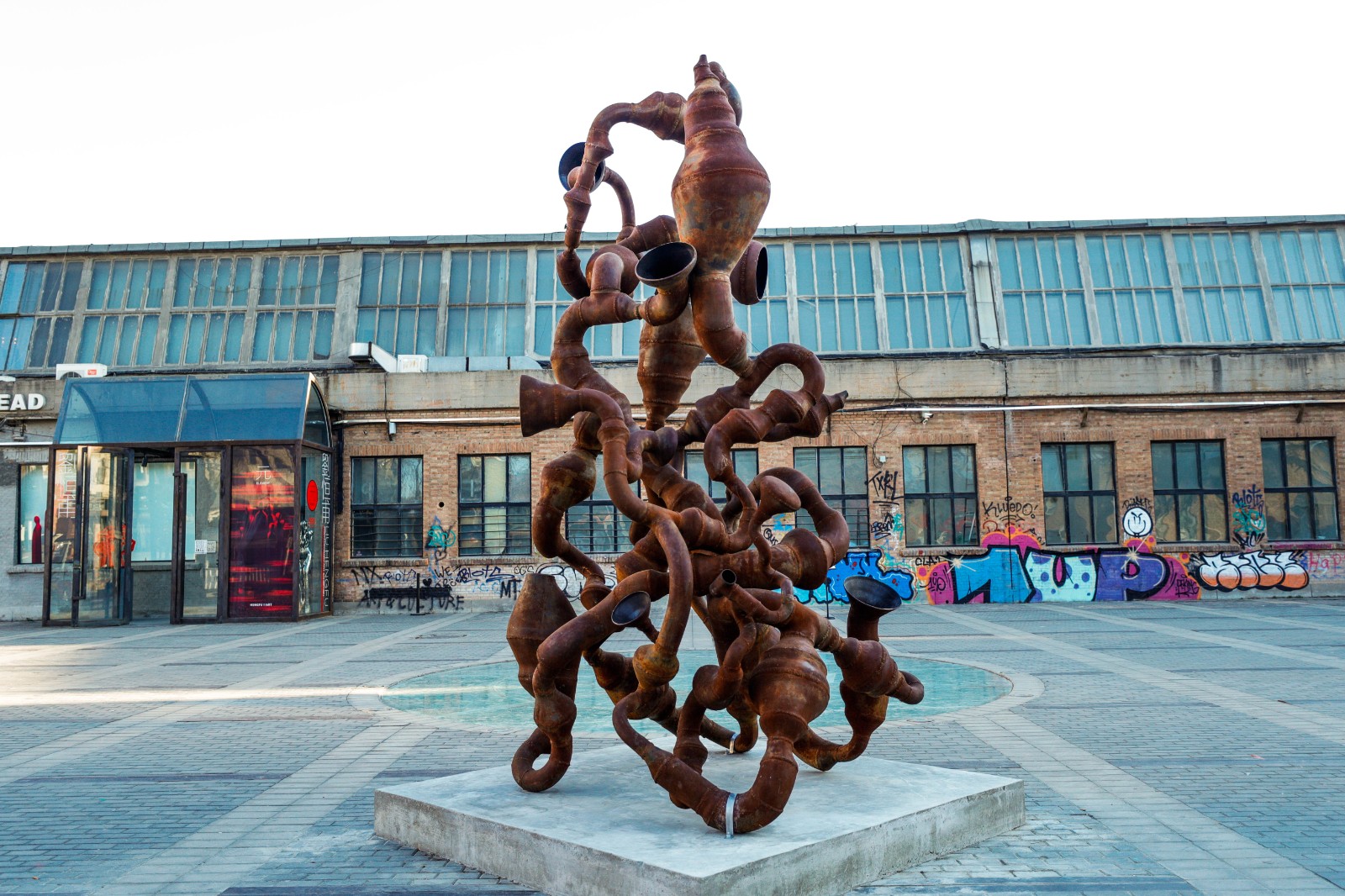 Onsite Installations at Gallery Weekend Beijing 2020
In an effort to expand the geographical reach of GWBJ and present some of the most diverse and exciting contemporary art, the 2021 Visiting Sector welcomes a strong line-up of galleries worldwide, who will host exhibitions at three locations in the 798 Art Zone. Participants from across Greater China include A Thousand Plateaus Art Space (Chengdu) presenting Cang Xin, Chen Qiulin and Li Lang; Hoo Mojong's solo exhibition 'La Vie Sur Papier' is showcased at AYE Gallery (Beijing/Hong Kong); BANK/MABSOCIETY (Shanghai) features two solo shows by Zheng Haozhong and Michael Najjar; Canton Gallery (Guangzhou) features work by Li Mingchang and Xiao Wucong; and Edouard Malingue Gallery (Hong Kong/Shanghai) spotlights Wang Zhibo. International participants include Balice Hertling (Paris) presenting the group exhibition 'Impulsive in Color' featuring Julie Beaufils, Will Benedict, Jonathan Binet, Camile Blatrix, Isabelle Cornaro, Enzo Cucchi, Simone Fattal, Owen Fu, Hongyan and Puppies Puppies; Gladstone Gallery (New York/Brussels) showcases Alex Katz's solo exhibition 'Flowers'; and Sophie von Hellermann and Rirkrit Tiravanija exhibit with Pilar Corrias (London).
Courtesy of the Organizer.