Over the last decade, Chinese women have been increasingly involved in art practice which has further encouraged more possibilities for contemporary art. In the post-pandemic era, Chinese female artists have formed a cultural landscape with unique characteristics in their exploration of various creative methods and a keen vision. The spiritual and perceptual realms they revealed have enriched our understanding of life.
"Wisdom of Everyday Life—Contemporary Art Invitation Exhibition" which recently commenced in MOCA Yinchuan did not give priority to the feminist perspective, but it has focused on the concept of "everyday life". With the participation of 14 female artists, the exhibition showcases their paintings, sculptures, installations, photography, films and other mixed media works. It tries to approach the creative stage of female artists while guiding the viewers in a more intuitive and immersive way.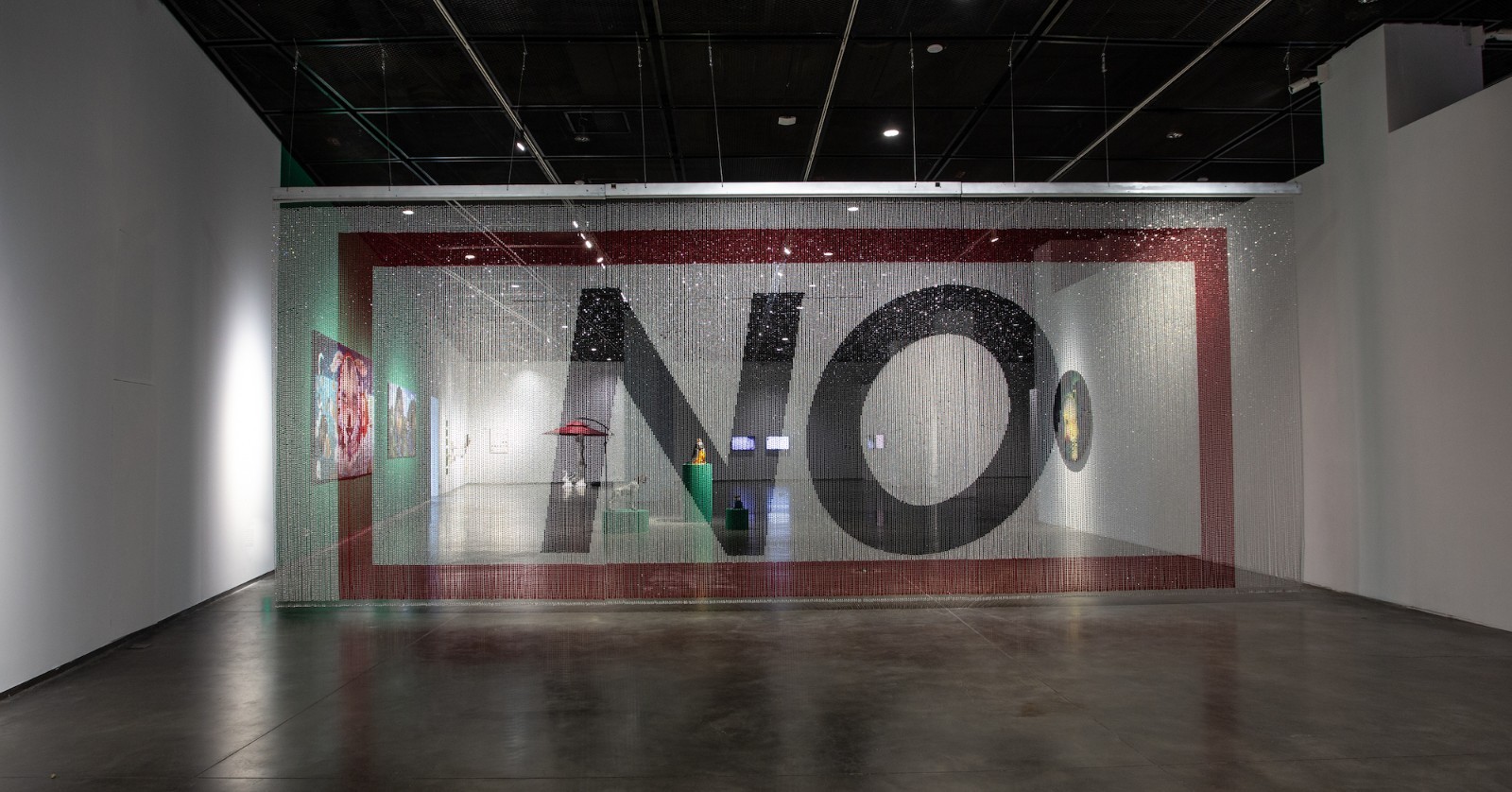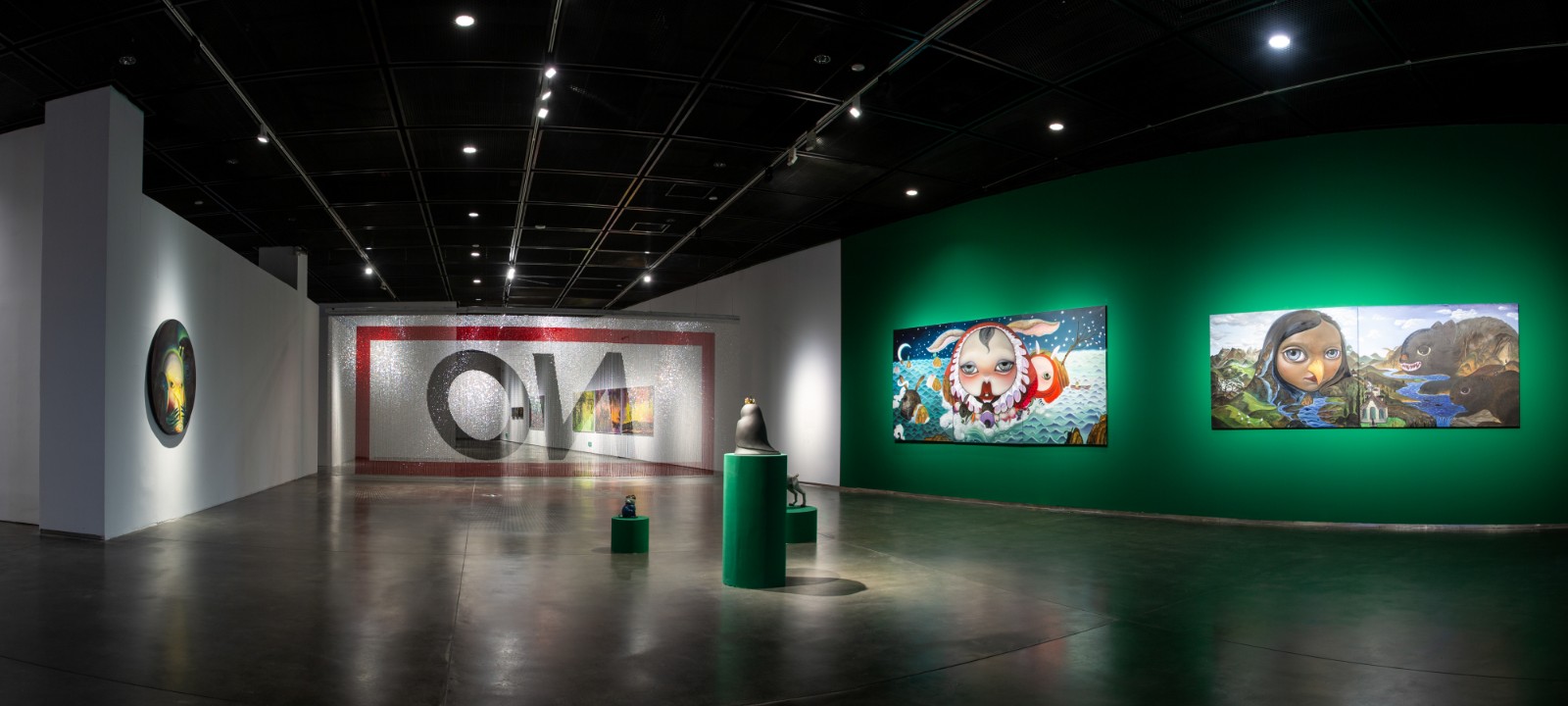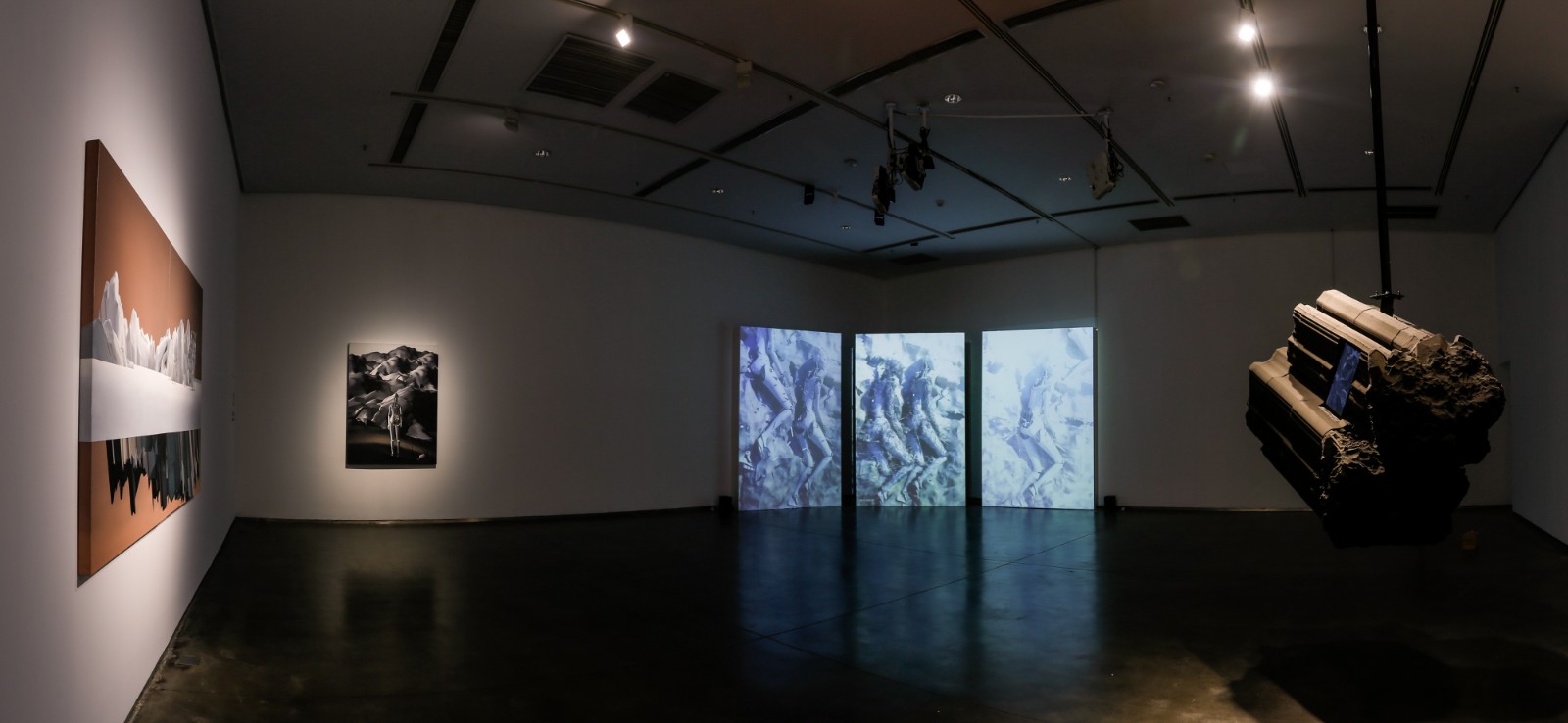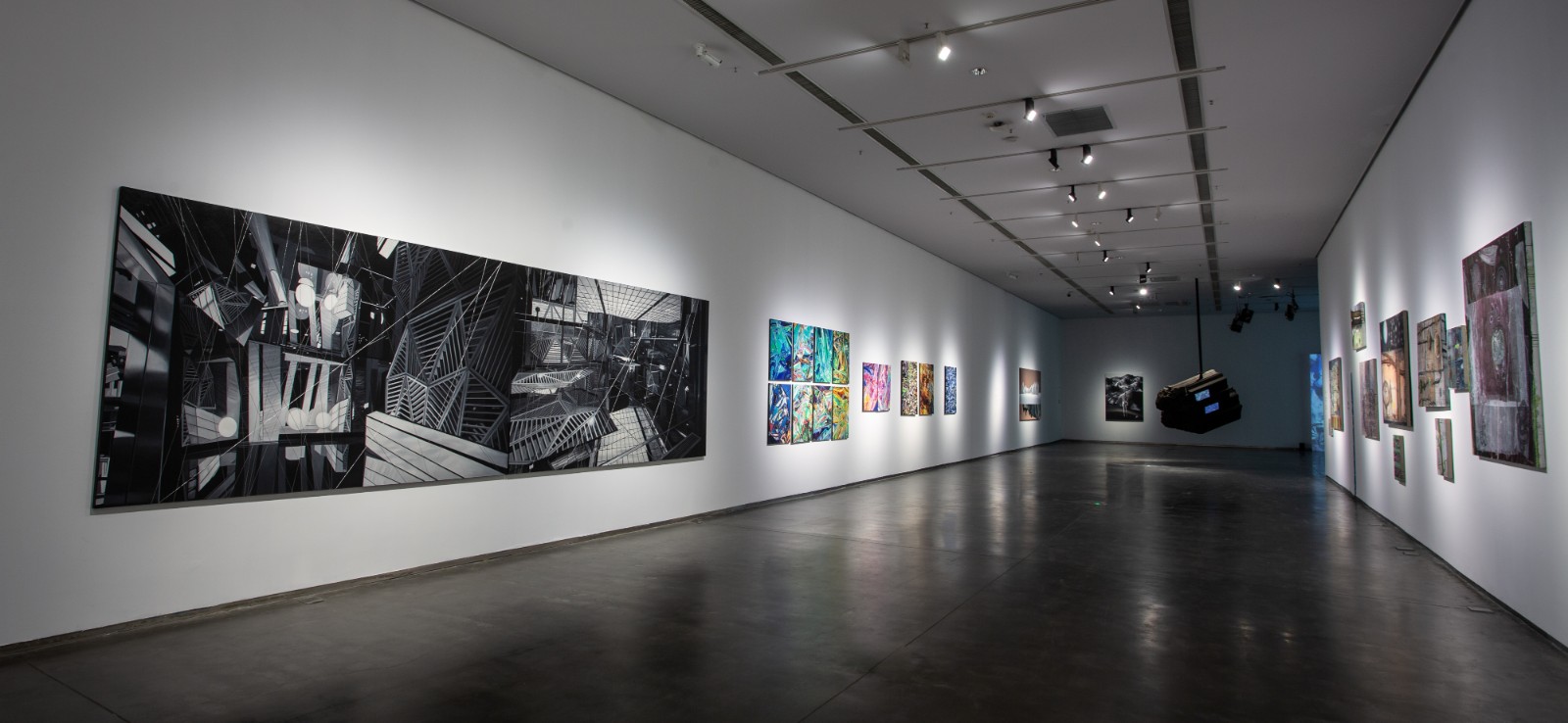 Exhibition View of "Wisdom of Everyday Life—Contemporary Art Invitation Exhibition"
"Dailiness" serves as a clue that runs through the exhibition as it is not just an important feature of contemporary art, but it is also often associated with creations by female artists. Actually, just as the relation between men and macro narratives, the relation between the so-called female creative perspective and dailiness requires more careful observation and discrimination.
It is worth mentioning that, although this exhibition does not approach art from the perspective of feminism so as to avoid certain preconceived possibilities, this does not mean that the exhibition resists sorting and studying the characteristics of female artists. It chose to provide the audience with a more subtle and immersive viewing experience, as it encourages viewers to spontaneously appreciate the unique aspect of female art, as well as some existing characteristics, it may be daily, agile, or it may be immersive, humorous, serious or even direct, or it may also be related to the body therefore becoming closer to the soul...The exhibition intends to transcend gender issues, while returning to the research and comprehension of "everyday life" as well as a neutral display of female expressions.
After all, art is not just about women, it is also about human nature.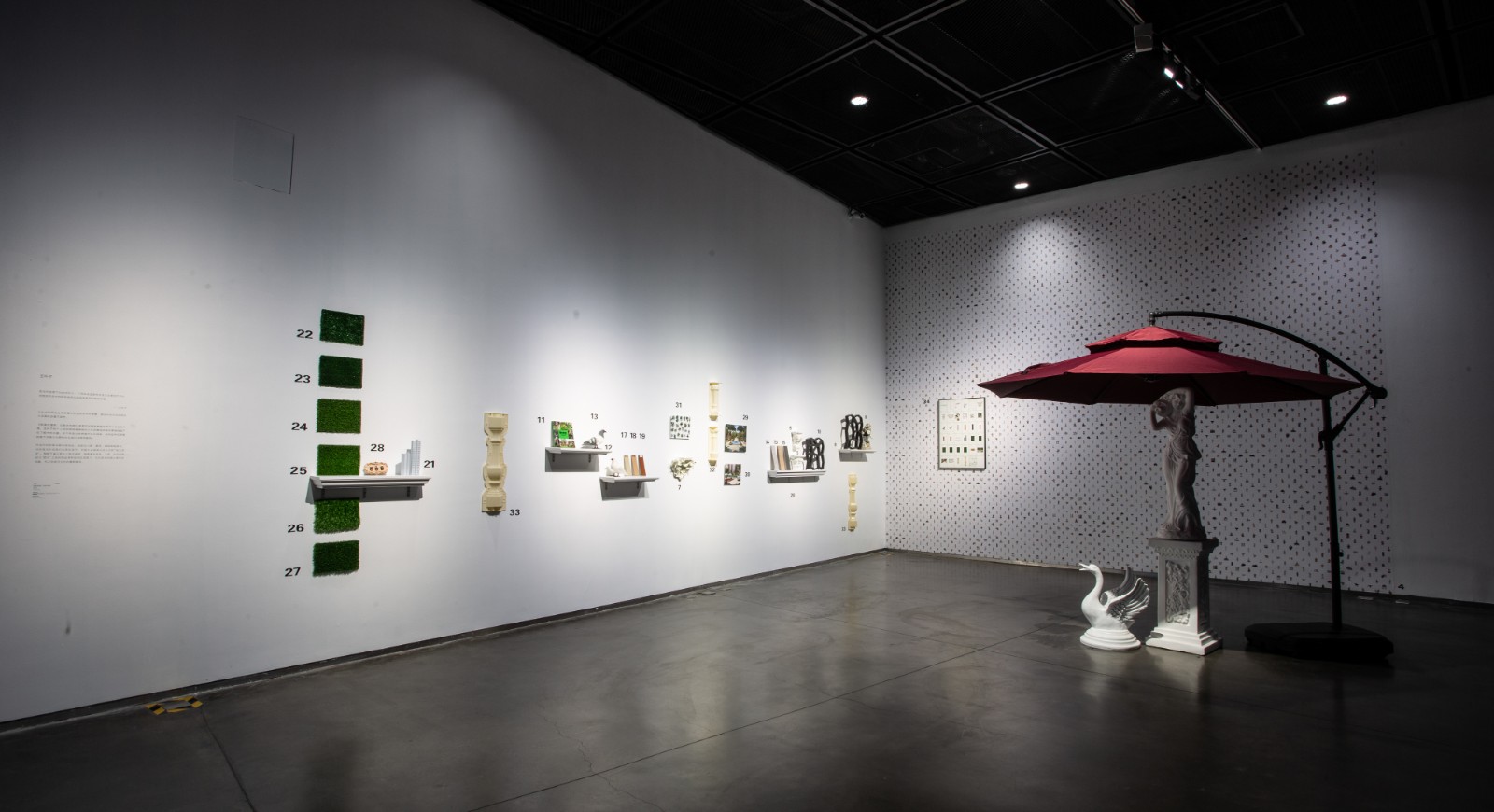 Wang Yezi, "Standardized Stacking: Taking the European Style as an Example", mixed media, variable size, 2020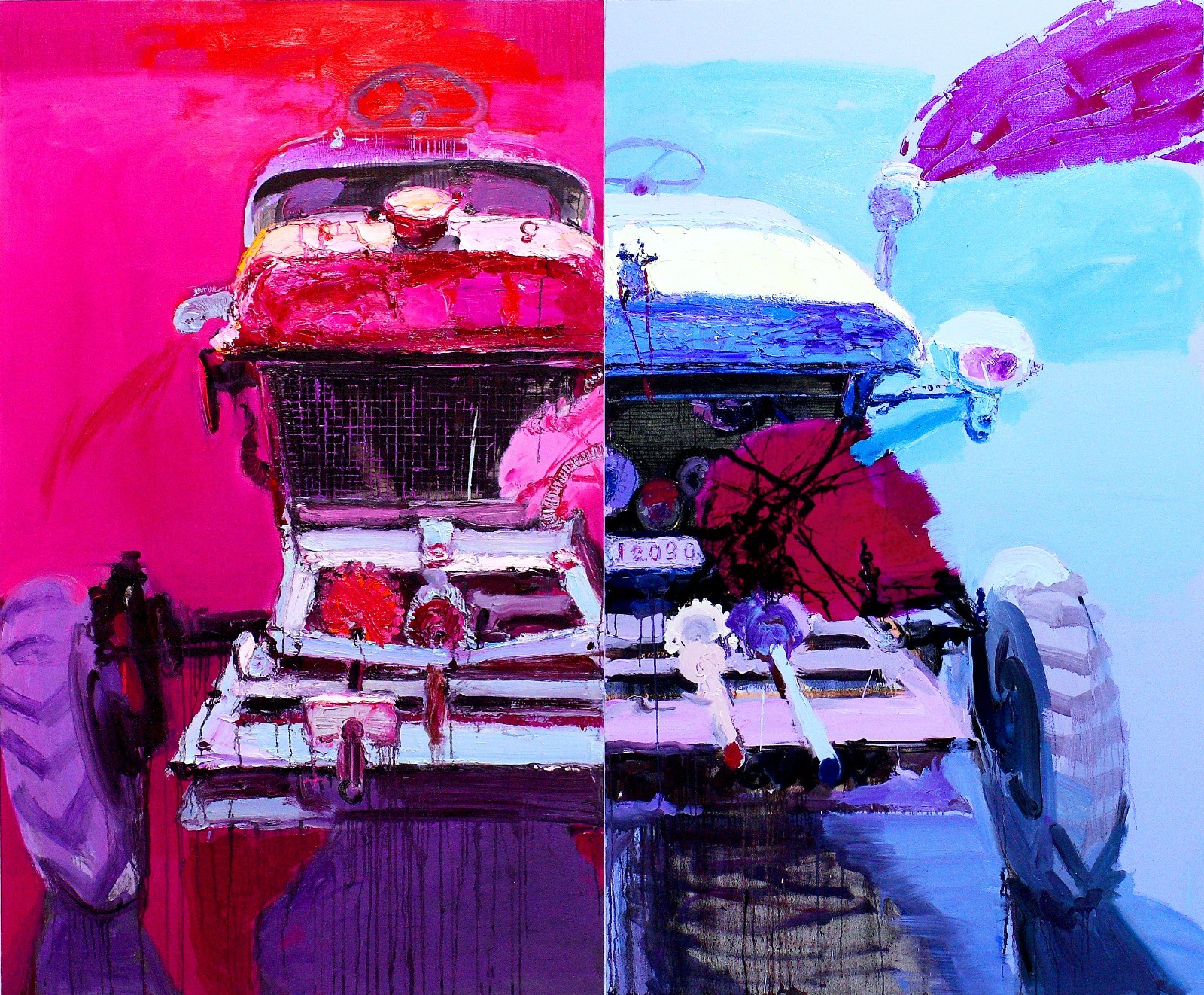 Zhang Shanshan, "Twinning", Oil on canvas, 20×120cm, 2011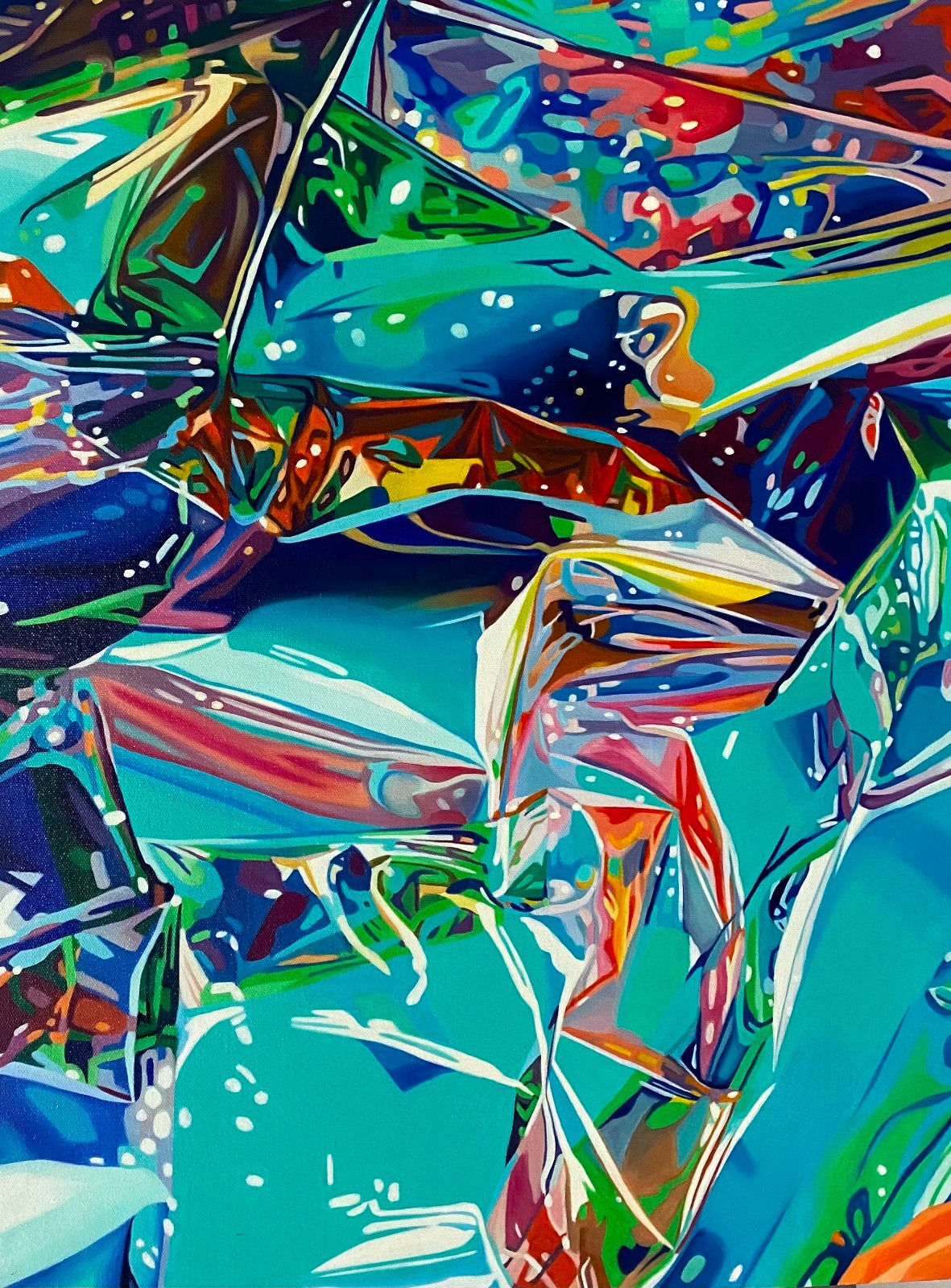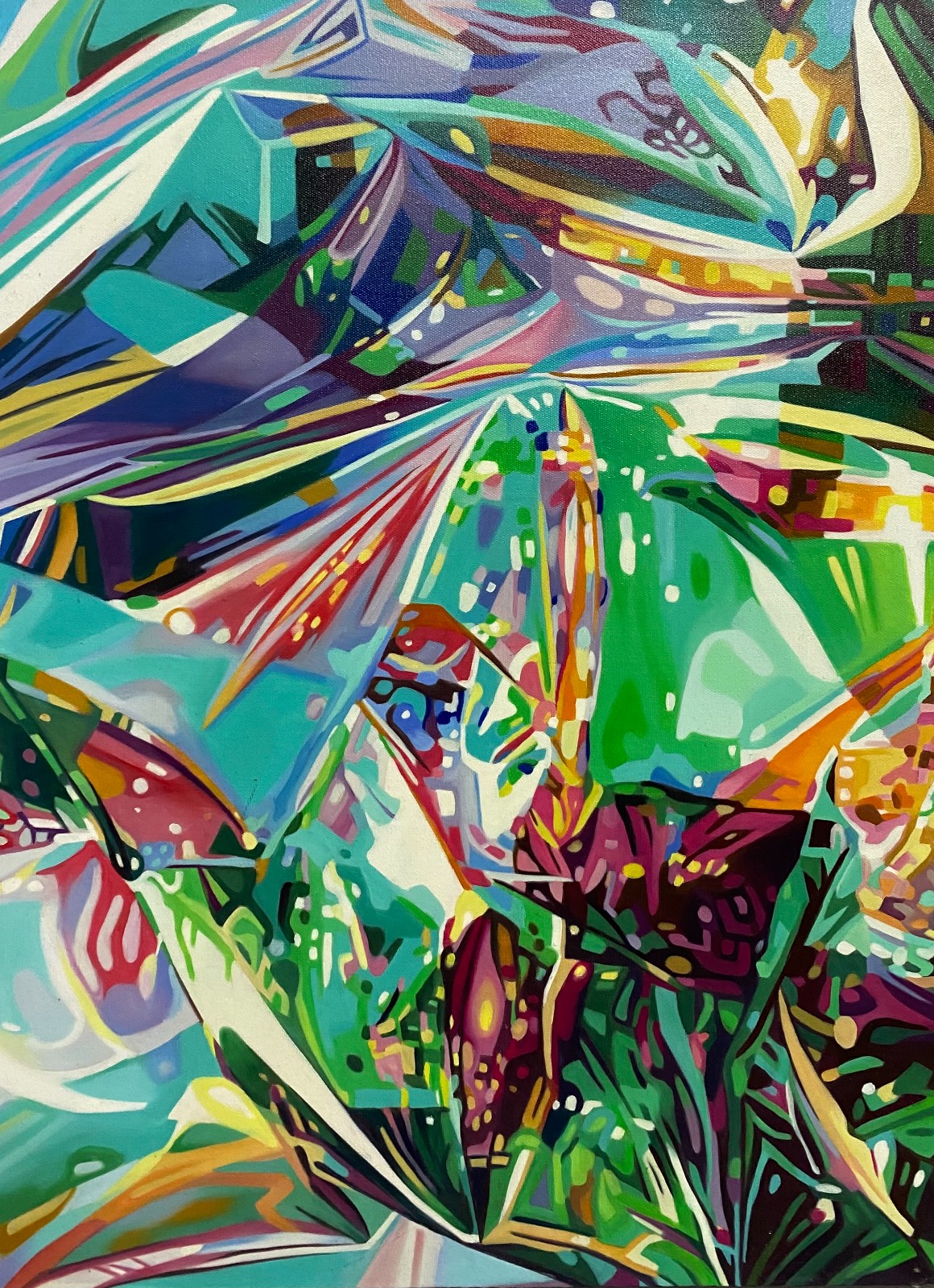 Zhang Lin, "The Splendid and the Destroyed" 1-2, Oil on canvas, 2018
Currently, the fusion of virtual vision and reality, the interlacing relation between globalization and local knowledge, have constituted so many new cultural landscapes and formed an era with "hybrid" characteristics. Though we feel it is difficult to use traditional single media and narrative methods to confront the sudden changes in current everyday life, artists have to explore these cultural changes. Hence artists tend to adopt a creative method with fluid consciousness, and they provide expressions and experiences from various perspectives, which provide a vision different from previous ones while releasing wise activities that are different from everyday life. The exhibition is divided into three parts that constitute a three dimensional field where daily experience and wisdom integrate with each other.
The first part is "Direct Experience". On the one hand, there are a lot of body expressions in female art as self-reflection and self-production can be realized by self-interpretation and allegory. On the other hand, female artists are good at capturing daily events that directly correspond to their own experience and infiltrate them into concrete things, thus forming a direct correspondence between the material and spiritual. This instinctive perception incites the resonance of emotions and consciousness in a potential way.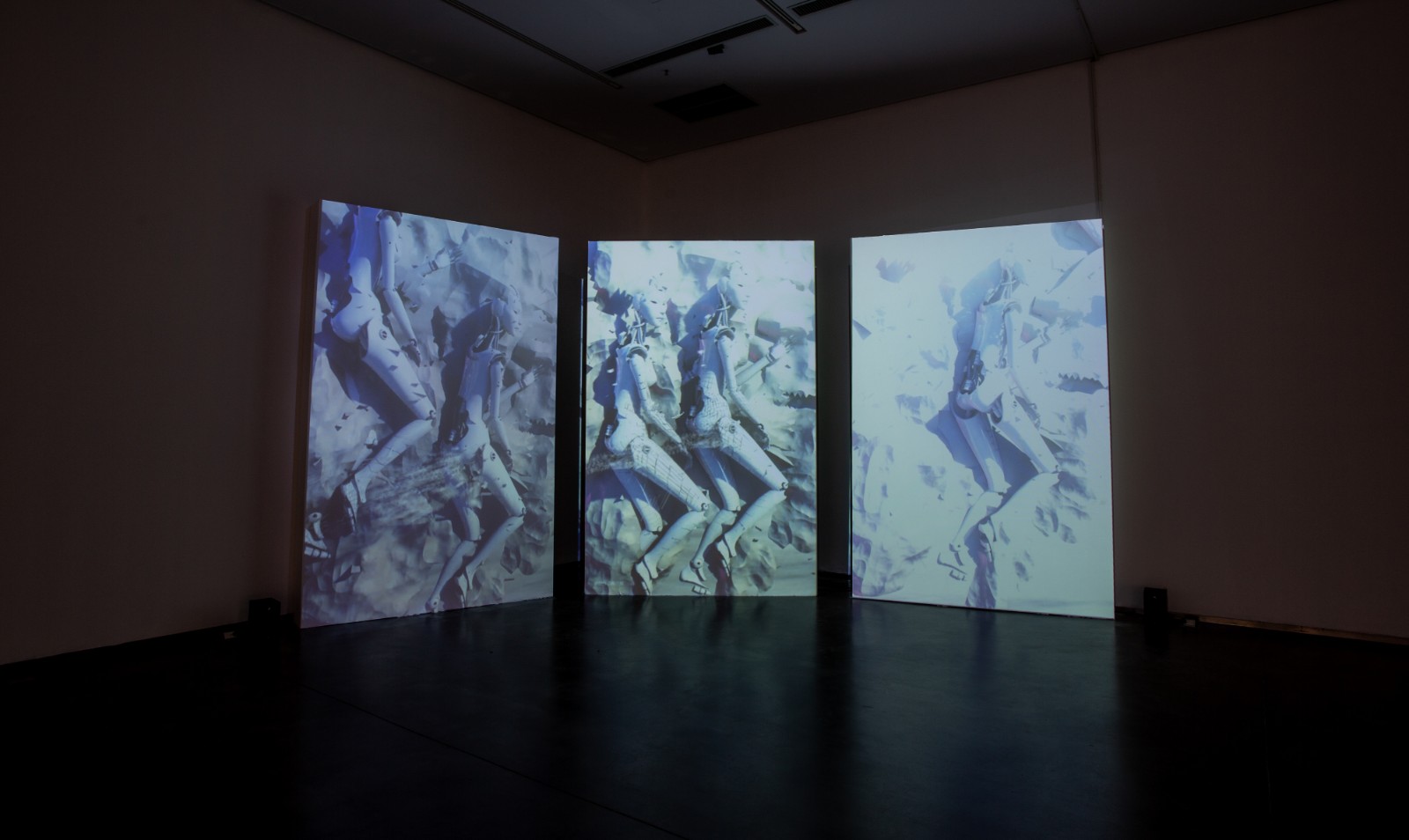 Lin Xin, "Windy Space II", Three-channel digital animation, 1′45″, 2016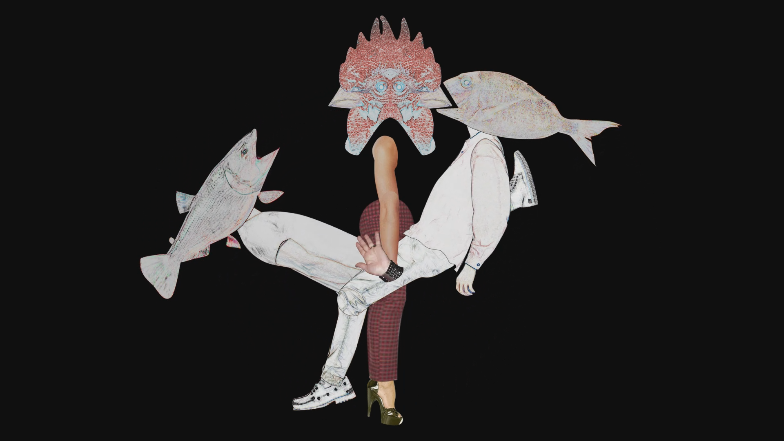 Lu Tingting, "Lisa", Three-channel animation, 3′42″, 2016
Wang Weisi, "Fading Contour", Animation, 3′26″, 2019
The second part is "The Everyday Life and the Abnormal". With their perception of various physical attributes they have obtained through daily experiences, artists have transformed them into multiple creations via individual wisdom. In the process of expression and release, they have realized a densely detailed experience from a material surface, form, texture, etc., and simultaneously this subtle experience has been integrated into individual spiritual shaping, eventually a fusion of thought and heterogeneous material can be reached.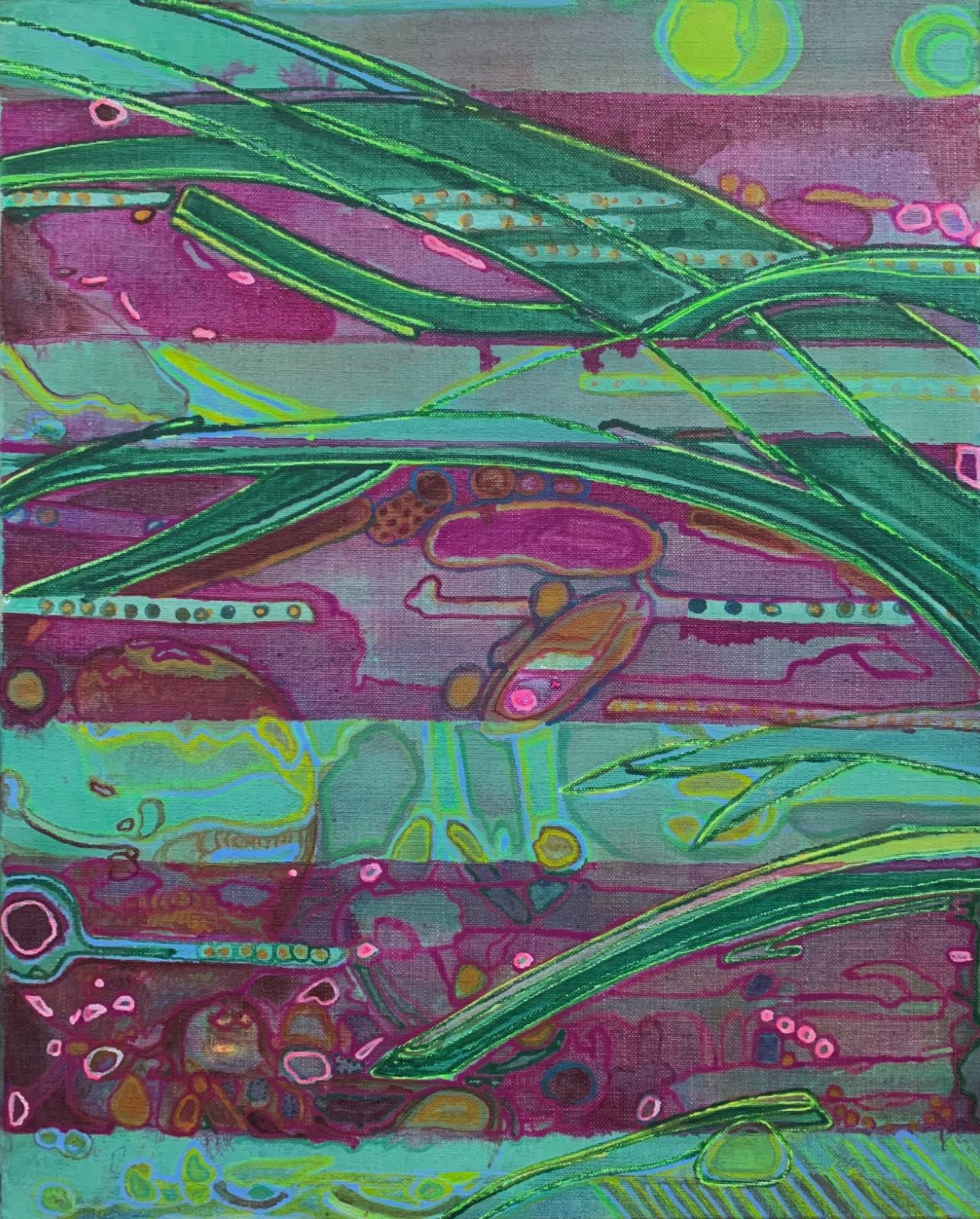 Guozi, "Unlimited 3", Acrylic on canvas, 50×40cm, 2021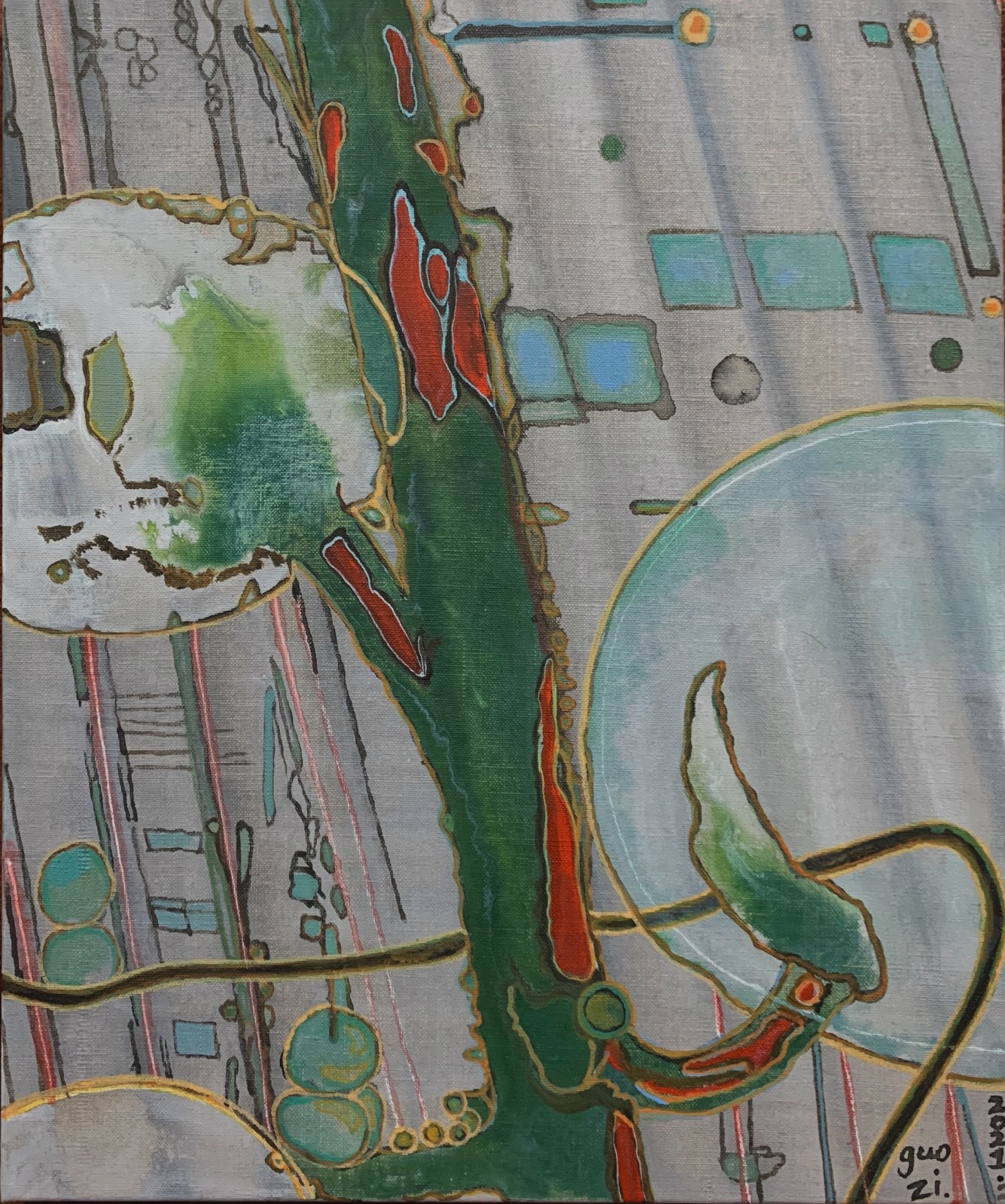 Guozi, "Unlimited 4", Acrylic on canvas, 50×40cm, 2021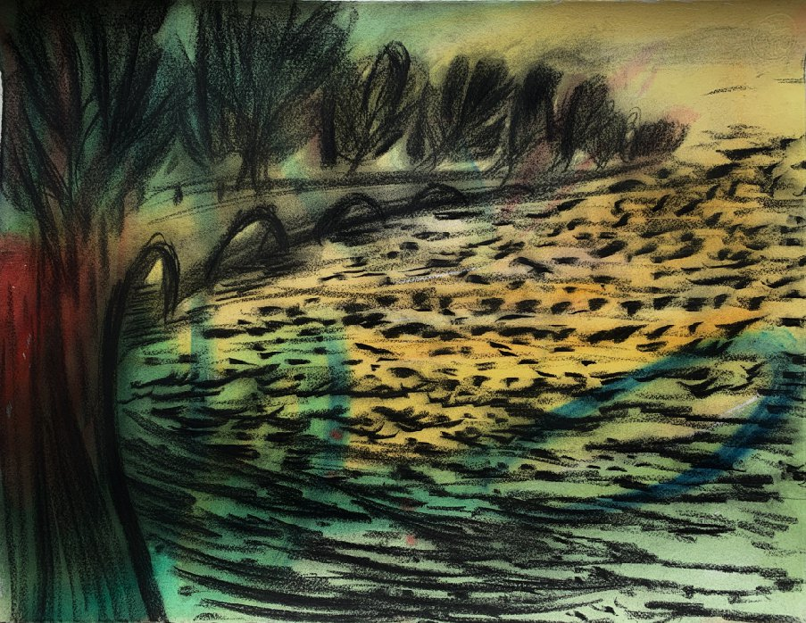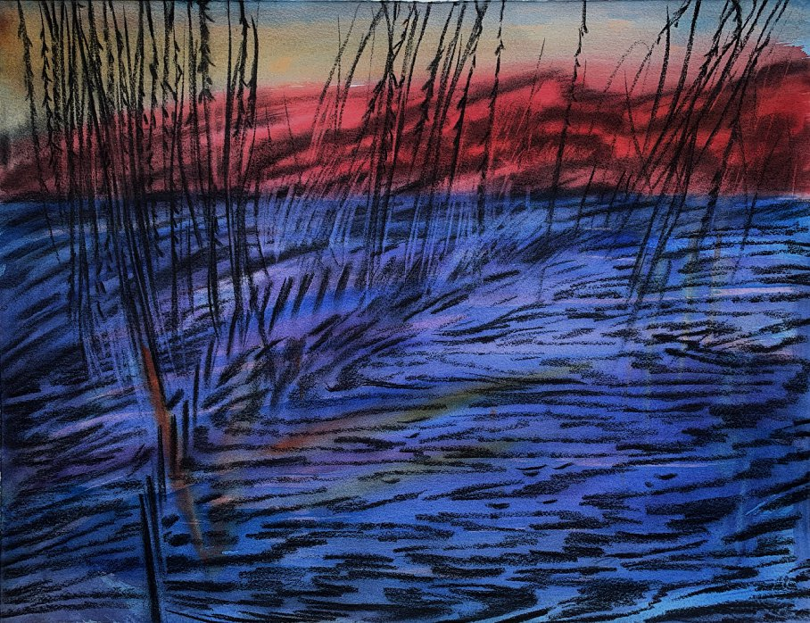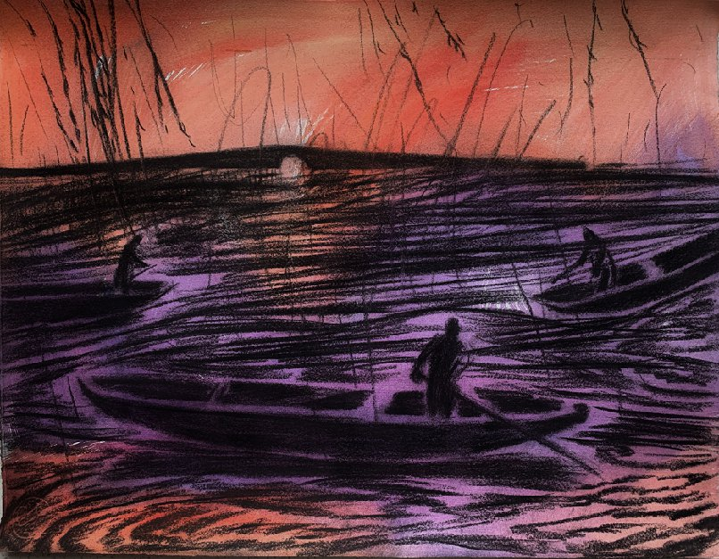 Liu Yanrong, "This Period of Time" No.1-3, charcoal powder, splatter, gelatin, Hahnemühle Museum Etching, 50×65cm, 2020
The third part is "The Construction of Context". The space that a museum can provide in the current form of art production is a materialized venue. With the intervention of an artist, the venue becomes a field woven by a specific context, which becomes the narrative background. Different artists weave and recreate the space to form different artistic contexts, which are constantly intertwined in the space of the museum, thus constructing an immersive field with language coding. Meanwhile, the vision of the audience that interacts in the field forms a new dynamic context.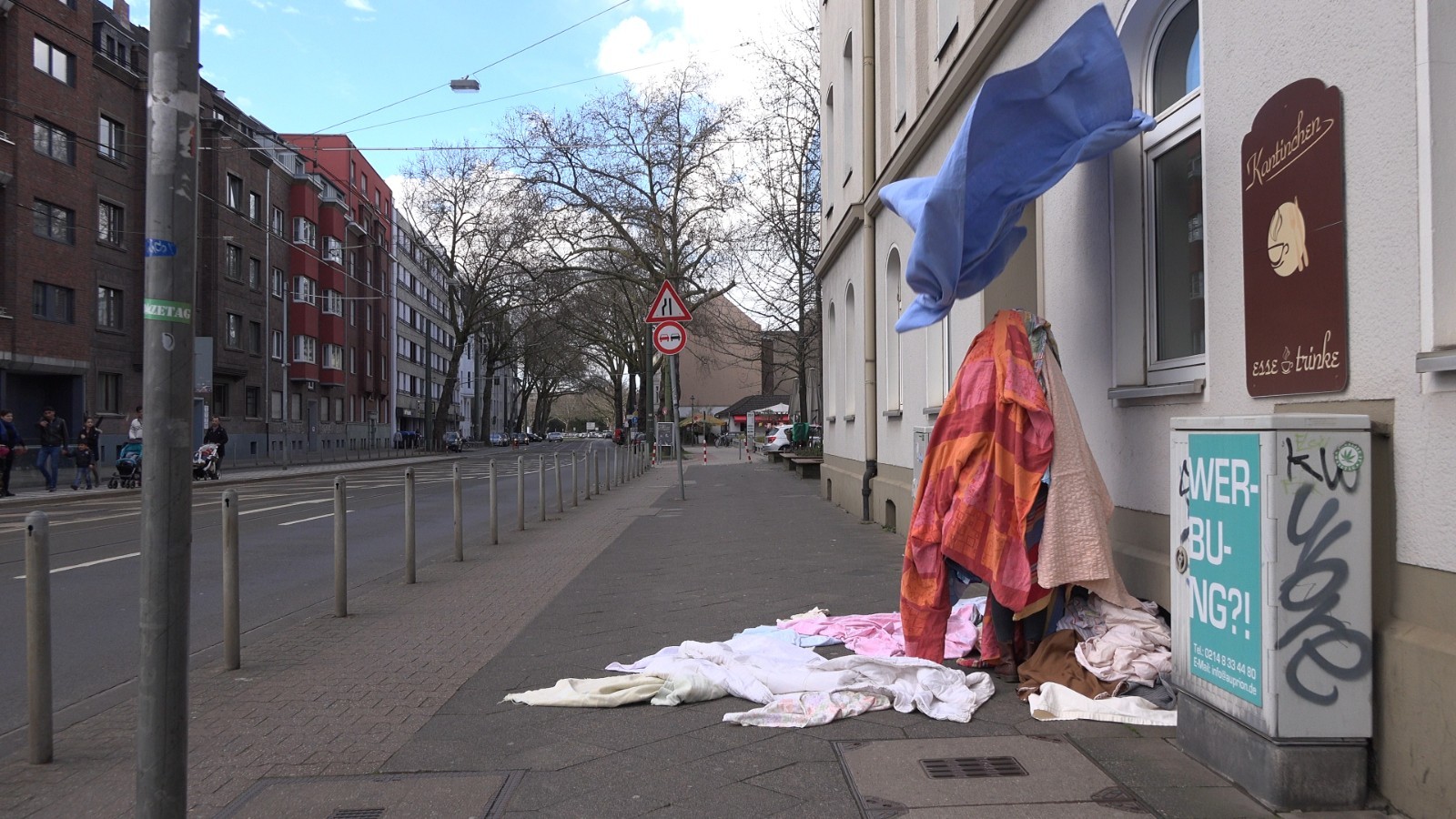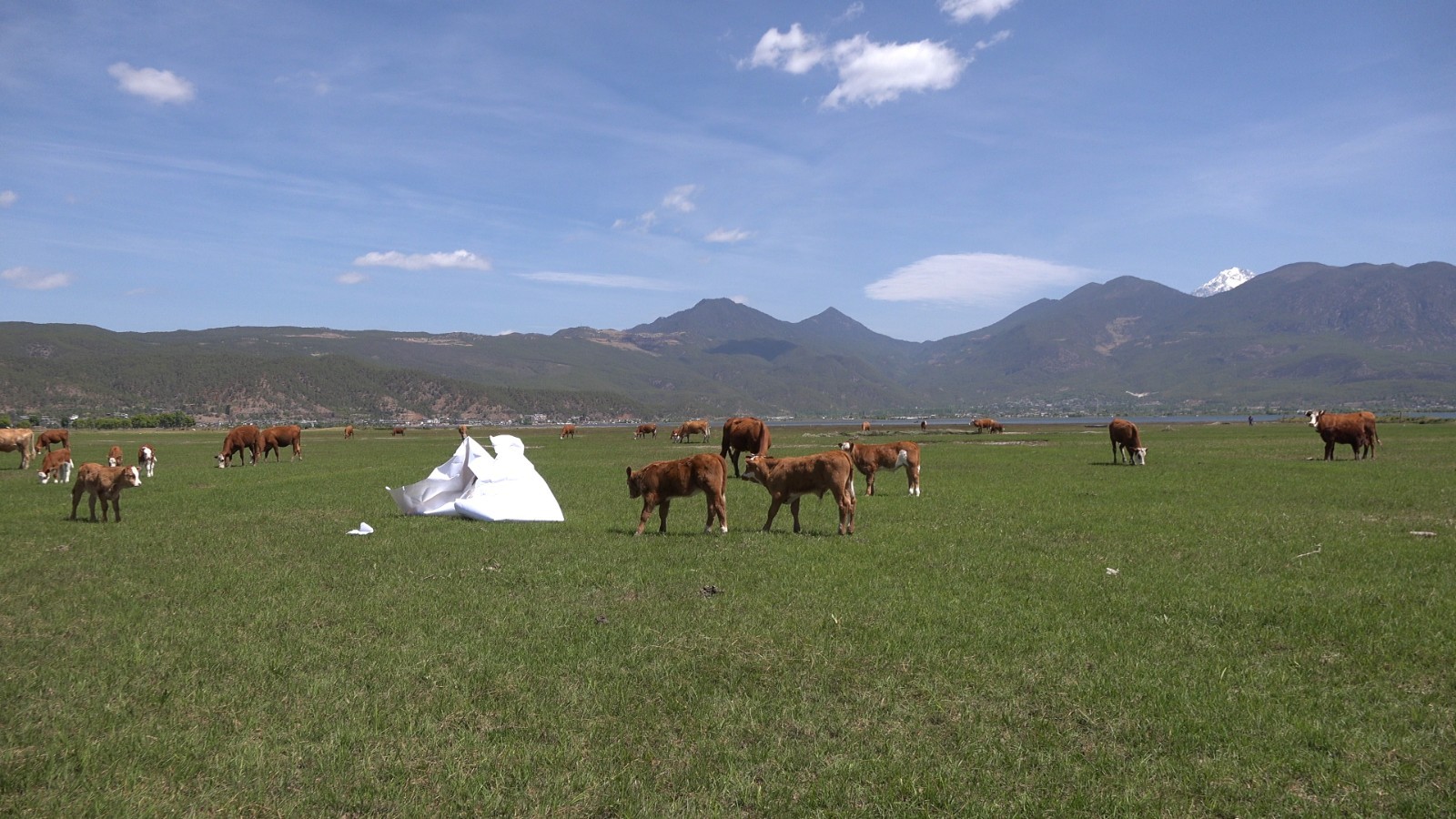 Tong Wenmin, "Castle", 2018, Performance, Germany and China, Three-channel video, 14′42″, 2018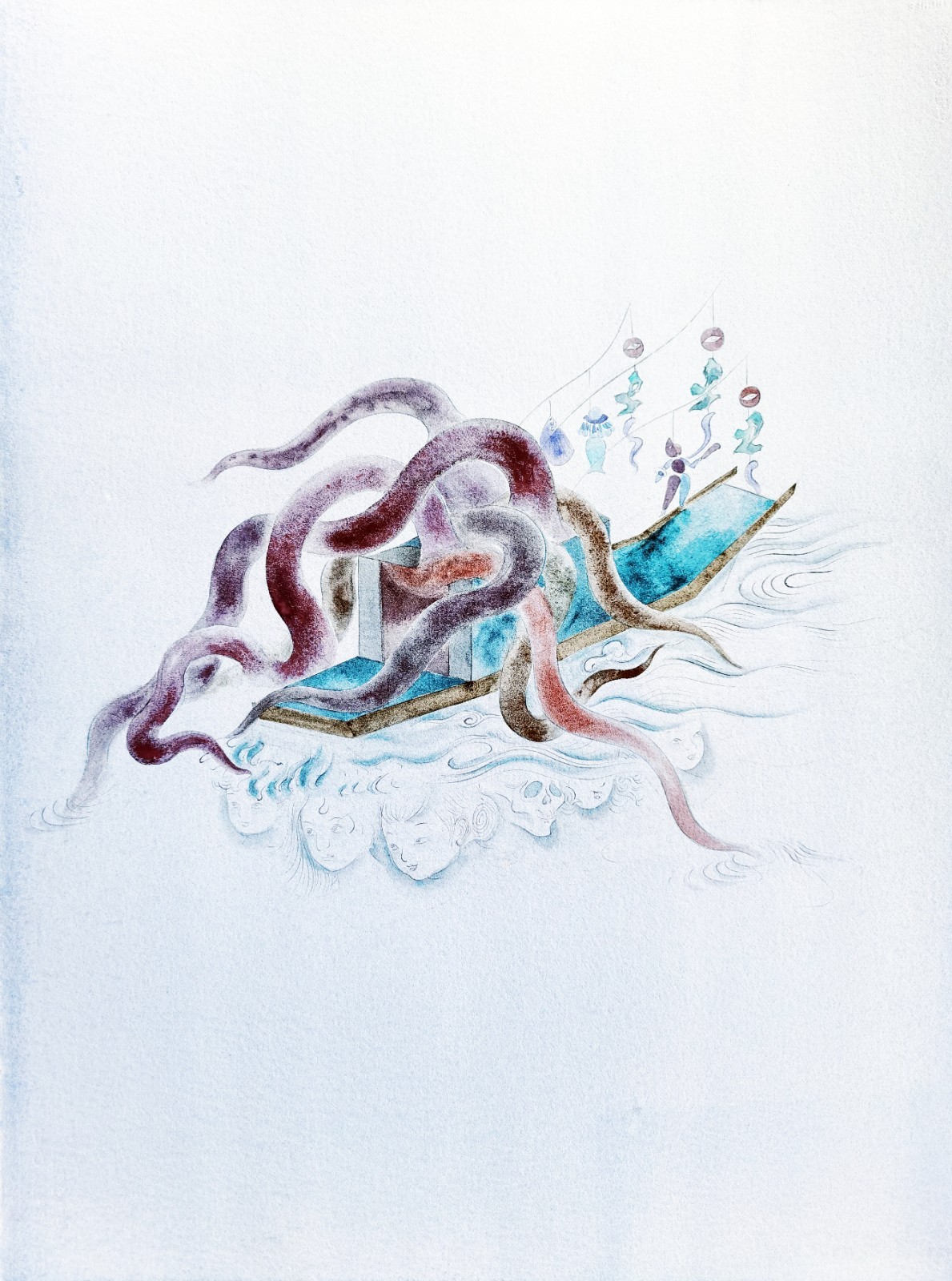 Wang Yuan, "Medusa Raft in the Little Theater of the Goodman Picture", Watercolor, 56cm×76cm, 2021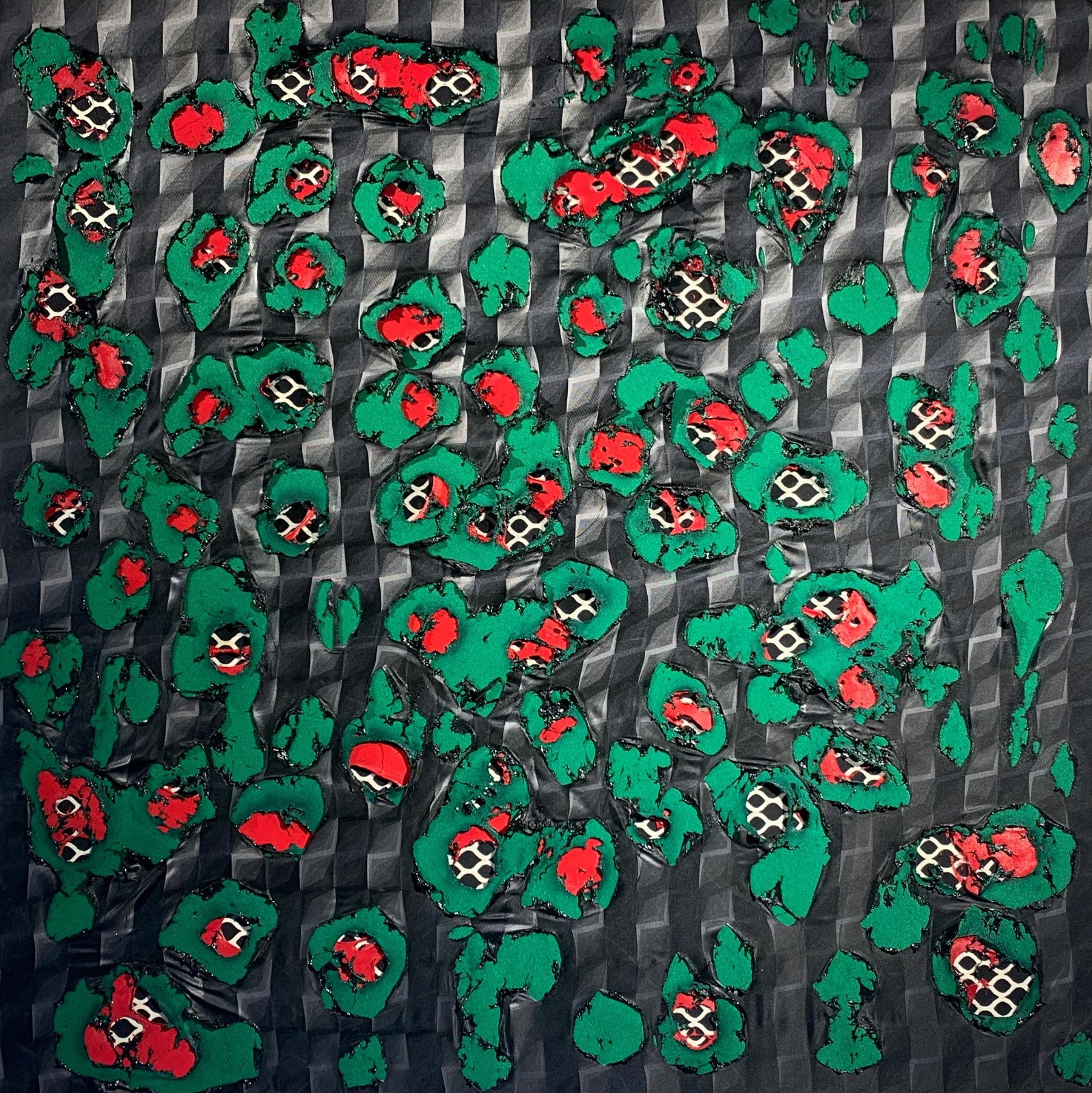 Wei Sansan, "Integration Series 4", Mixed media, 80cm×80cm, 2019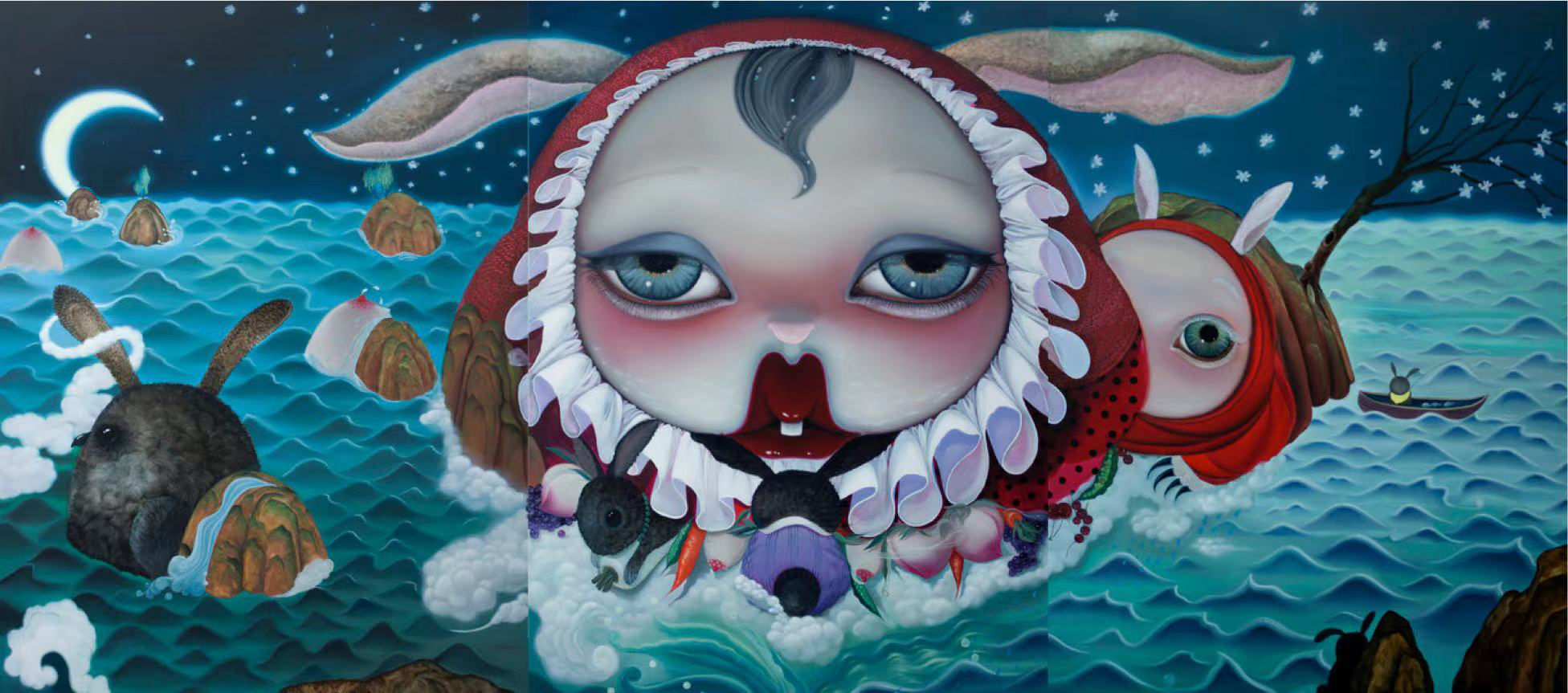 Yang Na, "Fertile Soil", Oil on canvas, 450×200cm, 2013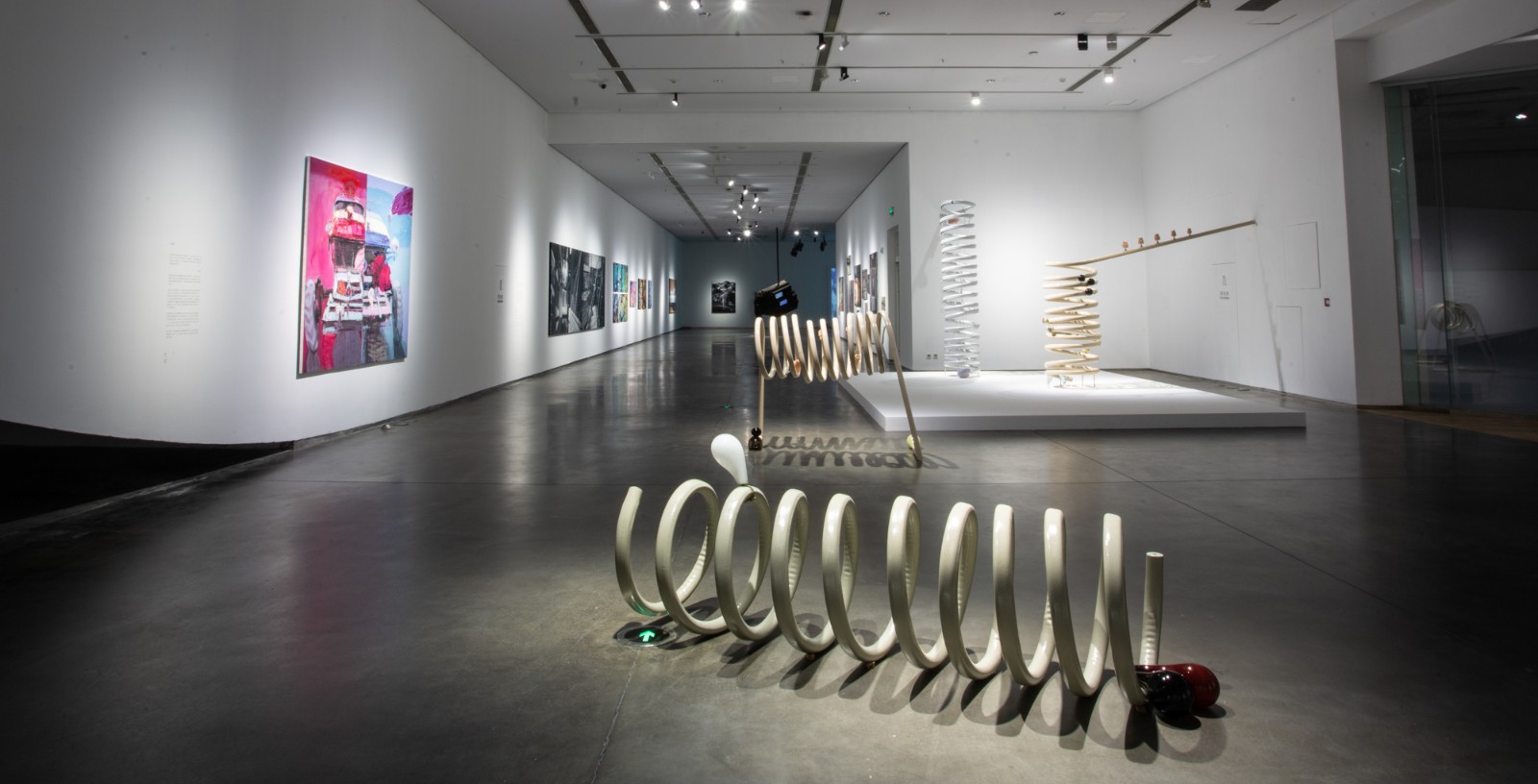 Zhang Yibei, "A Snake's Tail and Body", Mixed media, variable size, 2019
With the current state of extreme prosperity in commercialization, the invisible control of the consumer groups has shaped society into a symbolic landscape. As the criticism of daily life awakens from the repetitive and quantitative material life, it is reshaping a form of cultural perception. At the same time, when everyday life is reflected in art, what it forms is an accumulation of inertia, reflecting the accumulation and reappearance of self-consciousness. How to maintain a skeptical attitude towards life in daily experience or habits, and transform daily life into a space full of reveries, has increasingly become a path for female artists to expand the frontier of cultural production. The exhibition intends to incorporate daily life into artistic creations with artists and audiences, while reflecting the cultural content outside of everyday life, and form a new interpretation of art and culture.
Edited and translated by Sue/CAFA ART INFO
Image and Text Courtesy of MOCA Yinchuan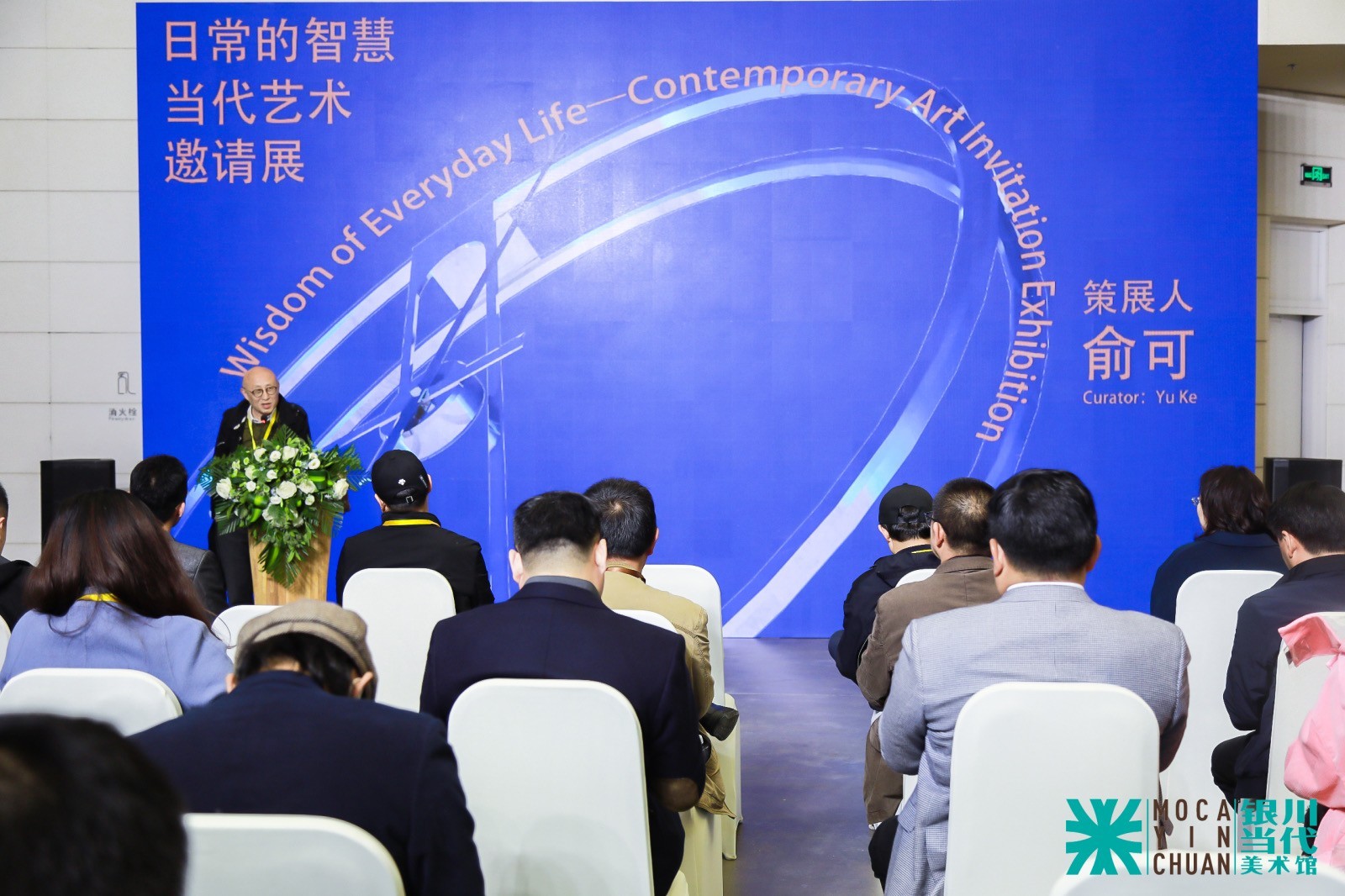 Yu Ke, Curator for "Wisdom of Everyday Life", Professor, critic and curator of Sichuan Fine Arts Institute, gave a speech at the opening ceremony.
Lu Peng, Artistic Director of MOCA Yinchuan, delivered a speech at the opening ceremony.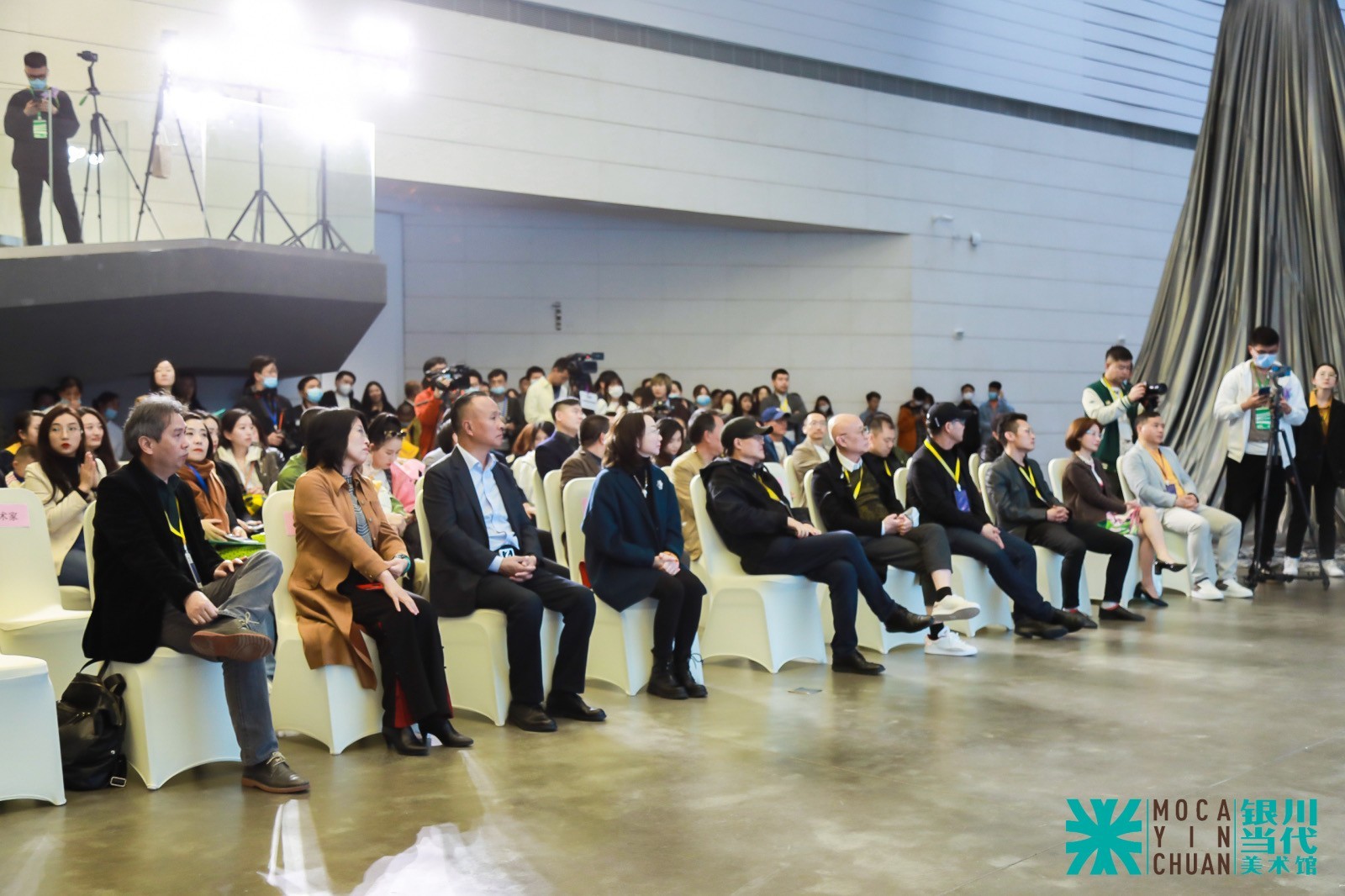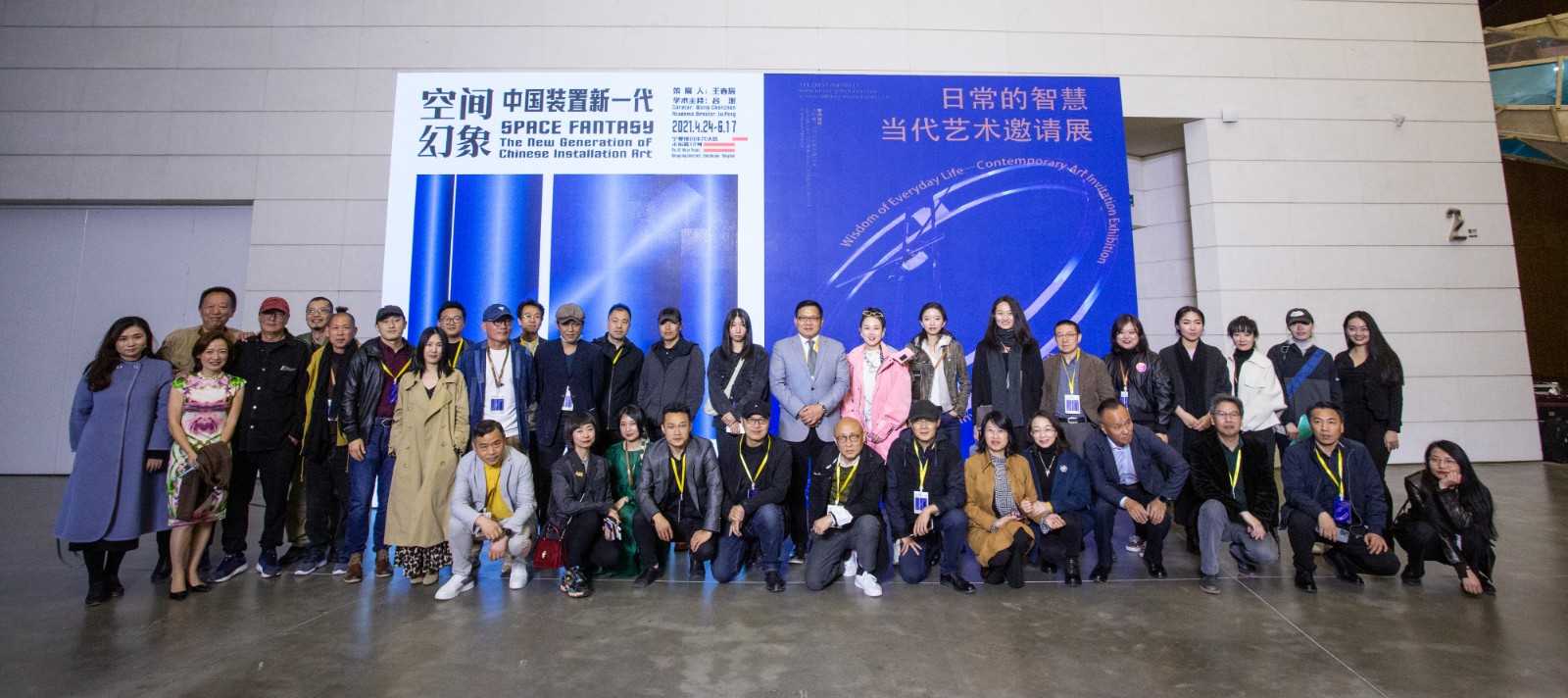 Group photo of guests at the opening ceremony
About the exhibition
Wisdom of Everyday Life—Contemporary Art Invitation Exhibition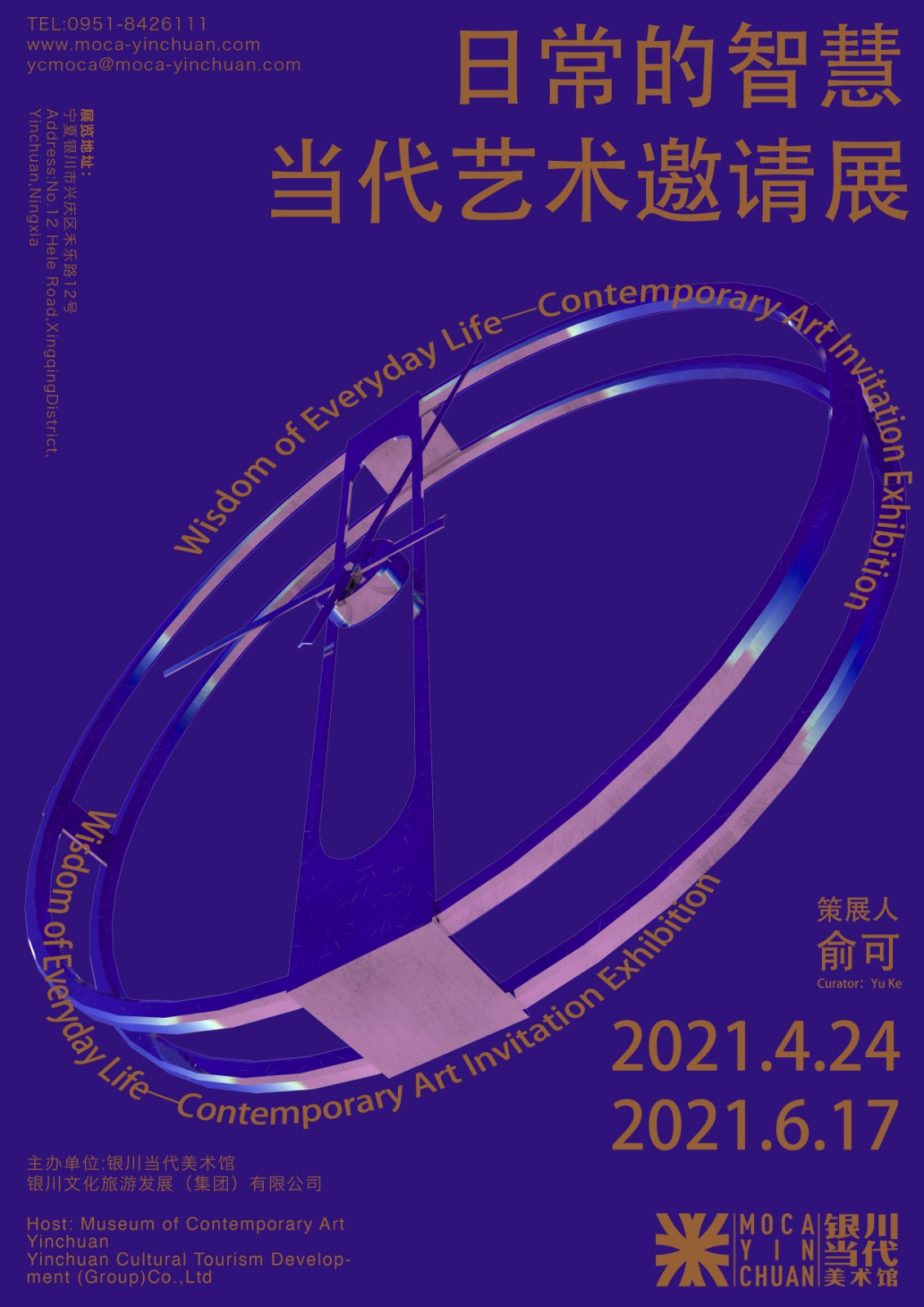 Curator: Yu Ke
Duration: April 24-June 17, 2021
Venue: 5#, 6# Exhibition Hall, MOCA Yinchuan
Participating artists (in alphabetical order of last name):
Cai Yaling, Guozi, Lin Xin, Liu Yanrong, Lu Tingting, Tong Wenmin, Wang Yuan, Wang Weisi, Wang Yezi, Wei Sansan, Yang Na, Zhang Lin, Zhang Shanshan, Zhang Yibei
Hosts: Museum of Contemporary Yinchuan, Yinchuan Cultural Tourism Development (Group) Co., Ltd.