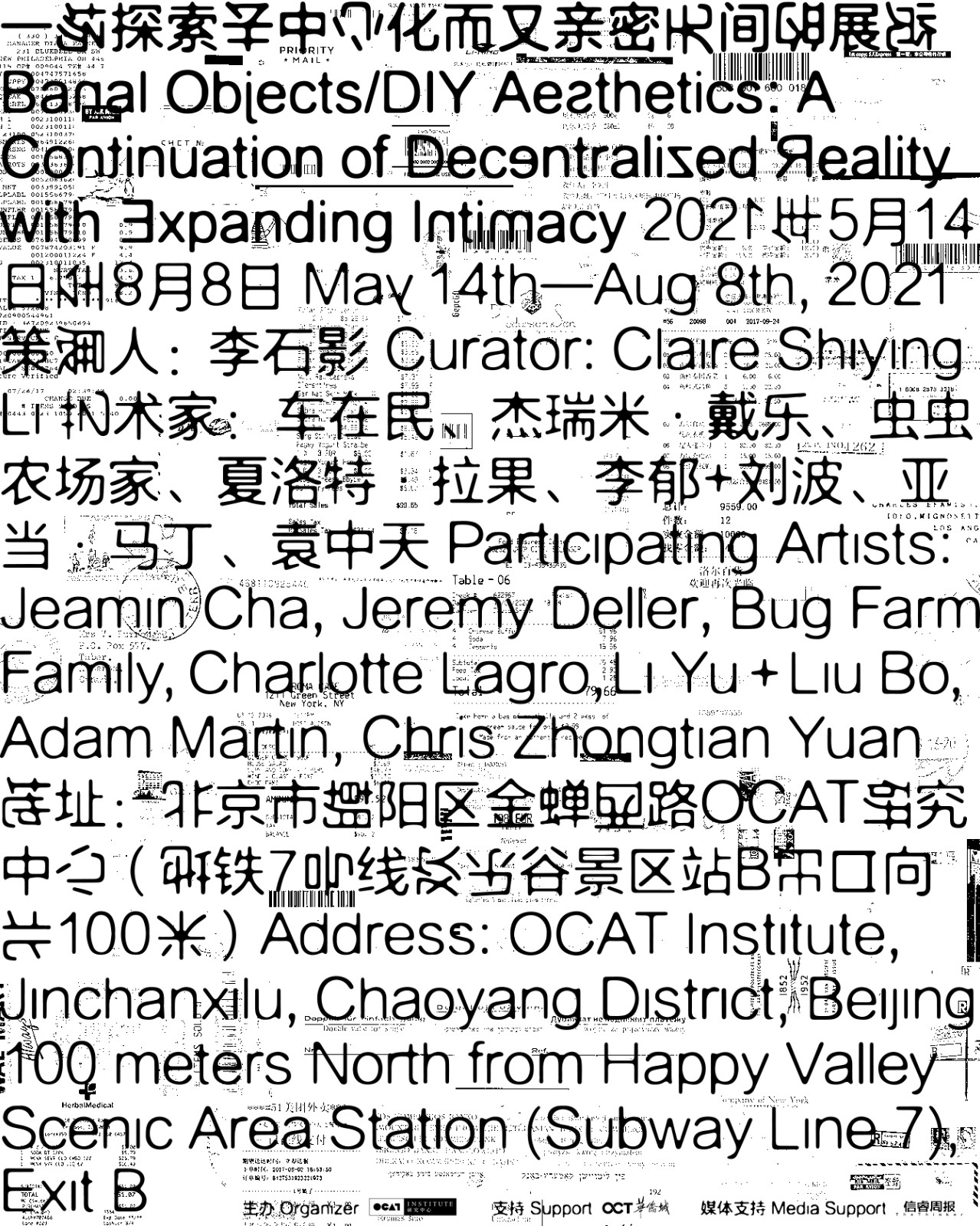 OCAT Institute announces the opening of the exhibition "Banal Objects/DIY Aesthetics: A Continuation of Decentralized Reality with Expanding Intimacy" on May 14th, 2021 at 4:00 pm. As an execution of the winning proposal of OCAT's inaugural "2020 Research-Based Curatorial Project", the exhibition remains on view till August 8th, 2021.
The exhibition takes shape in the long search for a redefinition of personhood which sometimes hybrids paradoxical ideals that can be found outside of modernist notion of liberalism. From the initial proposal to this formal elaboraton of the curatorial ideas, many participating artists embraced a constantly evolving understanding of adaptaton, mediation and innovation. A closure of self-entertaining era leads to an emergent of constellation of individuals and ideas. The decentralization describes not only the dispersion of population from metropolitans, but also the homogenous nature of the distribution network for new media works. The newfound intimacies became dissociated from traditional familial structure and were often implied in less visible forms of alliance, affinity, and society among various peoples.
Across two floors of the museum, the exhibition brings together seven artists from local and worldwide, presenting two themes— "portraits of the rural" and "precarious city". The upper floor is intended to offer a discreet examination of rural social environment, often less legible than contemporary social formation. Through these moving images, the natural landscape is taken with a cool sensibility from the minimalist tradition, while the tactility and sound fuse into integral sensorial stimulation. Instead of a singular perspective view, many videos evoke memories of physical experiences which blur the boundaries of contemporary social stratification. The exhibition on the lower floor attempts to offer a maze of wonders, where the adolescence intersects with urban life. A homage paid to the collective memories of urban legends, recalling the impossible navigation among fiction, romance, hysteria, suspicion, legitimation, consumption and alienation.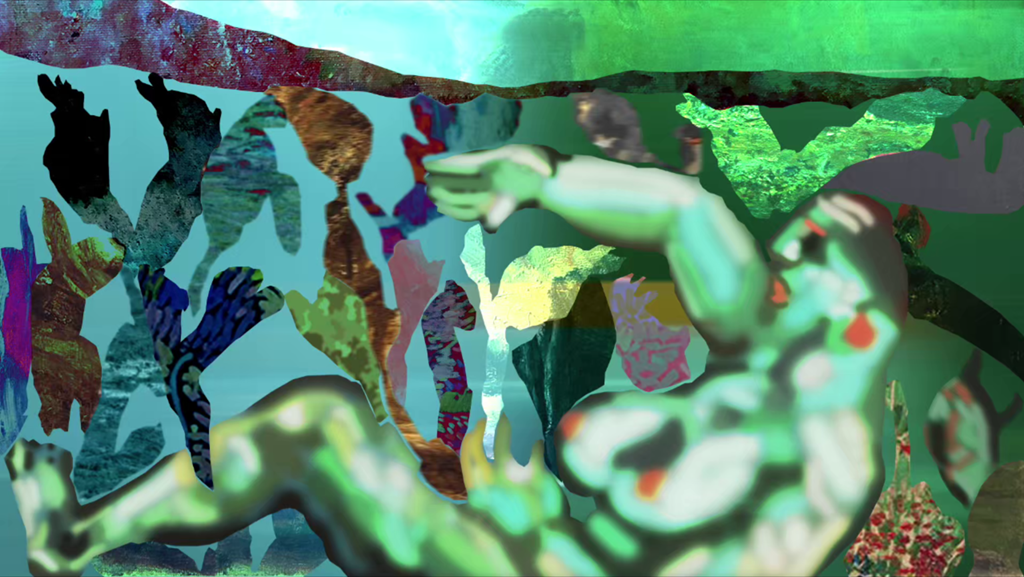 Chris Zhongtian Yuan, Close, Closer , 2020-2021, Single channel HD video, 10'00", Courtesy of the artist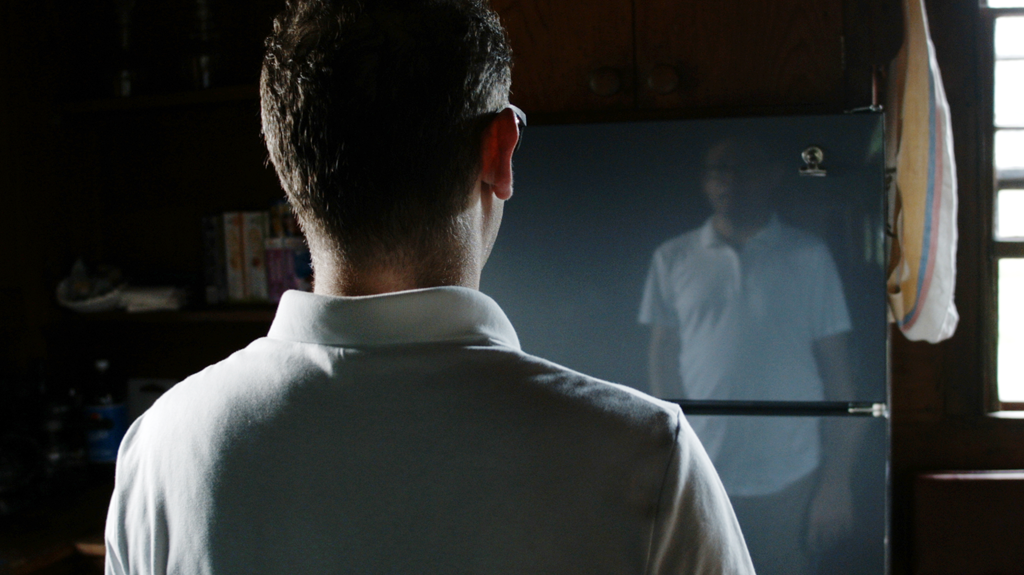 Charlotte Lagro, The Art-shaped Hole in My Heart, 2015, Single channel HD video, 9'29", Courtesy of the artist
Performing a hybrid textuality and cinematography style, the works are formatted in a playful yet precise fashion. These legends are told through investigative documents, staged photography, and visual novels, sometimes covering the real identity of the protagonists or replacing it with rather anonymous actors. These legends are told through investigative documents, staged photography, and visual novels, sometimes covering the real identity of the protagonists or replacing it with rather anonymous actors. The surreal narration proceeds to create a reality that reveals the abysses and vulnerability off human life.
The dis-identification with the worldly operator profile (just imagine the amount of natural resources wasted on the self-care procedures for that) leads to a reflection on the modernist notion of the personhood which prioritizes progress and autonomy, respectively manifests in the liberal education and labor care. One is necessary for the character formation, socialization, and proper development of the moral and civic subjectivity; The other dictates the dominant interpersonal relations for one's adulthood. Are modern liberal education and labor care pointing to a structurally sound and intimately connected web of relations?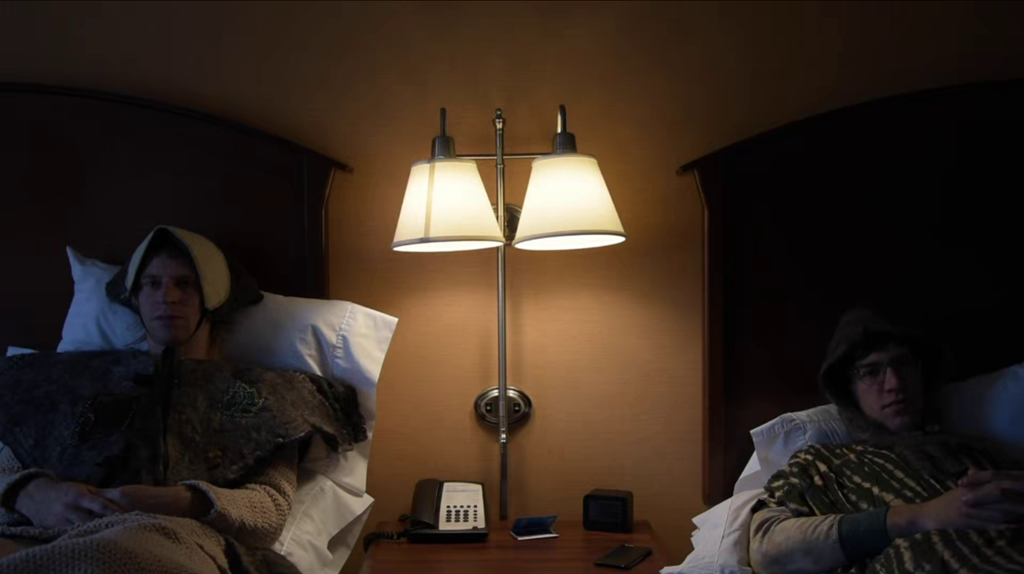 Bug Farm Family, Singing an American Night, 2020, Single-channel video installation, mixed media, 10'10", Courtesy of the artist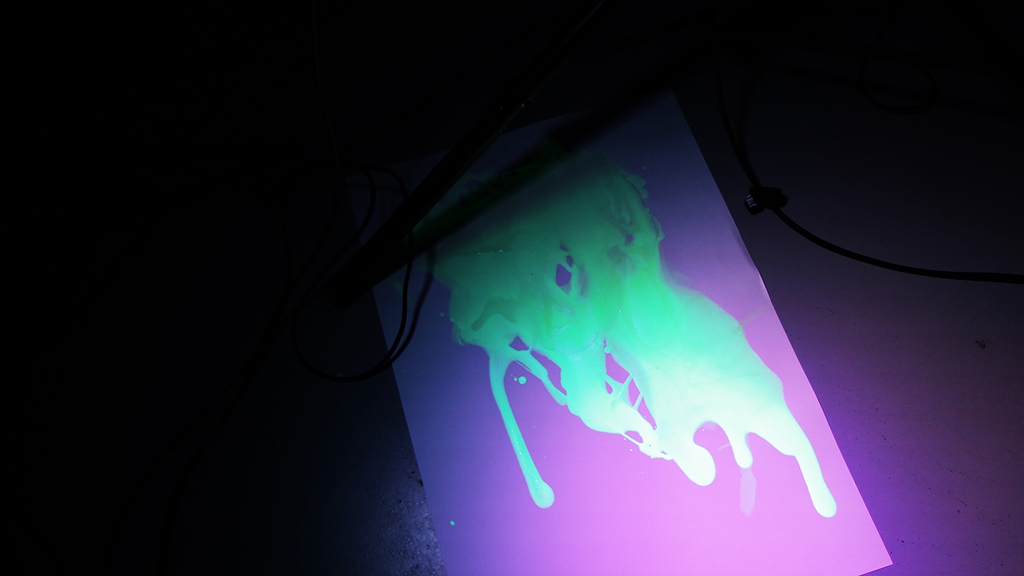 Jeamin Cha, Hysterics, 2014, Single-channel HD video installation, 7'00", Courtesy of the artist
The artworks in the exhibitions invite viewers to encounter situations where aspirational fantasies accidentally leads to downward spirals or banal scenarios twists into profound heroism, where the notions of cultural capital, stardom, democratic promises are raised and contested.
The viewers are welcome to fully exploit the potentials of time-based media, which means a duration of time spent with strangers in the exhibition hall. The shared audio-visual experiences in the physical space are utmost precious in the age of post-Neflix(COVID), which should be the essence of expanding intimacies after decentralization.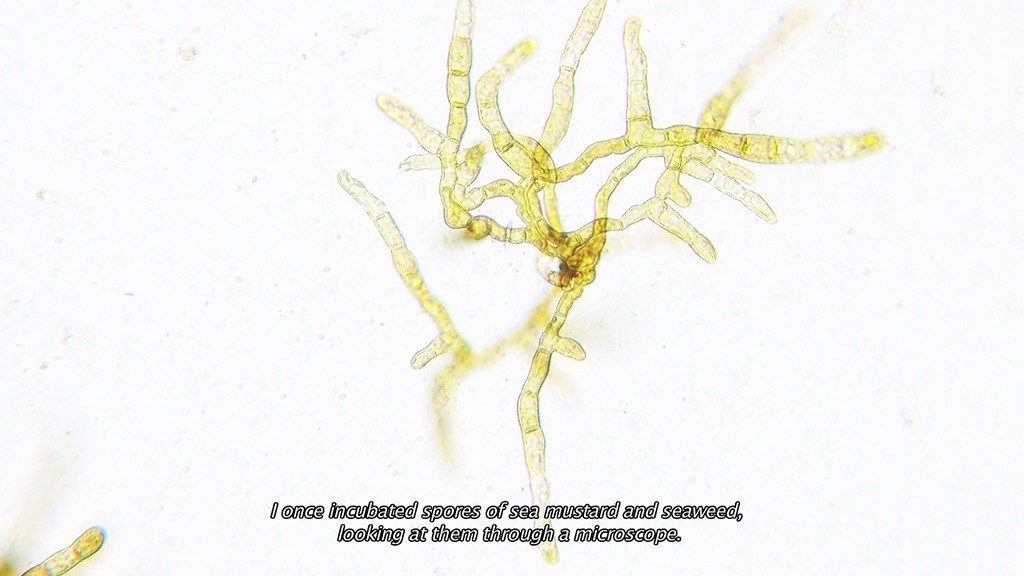 Jeamin Cha, Autodidact, 2014, Single channel HD video, 9'00", Courtesy of the artist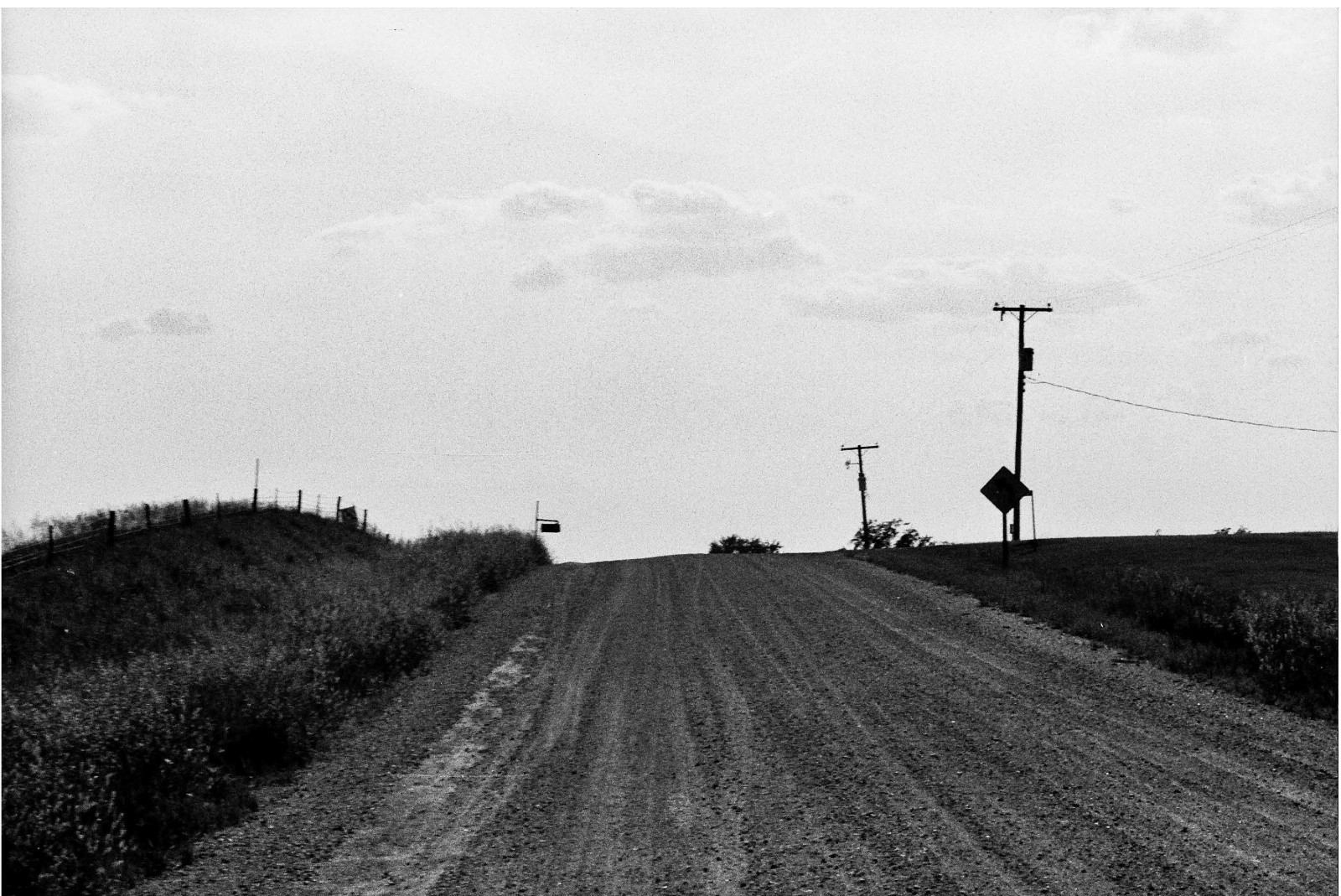 Adam Martin, Iowa Landscape Study 1, 2021, Black and white photography slides projection, 2'15", Courtesy of the artist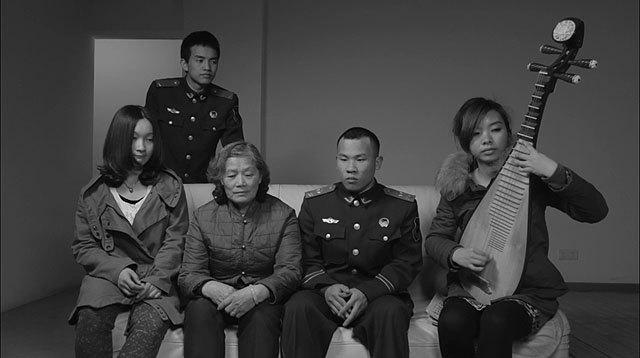 Li Yu + Liu Bo, To Be Titled, 2011-2013, HD black and white videos, 4 videos out of 12 videos, 6'00"each, Courtesy of the artist
About the curator
Claire Shiying Li is a curator and filmmaker. She is a graduate of Columbia University MODA program and Rice School of Architecture. Her curatorial practice explores the possibilities in translating cinematic experiences into exhibition languages, raising questions around circulation logic and collaboration modes of time-based media.
She has organized numerous panel discussions and exhibitions in New York and Beijing. In 2020, "Banal Objects/DIY Aesthetics: A Remotely Organized and Self-entertaining Exhibition," a video exhibition proposal by Claire Shiying Li and Chris Zhongtian Yuan was selected as the winner of Research-based Curatorial Project Open Call launched by OCAT Institute. In 2019, Li received MODA curates award, and was also a finalist of Inside-Out Museum Residence. In 2018, Li and Avi Feldman co-found TOPOS think tank, which brings together art historians, land economists, and legal experts to attend cross-interdisciplinary conversations of the cultural imagination for the Asian Diaspora community and they won the MCAM curatorial open call together in the same year. The past projects at TOPOS includes "Chinatown: as Little as Possible" (Columbia University, New York, 2018), "Track my Order: E-commerce as Infrastructure" (Goethe Institute, New York, 2018). As a filmmaker, Li wrote and directed experimental films and documentaries that have been awarded and screened internationally. In 2017, she directed her first documentary series commissioned by Nanjing Sifang Museum. She currently works at Antenna Space, Shanghai, and recently curated Antenna Space's first online exhibition, "Spring Time, Palm Trees".
About OCAT Institute
OCAT Institute is a non-profit research organization dedicated to the history of art and its related discourses. It was established by OCAT in Beijing and is a member of the OCAT Museums. The Institute has three main focuses: publication, archive, and exhibition. Its research scope encompasses art from antiquity, modern and contemporary Chinese art, and specifically investigates artists, artworks, schools of art production, exhibitions, art discourses, as well as art institutions, publications, and other aspects of art's overall ecology. It supports library and archive collecting and the facilitation of dialogue and exchange between China and abroad. It is also an exhibition space of the OCAT Museums in Beijing.
OCAT Institute aims to establish a paradigm of values, a system of academic investigation, and modes of applying historical research methodologies to modern and contemporary Chinese art. Its scholarly values lie in knowledge, reflection, and research. Drawing from scholarly research traditions and the open spirit of such research, OCAT Institute bridges contemporary Chinese art history with the history of mind, history of ideas, history of thought, and history of visual culture. It also focuses on the translation and publication of classical art historical writing, and the reconciliation between modern and contemporary art history and classical art history.
About the exhibition
Opening: 2021.05.14 16:00—18:00
Duration: 2021.05.14—2021.08.08
Curator: Claire Shiying Li
Artists: Jeamin Cha, Jeremy Deller, Bug Farm Family, Charlotte Lagro, Li Yu+Liu Bo, Adam Martin, Chris Zhongtian Yuan
Location: OCAT Institute
Courtesy of the artists and OCAT Institute, for further information please visit www.ocatinstitute.org.cn.