An artist is never a creator, but a leader of perceiving and viewing. All materials are originally in endless circulation, and what I do is simply interfering a certain section of their connatural gene strand.
—Ni Youyu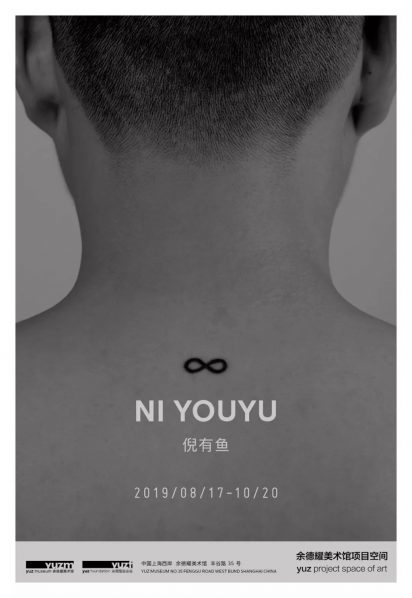 Yuz Museum is pleased to present Ni Youyu's solo exhibition "∞," from August 17th to October 20th, 2019 at Yuz Project Space of Art. This is the artist's first solo exhibition of installation works in Mainland China after 4 years. It features works created over the time span of a decade, reveals the unbeknownst part of the artist in his creation, which most of the works were never shown before.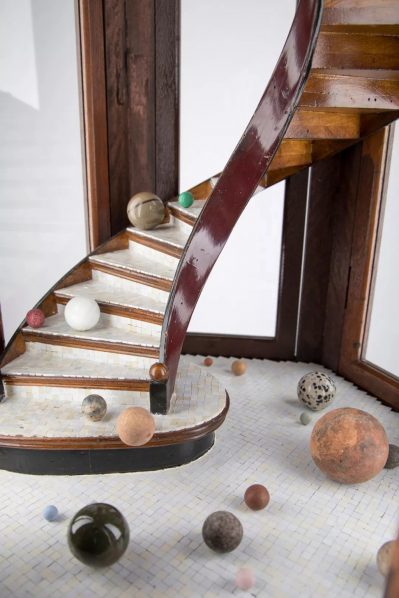 Ni Youyu's installation comes hand in hand with his paintings, though the latter are more renowned. He attempts to break away from the obvious temporary tastes and visual habits, both methodologically and conceptually, aspiring to a return into the longer-lasting retrospection and recurrence. Such art, claimed by the artist as "de-temporary" creation, will construct a micro "museum" with an archaic undertone: showcases of different heights standing row upon row, redolent of upright "men" or monuments of various characters; history relics and the vast universe are miniaturized in the limited space of the installation, as if archaeological fragments were revived in chaotic time and space. In Jean-Paul Sartre's opinion, "What we mean to say is that a man is nothing but a series of enterprises, and that he is the sum, organization, and aggregate of the relations that constitute such enterprises";Ni Youyu, however, seems uninterested in neither becoming a "stylized" artist nor designing symbolic landscapes and imageries; instead, he tends to use a more silent method to establish an intricate system of aesthetics, shrouding it in ambiguity.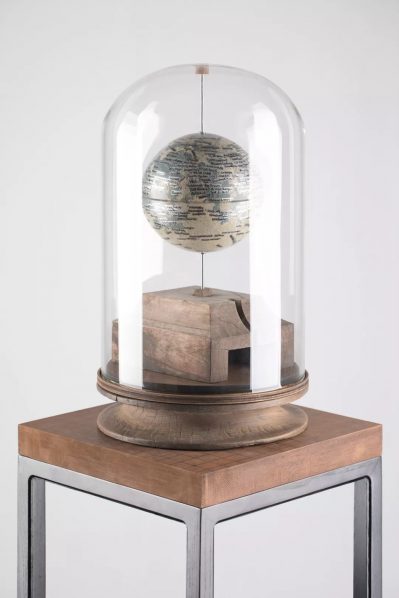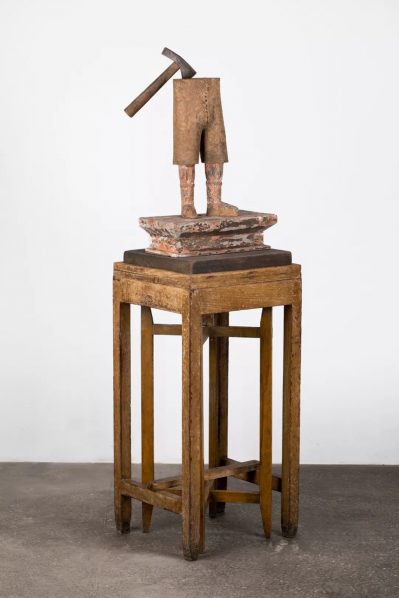 The artist created his own Möbius strip and generated a cycle of different dimensions in "∞". Sundries that bear a touch of time gleaned from flea markets, antique stores, vintage boutiques and even dumps, are rearranged in the artist's studio, where their intrinsic rational functions and attributes are eliminated, and redefined as an abstract yet perceivable aesthetical logic. This resonates on his remark: "an artist is never a creator, but a leader of perceiving and viewing. All materials are originally in endless circulation, and what I do is simply interfering a certain section of their connatural gene strand." In addition, through a string of co-created works with his father, Ni Youyu guides the audience to interpret the genetic "circulation"—the exhibition in particular includes the earliest "collaboration" with his father while he was still a child in late 1980s and an installation he, after becoming an artist, transformed from the architectural model his father used for teaching. Perhaps it explains more or less why Ni Youyu maintains a core spirit of craftsmanship beneath his unconstrained ideas of art.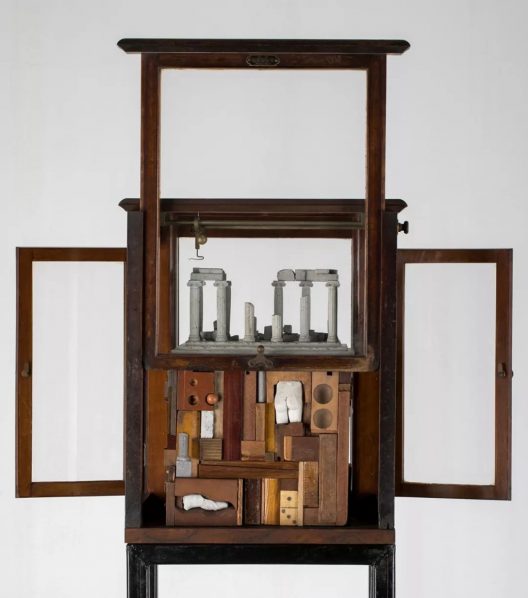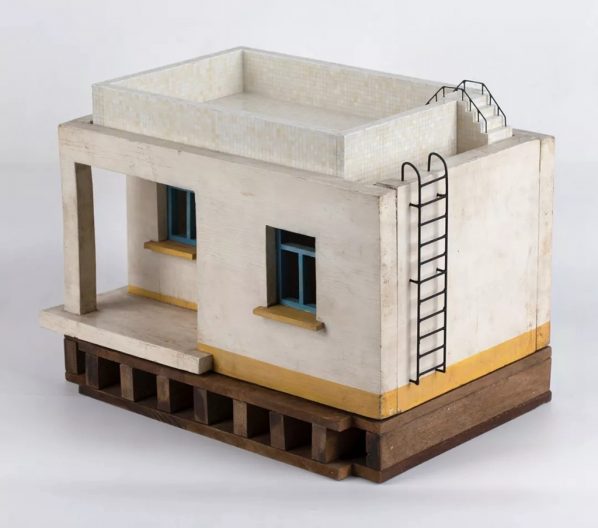 The giant "∞" projected in the gallery runs through the artist's oeuvre, connecting a philosophical discourse contextualized in history, culture as well as the ties of family.
About the artist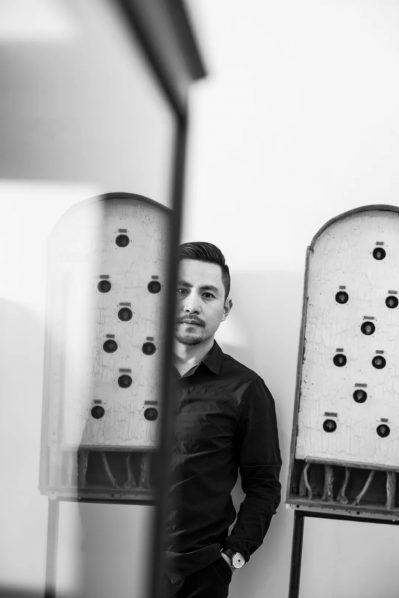 Ni Youyu was born in 1984, and currently lives and works in Shanghai. He graduated in 2007 from the Shanghai Academy of Fine Arts, majored in Chinese traditional painting. He was awarded the Contemporary Chinese Art Award (CCAA) as "Best Young Artist" in 2014. Ni has exhibited widely in museums and art institutions internationally. His solo exhibitions include: "Relic," Contemporary Fine Arts, Berlin, 2018; "Ni Youyu: Dust Paintings," Orange County Museum of Art, California, 2018; "So Near Yet So Far," Galerie Perrotin, Hong Kong, China, 2018; "Concrete Waterfall," Kunstverein Konstanz, Konstanz, 2017; "The Endless Second," Galerie Nathalie Obadia, Paris, 2017; "Constant Dripping Wears Away a Stone," MOCA Taipei, Taipei, China, 2015; "Inches of Time," Art Museum of Nanjing University of the Arts, Nanjing, China, 2014; "Form and Matter," Hive Center for Contemporary Art, Beijing, China, 2013; "A Brief History," Shanghai Art Museum, Shanghai, China, 2012. Group shows include: "Chinese Whispers: Recent Art from the Sigg Collection," Austrian Museum of Applied Arts / Contemporary Art, Vienna, 2019; "The Weight of Lightness," M+ Museum, Hong Kong, China, 2017; "Ritual Spirit," White Rabbit Gallery, Sydney, 2017; "Ink Remix: Contemporary art from Chinese mainland, China's Taiwan and China's Hong Kong," Canberra Museum, Canberra, 2015; "Ctrl+N  –  The 9th Gwangju Biennale Special Exhibition," Gwangju Museum of Art, Gwangju, 2012 and etc. His works have been collected by Brooklyn Museum, M+ Museum, Singapore Art Museum, White Rabbit Gallery, Rockbund Art Museum, Me Collectors Room, Arario Museum, Sigg Collection, DSL Collection, Ghisla Art Collection and etc.
About the exhibition
Dates: Aug 17, 2019 - Oct 20, 2019
Venue: Yuz Museum
Courtesy of the artist and Yuz Museum, for further information please visit www.yuzmshanghai.org.