Teng Fei
"Each piece of jewelry is designed for a certain person" is what the designer, Ms. Teng Fei sincerely believes in. Searching for the meanings and value in ordinary lives and enduing every piece of jewelry with particular characteristic constitute her aspirations in the process of designing. Every piece of the works by Ms. Teng Fei has a unique story, sending forth her profound apperception of life.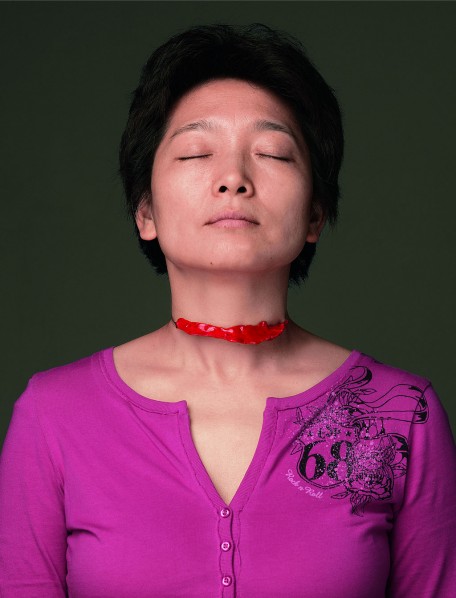 Professor Teng Fei is the founder and current head of the Jewelry Department at China Central Academy of Fine Art (CAFA). She has received many remarkable honors, such as Gold Award for Jewelry Design in the 10th National Fine Arts Exhibition, New Century Outstanding Talent Award by the Ministry of Education, and the title of Jewelry Design Master of China.
Teng Fei graduated from the affiliated middle school of CAFA in 1983, received her B.A. degree from CAFA in 1987 and thereafter worked as a teacher at Beijing Institute of Fashion Technology. In 1990, Teng went to Germany for further study and completed her MFA program at Hochschule der Kunst Berlin in 1995. Since then, she has been working at the School of Design, CAFA.
Teng has held many individual exhibitions and joint exhibitions at home and abroad. Many of her works have been displayed at places like National Art Museum of China, Beijing City Planning Exhibition Center, Angewandte Kunstmuseum Hamburg in Germany, the Pompidou Center in France, Kunsthalle Krems Niederösterreich in Austria, and Aarhus Kunstmuseum in Denmark. She organized the Symposium on Future Human Life Style and Jewelry in 2002.
She has also orchestrated a series of jewelry exhibitions, including the First International Jewelry Exhibition in 2002, Beijing Olympics in 2008, Once upon a Time: Chinese and Australian Jewelry Exhibition and Traditional Craftsmanship Reconstructed: China Contemporary Jewelry Exhibition in 2007.
In terms of publishing, Teng is the author of many influential books on material art and jewelry design, such as Jewelry Design– Allegory of the Body, Intelligent Symbols – An Experimental Course in Jewelry Design, Flying in Dream – Teng Fei's Prose, New Vision in Material, The Journey of the Spirit and Material-Art-Design. She was the first artist in China to begin individualizing jewelry design.