Liu Libin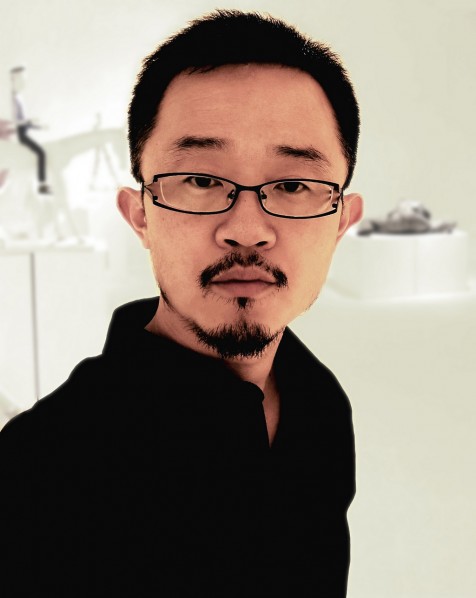 Ph.D. from the Central Academy of Fine Arts, a lecturer in the Institute of Fine Arts at the Central Academy of Fine Arts, member of the Chinese Sculpture Association, academic committee member of the Chinese Art Critics Association.
Ideas of Criticism
From the criticism of the image painting, he turns to exploration of the abstract painting, reflecting the impact of dualistic thinking in the Chinese art world from multiple levels. Hoping to take the "zero" attitude as his breakthrough to cleanse the vulgar sociological haze shrouded in Chinese contemporary art and prompting the self-innovation of language in Chinese contemporary art. The basic points of his recent reflection on Chinese contemporary art are rethinking and questioning, as well as the involvement in reality. Expecting to rethink the logical basis of Chinese contemporary art over thirty years and re-mention the present value of the transcendental art.
Exhibitions Curated by Him
"Visibleinvisible:Chinese Abstract Paintings(Period I andⅡ in 2006, 2008";
"The Third Annual Exhibition of Sculpture in the North of China 2007";
"Sculpture: Sui Jianguo and His Students(2010)";
"Faster: Kang Jing's Solo Exhibition (2011)";
"Sculpture of the Republican Period: Theme Exhibition of 'Classic Beijing'(2011)";
"Let's go to the sea. (2012)".
Cooperative curated exhibitions
"People •History: Research Exhibition of the 20th Century Chinese Art(2008)";
"Virtual Cities: Chinese Contemporary Art Biennial (2008)";
"Reviews on Will and Enlightenment: Thematic exhibition of 798 Art Festival (2009)";
"Falsification: Graduation Works of Painting from the Nine National Art Academies Across China at He Xiangning Art Museum (2009)";
"All Plays in the Game: Dissertation Works of Painting from the Nine National Art Academies Across China in He Xiangning Art Museum (2010)";
"Sculpting China: CAFA Sculpture Retrospective Exhibition (2012)".
Dissertations
"Interpretation of Chinese Abstract painting";
"It's an essential attitude to say 'Goodbye'";
"Being Avant-grade only as a Declaration";
"The popularity of digital photography and 'the Revelry of Image'";
"Isolation of the Binary Oppositions and its Presentation in Chinese Contemporary Art";
"The Values and Paradoxes in Oliva's interpretation";
"History of the People's Art in the Republic of China".
Books:
The Origins of Modern Sculpture:Studies on Modern Sculptures of the Republic of China, Hebei Fine Arts Press, 2010
Several States of Zhan Wang's Creation: Sonorous, Zeroing, Confronting and Moderate, Hunan Fine Arts Press, 2011
Translation
Art and Artist, Beijing San Lian Press, 2010.