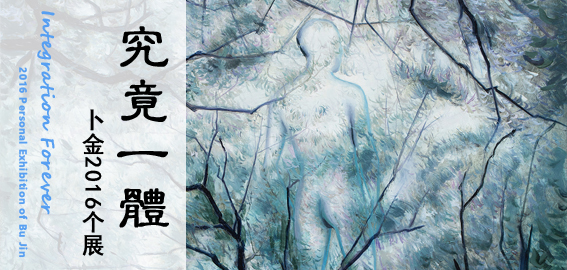 Shanghai Duolun Museum of Modern Art will grandly launch Bu Jin solo exhibition – Integration Forever on December 24, 2016. This exhibition will present more than 90 new works created by the artist Bu Jin in recent years, including the sketch manuscript /oil painting/paper painting and other series works, Bu Jin creates the series of Poet of Time with simple personality charm and mood as footstone, and combining the Mind Theory of Eastern Wang Yangming and Western painting pattern, "The Theory of All Things Integrating together" of Yangming Philosophy of Mind Theory gets the most appropriate interpretation in Bu Jin painting.
About the exhibition
Curator: Su Bing
Sponsor: Shanghai Confidant Culture Communication Co., Ltd.
Opening reception: 15:00 PM, December 24, 2016,
Exhibition time: from December 24, 2016 to January 2, 2017
Venue: Shanghai Duolun Museum of Modern Art
Address: No. 27, Duolun Road, Shanghai City
Courtesy of the artist and Shanghai Duolun Museum of Modern Art, for further information please visit www.duolunmoma.org.