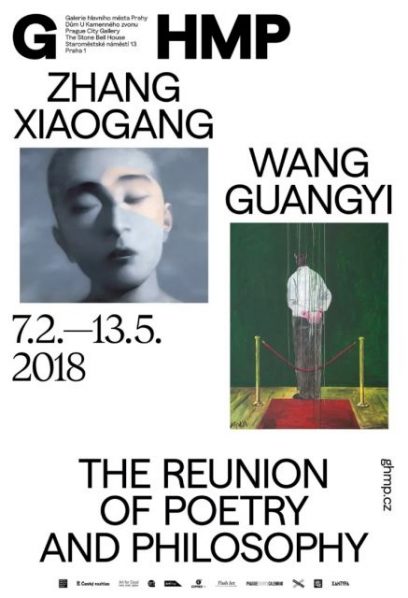 The exhibition will present two Chinese artists, Zhang Xiaogang and Wang Guangyi, who are now part of the international art scene. They emerged in the 1980s when independent Chinese art was formed in unofficial circles in several epicenters based on fragmentary information from scarcely available materials on Western art. Lü Peng, who is the author of a synthetic work on contemporary Chinese art and a theorist dealing with several generations of Chinese artists, conceived of this exhibition as a juxtaposition of two lines that characterize the local development of visual thought. One of them draws from poetic and literary sources, and the other mainly from philosophical and socio-critical theses. In the work of both exhibiting artists, these lines will be represented by their current art, inspired to the large extent by the spiritual atmosphere of Prague.
About the exhibition
Dates: Feb 7, 2018 – May 13, 2018
Opening: Feb 7, 2018
Venue: Prague City Gallery
Address: Stone Bell House, Old Town Square 605/13, Prague 1
Courtesy of the artists and Prague City Gallery, for further information please visit http://en.ghmp.cz.