Albert Camus once said that, No artist can live without reality. Art can question reality, but art cannot escape from reality. Compared with most mature artworks, the living conditions and life stories behind the art production seem to be more intriguing. Taking from the first-person perspective, CAFA ART INFO is now presenting you with our latest micro video program, "Art Walk: Behind the Scenes". With a focus on individual artists' life stories, we will take you on a tour to explore how an artist actually works and lives in real-life situations. This series will be filmed at a part of the artists' studios at some art districts in Beijing. Each artist's unique character will be revealed to our audience in a more realistic and tangible way.
Wang Qingsong was born in Daqing, Heilongjiang Province, China, in 1966. He studied in the Oil Painting Department of Sichuan Academy of Fine Arts, Sichuan, China, from 1991 to 1993. Wang lives and works in Beijing since 1993. Wang Qingsong is one of the representative figures in contemporary Chinese photography industry, who is known for his radical graphic work that always attempts to challenge conventional aesthetics. The artist himself also has a particular radical character in front of public.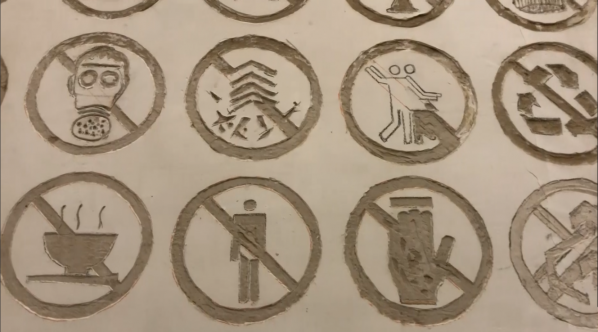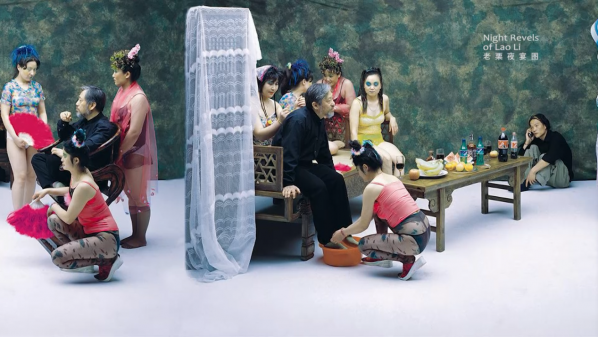 Wang Qinsong cares about the current society. The project he's working on right now was inspired by tons of abandoned shared bicycles stacked in the parks. What's interesting is that, the outside world always calls his work "conceptual photography", which he personally strongly disagrees. He claims that it's "documentary photography".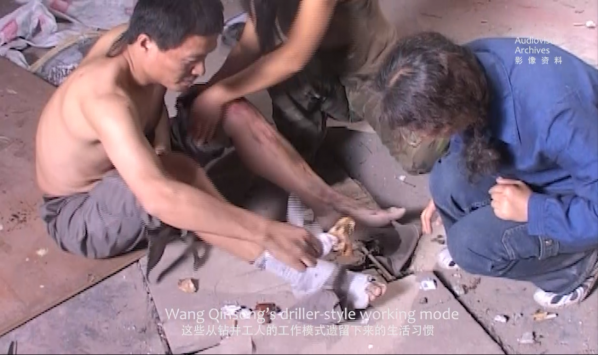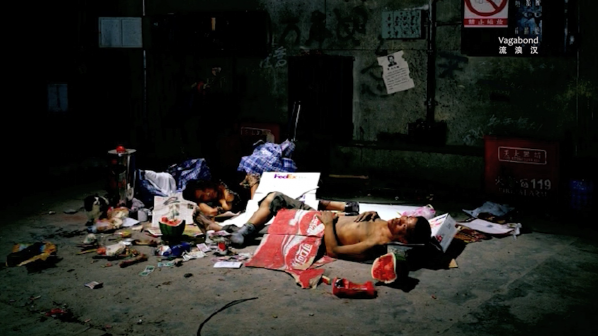 Wang Qinsong used to be a driller when he was young. His experience of sleeping over at construction site has significantly influenced his artist career, and it makes him into a tough guy. Moreover, he admits that he likes to wear dirty clothes while working, just like what he used to be. Sometimes, he even lends his new clothes to others and wears it over after.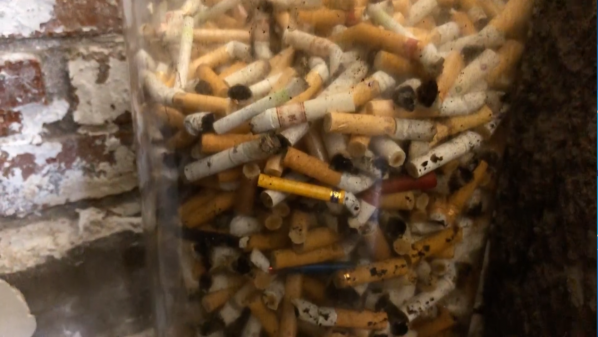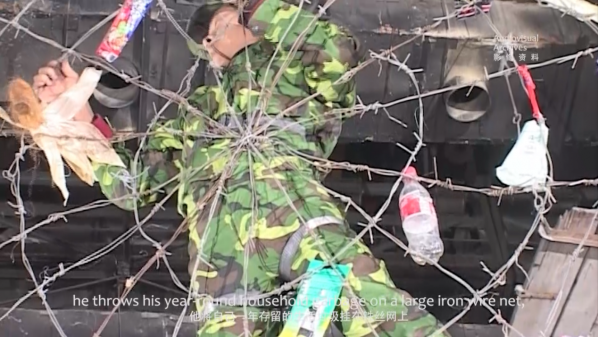 Wang Qinsong's driller-style working mode is evident in his works as well. For example, in "The Homeless Guy", "Archaeology", we could easily spot some dirty workers. Wang Qinsong likes to collect everyday garbage and put it into his artworks. From a driller to an artist, he enjoys working as a dirty worker. In this work, He throws his year-round household garbage on a large iron wire net, as his own way to record life and express art.
Courtesy of CAFA ART INFO