Wang Shui-bo
Born in China on September 11th, 1960, Wang Shui-bo studied visual arts at the Central Academy of Fine Arts in Beijing in the early 1980s. After his graduation in 1985 he taught at the same university as an assistant professor. For further development, he came to Canada as a graduate student in the fall of 1989. He began his career in film assisting world famous Canadian animator Fredric Back on his last film, the Academy Award-nominated The Mighty River. Directed by Fredric Back, this richly animated film wondrously recreated the grace, beauty and tragedy of nature, presenting a passionate lesson about human impact on the fragile waterways.
Wang Shui-bo's first animated documentary is Sunrise Over Tiananmen Square, which is a visual autobiography of an artist who grew up in China during the historic upheavals of the 1960s and 1970s and 1980s. A rich collage of original artwork and family and archival photos presents a personal perspective on the turbulent Cultural Revolution and the years that followed. For him and others of his generation, Tiananmen Square was the central symbol of the new China—a society to be based on equality and cooperation. Wang Shui-bo's Sunrise Over Tiananmen Square artfully traces his roots and his own life of journey as he struggles to sort through ideology and arrive a truth. It has won the Oscar Nomination for Best Short Documentary in 1999 while it got the highest scores of nomination with high evaluation from the jury who commented that it has made a revolutionary experiment in the style of documentaries.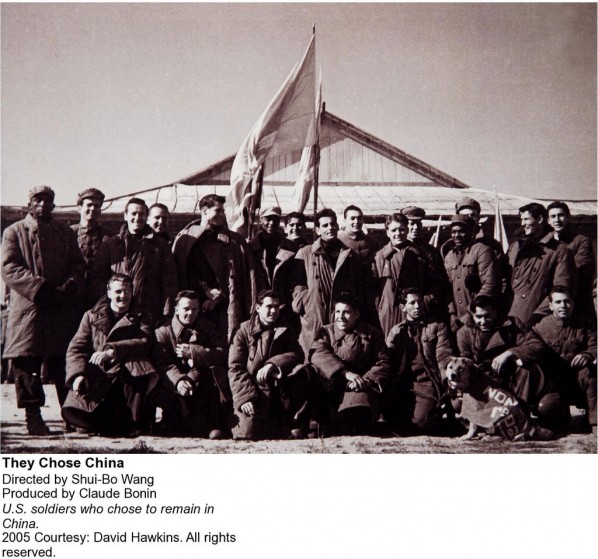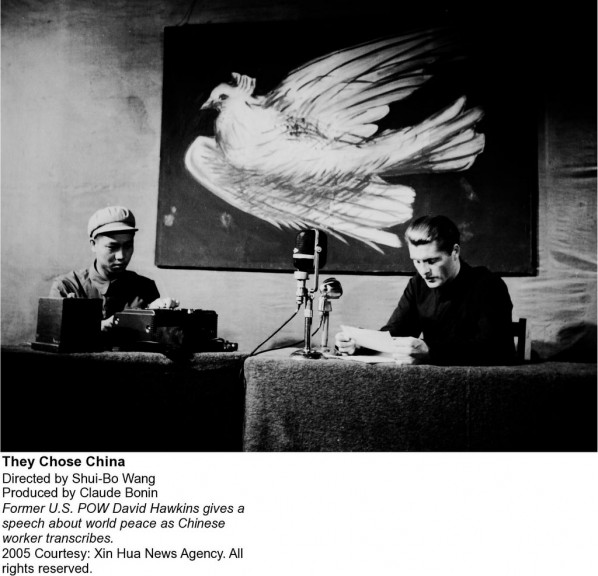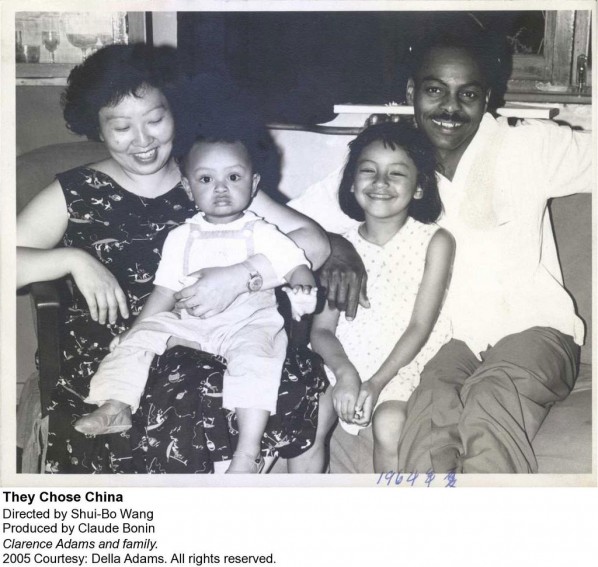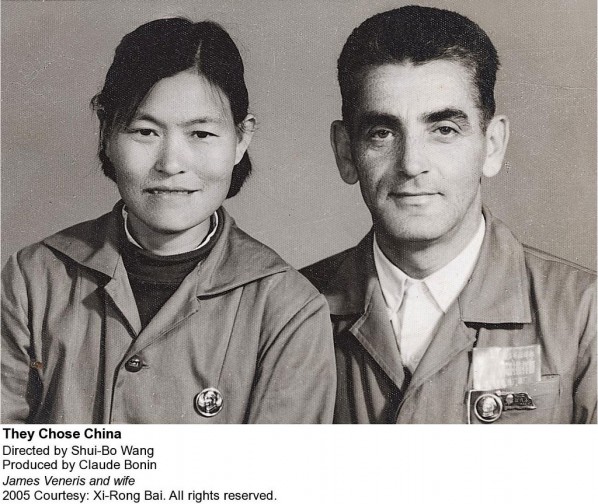 Another important feature documentary of Wang Shui-bo is They Chose China. Wang Shui-bo aims his camera at the astonishing story of 21 American soldiers who opted to stay in China after the Koran War ended. It's January 1954 when the United States Senator Joseph McCarthy's intense anti-Communist rampage is raging in full swing. The UN Soldiers held in POW camps in Korea are free to return home and are given 90 days to make the journey to the US, but not all of them leave. 21 American soldiers among those captured decide defiantly to speak out against McCarthyism and to stay in China. Back in the states their families and the government wonder if they are a by-product of Chinese Communist Indoctrination, brainwashed by the would-be Red superpower? Why did they turn against their country and chose China? Some of the 21 men married and made their home in China permanently, while others eventually returned to the US with their Chinese families in tow to face the onslaught of treason accusations. In candid interviews with the surviving POWs, dubbed turncoats by the American media, and their multi-cultural families, Wang Shui-bo recounts the fascinating stories of these forgotten American dissidents who bravely fought for, and then profoundly cut ties with, the USA.
Invited by his alma mater, Wang Shui-bo returned  to the Central Academy of Fine Arts in 2005 and has served as a visiting professor and the dean of the Department of Film and Video since then. Wang Shui-bo gained the John Simon Guggenheim Memorial Foundation Fellowship for his academic achievements in 2006. He also served as the director of CBC's documentary—Protestant in 2007. His recent solo exhibition—Zen and Revolution took place in the Loft 3 Art Gallery, Beijing in 2008.
Awards:
Oscar Nomination for Best Short Documentary;
Best Short Documentary Prize, Hot Docs Festival;
Gold Apple Award, National Educational Media Network;
Golden Award, 1999 World Film Festival Houston;
War & Peace Award, Vermont International Film Festival;
Bronze Plaque Award, Columbus International Film & Video Festival;
Golden Sheaf Award, Yorkton Film Festival;
Gemini Award for Best History and Biography Documentary;
Best Asian-Canadian Film Director Award, American-Asian Film Festival;
Jury's 1st Prize, Black Maria International Film & Video Festival;
Golden Gated Award, 49th San Francisco International Film Festival;
Platinum Remi Award, 2006 World Film Festival Houston;
Grand Jury Award, 9th United Nation Association Film Festival;
Solver Chris Award, Columbus International Film & Video Festival;
IDA 22nd Annual Distinguished Documentary Achievement Award Nomination.
Report related to it:
NFB Artisans-- National Film Board of Canada http://www.onf-nfb.gc.ca/eng/portraits/shui-bo_wang/